Corporate child care – advantages and where to start?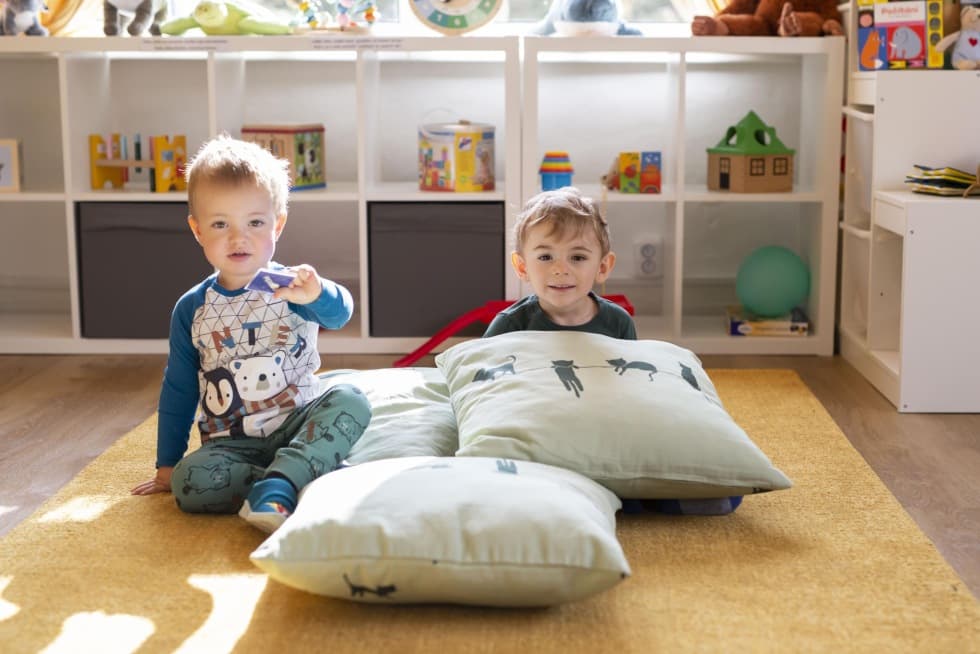 Corporate child care is an employee benefit that is becoming increasingly relevant. According to a 2019 survey conducted by MindBridge for the Ministry of Labour and Social Affairs, 36% of employees and 41% of employers surveyed showed some interest in this facility. The survey also showed that if a company is not interested in providing corporate child care, it is mostly because the management does not have enough information about how it works and what its benefits are.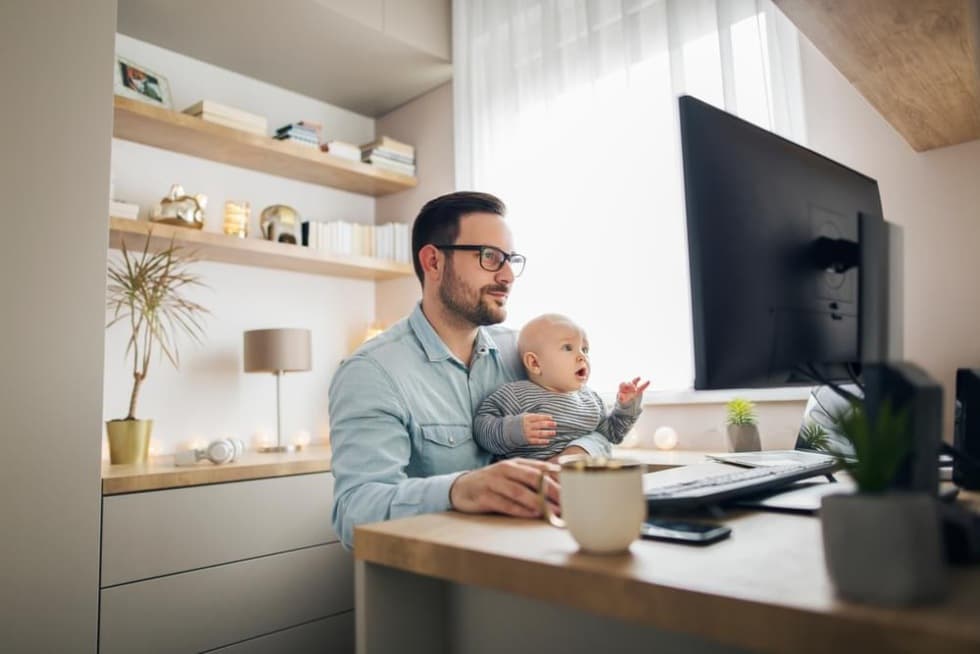 As part of helping parents return to work, however, the possibility of placing a child in a company day-care or children's group is very advantageous for both employees and employers. What are the procedures, legislative processes, positives and possible pitfalls if you are planning to set up corporate child care as an employer?
Day-care vs. children's group
It is a good idea to clarify the terminology at the outset. At present, there are two basic options for caring for children of preschool age (not counting nursery school): a kindergarten and a children's group. But what is the difference between them?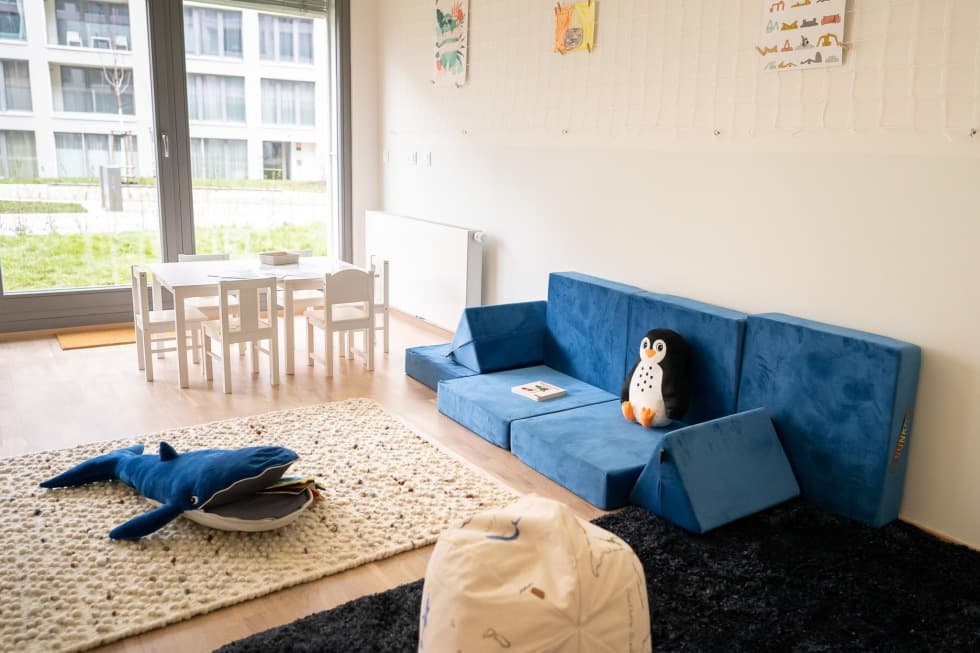 While kindergartens, which are intended primarily for children from 3 to 6 years of age, are registered in the Ministry of Education, children's groups, intended for children from 1 year of age, are under the responsibility of the Ministry of Labour and Social Affairs. This is because the operation of the kindergarten is governed by the school educational regulations, while the main "task" of the children's groups is to take care of children based on a developed plan of education and care, which guarantees the quality of the service provided (source: Ministry of Education and Culture).
Establishing a children's group is legislatively and operationally much less demanding than establishing a kindergarten, so it can be considered a more suitable solution for employers. For the sake of terminological consistency, we will therefore use the term company children's group, because most companies are likely to choose this form of employee benefit.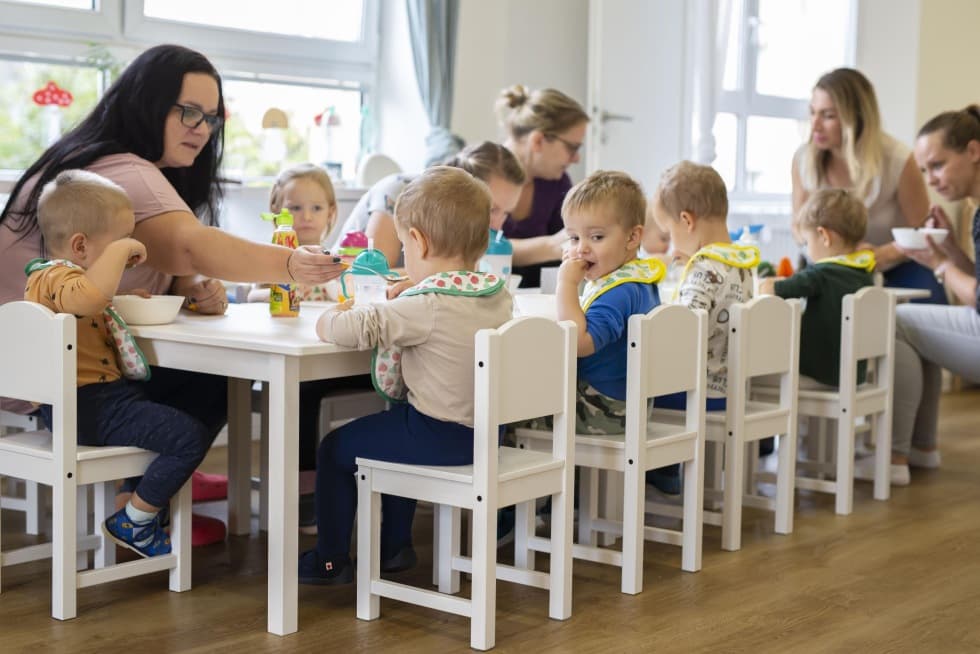 Why is it good to have a children's group at work?
The first step is to create an internal questionnaire that will help you find out if the initial financial and time investment in establishing a children's group is really worth it. If you are still hesitating, it is ideal to start, for example, with children's corners on various occasions, or to set up an office for parents with children, a system that is used by UniCredit or LMC, for example. You can also offer a special room for breastfeeding.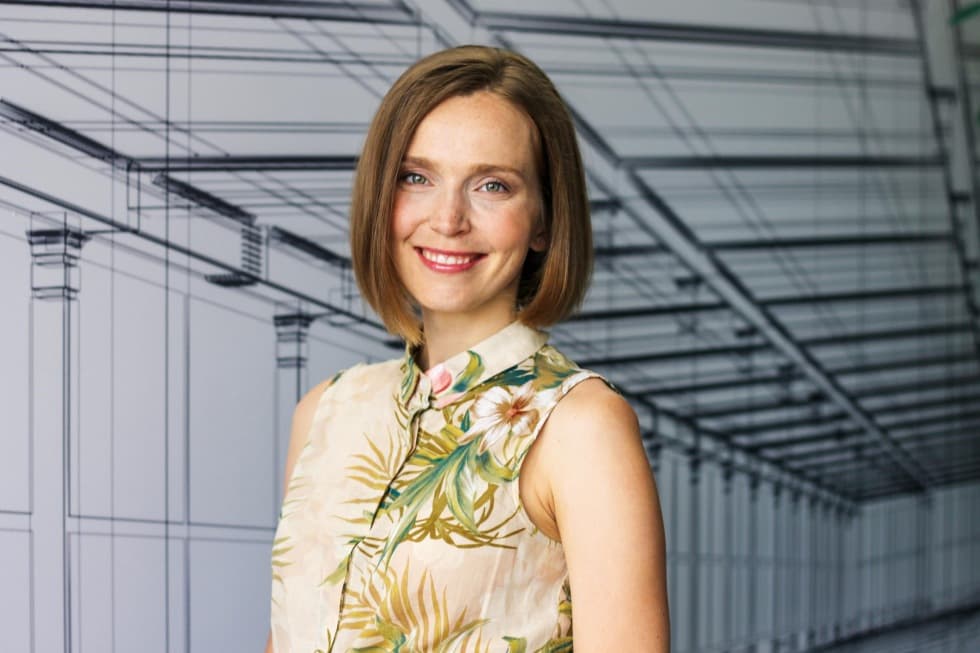 A good solution to start supporting parents with small children is also an office designed just for them. It is a closed office with a children's corner where there are several workplaces. It can be used comfortably for work and for meetings.
The main advantages of children's groups in the company can be summarized in three points: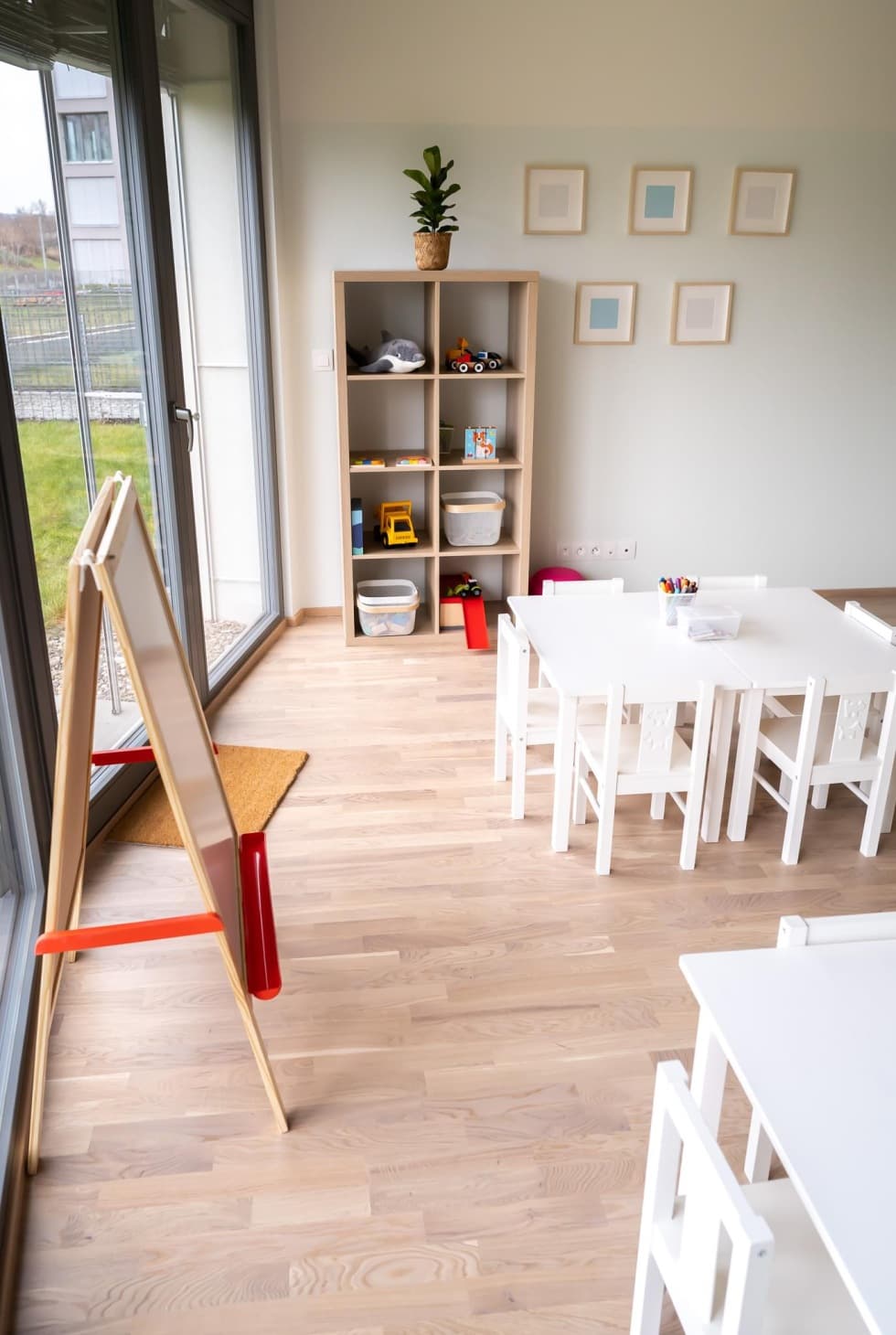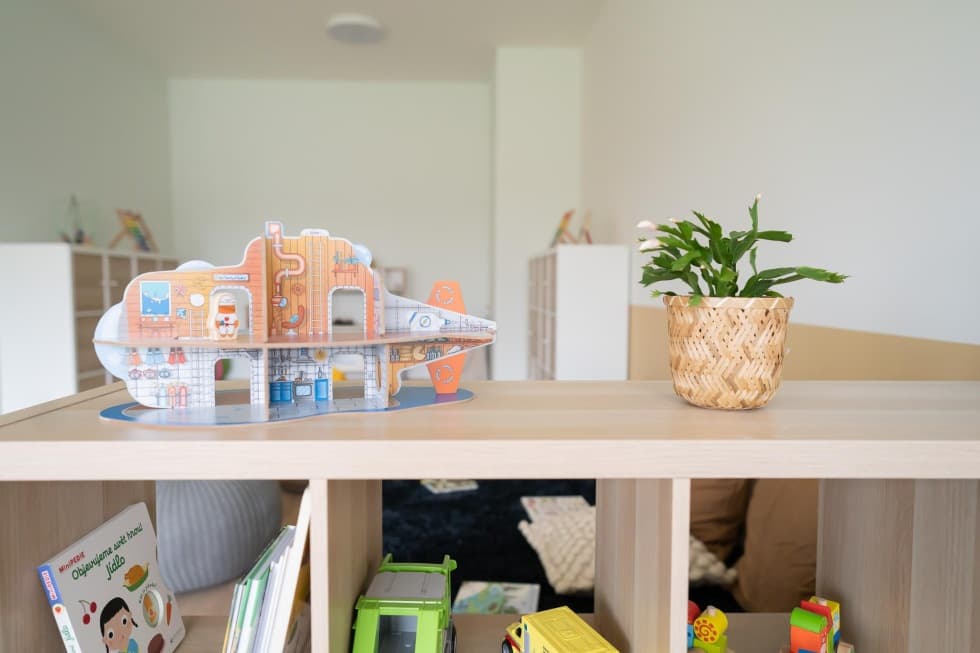 They help with a gradual return to work – thanks to the children's group, the return from parental leave can be doubled, thanks to which the costs of HR, marketing and onboarding of new employees will be significantly reduced (data from ČSOB)
They contribute to a better balance of work and family – if employees do not have to drive children to distant kindergartens, they can save a lot of time at the beginning and end of the workday
They strive for an individual approach to the child – due to the smaller number of children per caregiver, each of them receives individual care, which can be a motivation for parents to place the child in the company children's group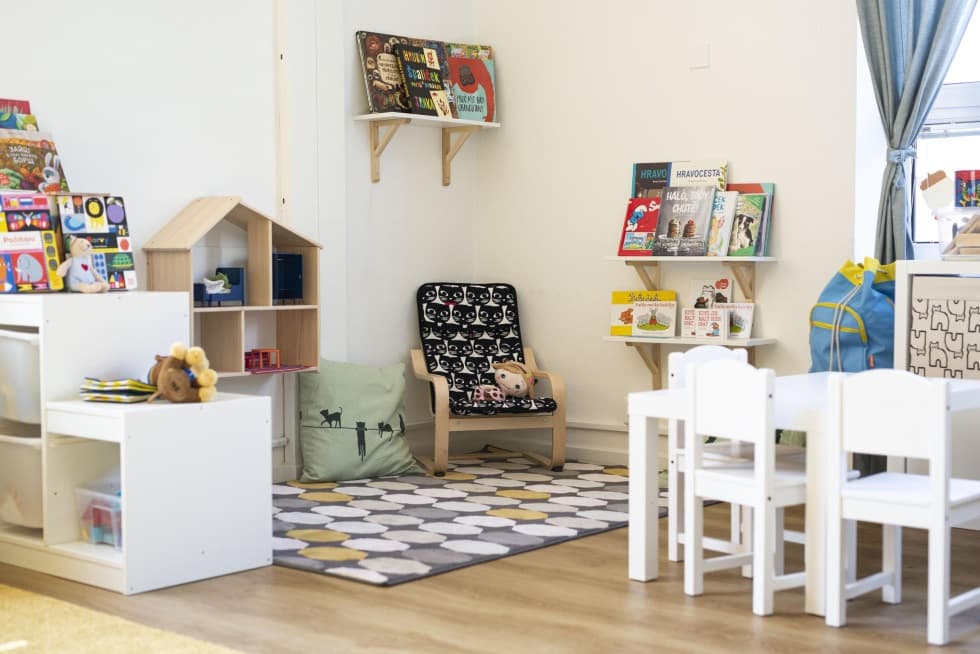 The establishment of a company children's group is therefore an investment that pays off not only financially in the long term, but above all in the area of human resources.
If you are thinking about a company children's group, you don't have to build it all at once. The fact that you want to support parents is great. It is easier to start, for example, with children's corners for events. Another option is to start a semi-public kindergarten.
How and where to start if you want to offer a company children's grou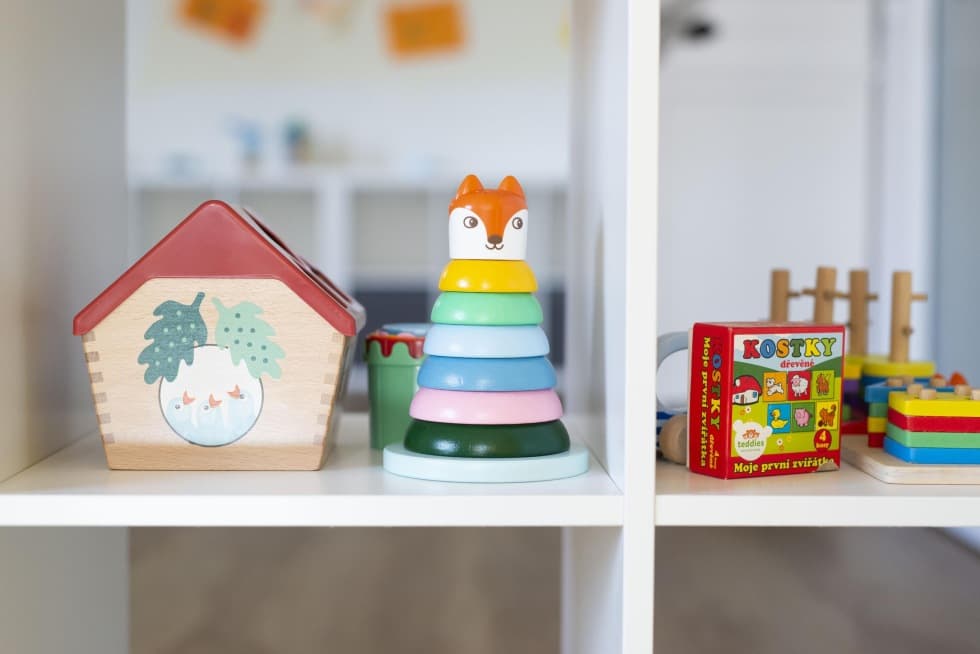 When setting up a company children's group, it is necessary to comply above all with the regulations and decrees that relate to this issue. The chosen place must have, for example, sufficient access to daylight, two escape exits or separate toilets for children and staff, and insurance of the premises must be arranged, etc.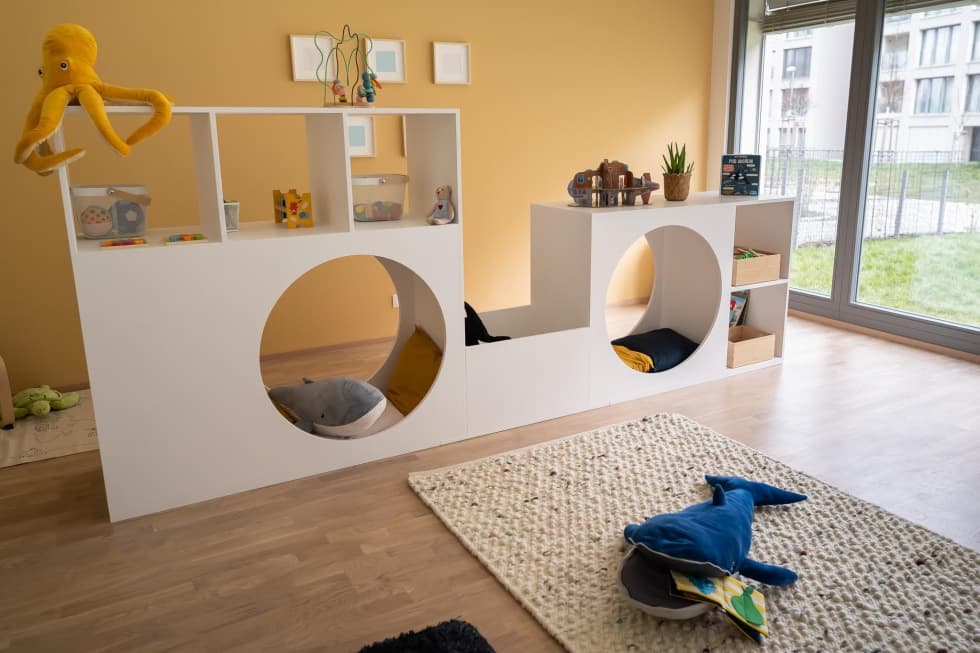 After all hygiene, safety, personnel and operational issues have been resolved, the children's group will be registered with the Ministry of Labour and Social Affairs, which oversees its successful operation as part of random inspections.
Help with pro-family policies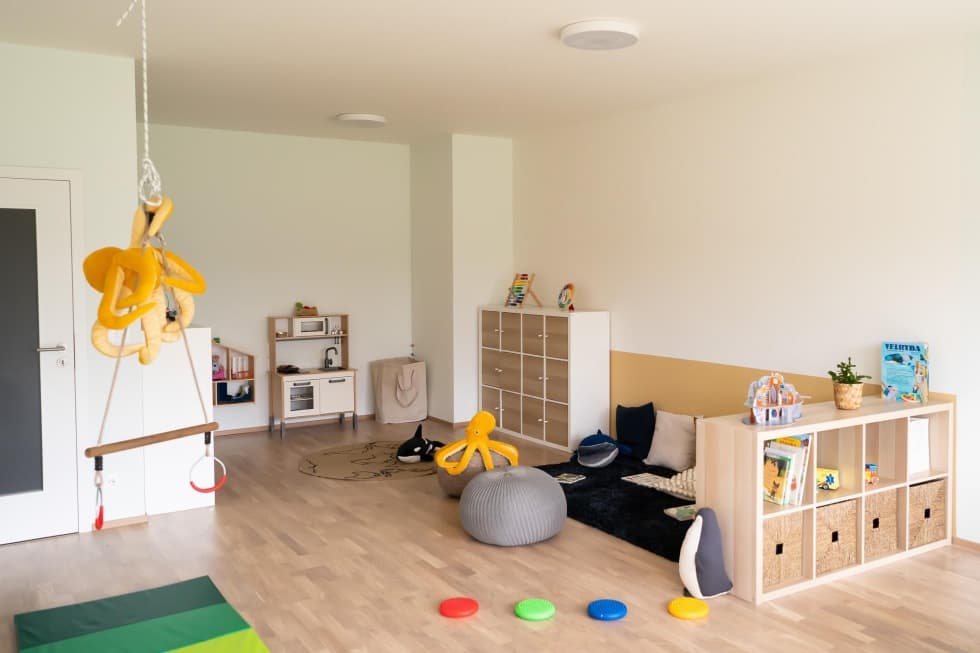 Establishing and leading a children's group in a company is a relatively demanding process. Legally, the company is responsible for the teachers, hygiene conditions, contracts with parents, etc., so it is often easier to cooperate with an external supplier.
In the Czech Republic, for example, the Sto skupin organization provides services in this regard, helping companies with the entire process of setting up these facilities at the workplace. If your offices do not contain suitable premises, the easiest way is to look for an adequate place in the nearby area. Such a children's group can also partly serve the public, which is a good starting step.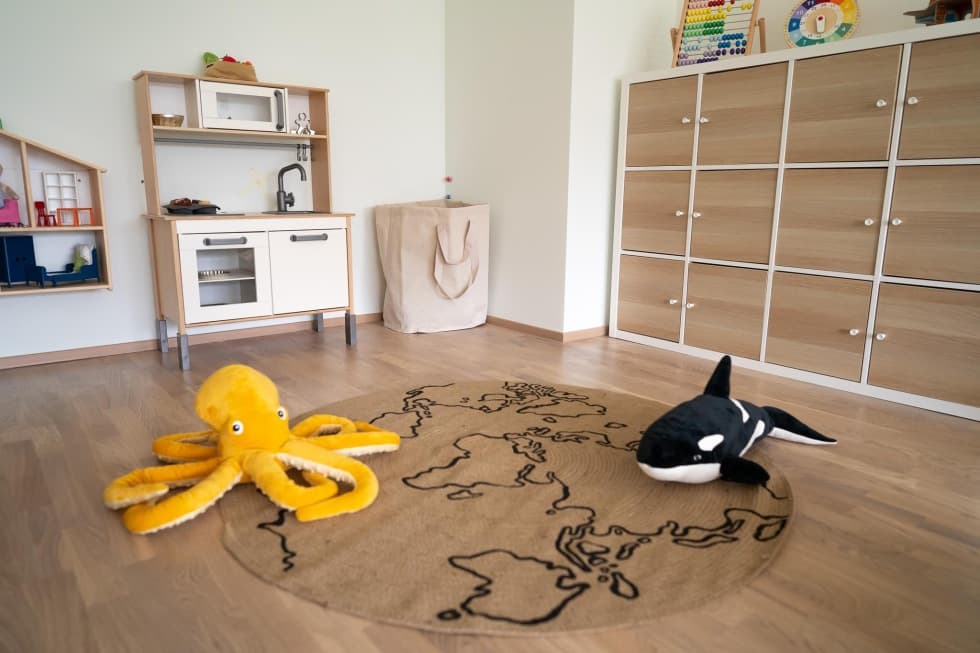 The M.arter organization, which in 2022 received the SDG award from the Association for Social Responsibility, can help you set up a pro-family company policy and adequate support for parents during parental leave.
Whether you have decided to set up a company children's group or an office for parents with children, contact us and we will design a practical and tasteful solution for you that will definitely please your employees and their children.
Photos authors: Sto skupin, Shutterstock
Published: January 30, 2023
Got interested by this article? Share it.