Offices from design
to implementation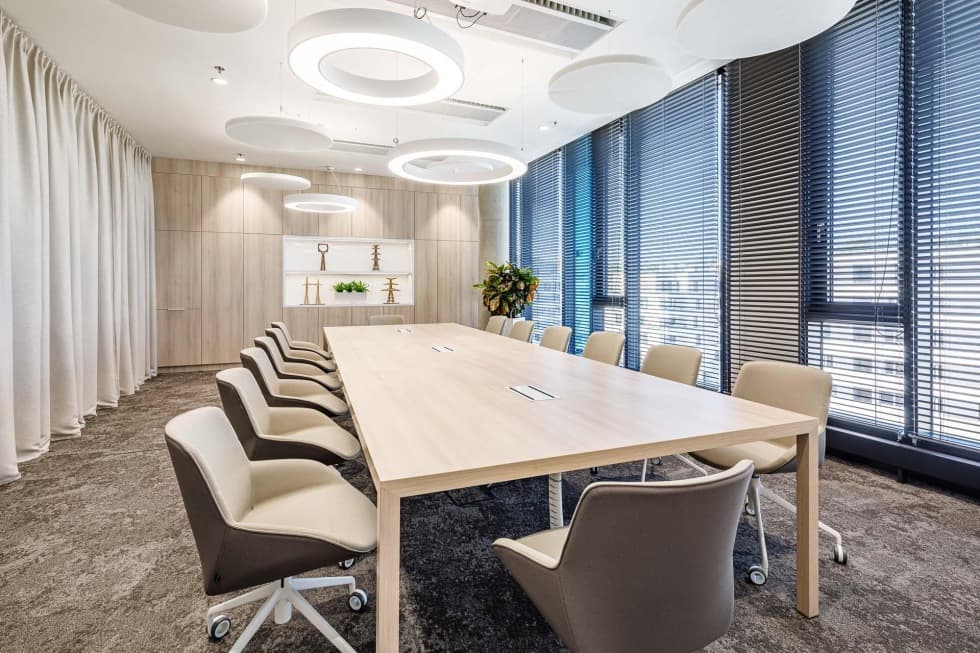 Your office,
our responsibility
More than 100 of our experts specialize in workplace architecture, implementation, project management and consultancy. Over 10 years, we have transformed the working environment of more than 400 companies.
We listen to your needs, propose modifications to the interior and ensure the smooth running of the entire implementation process. We will arrange your new offices from A to Z.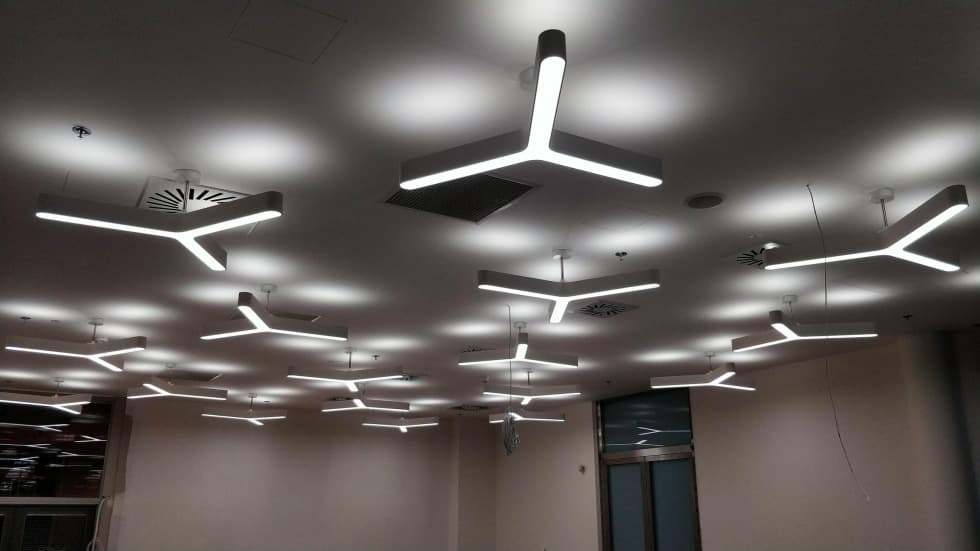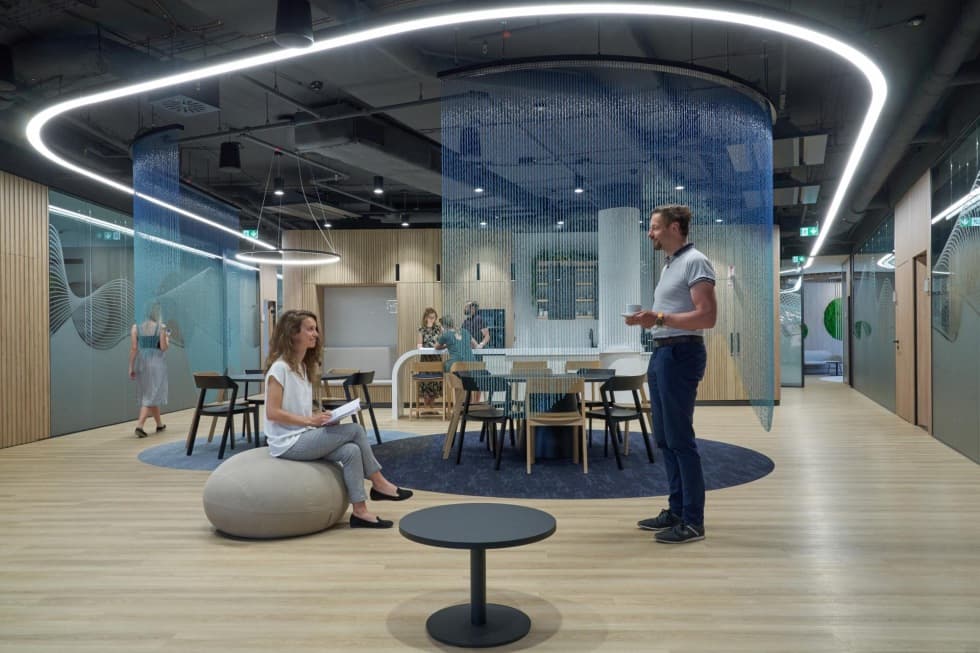 Design & Build services
We will take over project management for you. Our consultant will be your only contact person throughout the project. No compromises, no transfer of responsibility, no subcontractors.

How does it work?
We will design and implement the whole project, including furniture. We will cover all project phases, including technical supervision, work coordination and quality control, all with one goal in mind: to complete the assignment on time and on budget to your full satisfaction. We will create a custom fit-out for you.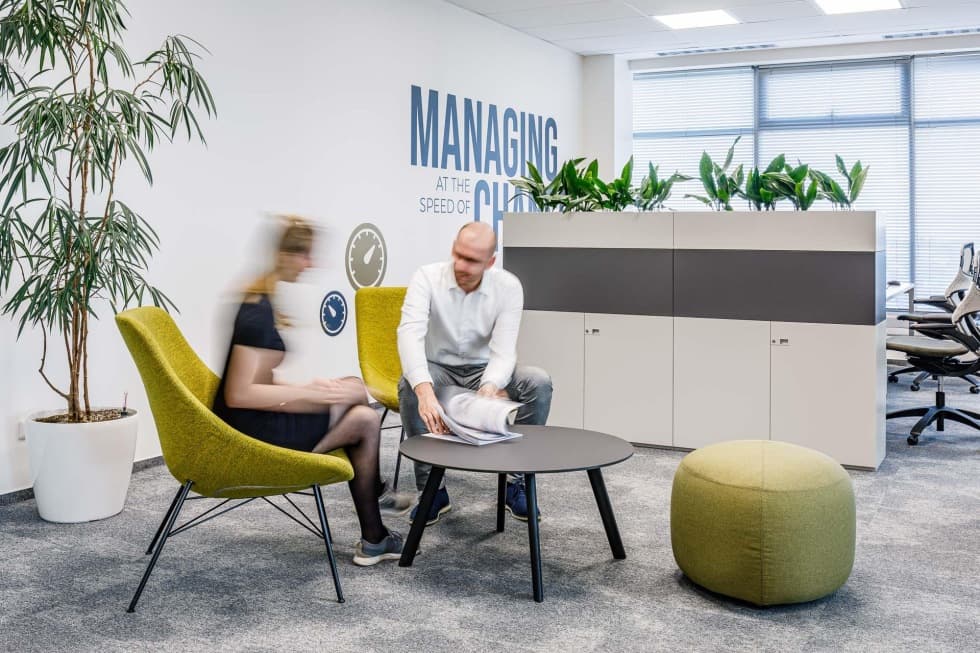 Workplace consultancy
Support your business, define the team's needs and gain the unique competitive advantage of a first-rate custom work environment. Besides the design interior, the overall atmosphere will guarantee a joyful workplace. Provide employees a place where they feel good, can enjoy comfort and privacy to work, but also a space to relax or enjoy a meal. Office interiors are enhanced by playful elements that encourage creativity.

How does it work? Together, we define your team's needs and find out how they are using the current facility. Based on a staff survey, answers to questionnaires, interviews and workshops, we suggest changes to improve employee efficiency and well-being.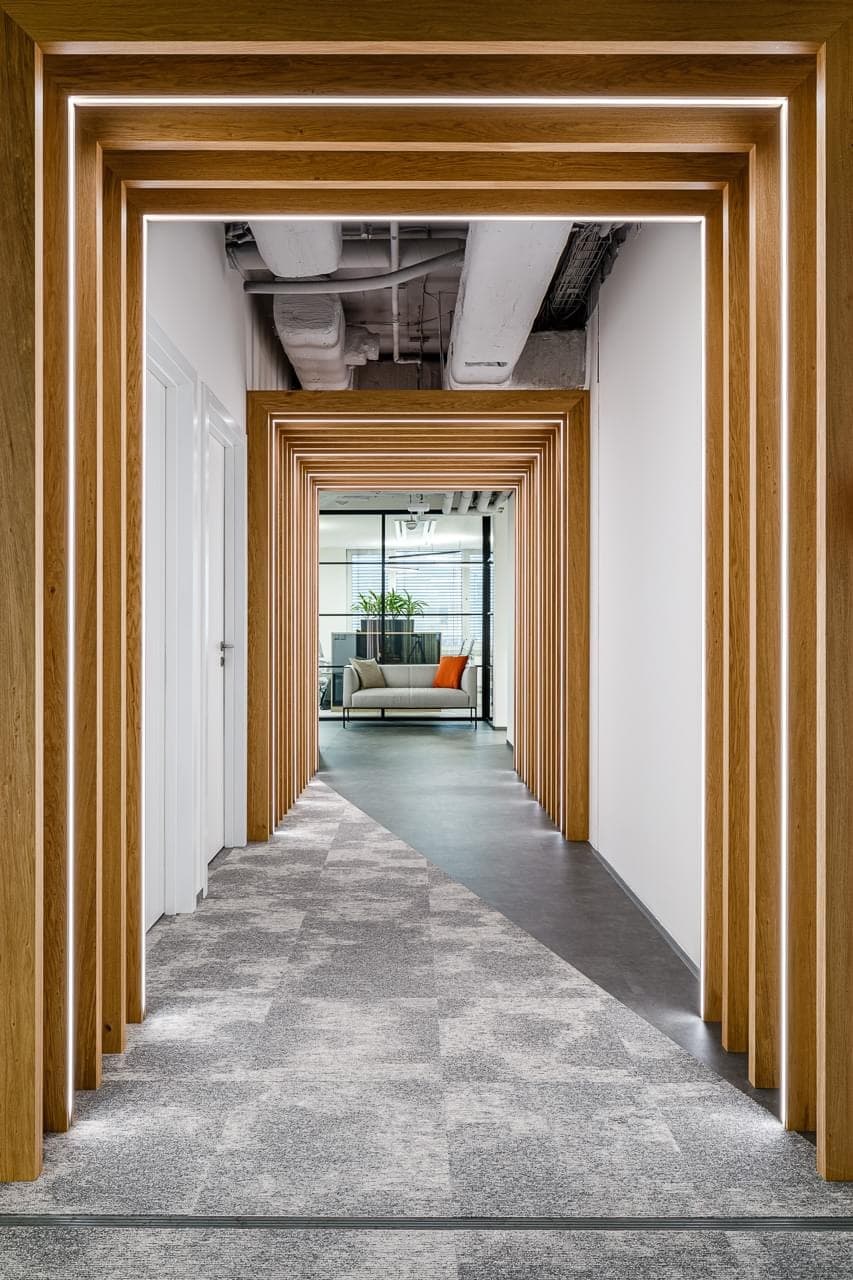 Architecture
To design and build your perfect office, we need to thoroughly get to know your requirements, plans and company culture. From assignment to concept, from visualization to implementation, we create offices that your employees will love going to. Your new work environment will benefit both current and future employees.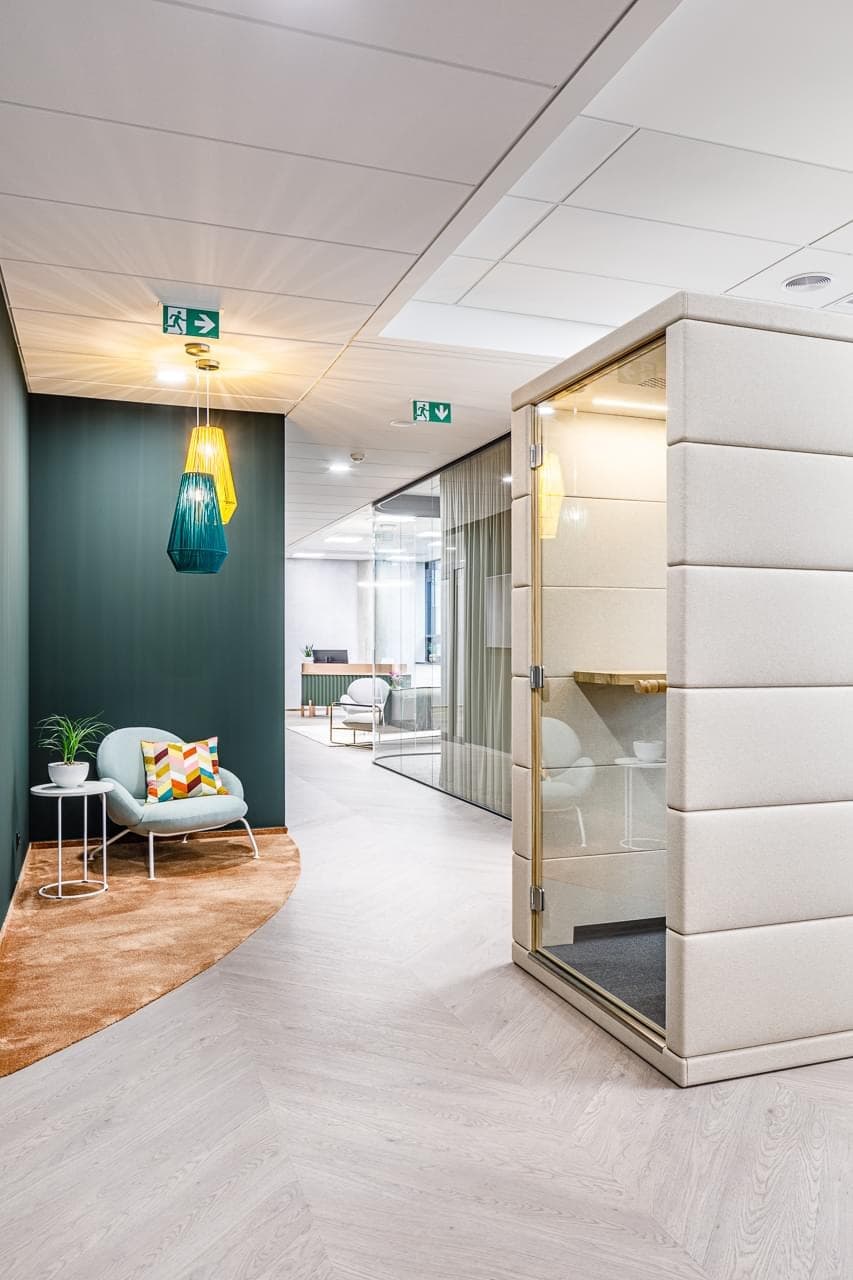 Acoustic
Noise. A disturbing element that causes each employee to waste on average about half an hour of work time per day. Our architects will design a functional solution to achieve optimal acoustic levels and provide individual departments with comfort for work.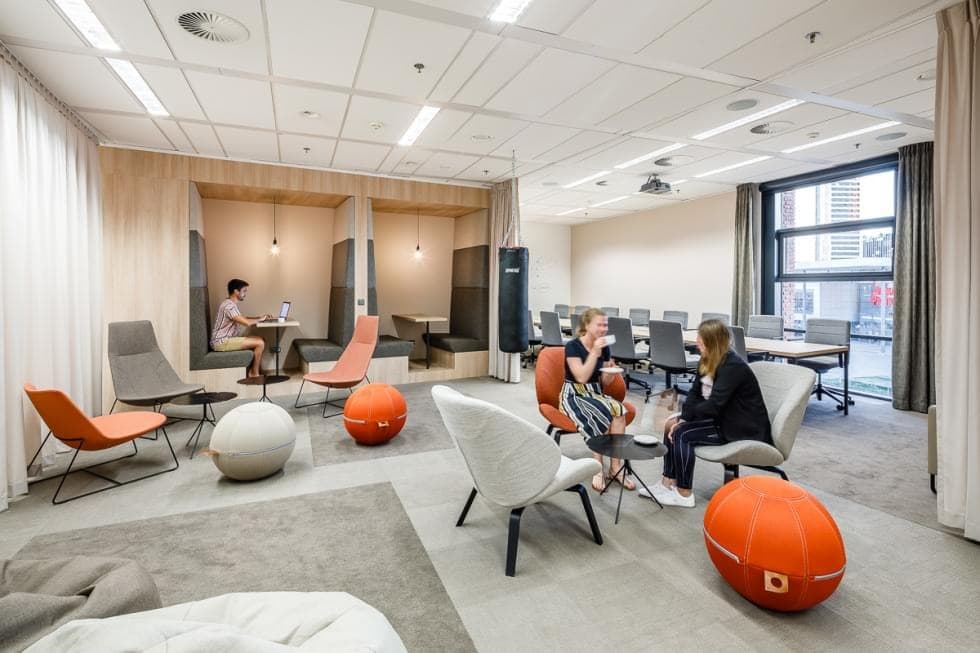 Interior furnishings
Furniture and accessories define the uniqueness of an interior. That's why we design atypical interior elements and choose from the portfolios of leading office furniture manufacturers. We are the exclusive representative of leading Spanish office furniture manufacturer Actiu.
We design original coverings for vertical elements that mirror your business's corporate identity and branding. The interior is functionally and aesthetically complemented with colour combinations of carpet tiles in tailor-made colours. We will install and assemble all the elements.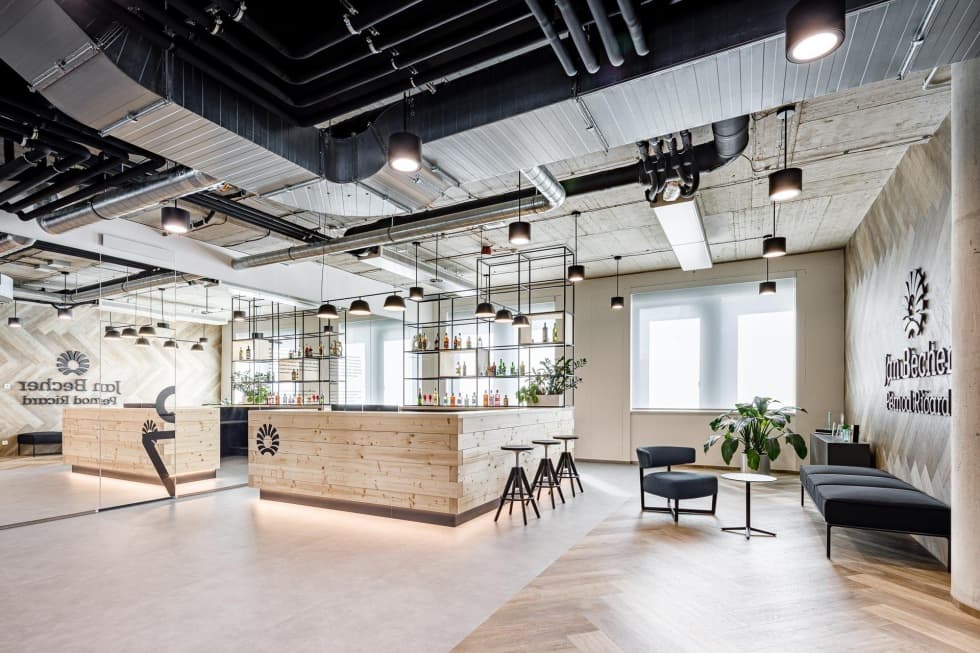 Building technology
A well-designed electrical installation project and the right technical equipment of buildings will save costs and increase user comfort.
The correct functionality of all technology in buildings is a key factor for the safety and comfort of everyone who uses the space and, as a result, ensures the smooth running of the entire company. The technology of buildings consists of technical equipment of buildings (HVAC, English HVAC) and electrical installations. The CAPEXUS team will take care of the professional provision of technology in your offices.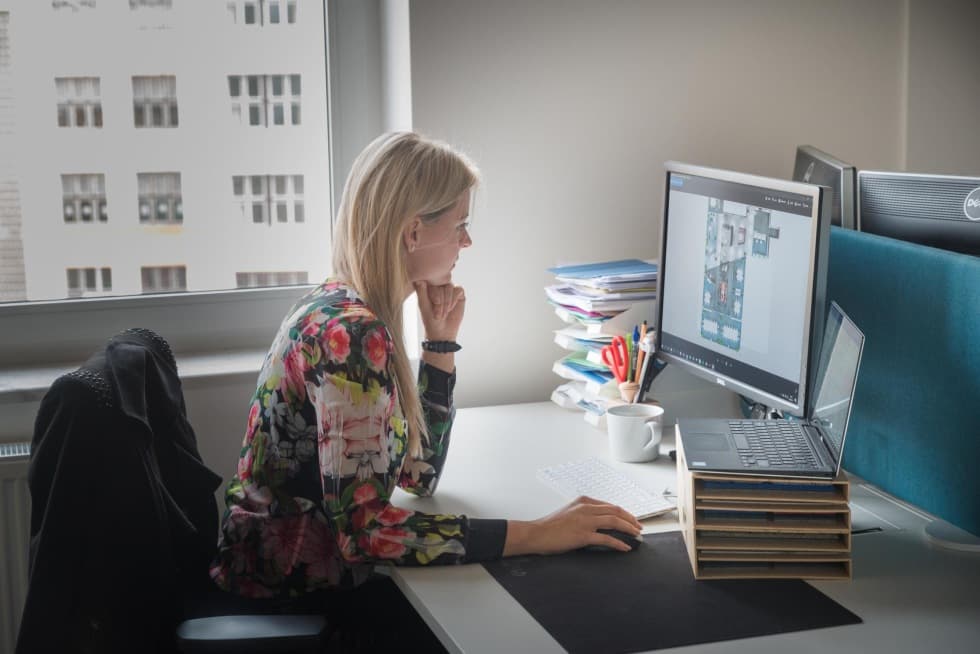 Project documentation
An office cannot be built or renovated without complete project documentation. CAPEXUS's experienced team of designers provides comprehensive services for all levels of project documentation. We can combine the best ideas with standard and legal requirements, all with the aim of fast, safe, and completely trouble-free implementation.

Think our services are a good fit for you?
We will take care of your project from start to finish.