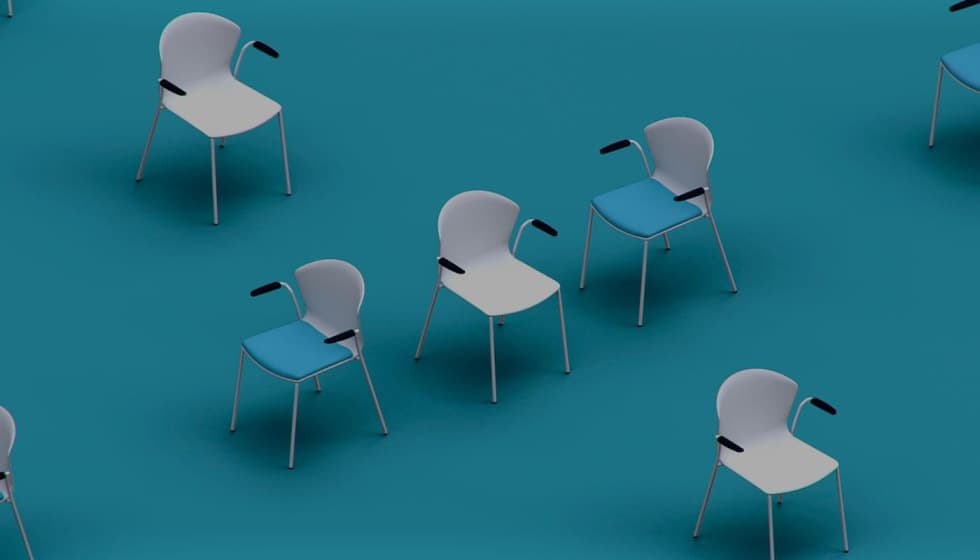 Furniture and accessories define the uniqueness of every interior. Therefore, we choose from the portfolios of leading manufacturers only and also design atypical interior elements. Among other things, we are the exclusive representative of Actiu, a leading Spanish office equipment manufacturer.

We design acoustic solutions that provide the necessary comfort, as well as original stickers reflecting corporate identity and branding. The interior is functionally and aesthetically complemented by colour combinations of carpet tiles in custom-made colours. We provide installation and assembly for all elements.
You spend about a third of your life on an office chair. It pays to choose one that's right for you.
Actiu office chairs combine ergonomics and design without compromise. The flagship chair, Actiu TNK Flex for active seating, adapts to every move, giving the user maximum support and flexibility at the same time. You can also choose from the elegant TNK 500 series or the timeless Actiu Stay range offering great value for money.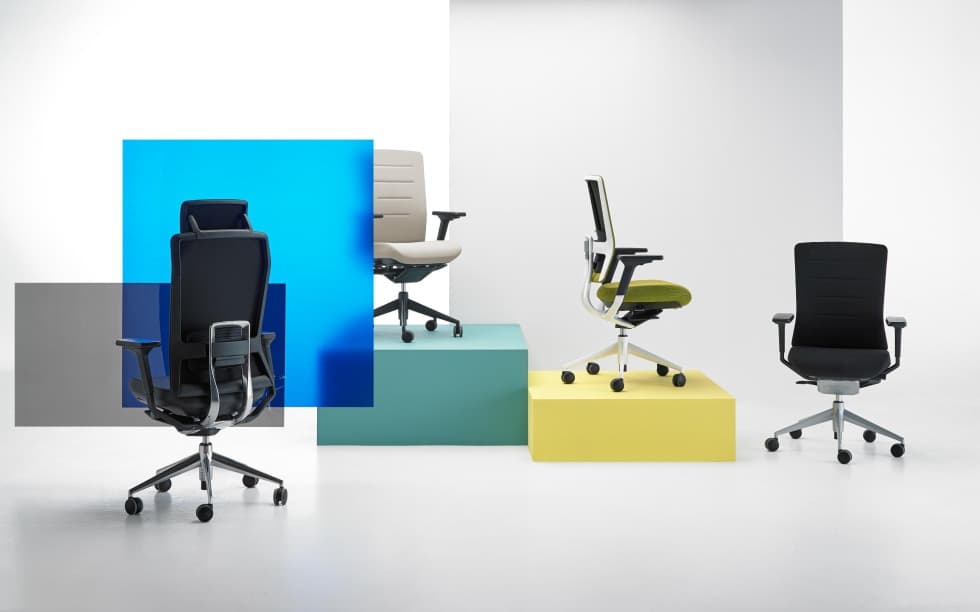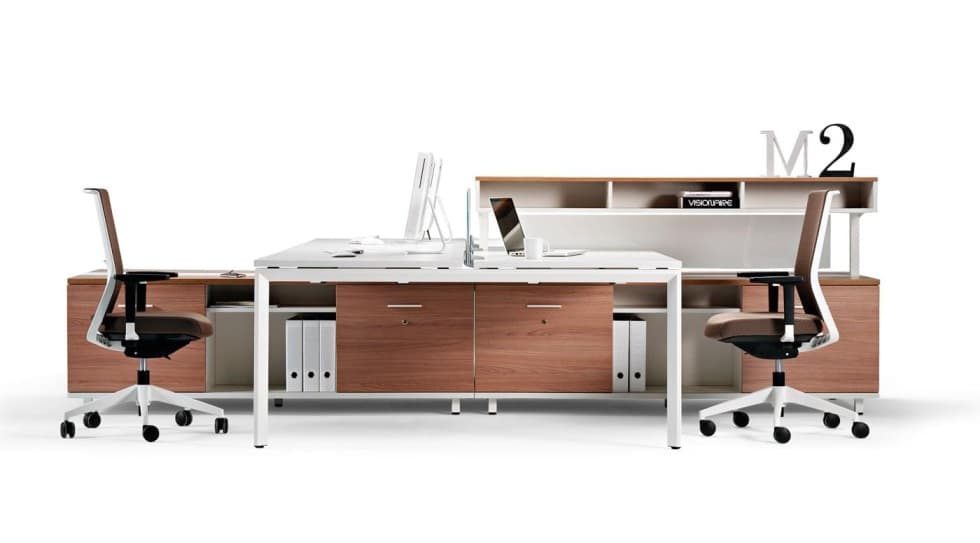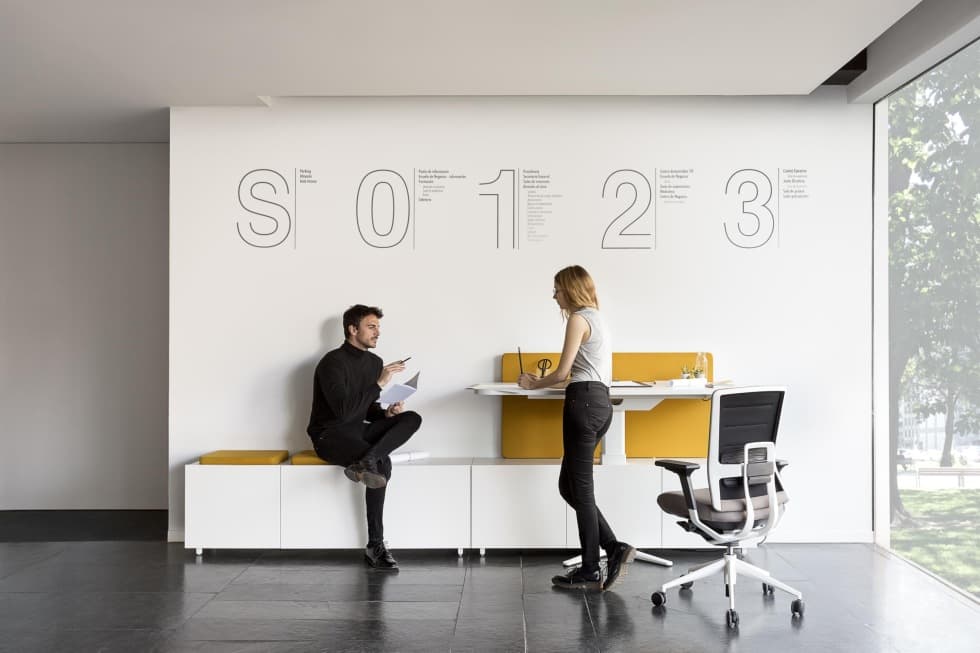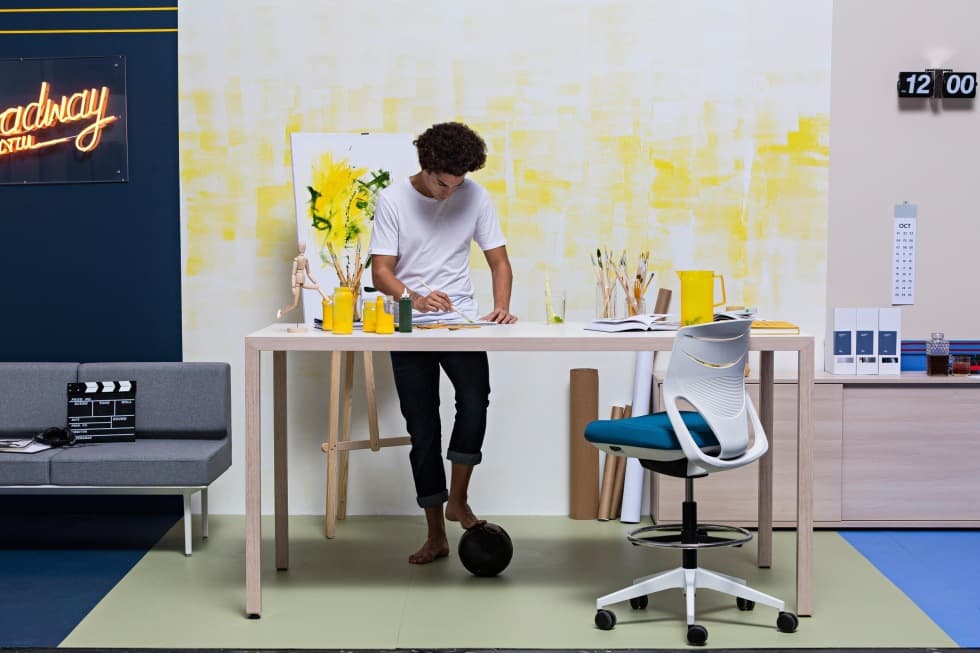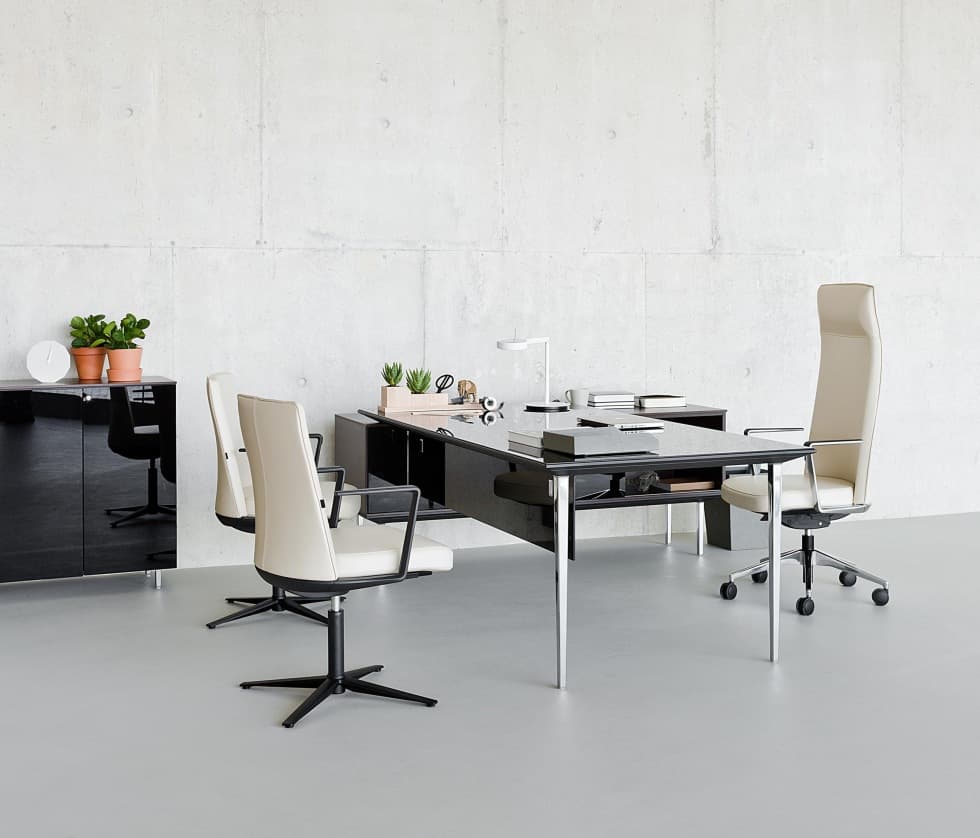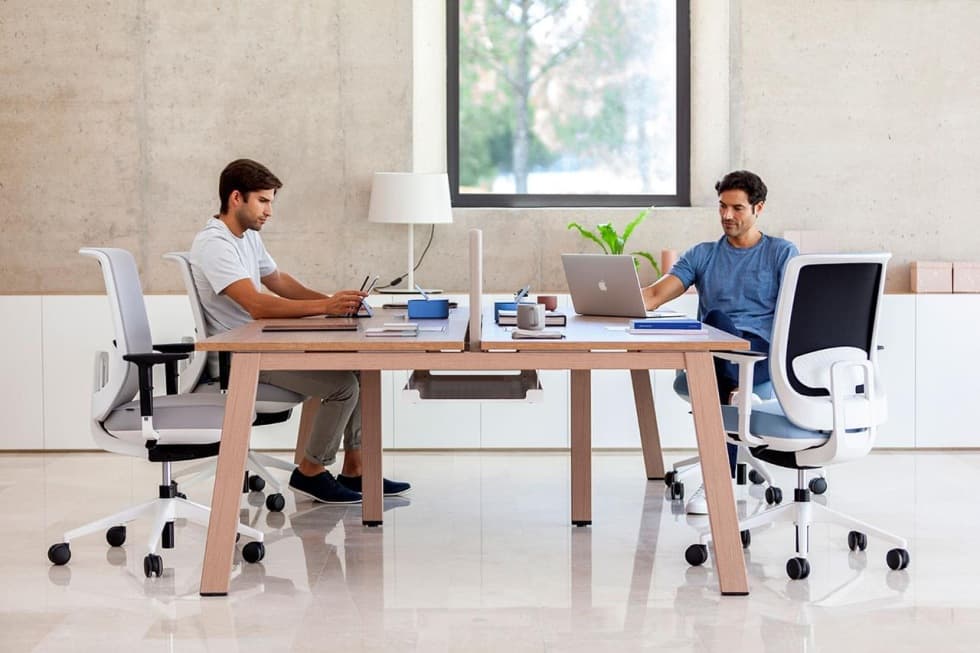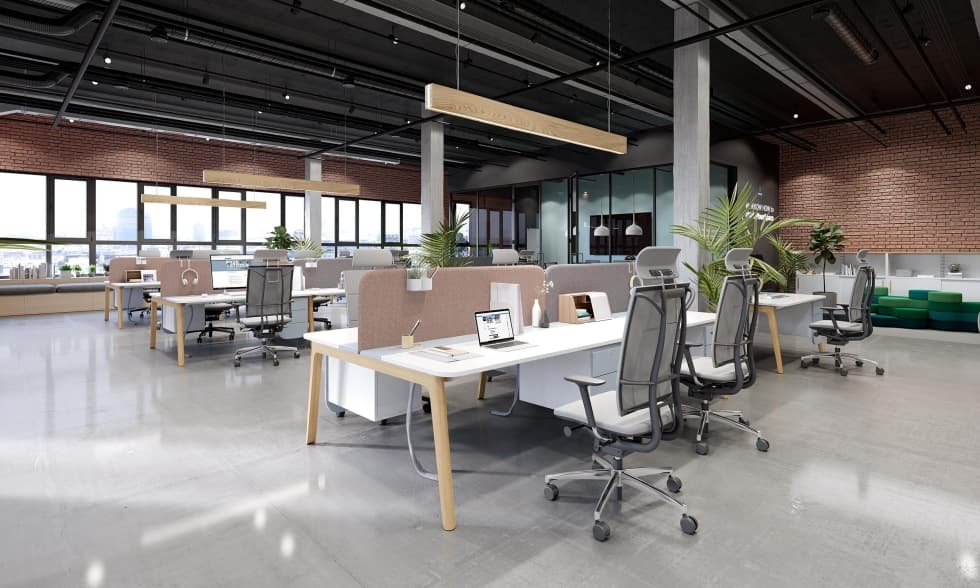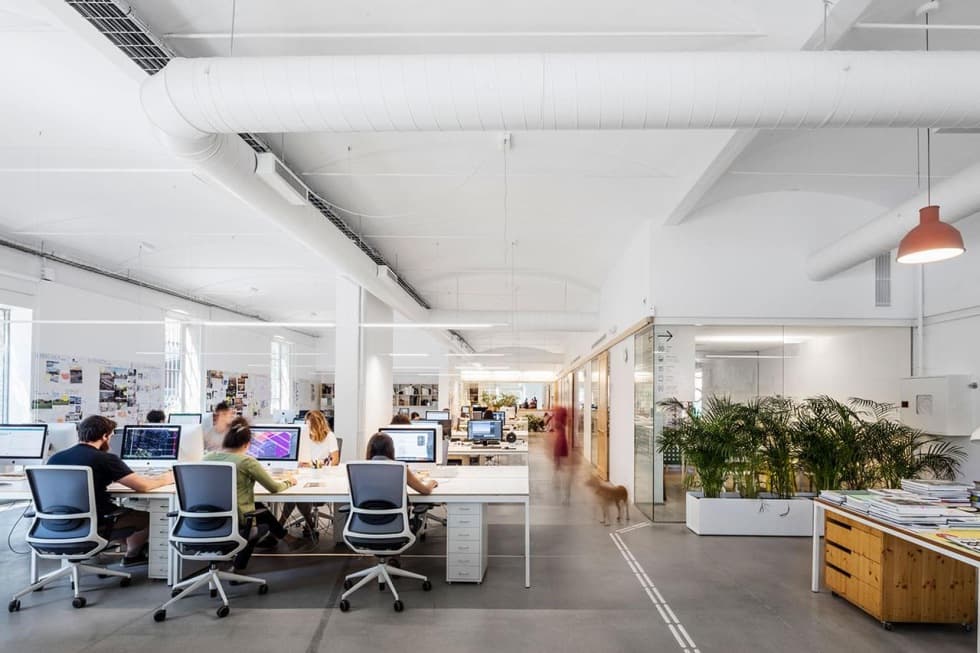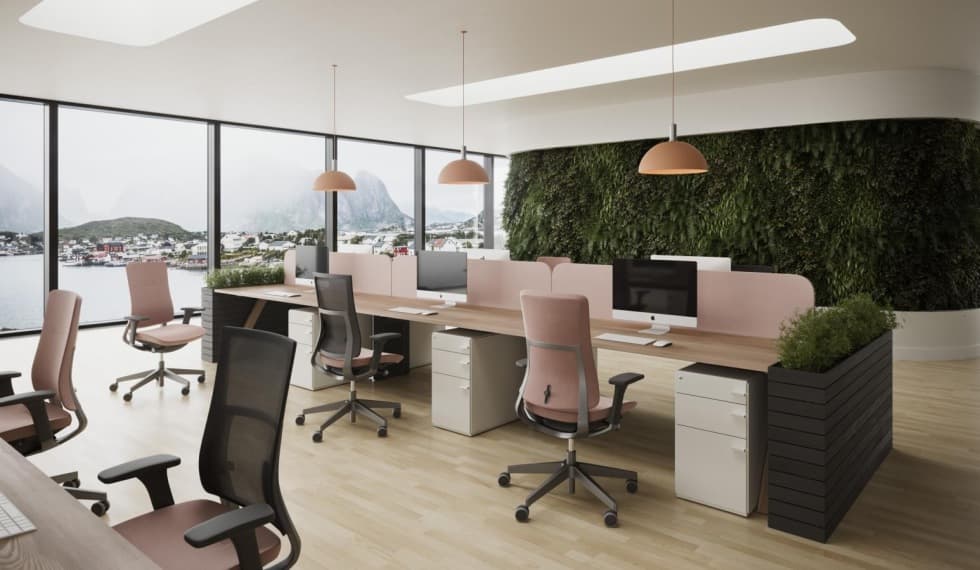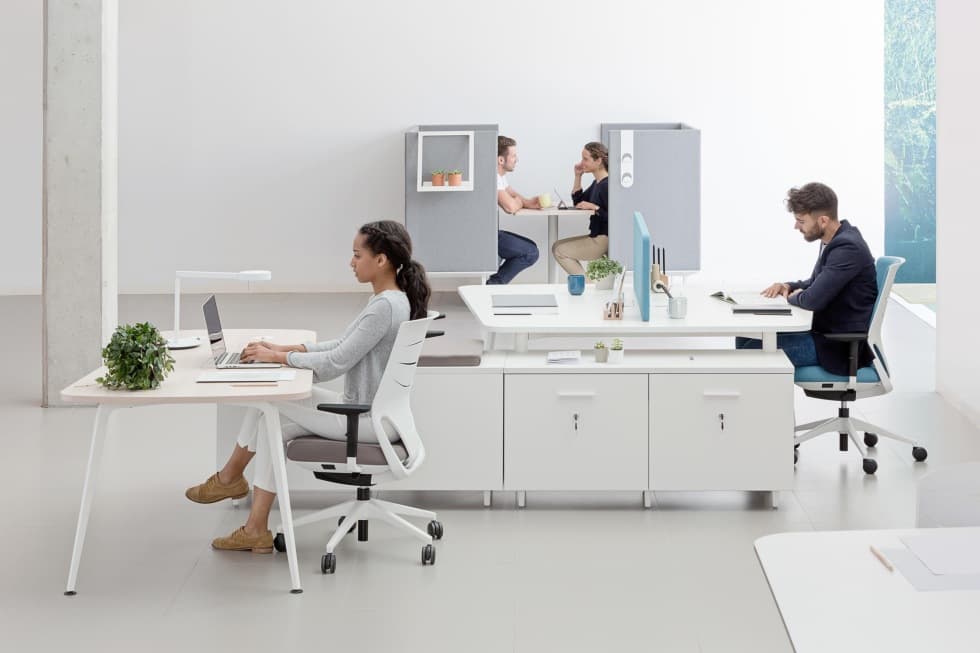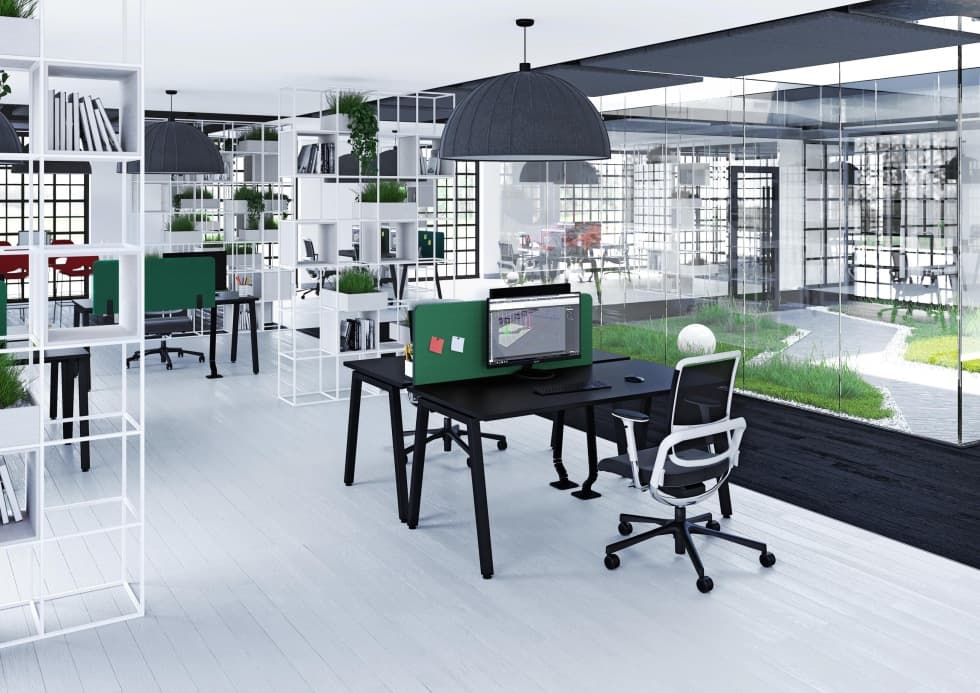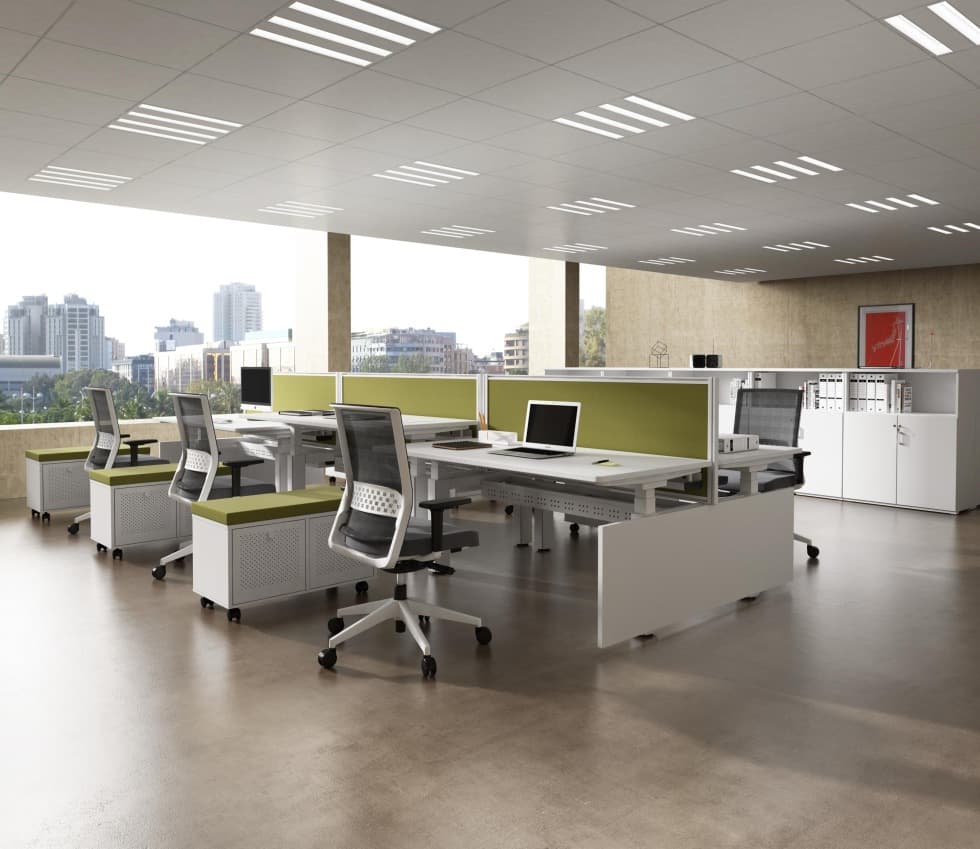 The prestigious management offices combine ergonomically designed workstations with areas for meetings. The Arkitek range stands out for its elegance, Longo for variability and simple shapes. Both emphasize high-quality materials and harmonization of various functions into a single, elegant whole. The choice is entirely up to you.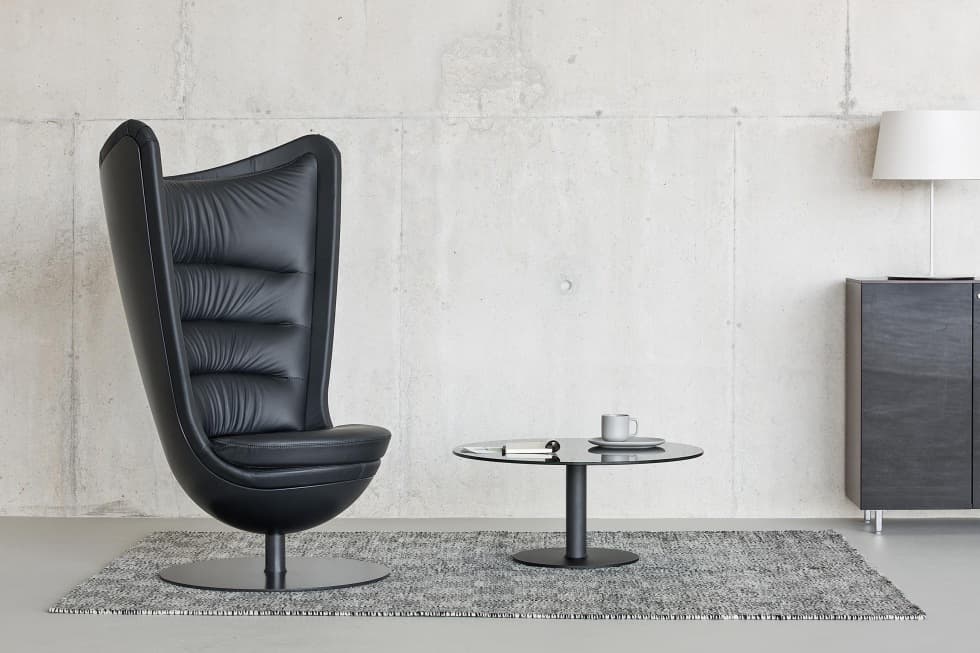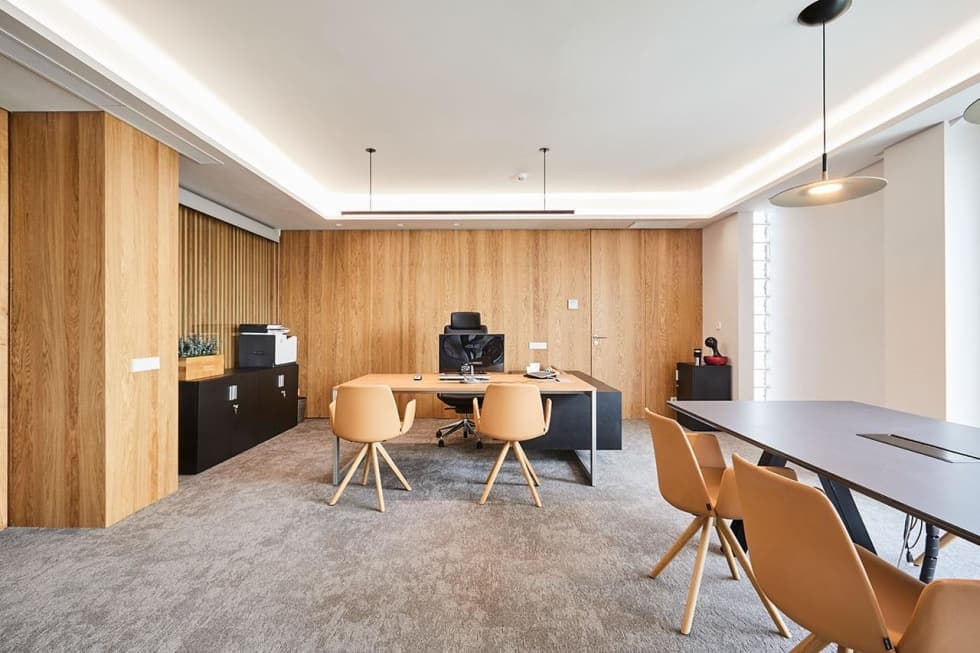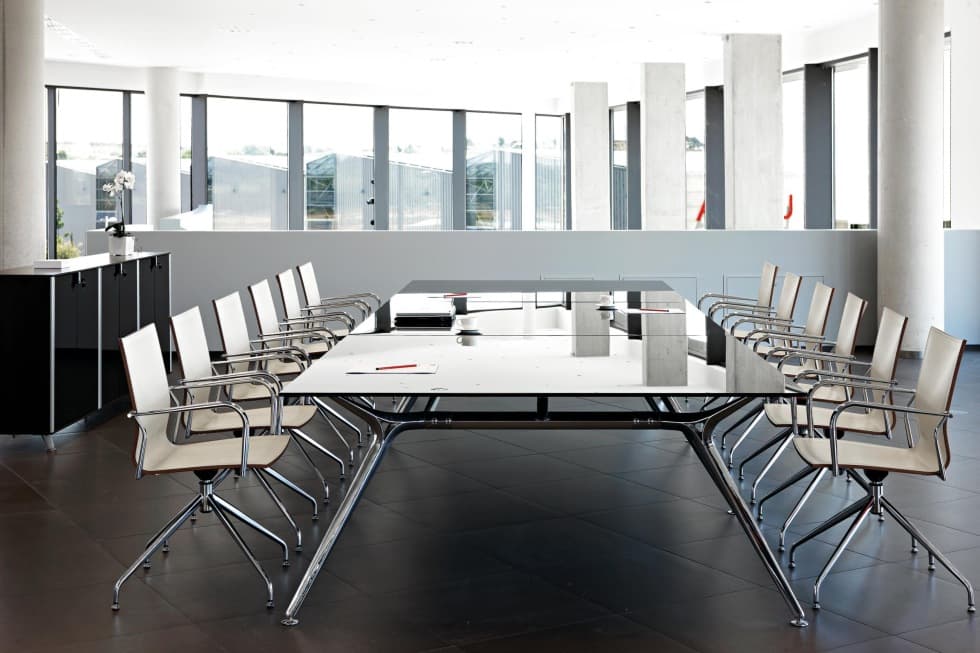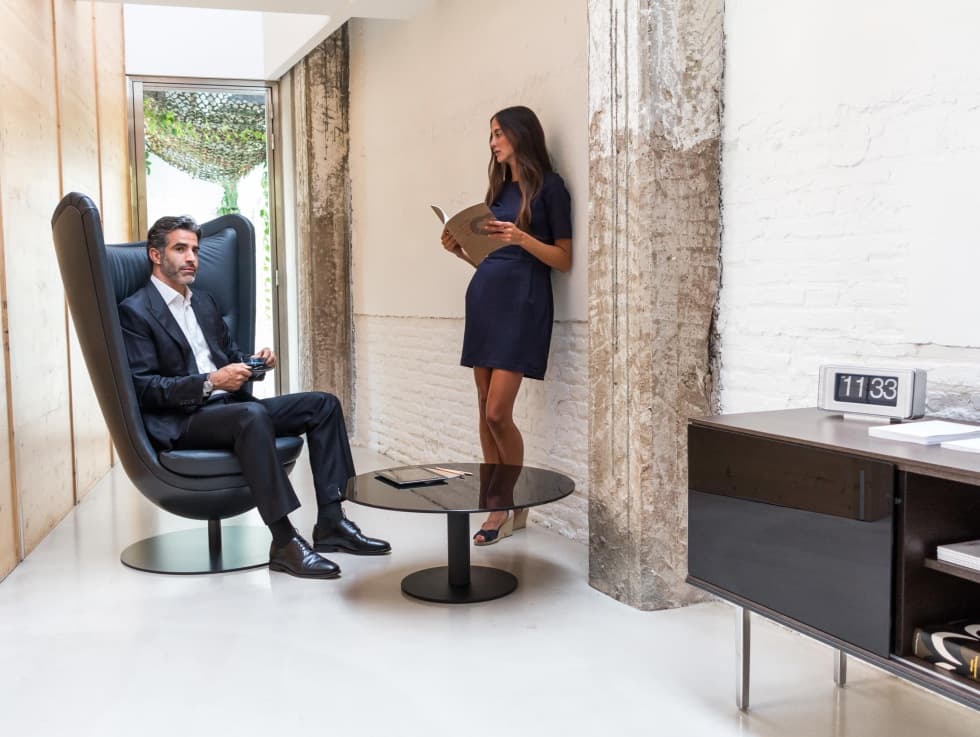 Relax areas: Places where new ideas arise and where employees can meet at any time. Give them the opportunity.
Actiu Bend modular soft seating is suitable for rest and relaxation, as well as for work meetings and to separate functional zones. The iconic Actiu Badminton swivel chair impresses at first glance in every interior while also ensuring privacy, for example, when making phone calls. The Wing chair, winner of the prestigious Red Dot Award, will make sitting in a kitchenette or company café more enjoyable.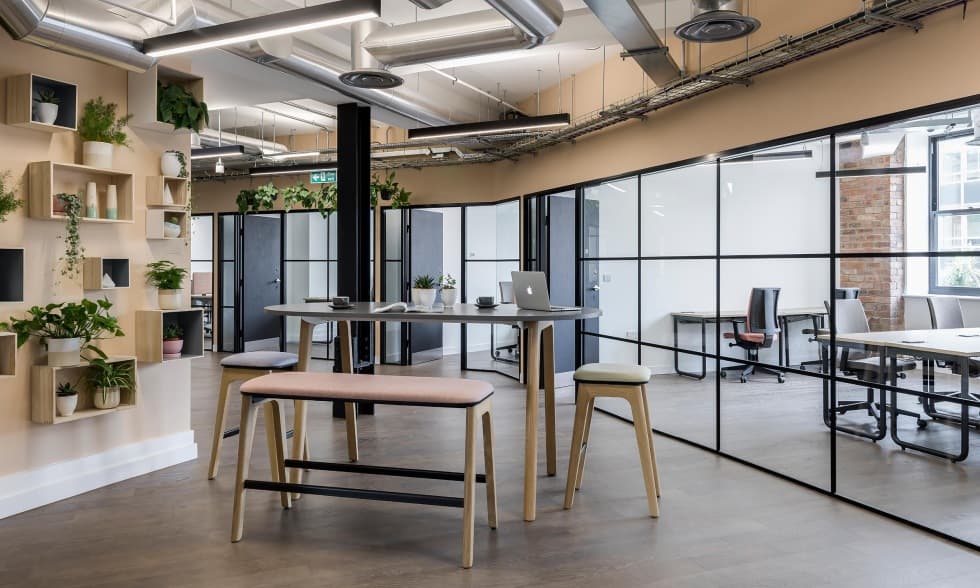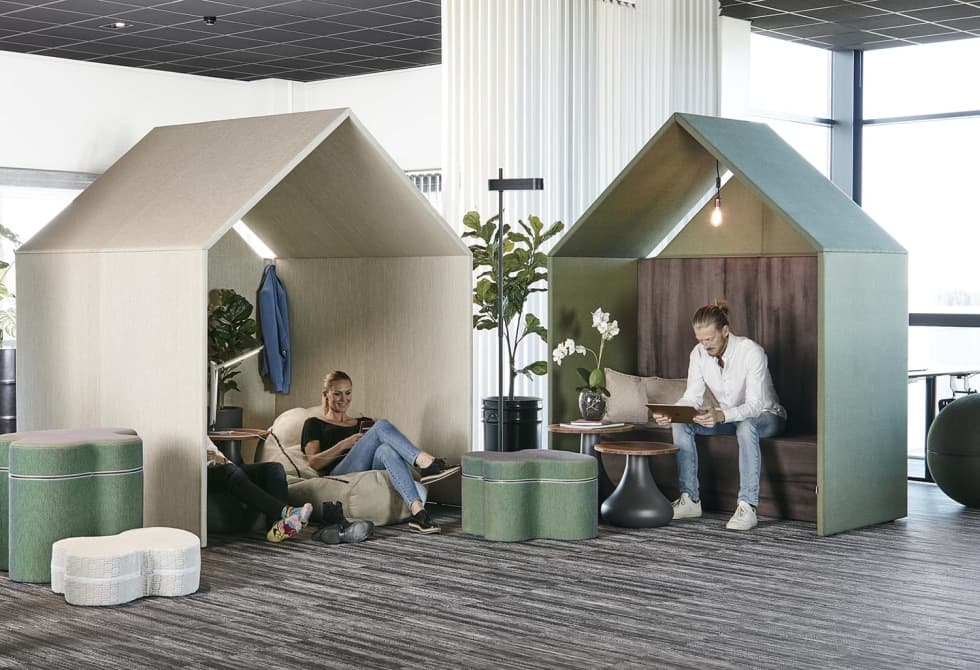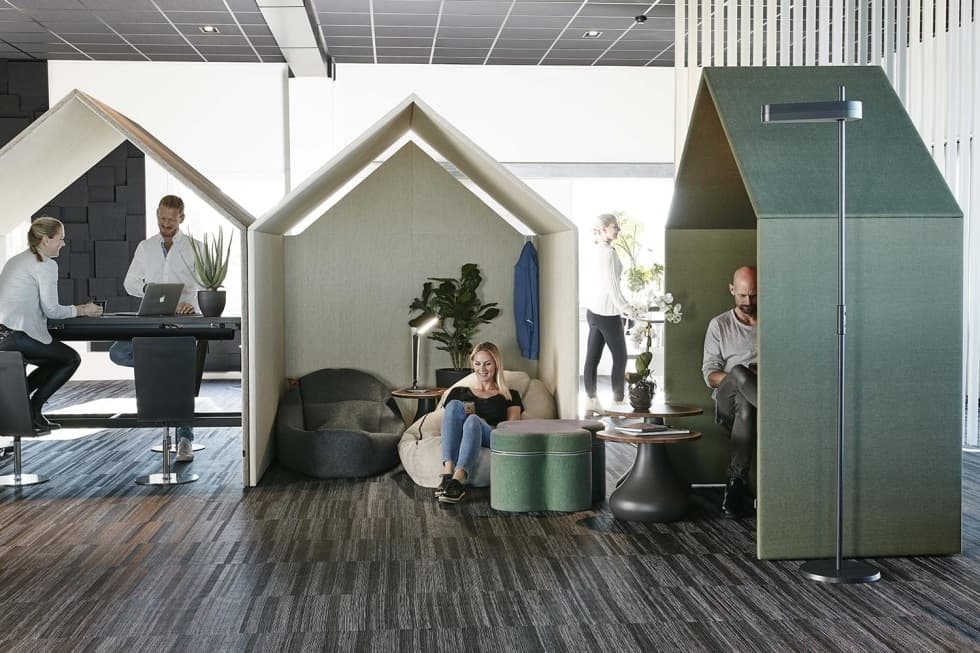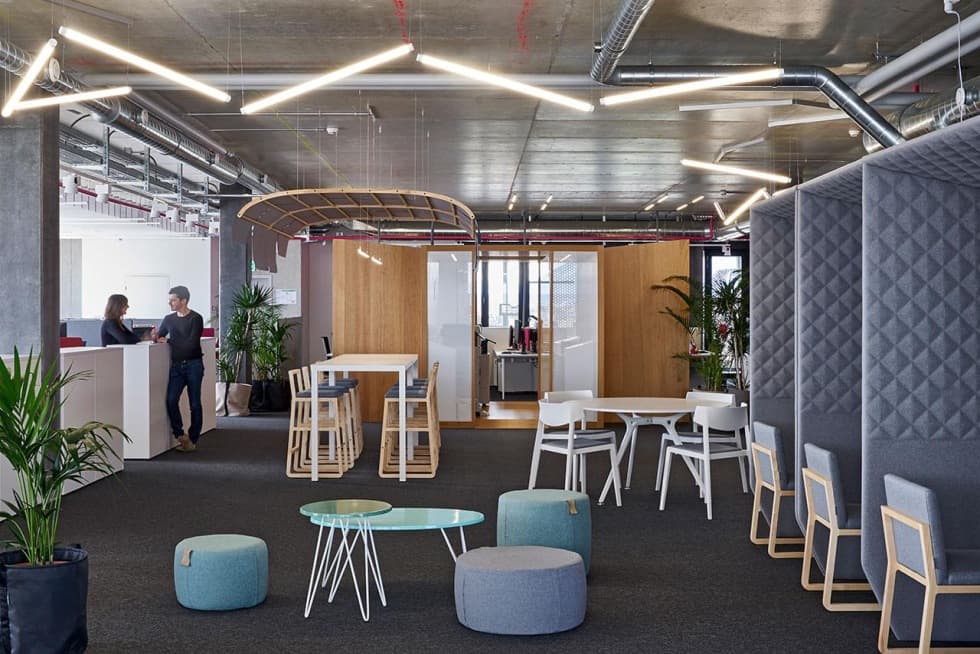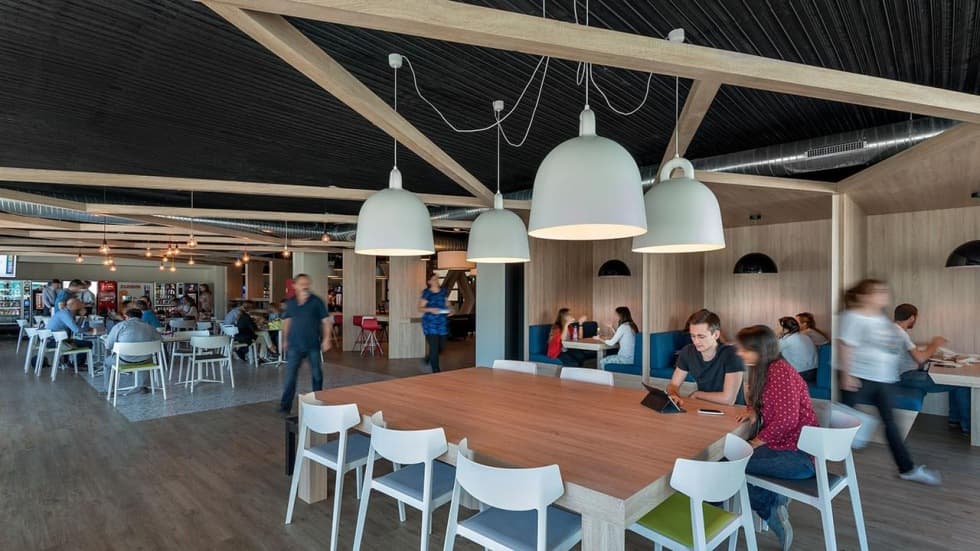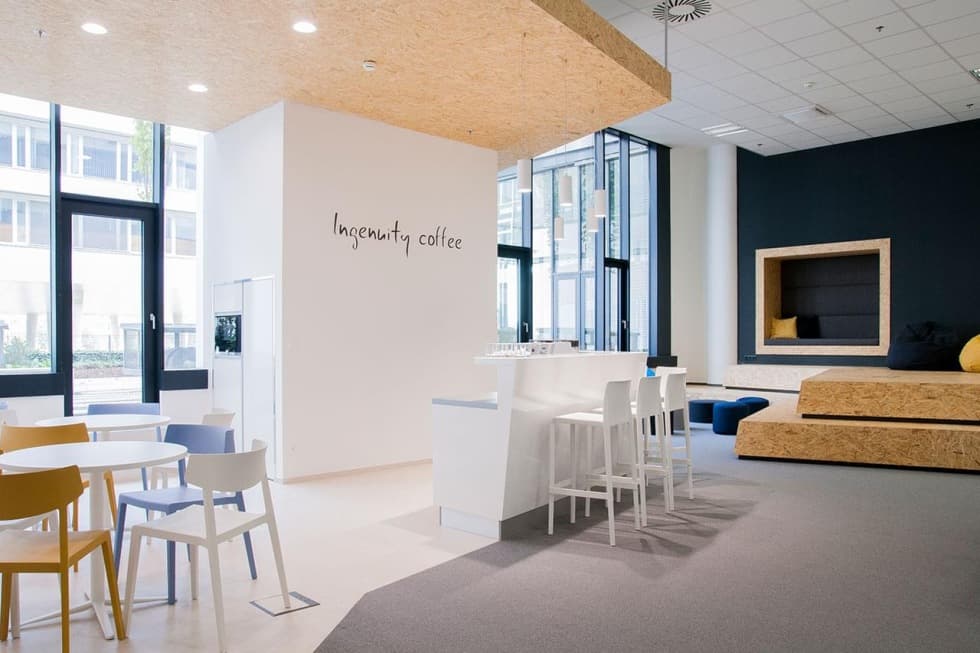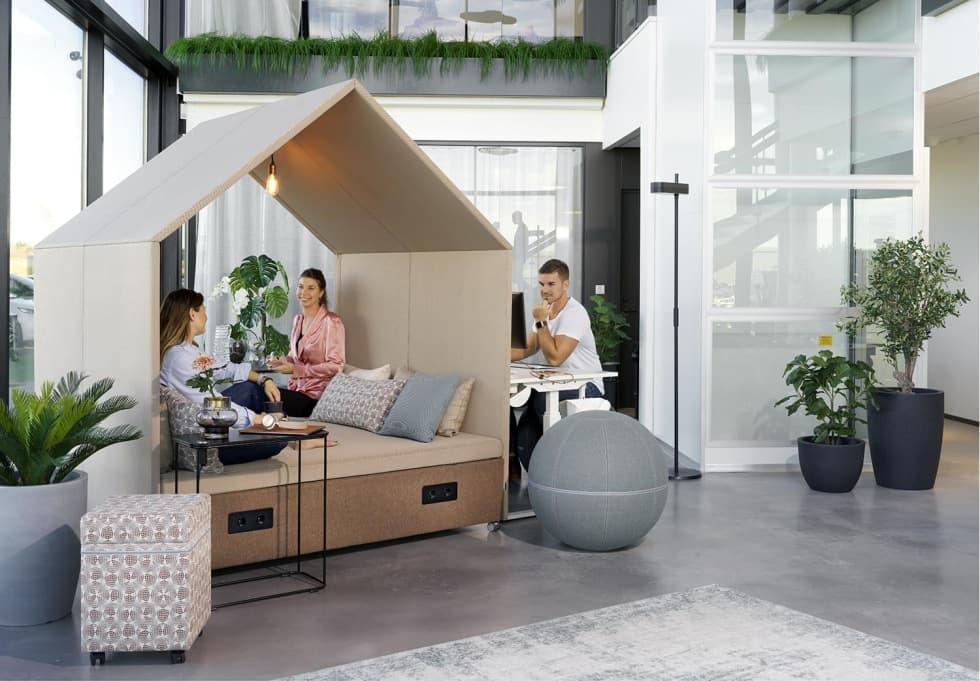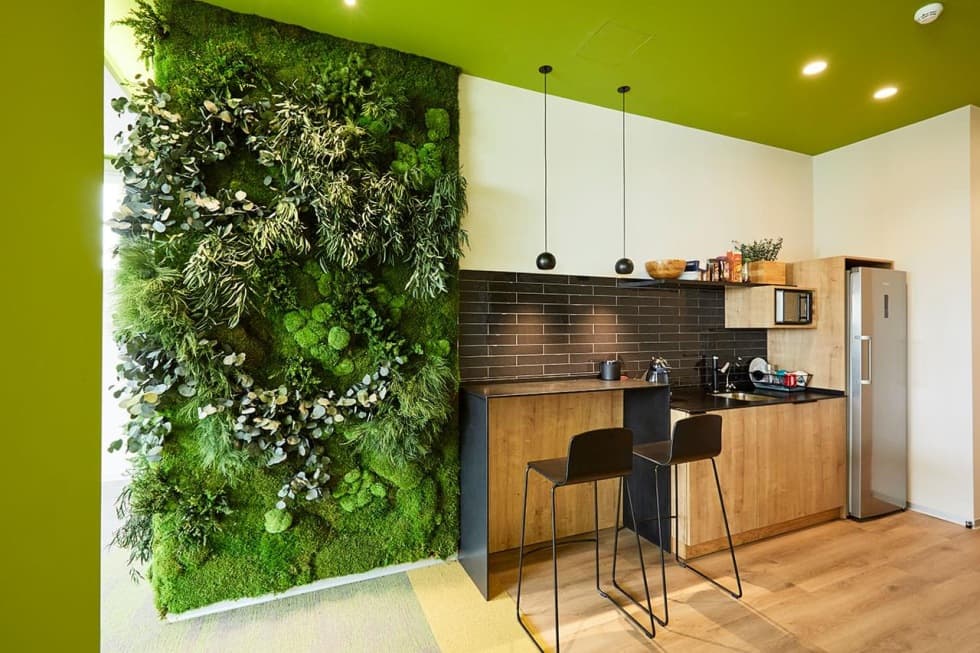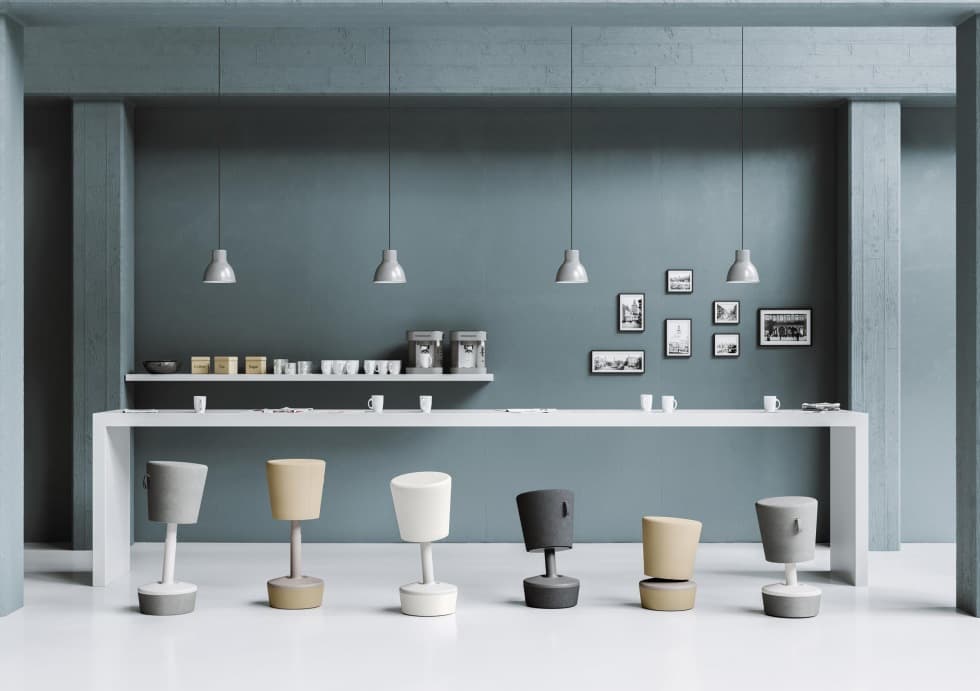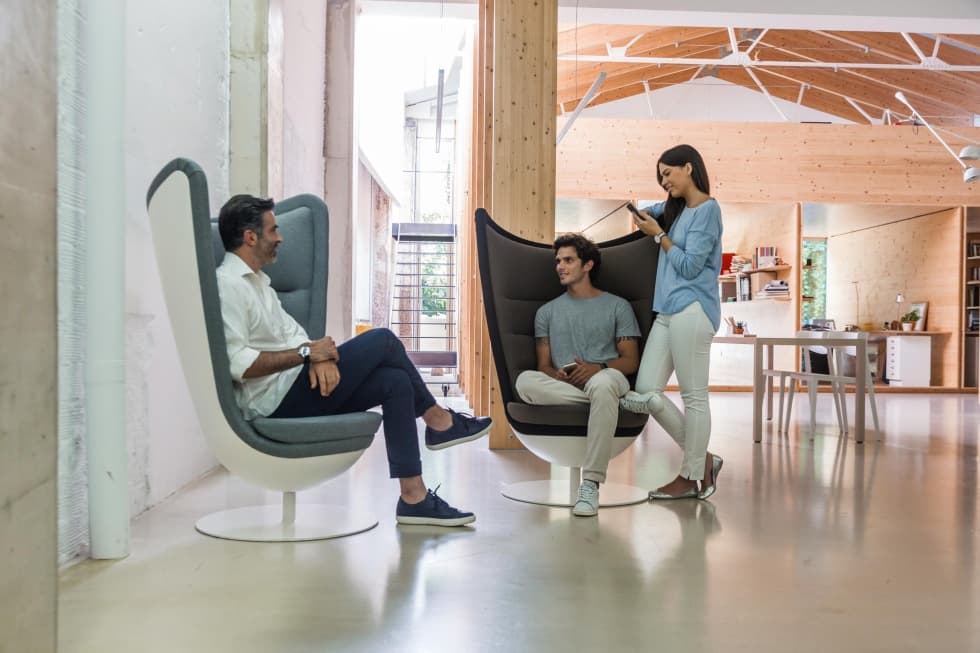 The Twist or Vital series tables, combined with comfortable Actiu Cron armchairs. That's the ideal solution for classic meeting rooms. Maximum flexibility and mobility are provided by Actiu Talent tables and Whass stackable chairs. The top-of-the-line technology for the height-adjustable Power tables ensures comfort during teleconferencing.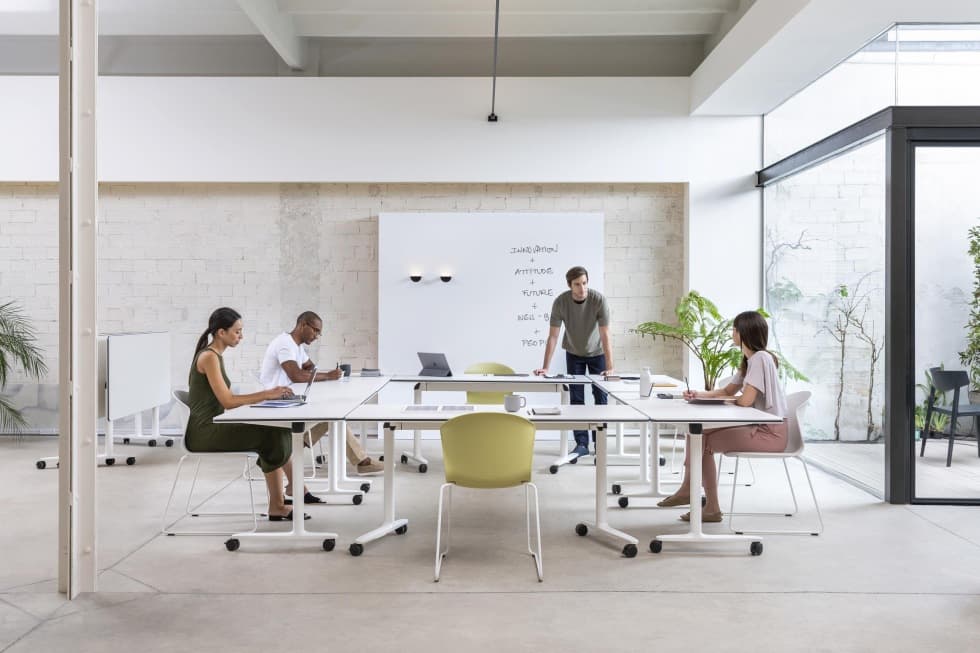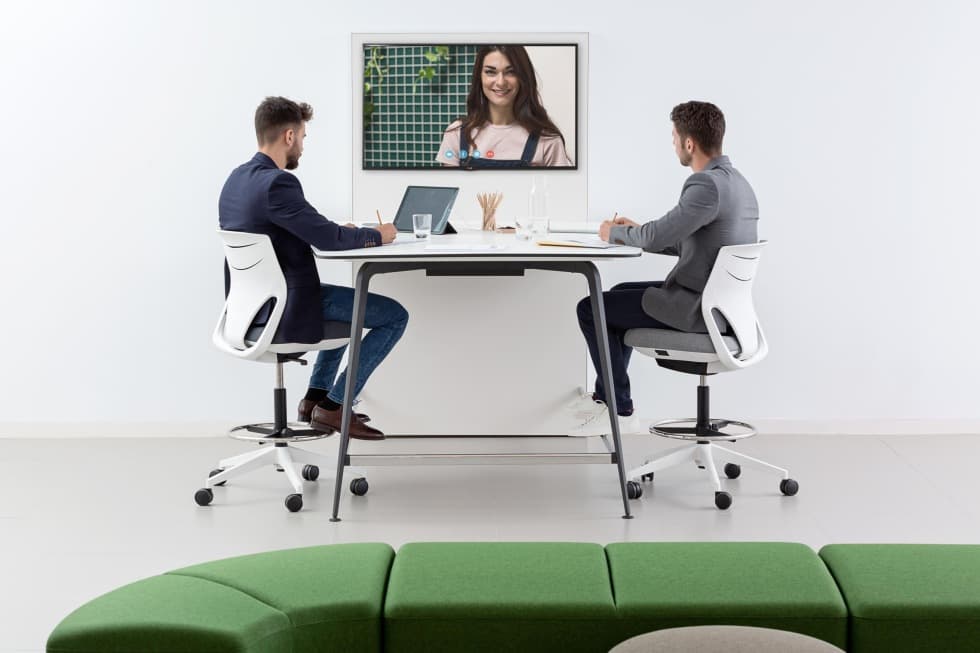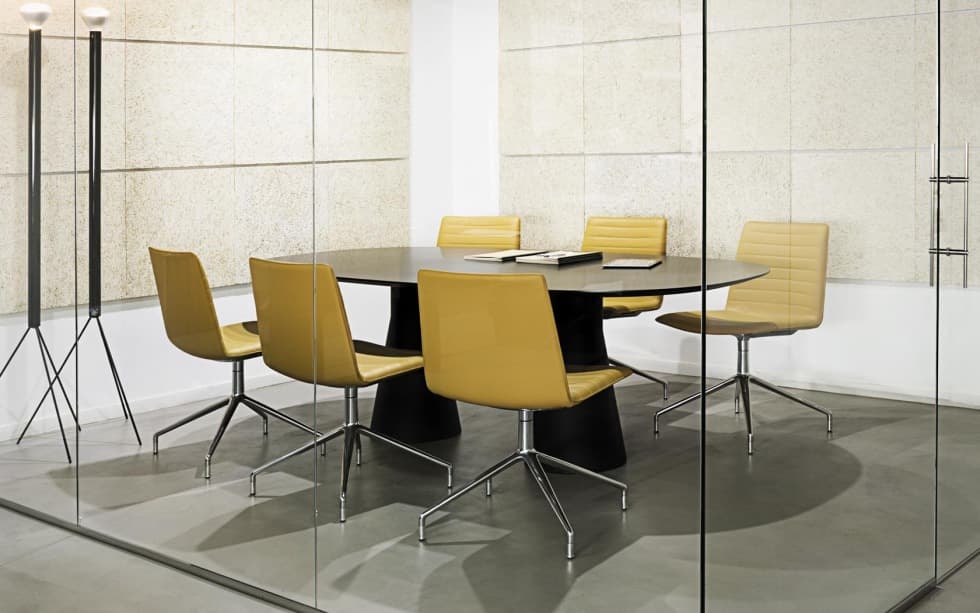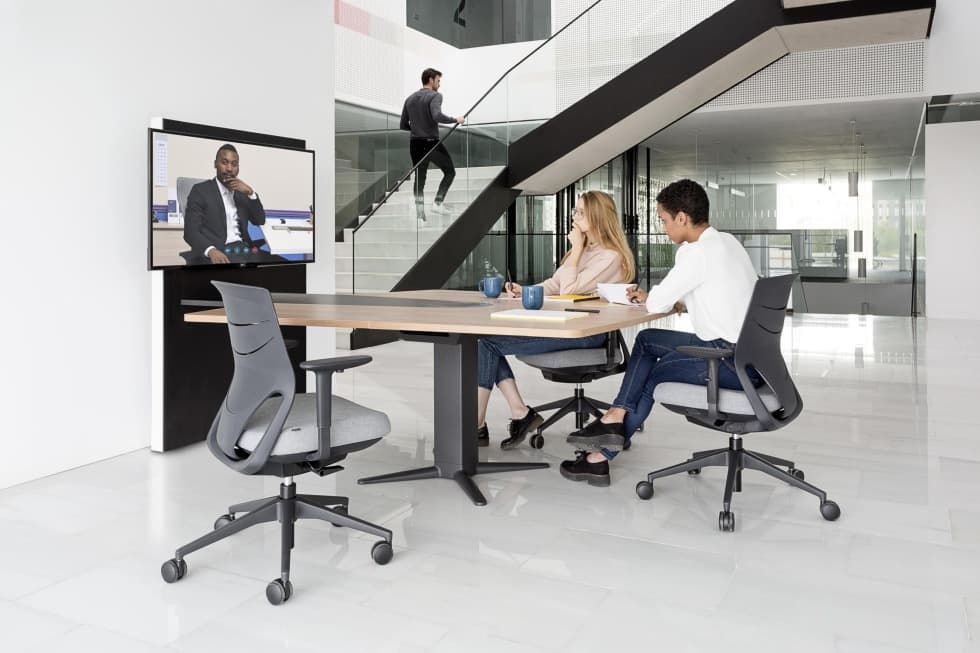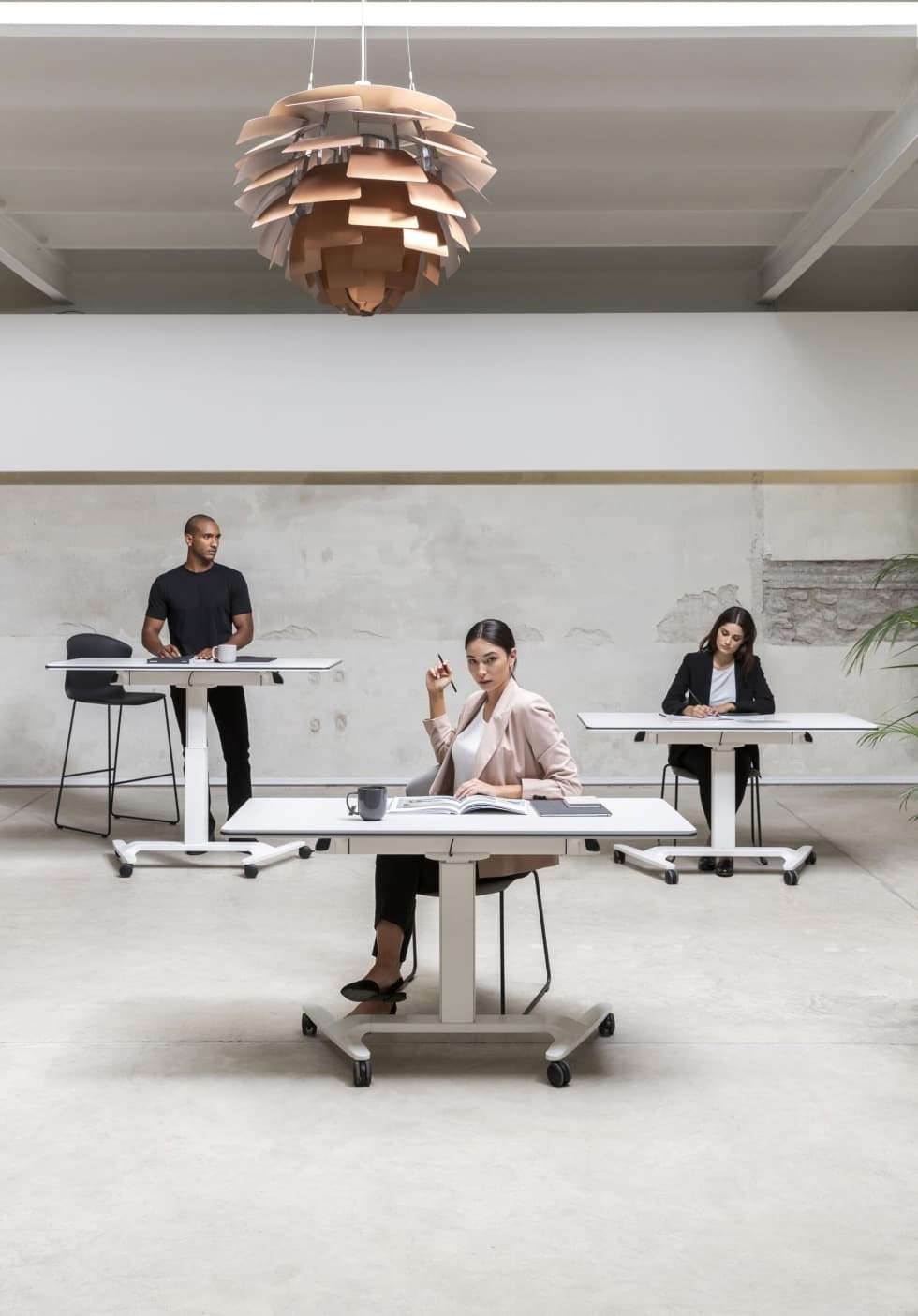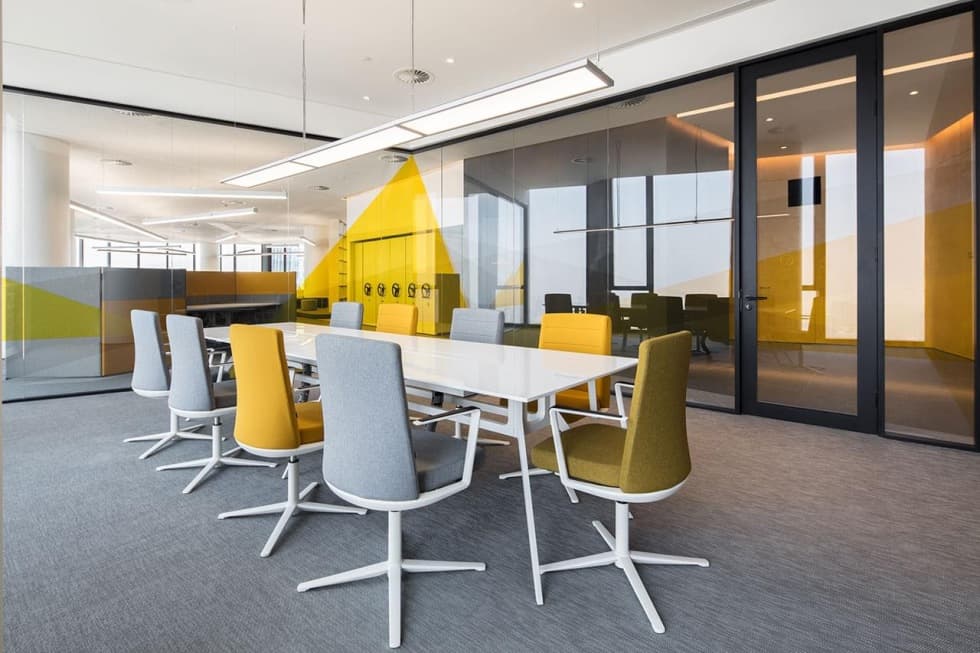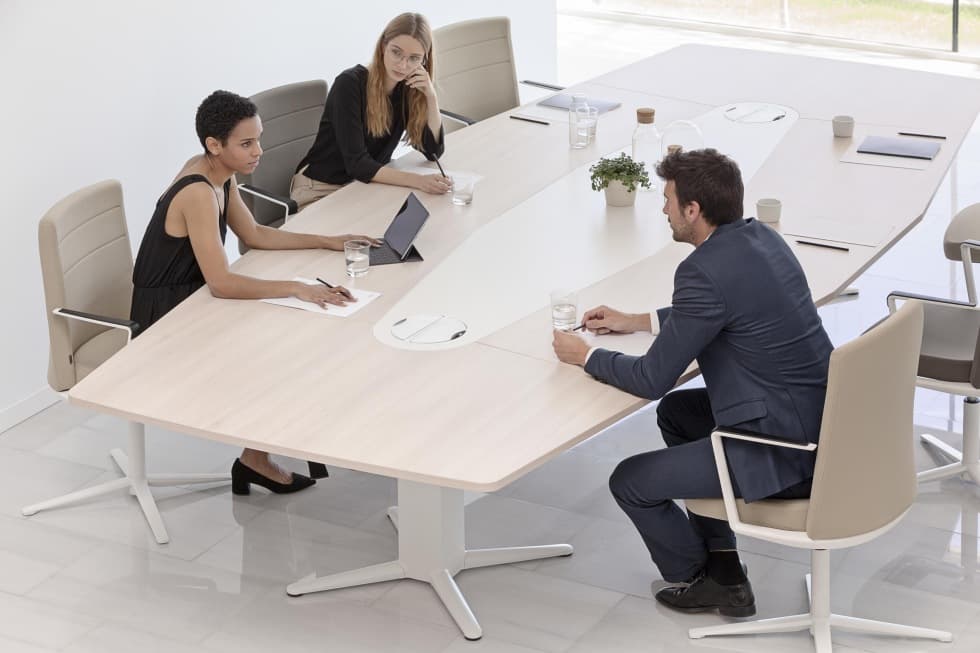 Visit our showroom and try all of it on your own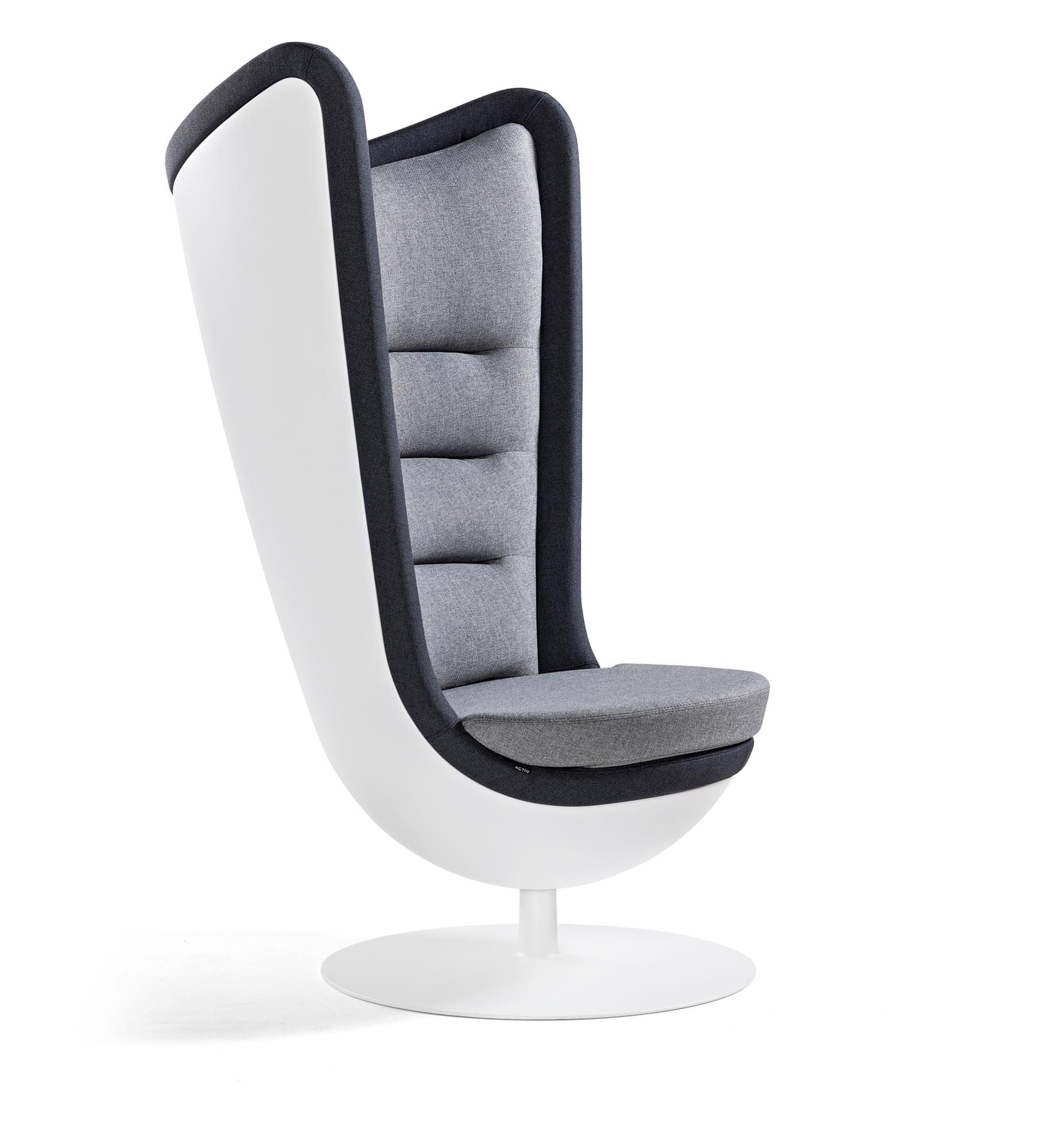 "I love noise in the office," said nobody, ever.
By using acoustic elements with high sound absorption, you will avoid unwanted noise in your offices. Wall and ceiling upholstered panels ensure good acoustics in the room while simultaneously being an interesting design element. Absolute privacy without the need for building modifications is made possible by SilentLab MicroOffice telephone booths of different sizes.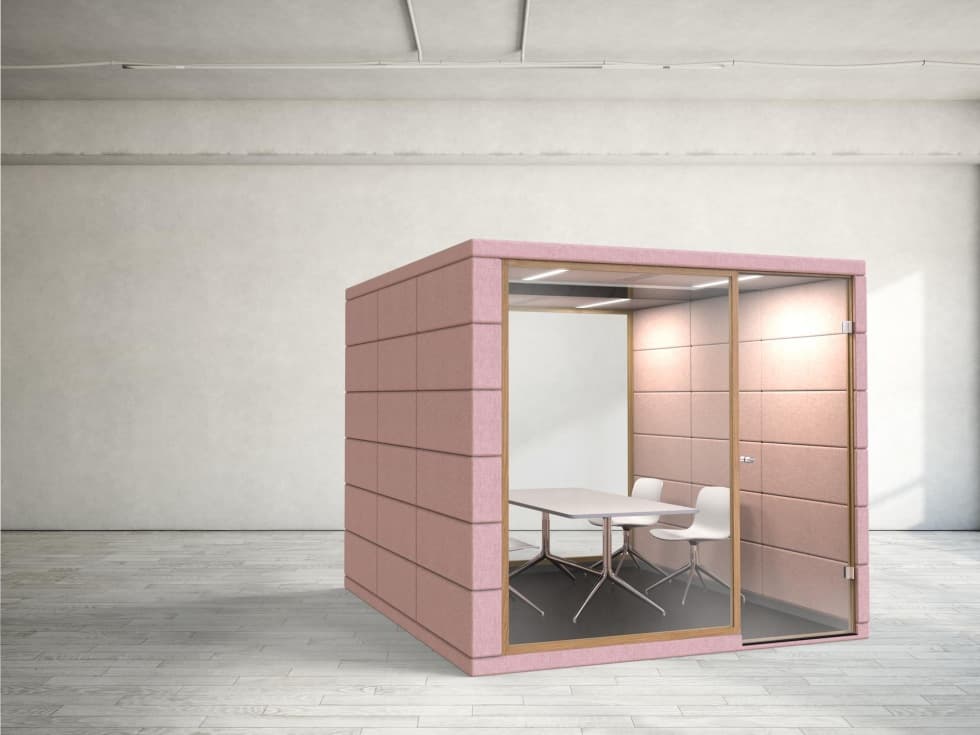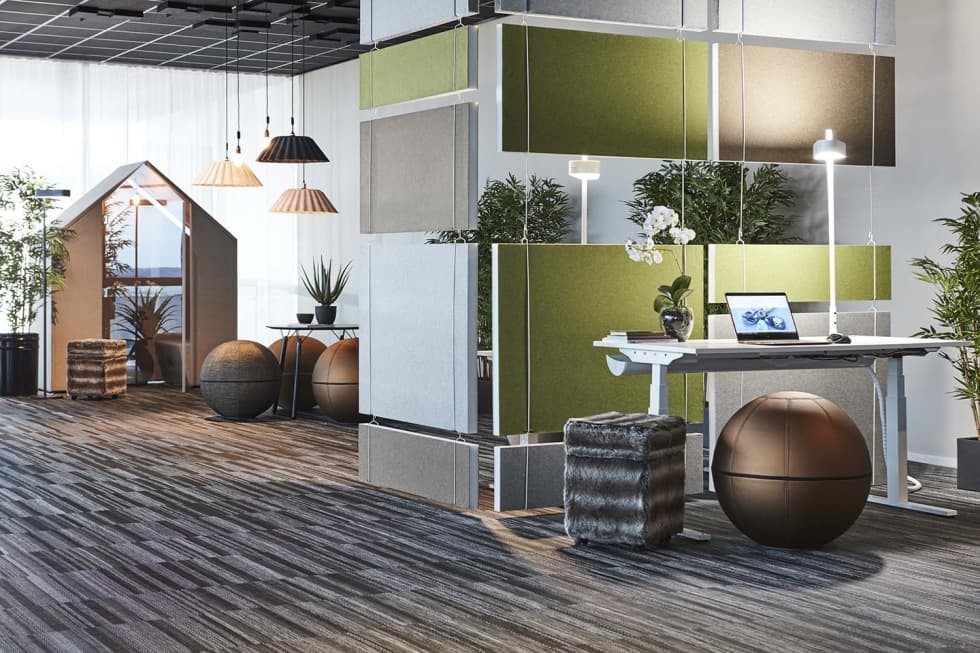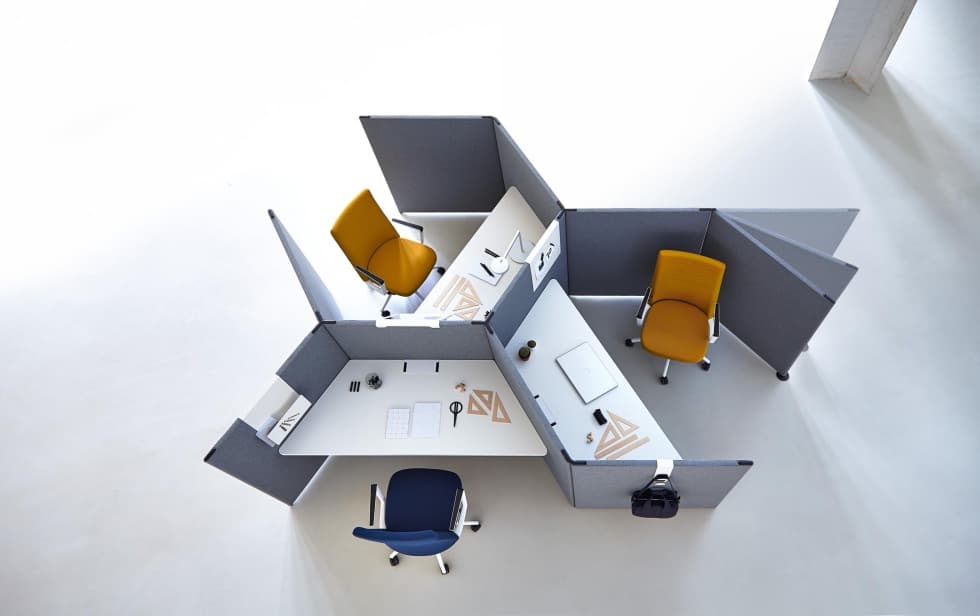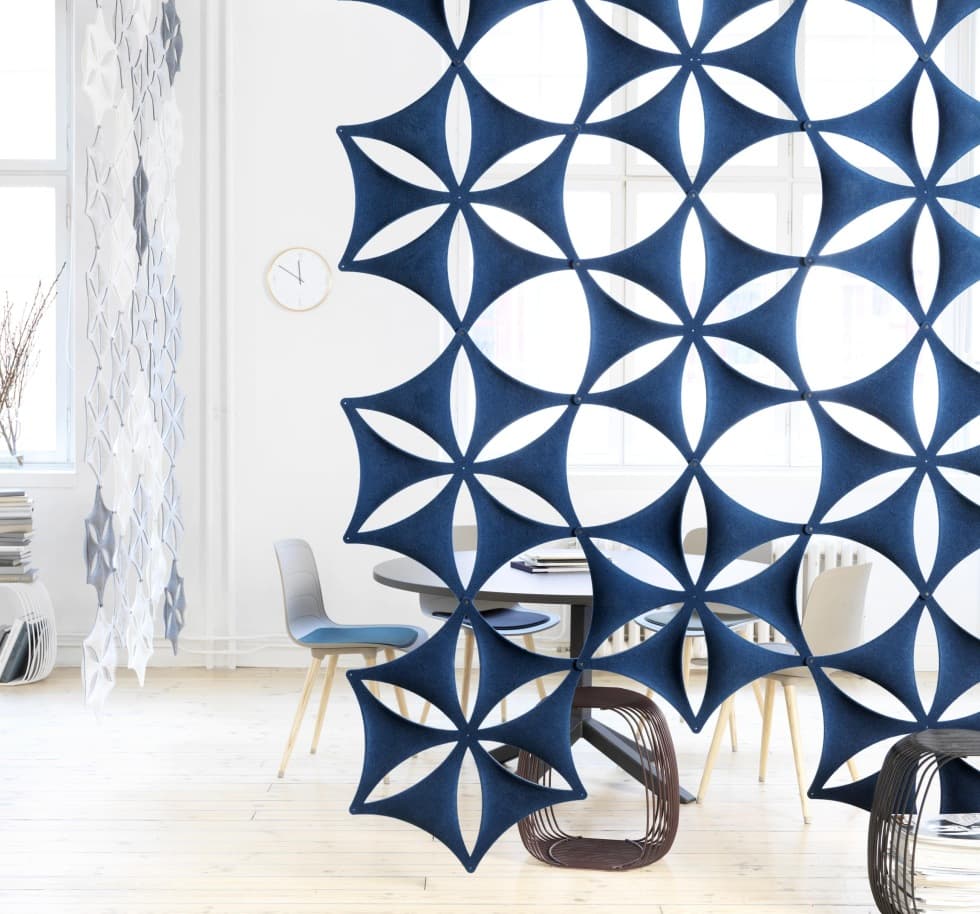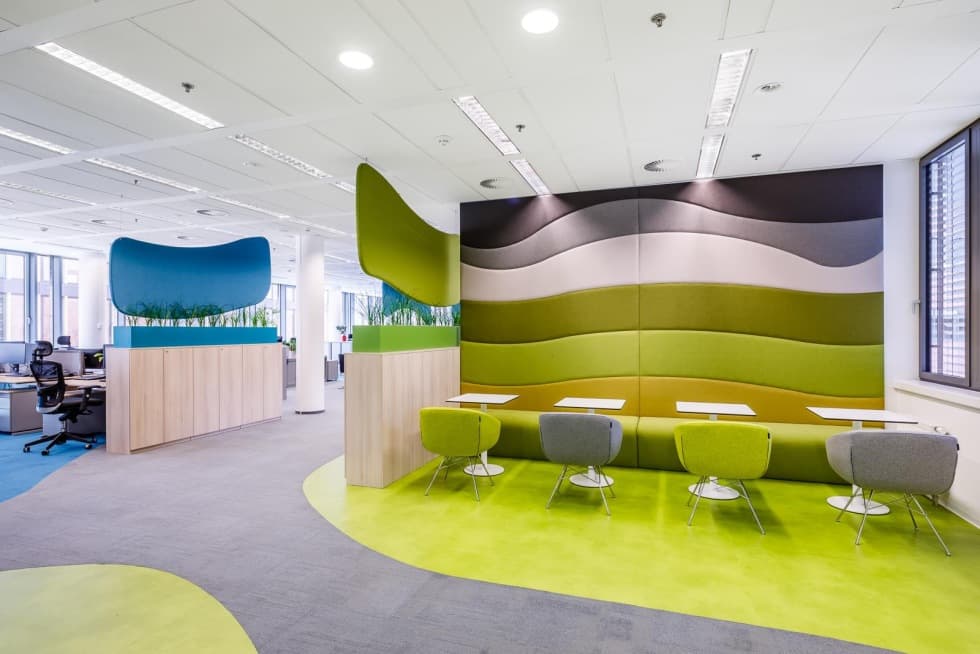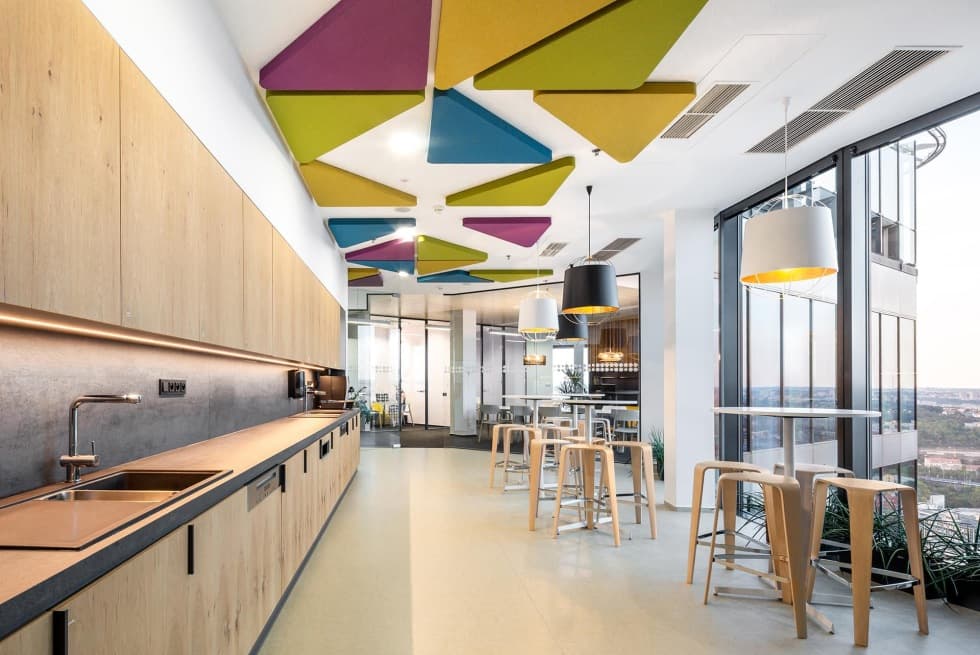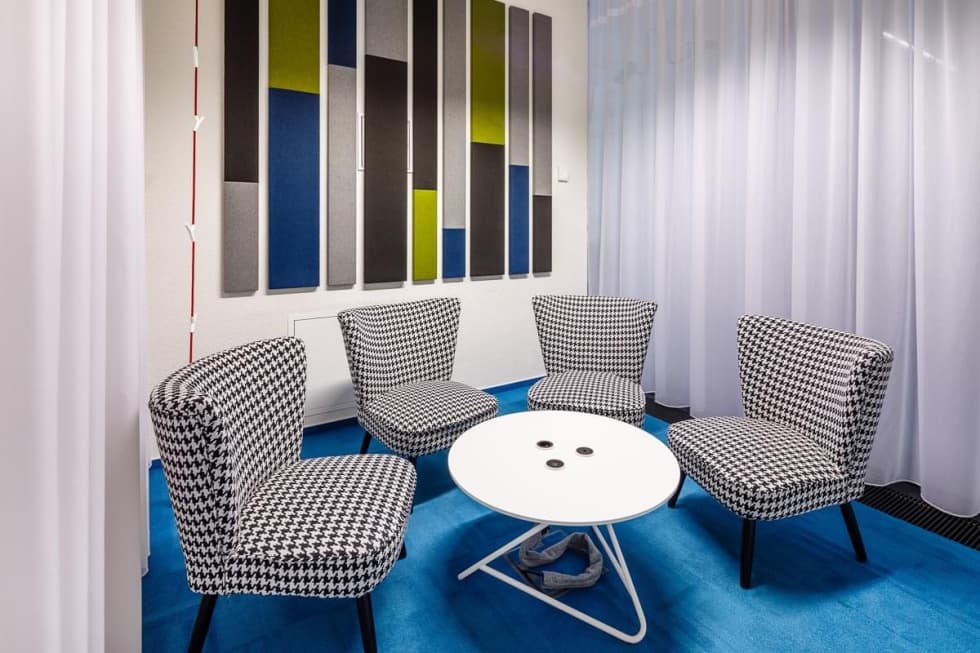 Noise reduces the ability to concentrate up to 66%. As a result, each of us loses about 30 minutes of work each day.
Soundproofing of individual workspaces and functional zones and sufficient privacy can be easily achieved with acoustic partition walls or screens. We offer front and side table dividers, hanging and free-standing panels or standalone Actiu Link sets.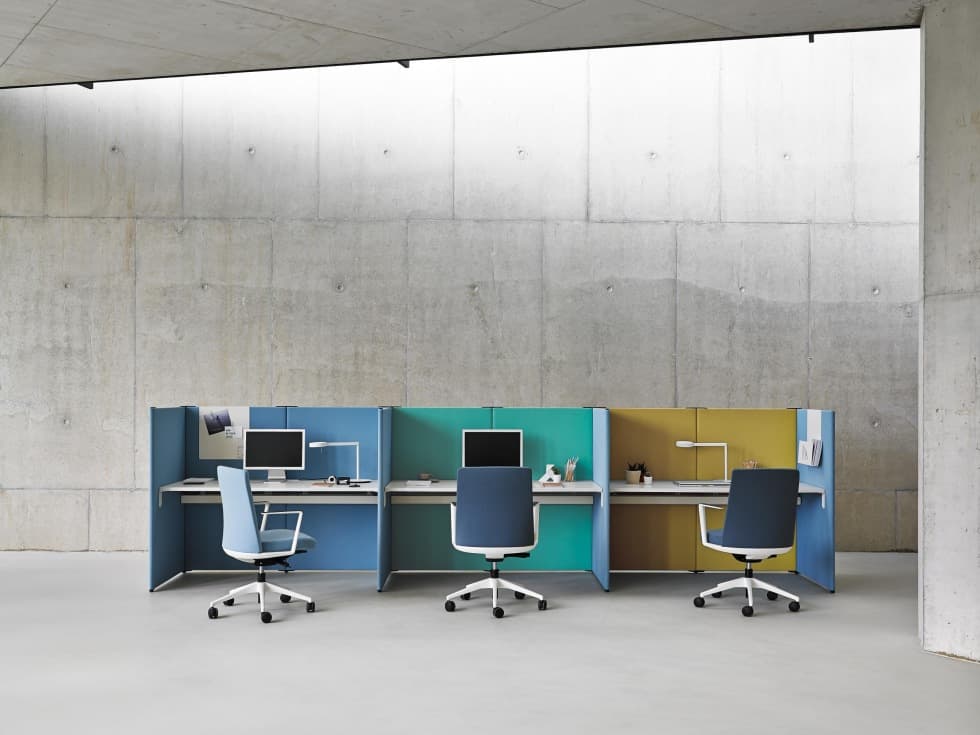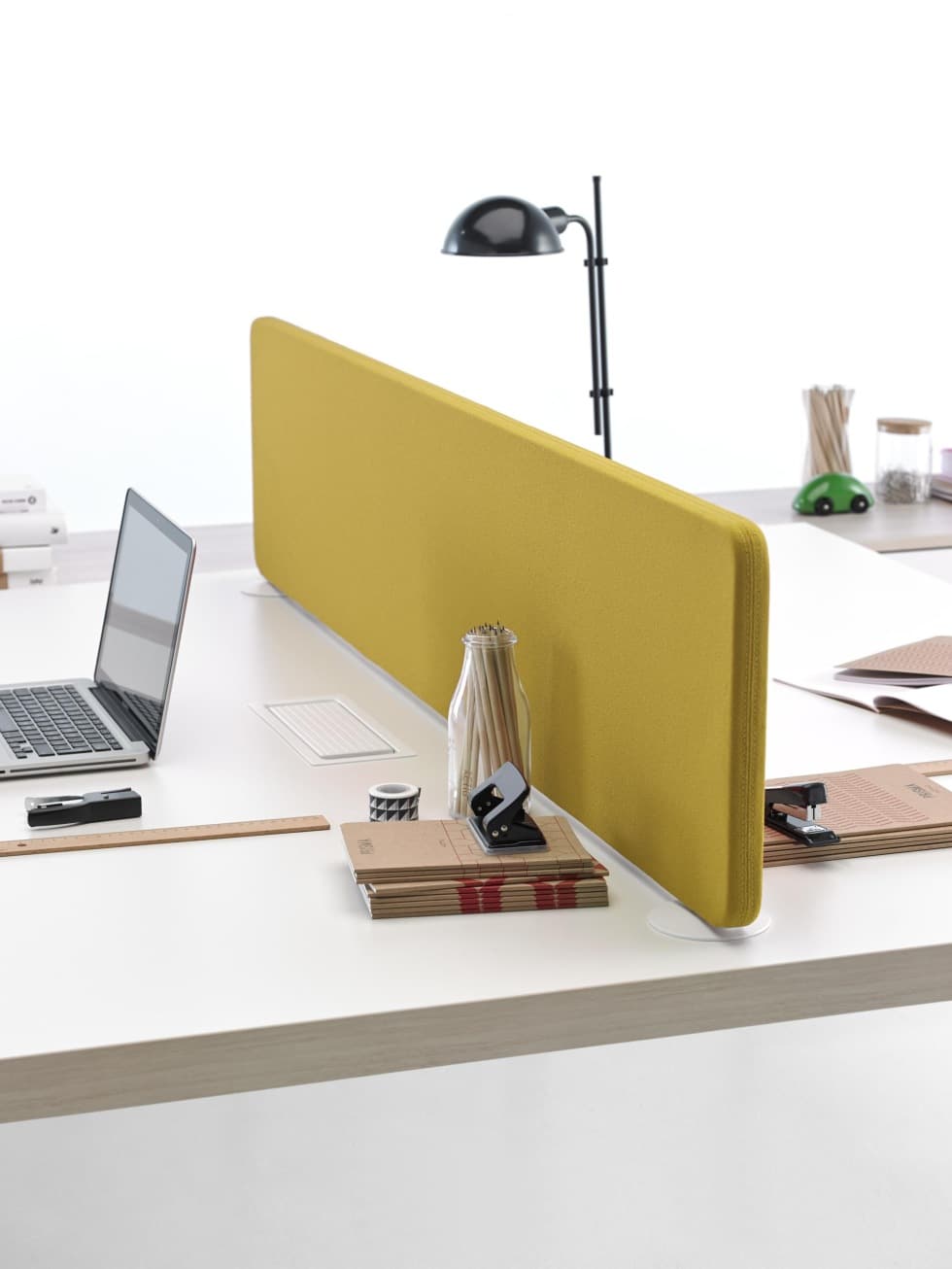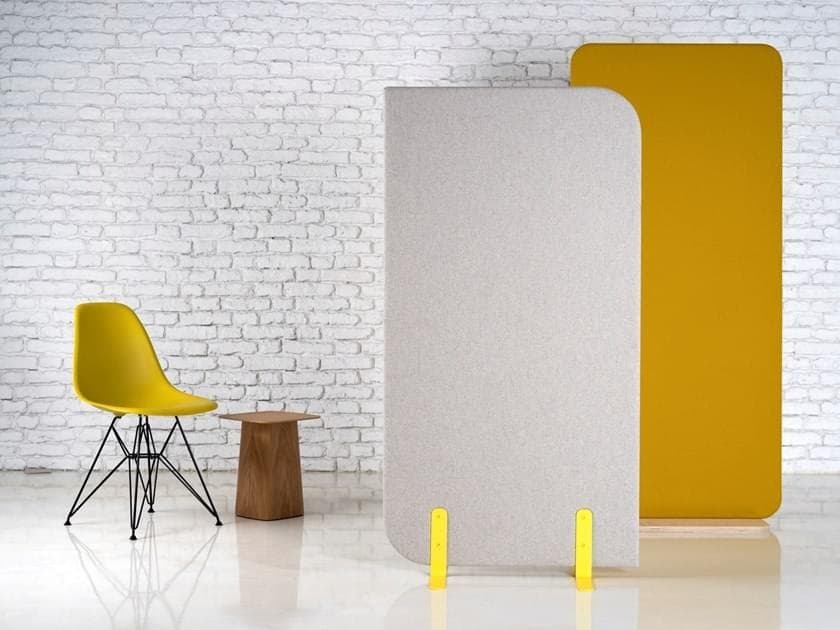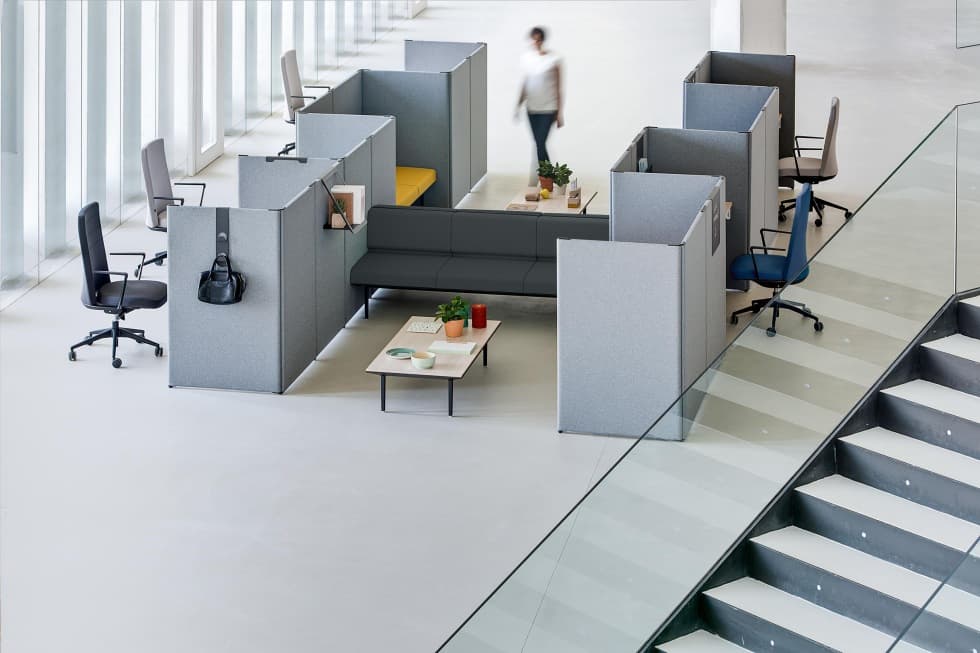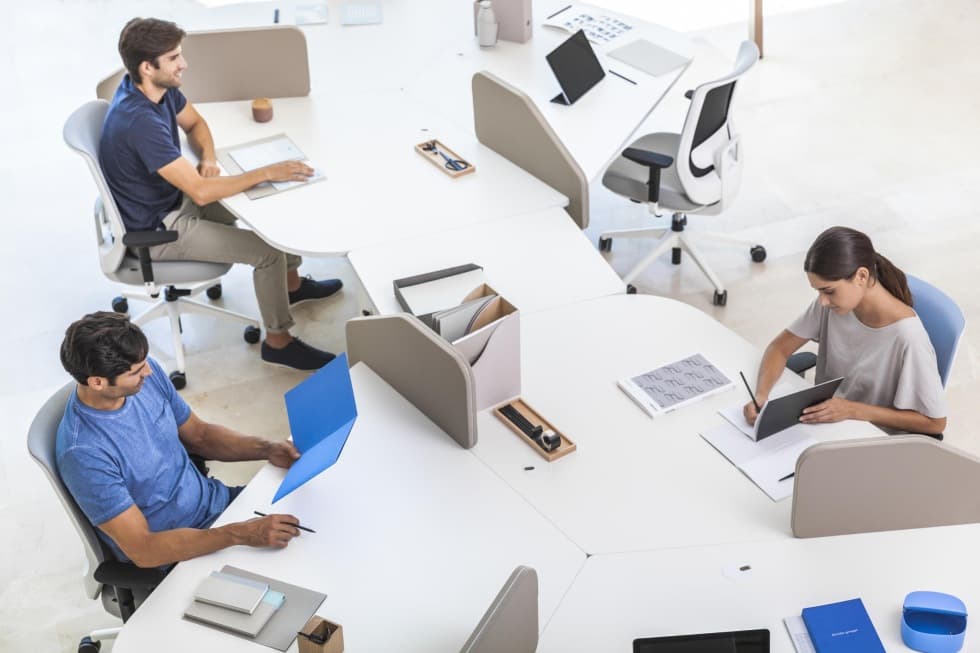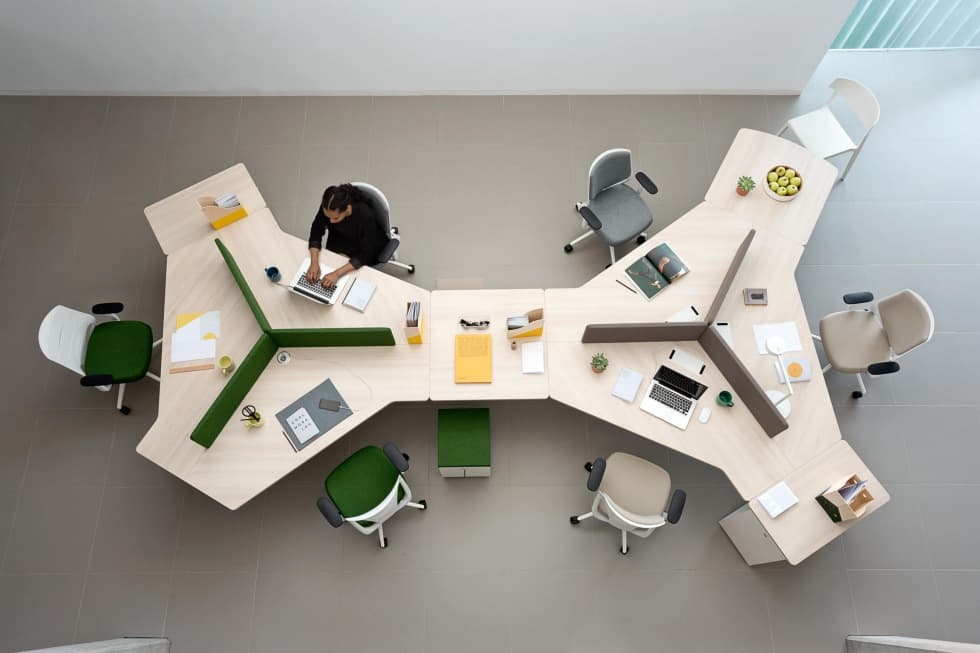 Say goodbye to clutter. We will equip your office with mobile containers, wardrobes, storage cabinets and modular assemblies that you can set up according to your needs. We also represent Blocks, a smart system designed for fast package delivery, storage and sharing.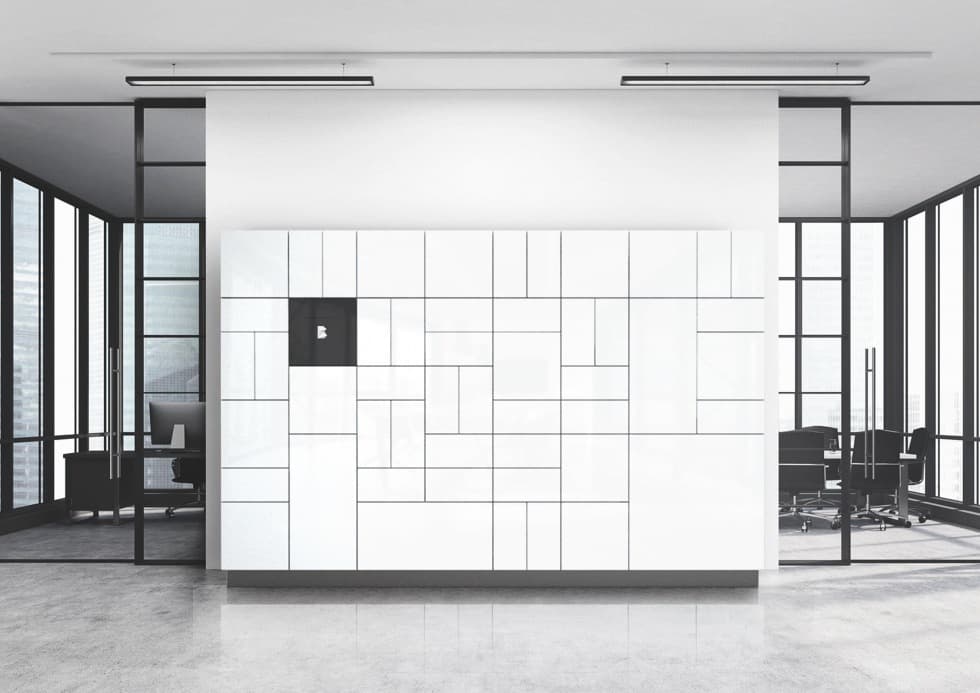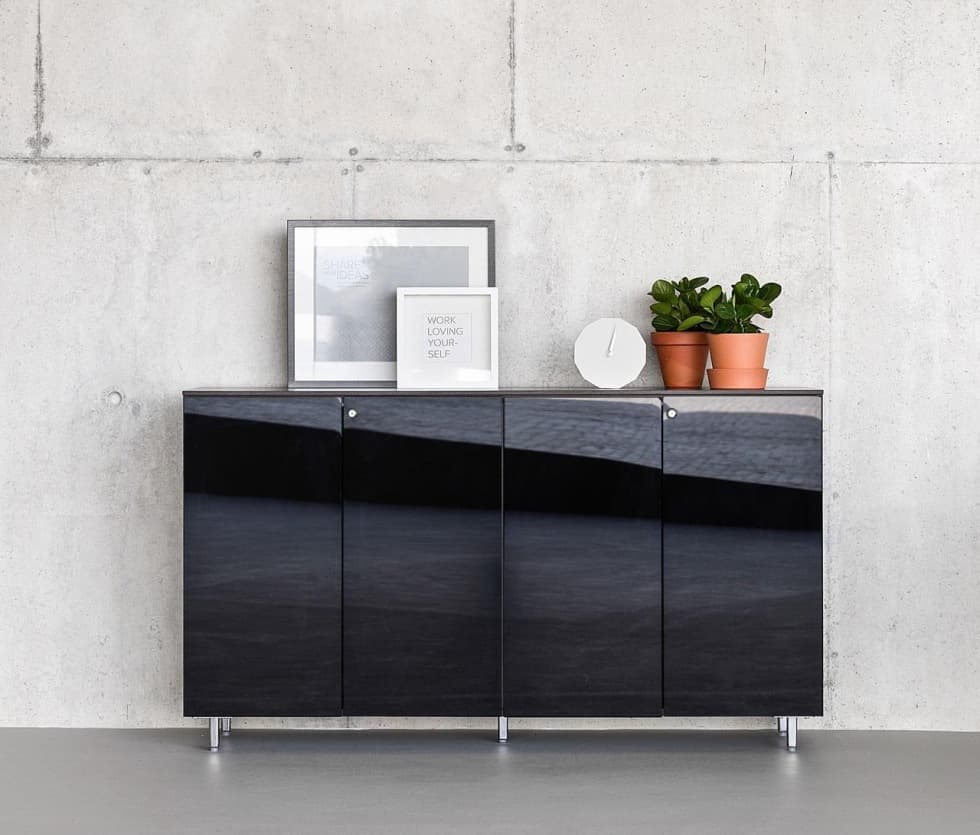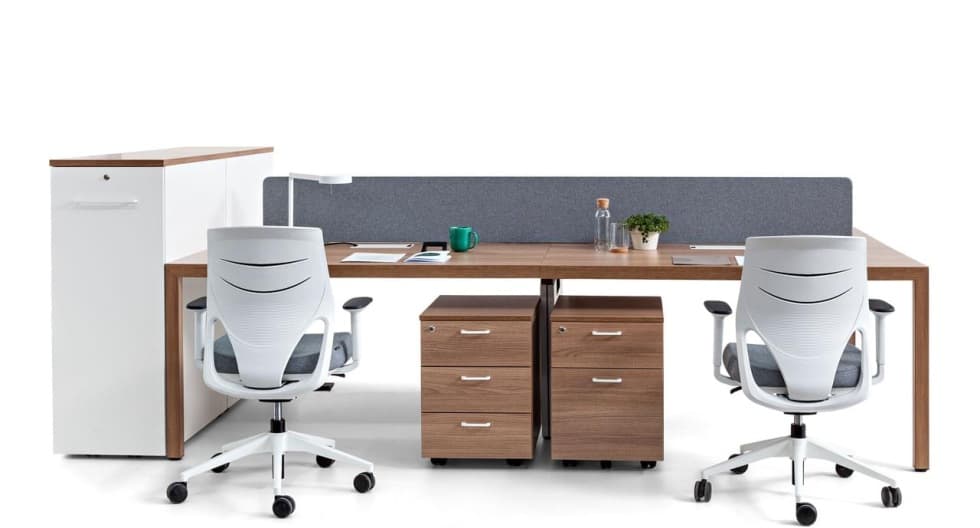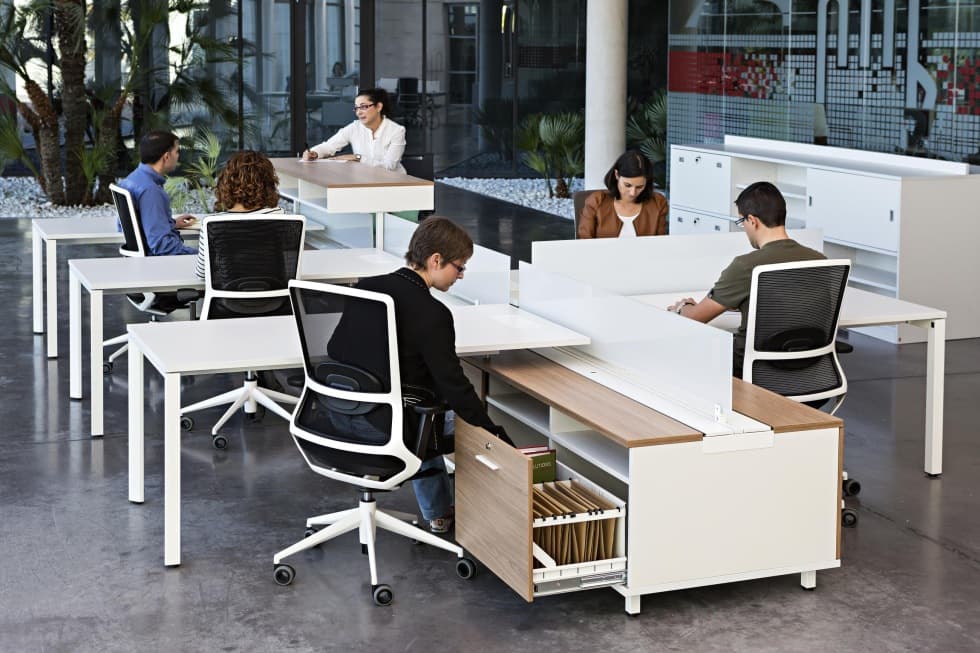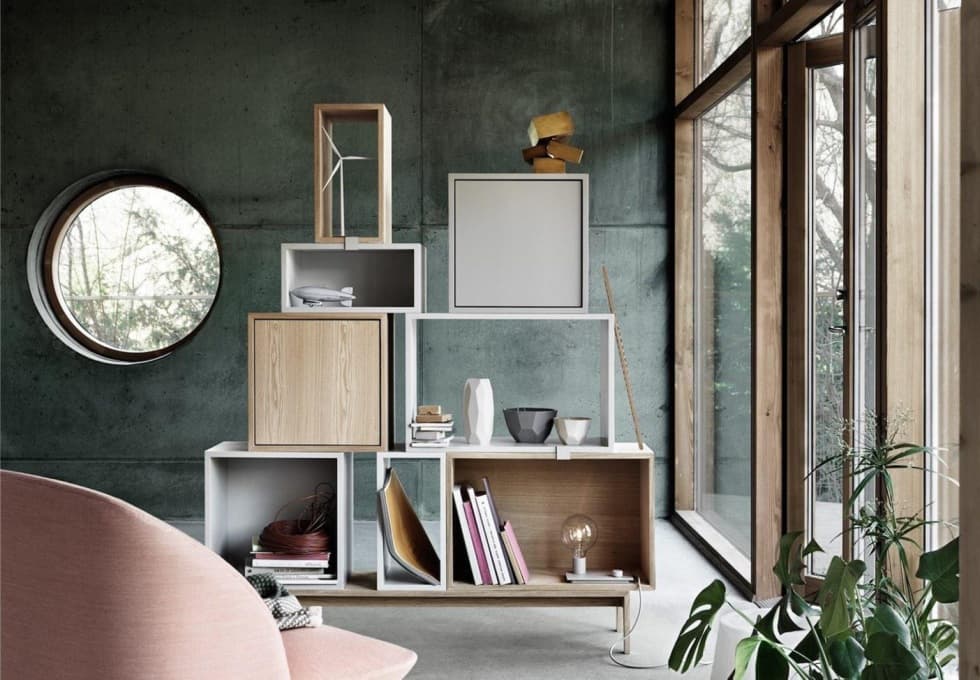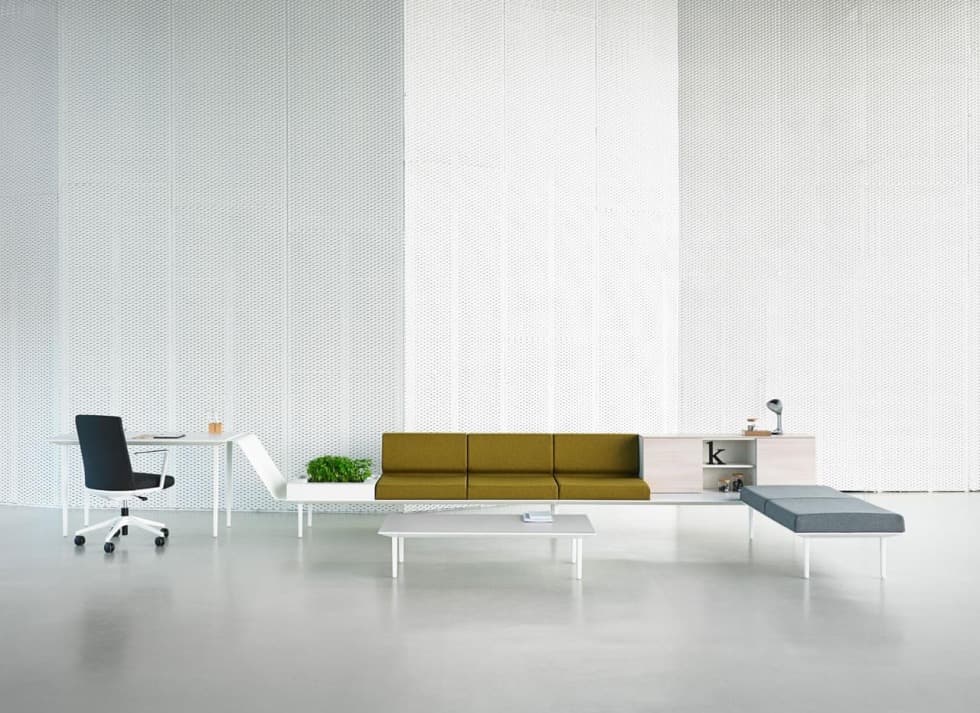 The shape and colour of carpets are limited only by your imagination. We provide a wide portfolio of shades and structures, high quality and durability.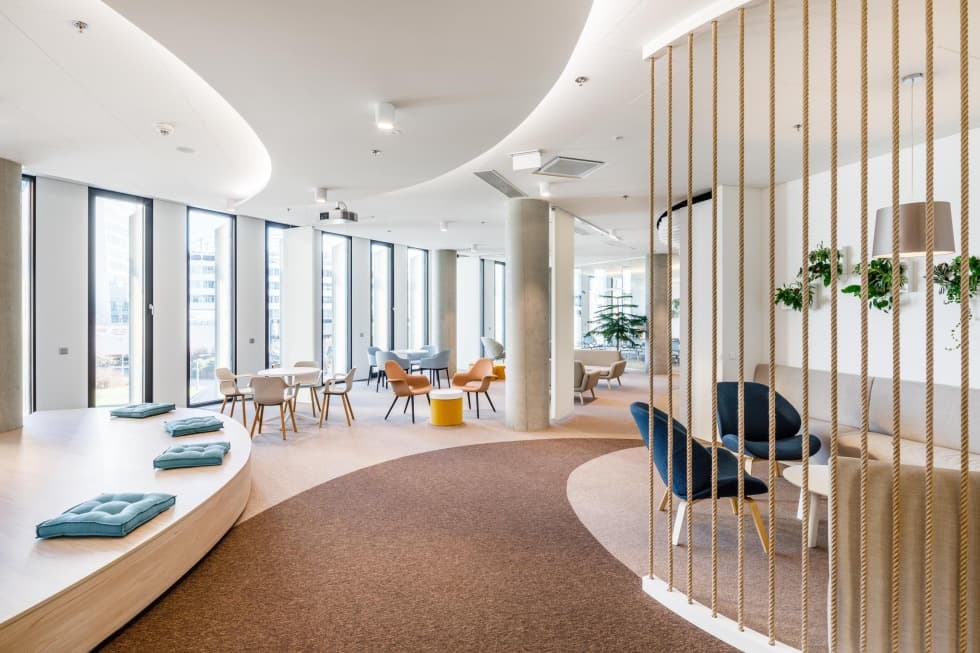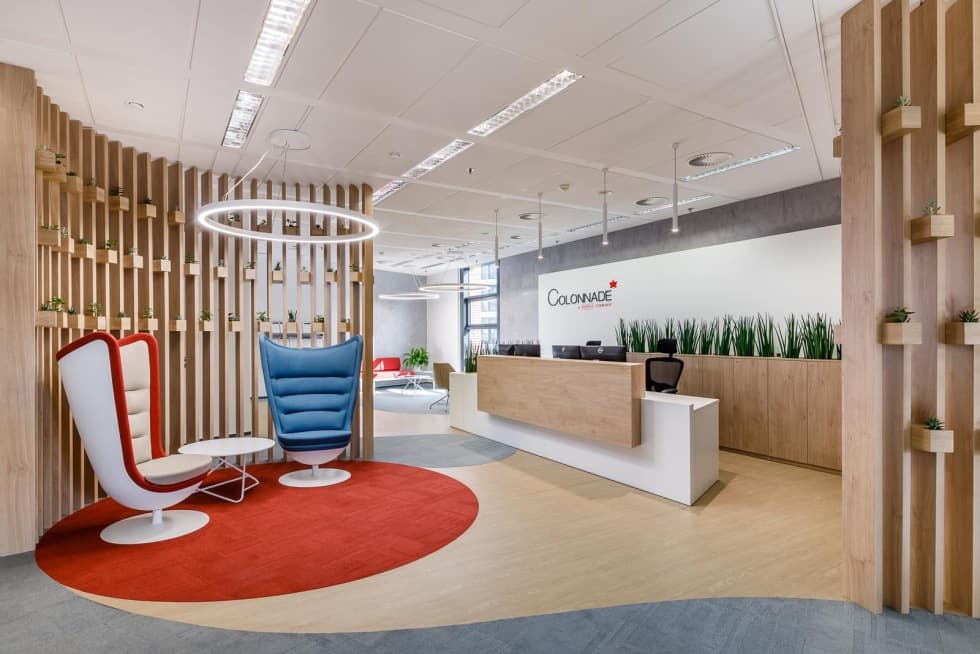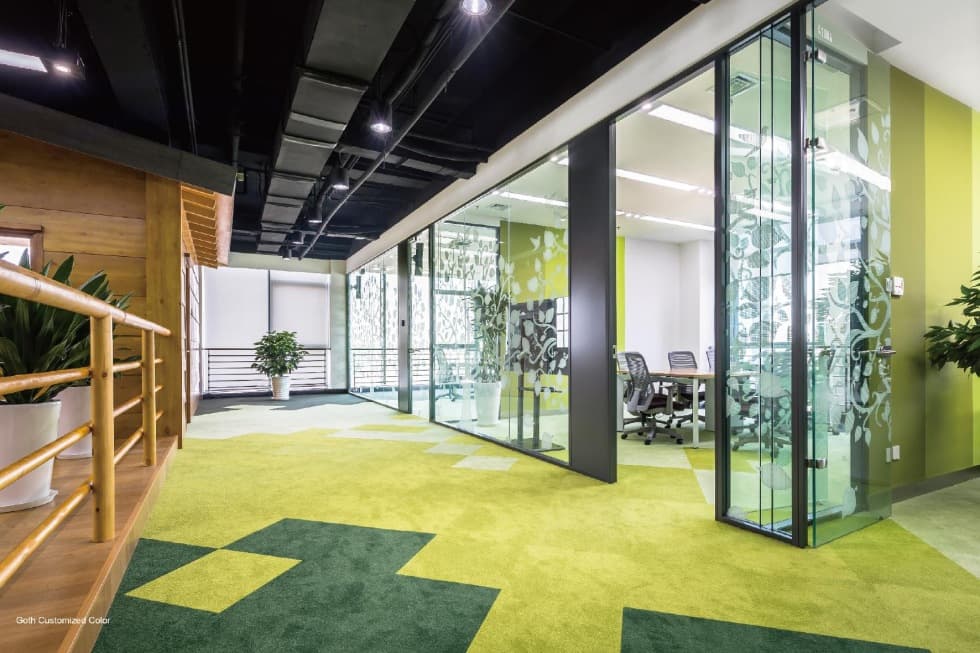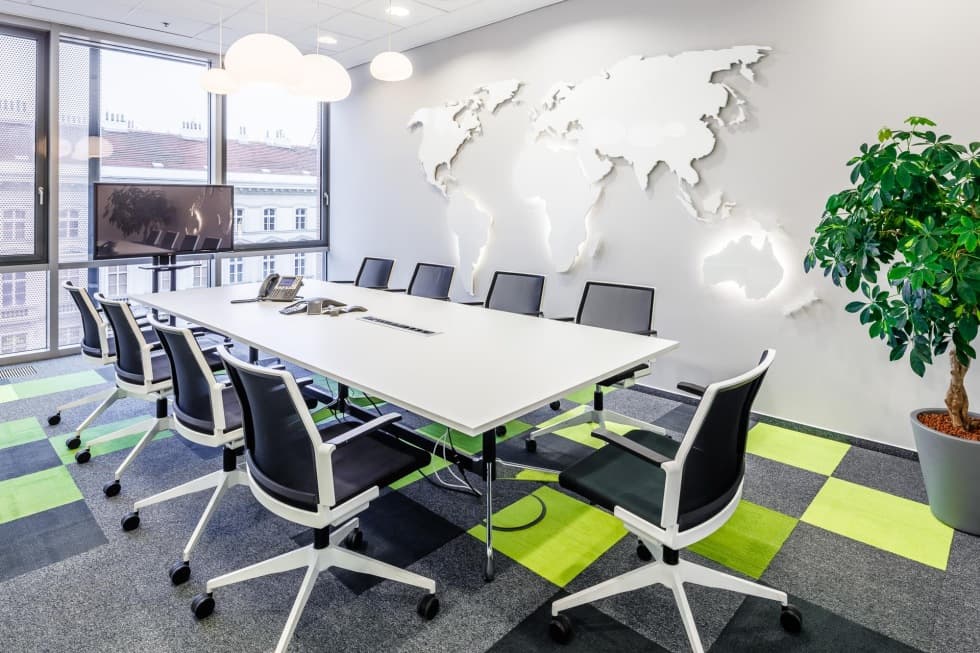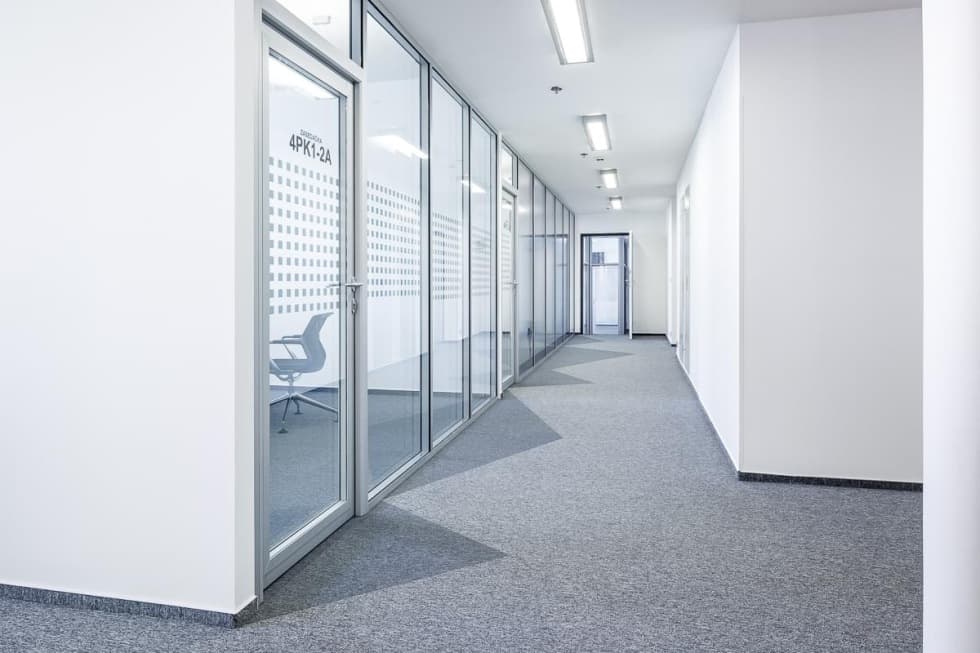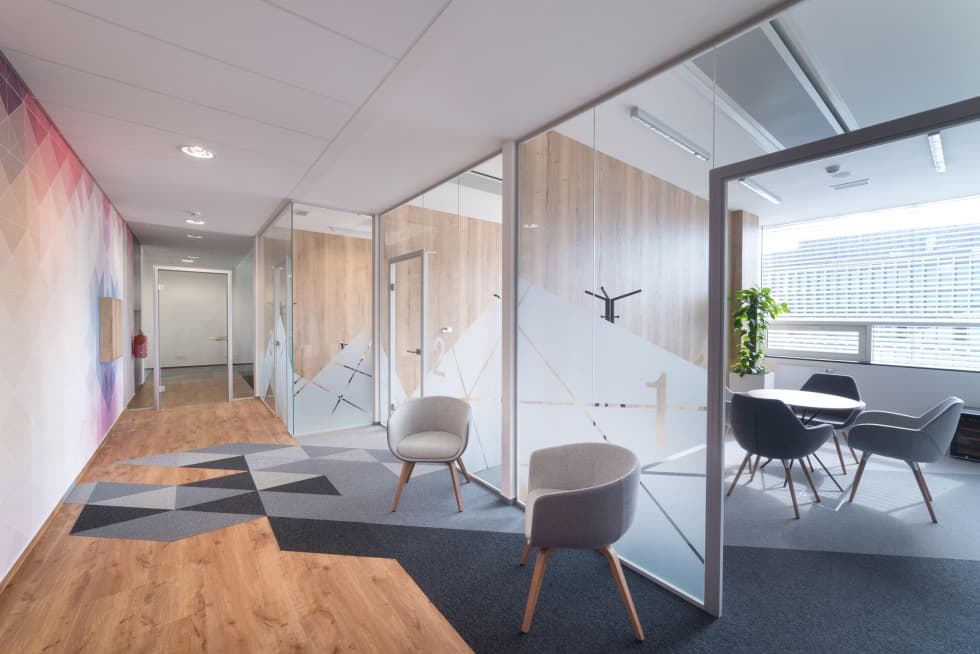 Lunch or coffee on the terrace is an ideal way to get some fresh air during the day. Say goodbye to furniture damaged by ketchup stains or a little rain. Choose from our range of outdoor furniture that can withstand anything.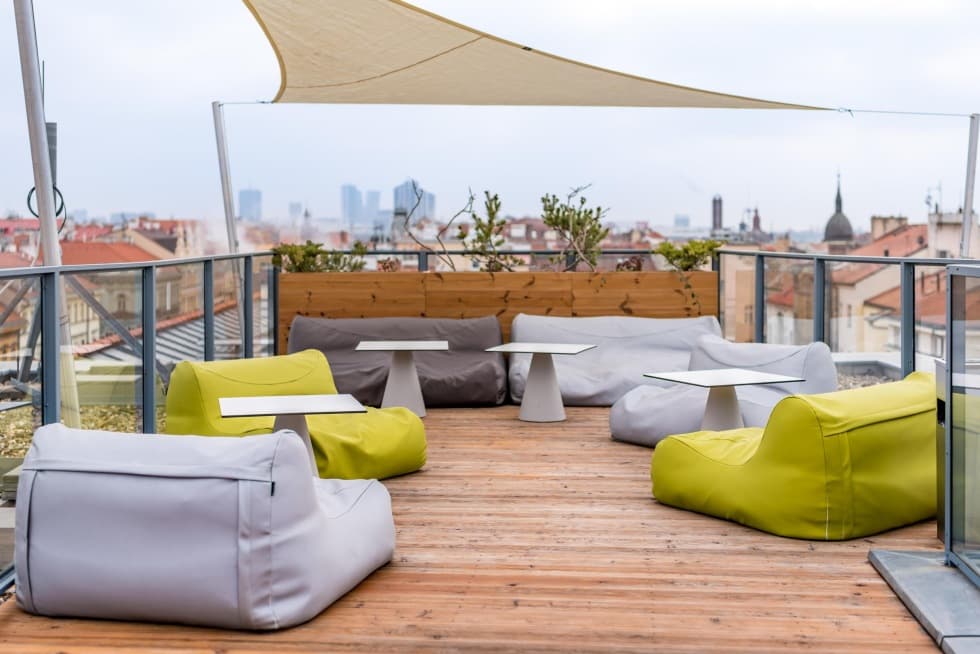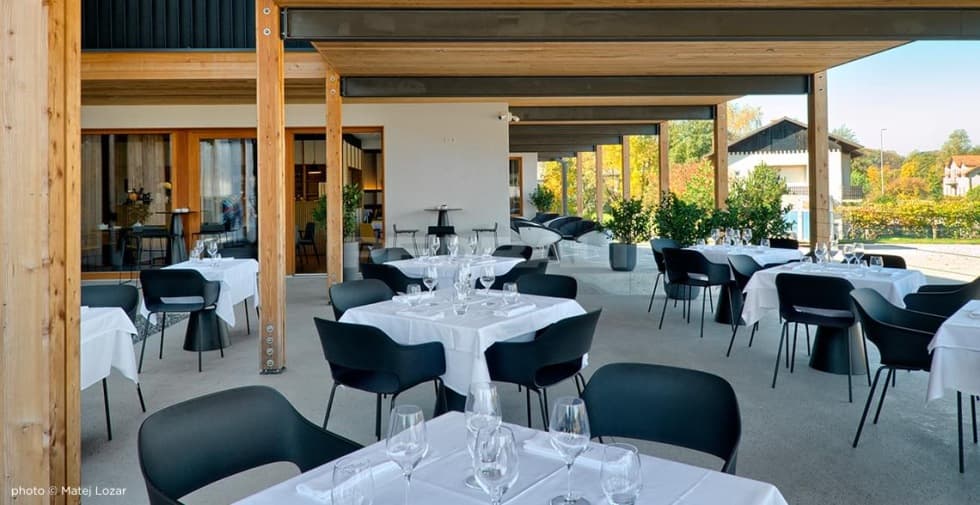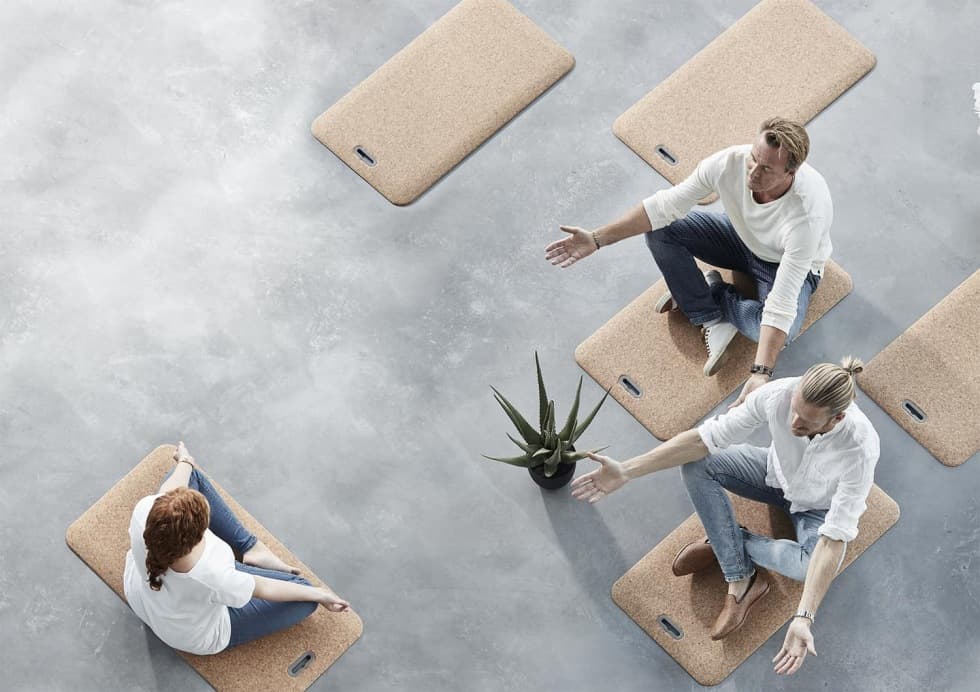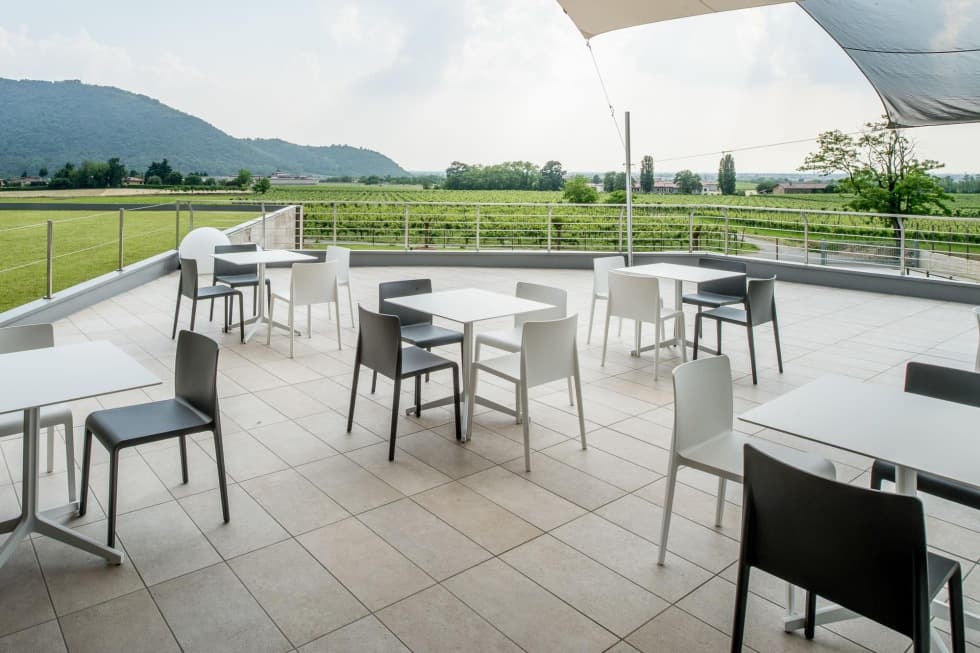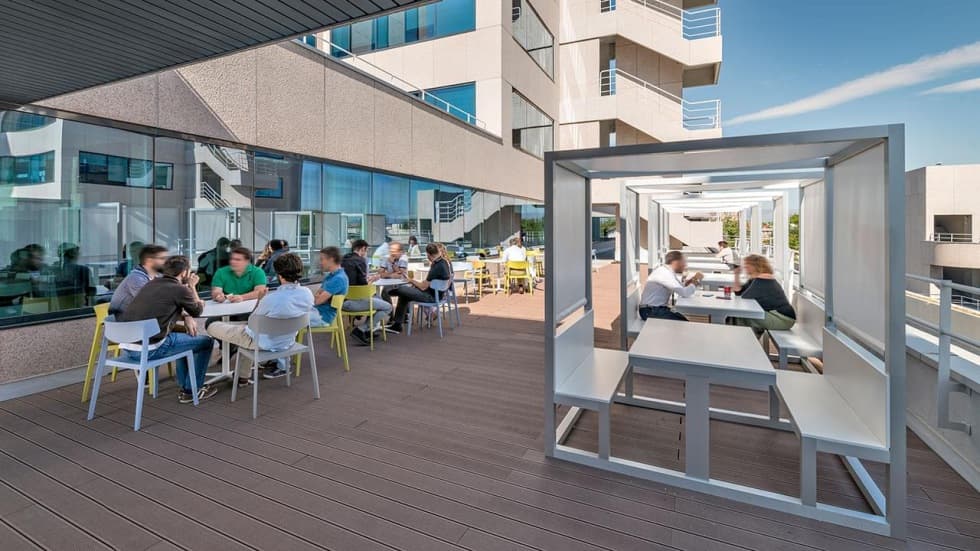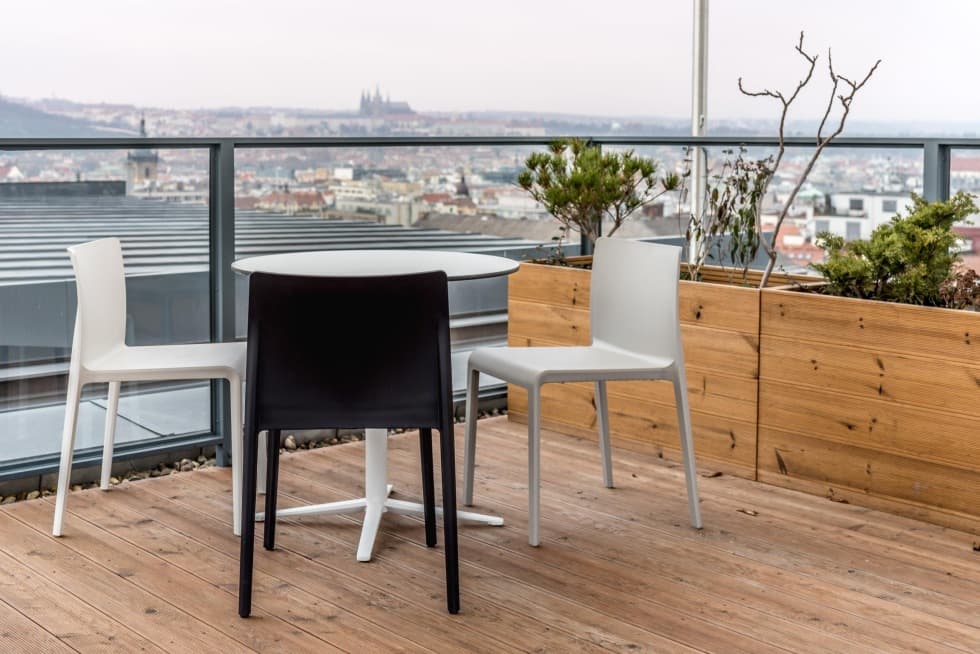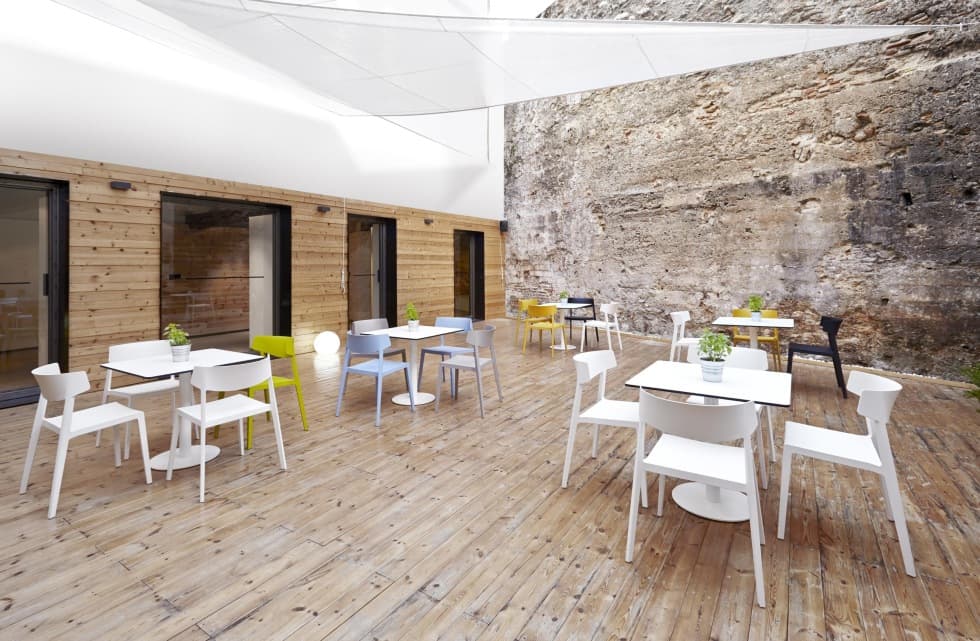 Protect yourself and others. Subtle protective glasses provide greater comfort and can be attached to tables or stand-alone and separate the space. The most common use is in busy places, such as receptions. Thanks to their use, the possibility of spreading viruses and bacteria in an enclosed space is reduced.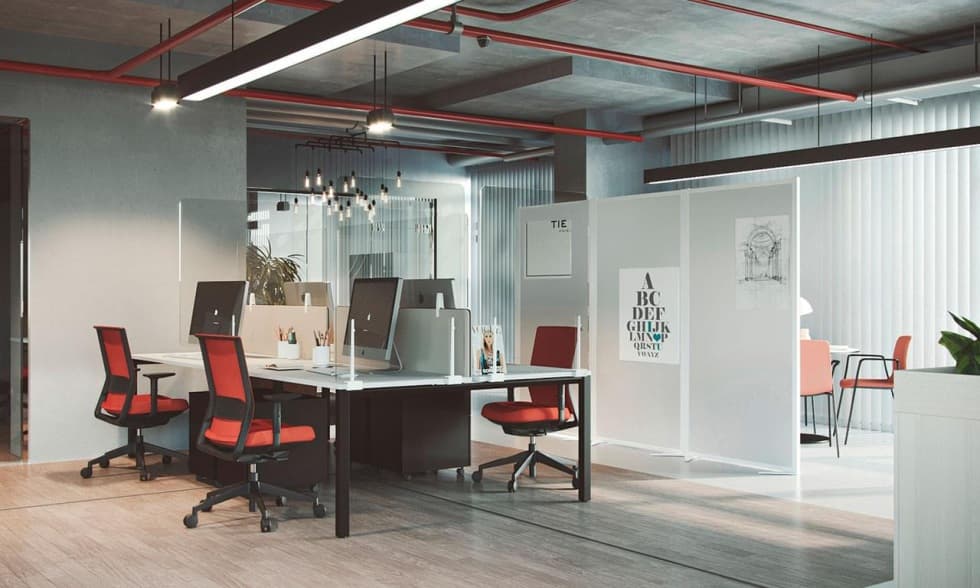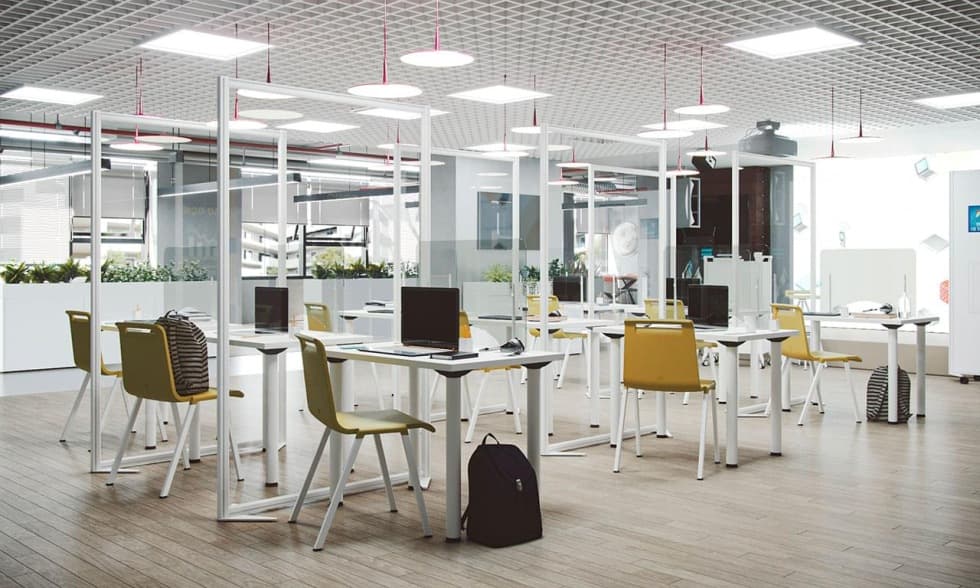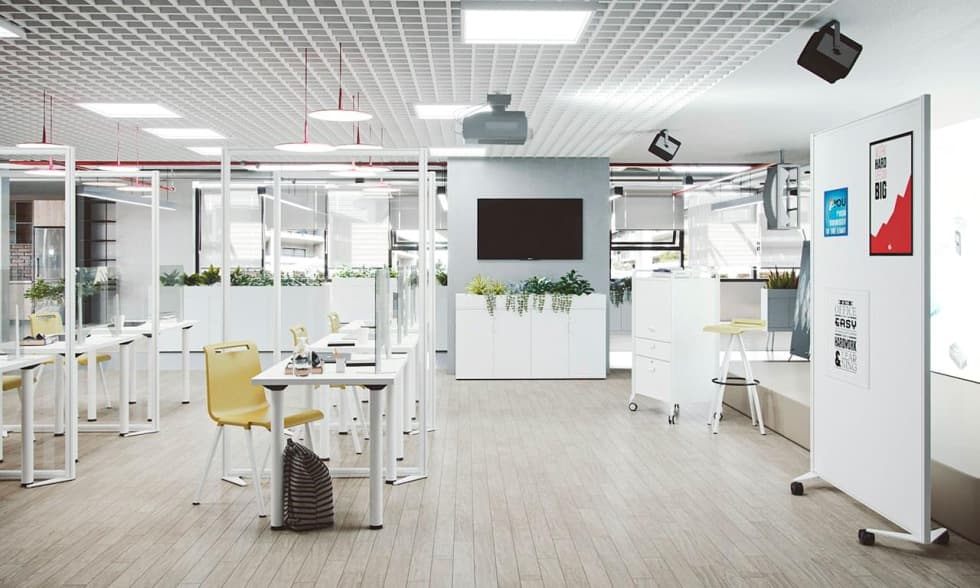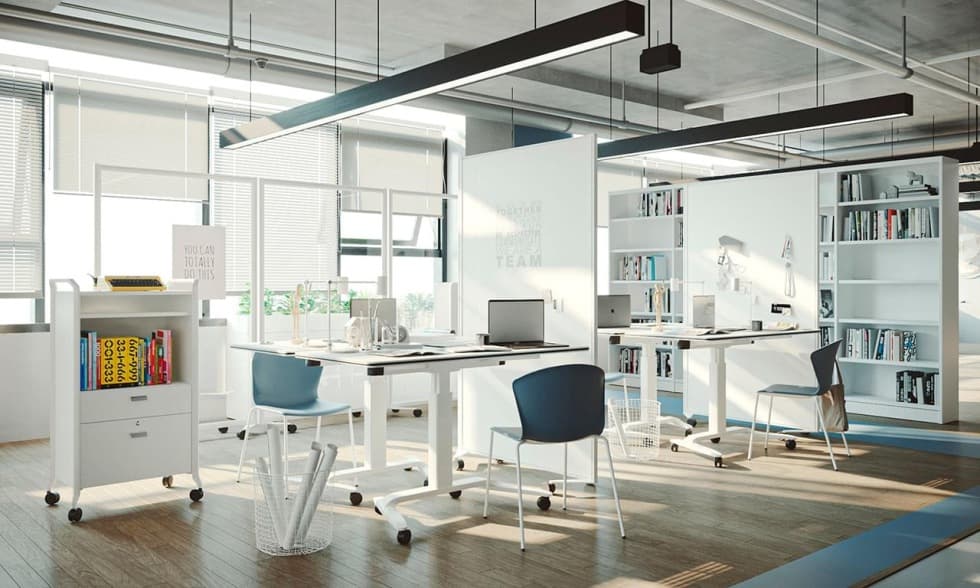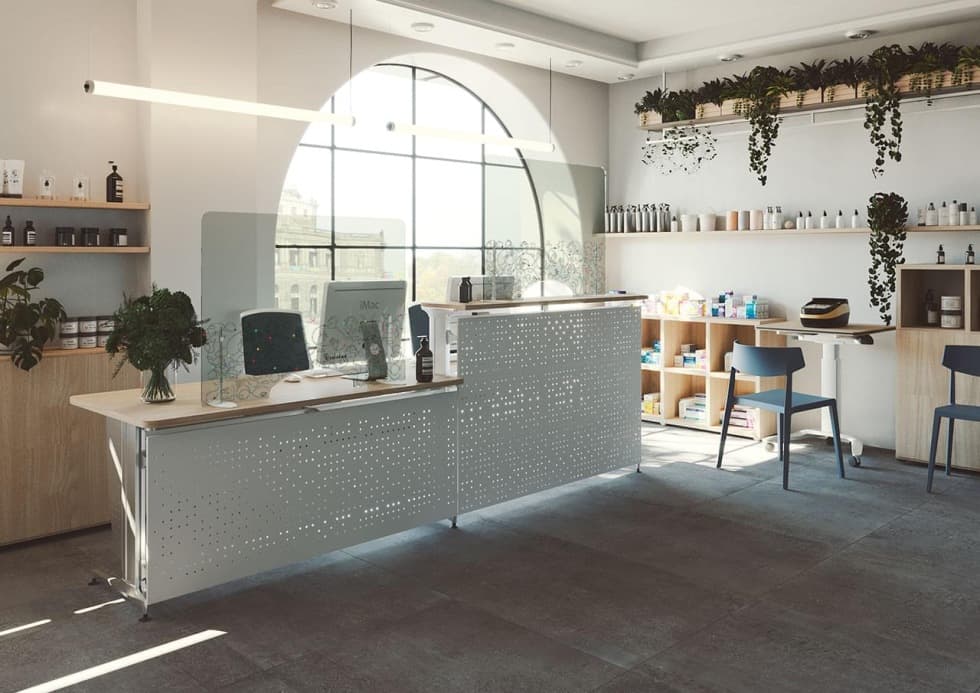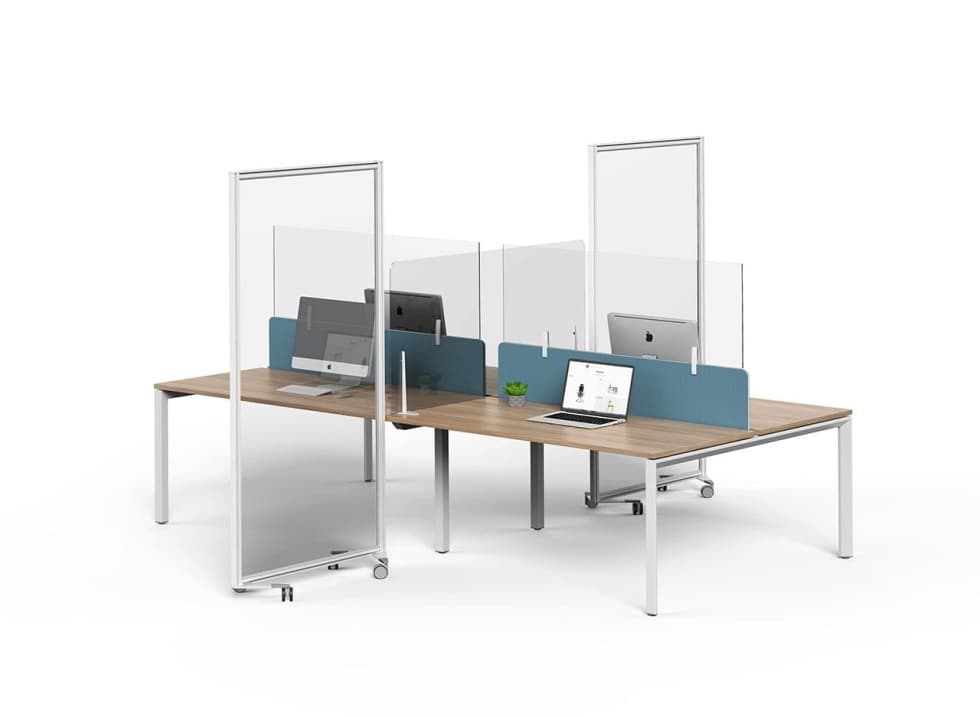 See how we used the products in our projects
Think our furniture be a good fit for your workspace?
Wanna know more about our projects? We will be more than happy to settle your offices.