A playlist that will energize the office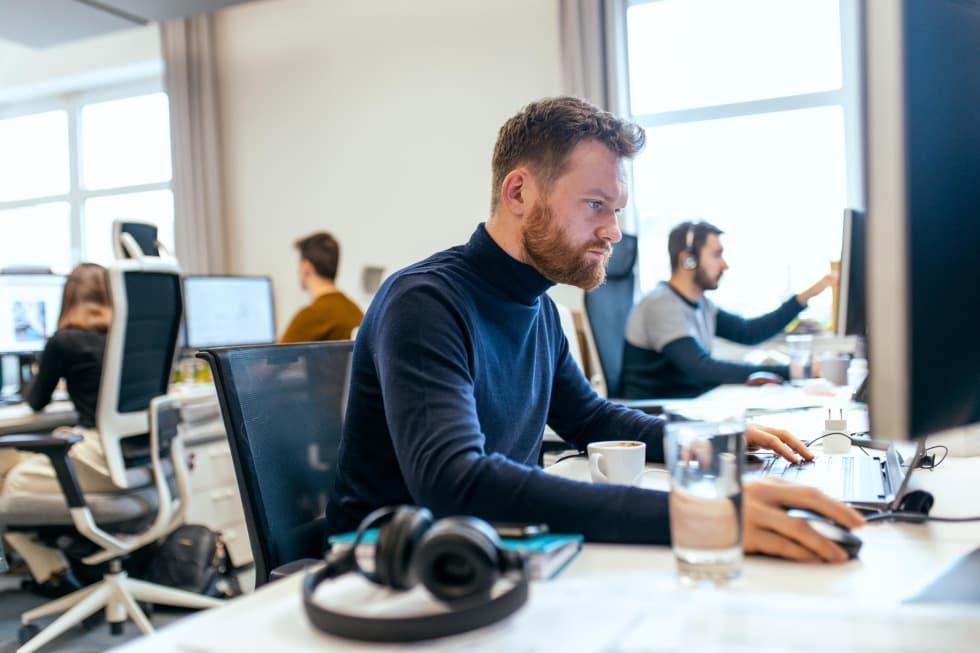 Did you know that the right music can not only improve your mood, but also boost productivity at work? That's why we've put together a playlist that will put a kick in your step and motivate you to perform better. Play these tunes and you'll immediately feel like getting to work.
Justin Timberlake - Can't Stop the Feeling!
This 2016 hit never gets old and can get even the biggest office grunts and "trolls" moving. After all, it was created for the animated movie Trolls.
Coldplay - Adventure Of A Lifetime
The right job can be the adventure of a lifetime. So put on this track by Coldplay and head out on your journey!
Tom Misch - It Runs Through Me (feat. De La Soul)
Want to get into the workflow? With lyrics like "I love the way it flows", it's almost impossible not to. Listen to it and your work will… flow.
Bruno Mars - 24K Magic
With the right musical accompaniment, even behind the keyboard, an ordinary day can turn into a magical one. And the right accompaniment is Bruno Mars!
Post Malone, Swae Lee - Sunflower
An extremely catchy, funky ballad, a love affair between pop and hip-hop. This is how music critics reacted to the song. How will your productivity respond to it?
The Weeknd - Sacrifice
Are you ready to make sacrifices to meet your work goals? The Weeknd will 100% help you with this before the weekend. Just play "Sacrifice".
Alice Merton - No Roots
Before you put down your roots in front of the computer, get a dose of energy from German-Canadian-British singer-songwriter Alice Merton.
Pharrell Williams - Happy
Probably the greatest classic when it comes to positive songs. This song has made over a billion listeners happy on YouTube alone.
Zara Larsson - Lush Life
You can live your working day as if it were your last. Complete all your tasks, meet your deadlines and head home with a clear mind. Zara will definitely motivate you to do so.
Taylor Swift - Shake It Off
Want to shake off the workday stress and get your groove on? Just play this song by Taylor Swift.
An office where music plays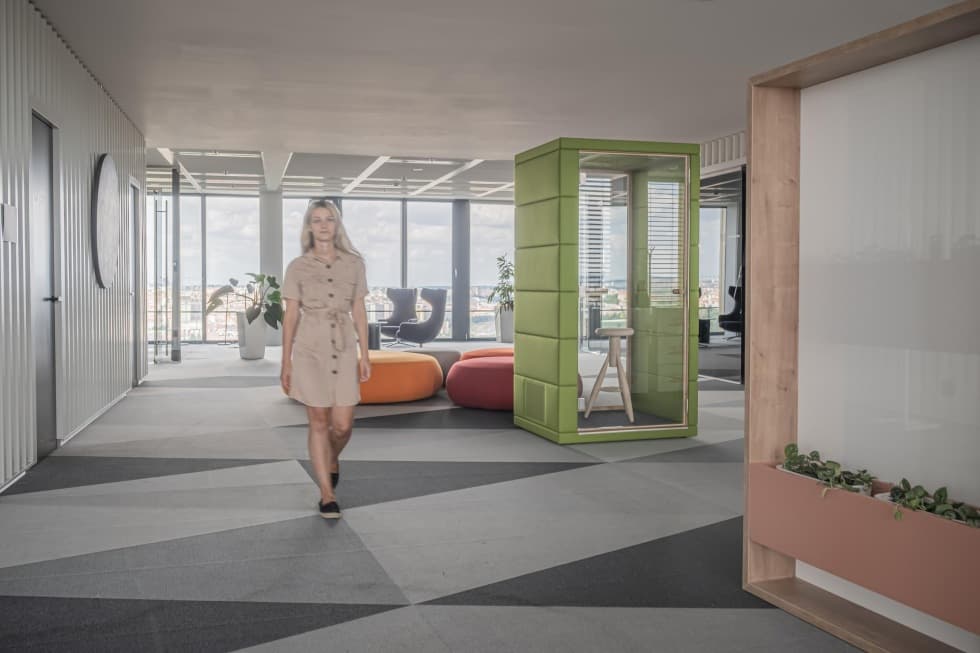 Authors of the photos: Welcome to the Jungle, Prokop Laichter
Got interested by this article? Share it.