Art in the office. Examples from CAPEXUS that prove it's worth having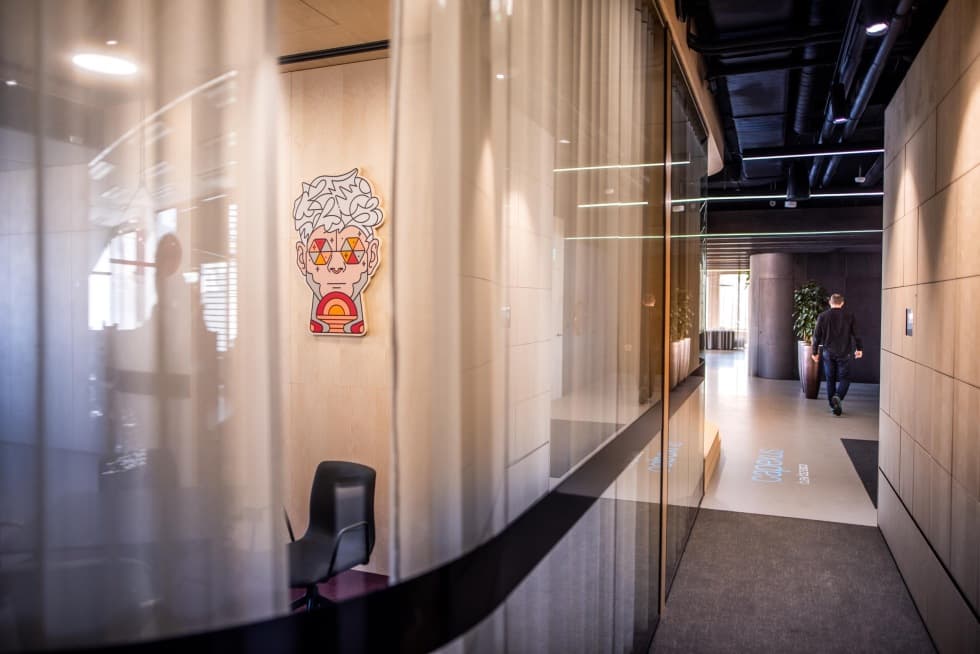 Contemporary offices are all about creating an experience. If your clients or employees leave the office with a pleasant experience and a positive mood, they will always be happy to return. Artwork is a great tool to promote your brand. In addition to being original aesthetic accessories, they are also effective "relievers" of stress and "increasers" of productivity. See how well they work in our offices and reception area.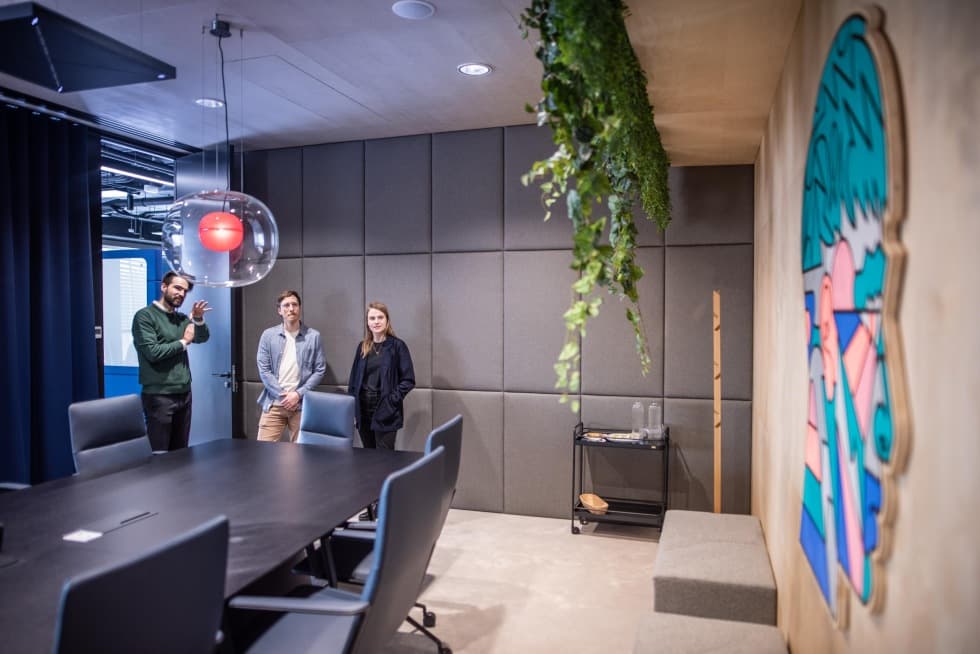 Many studies have shown that art has a positive effect
on creativity, promotes overall productivity and reduces stress levels. A recent study by Perspectus Global,
a UK-based independent research agency, found that
69 % of respondents feel better when they are surrounded by visually appealing art in the workplace. Quality artwork can promote employee loyalty to the company and overall satisfaction and productivity.
We bring you four specific examples where a work of art or design helped complete
a unique space and bring a spark of originality into it.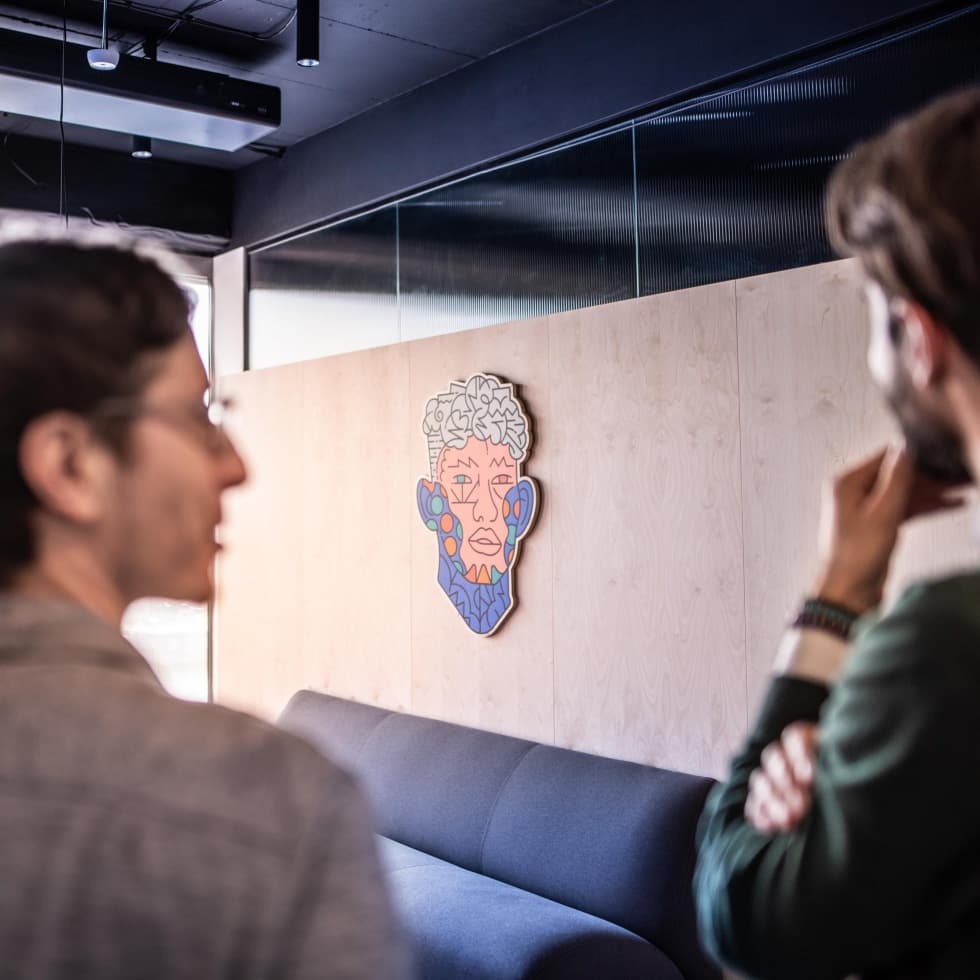 A natural focal poin
A work of art has the ability to become the centre
of attention. You can buy the work on the art market,
but an original option is to have the work made to fit
the needs of your company. One that will reflect your company values, that will convey positive
impressions to clients and employees and support
the overall atmosphere of the space.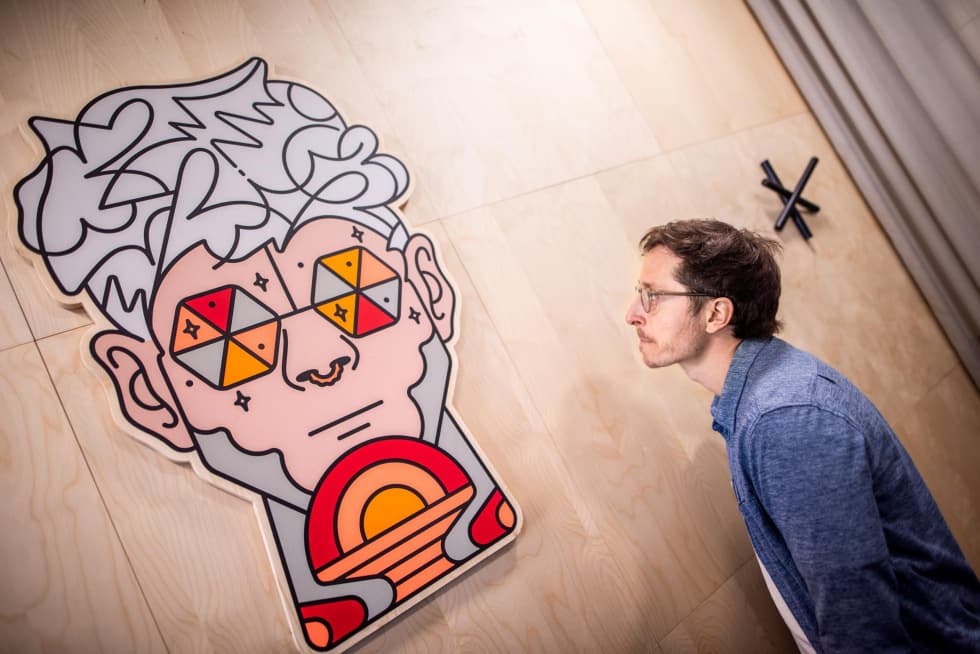 We proudly display such artworks to our customers in our CAPEXUS offices. The young artist Marek Ehrenberger tailored them to our requirements and values.
Our architects then decided exactly where
to place them.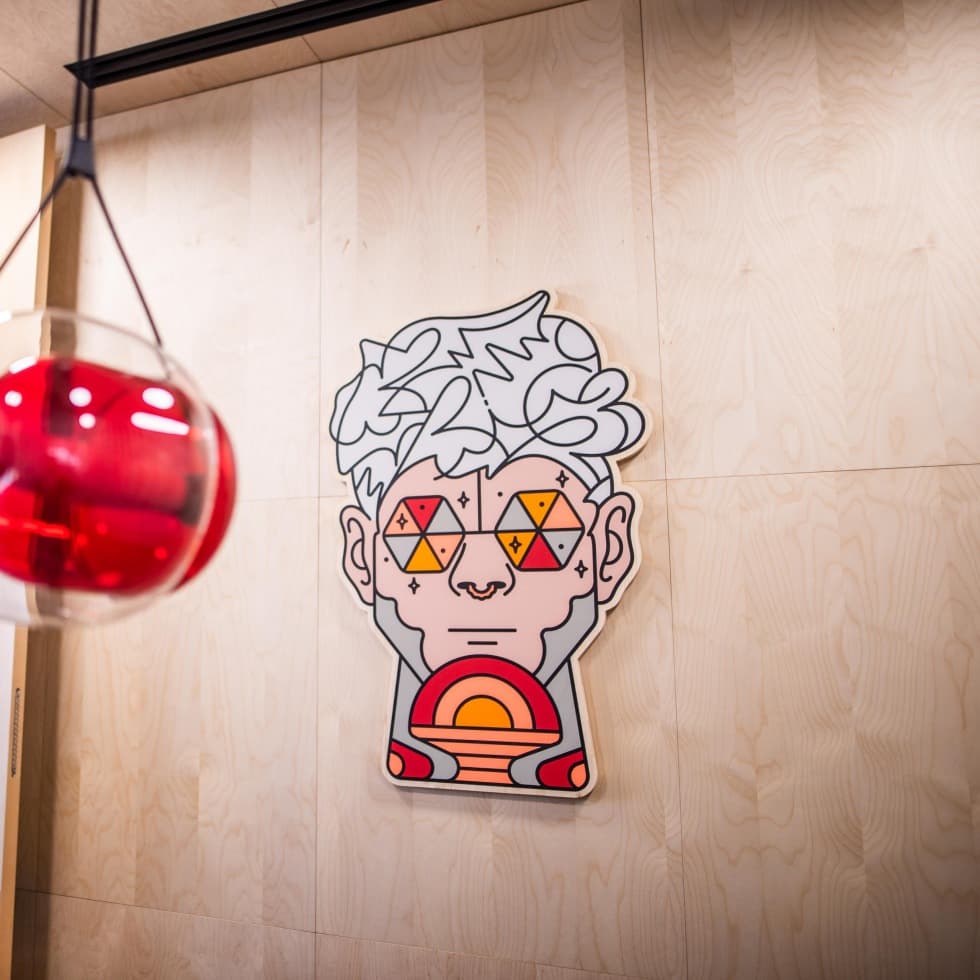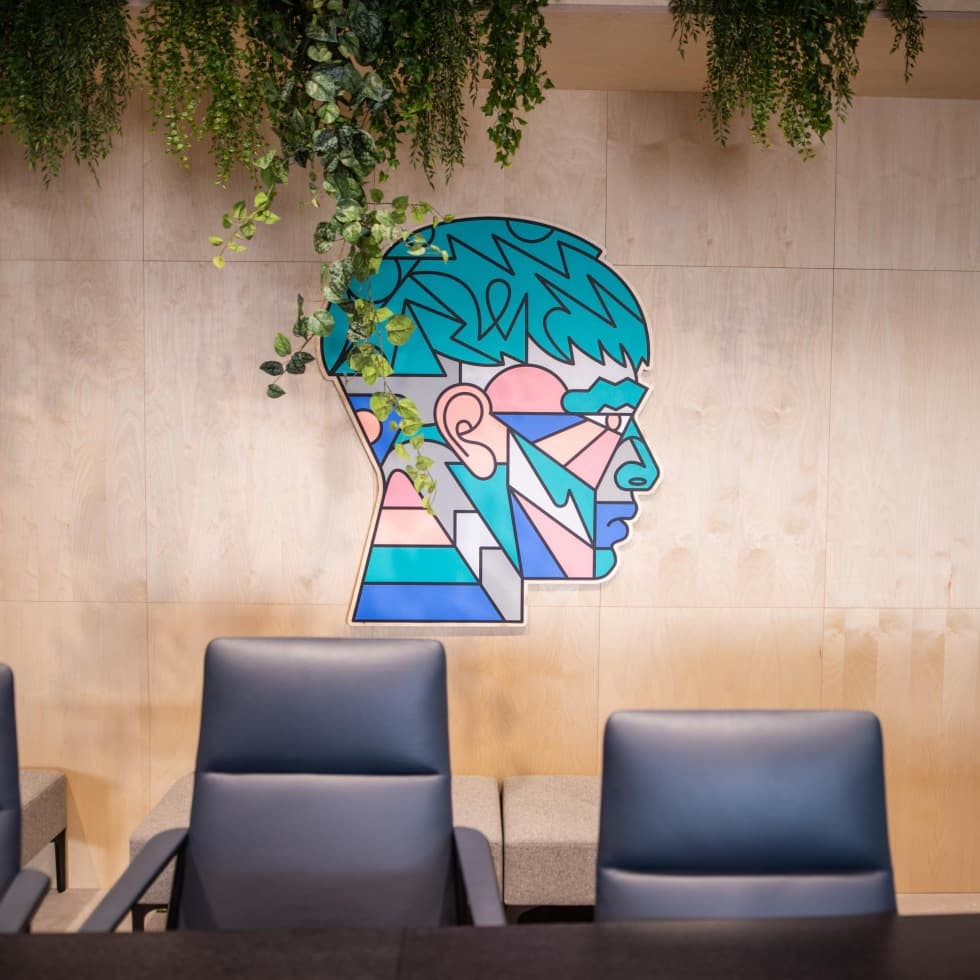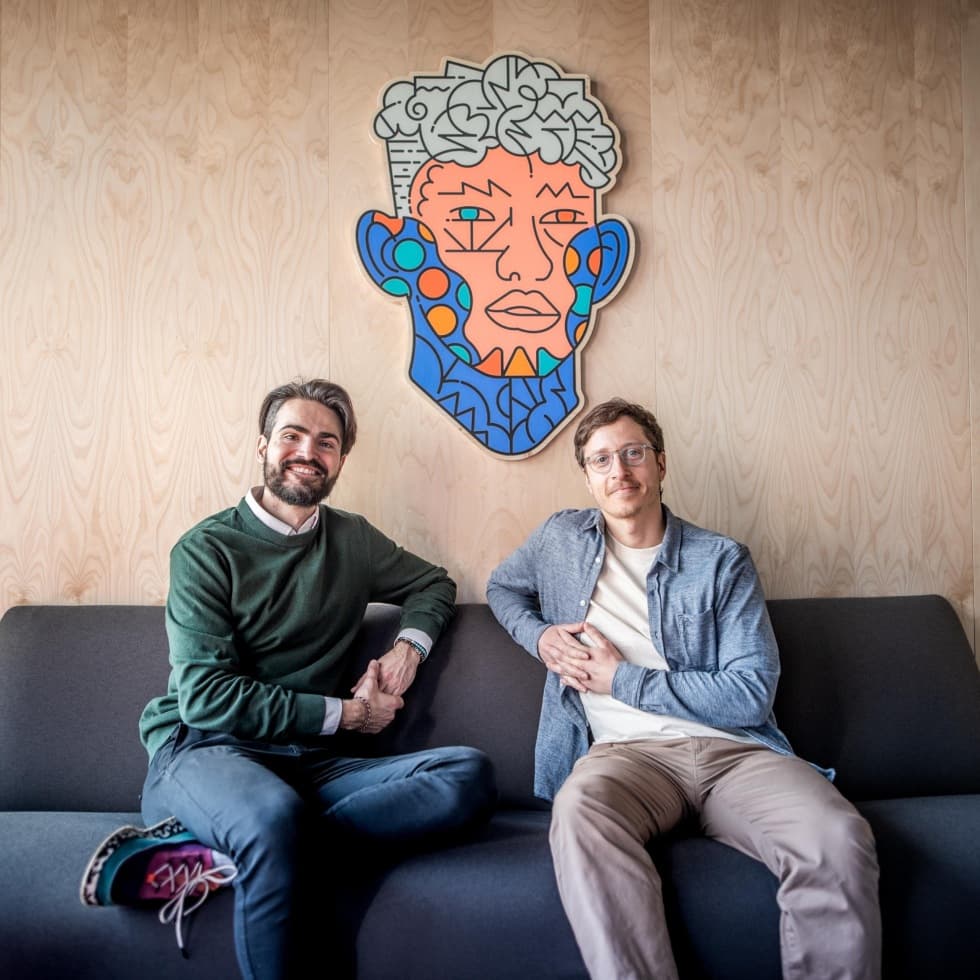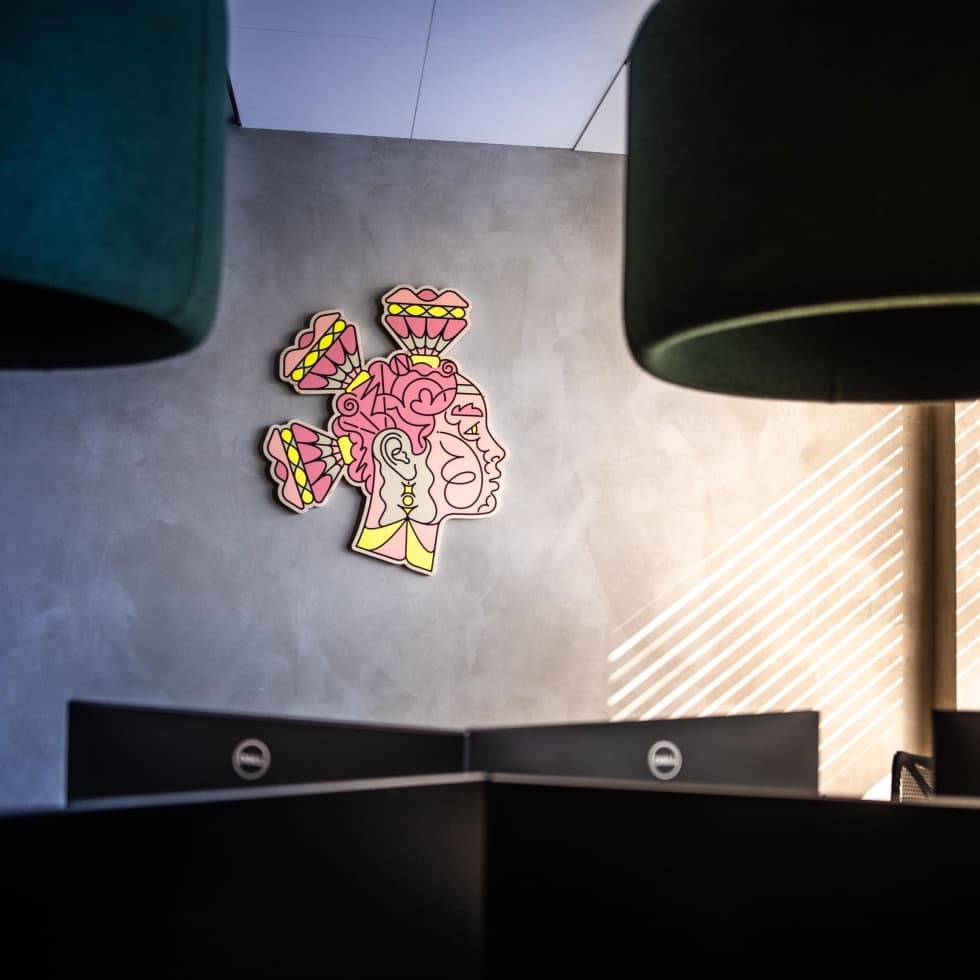 The first of the works, Sámara, depicting honesty, wisdom, security and teamwork, is placed in the meeting room where interviews take place, i.e. the first contact with potential employees.
The second piece entitled Slav decorates the most impressive client meeting room and embodies the values
of success, focus, trust
and growth.
The third CAPEXUS piece is
a painting entitled Yucca placed in the relaxation zone
of the offices, where it characteristically brings feelings of joy, fun and rest.
Last, but certainly not least, is Astra, a creative and playful work decorating the wall in the space where our architects create
for you.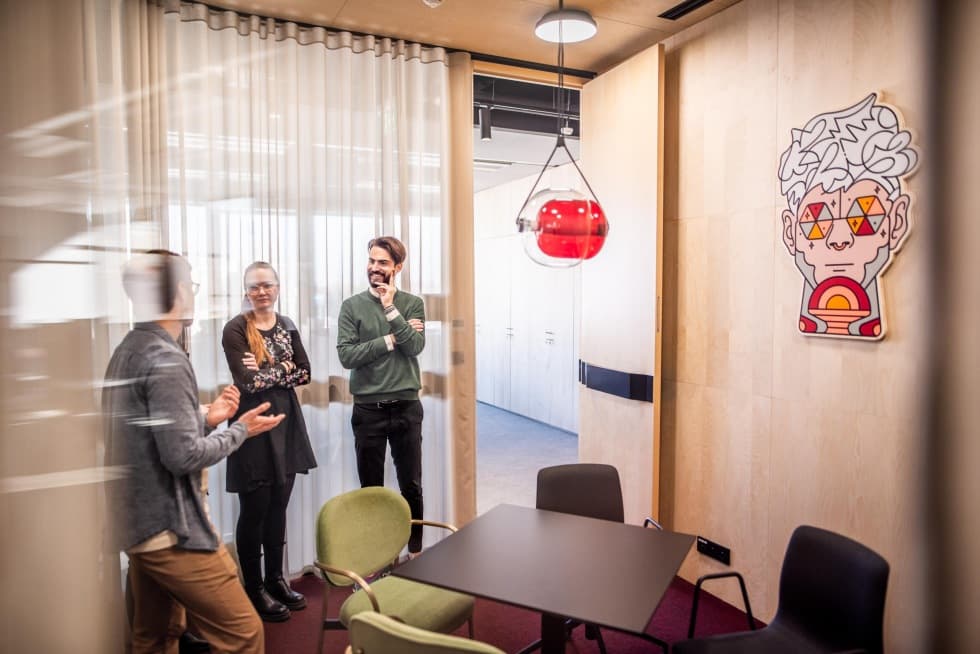 A reliable communication trigger
Works of art are more than an aesthetic embellishment
in the interior: they can also be a natural communication channel, a way to get closer to others and start
a conversation with clients and colleagues. A custom-made painting or sculpture directly from the artist is also trendy in terms of the prestige of your brand and in terms of social responsibility.
The artistic experience does not end at the CAPEXUS offices. In the lobby of the River Corner building, which houses CAPEXUS, there are other works worth noting. Our architect Tereza Chocholová placed them here in collaboration with three talented artists.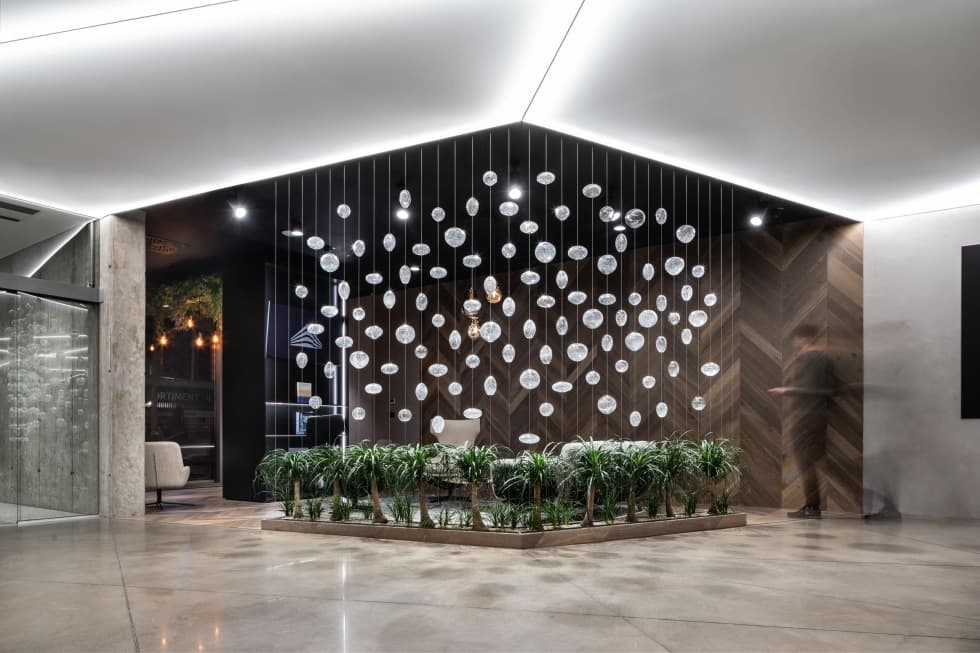 All three works refer to the location and name of the River Corner building, which originates from the proximity
of the Vltava River. Immediately upon entering the building your attention will be diverted by the unique glass wall by designer Jakub Pollág separating the lounge zone from the communication zone.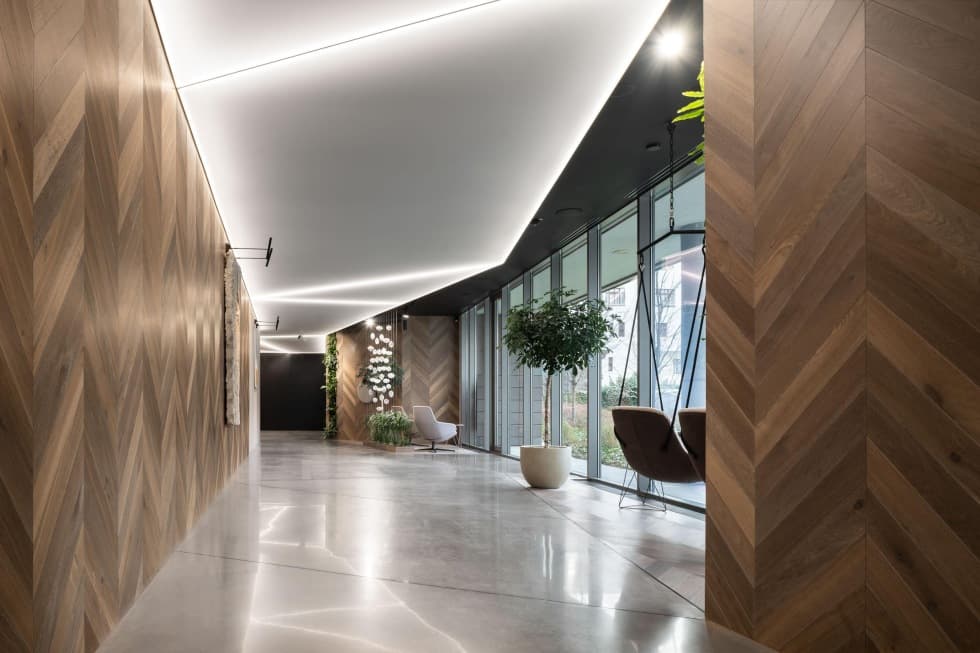 Jakub's installation is complemented by two other works of art located on a nearby wall, created by sisters Anna Krninská and Tereza Bušková Krninská. The square format of the painting by Tereza evokes a riverbank studded with small pebbles. Its gentleness and delicate colour composition is complemented by Anna's massive stone sculpture depicting a racing skiff. The theme of the sculpture once again recalls the nearby watercourse, where the Prague rowing clubs regularly train.
A work of art created specifically for your business
All works of art at the reception area and offices of CAPEXUS perfectly reflect the chosen themes and complement the space
in an original way. Talented artists who take on such a task with aplomb are not easy to find. Marek Jakúbek, the founder
of the art-sharing platform Artist's Hero, knows all about this. Thanks to his help, we got in touch with Marek Ehrenberg.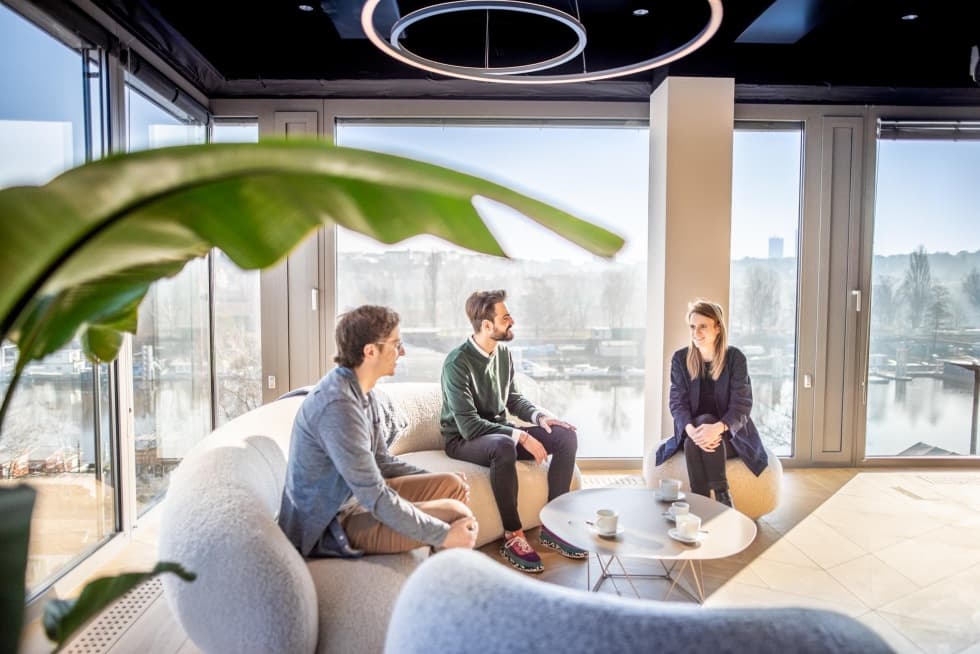 Marek Jakúbek, CEO of Artist's Hero, says: "At Artist's Hero, we believe that every artist deserves to find their 'hero'. A patron who supports them morally and financially and at the same time perceives the power of art (not only)
in the work environment. The mission of Artist's Hero is
to help young academic artists find new audiences, inspire the public with their perspective on personal
or social issues, and enable them to generate income from the rental and sale of artwork.​​​​​​​"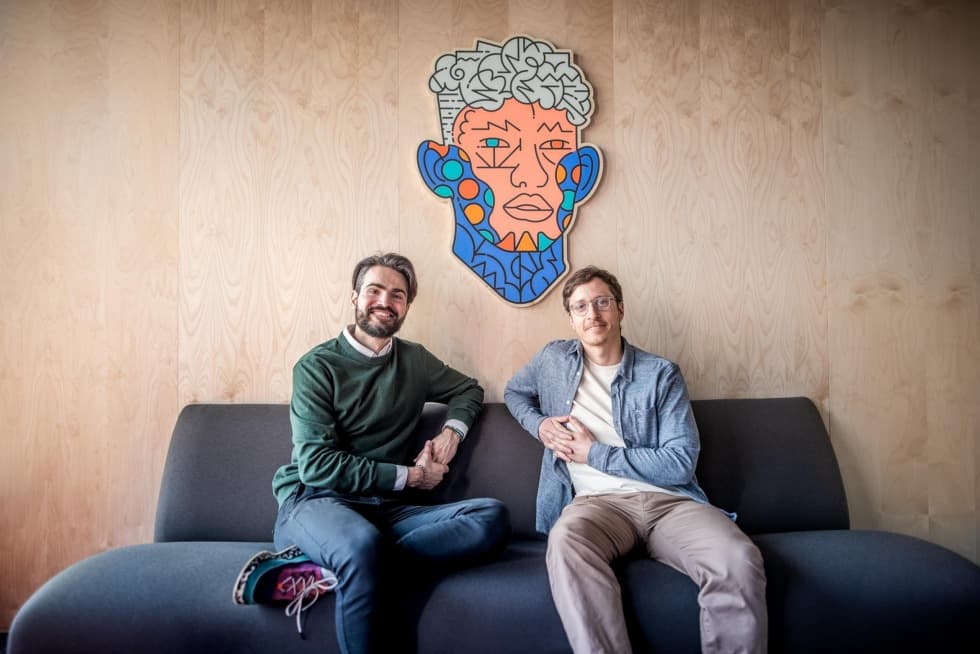 "By providing 'art as a service', Artist's Hero completes
the unique atmosphere and image of organizations
and underlines the genius loci of exceptional work environments. In addition, the regular supply of 'fresh art' into the working environment, which has been approved by the eye of an experienced art curator, creates constant new mental stimulation and impulses
to develop critical thinking and creativity,"
adds Marek Jakúbek
An attractive, original and functional interior for every office is a complex process in which the devil is in the details. For the space to bear real fruit
in the form of satisfied employees and returning clients, the architectural concept, functional layout and unique accessories must fit together.
Do not hesitate to contact us and we will help you transform your offices into a place that will excite you.
Authors of the photos: Peter Varga, Foto Studio Flusser
Got interested by this article? Share it.