Fine-tuned studios for radio Seznam.cz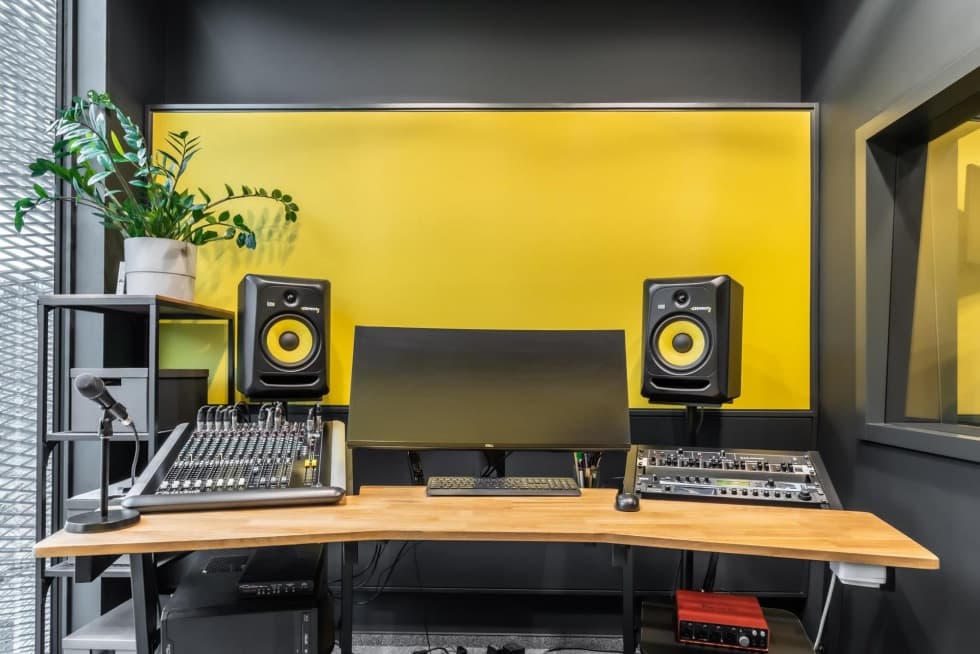 Offices may be our specialty, but we do other things too. CAPEXUS designed modern studios for the Seznam.cz radio station in Prague's Smíchov district. They had very specific requirements when it came to the acoustics and technologies needed to broadcast music news and information. Check out the unique interior.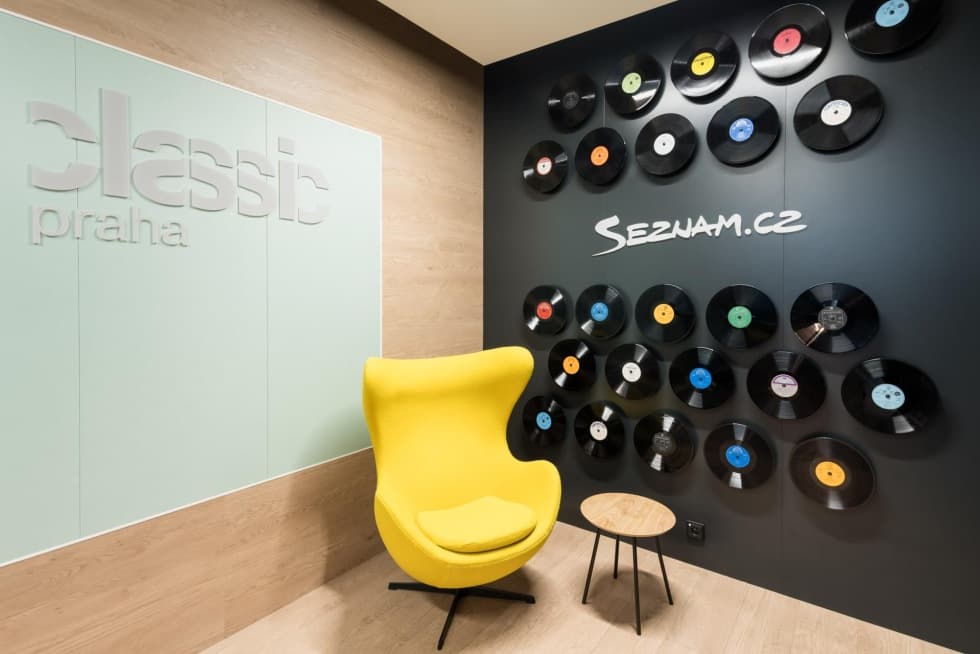 Change of frequency
The whole space underwent a major transformation and careful reconstruction, one that introduces both design and functional innovations. The original 280 sqm offices have become the home of a station that immediately reveals a love of music and radio.
The time-tested combination of black, red and white is complemented by other colour accents. These can be seen in the stylish furniture as well as decorations in the form of vinyl records on the wall. The dominant feature in the space is clearly the massive black tables that the radio hosts work at.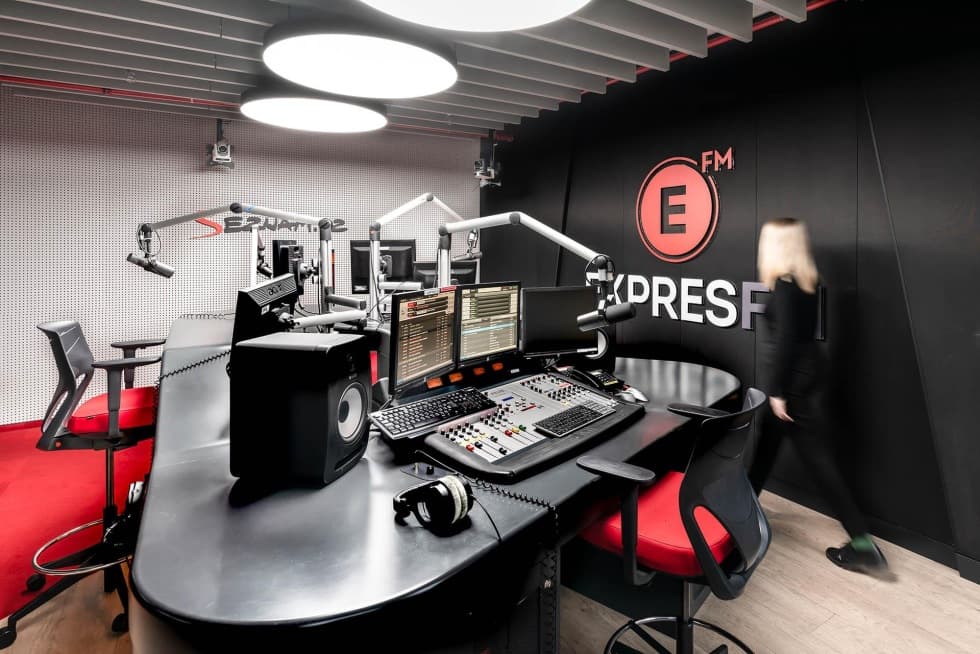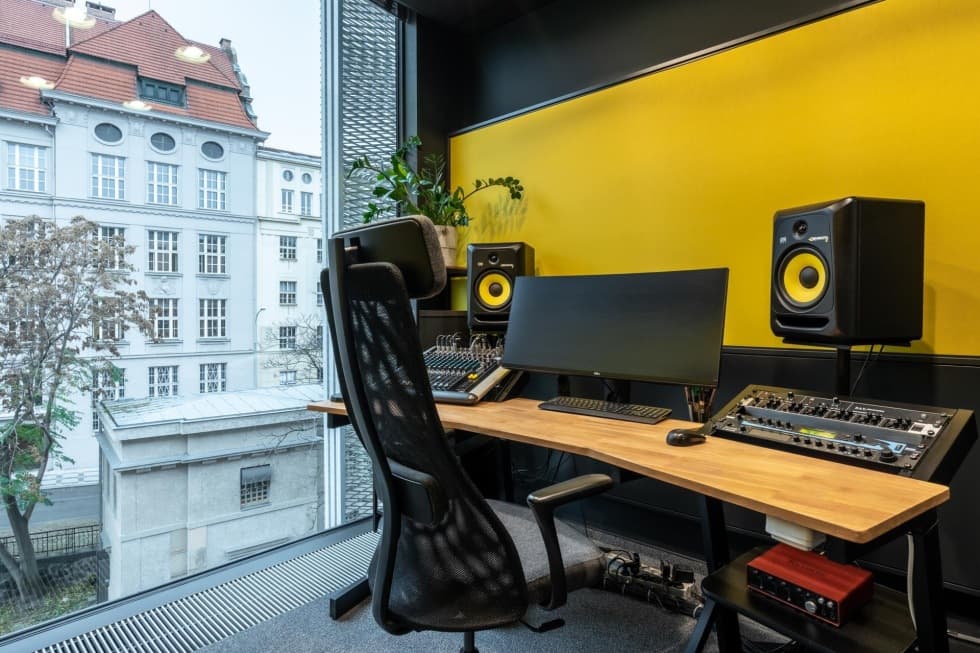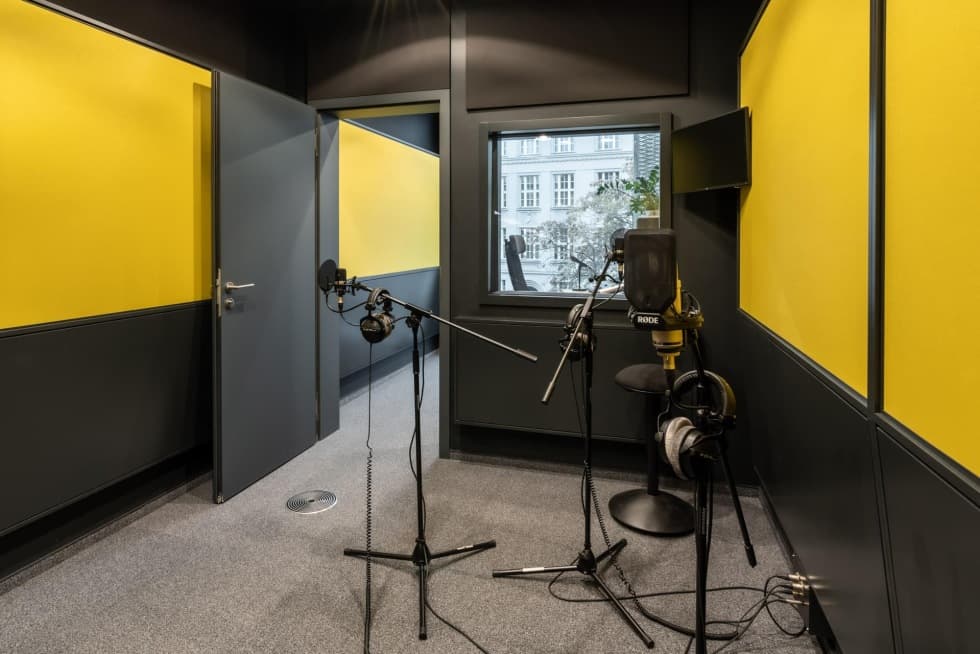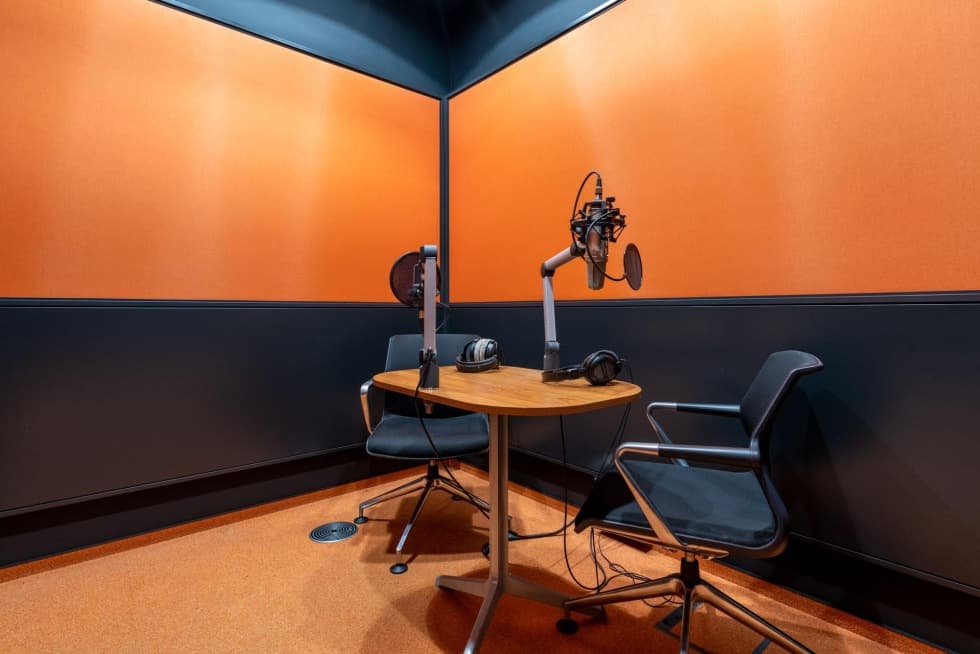 For clear sound
Although high-quality office acoustics is an extremely important element of our implementations, it's no surprise that a music studio would require something even more. All unwanted echoes and disturbances must be kept out. Likewise, there must be no outages.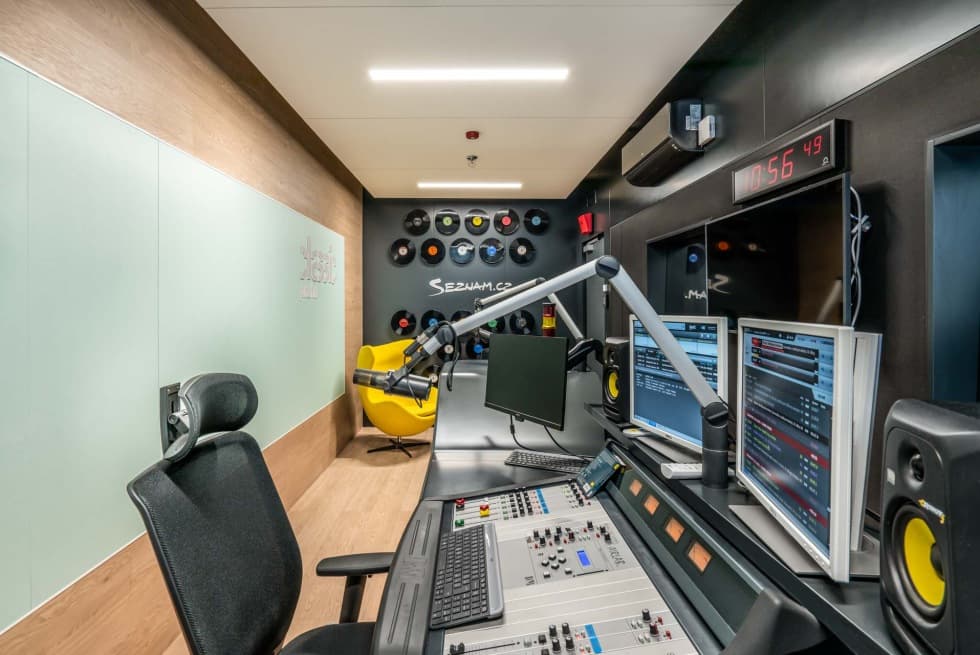 Broadcast without complications
Our solution features completely atypical partitions, acoustic panels and precisely executed electrical installation with reliable connection of all necessary technologies. Other potential sources of noise have also been eliminated. In the field of audio-visual technology and room acoustics, all the necessary steps have been taken and the result is a studio that is ready to broadcast without complications.
We are happy to implement not only a music or podcast studio for you, but also complete offices from A to Z. We help companies grow, so do not hesitate to contact us. Our professional team brings an individual approach and experience from hundreds of implementations for small and large companies.
Photos author: Kamil Grygo
Do you like it? Share it.
Want to sit in an office that looks like this?
Write to us with your requests and wishes. We will create your dream interior.