Comfort at work: 5 tips to easily optimize any office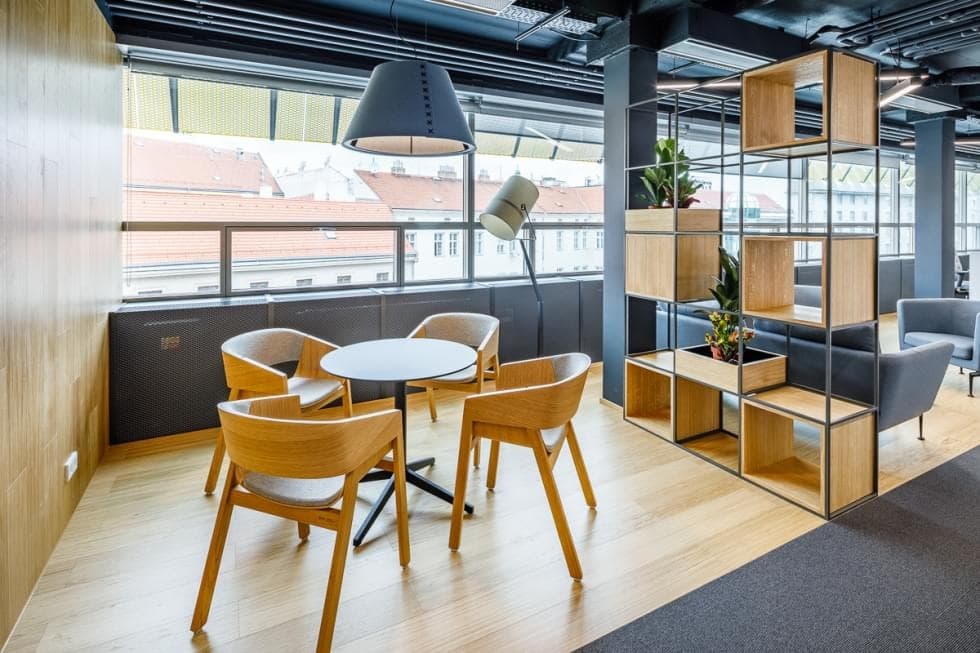 If your workspace is poorly laid out, you are almost certain to get tired out and be less productive. Fortunately, there are a few tips you can follow to easily optimize any office. When planning an office renovation or moving to new premises, you should always think about how to make full use of the potential to create a healthy and pleasant working environment. This should offer employees a place for focused work and effective meetings, as well as to rest and chat. At the same time, it is necessary to think about a prestigious appearance and safety. The result can be office space that you can really look forward to working in. Here are five tips on how to easily customize your office.
1. Natural light brightens the office and moods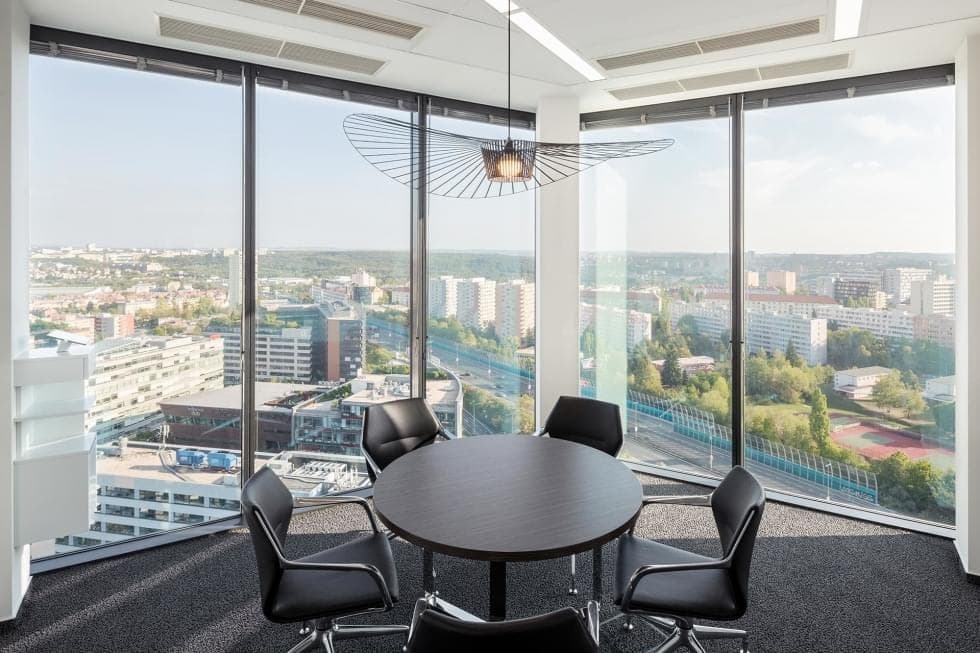 Lighting conditions
Lack of light is one of the most common problems. Every employee should have access to a source of natural light. Where the sun's rays do not reach, full-spectrum lighting can simulate sunlight. Lack of light impairs concentration, causes fatigue, and can also cause mental problems. You should adjust the light conditions to be balanced; too much light causes sore eyes and headaches. Poor lighting in the workplace is one of the causes of sick building syndrome.
When it comes to direct sunlight, shading technology from blinds to curtains to window films plays a key role. An interesting solution is blinds that work in "day and night" mode, which can very easily regulate the amount of light being transmitted. They can be controlled remotely and the battery in the roller shutter motor will last for several months.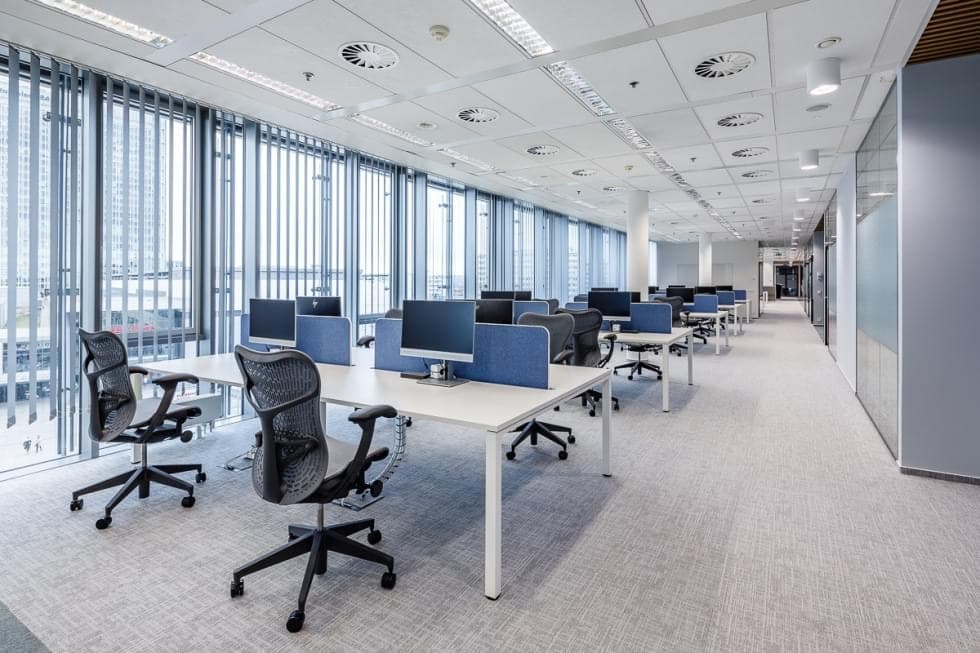 Proper lighting
What lighting to choose directly above the workplace? If you still have old ceiling lamps that flicker and take forever to turn on, consider replacing them as soon as possible with LED fluorescent lamps, which are energy efficient and better for health and the environment. Also think about backlighting in the form of a table lamp. Remove shadows and low light areas with additional light sources. In general, artificial lighting should create diffuse (scattered) radiation.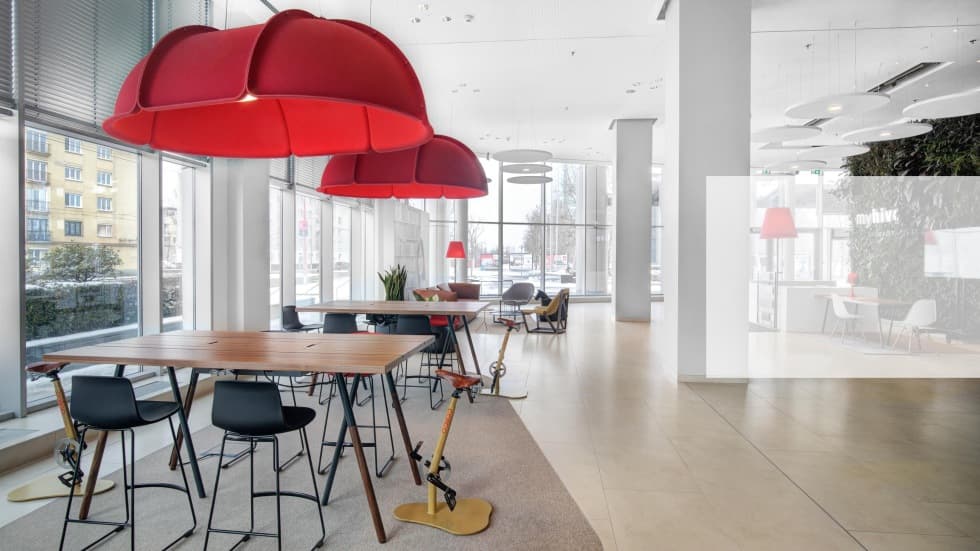 TIP: The most suitable for everyday work environments is light with a chromaticity from 4000 to 4500 K and a colour rendering index higher than 80. You will achieve the right light intensity by choosing light reflected from walls and other objects. Hygienic requirements for workplace lighting are regulated by Section 45 of Government Regulation. 361/2007 Coll., which lays down the conditions for occupational health.
2. People need a place to relax, eat and meet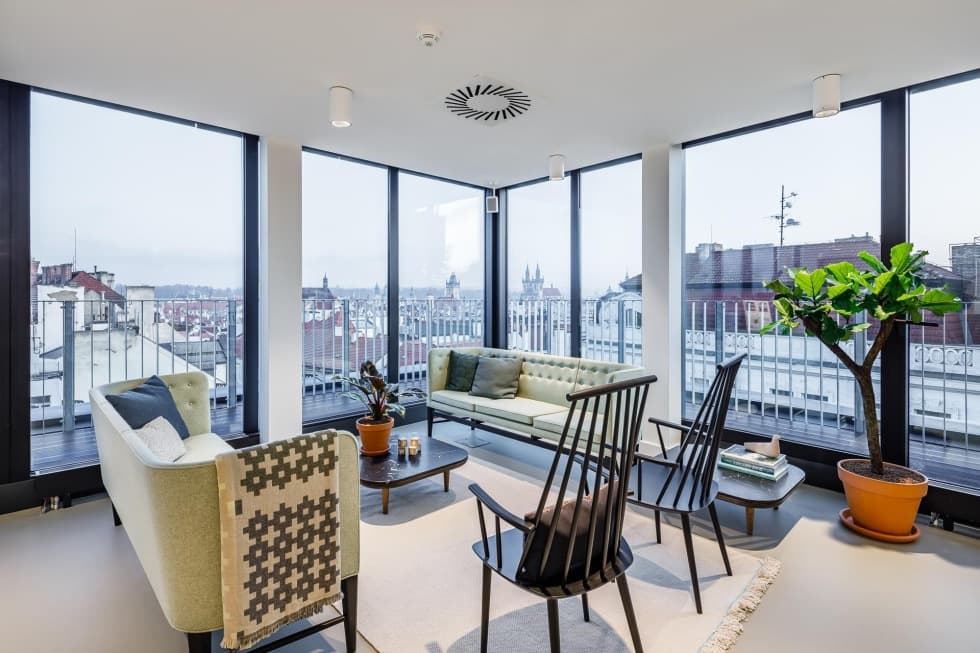 Relaxation zone
Every office should have a corner without computers, desks or anything else that resembles work. Find out what people expect from this small oasis of peace: this is the only way to determine whether a relaxation room with couches and tables or, for example, a play area will best suit your employees. Especially in larger companies, contact between employees can disappear very quickly, especially if they are spread over several floors. The opportunity to relax is also important from the point of view of effective communication and building
a corporate culture.
A great solution is creating a community space whose heart is a well-equipped kitchen. People like to converse over a cup of good coffee, so a kitchen with a professional coffee machine can quickly become one of the most popular benefits. The kitchen can freely lead into the chill-out zone, where employees will find comfortable seating and peace, even outside working hours.
3. Don't forget to divide the space
Modern solutions
It's not always necessary to enclose meetings in conference rooms. An interesting trend is open boxes for two to four people reminiscent of a train compartment. These can be incorporated into the office even without major construction modifications. The workplaces can be separated from the corridor by glass partitions that let in light. In addition, stickers reflecting the corporate identity or helping with navigation can be placed on the partitions.
Sliding curtains and screens are also good ways to divide the space only when needed, similar to, for example Inventi. By implementing these tips, you will create not only functional spaces, but also a significantly better visual impression.
Use of plants
People prefer to return to a beautiful office. But this doesn't mean that workspaces should have some kind of decorations on the walls at all costs. There is no harm in taking a minimalist approach to decorating the office. Plants, which provide oxygen and, in some cases, improve acoustic comfort, are a great way to add beauty to a space.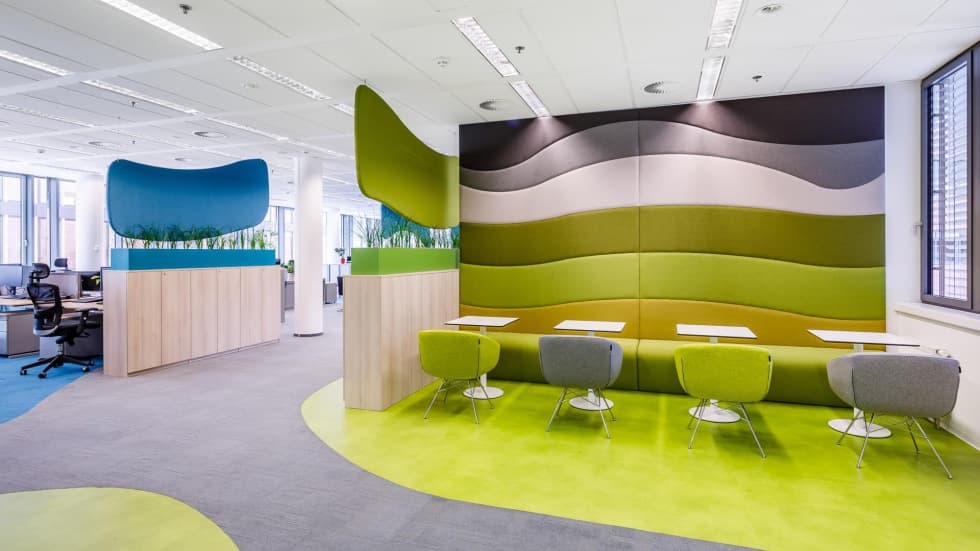 Noise reduction
Speaking of acoustic properties and visual appearance, we'd be remiss not to mention acoustic wall panels. These panels help eliminate unwanted echoes and shorten reverberation time. At the same time, they can look extremely attractive, you can choose both their shape and colour combinations. Free-hanging acoustic elements also look stylish.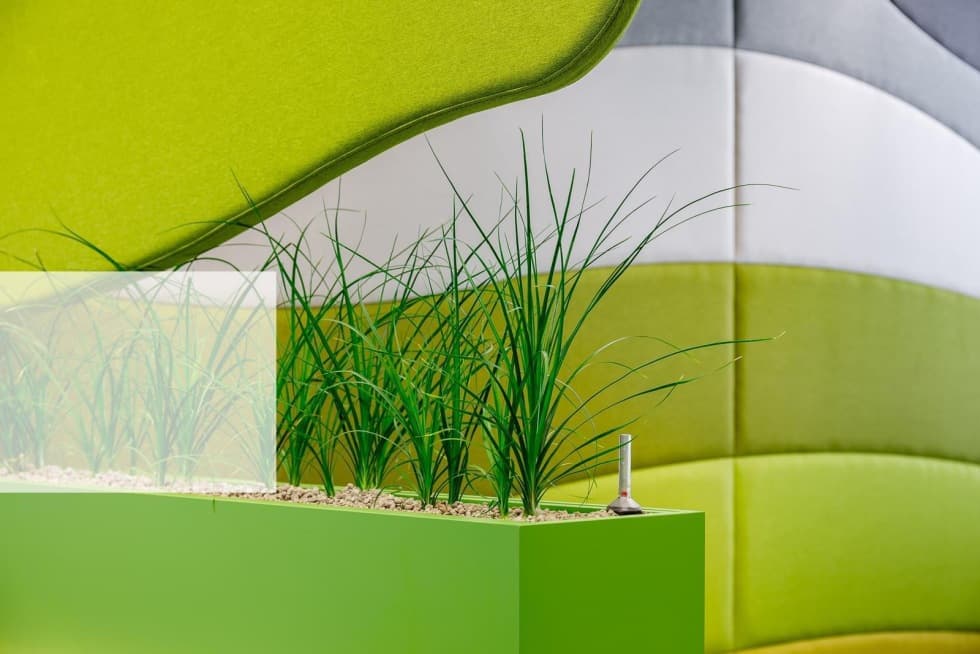 TIP: An easy-to-care-for office plant is the dracaena deremensis with striped leaves. Another classic is the ficus or date palm, which helps absorb room emissions. Read our other tips about how to incorporate plants into the interior.
5. Listen to others and accept their input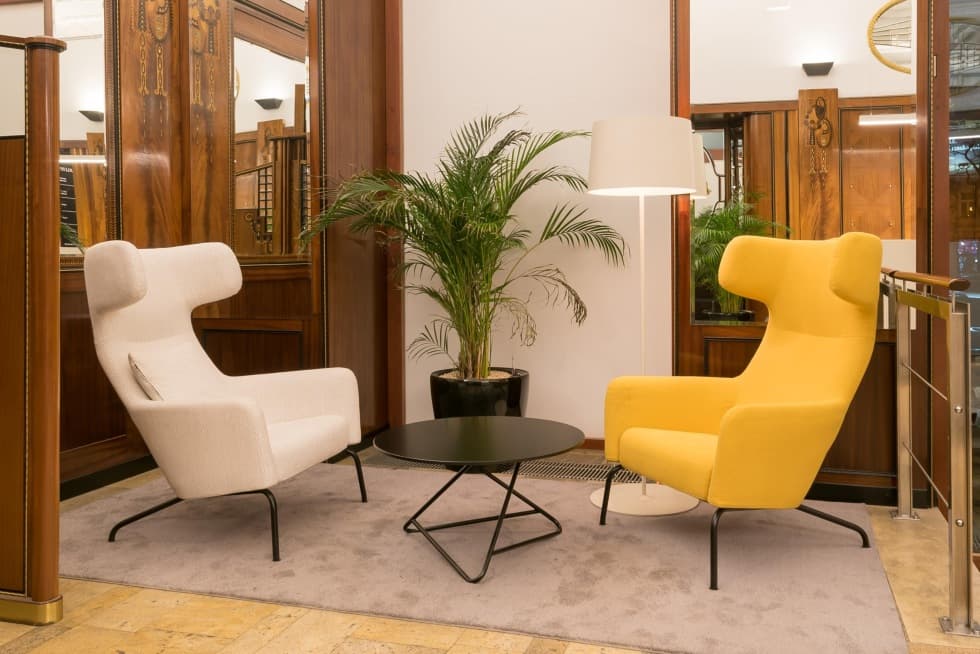 In summary
Even with an increasing number of people in the company, the office premises should remain sufficiently airy, functional and comfortable. All the better if there are places where staff can take a short respite from work. Communication, quality assignment and flawless implementation are necessary if each job is to reflect the needs of individual employees. Far from being an afterthought, office optimization should be carefully planned. Do not hesitate to contact experts who have extensive experience and who will consult with you about the best ways to modify your space.
Got interested by this article? Share it.