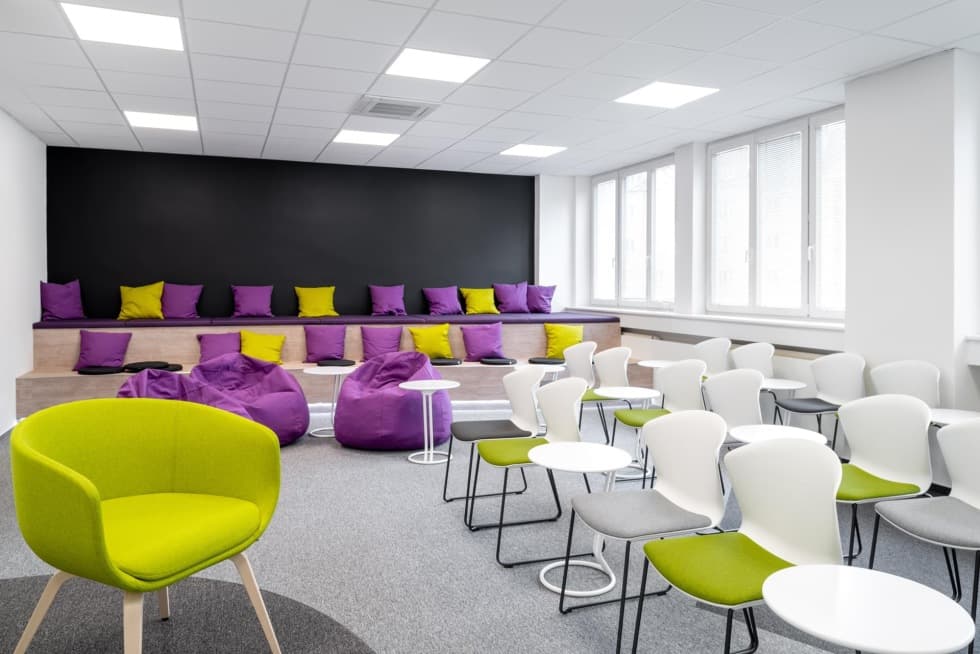 The technology company Inventi organizes many educational events and workshops and therefore wanted to create a new centrepiece in its premises in the form of a combined multifunctional lecture hall and meeting room. The client emphasized flexibility and variability – the premises must be capable of being adapted to different functions and different numbers of people in the course of the day and week. Inventi also wanted to feature its corporate colours – green and purple – so that the whole space has a unified appearance for visitors and employees alike. In addition to the meeting room, CAPEXUS designed and built a relaxation zone and training room.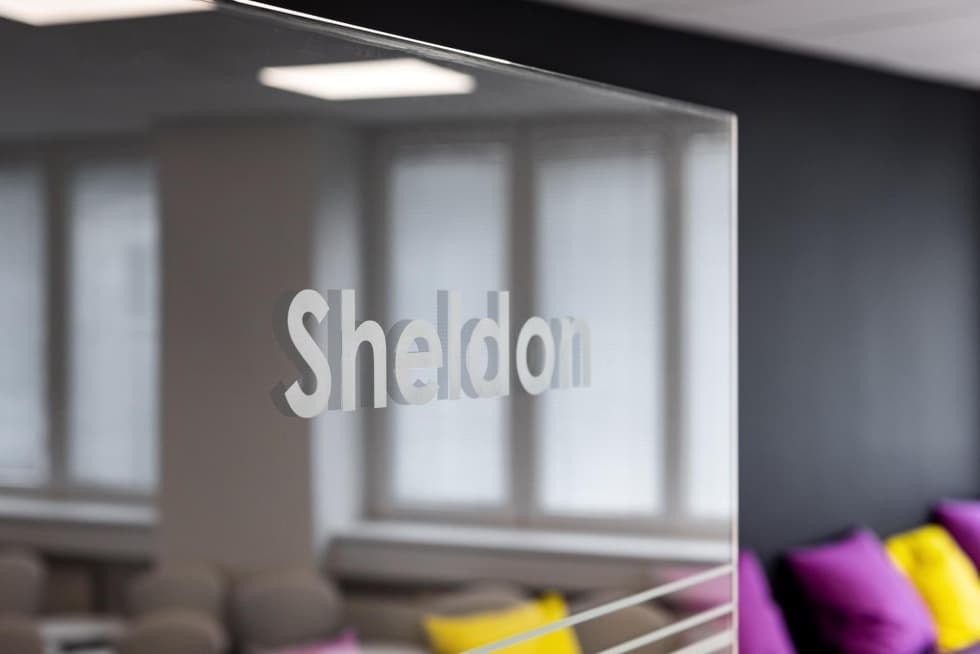 A new look for Sheldon
The meeting room was already named after one of the main characters from The Big Bang Theory, but it was necessary to enlarge the space and give it a new appearance. Contrast is provided to the room by a black wall which can be written and drawn on depending on the purpose of the meeting.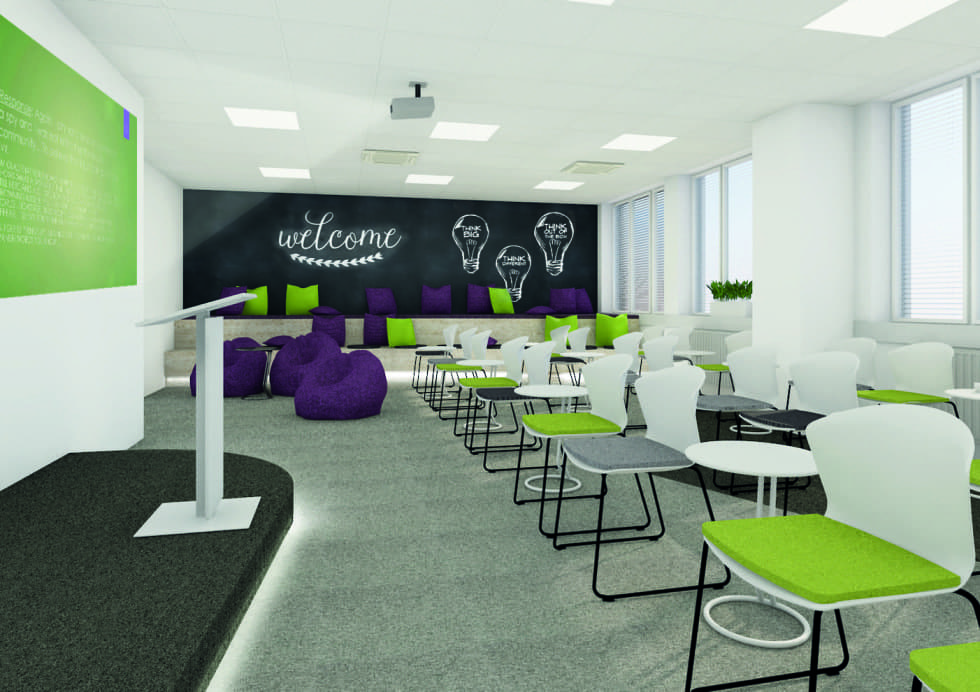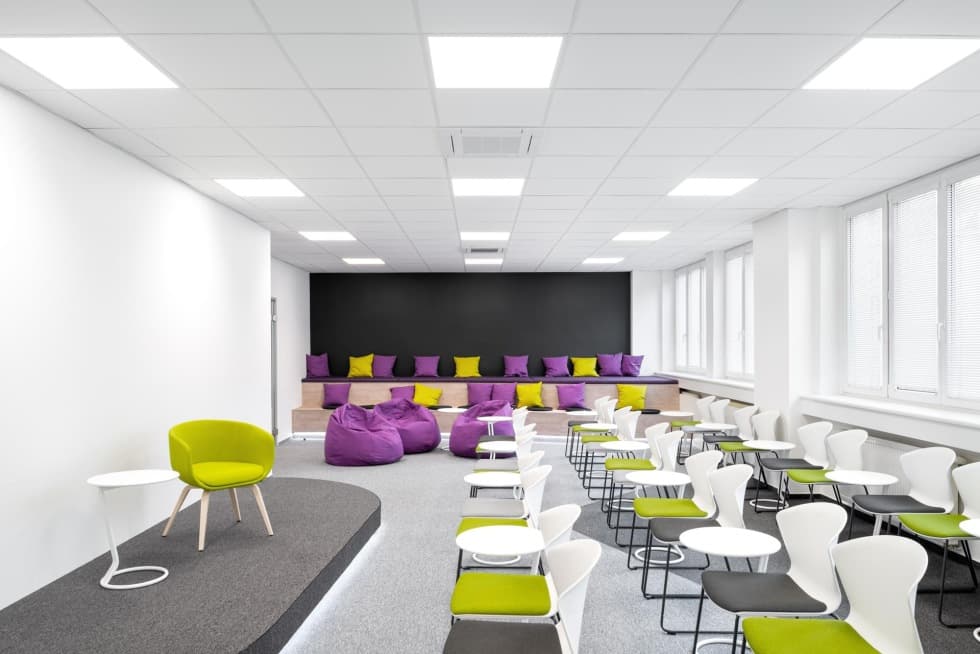 CAPEXUS architect Monika Palová increased the room's seating capacity by means of wooden cascade benches. These are complemented by cushions in the company's colours and lend the room a feeling of cosiness and comfort. In terms of furniture, the architect chose Whass stackable upholstered chairs by Actiu and easy-to-move sofas to ensure the flexibility of the space. So that visitors can take notes and set aside drinks during the lectures and workshops, the chairs are complemented by Boggie side tables from Softline.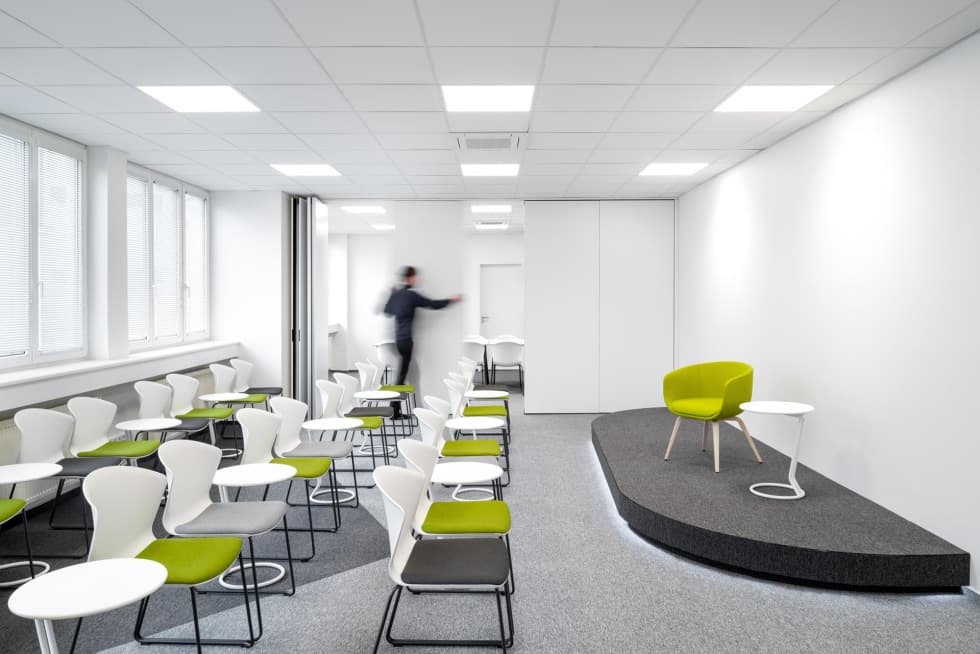 "Inflatable" meeting room
The MDF sliding wall allows the space to be divided into two meeting rooms or, by opening it, to be "inflated"
and used for lectures and workshops.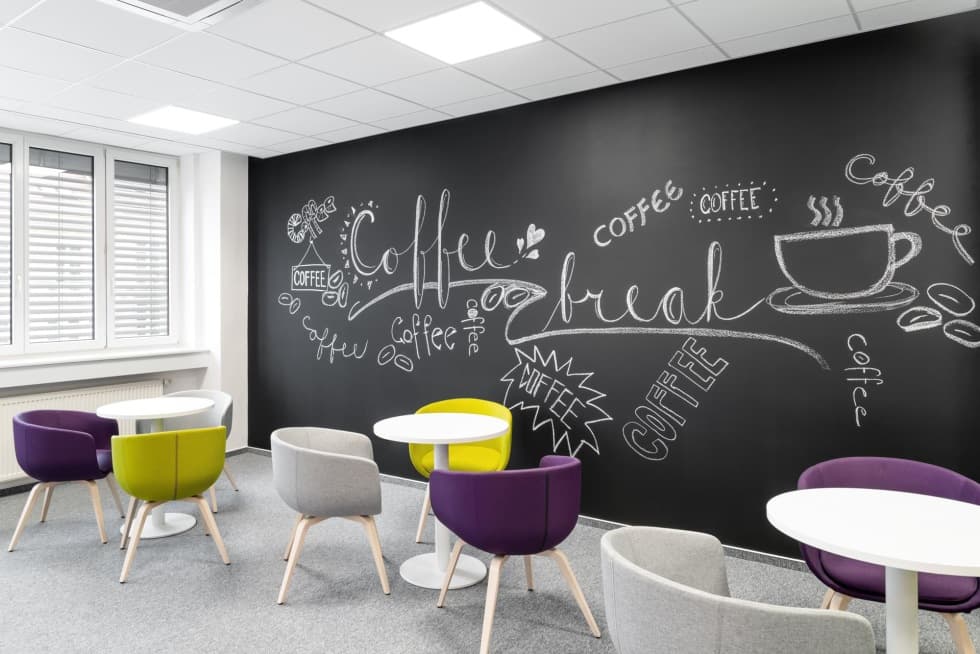 Corporate kitchen
The relaxation area, where visitors and staff can enjoy refreshments during a break, is furnished with a bar kitchen, a cooling display case for drinks and comfortable seating in the corporate colours. A niche with purple upholstery is perfect for making phone calls and writing emails, for example during training sessions and lectures.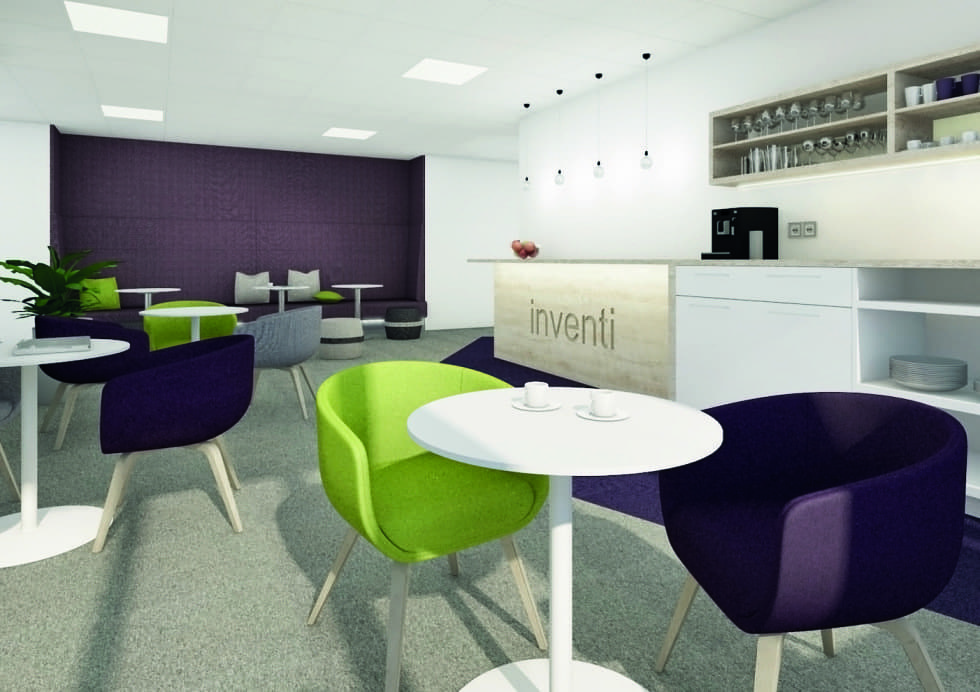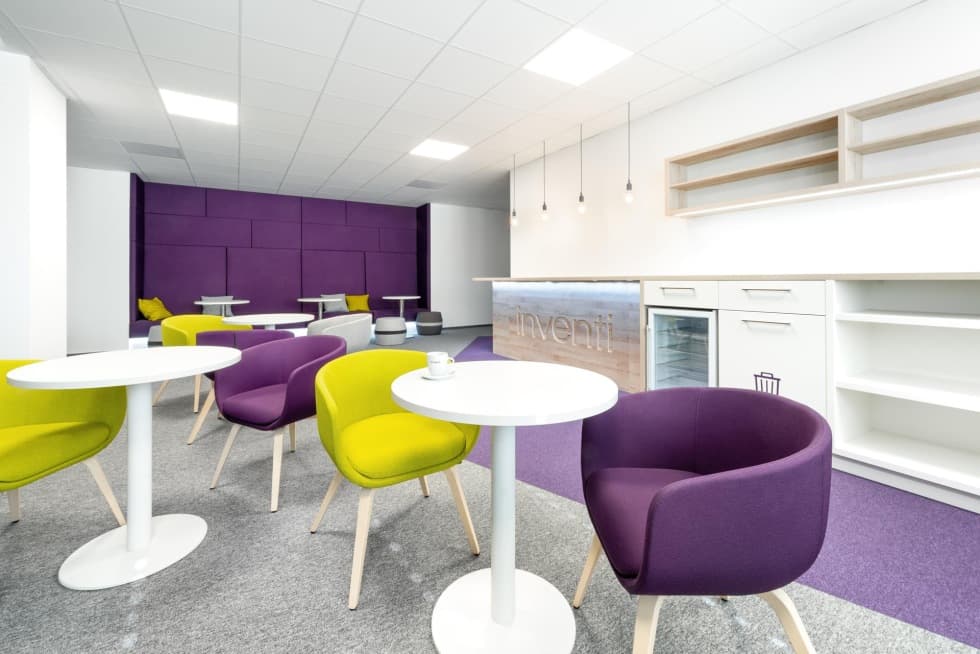 The architect combined Nu chairs from Profim with Tabula coffee tables from Actiu. The bar is decorated with a carved backlit Inventi logo and designer bulbs. For creative people, one of the walls again features a writable coating. Wooden elements – the bar counter, niche and bench – are made to measure by SilentLab. The lighting can be adjusted according to need and the time of day.
Do you like it? Share it.
Want to sit in an office that looks like this?
Write to us with your requests and wishes. We will create your dream interior.