T-Mobile: When space is dominated by team spirit and magenta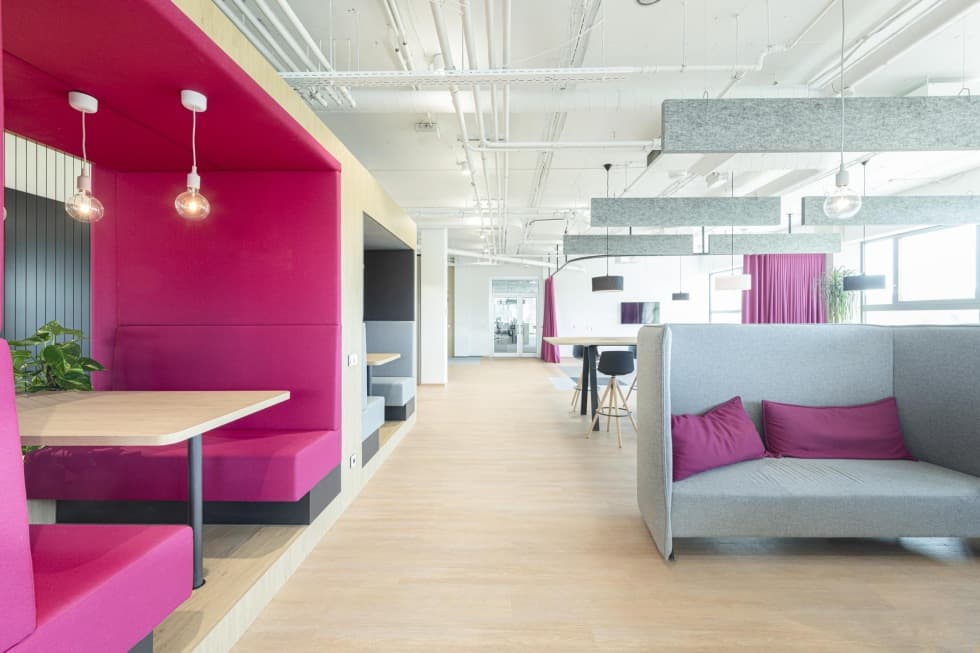 In 2019, T-Mobile decided to revamp its entire headquarters. The transformation of the fifth floor was the second phase of
a long-term design & build project, in which CAPEXUS is designing, implementing and overseeing the entire project for
T-Mobile. The fifth floor was quickly transformed beyond recognition: the space is now dominated by a company cafeteria and space for holding events.
Take a look at the new T-Mobile offices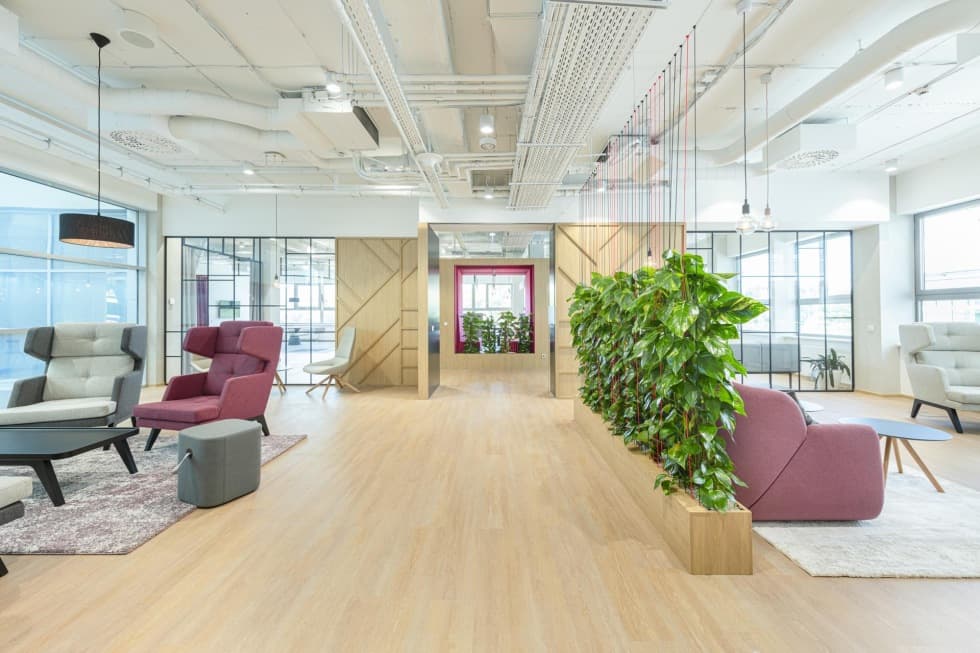 For events...
CAPEXUS is gradually transforming the closed offices into spaces that offer practicality, an atmosphere for cooperation and activities requiring concentration, and last but not least, a place to relax. Whether for a meeting of the board of directors, an informal chat over a cup of coffee, organizing a corporate event or teambuilding activity, T-Mobile, and specifically the fifth floor, is ready. While the central zone is designated for the company's management, in other parts there is
a cafeteria with seating and a kitchen island.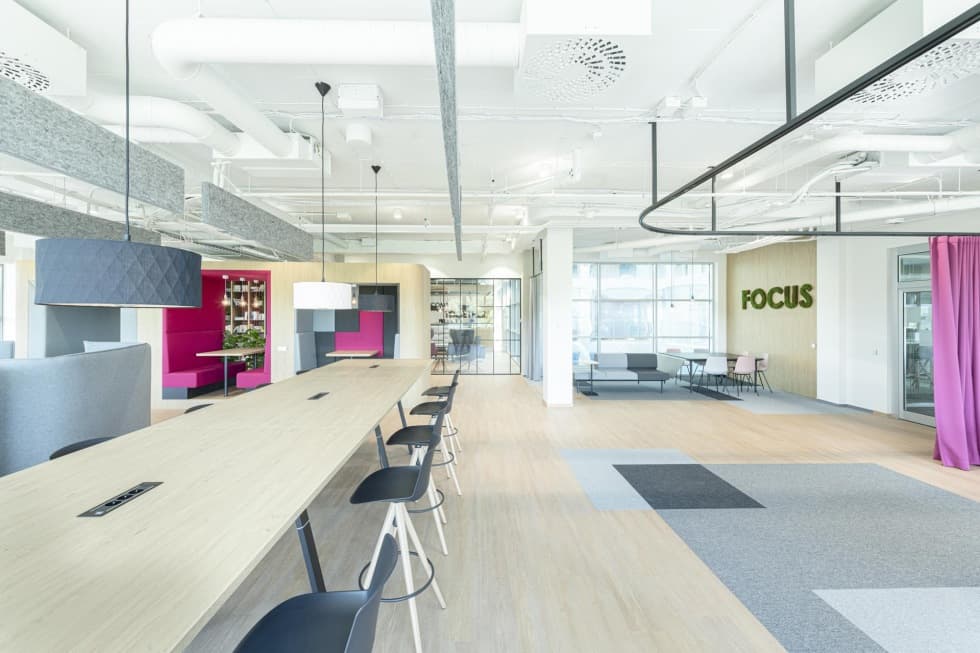 ...and teambuilding
The possibility to slow down during a demanding workday is available thanks to relaxation zones furnished with shelves containing inspiring books. Glass and furniture partitions are incorporated for privacy, but also to transmit plenty of light. Larger elements in the company's typical magenta bring
a sense of dynamism and energy to the entire floor. Thanks to the flexible layout, it is now possible to hold various events for employees and guests on the floor.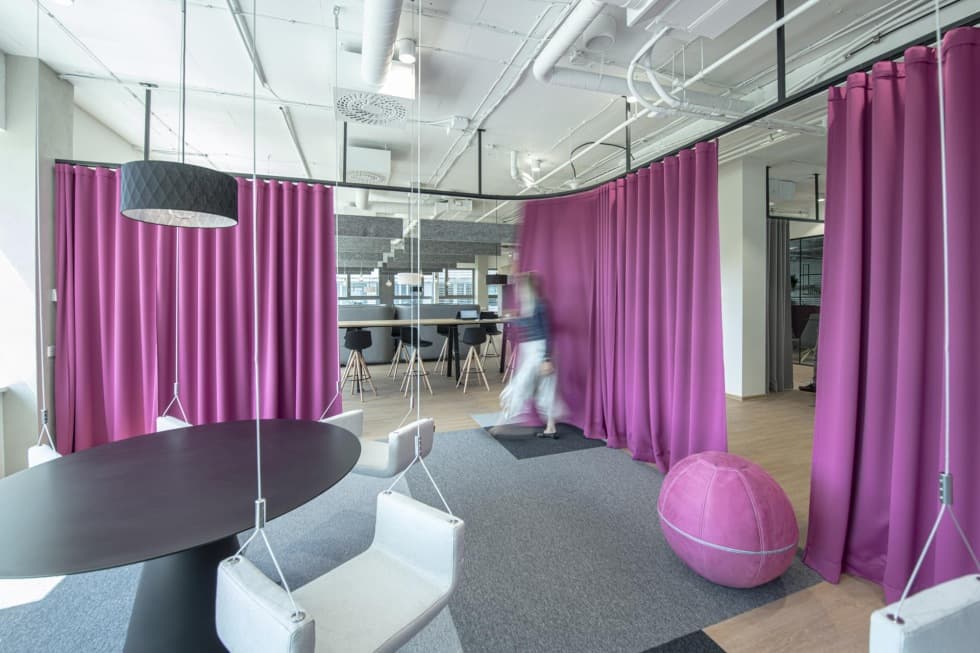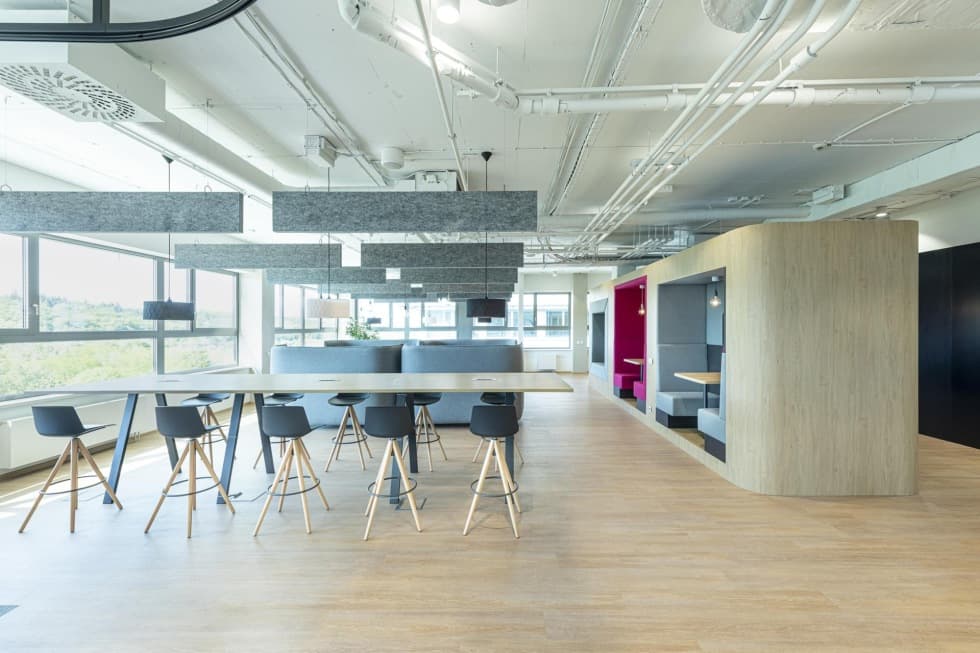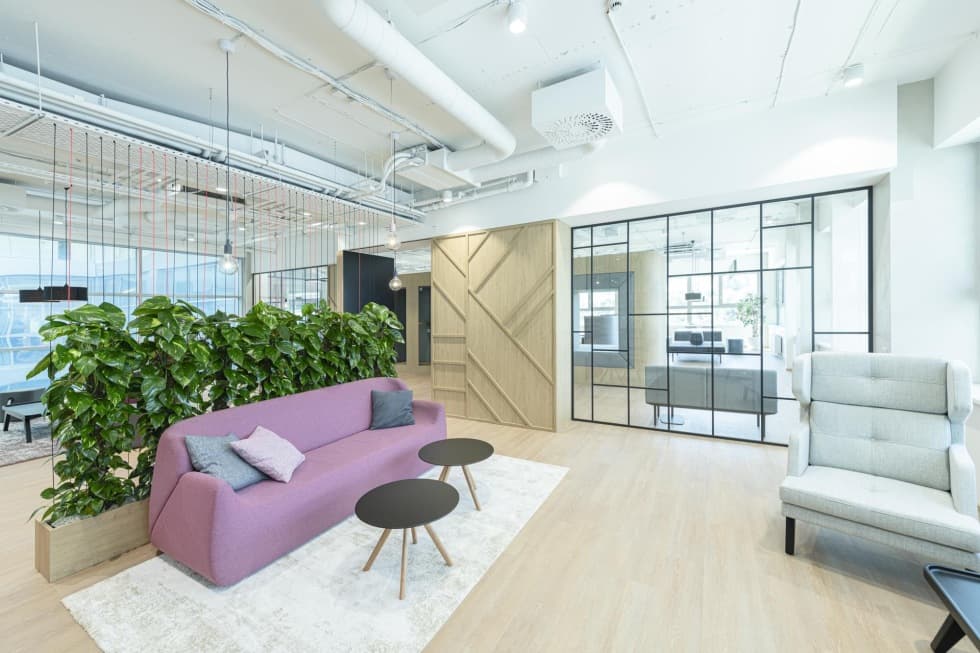 A place where it's a joy to work
One of the main ideas of the whole implementation is the optimization of offices to offer employees both an atmosphere suitable for effective work and coordination of projects, and the necessary level of comfort. Directly on the floor there are several smaller kitchens with equipment for making coffee and snacks. The corridors and common areas are revitalized with flowers, which are cared for by specialists from the Flower Service company.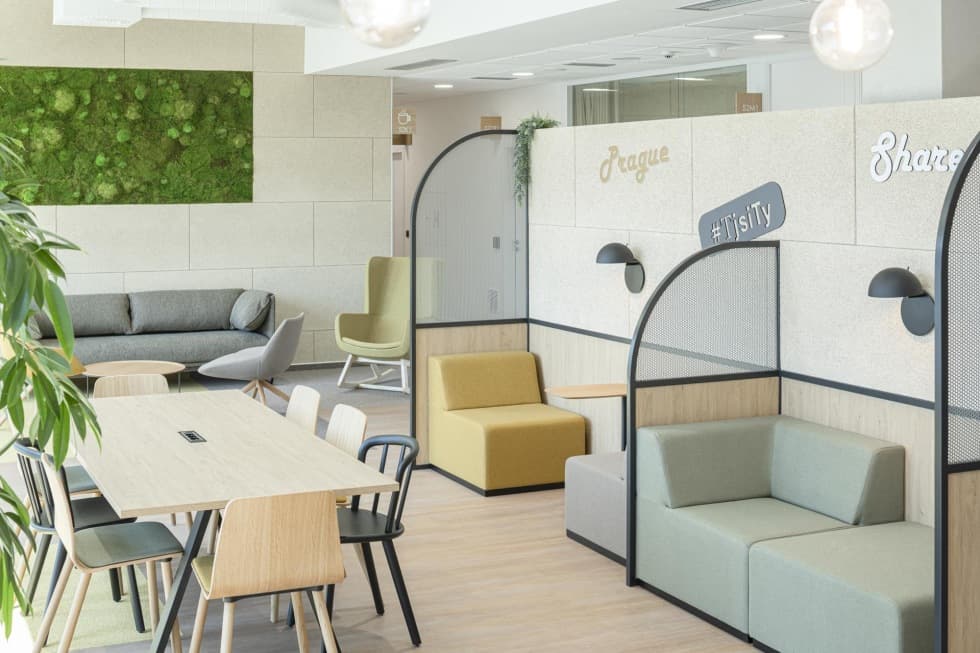 Floors full of changes
Already the first phase of the project showed how closed offices can be transformed into a flexible open space with an emphasis on modern concepts and practicality. The second part, with a large share of rest areas, proves that the opportunity to relax and meet colleagues is just as important.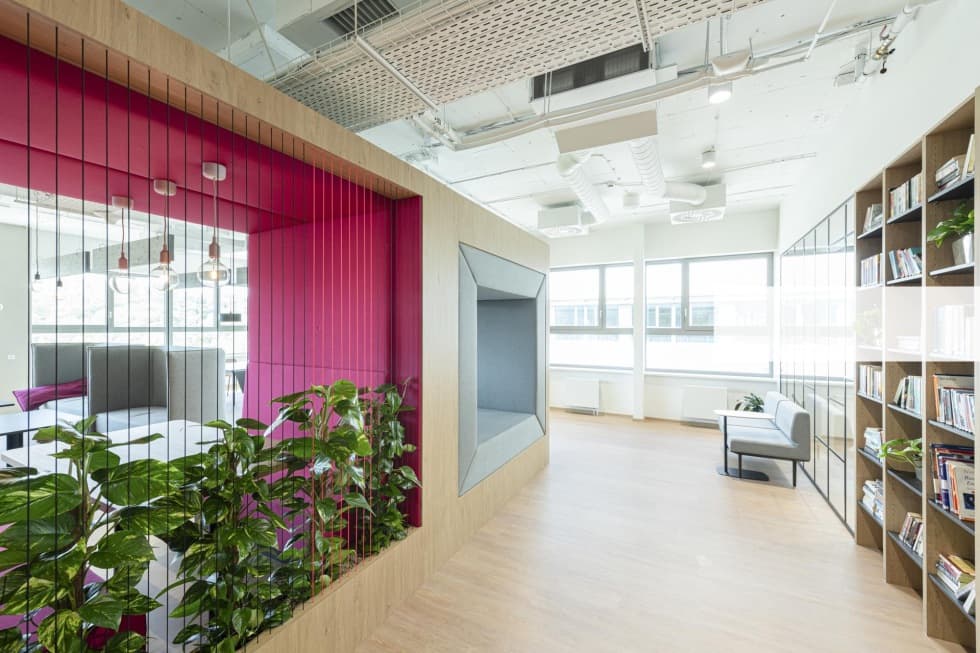 In the course of 2020, we will also implement other floors throughout the building and will again bring you photos from the transformation.
Information about the building:
The office building in Roztyly, Tomíčkova 2144/1, Prague 4, which is located in an area of ​​small residential buildings, was designed by Lubomír Zeman for Sekyra Group. The building consists of a total of seven aboveground and three underground floors. The first employees moved into the building in 2004.
Do you like it? Share it.
Want to sit in an office that looks like this?
Write to us with your requests and wishes. We will create your dream interior.