LeasePlan's offices get a major facelift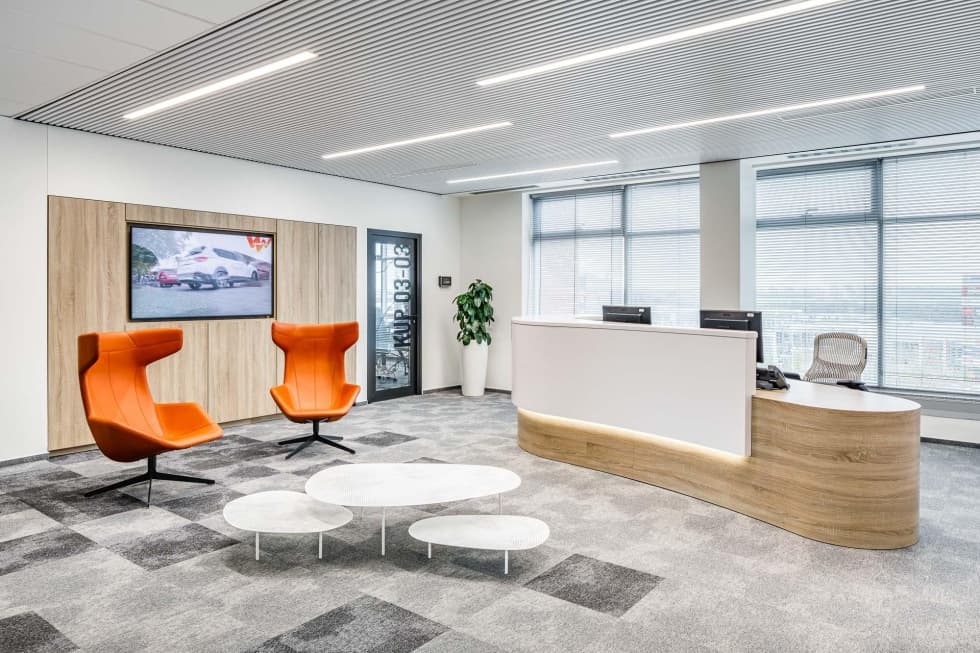 By providing operating leases, LeasePlan helps companies acquire cars that are modern, spacious and prestigious. At CAPEXUS, we believe that offices should be like that too. That is why we are pleased we had the opportunity to design a new look for LeasePlan's
1,850 m2 of office space in Prague 5. Take a look at the result of our work.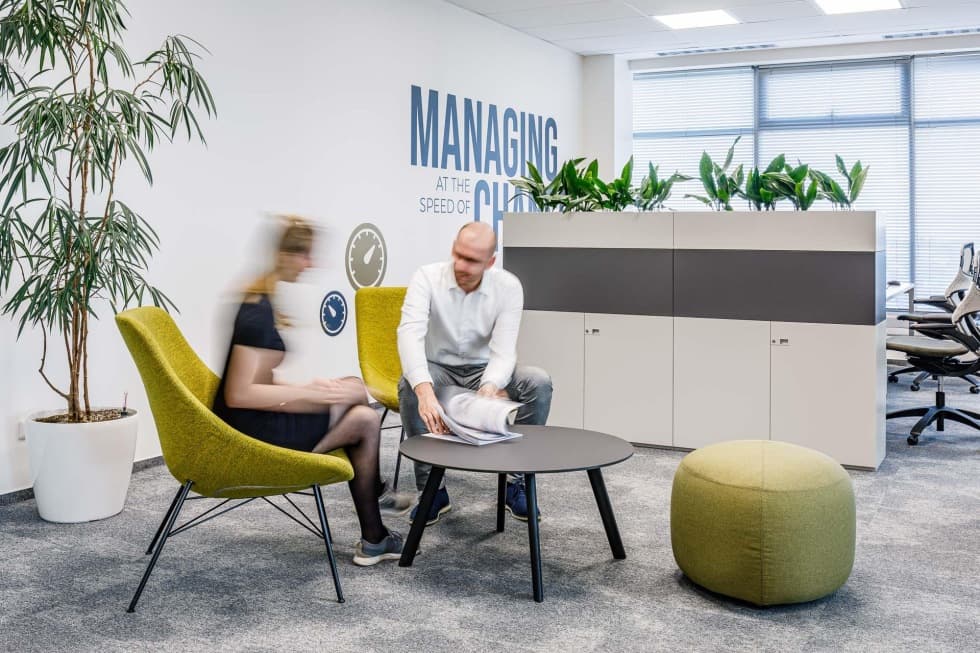 When you need to shift gears
The original offices were no longer able to meet the company's needs and requirements. As the work environment is undergoing a number of changes, we also provided a workplace consultancy service, including the presentation of trends and a questionnaire survey conducted among all employees. This helped us turn
a broken office concept into a more open, tailor-made space, which still did not lack appropriate barriers. Thanks to this, instead of a classic open space, we created
a well-thought-out and incredibly pleasant environment to work in.
Attractive working environment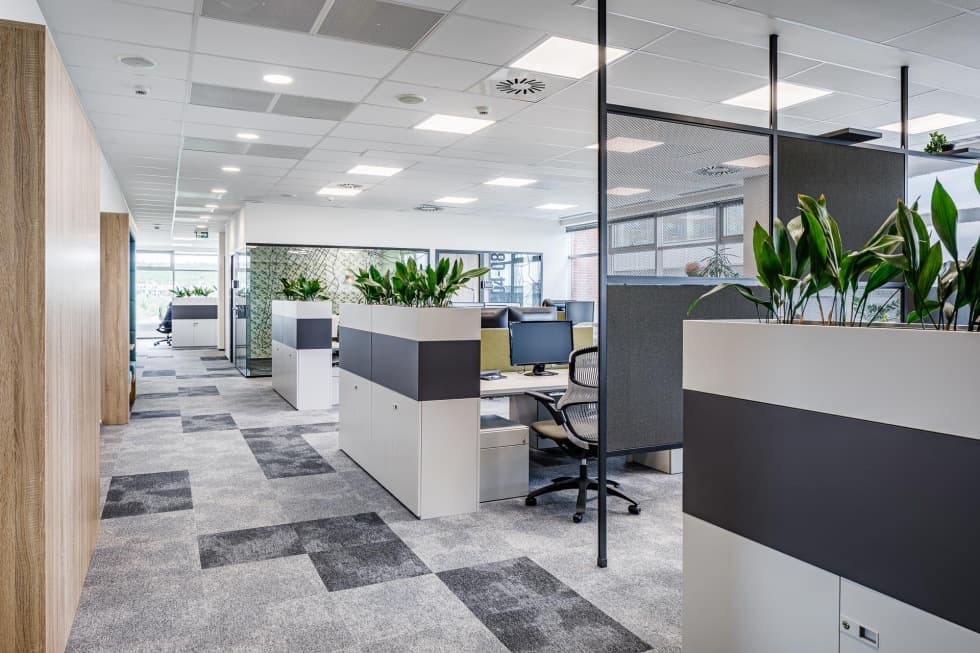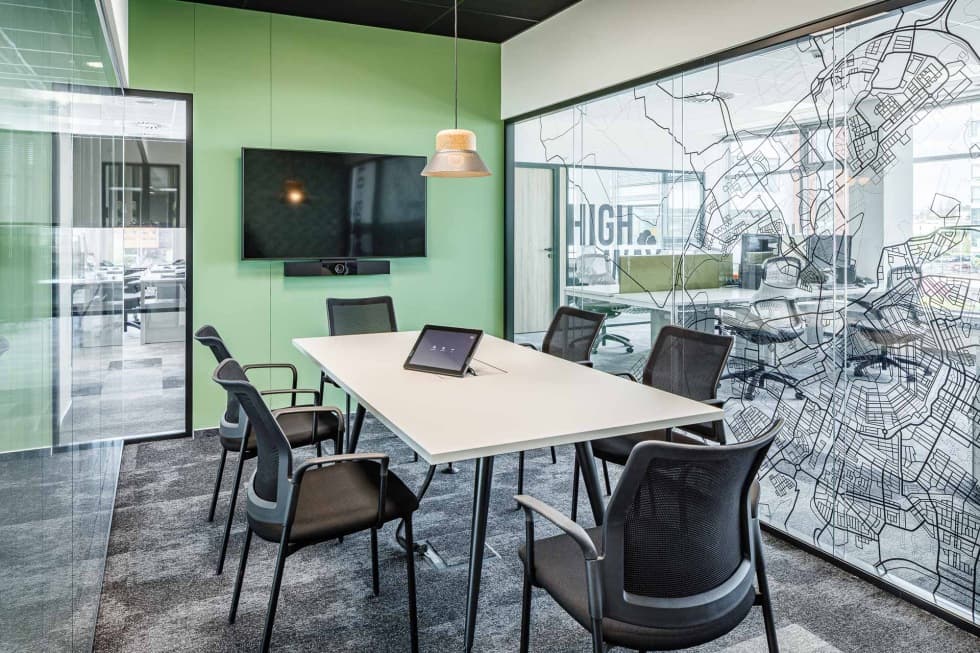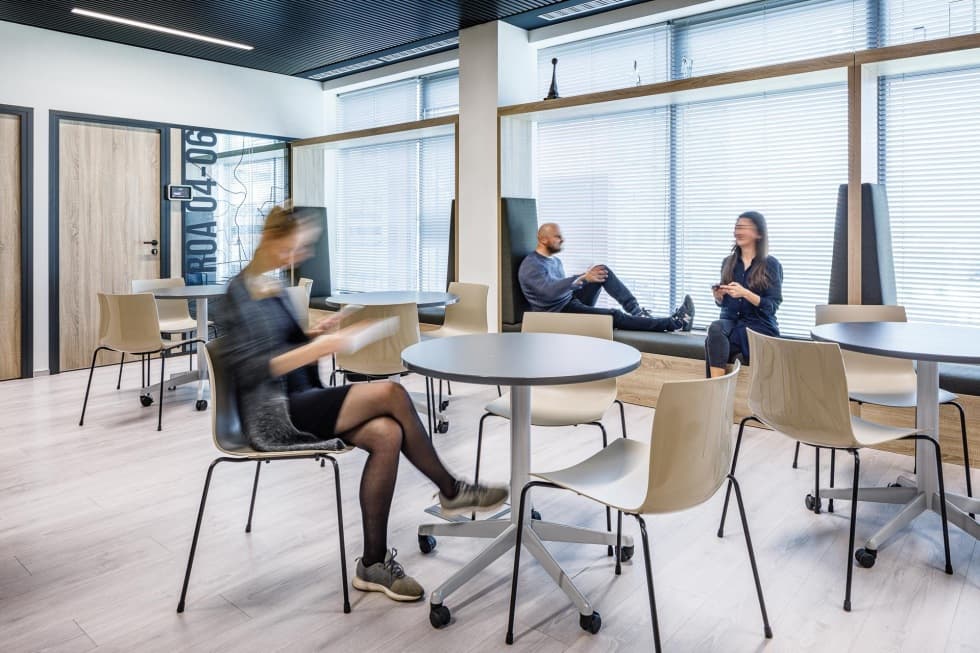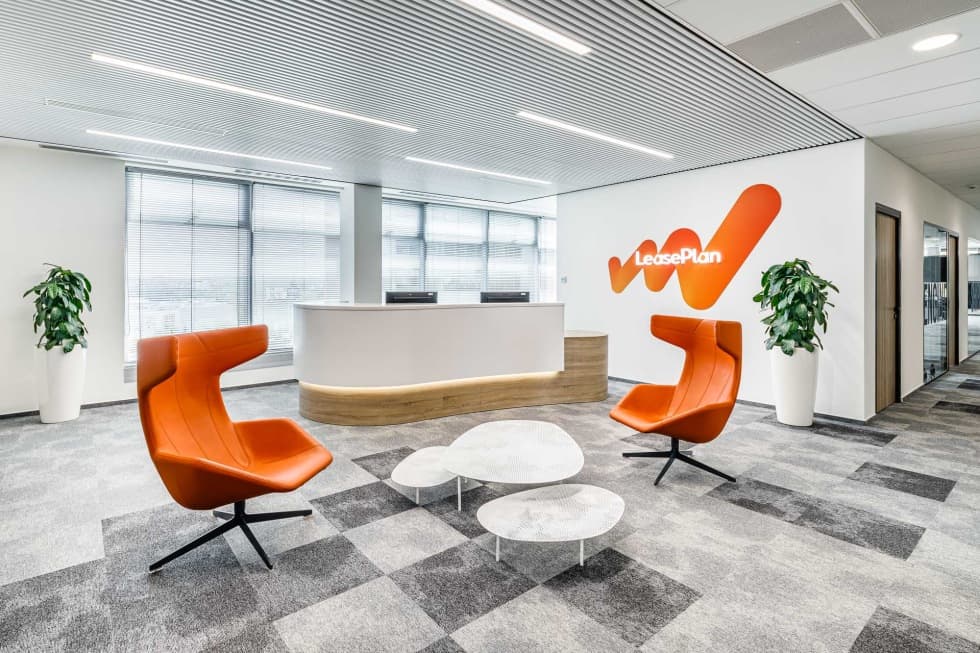 A comfortable ride throughout the workday
Our goal was to create offices where comfort and practicality come together. Besides barrier solutions in the form of screens or movable walls, many other acoustic elements and plants also contribute to this. The main entrance area with its gracefully shaped reception desk immediately creates a friendly impression.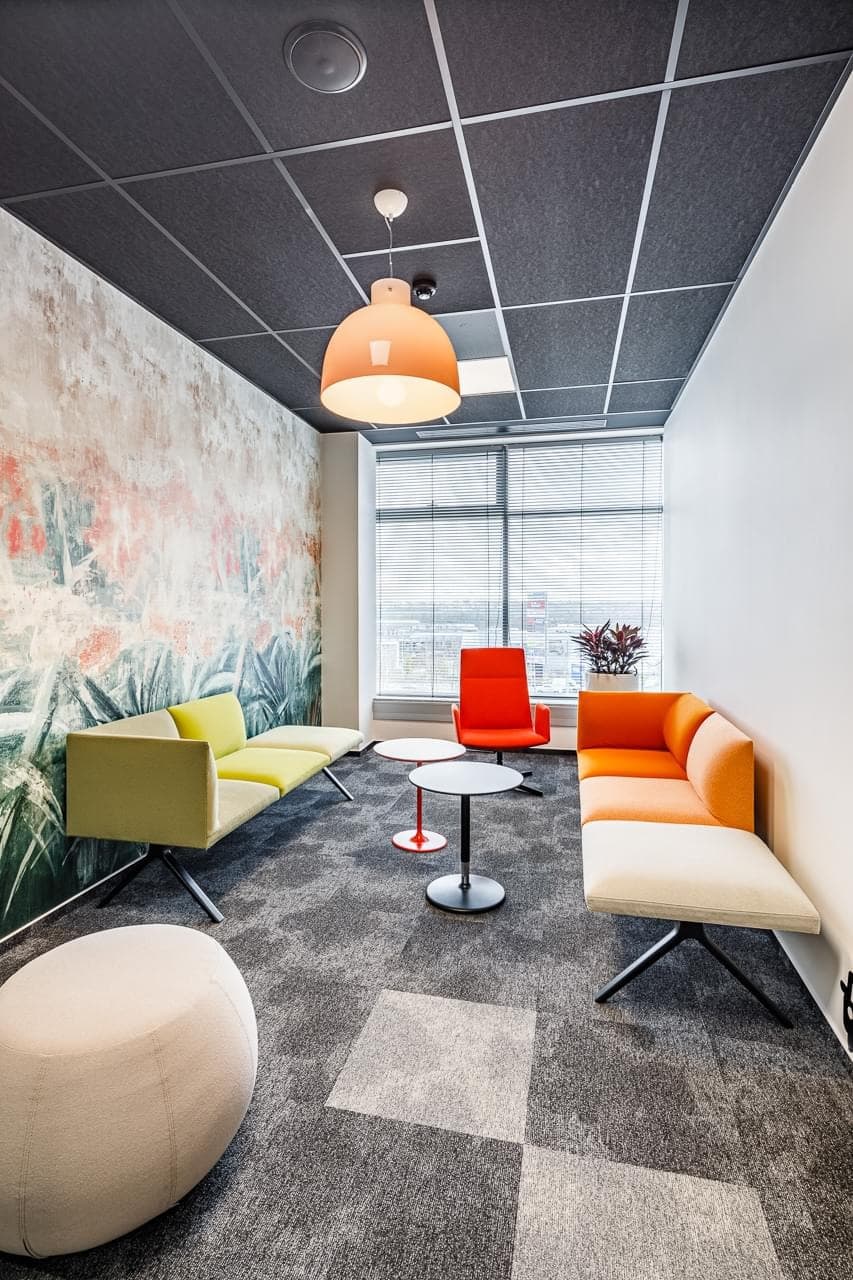 Corporate identity in details
The whole entrance was completely redone and filled with light. Automotive motifs and elements of the LeasePlan's corporate identity perfectly match the architecture, colour palette and creative details.
Where to stop
for a coffee?
We repeatedly say that kitchens are a unique part of an office. LeasePlan is no exception. The central kitchen is a social hub and a meeting place for employees. The meeting rooms are strategically connected with the kitchen. Depending on the type of meeting, it is not a problem to hold it either in the room or to use the seating area by the kitchen, which also includes functional windowsills. Here employees can enjoy a cup of coffee and chat with colleagues.
All the implemented changes have transformed LeasePlan's former offices into a modern space and an ideal work environment. We will be happy to assist you with the modernization and "facelift" of your office too.
Photos author: Petr Andrlík
Do you like it? Share it.
Want to sit in an office that looks like this?
Write to us with your requests and wishes. We will create your dream interior.