Check out the new kitchens and relaxation zones in Samsung's offices
Modern, practical and super-comfortable facilities for employees are a necessity in today's office world. We are therefore all the happier that Samsung Electronics has chosen us to oversee the complete renovation of two kitchens, a relaxation zone and a bathroom. Read on and get inspired.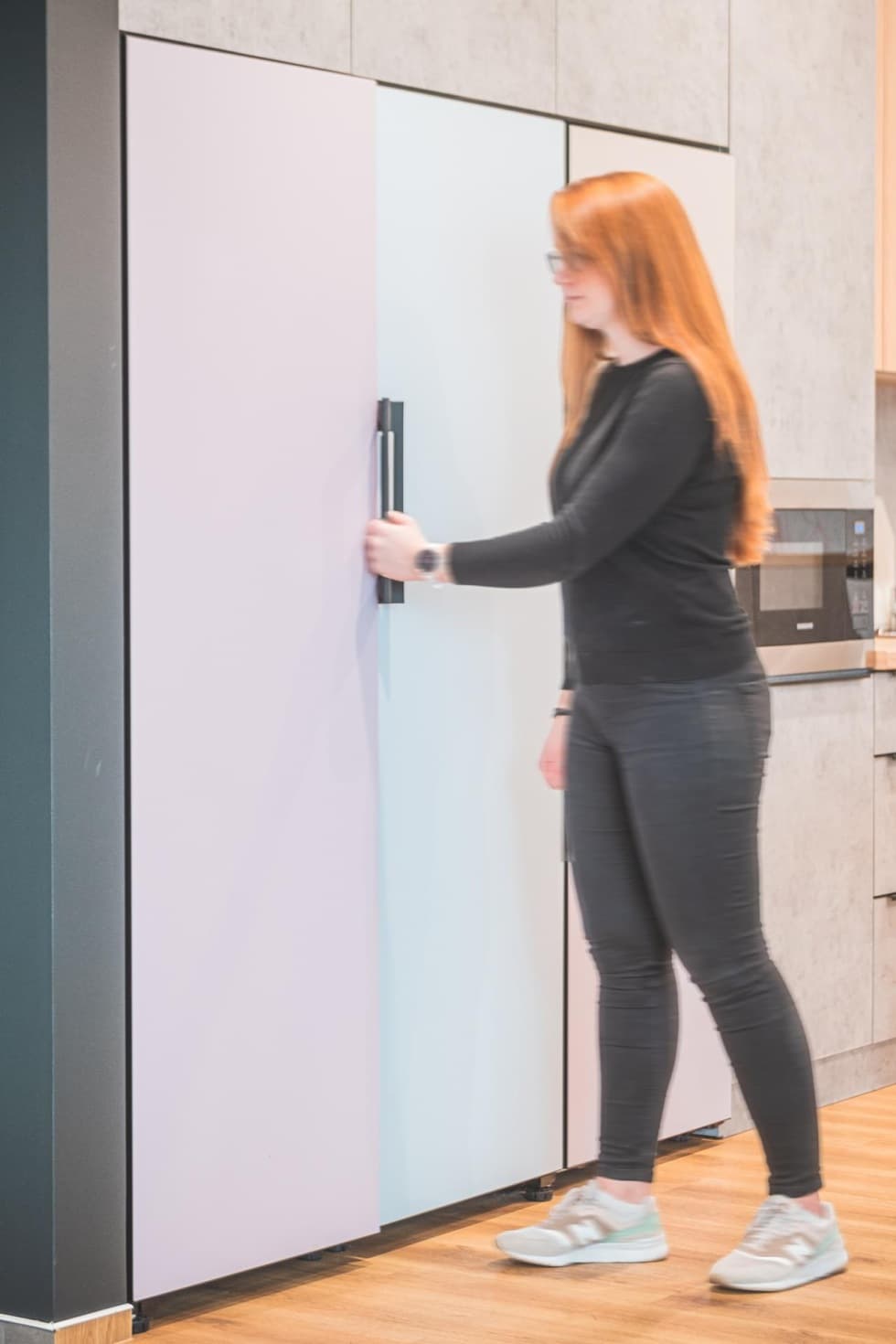 When refrigerators get your attention
Kitchens have an irreplaceable role in the workplace. They are not only places where employees can prepare food and drinks, but are also often the site of random encounters. We kept this in mind while implementing this project, which consisted in the complete refurbishment of the two kitchens in the company's existing offices.
The goal was not only to introduce high-quality materials and a fresh design concept, but also to create a more practical layout. Equipment corresponding to the latest trends is a matter of course, while the space is dominated by Samsung refrigerators in an attractive colour design.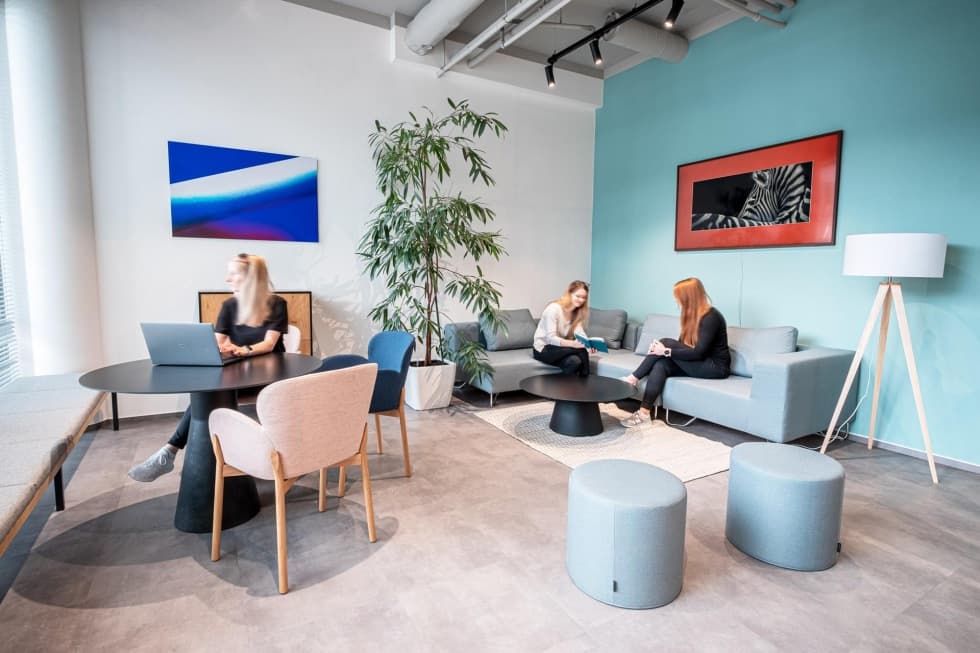 Rest leads to higher productivity
Where do you go once you've made a cup of coffee in the new kitchen? The answer is one of the newly built dining and relaxation zones. The round tables are suitable for individuals and smaller teams, the seating itself combining several colour shades. The tables also perfectly match the conference tables in the relaxation zone, where there is a large sofa set. Employees have the opportunity not only to recharge their batteries during work breaks, but also to hold informal work meetings outside the meeting room.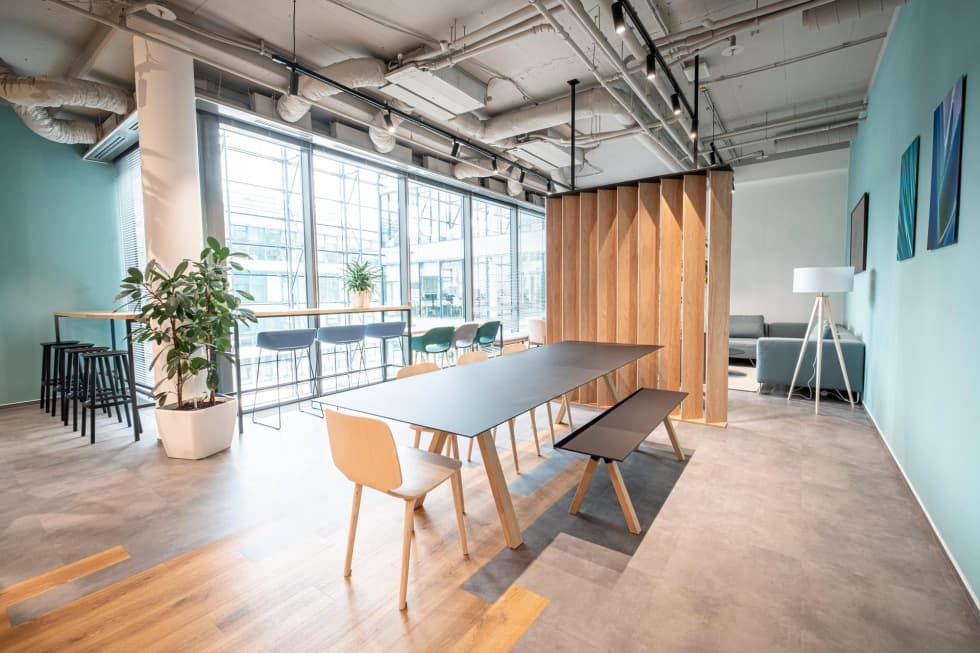 For a pleasant atmosphere
Well-designed and attractive facilities play a key role in the work environment and employee satisfaction. If you are also thinking about how to modernize your offices, do not hesitate to contact us today.
Author of the photos: Prokop Laichter
Do you like it? Share it.
Want to sit in an office that looks like this?
Write to us with your requests and wishes. We will create your dream interior.