The barbecue season can also start in your office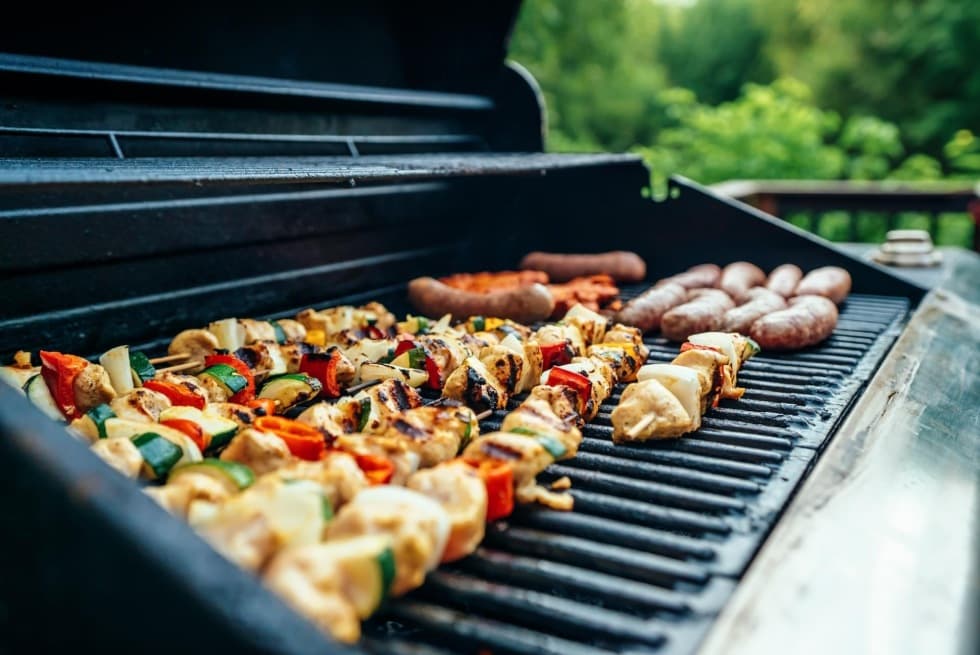 With the warm weather, grills are being fired up not only in backyards but also in offices. If you are thinking about how to organize a company BBQ, have a look at the following hints and tips. The result will be an event that you will gladly hold again and again.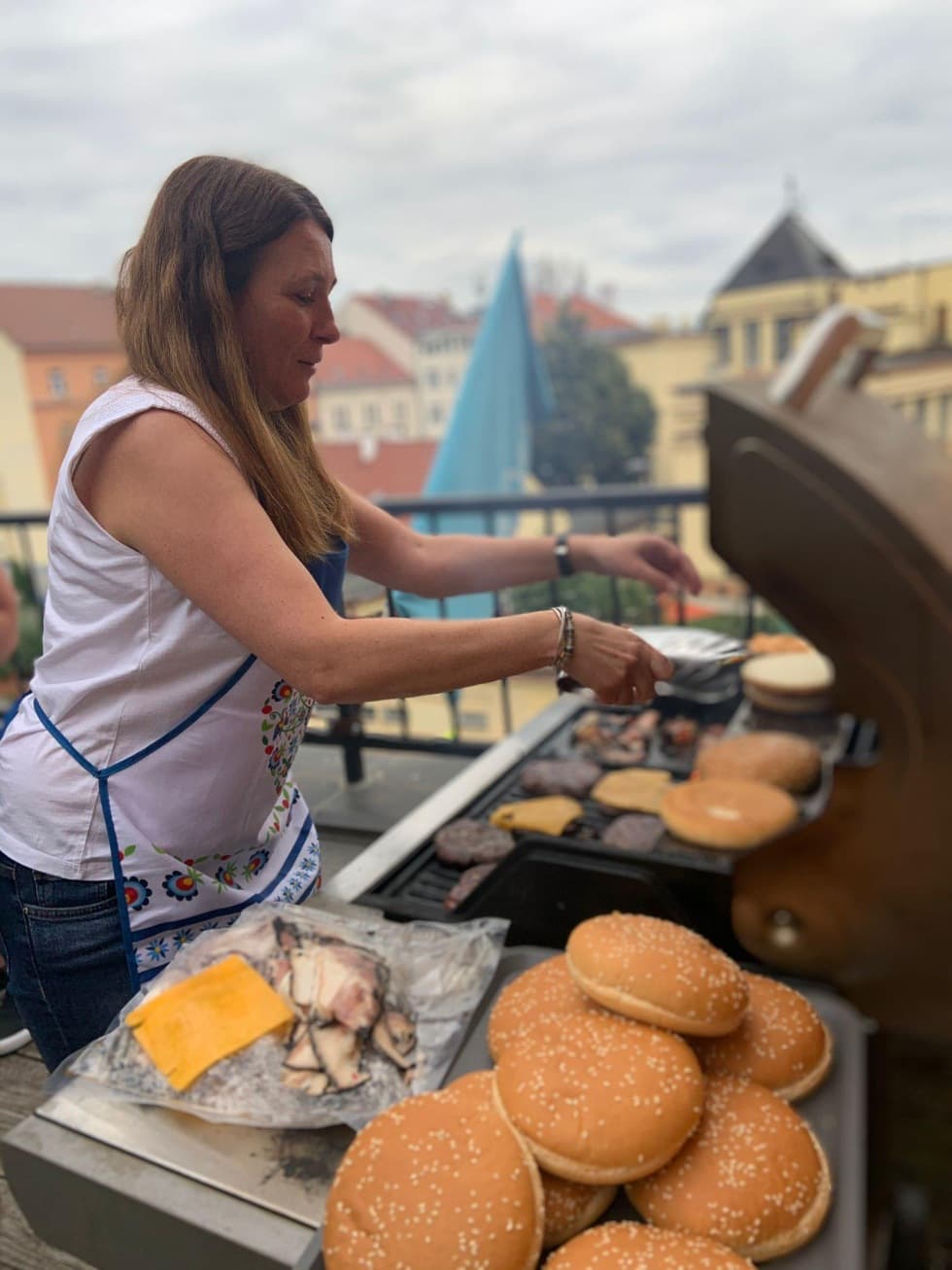 Sunday at the cottage? Try Friday on the terrace
Why limit barbecues only to weekends and free time when you and your colleagues can enjoy good food in the middle of the workweek? Stop worrying that you will get ketchup on your suit. Instead, focus on organization and finding the right place.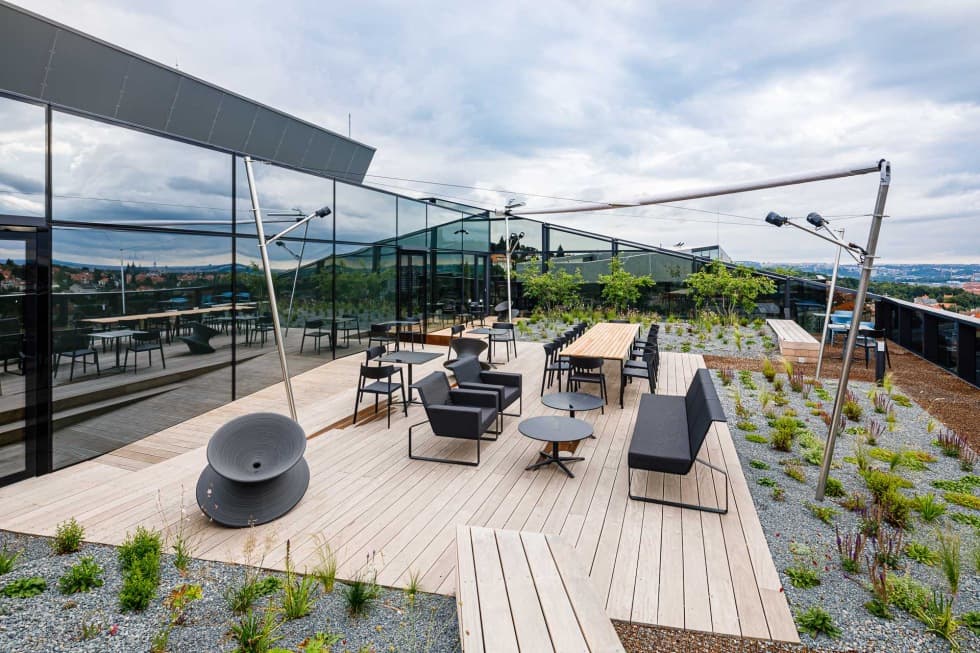 Company terrace
If the office building includes a large grassy area, all you'll really need is the building manager's approval. Another option can be a spacious company terrace or roof. The basic premise is, of course, having enough space for the grill itself and outdoor furniture. If the offices do not include outdoor space, consider renting an outdoor space or holding your event in a nearby park.
For example, in Prague it is possible to legally start a fire and grill in more than 10 places. Fortunately, more and more administrative complexes are thinking of outdoor spaces, as our reference from the Bořislavka Centrum building proves.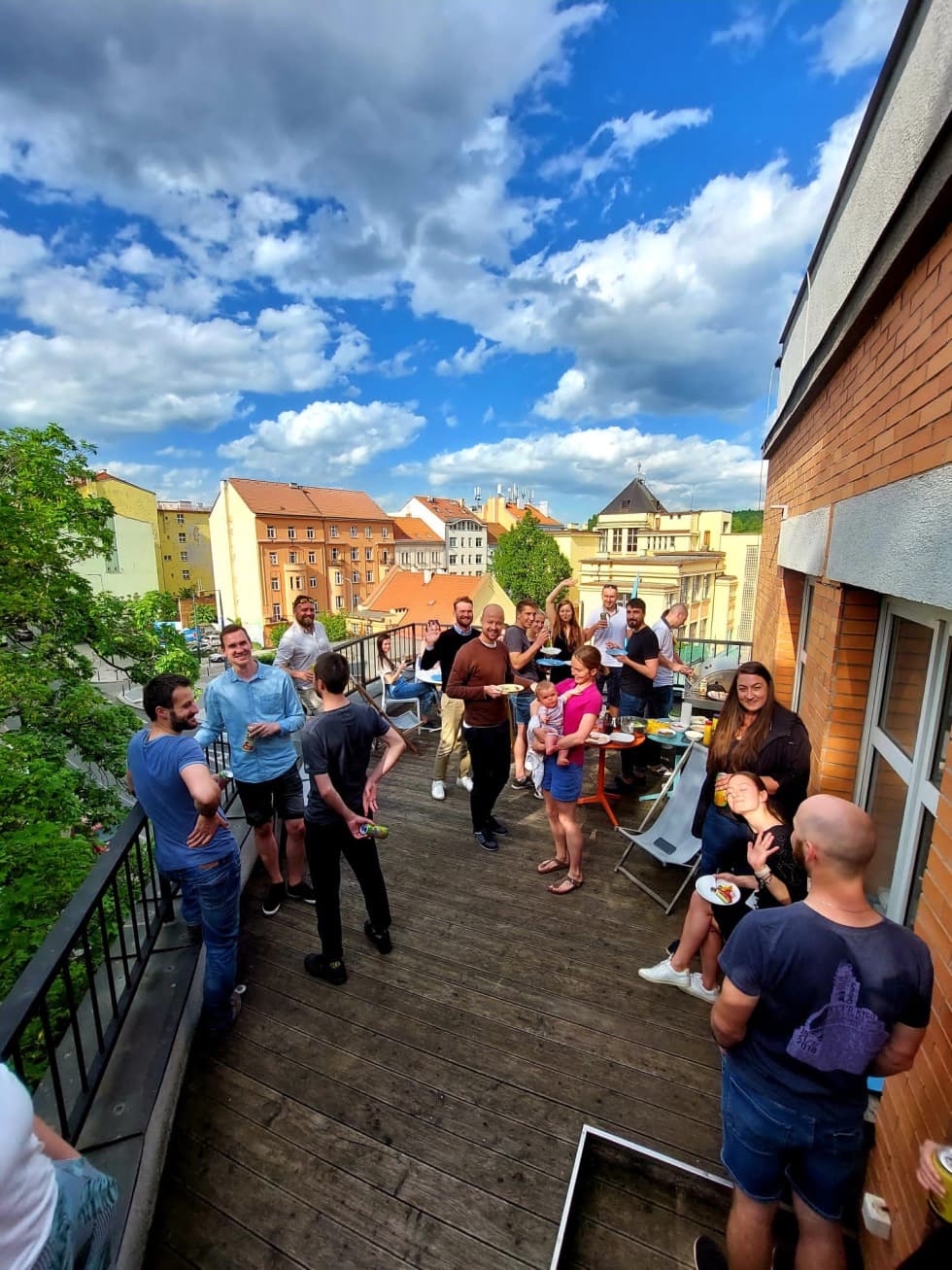 How to ensure
a high turnout?
Of course, attending an office barbecue should not be mandatory, but the bigger it is the better. If you want as many people as possible to take part in your office barbecue, arrange it in agreement with the management during working hours. An ideal time may be Friday afternoon, when most offices are less busy. Of course, don't forget to inform the entire team about the event and send out invitations in time.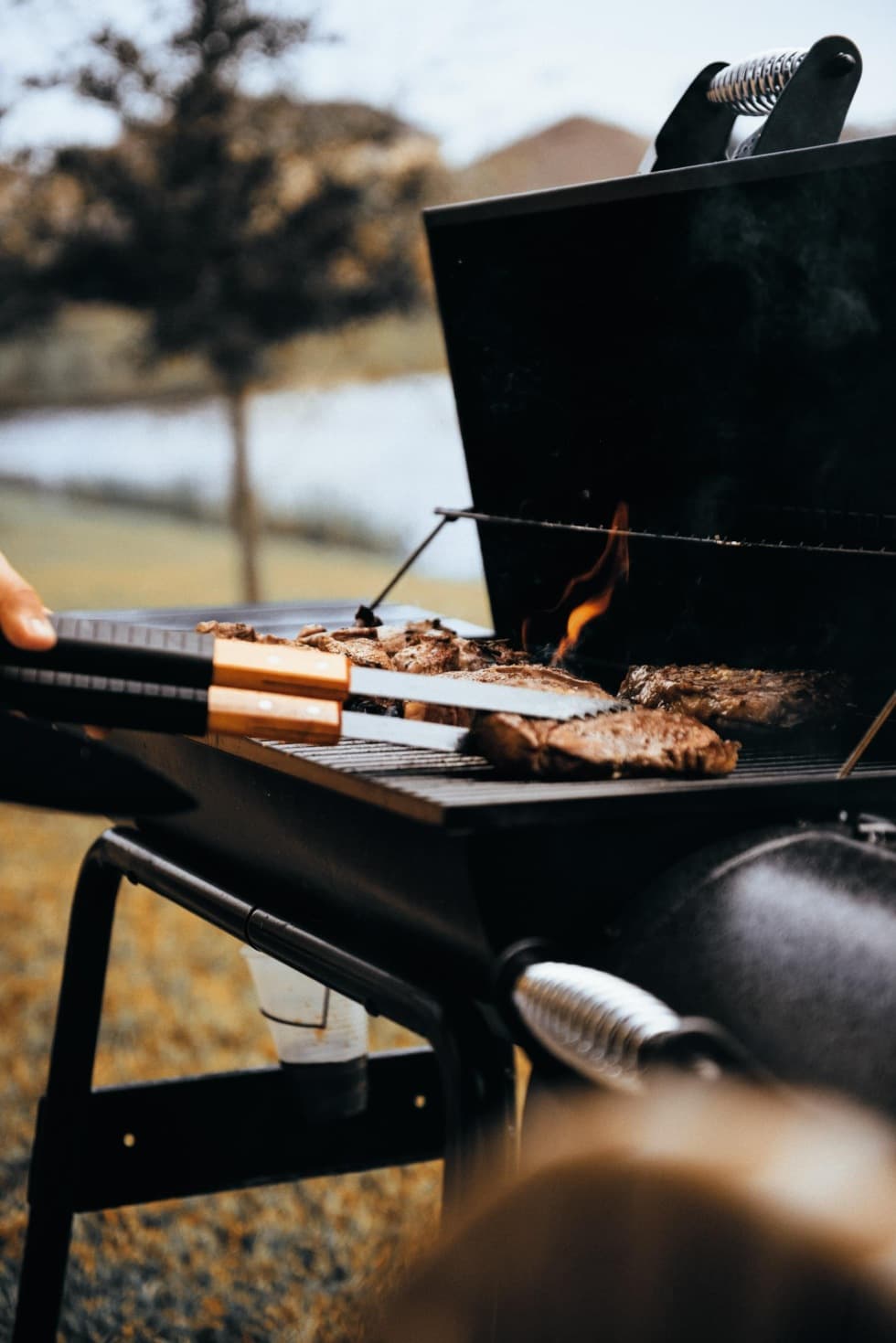 Safety is a must
Barbecuing is fun, but in this case it is also an office event. Safety is therefore paramount. The grill should be operated by someone who is sufficiently experienced and focused. Other safety features include plenty of fluids and, for example, a shaded area. A tailor-made tarpaulin can protect you from strong sunlight. It is advisable to think about everything, and therefore it will definitely be a plus if you have additional items such as sunscreen ready for employees.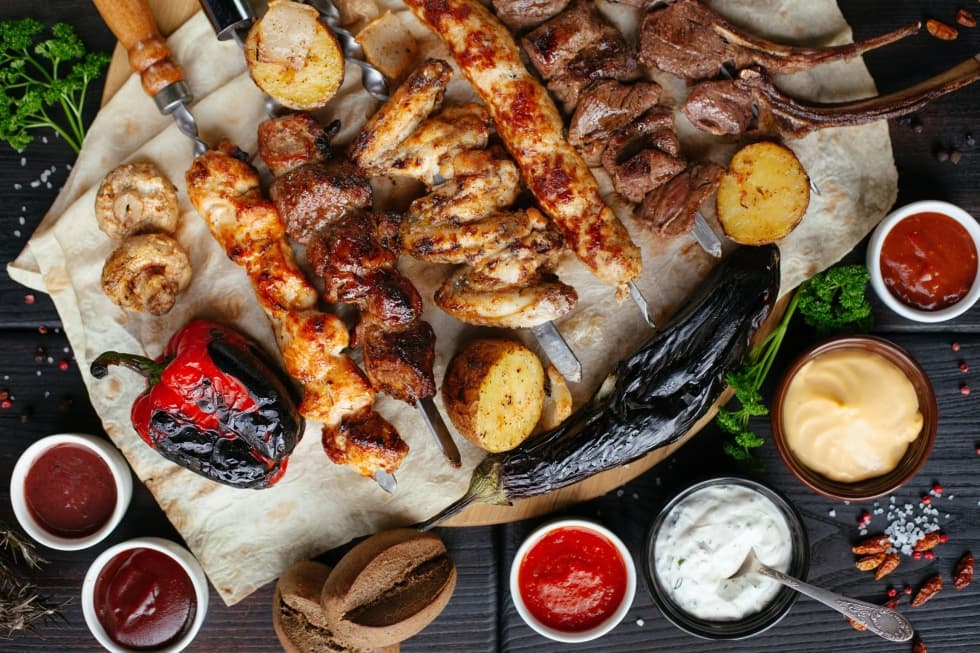 What will you eat?
One of the big challenges is the menu, but the good news is the fact that you can grill virtually anything from meat to cheese to fruit. It would be reckless to assume that everyone will enjoy porkchops and sausages. What if you have vegetarians in your office? In the invitation, be sure to ask staff to write to you about any allergies, dietary restrictions or preferences.
Drinks are also important. Alcohol is not taboo at office parties, but it's good to ensure there's not too much of it. According to these statistics, at least half of office parties in the USA are alcohol-free.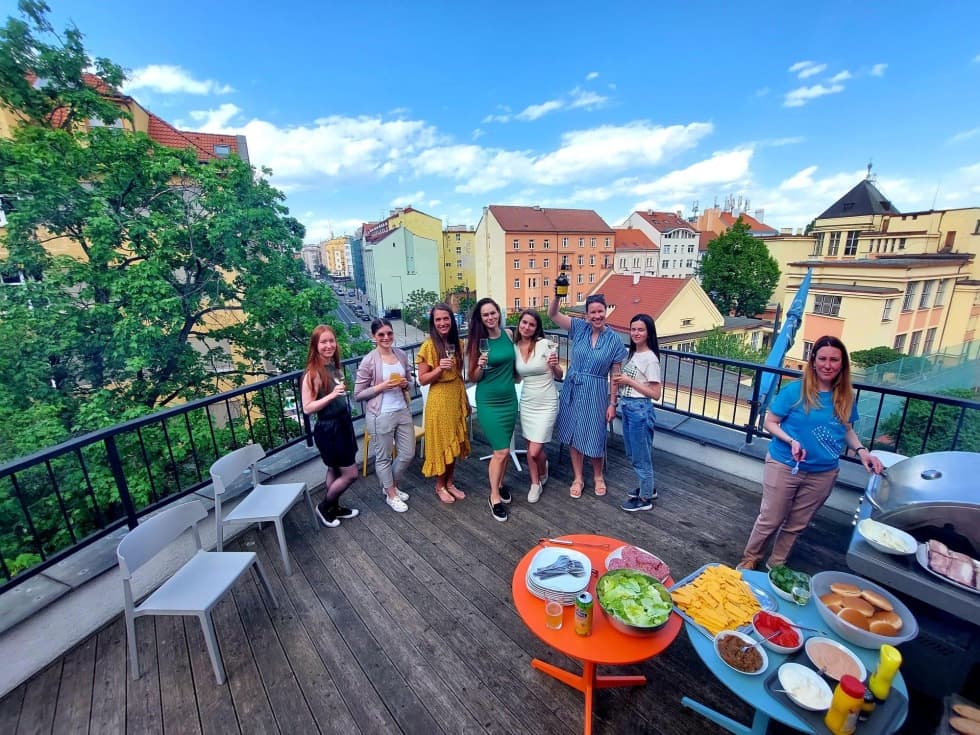 How to guarantee
a perfect barbecue
You have a date and place, plenty of guests and goodies on the grill that everyone can choose from. All that's left to think about is the program. Although the main activity is eating, it pays to add some other special activities to the office barbecue, including teambuilding. Video projection is another great tip. The icing on the cake is decorations (balloons, napkins, lights) that match the corporate colours.
Even the terrace of your future offices can host one barbecue party after another. If you lack suitable spaces for a barbecue, do not hesitate to contact us and tell us about your idea. Our team will do its best to meet your expectations.
Photos author: CAPEXUS, Unsplash
Got interested by this article? Share it.