An office that masters the elements and practicality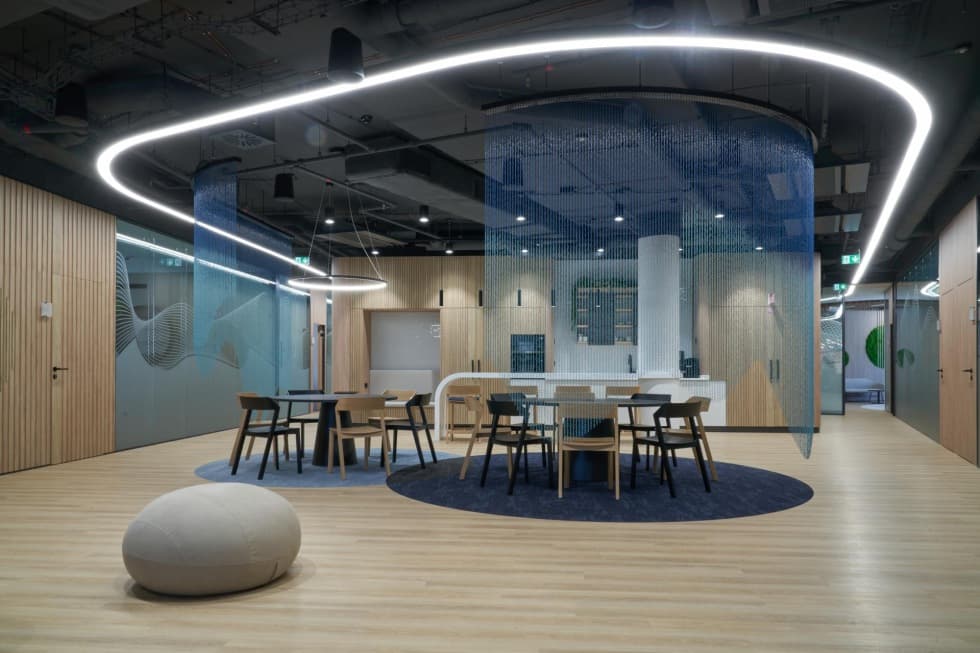 Combining practicality with modern design and impressive elements that perfectly communicate the company's values and story is always an interesting challenge. Even more so if practicality in the form of enough storage space is one of the client's priorities. But the result is well worth it. This project is proof of that.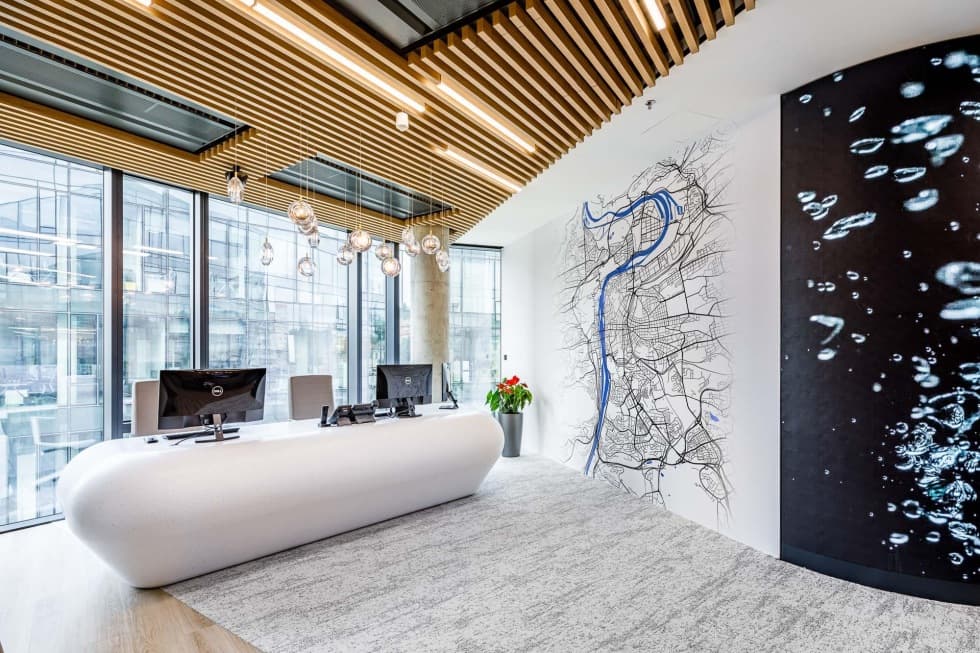 An opportunity to
do everything right
In the brand-new building, the architects had the opportunity to do everything without making compromises. The empty floors thus became a place to implement the client's ideas: interesting design elements reflecting its business plus plenty of storage space. Within a few months, the rough construction was transformed into a modern office combining enclosed rooms and suitably designed shared spaces, which perfectly reflect the company's focus.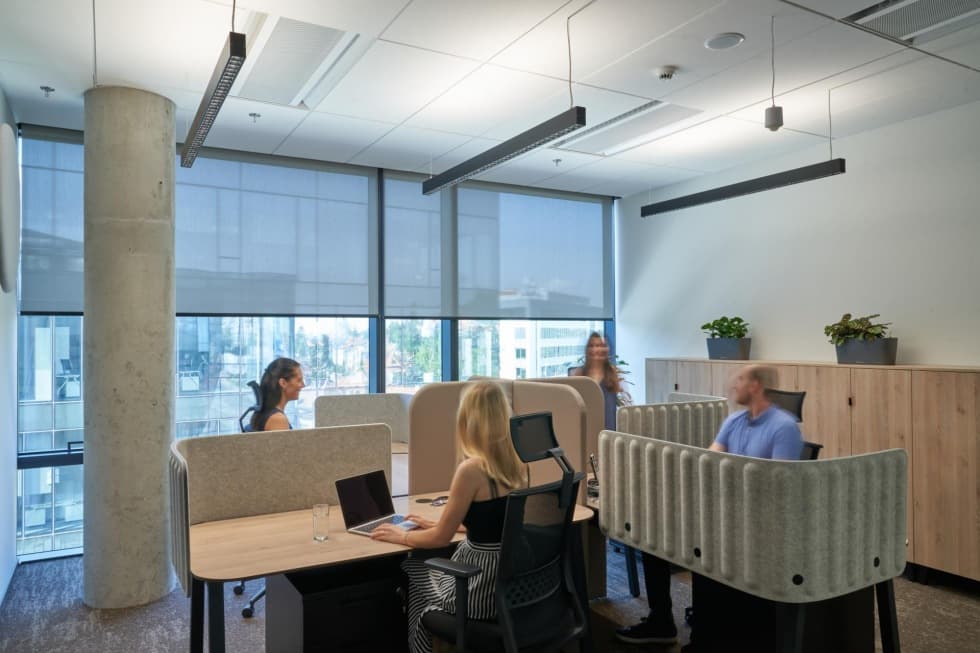 Plenty of space
The emphasis on practicality played a crucial role
in this case, because employees work with a large number of documents that cannot be digitized. Good ergonomics and storage space for all the necessary materials are vital to their comfortable work and maintaining order in the office.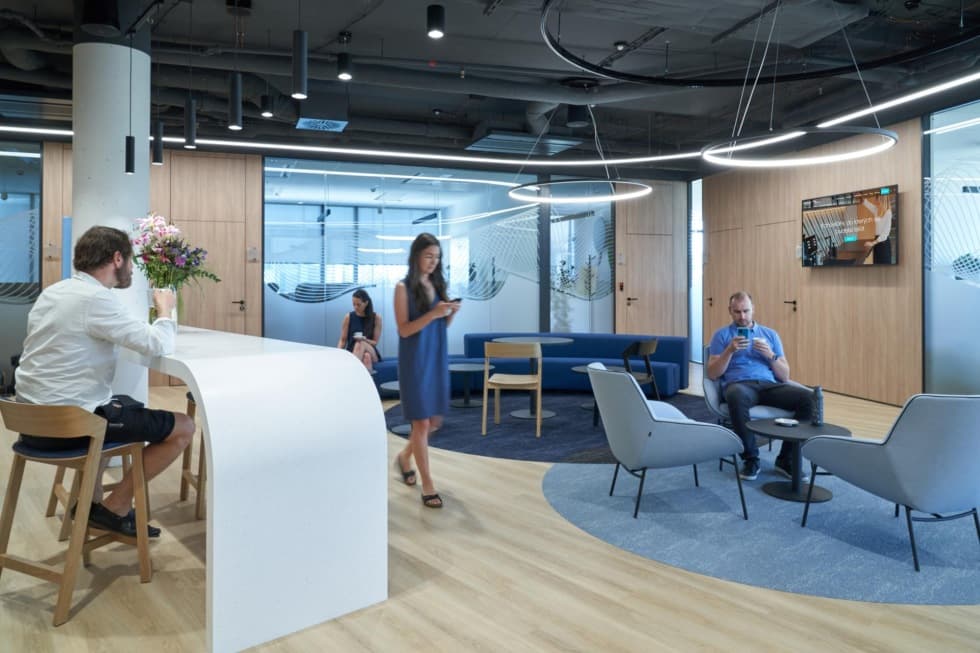 Flexibility of
the environment
The coordinated selection of natural materials and colours also has a positive effect on comfort and efficiency. Although we are still talking about office space, we were able to create an atmosphere that employees perceive very positively. These days even very serious brands can offer offices that go with the times and are suitable both for focused work and for meetings and relaxation.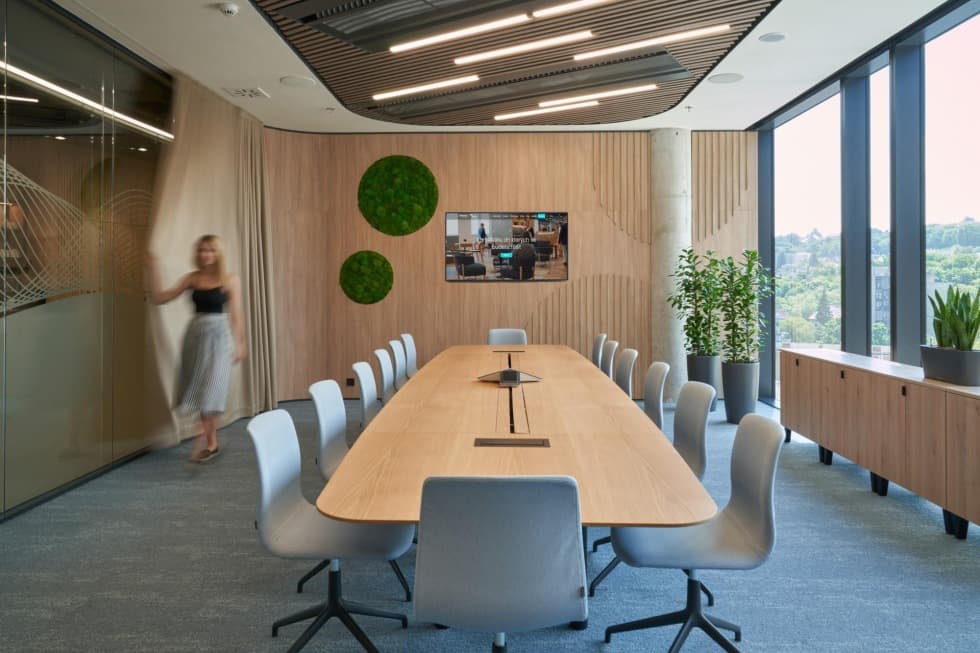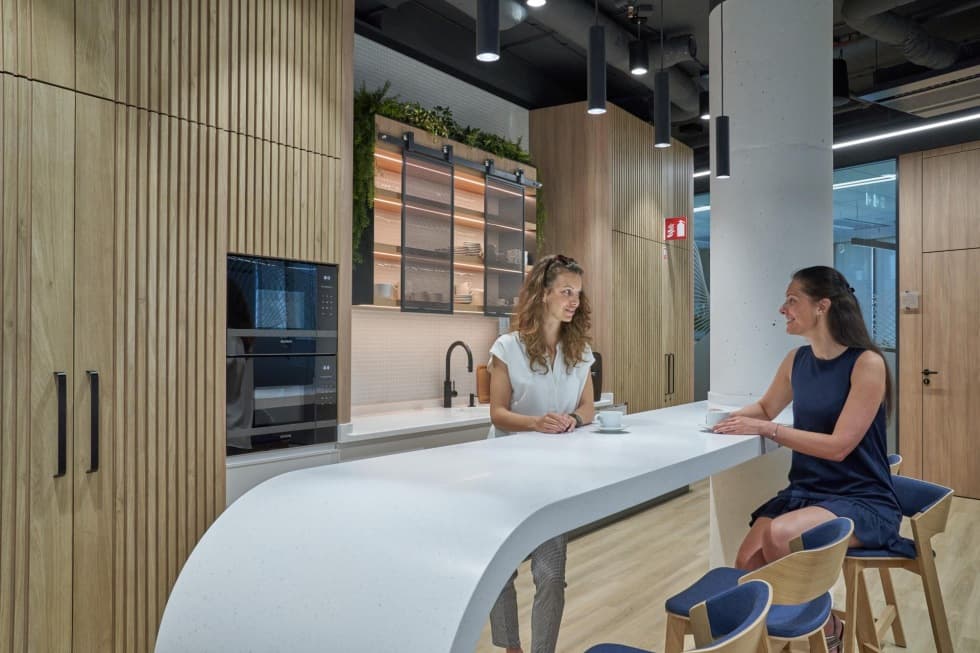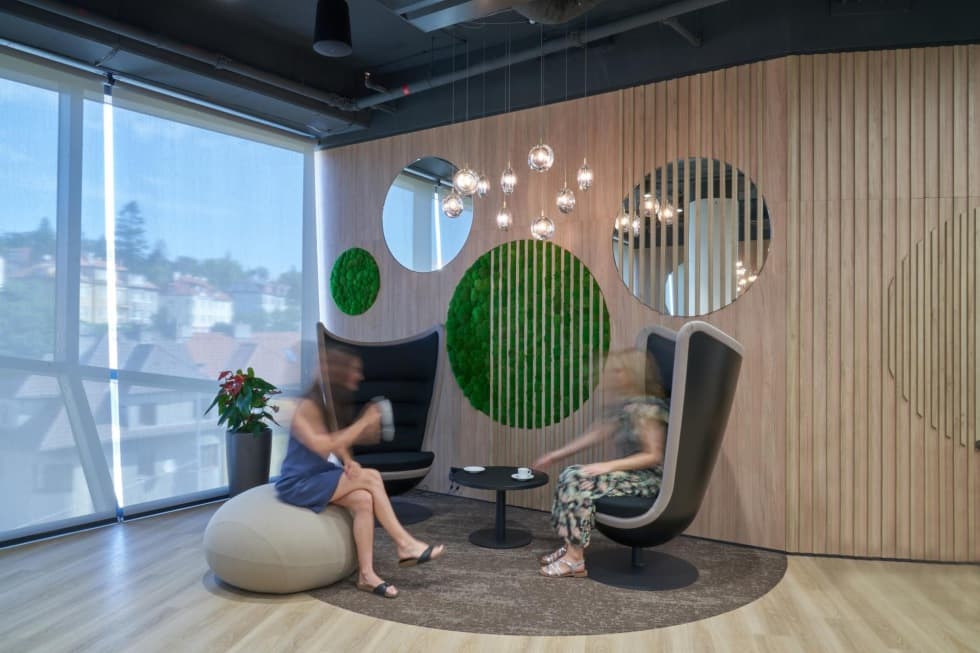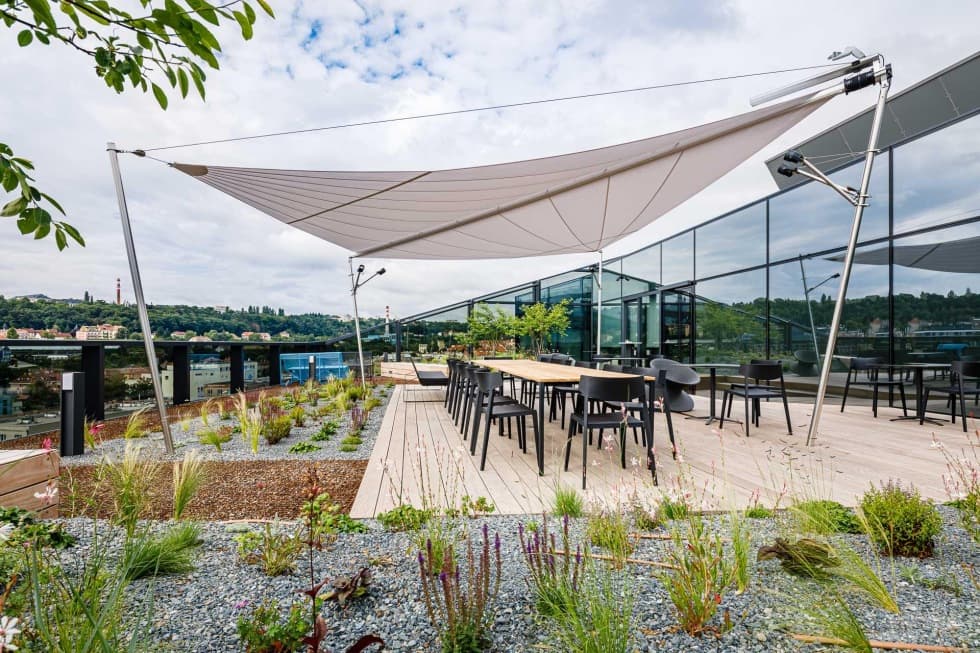 Terrace with a view
An interesting extension and another contribution to the comfort of employees is a representative terrace with a breathtaking view of Prague. Thanks to the electrified meeting table and shading, it is possible to hold meetings here, and the terrace is also accessible directly from the directors' offices.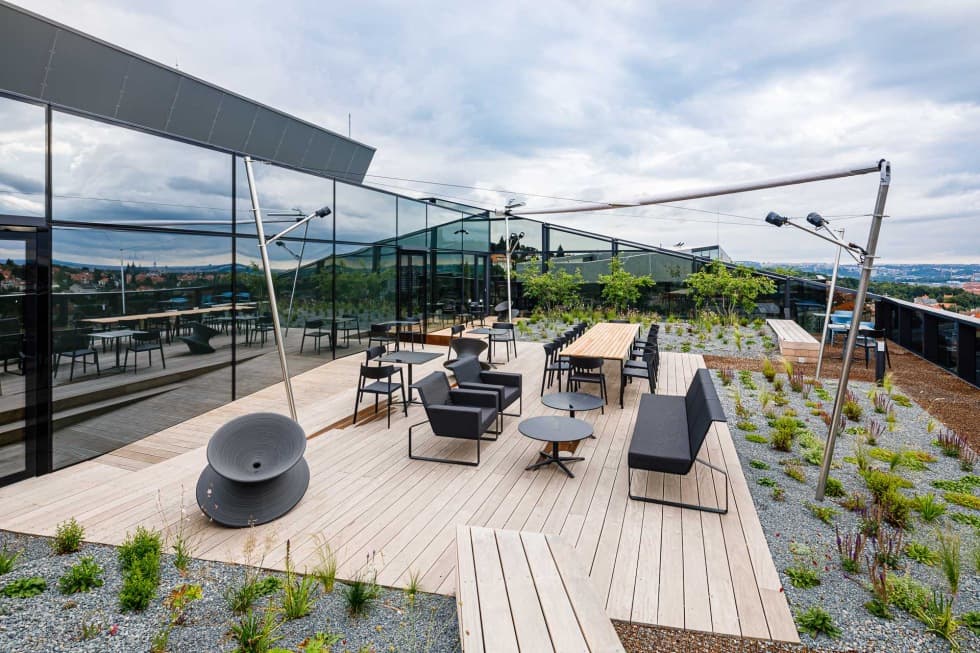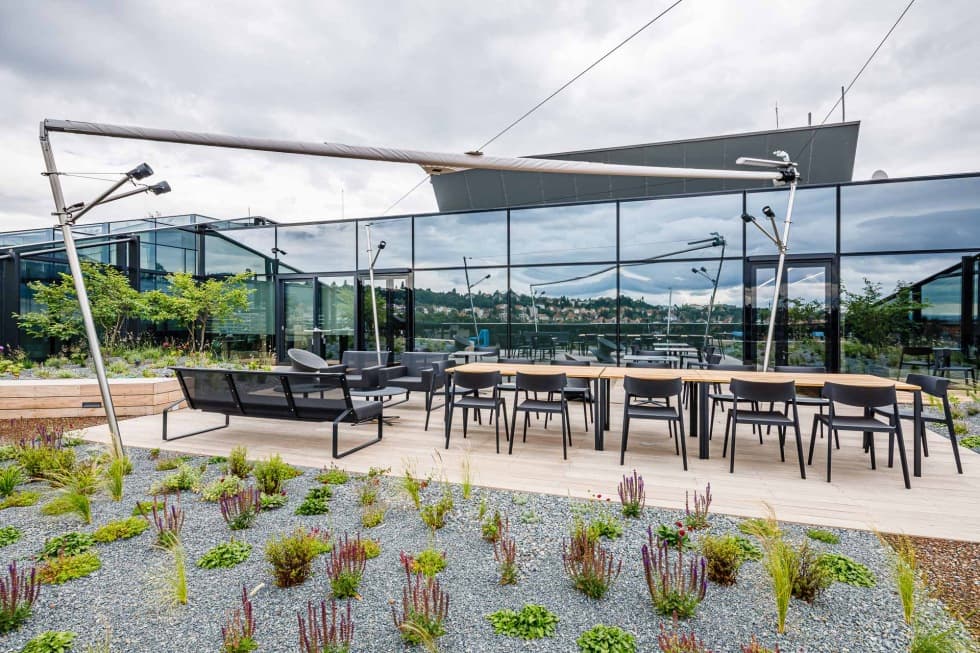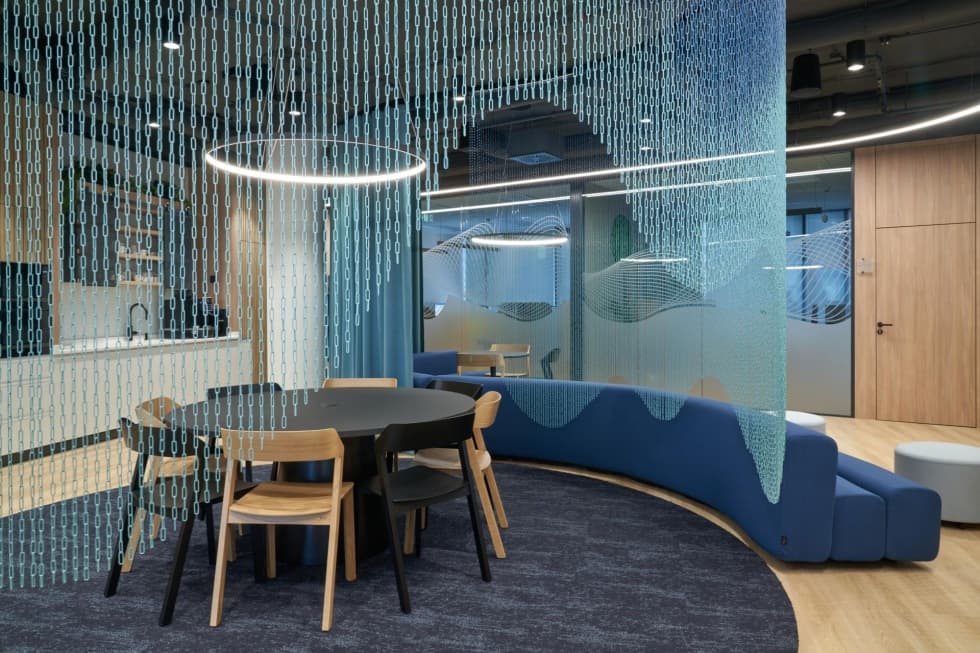 Water element and technologies
Technology and interactive elements also give the offices a modern look. In addition to the well-planned lighting, the rounded LED wall in front of the reception desk, on which running water is projected, is worthy
of attention. The resulting effect immediately catches
the eye.
If you also want offices that grab people's attention while offering exemplary everyday practicality, write to us how we can help you. We will take care of your project
from start to finish.
Photos authors: Adam Fuchs & Lukáš Prokůpek, Petr Andrlík
Do you like it? Share it.
Want to sit in an office that looks like this?
Write to us with your requests and wishes. We will create your dream interior.