When mobile partitions play the main role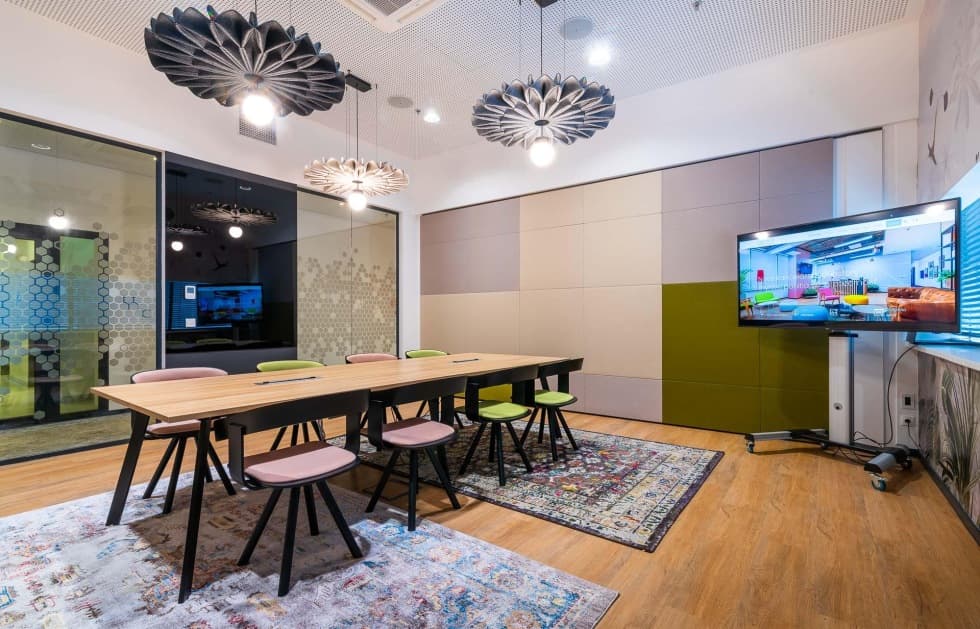 We have already mentioned our collaboration with the myhive brand from the IMMOFINANZ portfolio in several references. That is why we greatly value the trust that the client has placed in us since 2019.
Meeting rooms for all
This time, we customized the meeting rooms on the second floor, which are intended for all tenants in the building. We implemented it as a design & build project – from design, to project documentation, to implementation, including the interior design.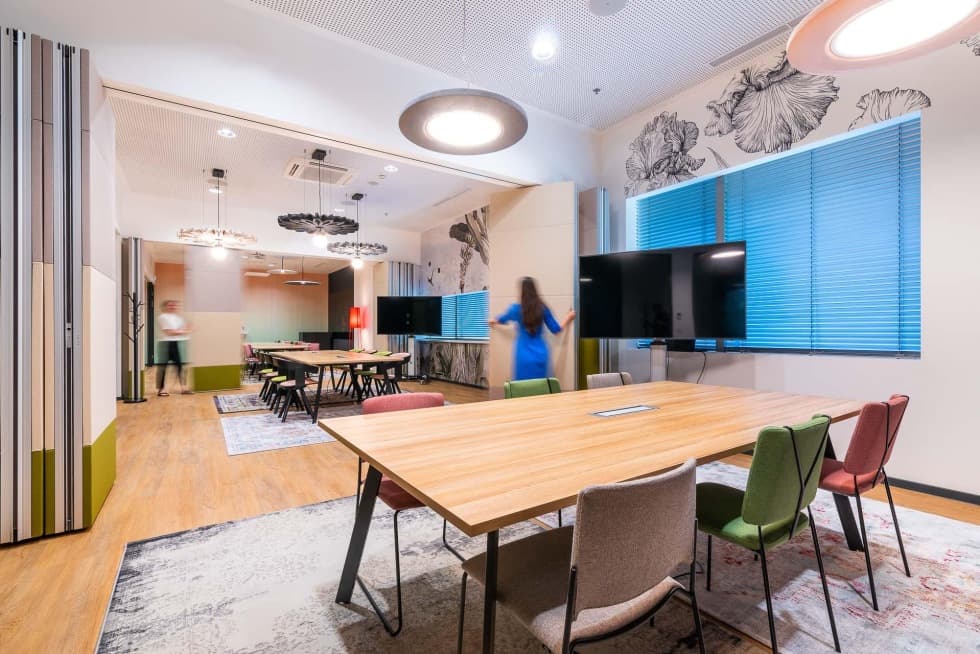 Three in one
The inspiration was the myhive coworking concept. The space is divided into three meeting rooms, where one intelligent space for meetings with a larger number of people can be created very quickly and elegantly. This time, however, mobile partitions are used not only for their practicality but also for functional and aesthetic reasons, having been designed from acoustic
cladding in non-obtrusive colours.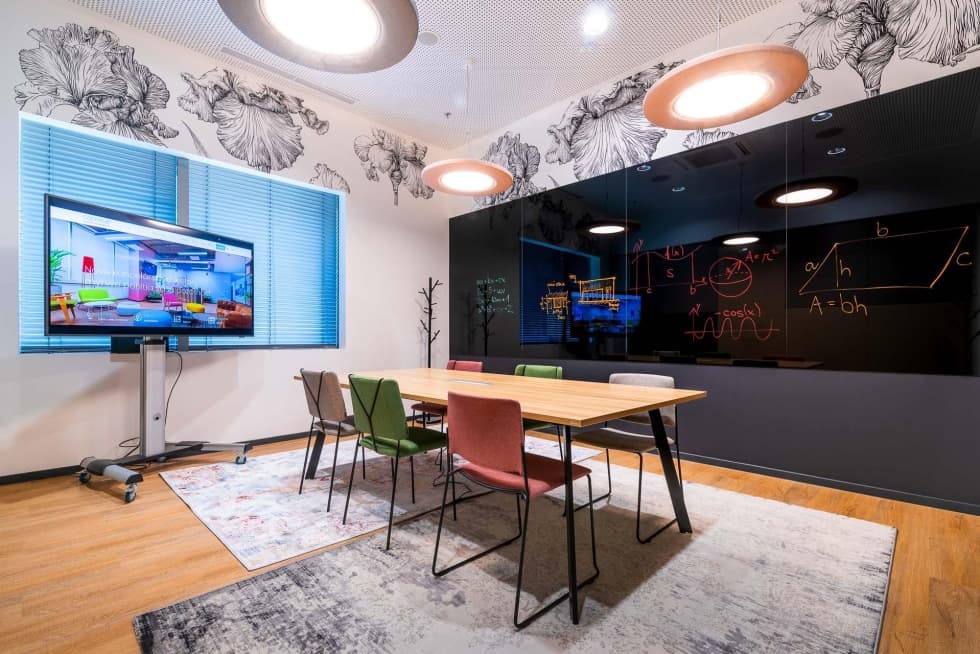 Technology and design go together
In the individual sections, there is a screen on stands for increased mobility and flexibility, a writable board made of lacquered black glass, a projection screen and air-conditioning units to increase comfort and air quality.
Lamps, carpets and colourful chairs complete the overall look. The walls are cosy thanks to floral wallpaper.
This project shows that a practical use of space does not have to be boring. On the contrary, the sophisticated use and technical designs of the material can create a modern and timeless space. CAPEXUS is fully available to create everything a client needs. Just contact us and together with our creative team we will work out all your requirements down to the smallest detail.
Author of the photos: Aeternus Pictures - Tomáš Schiller
Do you like it? Share it.
Want to sit in an office that looks like this?
Write to us with your requests and wishes. We will create your dream interior.