Visit the innovative Healthy Longevity Cafe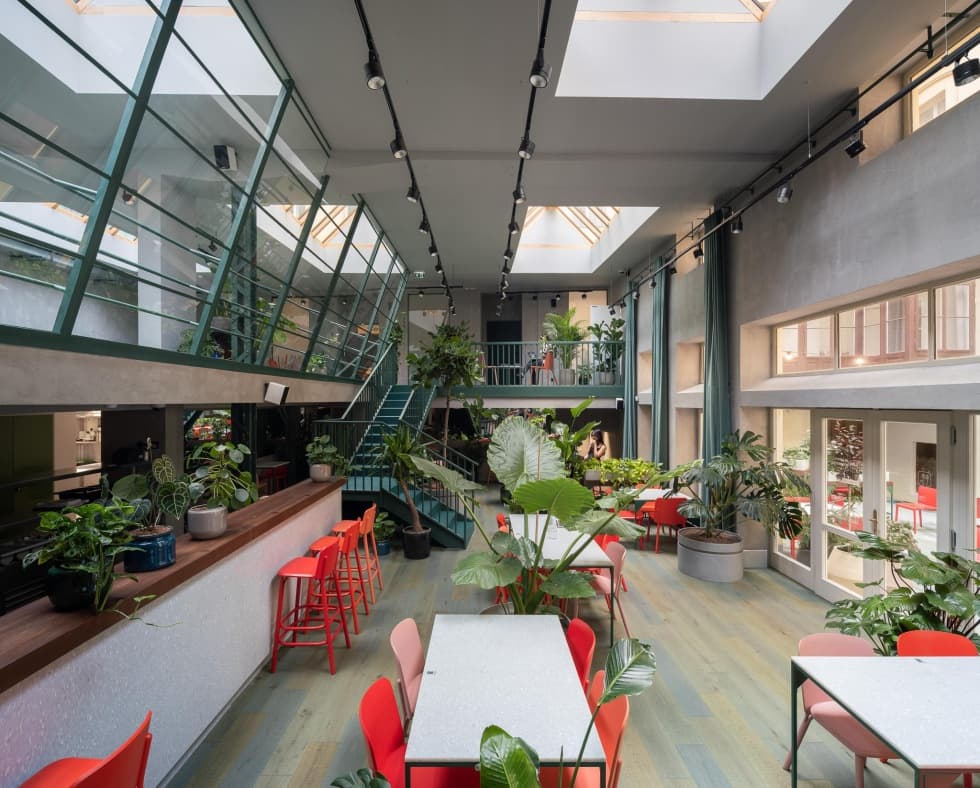 CAPEXUS took part in the implementation of the very first of a series of innovative wellness cafes, which was opened a stone's throw away from Wenceslas Square by the Healthy Longevity Clinic international network of private clinics. Besides a completely revolutionary concept, the cafe offers many attractive design solutions.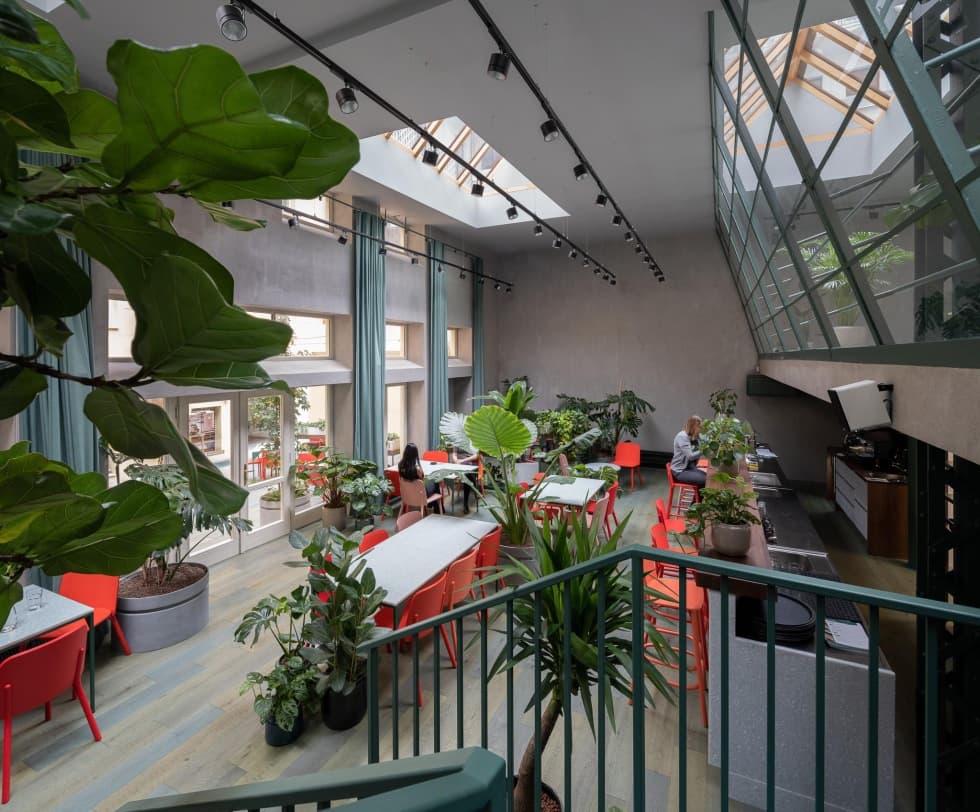 A place of the future where you can turn back the clock
Instead of standard coffee, Healthy Longevity Clinic incorporates health and longevity into its menu. What does this mean in practice? Visitors have access to diagnostic testing and a team of experts right in the cafe. All this combined with the possibility to purchase scientifically proven food supplements and enjoy high-quality meals that meet individual nutritional needs.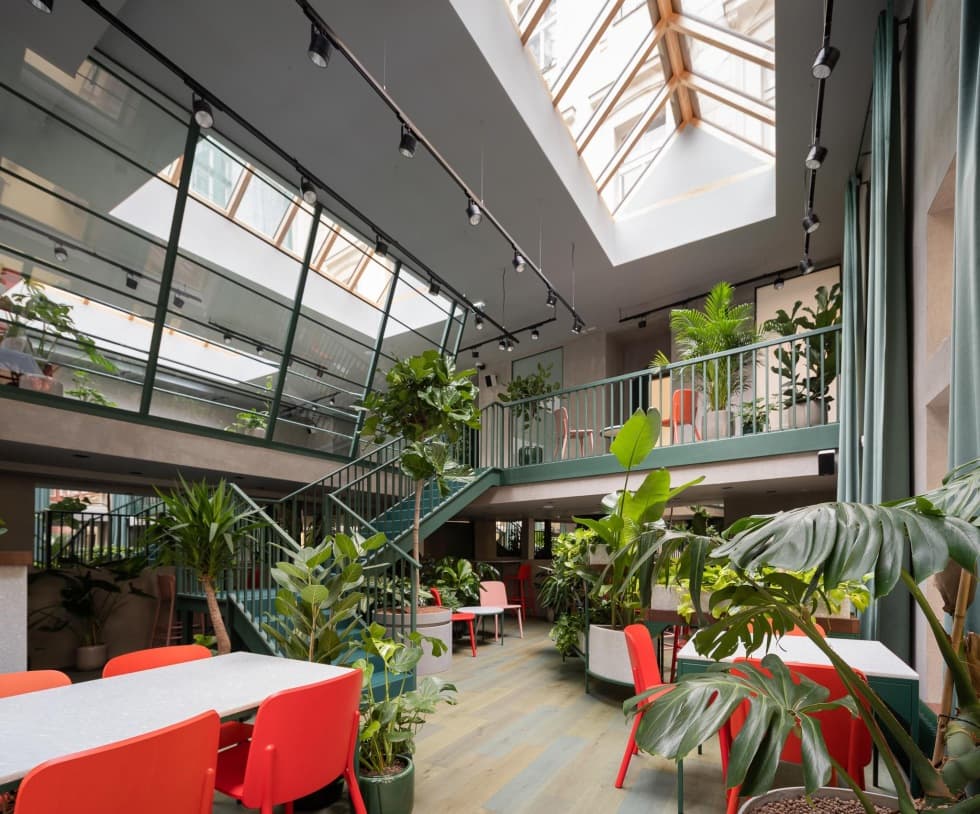 Even a quick glance at the photos reveals the uniqueness of the entire space. CAPEXUS carried out the necessary building modifications, including the laying of floors, and based on the design by architects from the CHYBIK+KRISTOF studio, produced atypical interior fittings and unique furniture. A visitor to the cafe finds themselves in an "elegant jungle" full of greenery, dominated by metal structures, stained wooden beams and plenty of natural daylight flooding through large windows.
The origin of the architectural design is presented by Ing. arch. Ondřej Švančara from CHYBIK+KRISTOF studio.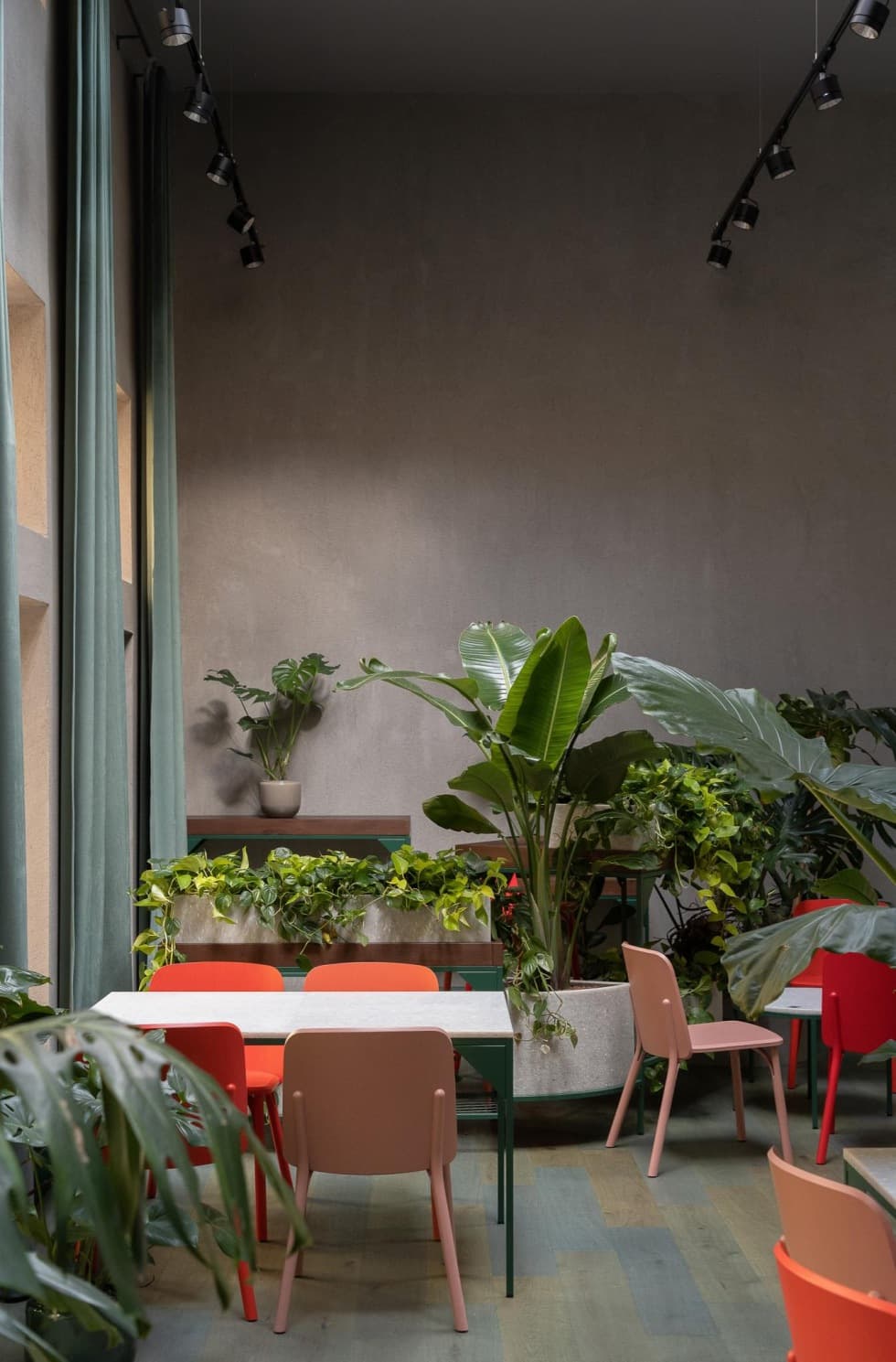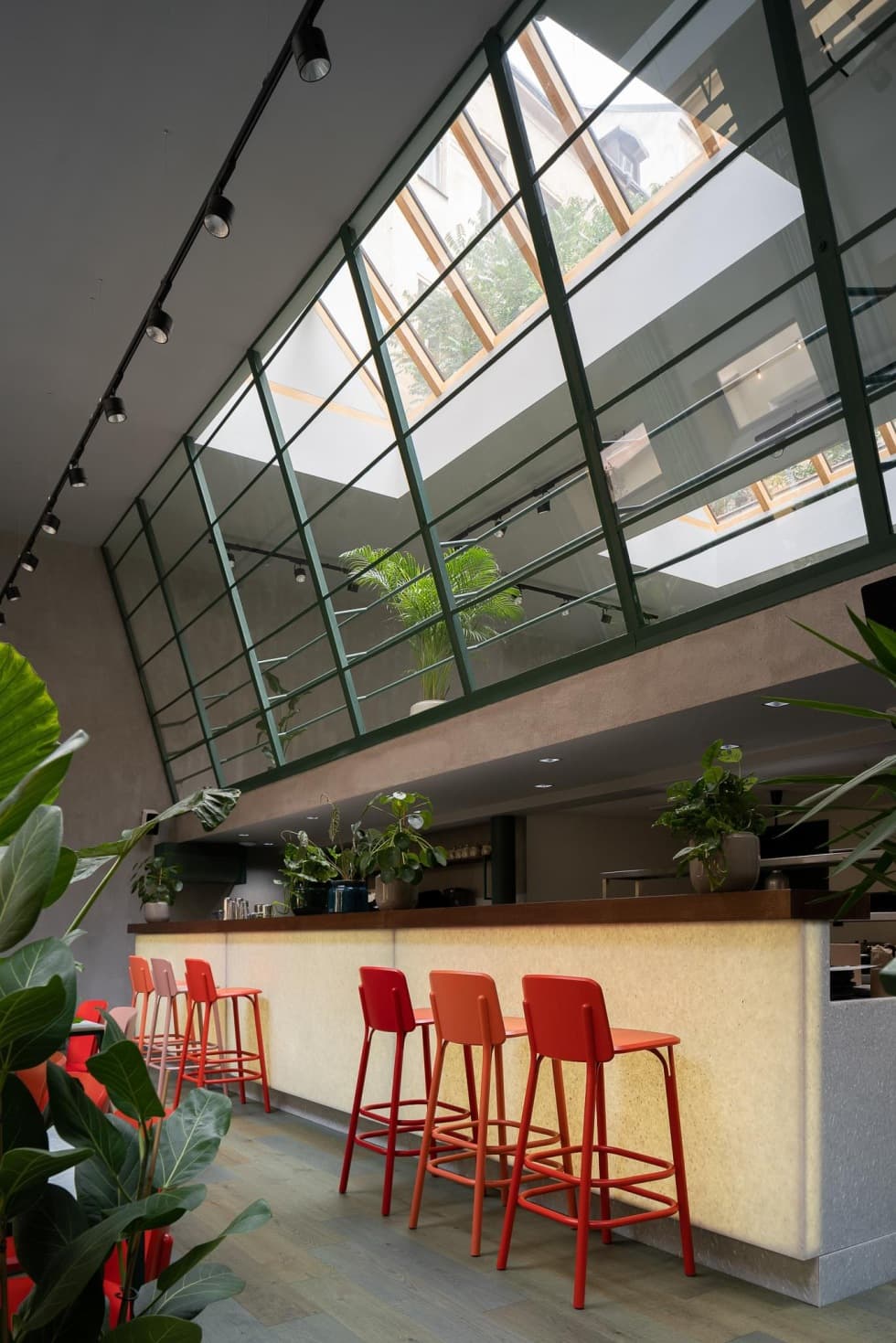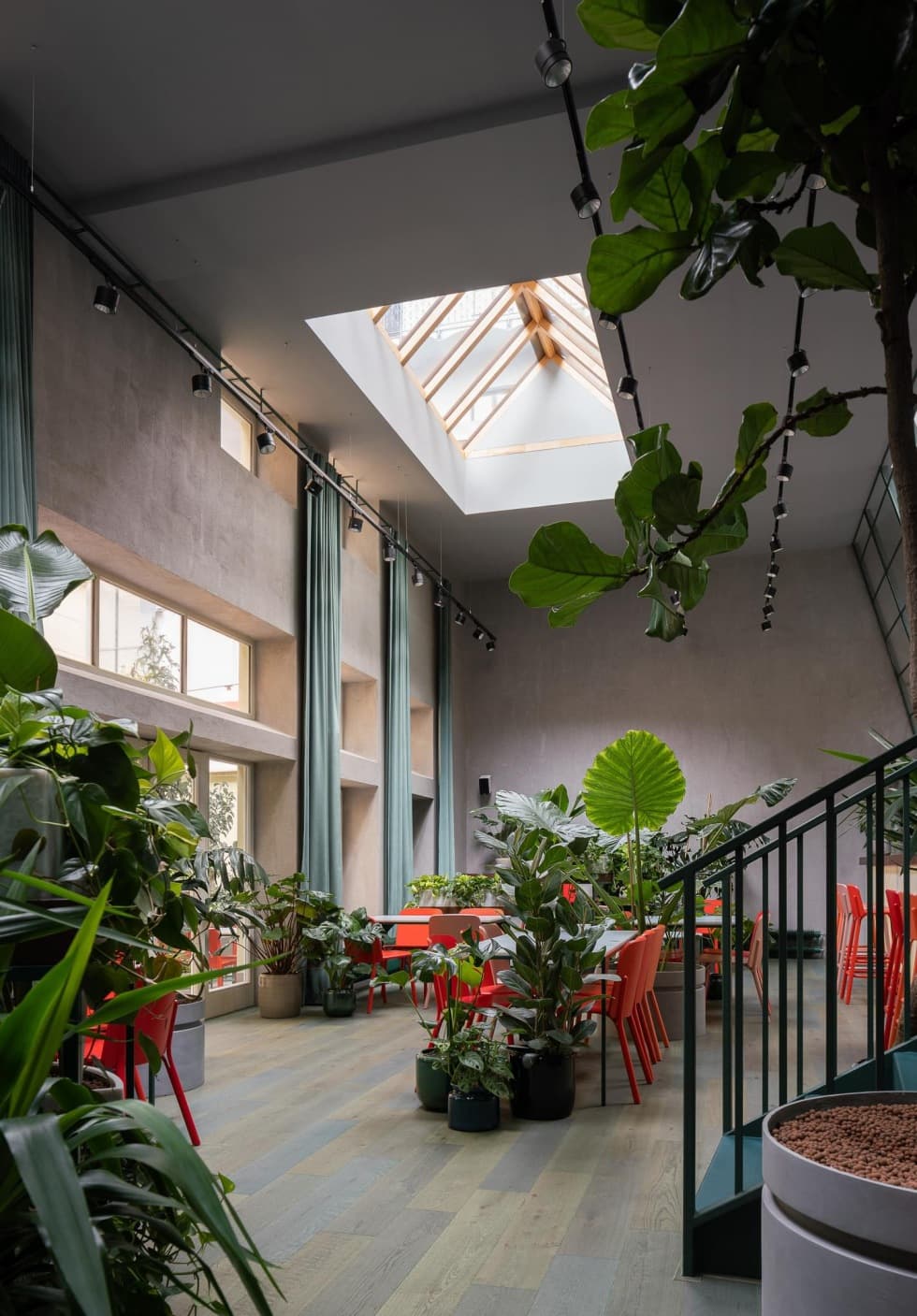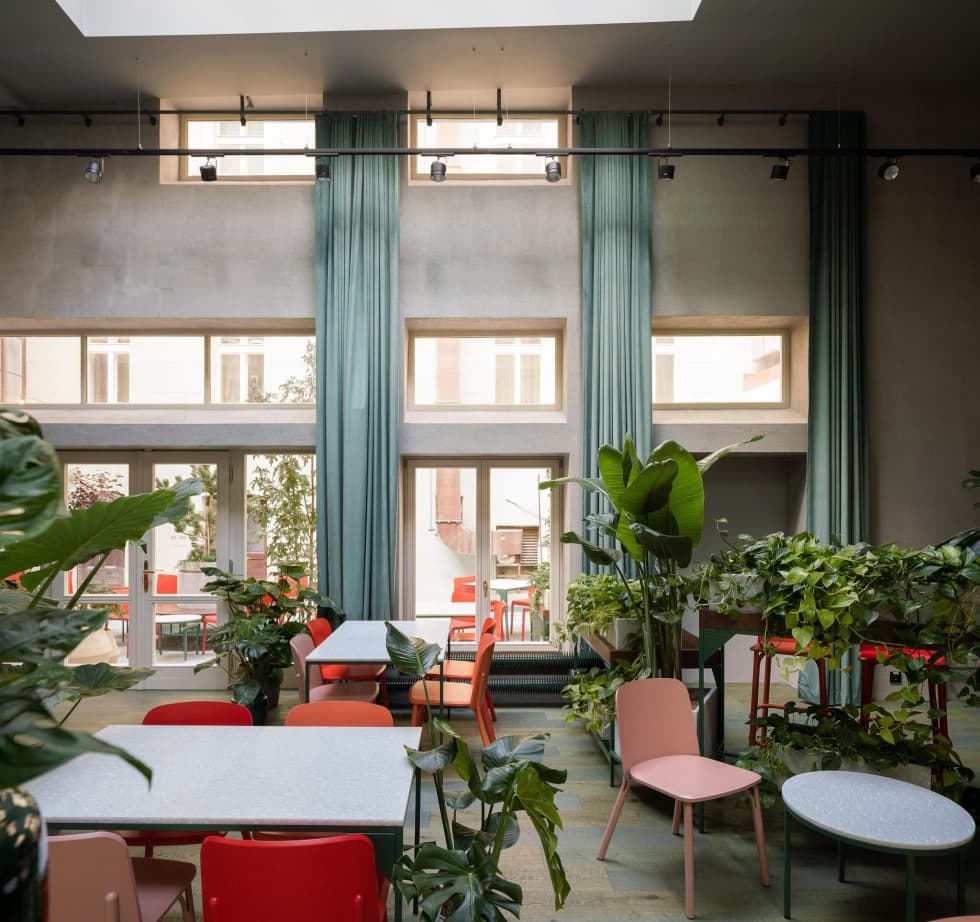 Equipped for health and mindfulness
The presence of recycled materials, special filtered water or circadian lighting that adjusts to the time of day goes hand in hand with a healthy lifestyle. An interesting feature is the presence of contrasting seating in red and coral, which resonates pleasantly with the space.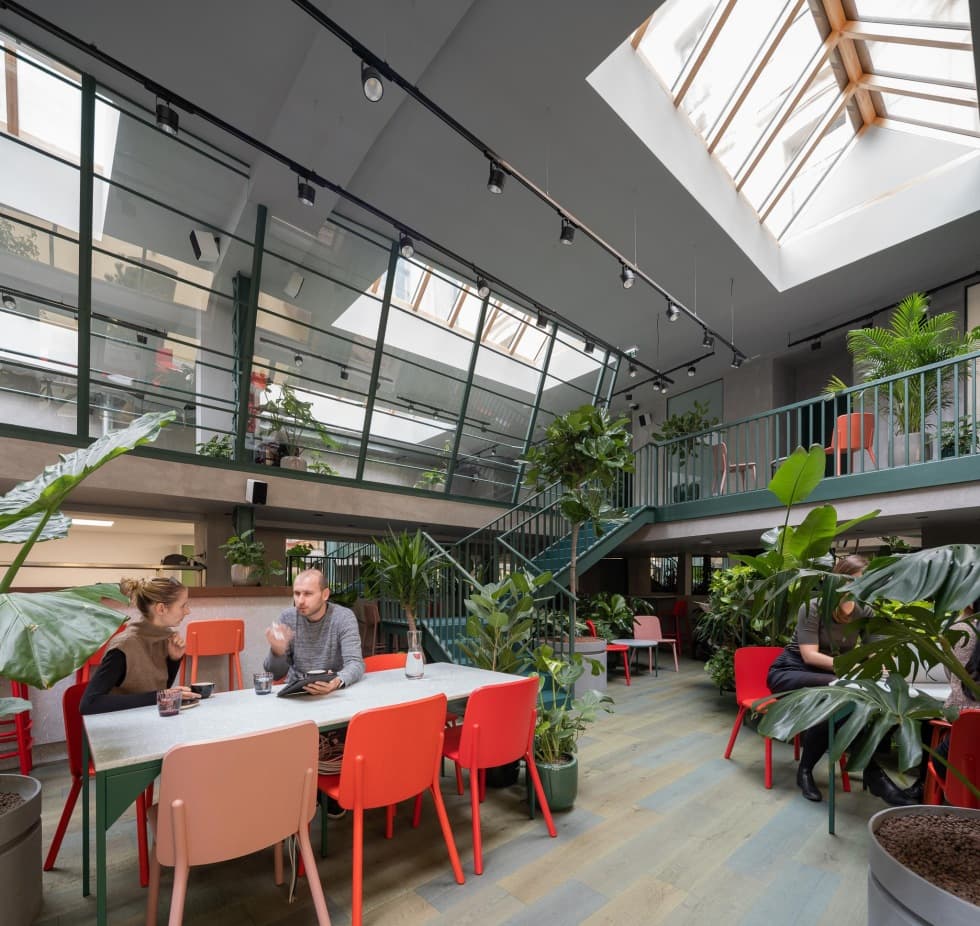 It goes without saying that local suppliers are supported. In the cafe, you can sit on TON chairs from the SPLIT collection, the first in the world to use a massive woodchip split bent in opposite directions. The cafe also includes an outdoor area with weatherproof seating.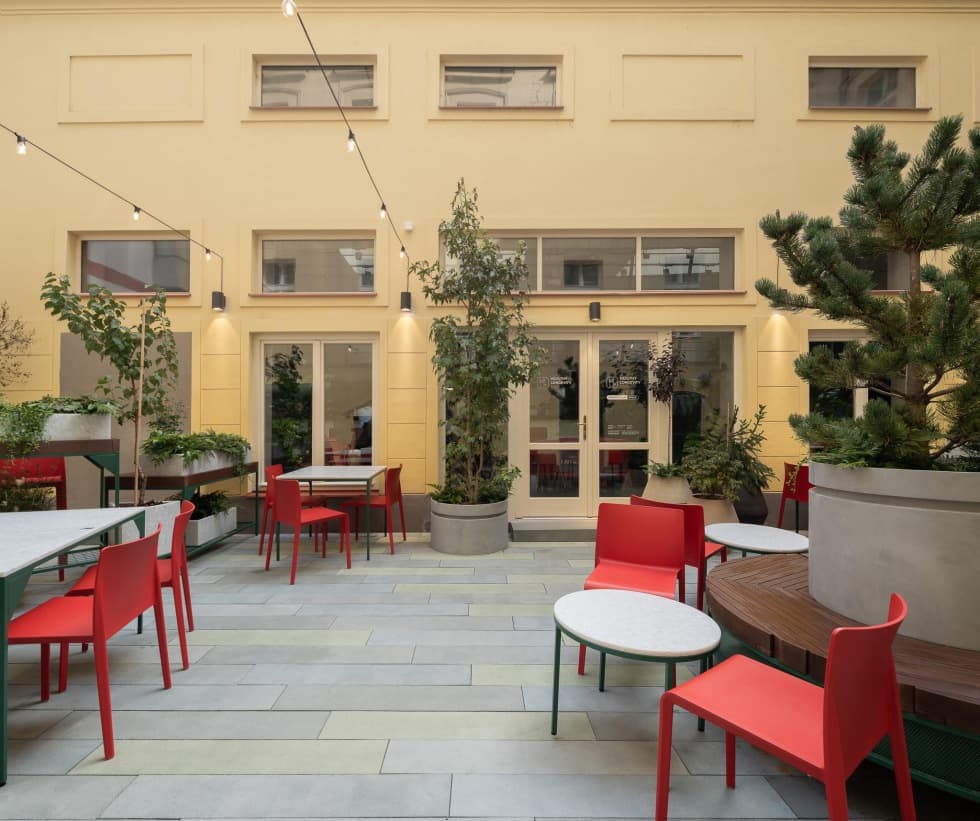 A new generation of technological and community cafes
The Healthy Longevity Cafe represents a truly exceptional project that opens a completely new chapter in the global network of innovative wellness cafes. Do not hesitate to visit this project at Opletalova 930/28 and see for yourself what CAPEXUS can do. If you too want to implement an original interior concept, do not hesitate to contact us.
Photos author: Alex Shoots Buildings www.alexshootsbuildings.com
Do you like it? Share it.
Want to sit in an office that looks like this?
Write to us with your requests and wishes. We will create your dream interior.