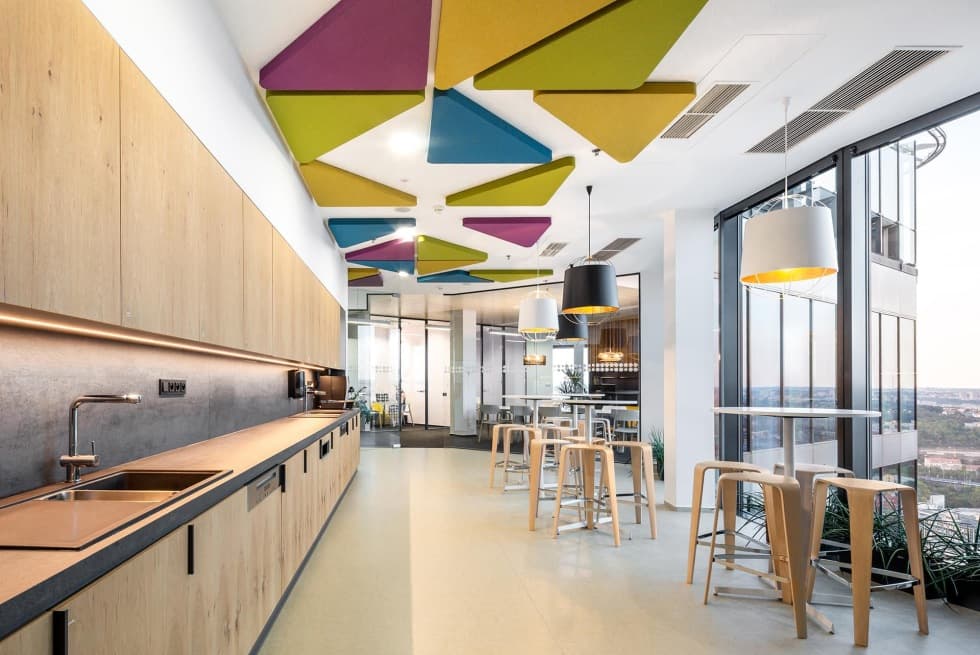 CAPEXUS renovated and expanded the offices of Passerinvest Group, a leading Czech developer and investment firm. Located on the 17th floor of the BB Centre's iconic Filadelfie building, the office impresses with its unique views of Prague, playful acoustic panels by SilentLab, and a massive custom-built reception desk.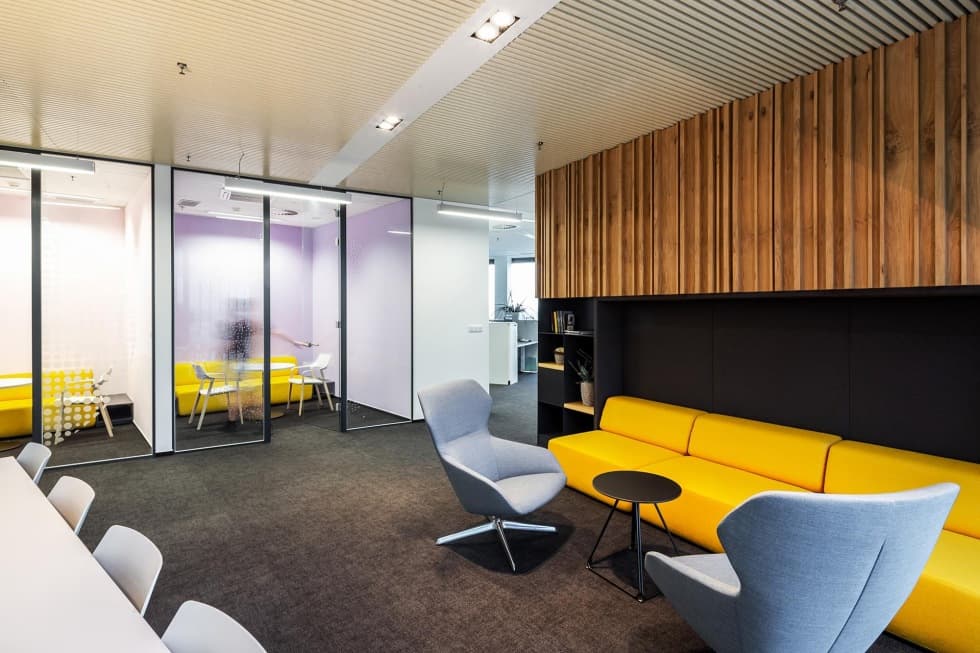 Reconstruction
The revitalization took place while the office was in full use, meaning the task of our project manager was to plan the work in such detail that Passerinvest's employees and clients would not be disturbed.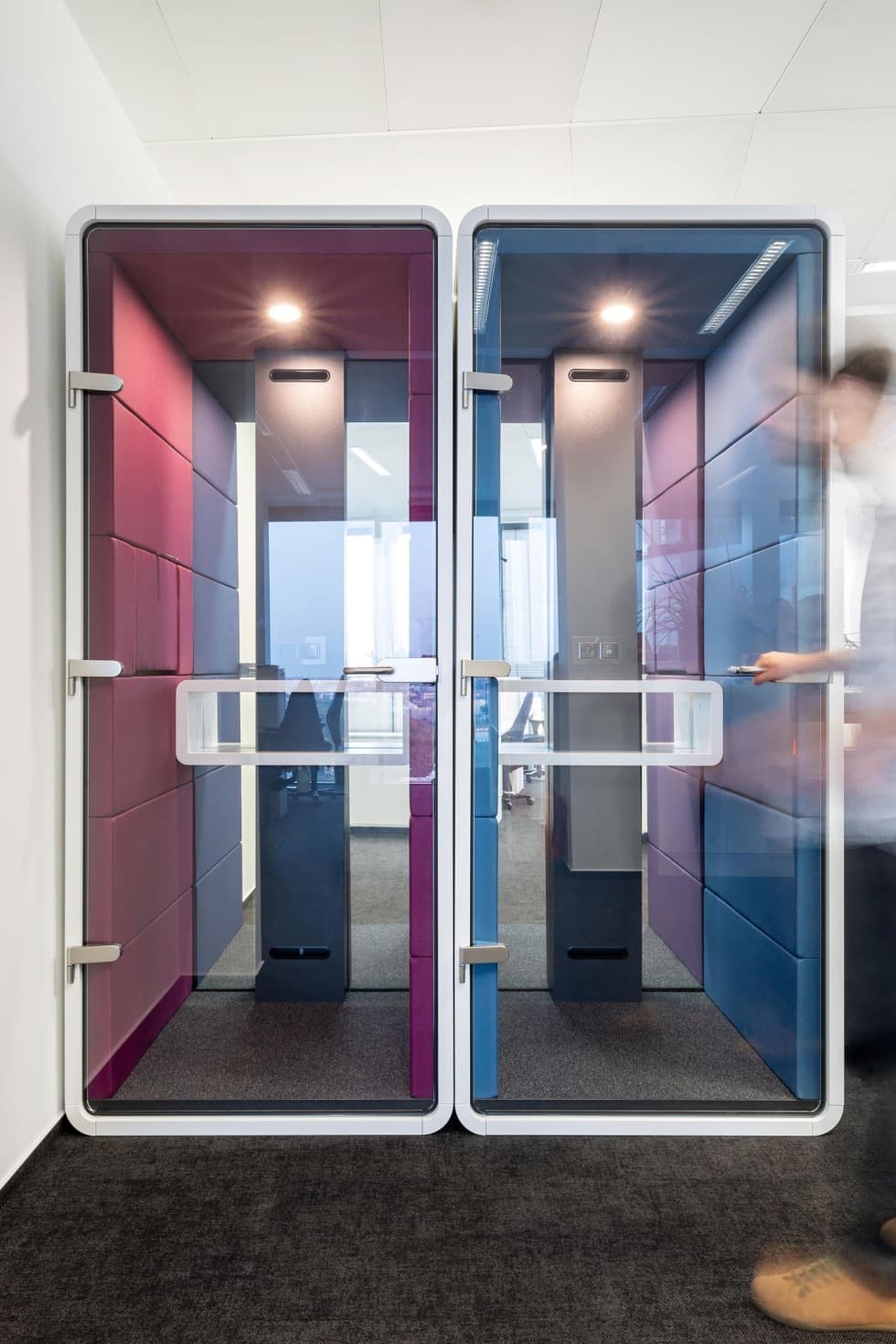 Privacy
The reconstructed office has provided a comfortable working environment for employees. CAPEXUS installed soundproofed telephone booths, and built rooms for informal meetings, a kitchen and a relaxation zone.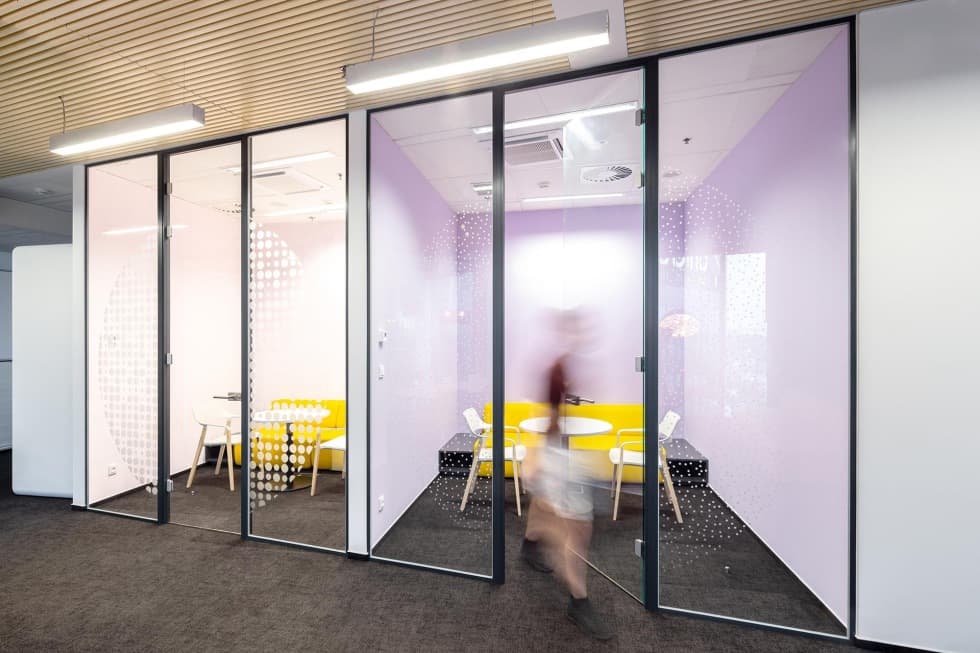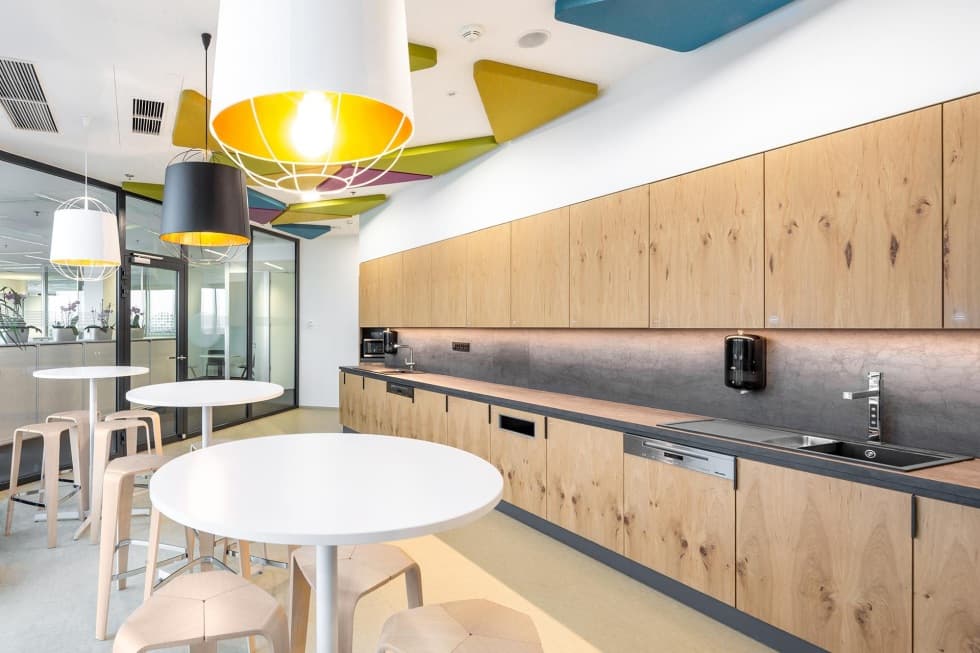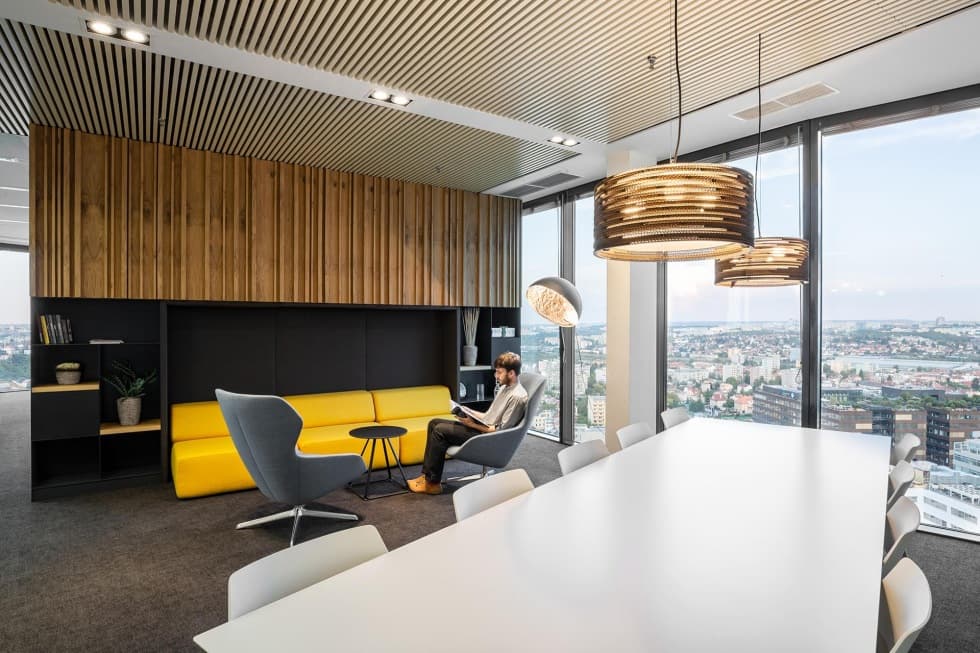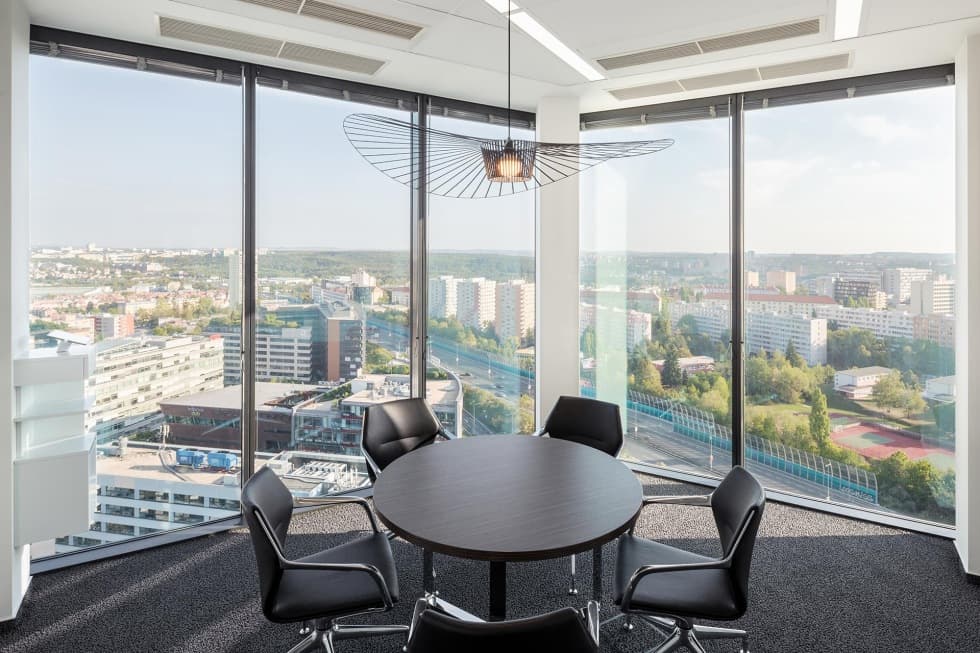 Excellent connection
Through the intercom it is possible to communicate with the reception and the reservation system for internal and external meetings, which is fully synched with the employees' calendars.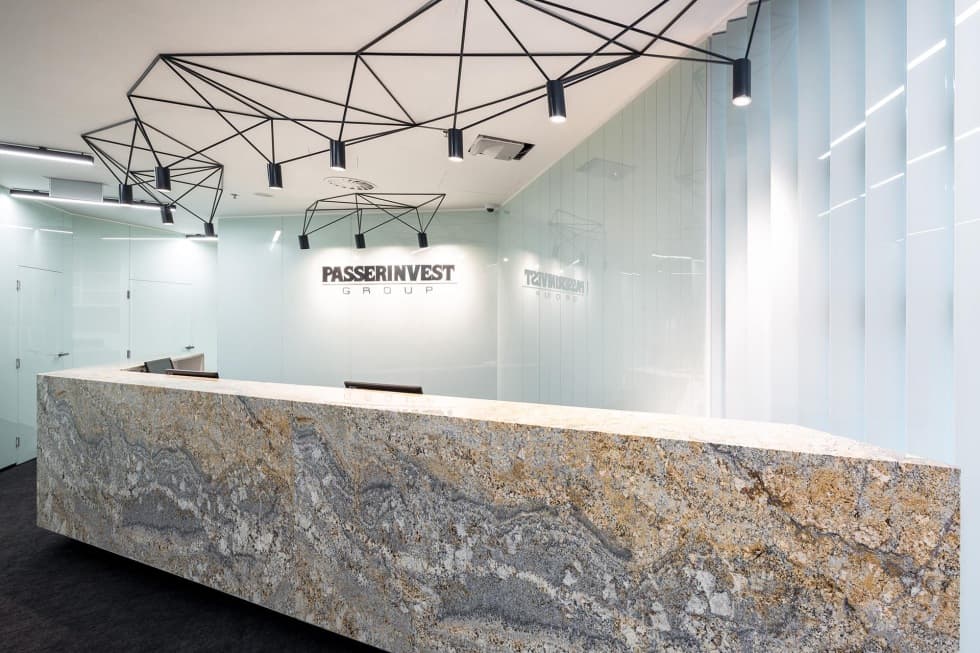 Representative look
Emphasis was placed on the prestigious reception area, dominated by a massive custom-built reception desk made of natural stone chosen by the investor. The walls are lined with lacobel glass on which images are projected. The space is complemented by atypical lighting that provides plenty of illumination directed at the workspaces of each receptionist.
Do you like it? Share it.
Want to sit in an office that looks like this?
Write to us with your requests and wishes. We will create your dream interior.