New reception area in Euro Palace shows power of first impressions
With its first-class business location, the Euro Palace is home not only to a number of companies, but also to a completely new reception area created by CAPEXUS. The client contacted us based on previous positive experiences. We provided both the architectural design and the actual implementation of the entire project. Read on for a closer look at some of the thoughtful details.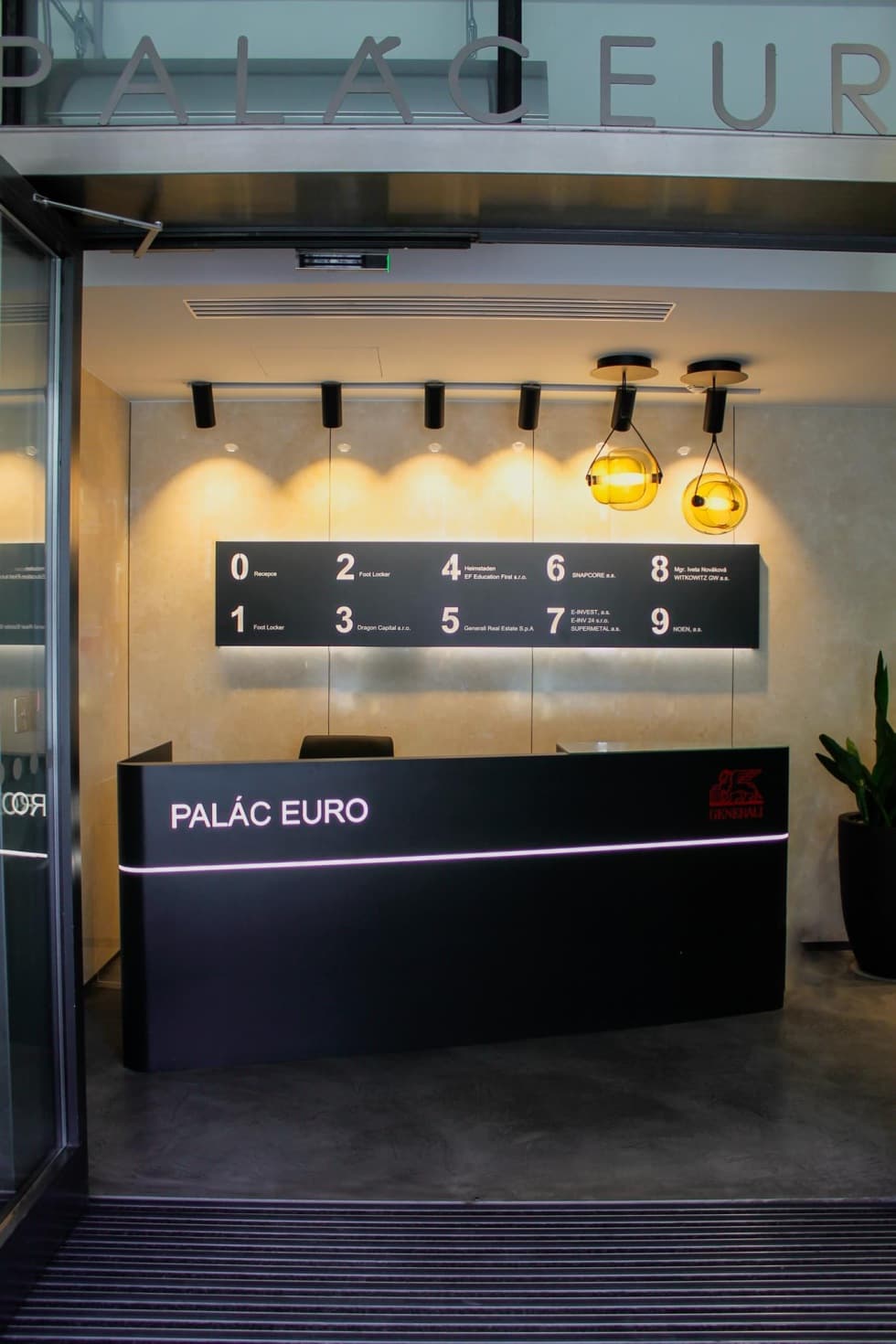 A renovation
at the right time
The Euro Palace encompasses a number of buildings at the bottom of Wenceslas Square, and some of its floors are connected to the neighbouring Palace Astra, the first functionalist building in Prague. Standing on a triangular plot, the building was completed in 2002 according to the project of the DaM architects studio.
However, the individual interior parts of the building must also go hand in hand with a modern style. Therefore, it came as no surprise that it was time to completely overhaul the main reception area. The result is an impressive entrance to the adjoining premises that meets current requirements and trends.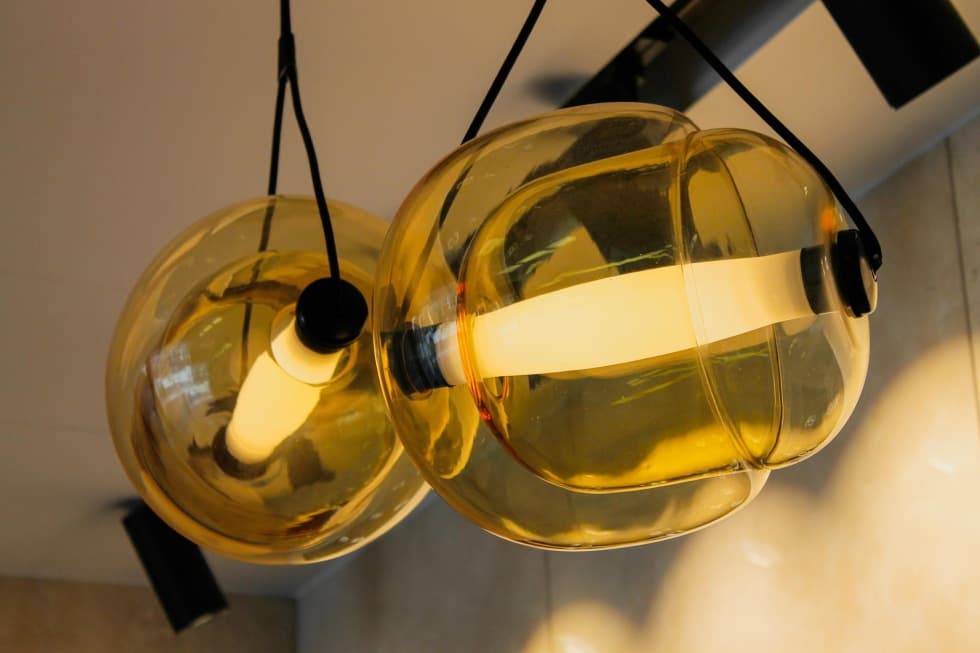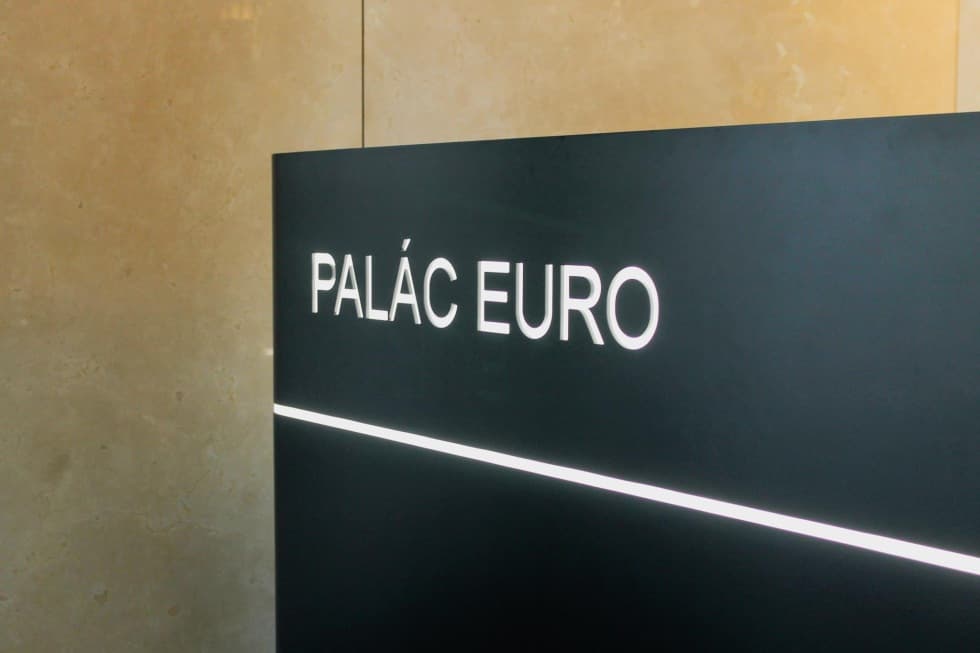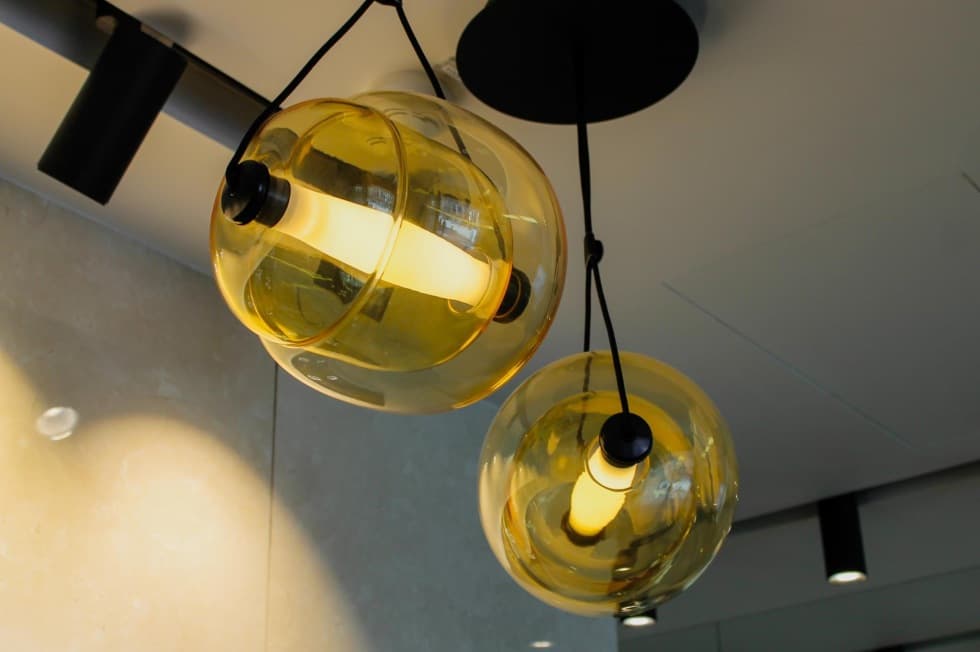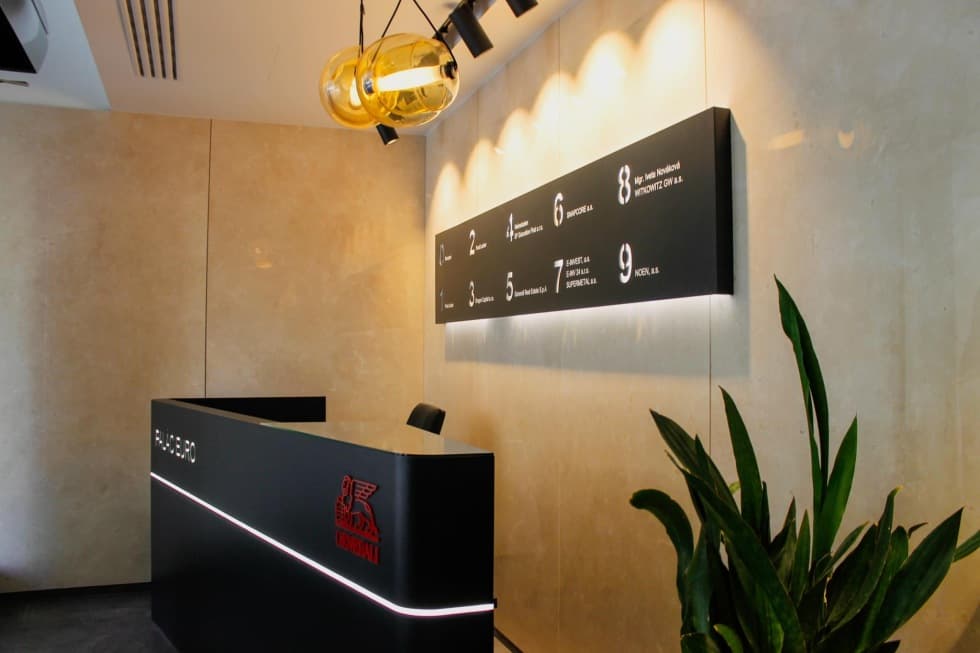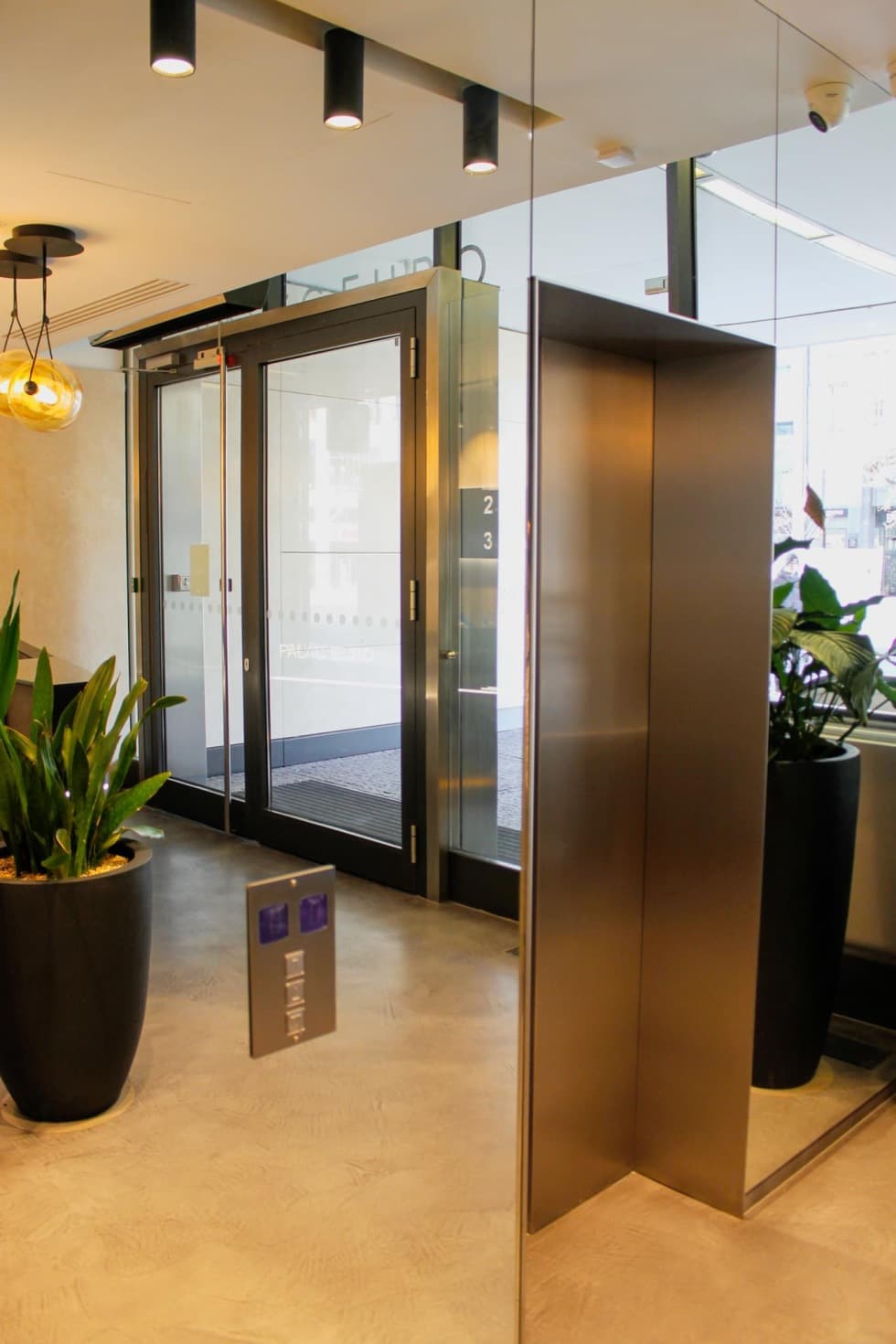 A remarkable combination
The unconventional combination of individual materials is not to be overlooked. Within the reception area there is a successful interplay of stone tiles,
mirror walls and screeds on the floor.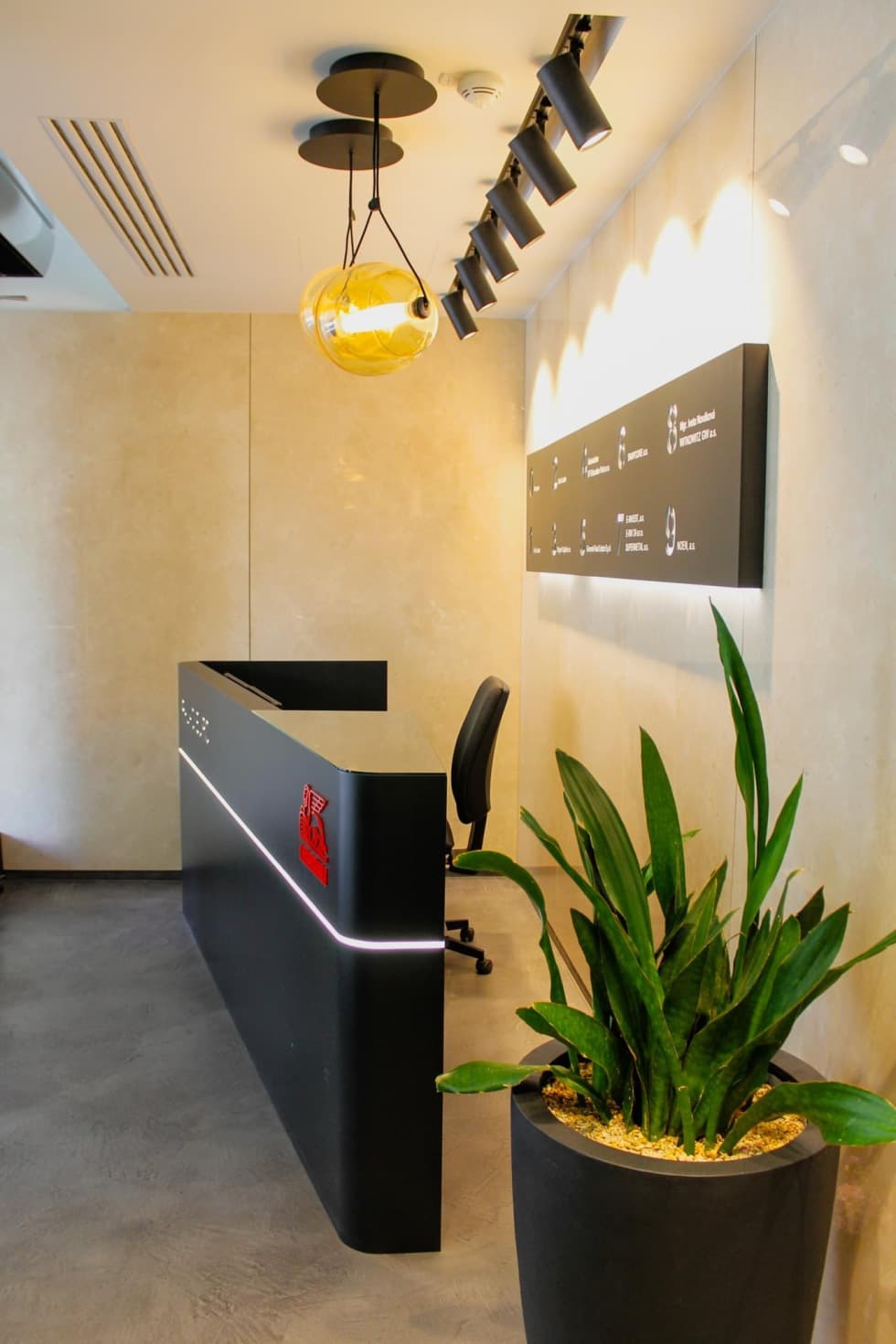 From reception
to the entire office
A modern office reception area isn't the only thing we can offer you. Do not hesitate to contact us today. We will be happy to help you achieve your dream work environment.
Photos author: Martina Prášková
Do you like it? Share it.
Want to sit in an office that looks like this?
Write to us with your requests and wishes. We will create your dream interior.