LMC innovates the world of work from new offices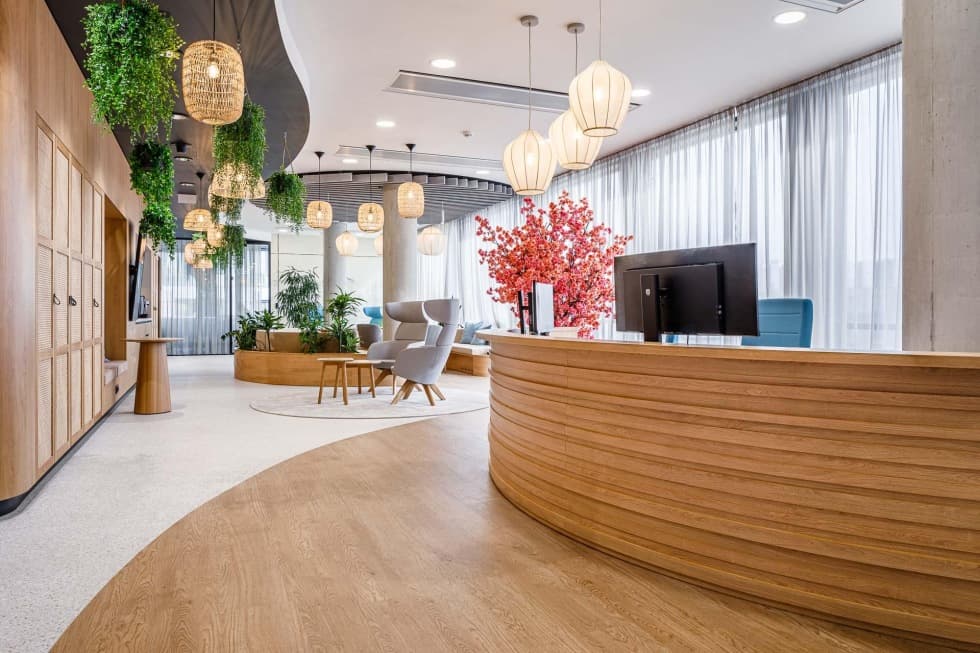 LMC, whose properties include Jobs.cz, Atmoskop and Práce za rohem, is one of the most important companies in the field of HR and online job offers in the Czech Republic. It was therefore all the more important for us to design and implement offices that would reflect the company's unique culture and desire for an informal work environment. Take a look at the result, which won 1st place in the Office of the Year 2022 competition in the IT Office category.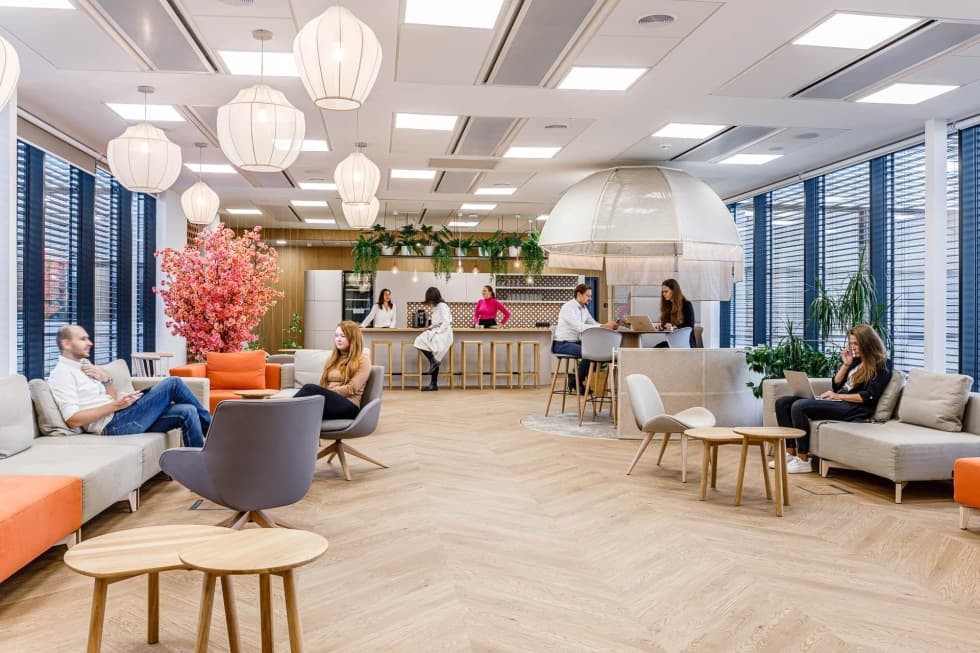 Anchored in
the DOCK
Nobody knows better than LMC that attractive offices go hand in hand not only with the recruitment of talented employees, but also with work efficiency and workplace health.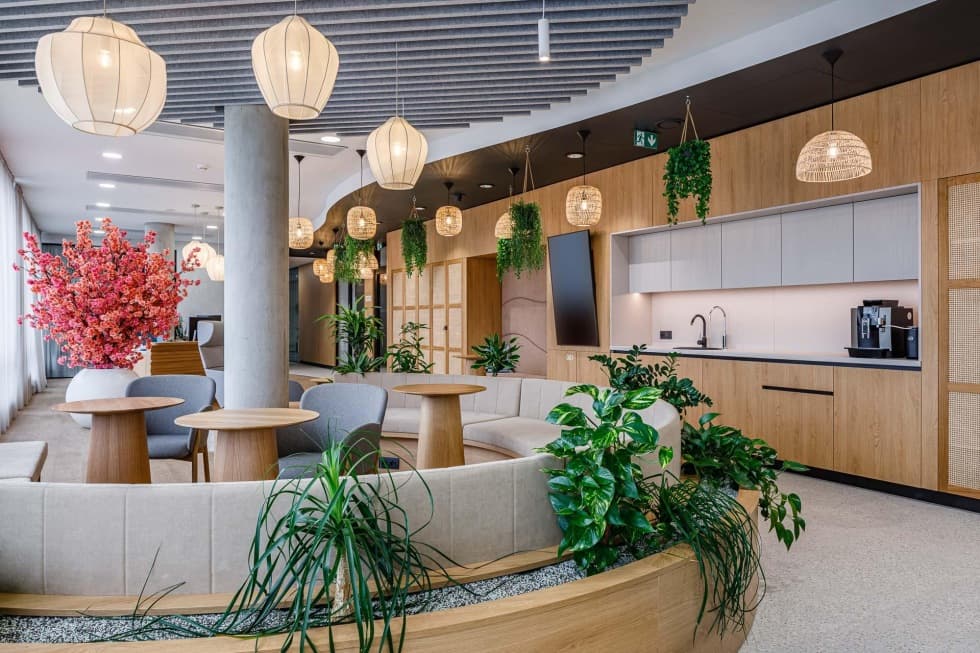 We kicked off the entire project by carrying out a "stay or go" analysis for the client with the aim of determining whether a move out of the Lighthouse Towers in Prague's Holešovice district would be worthwhile. We did all this having in mind a number of parameters, including
the condition of the building or the relationship of employees to the location.
The results of the analysis showed that the modern DOCK in Five complex at the other end of the Libeň bridge was the ideal choice for a strategy based on a flexible concept of work and teamwork.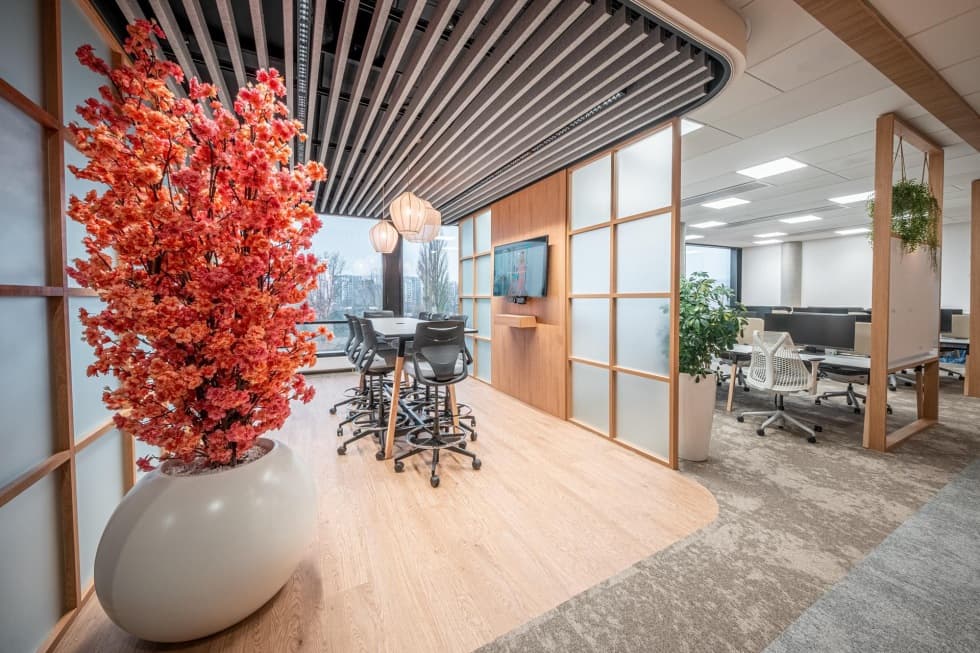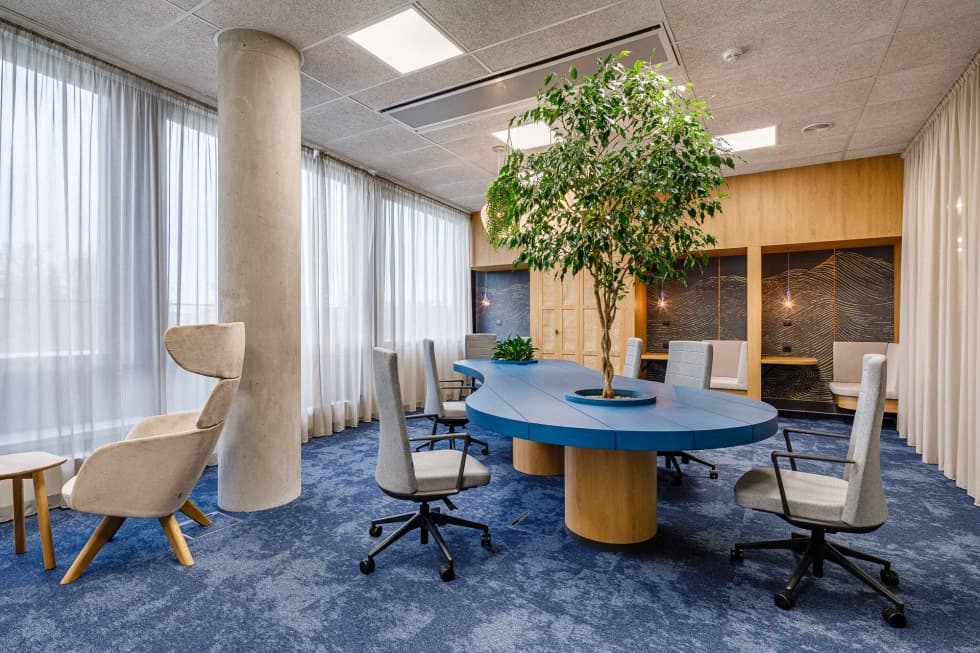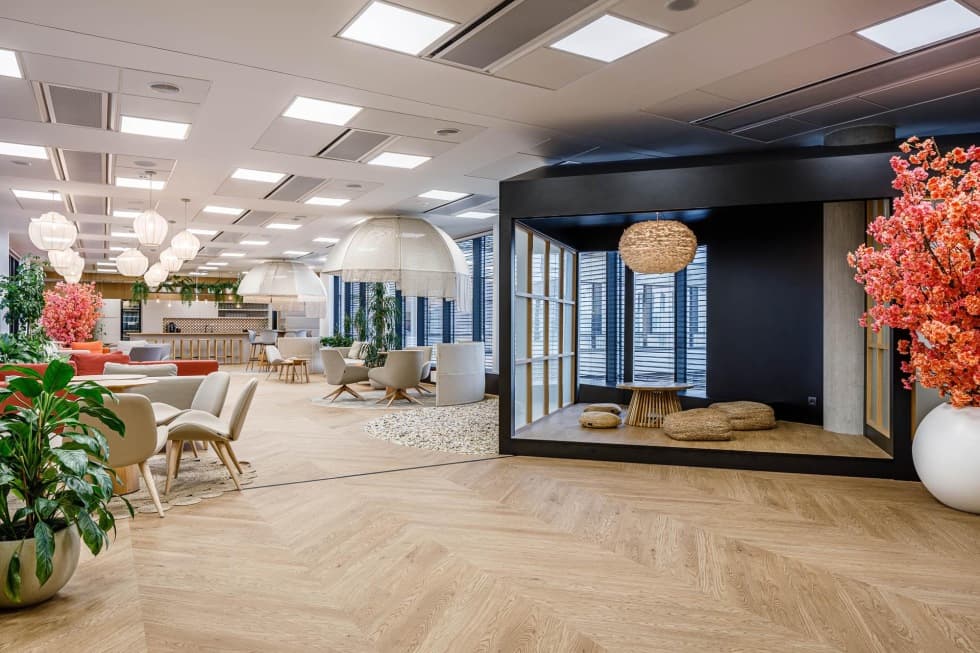 We moved to new offices in order to set them on a new path. Today, people no longer go to offices to work alone, but to meet and work together.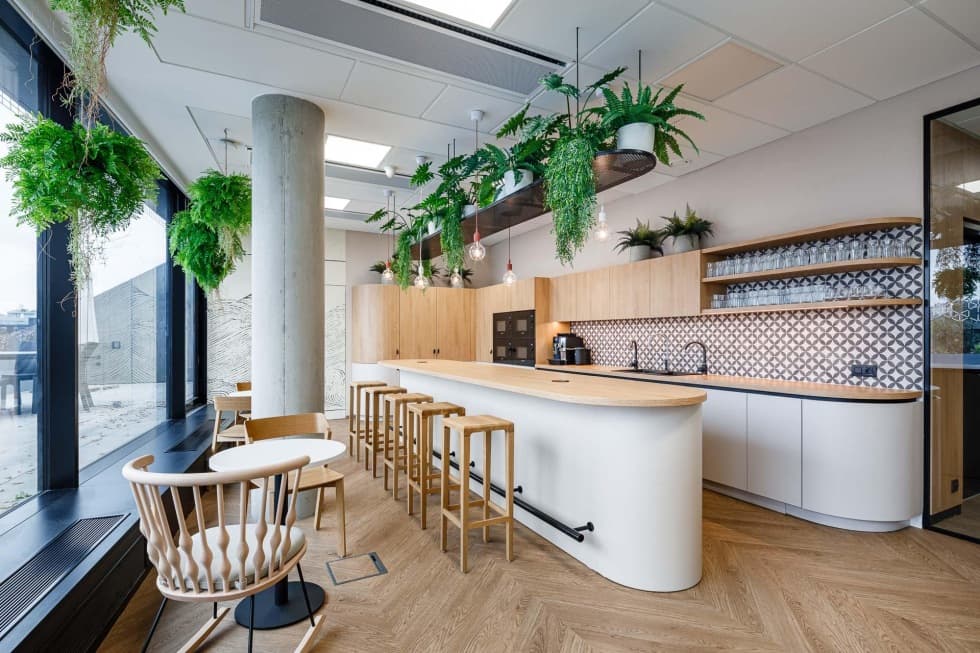 Thanks to our workplace consultancy and experienced architects, LMC is now "anchored" in offices that not only meet the above-mentioned requirements, but in many ways function as an interesting inspiration and a demonstration of how design and technology can be connected with a very specific company philosophy.
One of the key differences between the new address and the concept is the layout of the offices.
At Lighthouse we were on four floors, but at DOCK we are on one floor, which was a key principle for us as a company when changing to new offices. For us, the office is no longer the place where you have to go to work, but one of the options where you can work. It all depends on whether you need to quietly focus on a task, have a hybrid meeting or meet with colleagues.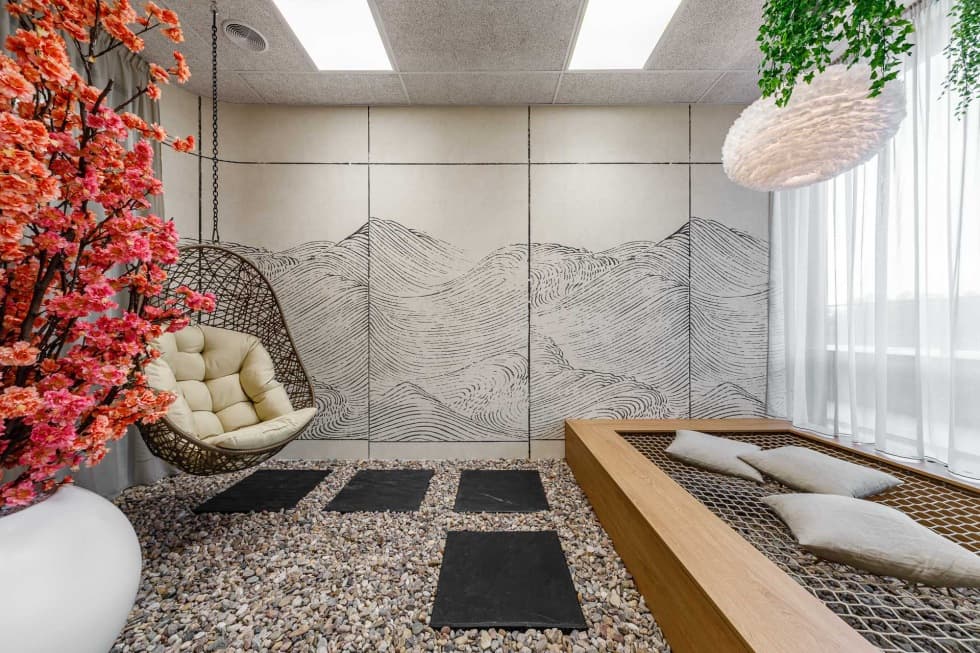 An office version
of Feng Shui
The traditional Chinese teaching deals with the relationship between people and their living space
in time. Its goal is to establish balance and enable
the unhindered flow of energy. In our case, the space became offices combining a large amount of wood, muted tones, plants in the form of blossoming Sakura trees and designer lighting with wicker and fabric shades. The ceramic wine glasses that form the dividing walls
and the sliding round screens in the café
will not go unnoticed either.
"The overall design is in accordance with Feng Shui, a teaching that the company has recognized for many years. The company culture is very open, friendly and even family-like. Its exceptionality for me lies above all in the atmosphere. There's a wonderful tearoom with a tea tree, a ZEN garden for relaxation and meditation, a quiet room for work requiring a high degree of concentration, a library, a large café and a reception area that evokes the feeling of being in a Japanese garden.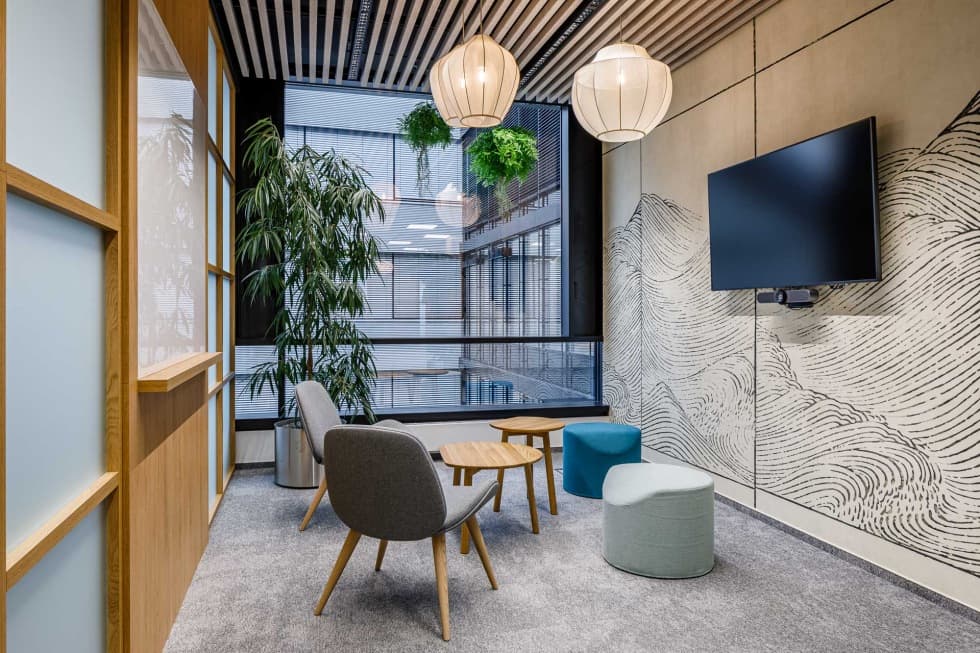 For peace and harmony
The emphasis on aligning all elements into a literally harmonious whole cannot be overlooked. The walls of the common areas are decorated with large, but very soothing wallpaper with a nature motif. In many places you will find characteristic accessories, seating options or built-in corners for undisturbed conversation.
We designed the partitions and the furniture to be rounded. Thanks to this, energies can flow smoothly through space. This means the tearoom really stands out, as it deliberately disrupts the established order with its shape of a house set over the corner of the building and its black colour.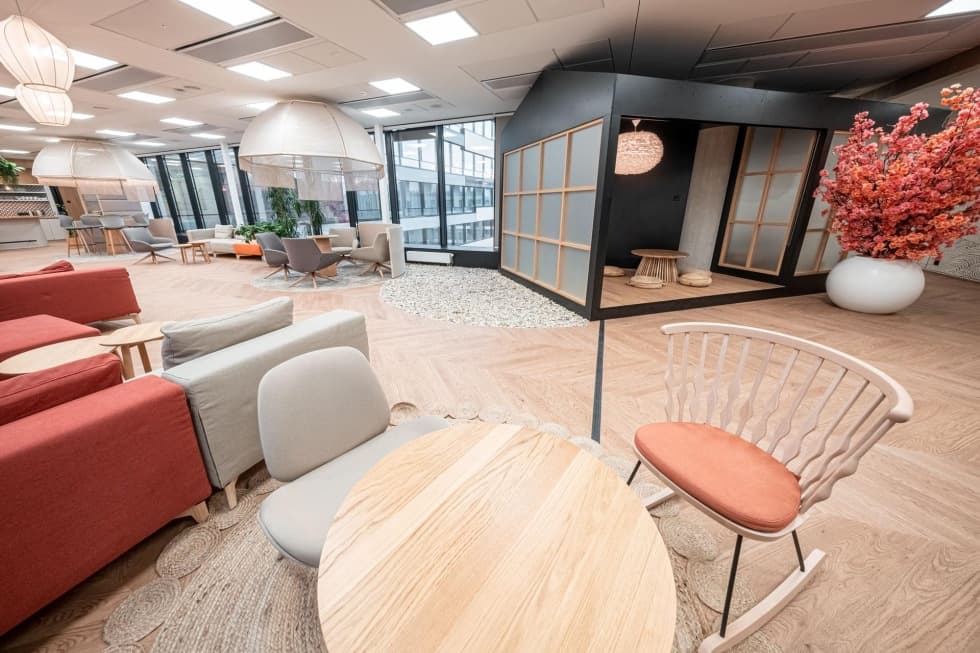 Harmonious shapes and Feng Shui principles were
also a consideration in the selection of furniture
and other interior furnishings.
This is confirmed by Immo Bellman, Head of Interior Furnishing: "Rounded shapes, flowers, playfulness. We followed these ideas when choosing the furniture. At the same time, we chose from a range of local manufacturers including SilentLab, Rim and TON. Our atypical production was also part of the delivery."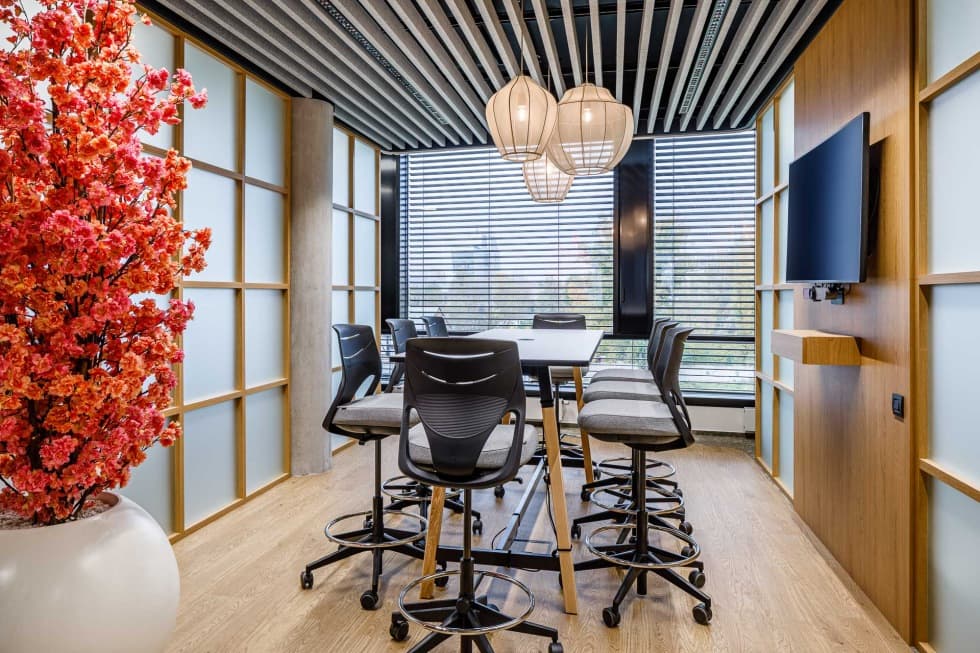 Naturally there are enough meeting rooms with modern technology for holding presentations, as well as
a strategically located located refreshment areas. The open spaces, on the other hand, feature acoustic solutions and offer a comfortable place for every employee.
A unique connection
LMC has been innovating the world of work for over a quarter century, and we believe that it will successfully continue
this mission from its new offices.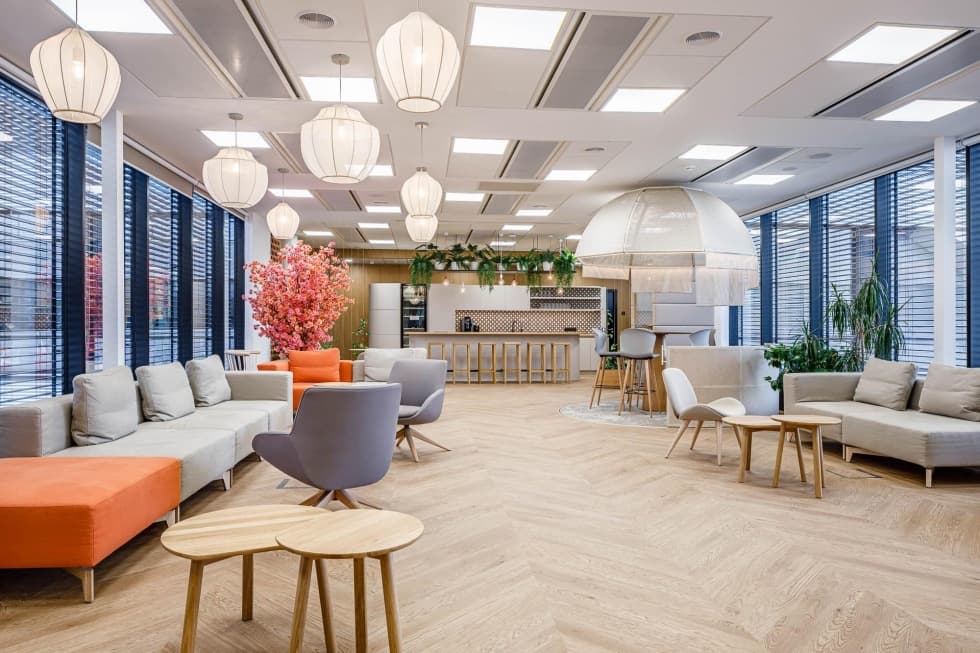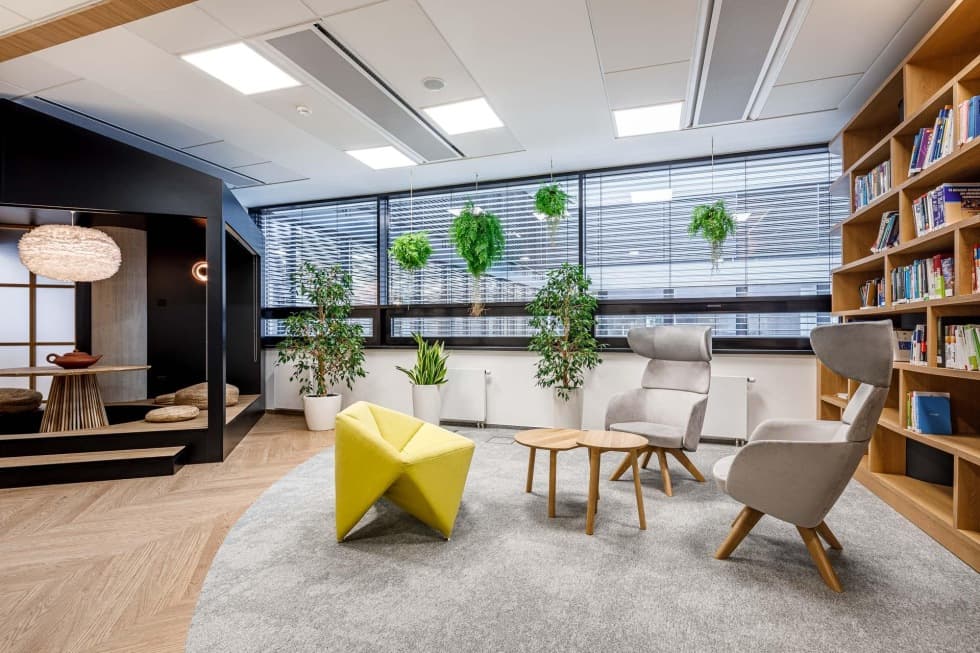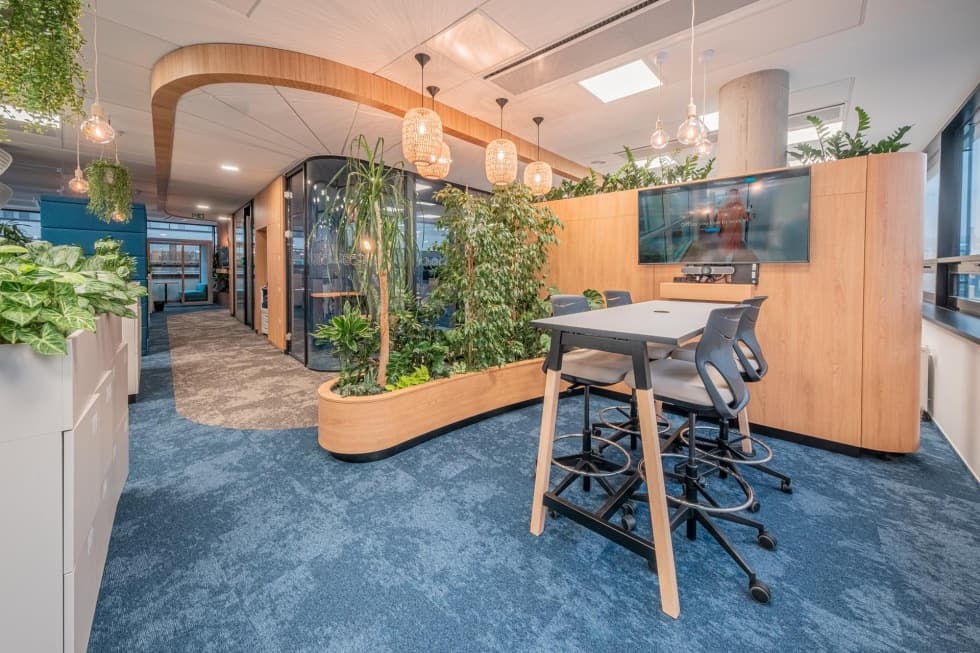 Three great teams came together on the project. For Flexjobs Consulting, we provided an analysis of the implementation of flexible work styles. CAPEXUS came up with a great architectural design, and LMC brought both courage and a unique company culture. The result is offices that I believe will be great to work in.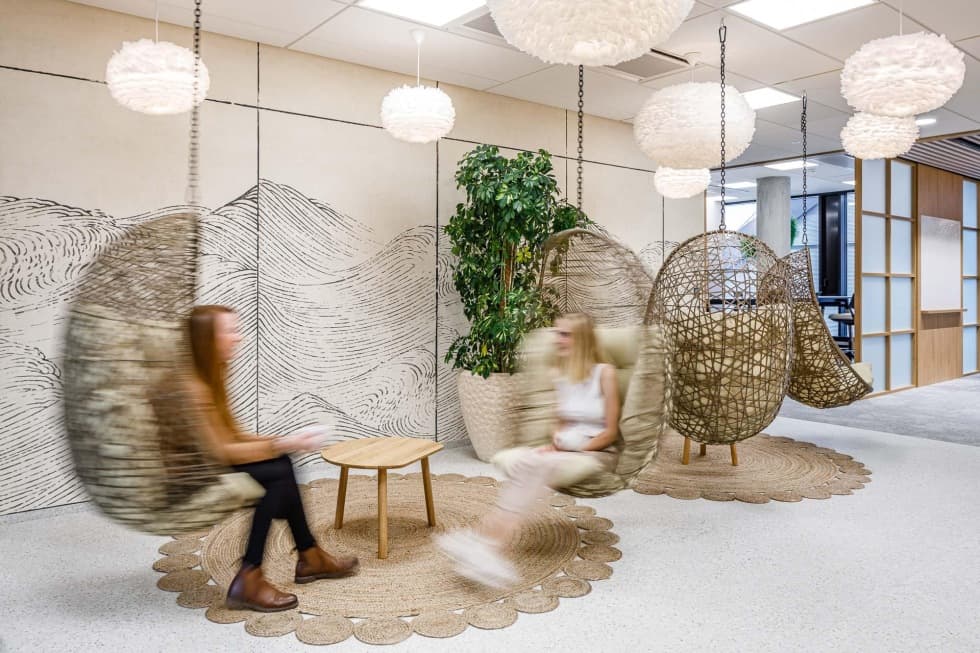 The new offices are proof that even an informal office space concept inspired by natural elements can
provide everything people need to excel at their
jobs and collaborate productively.
If you too are thinking about new offices that reflect your unique company culture, do not hesitate to contact us.
We will be happy to take care of your project from start to finish.
Authors of the photos: Petr Andrlík, Prokop Laichter
Do you like it? Share it.
Want to sit in an office that looks like this?
Write to us with your requests and wishes. We will create your dream interior.