Industrial offices for Sev.en Energy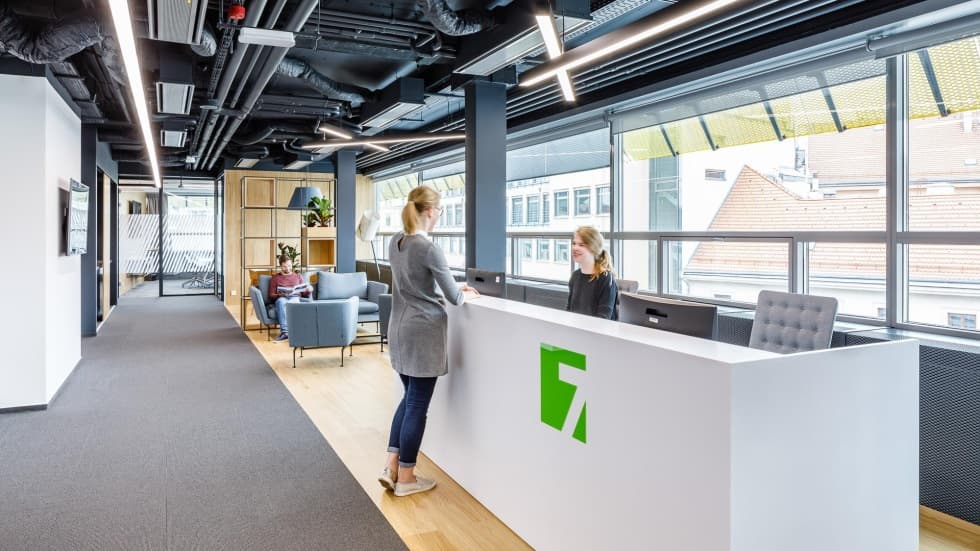 Sev.en Energy is housed in the historic-industrial building of Stará Celnice. Naturally, we chose an industrial style for the company's new offices. Our architect Jakub Seči worked with raw natural materials and dark colours. In addition to designing the new office, CAPEXUS also implemented them.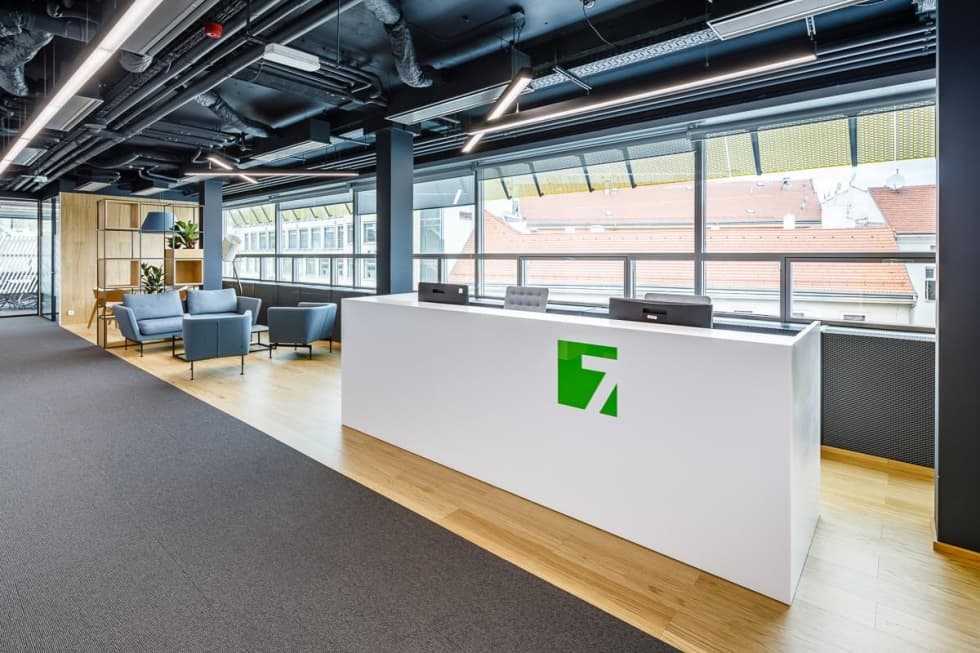 Details and contrasts
Upon entering the space your attention is drawn to the bare ceiling and the contrast between the light wooden floor and the dark grey Desso carpet. Designer pendant lights in the shape of crossing lines hover over the informal seating area beside the reception desk and over the desk itself. The desk is made of white Corian with the company logo. Lighting of the same type, this time in the form of a simple line, functions as a corridor navigation to the next part of the space.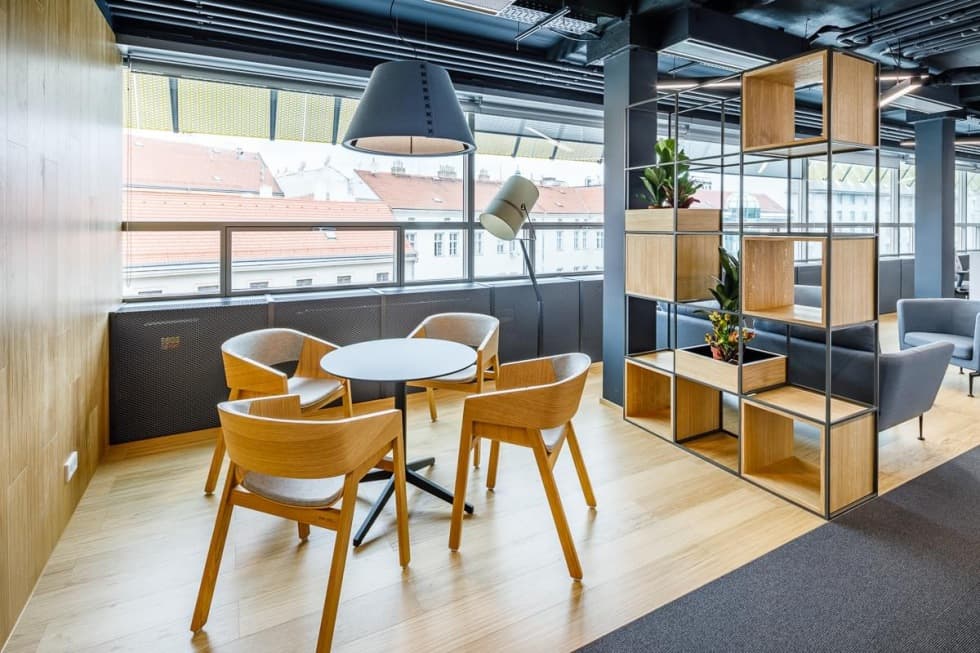 Please, have a seat
In the lobby, employees and visitors can refresh themselves or just relax on stylish soft seating. The first option closer to the reception desk is a comfortable sofa where visitors can wait while leafing through the company magazine. The second sitting area, furnished with Ton Merano chairs, is visually separated from the rest of the room by clever shelves combining metal and wood made to measure by Interio. The shelves are complemented by a natural element in the form of plants. A grey lamp above the table and a matching floor lamp lend this corner a cosy touch.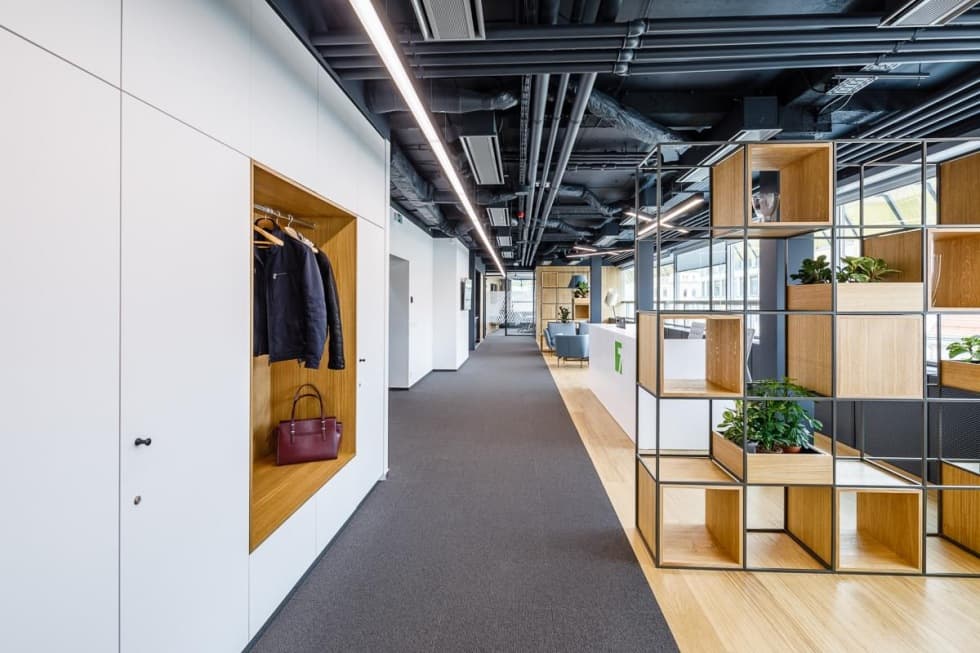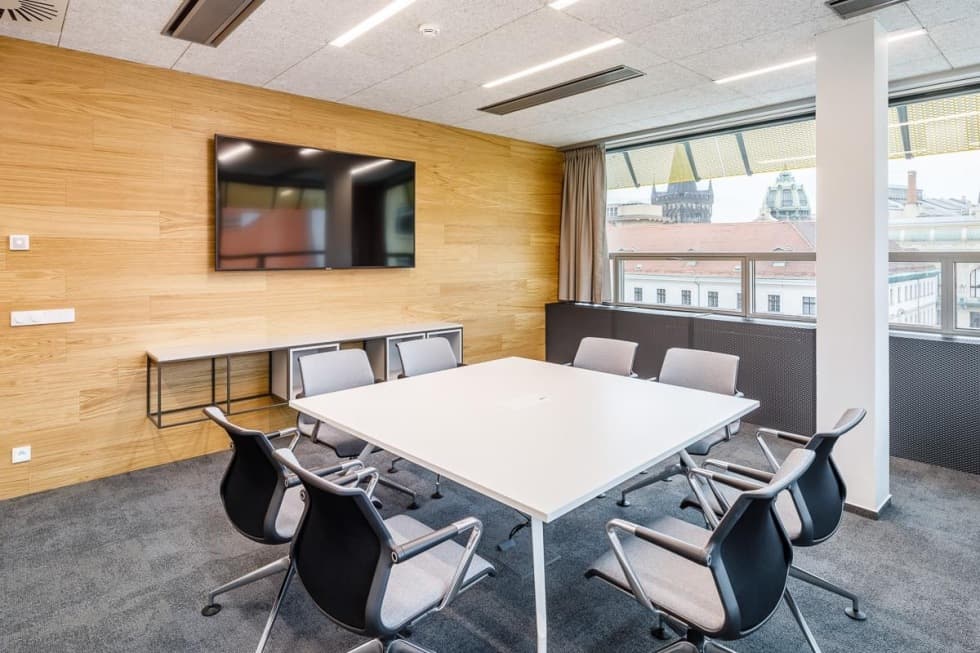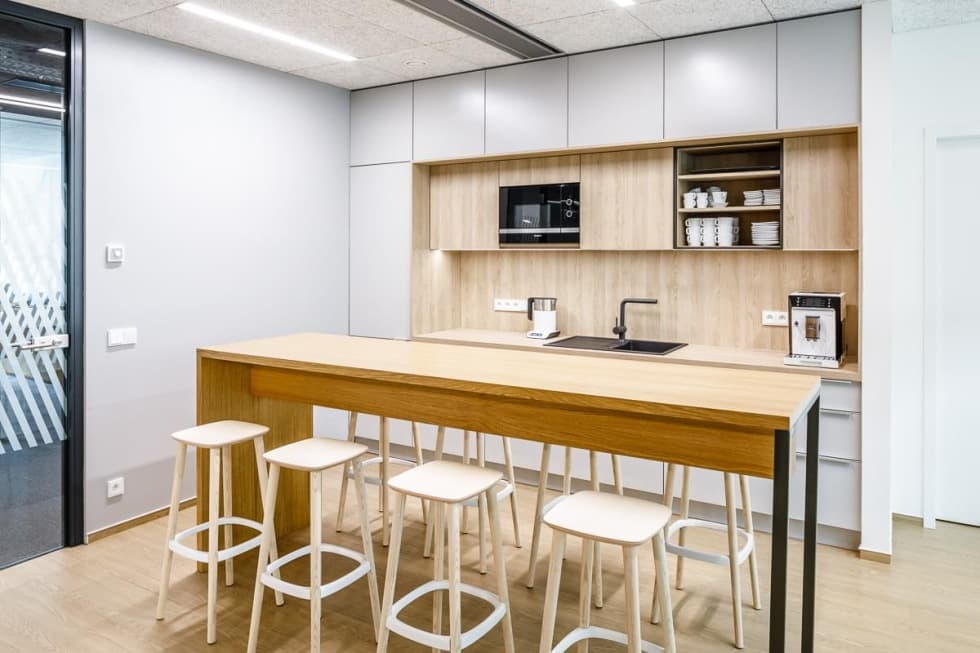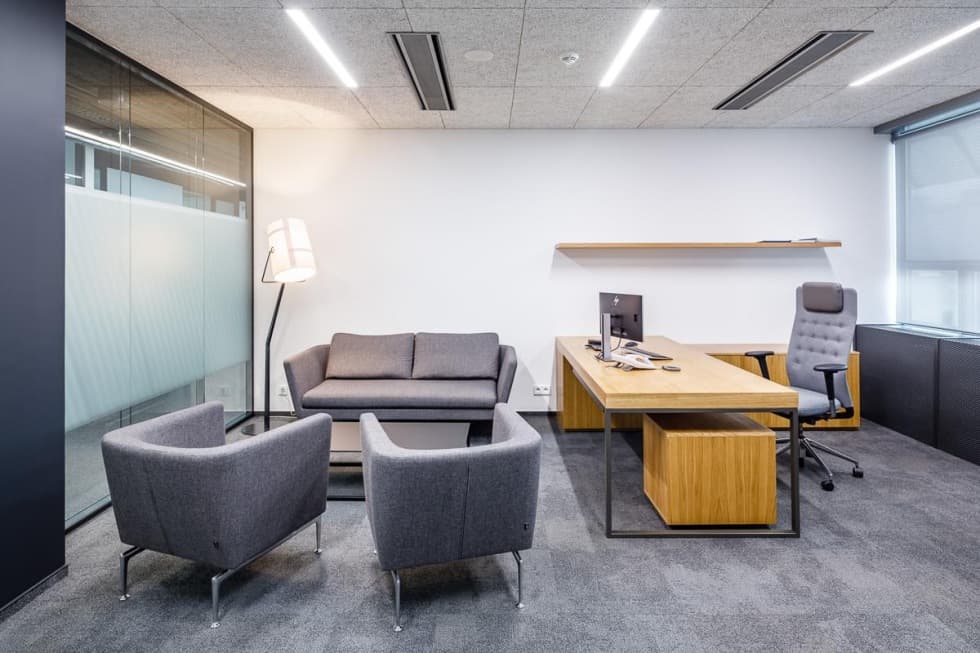 Two meeting rooms or one?
Moving elements can be found in other rooms, too. Two meeting rooms can instantly be transformed into one big meeting room. Just move the white sliding wall composed of a total of five sub-panels.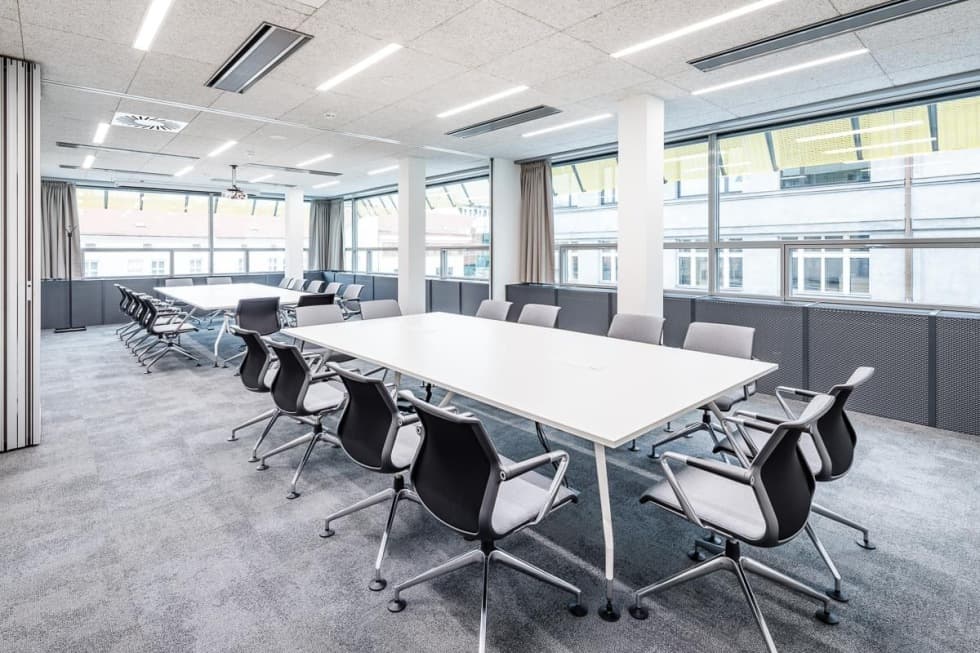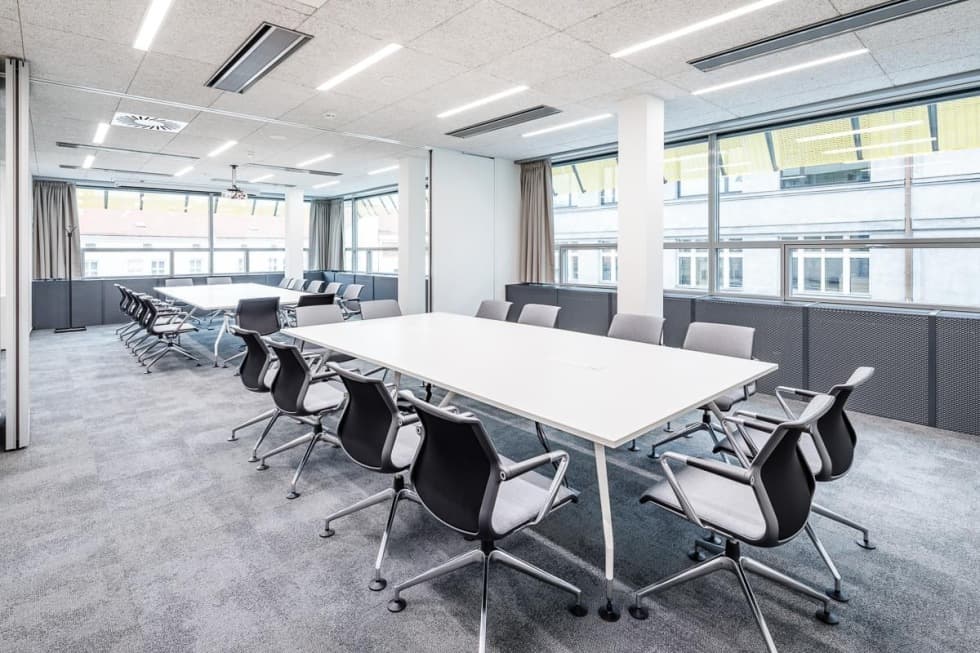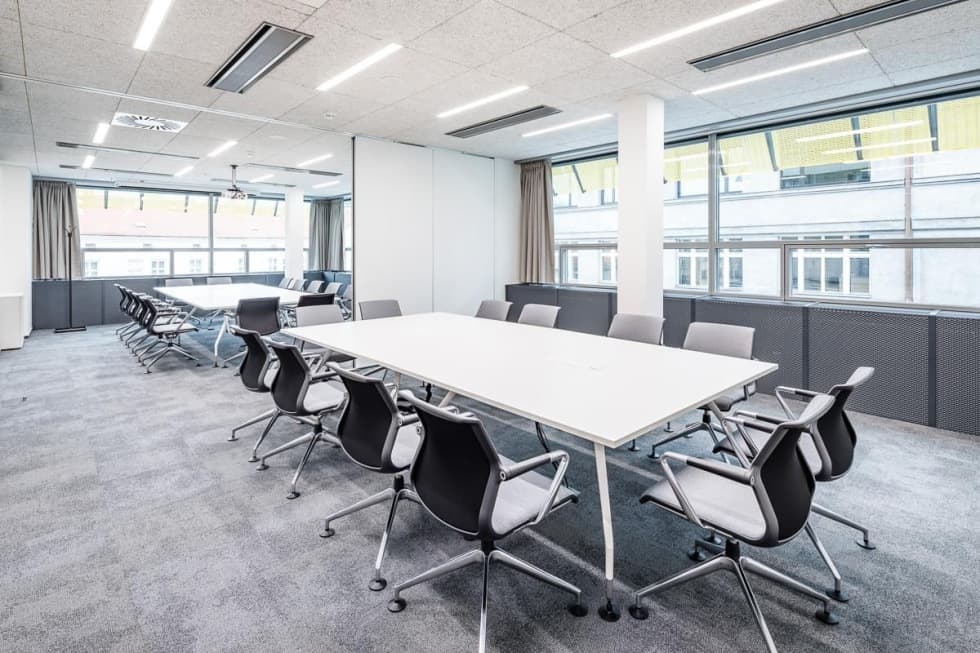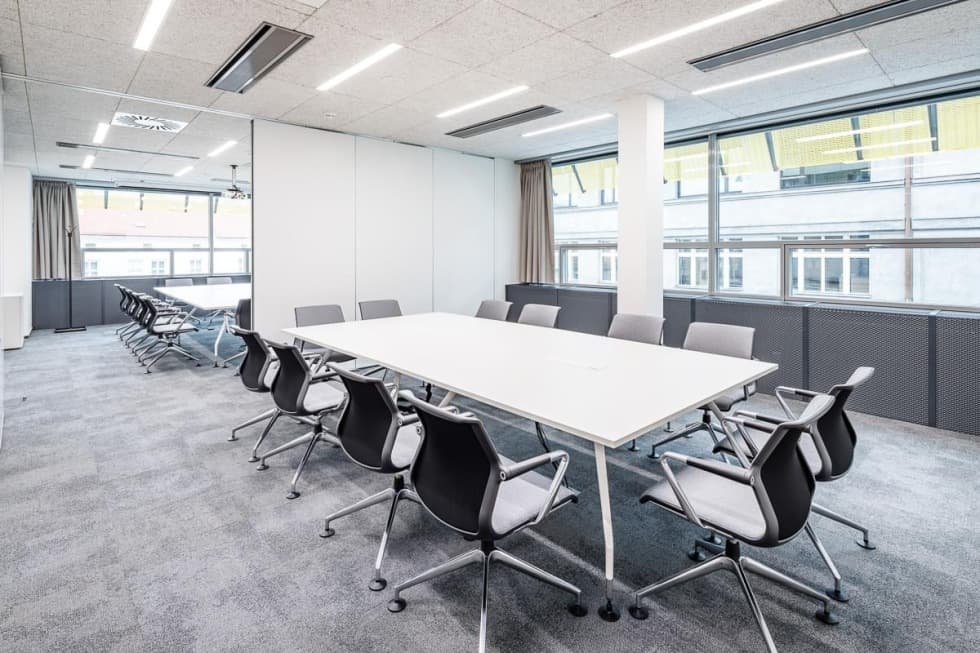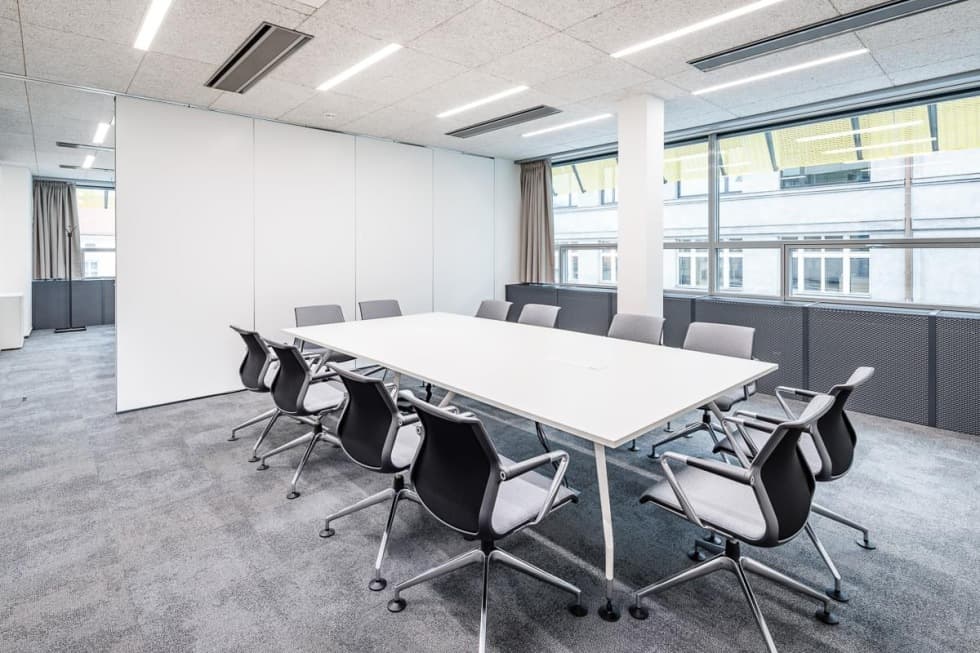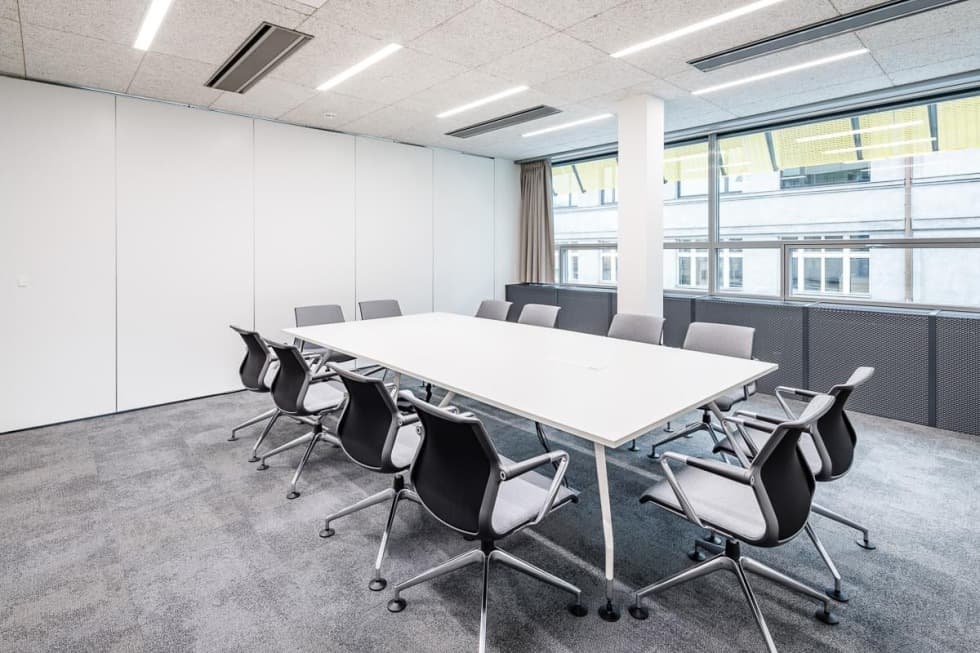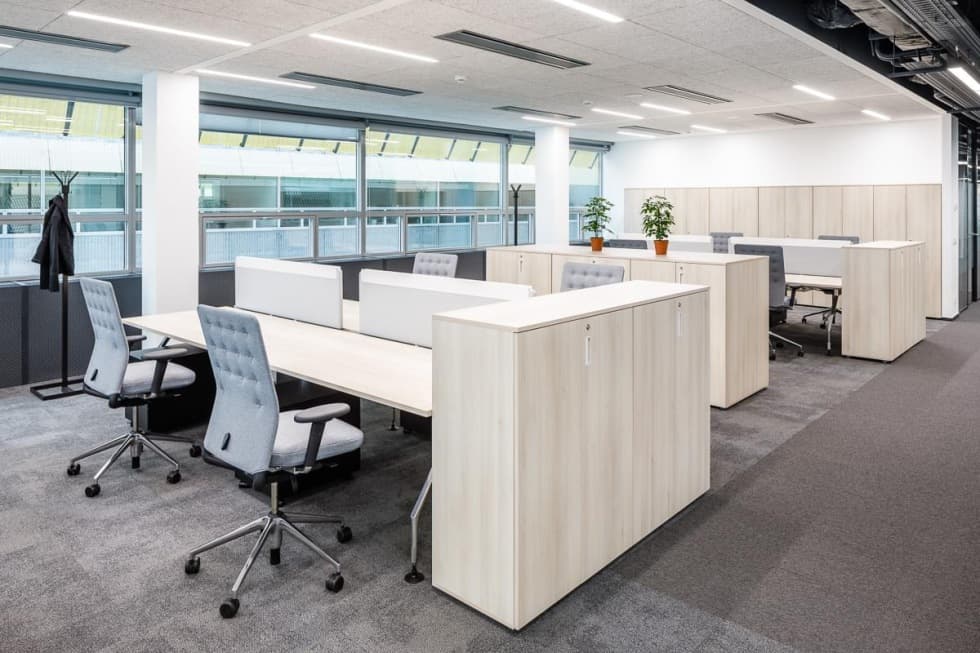 Contrasting open space
In contrast to the common areas, the open space is light. The workstations are separated by grey screens, which are matched by heraclit ceilings, which promote good acoustics and brighten the interior. Large and small light cabinets are used for storing office supplies and separating the hallway from the workstations. The large windows let in fresh air and daylight, providing innumerable benefits to health and well-being.
Object information: Stará Celnice
Unique office space with comfortable parking, a wide range of services, cafes and restaurants in the very center of Prague on Republic Square.
Representative offices, breathing the atmosphere of its history. Advantageous conditions and personal environment. This is Stará Celnice.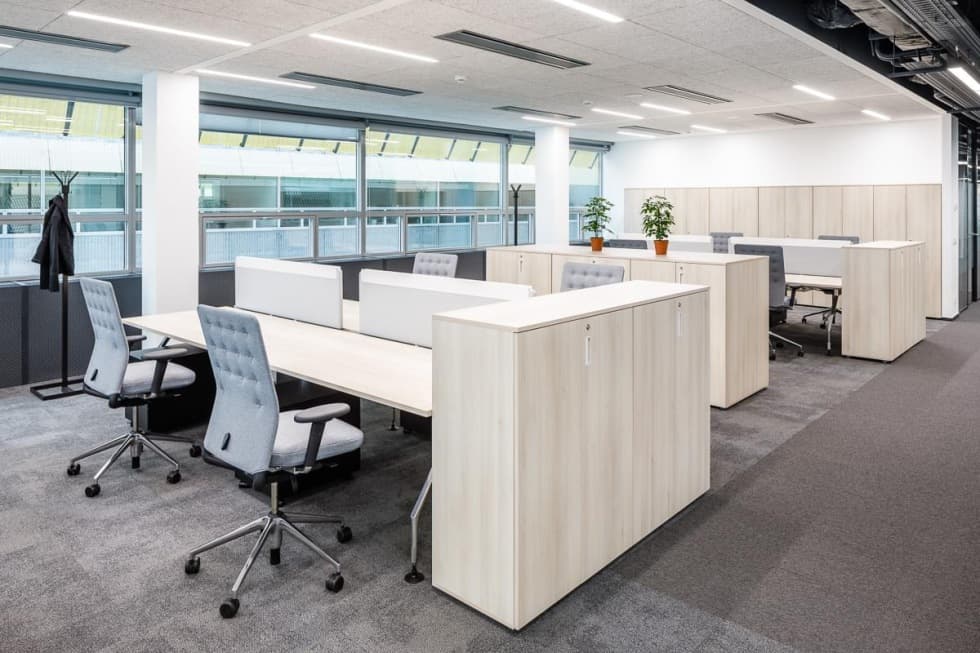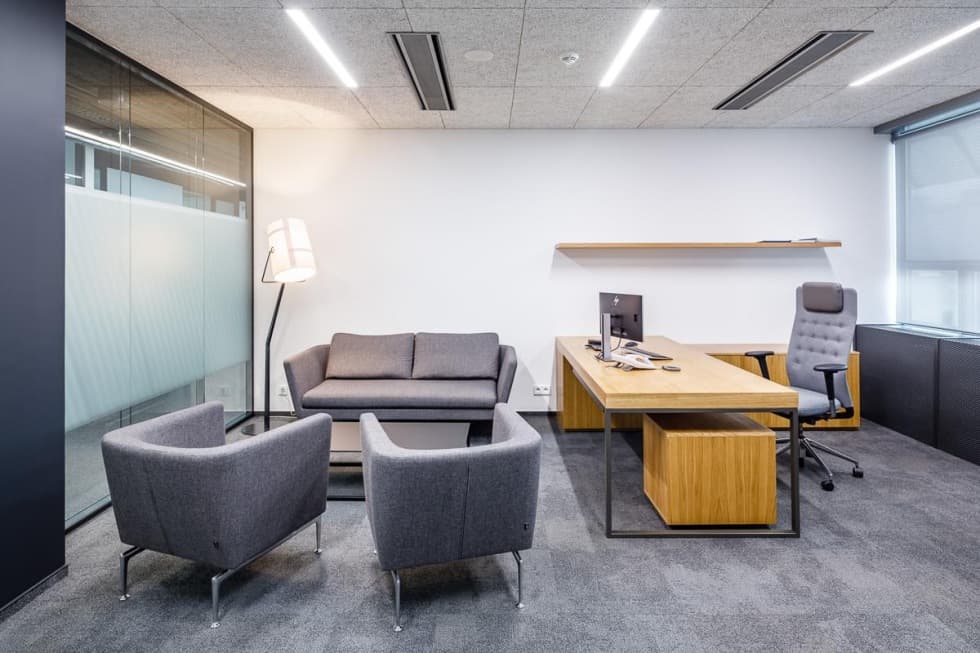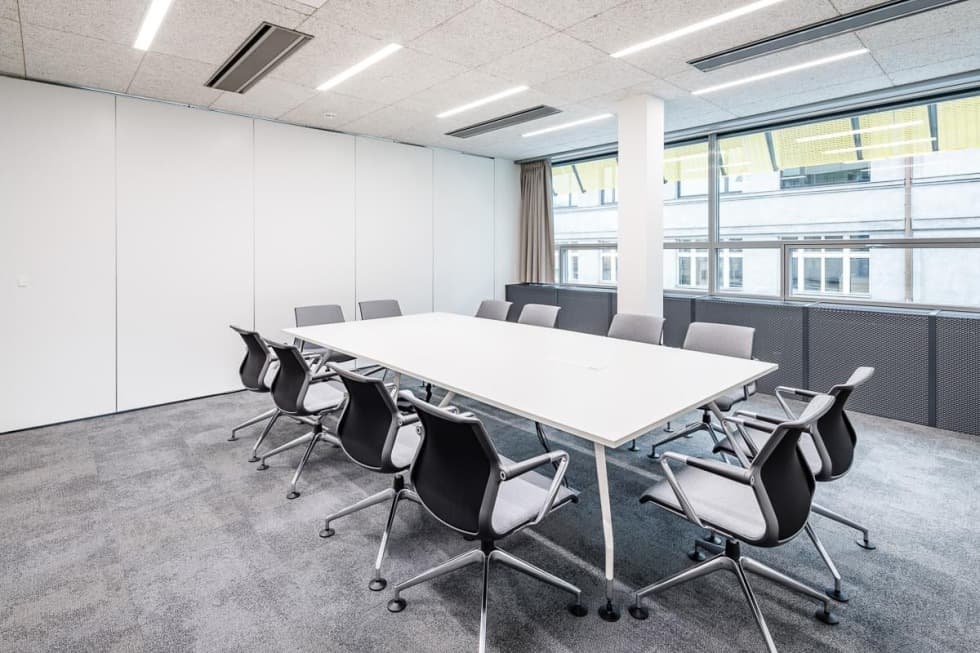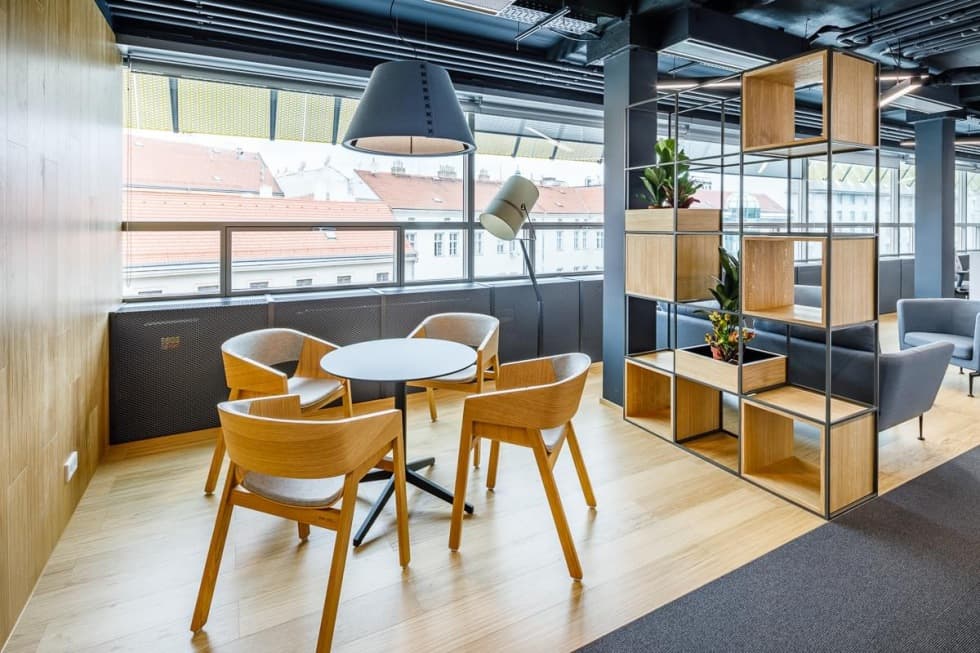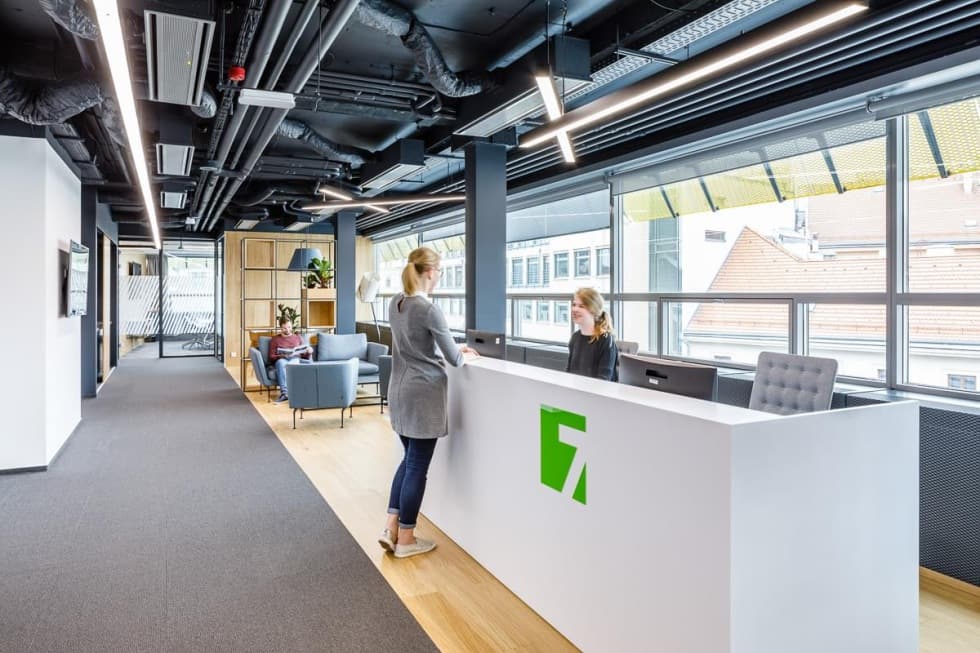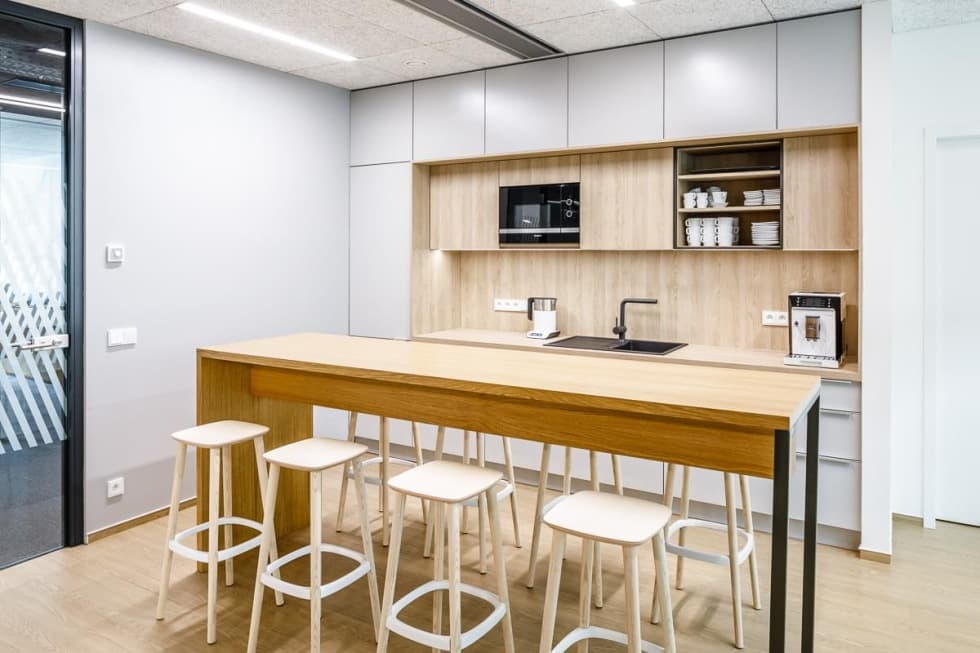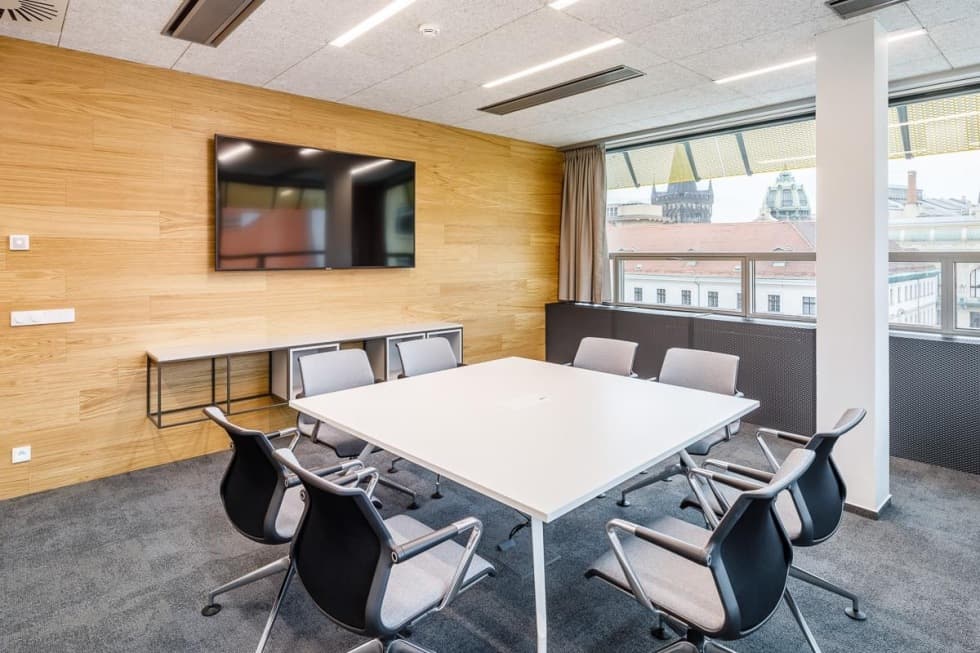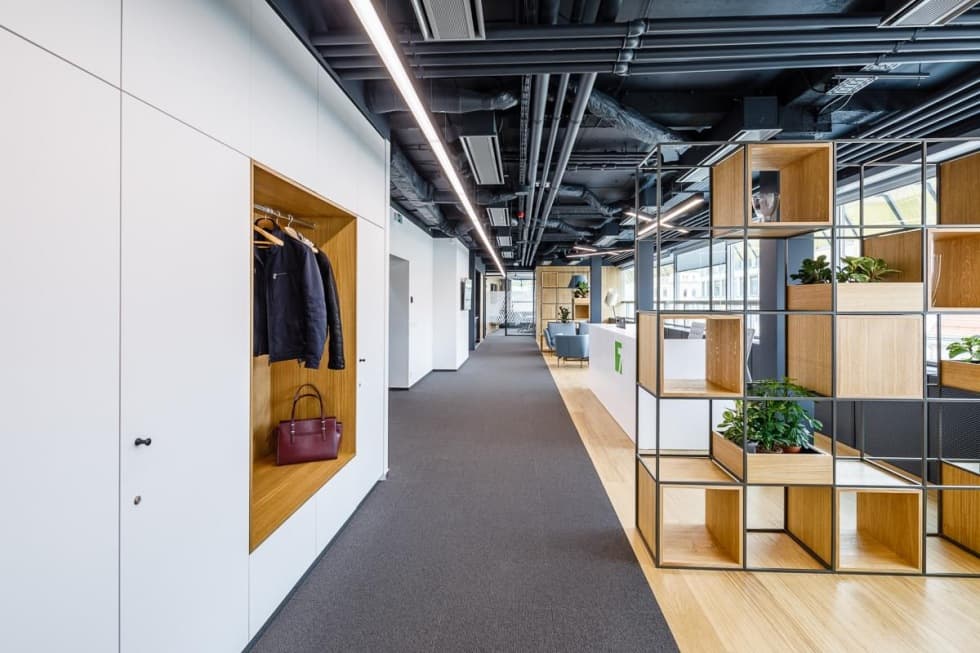 Photographer: Petr Andrlík
Do you like it? Share it.
Want to sit in an office that looks like this?
Write to us with your requests and wishes. We will create your dream interior.