In Monster's new offices the work flows smoothly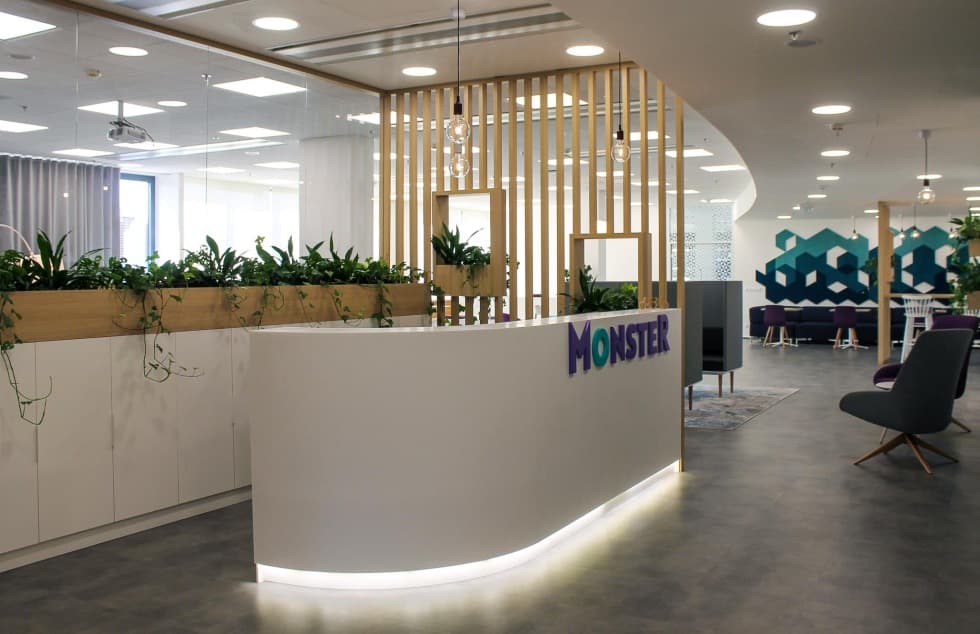 Monster has been connecting job candidates with interesting opportunities on the labour market for 25 years, all with the goal of making every workplace happier and more productive. The recruitment of new employees goes hand in hand with the working environment, which is why we take immense pride in the trust placed in us by the company's Czech office. Take a look at the result of our cooperation.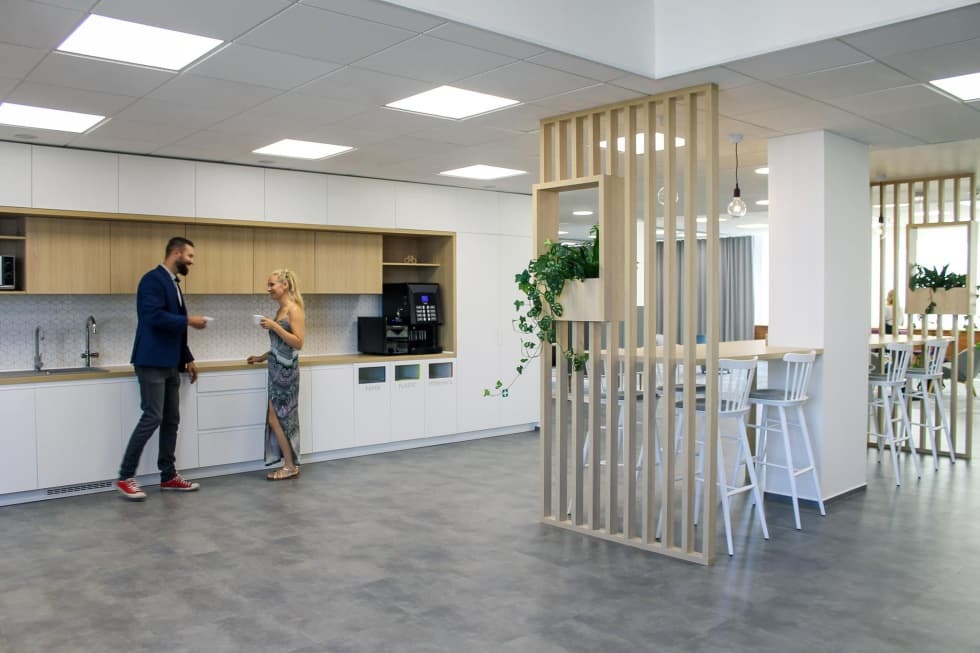 Two floor
becomes one
One of the decisive factors why the client chose us is our comprehensive Design & Build approach. The pandemic created new conditions and introduced the hybrid work scheme. As many employees now use the opportunity to work partially from home, the company's management decided to reduce the size of its offices.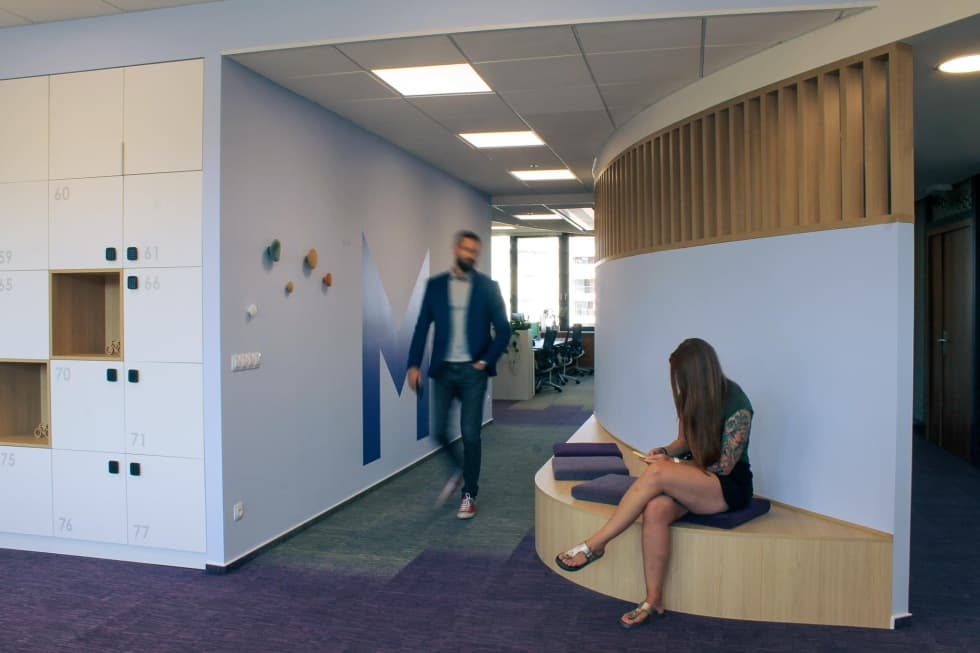 The challenge was to simplify the interior and depart to a certain degree from the original design, which was mainly characterized by round shapes. On the other hand, we were asked to keep the original ceiling and existing floor coverings.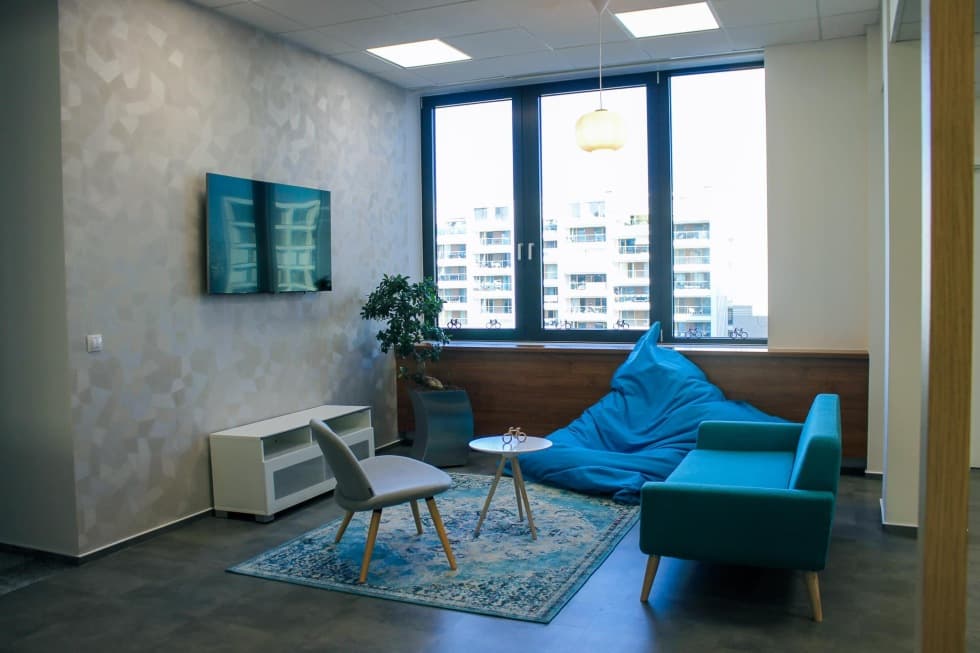 Overall, the implementation was carried out in a
spirit of openness, modernization
and practical
lighting solutions
, which is also reflected in the
interior furnishings
.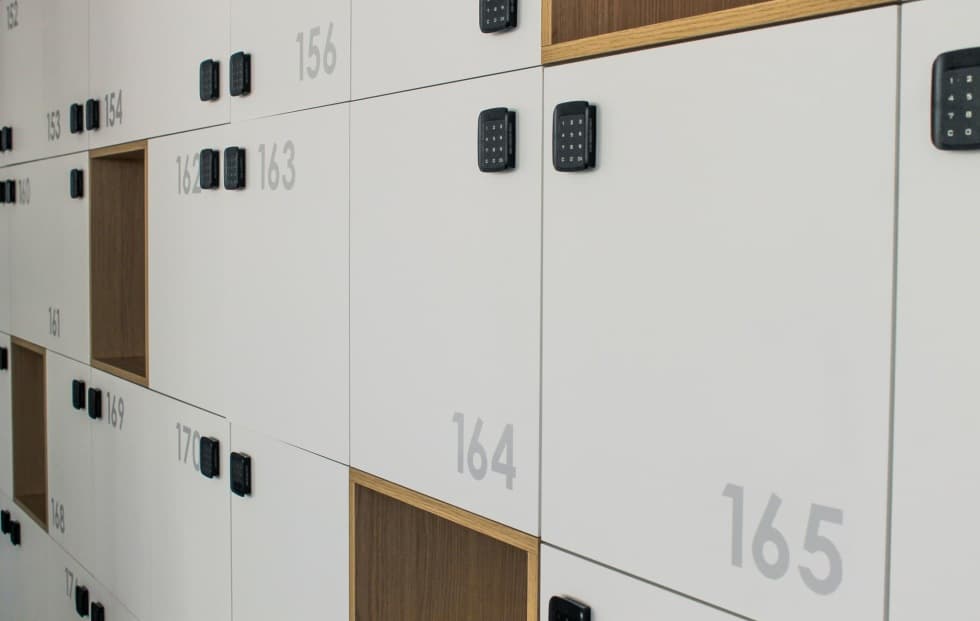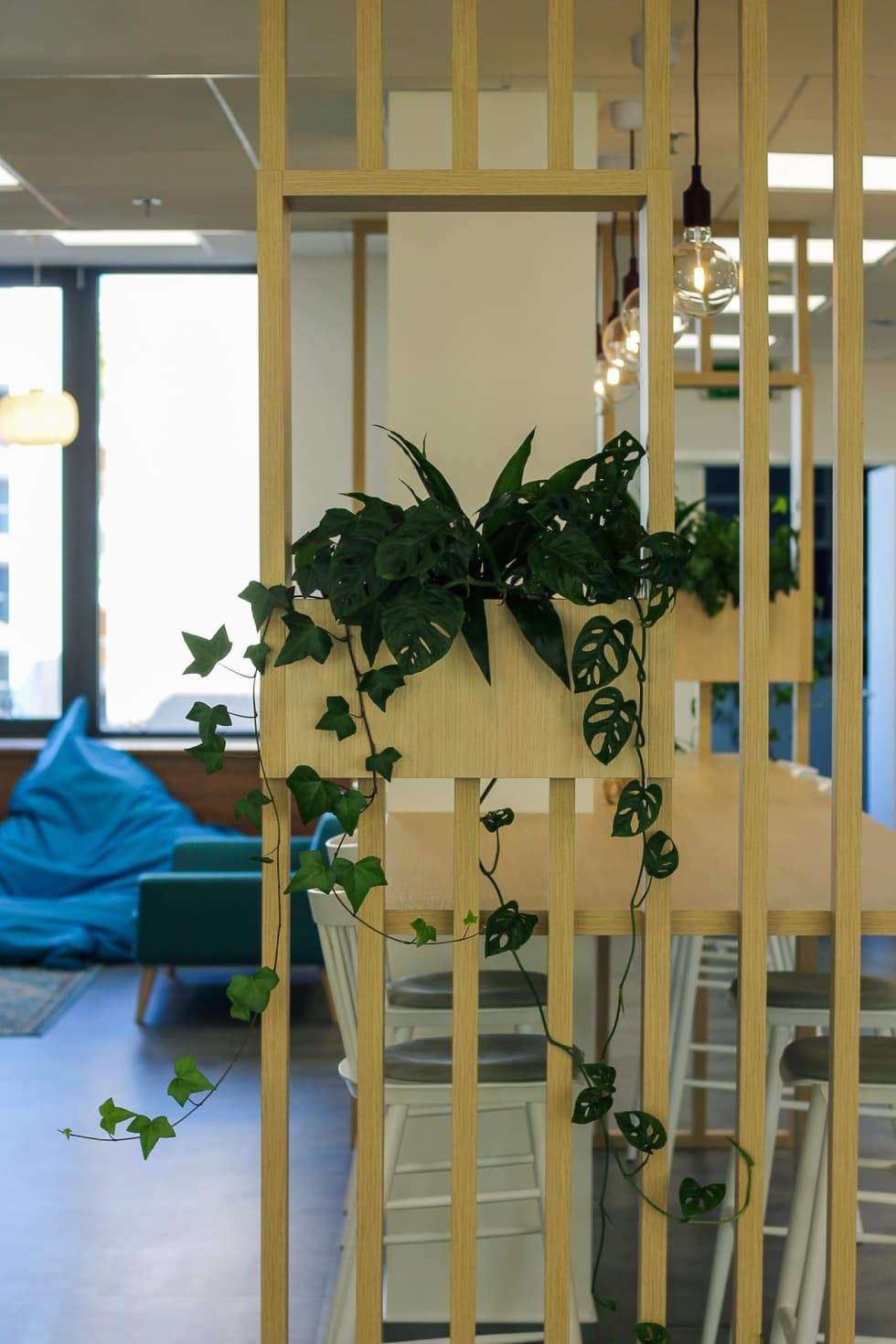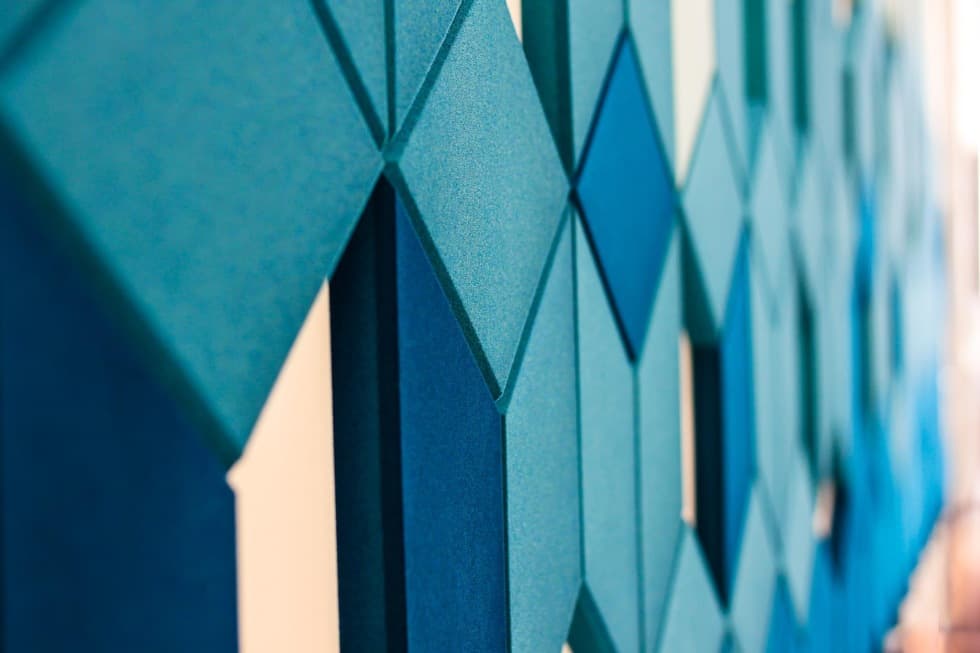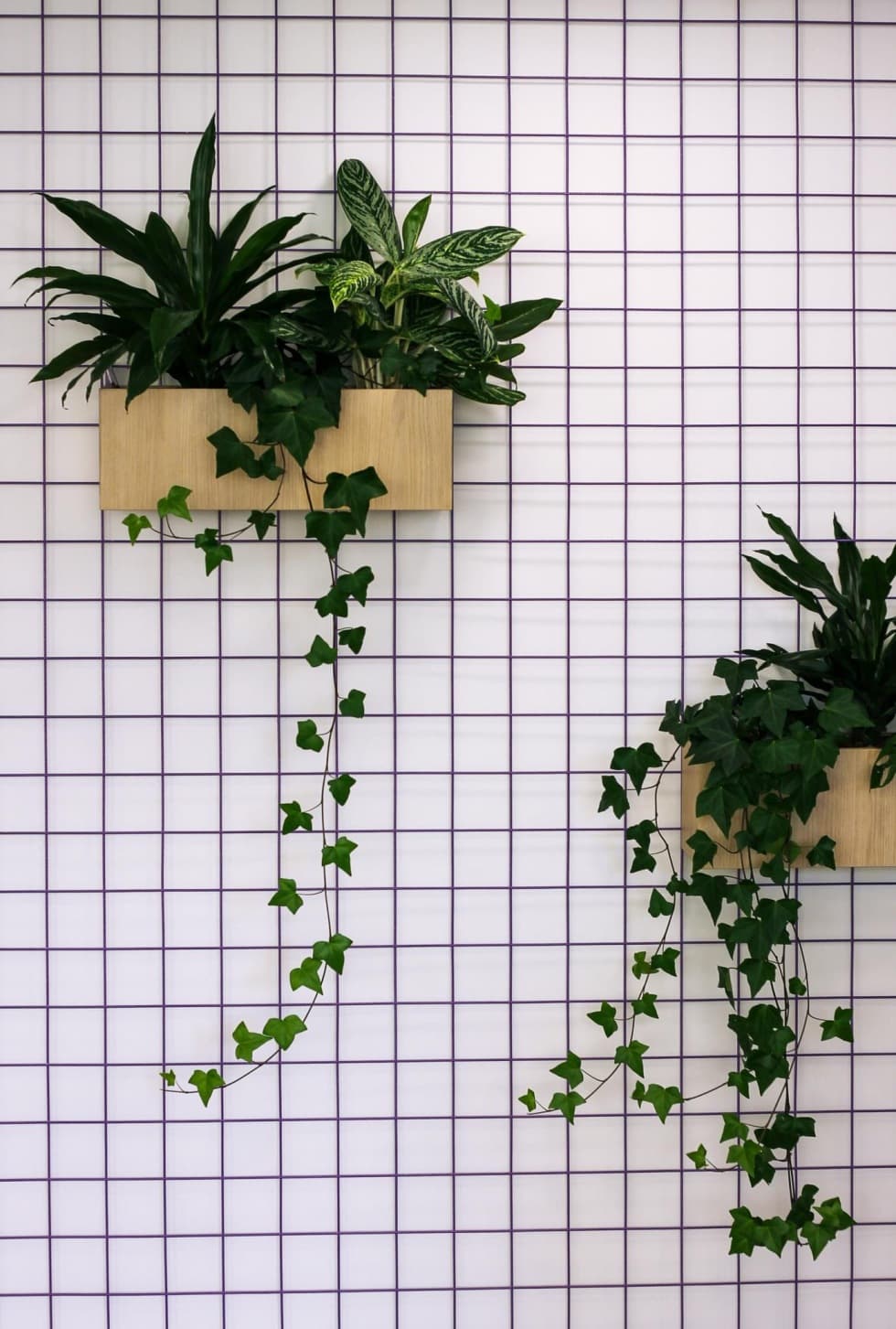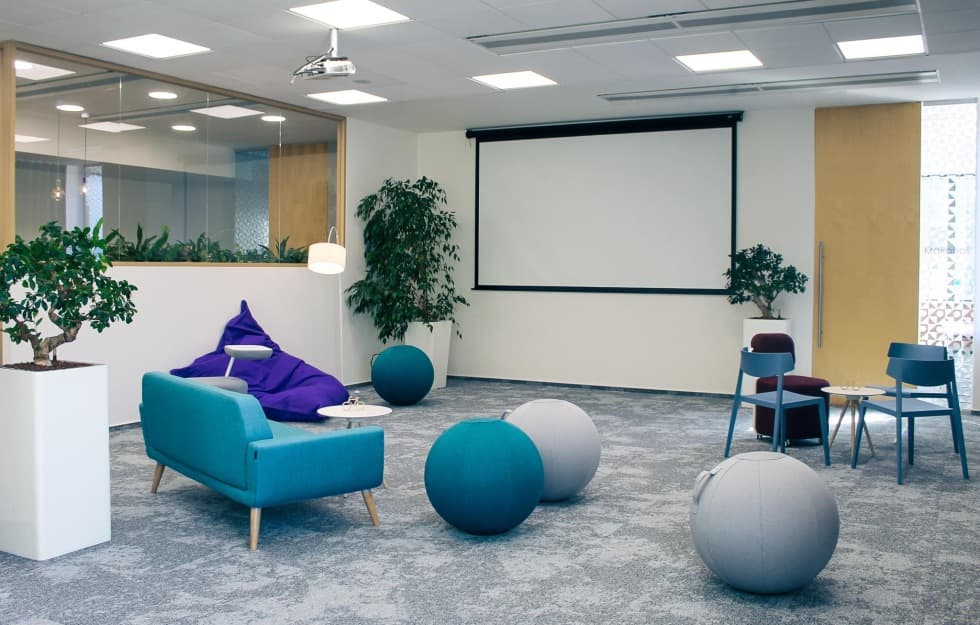 A monstrous character
The unmistakable corporate identity is clearly reflected in the design of the offices. At first glance, the colour palette, dominated by purple and turquoise, catches your eye. These two colours complement each other perfectly in the interior, while wooden elements provide a sense of insulation. Morphology cannot be overlooked either.
We followed up on the existing stickers on the glass partitions with graphic triangles and circles.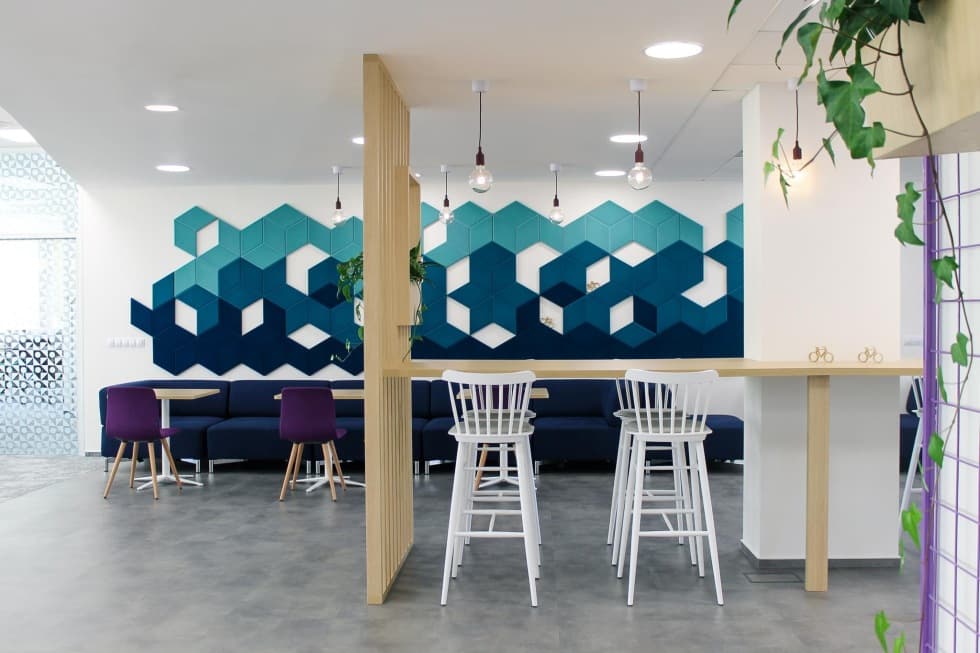 These accents are reproduced in the other elements, including acoustic panels. We added other acoustic elements to the offices, which were completely absent before. A very attractive connecting element of the entire design are the slats with windows for greenery.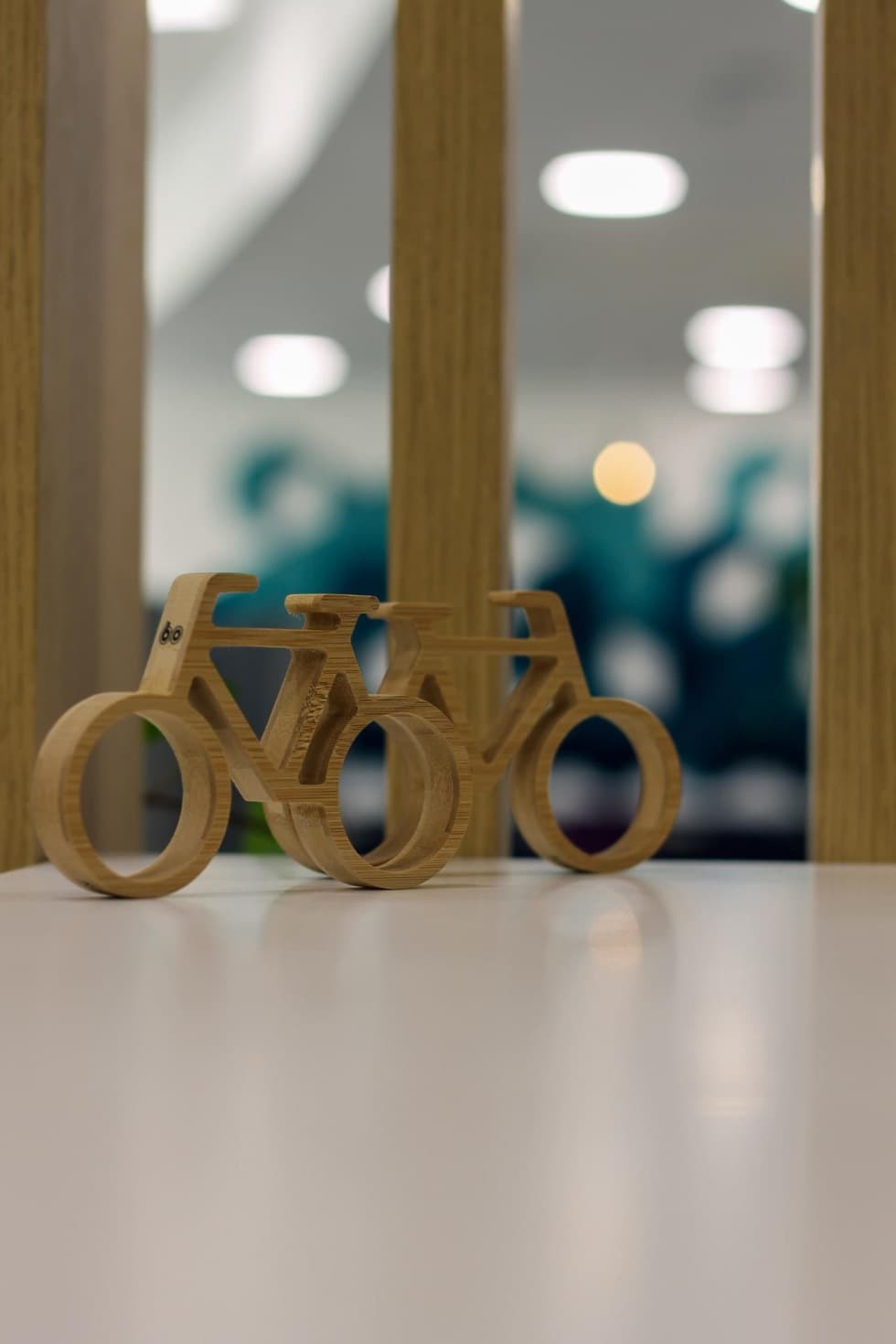 A smaller space is an opportunity
The optimization of Monster's office is proof that it is possible to achieve great results even in a smaller space. All in accordance with the requirement to preserve certain elements and accentuate the corporate identity.
If you don't want to make unnecessary compromises because of a smaller space, do not hesitate to contact us. The experience of our experts will convince you that investing in quality pays off.
Author of photos: Martina Prášková
Do you like it? Share it.
Want to sit in an office that looks like this?
Write to us with your requests and wishes. We will create your dream interior.