Atlas Copco's industrial offices embody the flexibility of hybrid working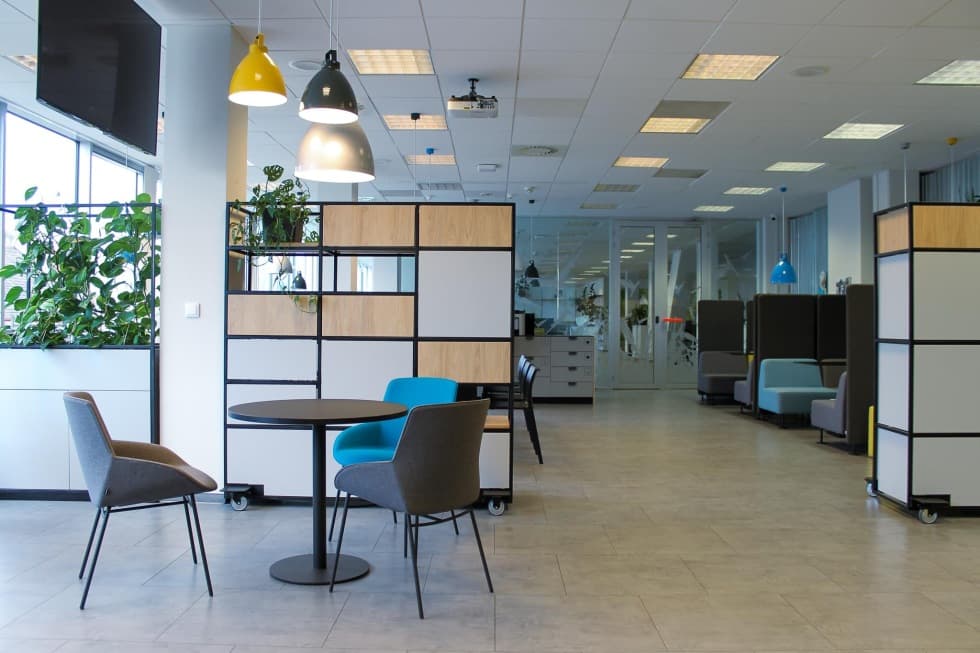 We've already met Atlas Copco's offices in 2017, when we gave them a brand new look. The industrial character, rich colours and the dominant use of metallic materials were the leitmotif of the transformation at the time, reflecting the industrial environment in which the company, which develops innovative technologies, operates.
However, with the coronavirus pandemic, the way of working in the office has changed significantly and
the company has now asked us to 'upgrade' the offices to meet the new working standards.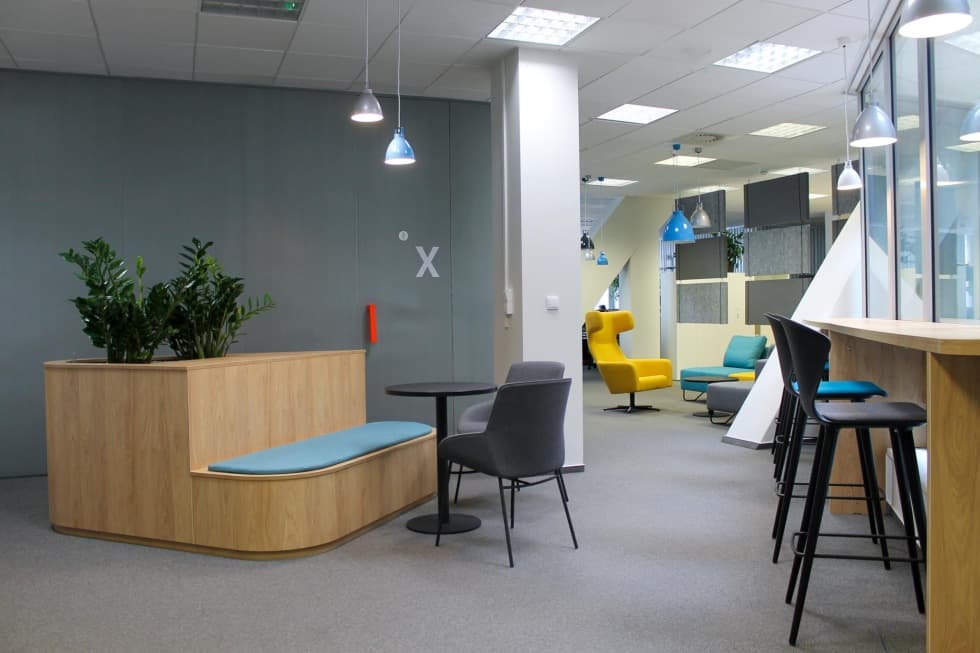 Hybrid workspace
The client's requirement was clear - to retain as much
of the original design as possible, but transform
the functionality of the offices to meet the new demands of the working environment. In particular,
the hybrid form of work combining home office
with commuting to the office and the high demands
for flexibility and variability of the office space had to be taken into account.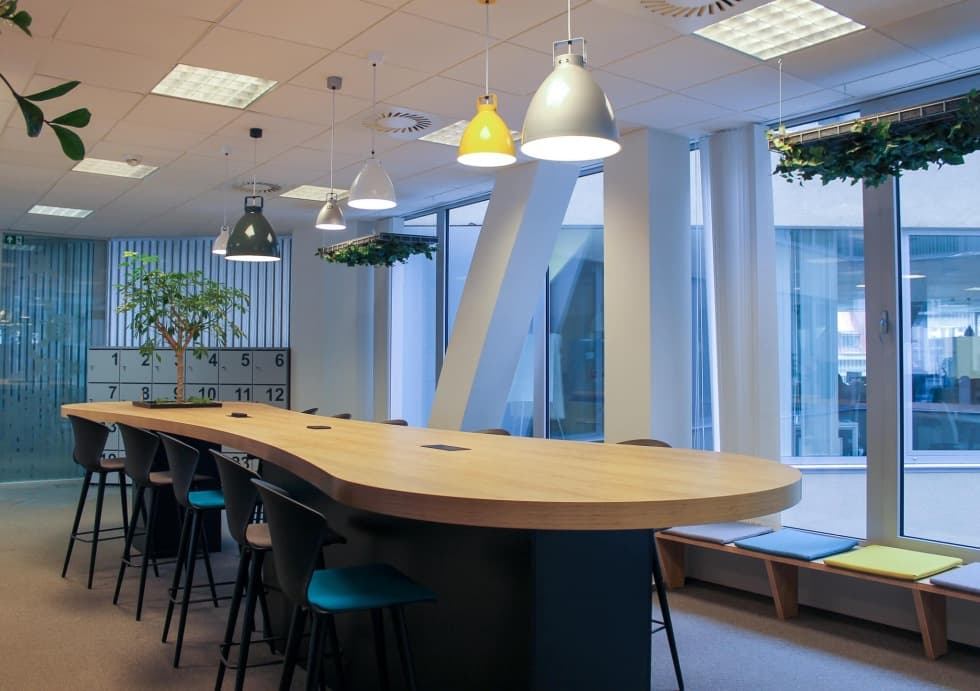 Smart integration
of new elements
So we went along with the original design instead of
a complete redesign. We applied a hybrid way of working, primarily by incorporating new furnishings
into the existing office structure.
We also paid much more attention to live plants and greenery, which we incorporated directly into some atypical pieces of furniture such as the coworking desk or the seating in the relaxation area.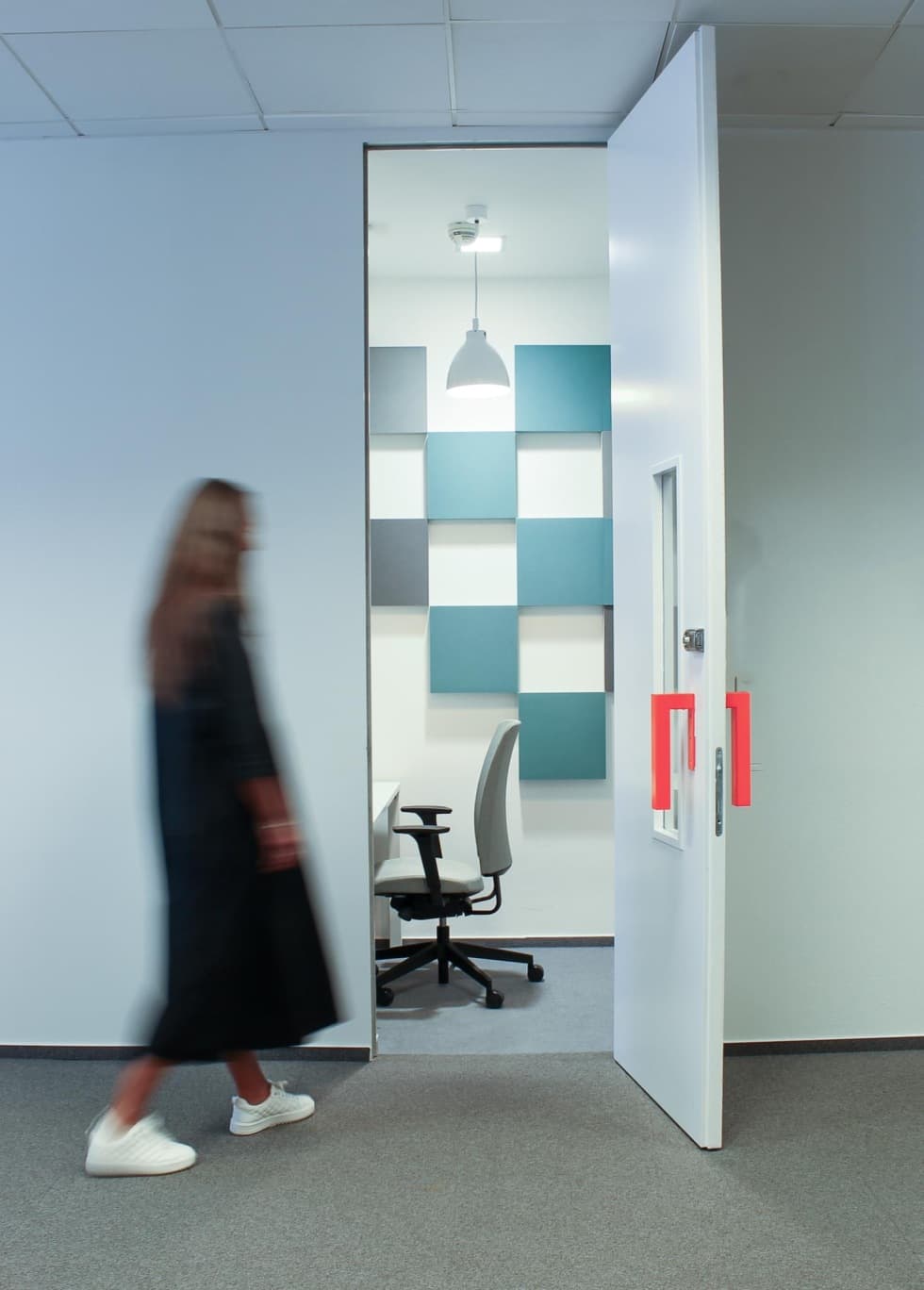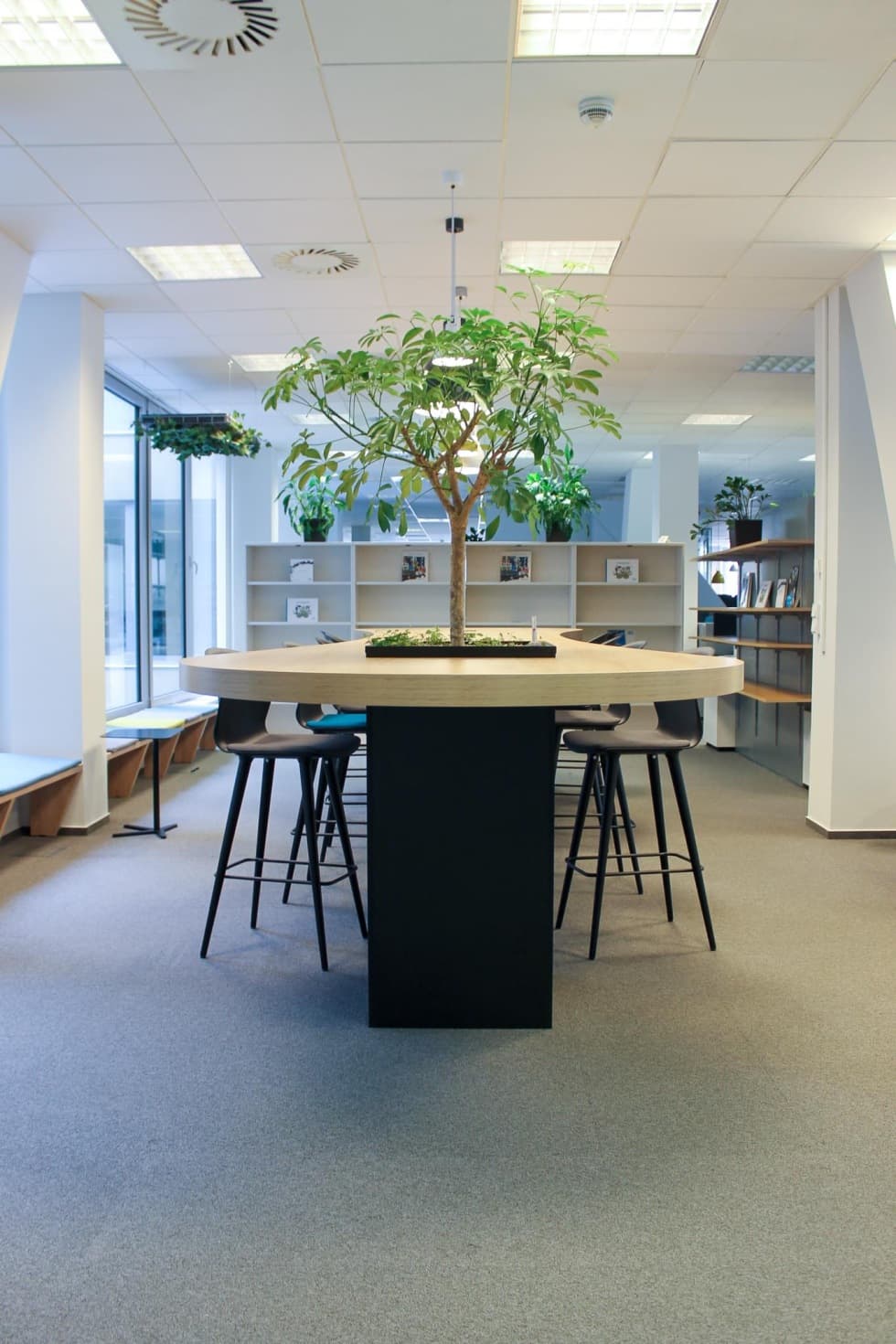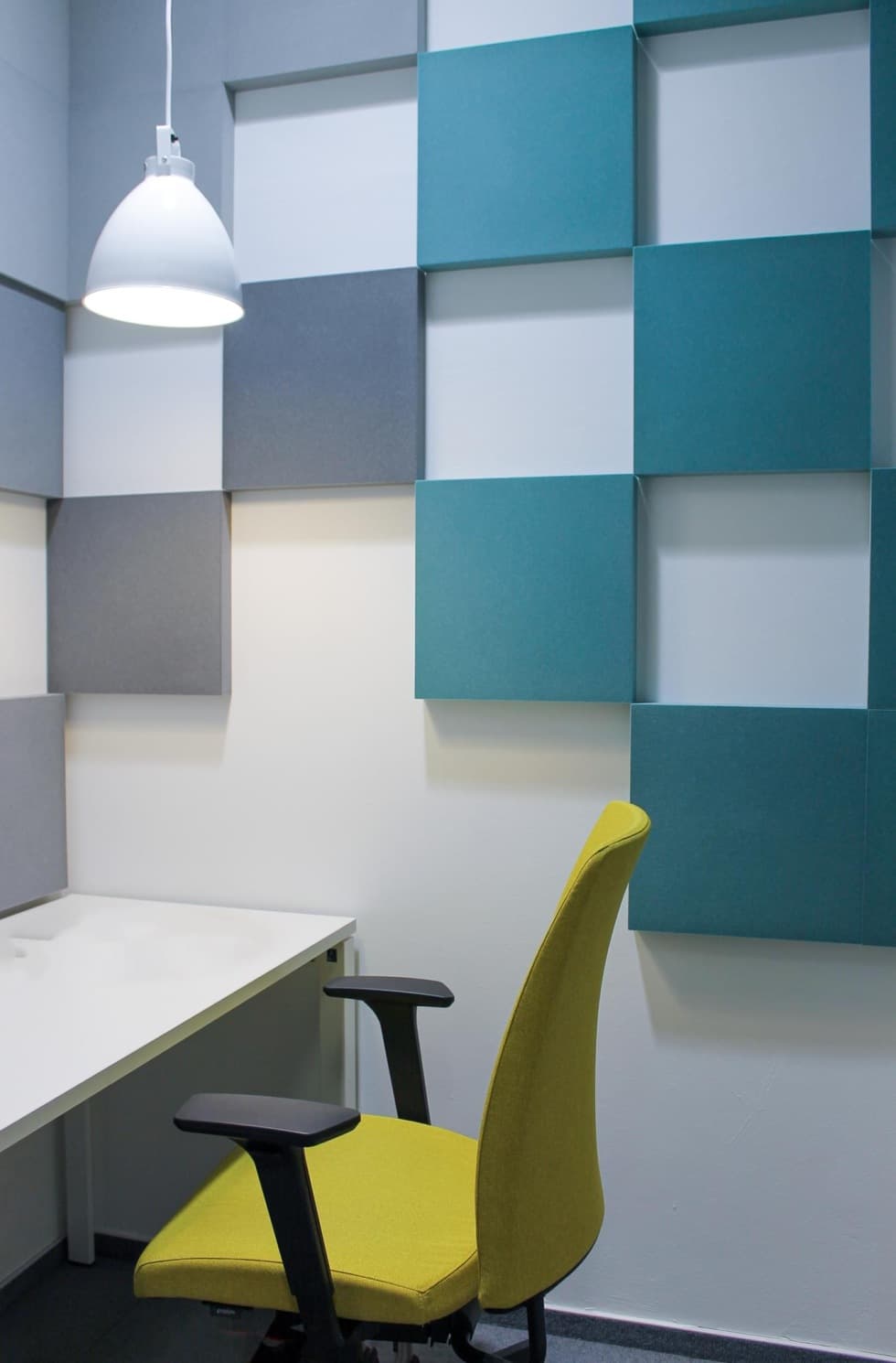 Reception 3in1
The reception area has undergone a major transformation. It is now equipped with mobile furniture on wheels allowing the space to be used in multiple ways. In a minute, the classic reception area can
be converted into a presentation or meeting room,
for example.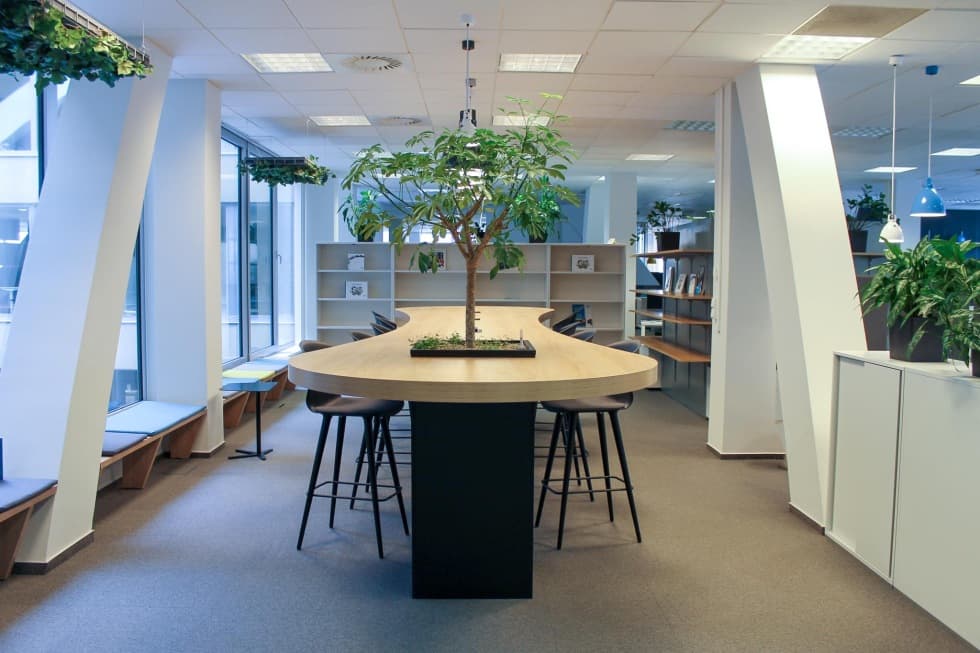 Coworking in the shade of palm trees
Several types of new spaces have been created in Atlas Copco offices after our "upgrade". In addition to the reception area, there is also a lounge area with comfortable seating in vibrant colours of turquoise blue and yellow, a pleasant relaxation area or a gym.
A truly original place has become a coworking desk with bar seating, from the centre of which grows a living tree. Underneath, employees can (co-)work undisturbed in a new, hybrid working mode.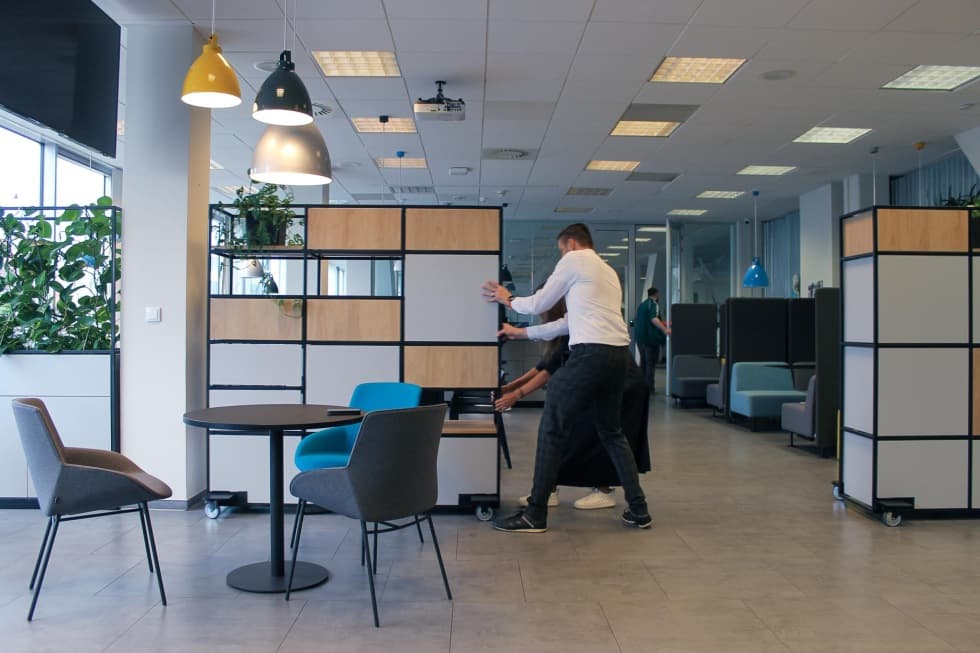 Are you also planning to transform your offices to reflect the changed work dynamics, but are hesitant about where to start? Turn to us, our workplace experts will provide you with functional, comfortable and beautiful offices.
Author of the photos: Martina Prášková
Do you like it? Share it.
Want to sit in an office that looks like this?
Write to us with your requests and wishes. We will create your dream interior.