Industrial office with an emphasis on detail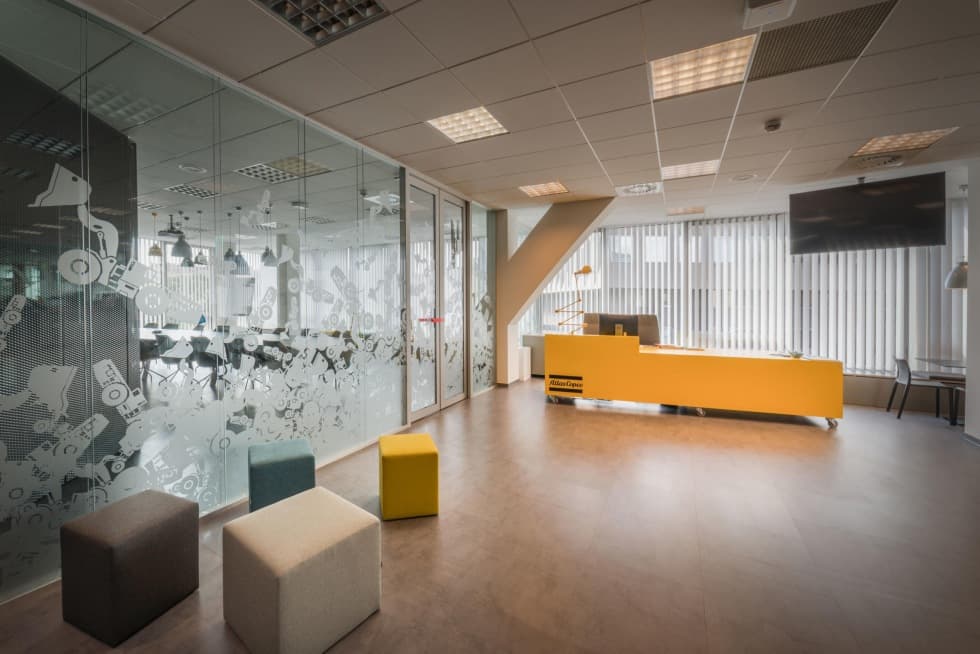 Intense colour and industrial character are the distinguishing features of the new offices of Atlas Copco thanks to prominent use of metal materials. We designed the space with an emphasis on detail and in line with the concept of a complete transformation into an activity based workplace.
Space division
Atlas Copco will now move into a new office environment in which employees have more options for how to work: in a team, independently, in a relaxing space, in a conference room or even on the terrace.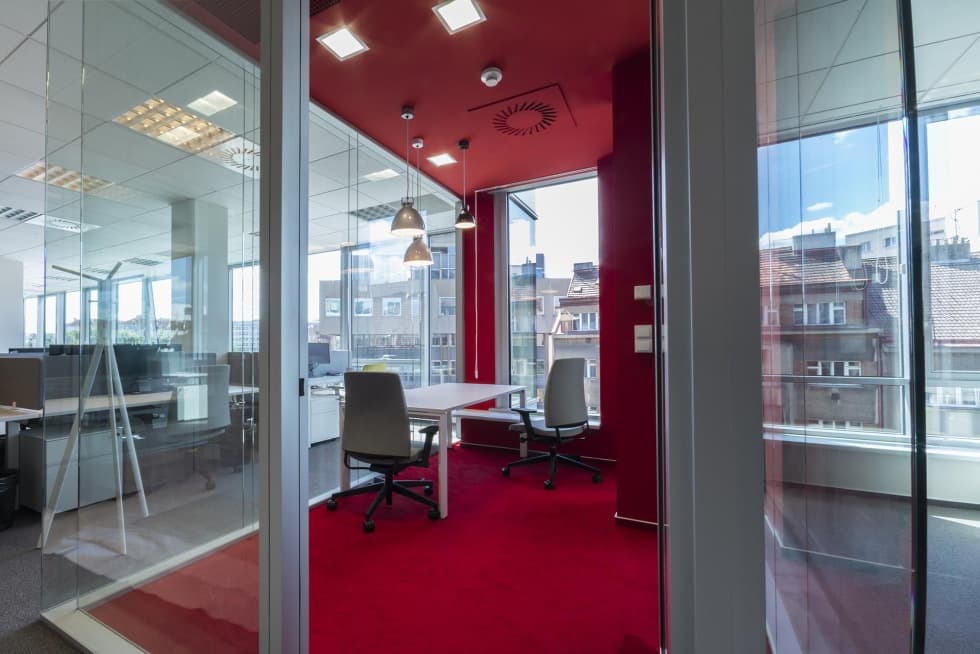 Work independently or in team
According to a representative of the SUM. Architekti studio, which created the design, it is a space that "leads to greater diversity of work stations with various degrees of support for independent or team work, intended for various degrees of mobility or presence in the space and various needs for concentration. By dividing and effectively utilizing the available area, smaller open working groups are created next to smaller closed areas for concentrated independent or team work in person or in the form of teleconferencing."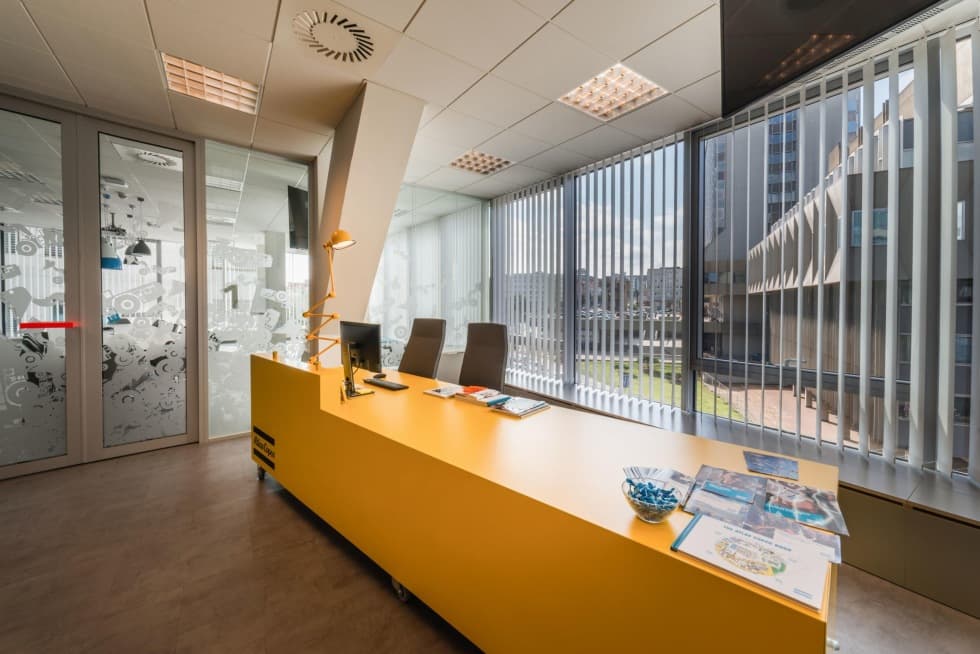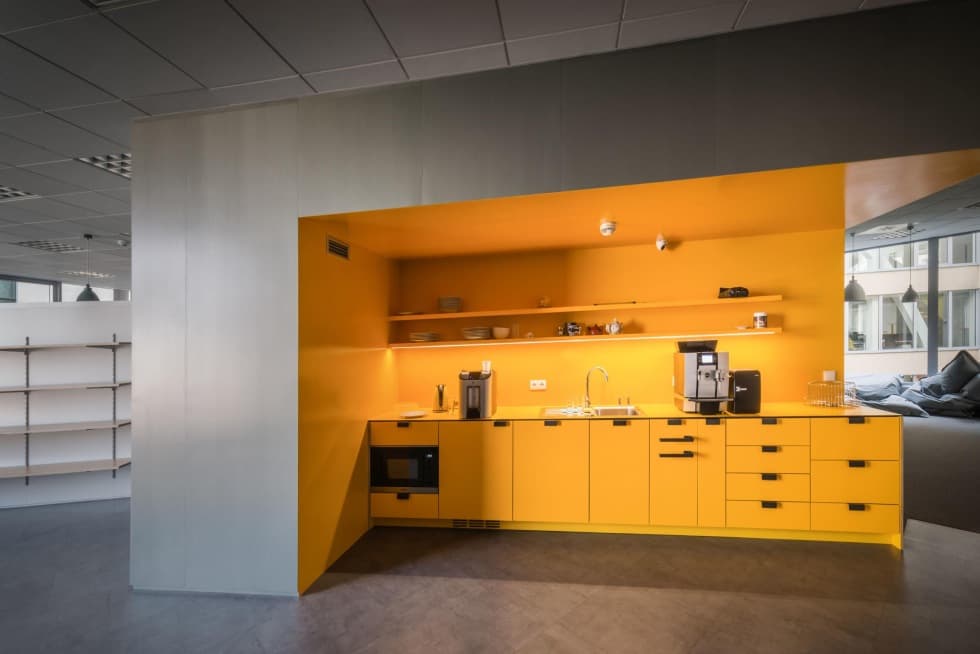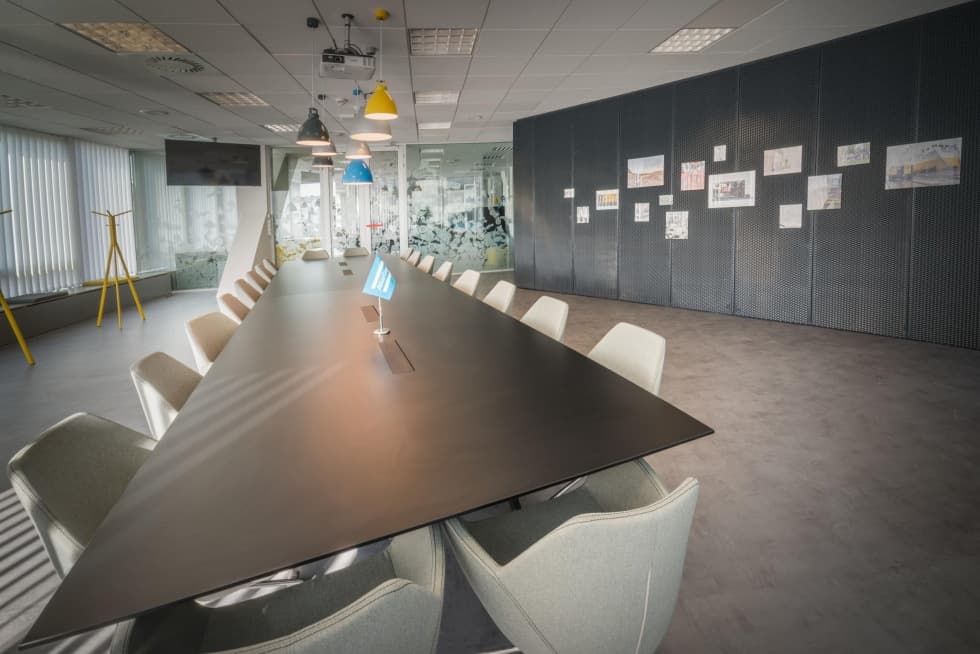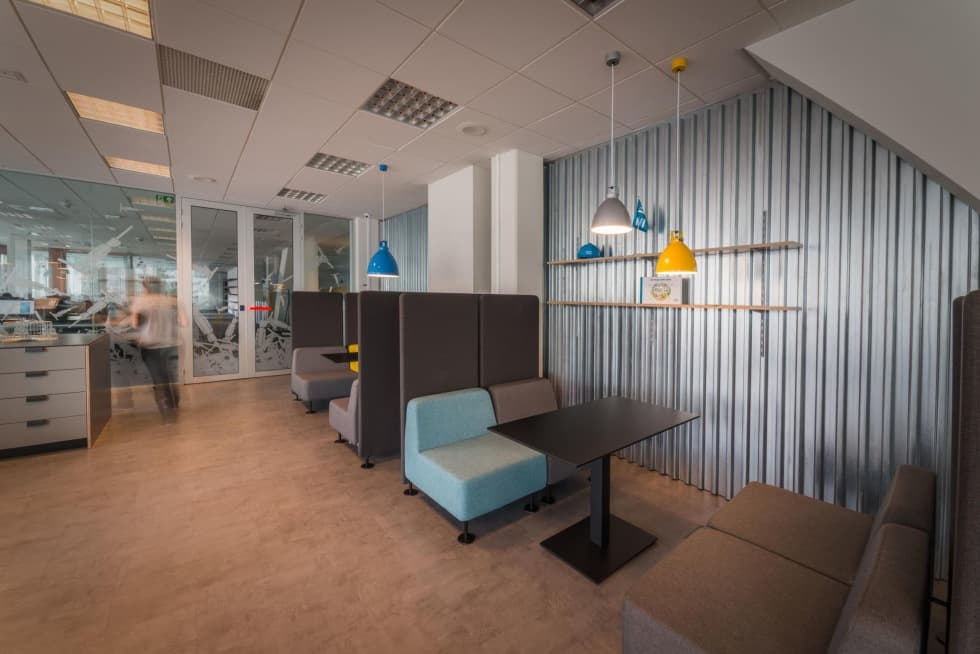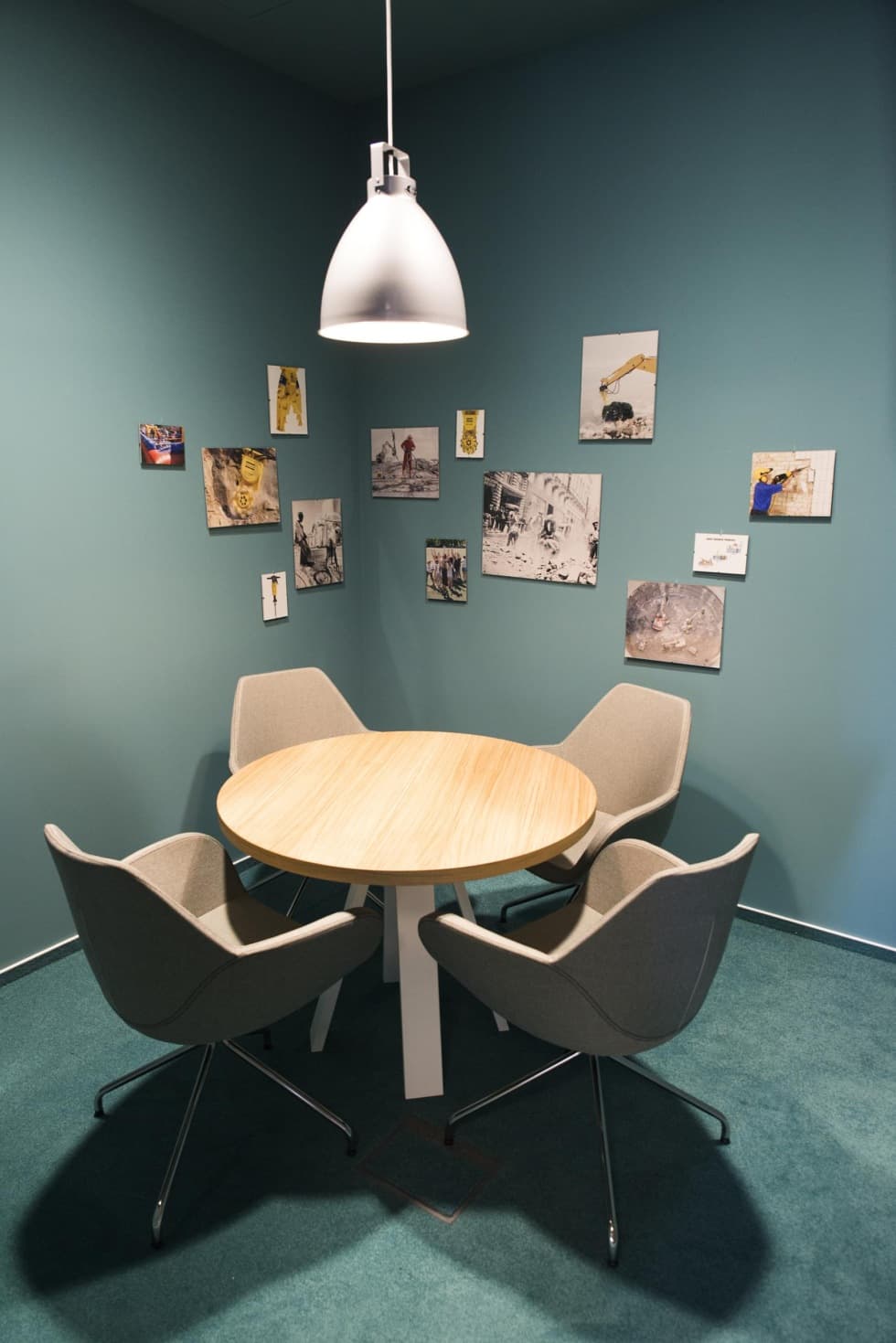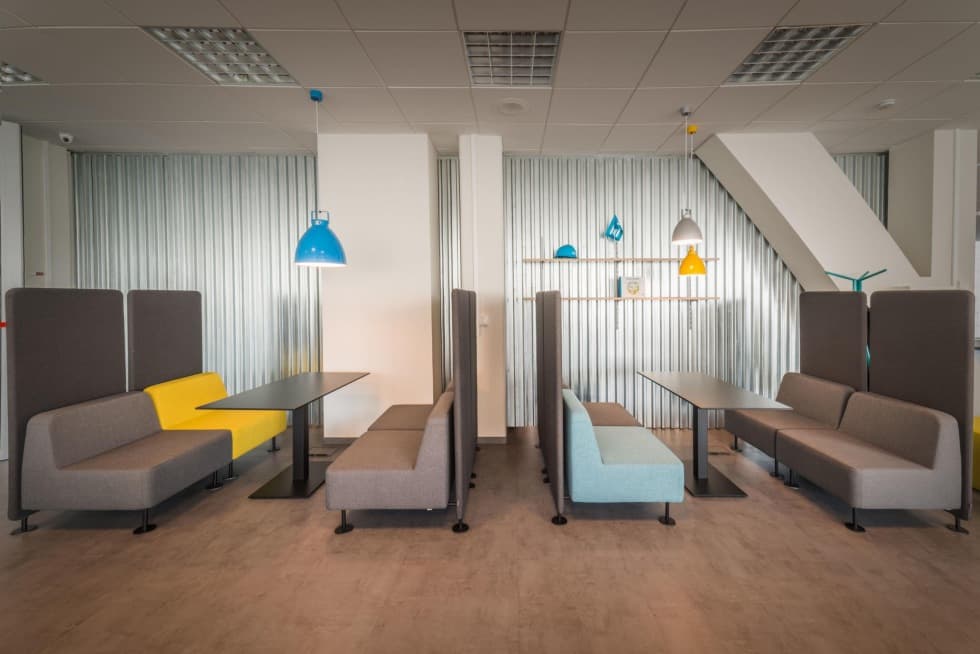 Metal lath wall and accessories
Upon entering, clients and employees are welcomed into a magnificent lobby with metal lath walls dominated by the company logo. The lobby area can be used for work, relaxation or meetings.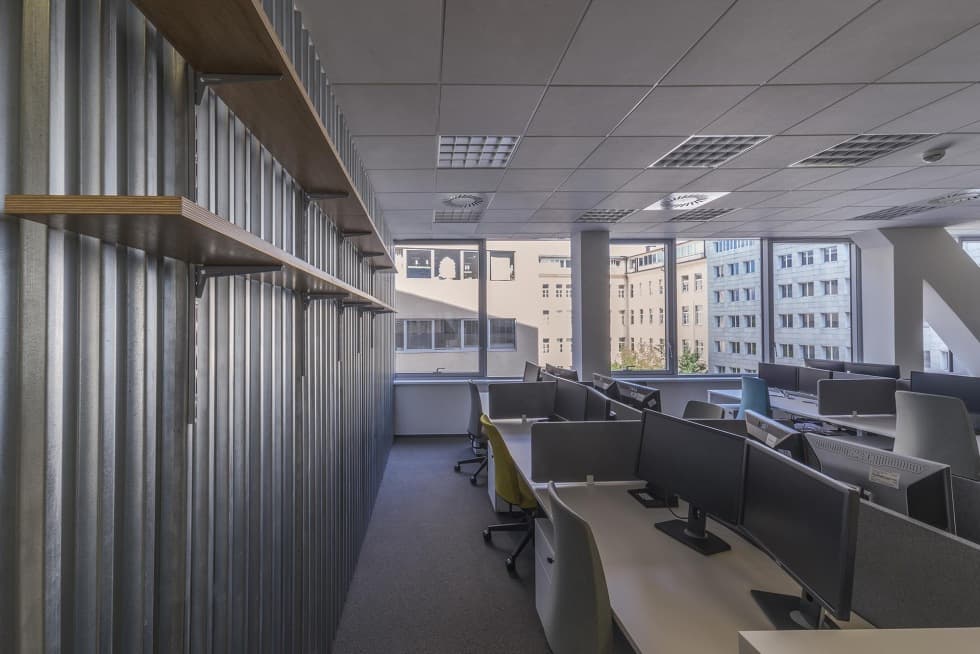 Various combinations
At first glance, the offices themselves impress with their combination of materials, colours and open layout. Teams working in the open space are separated from each other by walls made of lath mesh or trapezoidal sheet metal.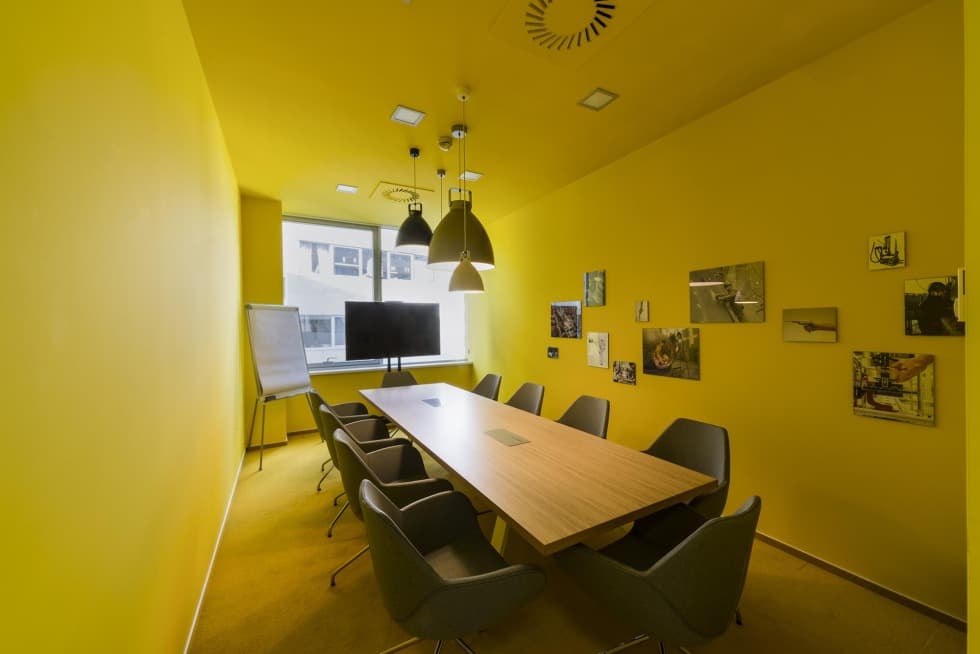 Distinctive colours
The glass-walled conference rooms are remarkable for their distinctive colour schemes. For example, the HR department has a dark red conference room, which supports inventiveness and productivity. Another meeting room is painted deep yellow, including the floor and ceiling.
In total we have fitted out 150 workspaces for Atlas Copco. Employees sit on Profim Motto office chairs and at Actiu Vital Plus ST desks. The meeting rooms are furnished with conference tables by Alupress and Profim Fan chairs. Profim has also supplied Wall In soft seating chairs. In addition, we have added closets, mobile containers, hangers and other fittings.
Pankrác House
Pankrác House consits of two interconnected buildings called Heroes House and Park House and it is located just opposite the Prazskeho Povstani (line C) underground station in the thriving commercial district of Prague 4. The main entrances and reception areas are situated on Lomnickeho Street. The building has excellent access to the D1 highway which links to Brno and Vienna. The city centre is a six-minute drive by car or five minutes away by underground.
Do you like it? Share it.
Want to sit in an office that looks like this?
Write to us with your requests and wishes. We will create your dream interior.