What impression should a premium private clinic create? The answer is VasMedic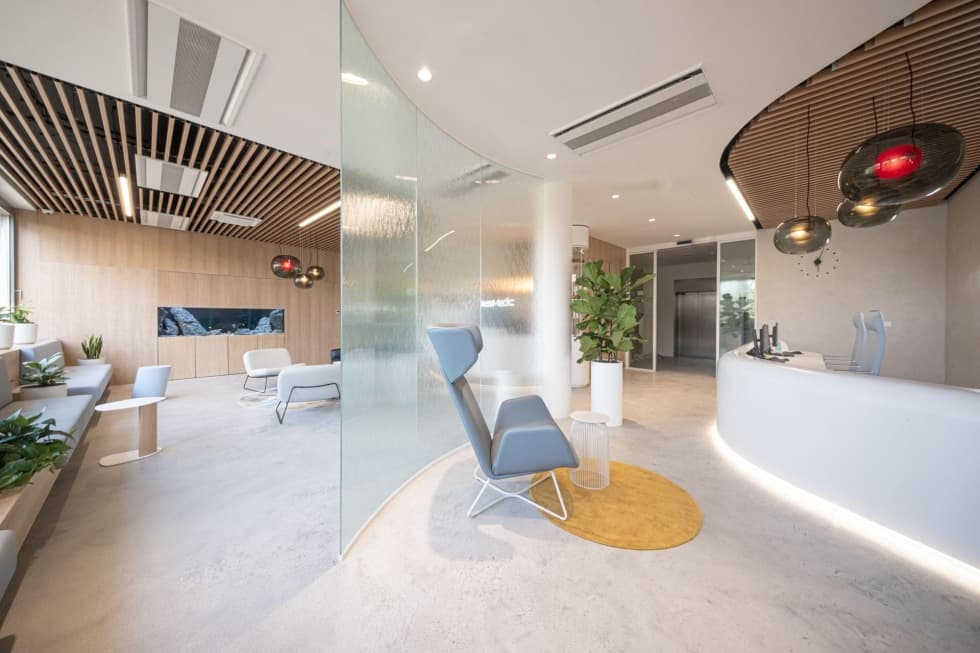 Healthcare facilities are often associated with white walls and a none-too-inspiring environment. In the case of the VasMedic private multidisciplinary clinic in the River Corner building in Prague 5, we set out to prove that a modern clinic is a combination of thoughtful design and a pleasant atmosphere. Have a look at a place that makes no compromises when it comes to its approach to patient health.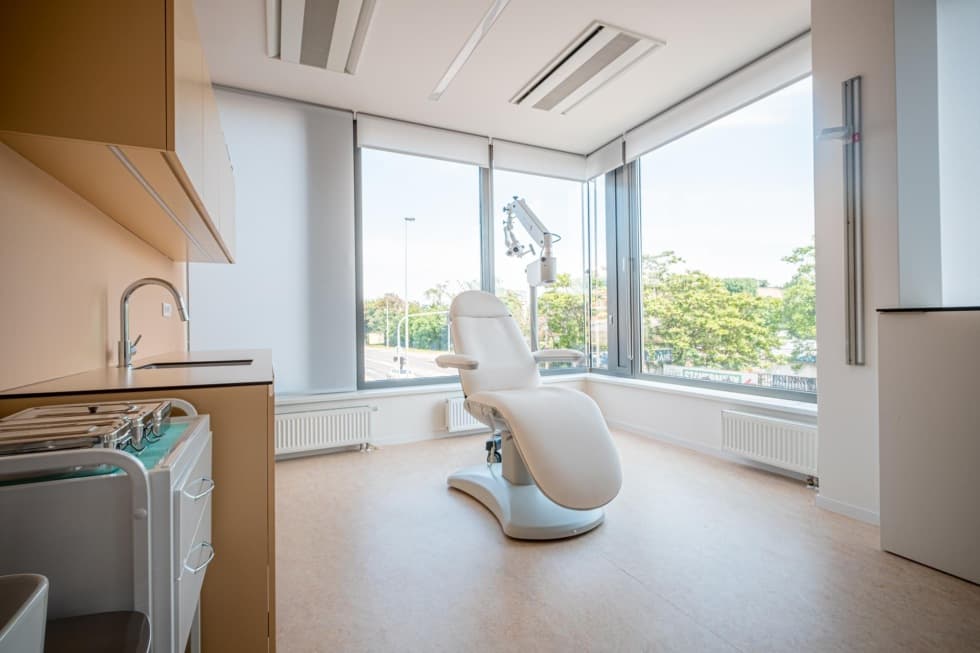 Individual care
The VasMedic health clinic focuses on providing above-standard care. This focus can be seen in the services offered and in every detail of the interior. However, in the case of a medical facility, the challenge is to reconcile luxurious design with high demands for hygiene standards. For example, there must be no unnecessary joints, soft fabrics, leather or other porous materials in the clinic. In addition, thought must be given to making surfaces easy to wash.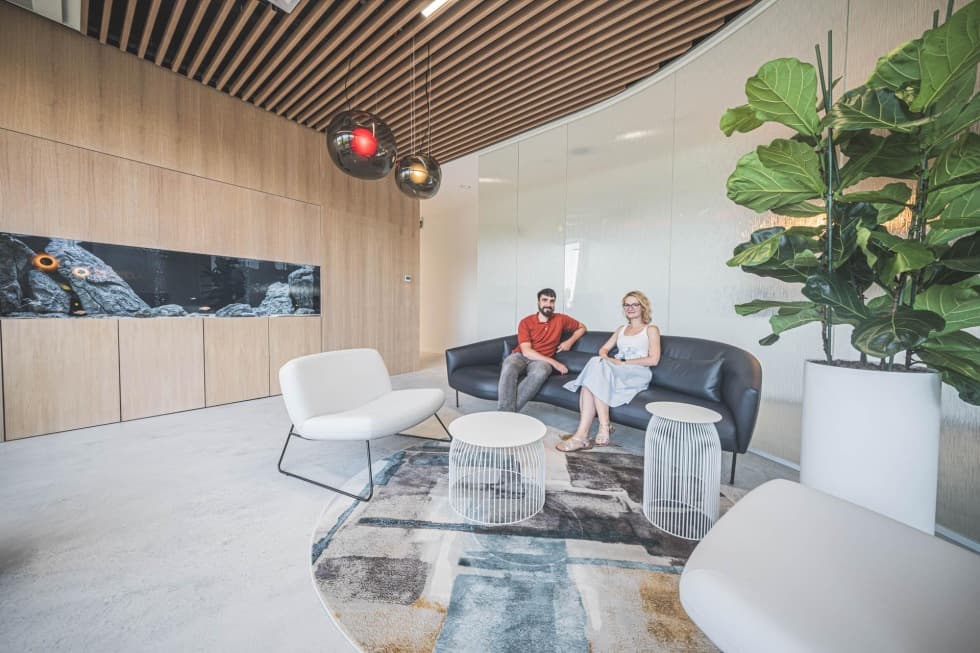 Essential details
The practicality and cosiness of the entire clinic is largely due to the abundance of greenery, the presence of designer lighting, veneer on the walls, a carefully designed reception area with atypical seating,
an eye-catching aquarium and the choice
of individual colour shades.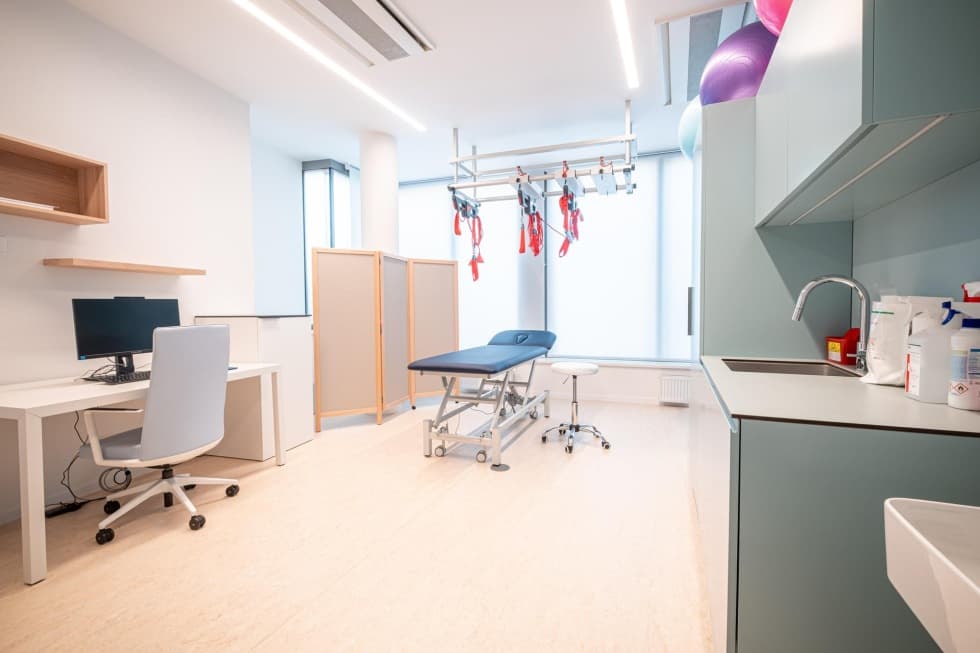 Pastel colours
for a fresh look
There are a total of five first-rate outpatient departments at the clinic, which deserve attention not only for their state-of-the-art equipment, including blue Linet brand beds, but also for the choice of individual tones on the walls. Although pastel shades were chosen to preserve the more moderate character of the rooms, the outpatient department looks very original and atypical compared to a regular medical facility.
For the operating rooms, on the other hand, we had to consider
a number of factors:
In the room with the laser, for example, it was necessary to avoid shiny surfaces or mirrors.
In the physiotherapy department, we installed frames, straps and ropes for the Redcord suspension system.
Other rooms in the clinic include a consultation room, a recovery room for patients after surgery, a nurse's room, a dressing room and a delivery room for goods.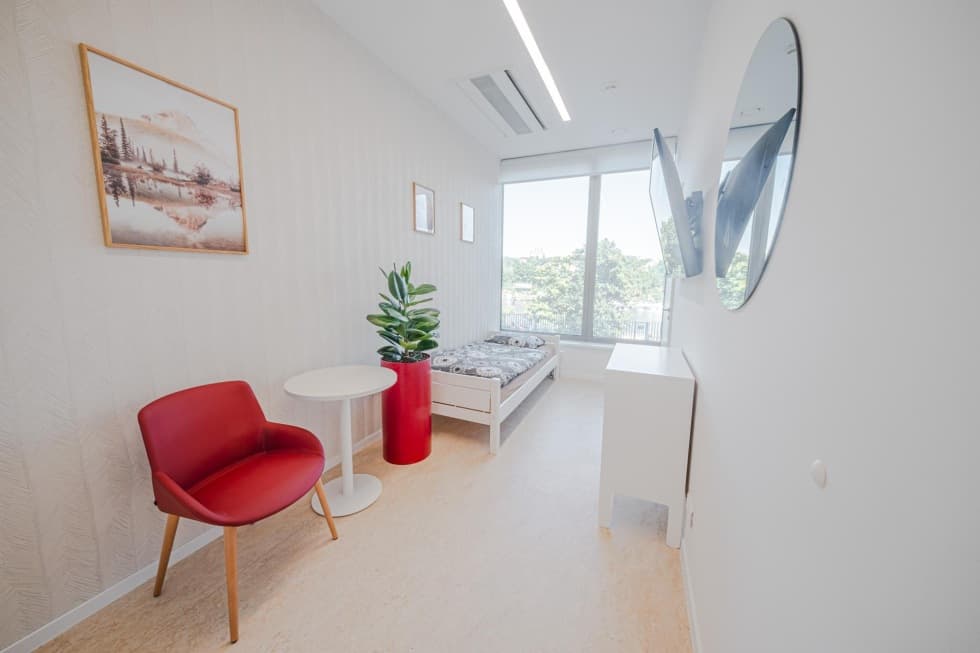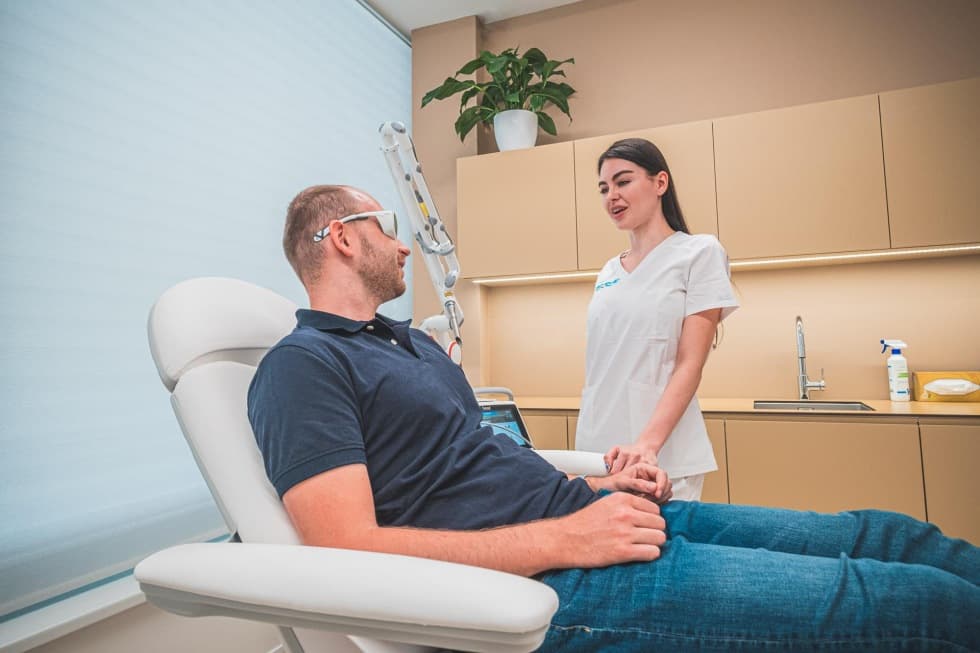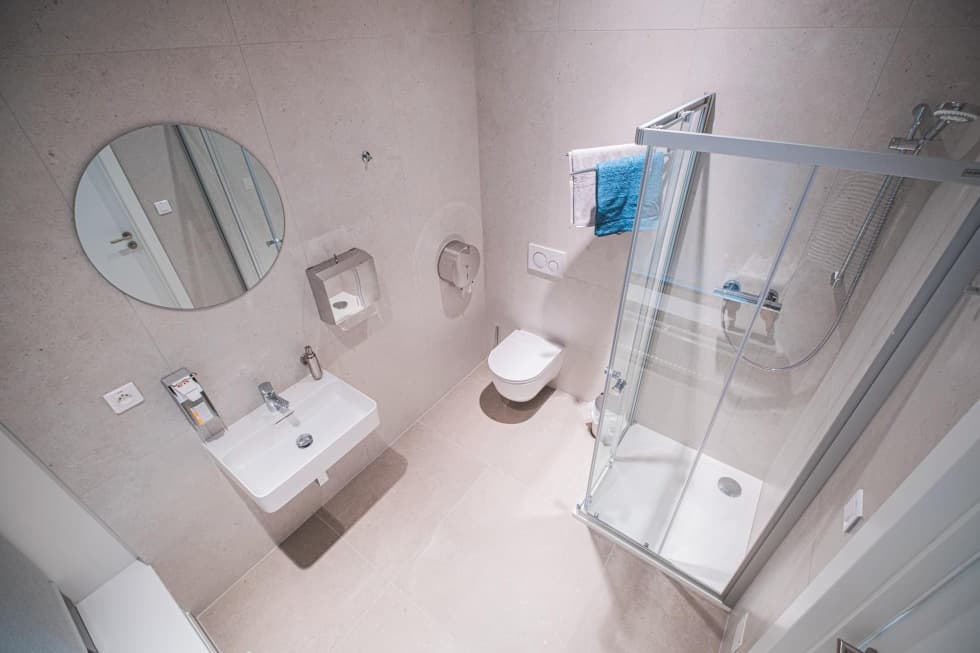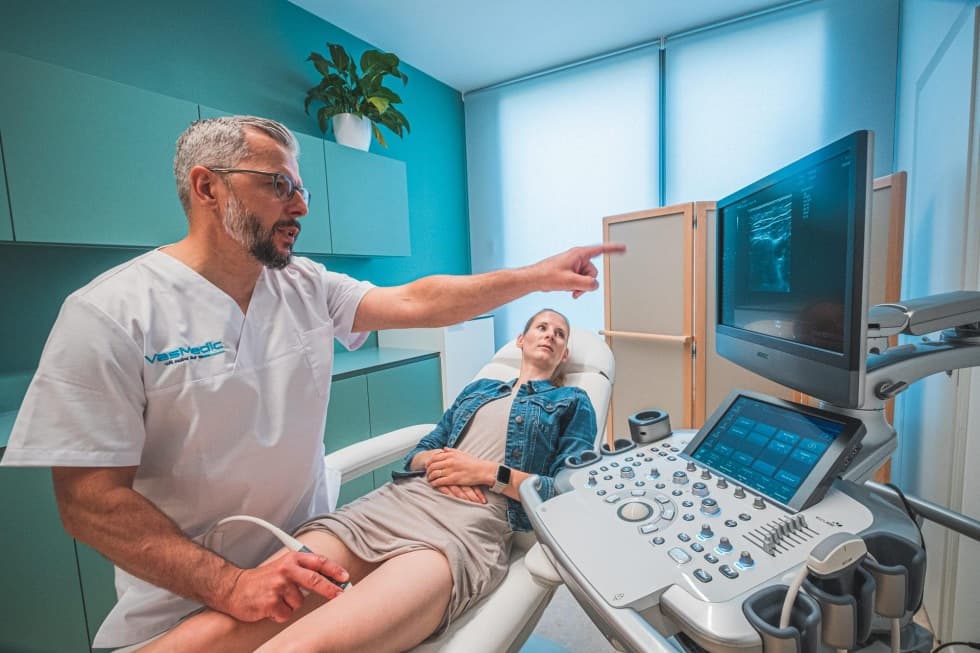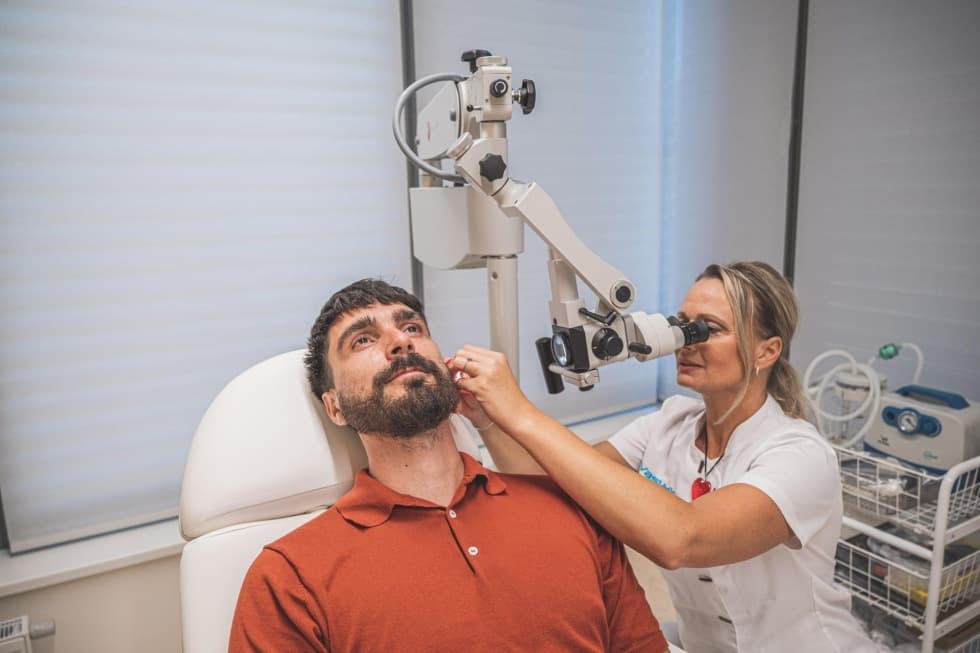 The most advanced
equipment on
the market
VasMedic is synonymous with state-of-the-art equipment and professional staff. The specialized devices and procedures come with specific requirements
for technology, lighting and overall electrical installation. One necessity, for example, is a system of sockets and back-up sources that will keep patients safe, prevent operations from shutting down and avert data losses in the event of a power outage.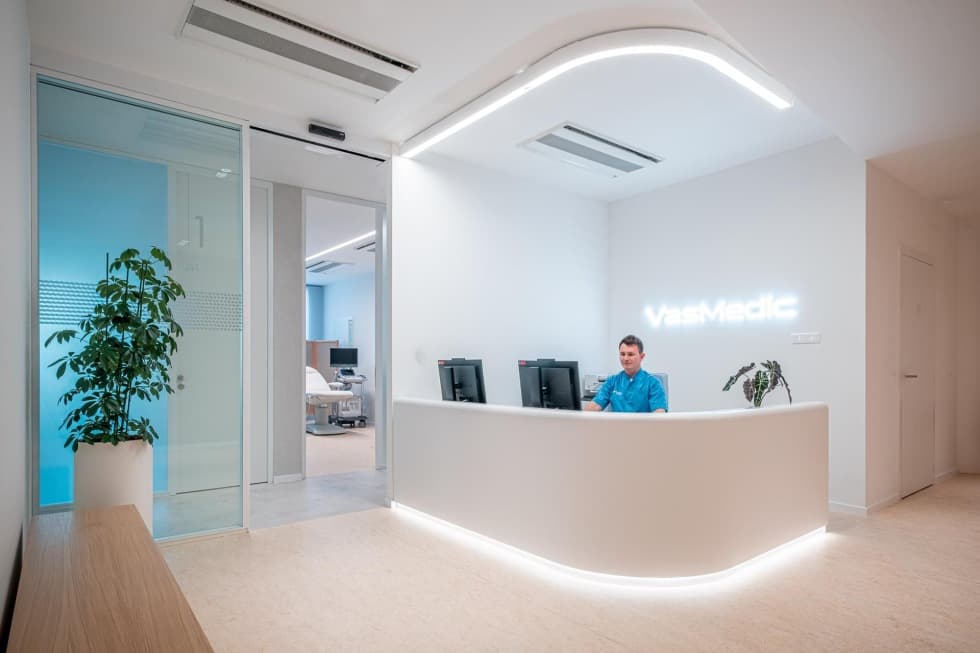 Rely on us
The diversity of our work and the VasMedic multidisciplinary clinic are proof that we can create an environment according to the client's requirements and the latest trends not only in the field of office space.
Do you like it? Share it.
Want to sit in an office that looks like this?
Write to us with your requests and wishes. We will create your dream interior.