We simply enjoy the elements of myhive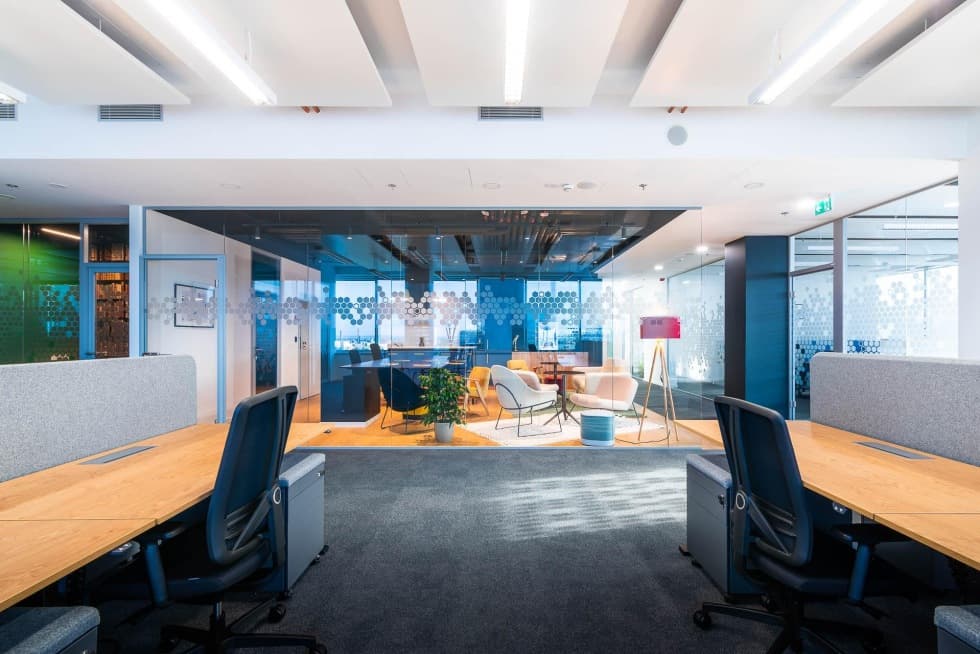 An important tenant has moved into the myhive Vajnorská | Tower 1 office building. Take a look at offices that exude inspiring colours and timeless elements.
VOXWISE provides comprehensive analysis of client customer data, professional advice in the field of growth as well as implementation of proposed steps to increase additional revenues. It continues to grow stronger thanks to its technical expertise and excellent service.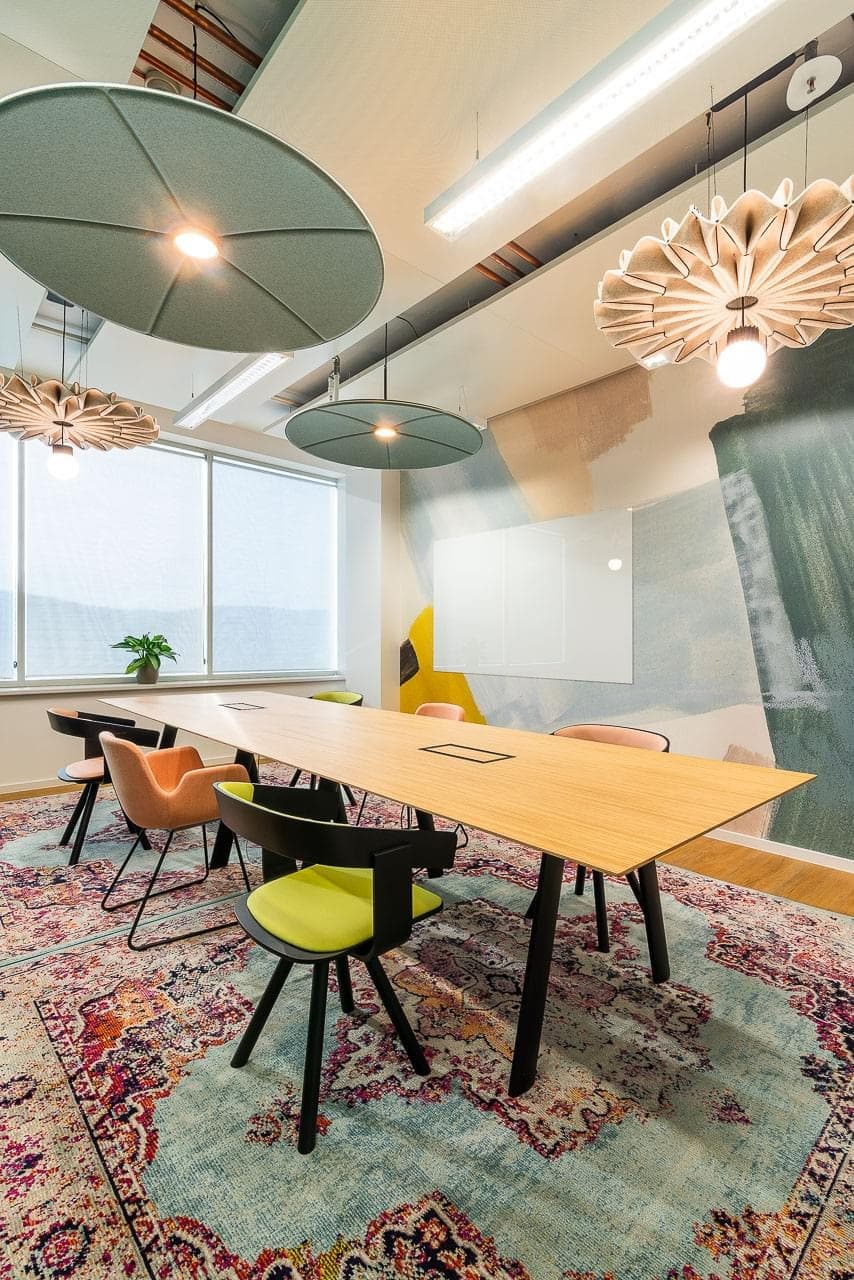 We are happy that we can be part of the continuous growth of such an important company, and through comprehensive design & build services we will provide
the entire team with an innovative work environment.
The inspiration for the design of the offices was the style set forth in the myhive design manual, but the key factor was the uniformity of the colour tones. The 435 sqm area provides all employees with comfort at work.
Common descriptive element – muted colours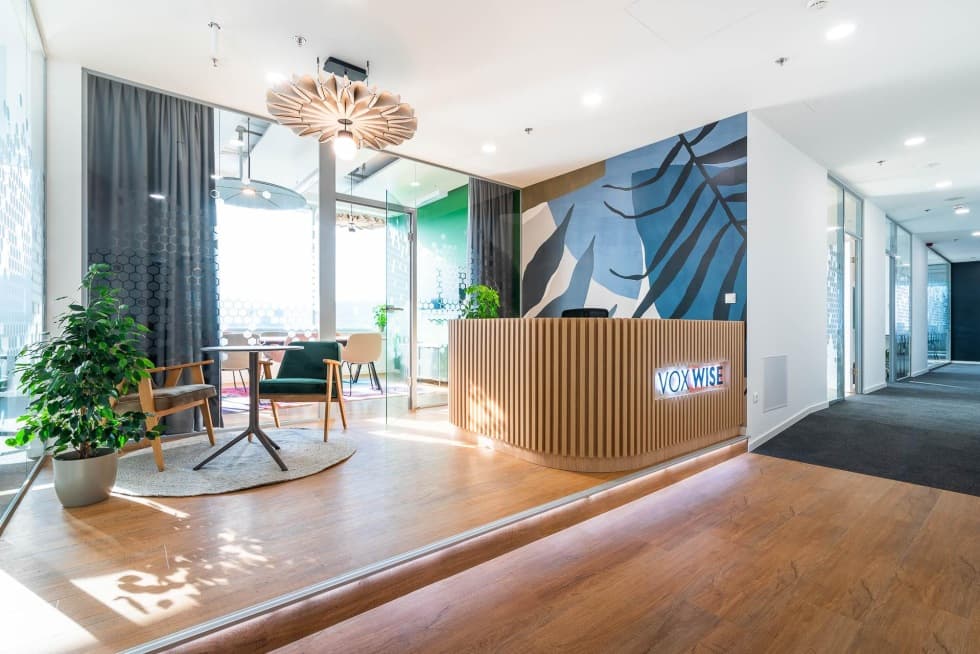 The reception area elegantly follows up on the implementation of mycowork located in the myhive building at Vajnorská | Tower 1. The slatted reception desk, vinyl floor in wood decor and wallpaper with nature
motif are based on the myoffice concept.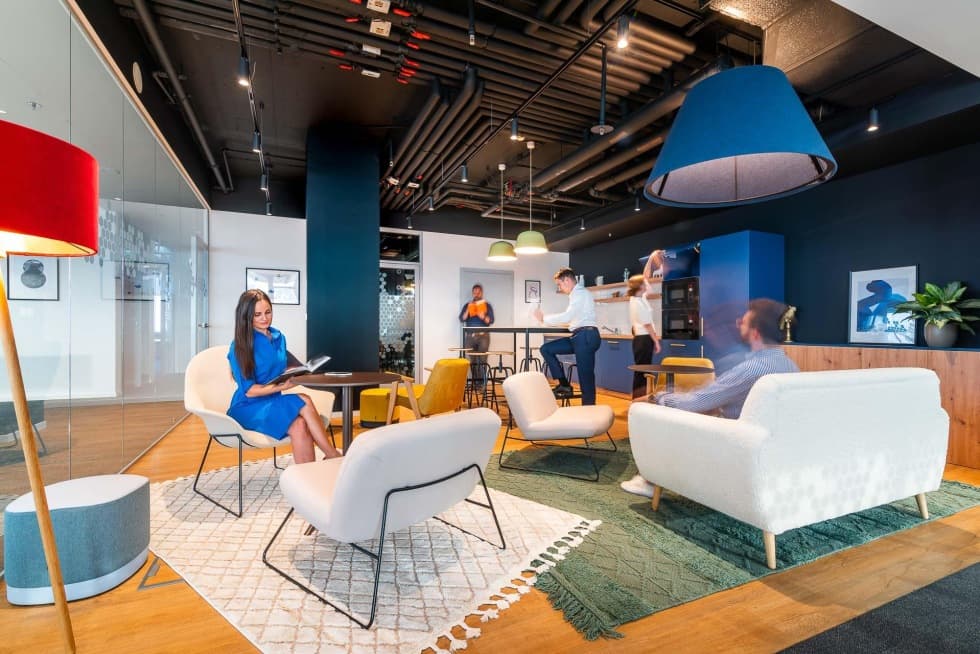 The kitchenette is situated in a common area. Here, too, mostly muted colours appear. The depth of the room
is completed by an anthracite ceiling without a soffit, featuring lighting with acoustic properties. The entire
lunch zone is partially separated from the work
area by a discreet glass partition.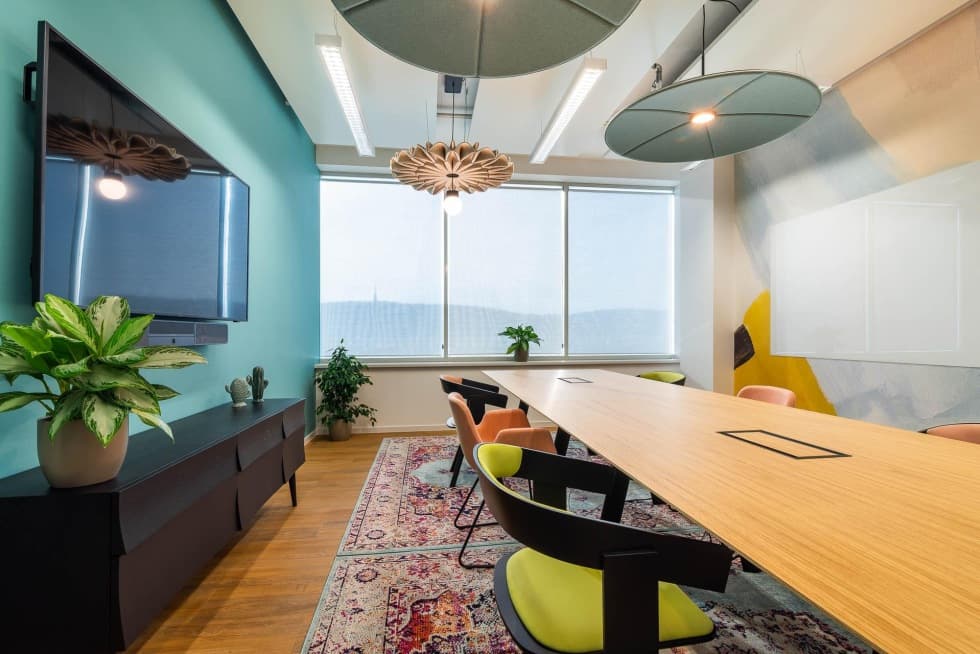 The main meeting room is also designed in a similar spirit. The ceilings were enlivened by lamps made of acoustic material resembling flowers. An atypical feature is
the chest of drawers beneath the television, which lends the room a feeling of harmony and individuality.
Nature and ecology go hand in hand
The wallpaper in the office depicts natural motifs. Sharp-eyed observers will note that one phonebooth has deviated from this idea.
The inspiration in this case was a bookshelf that evokes the sense of a room.
Some of the original partitions in the space were retained. Already existing glass was used in the lunch zone, providing even more
support to the idea of material recycling and sustainability.
The original light fixtures were used throughout the space. These were supplemented with a bar system used in the lunch zone.
A mood lamp was installed in the phonebooths, which were designed with double glazing to increase airtightness.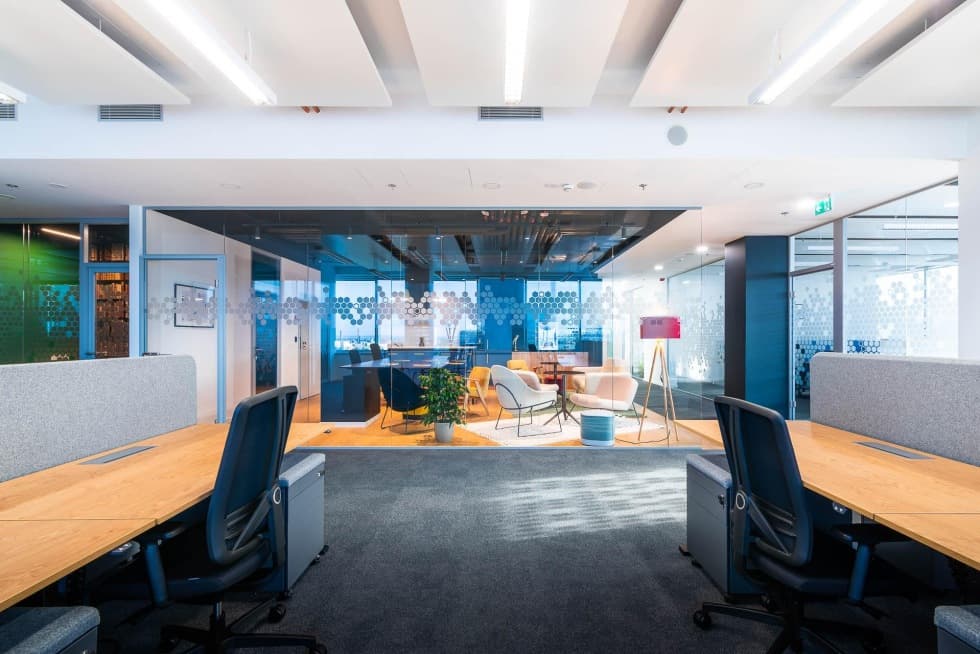 If you too want to make a move towards modern design and thoughtful ecological solutions, do not hesitate
to contact us. A comprehensive team of experts will
take care of your project from start to finish.
Photos author: Aeternus Pictures - Tomáš Schiller
Do you like it? Share it.
Want to sit in an office that looks like this?
Write to us with your requests and wishes. We will create your dream interior.