Toyota Tsusho: turning the industry's wheels from modernized offices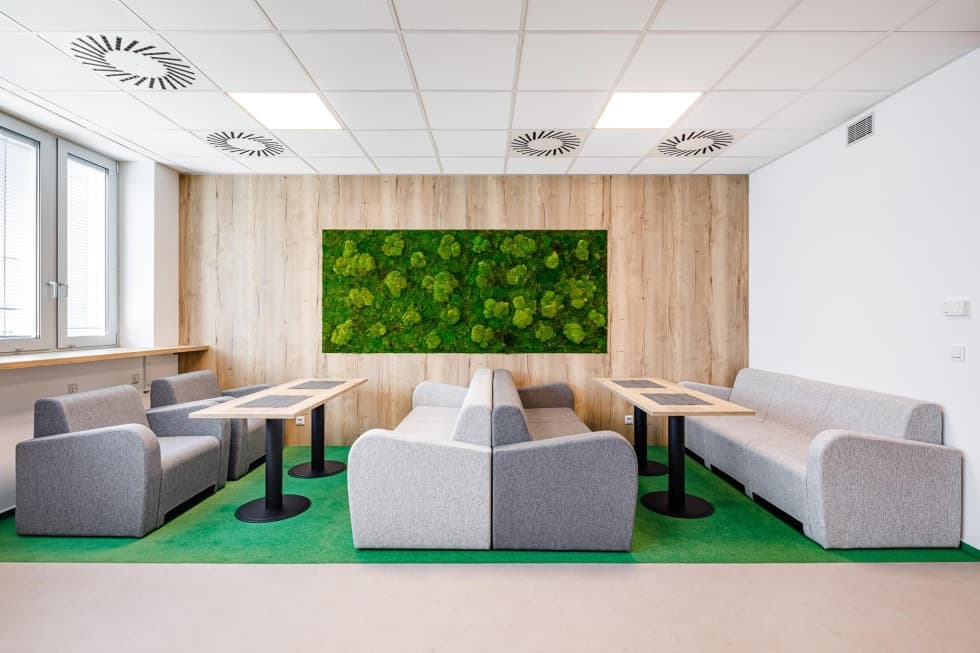 CAPEXUS upgraded a total of 1,000 m2 of office space in Prague's Smíchov district for the Czech branch of Toyota Tsusho, a company specializing in metal trade, spare parts production, robotics, project management of chemical processing and other areas of the auto industry. Check out the project details and find out what solutions CAPEXUS came up with.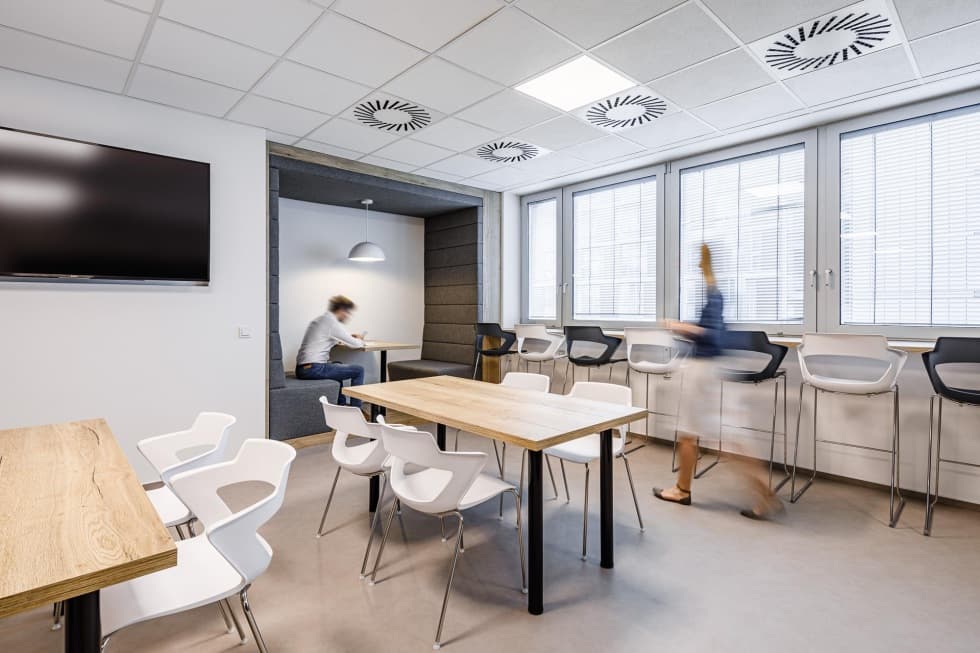 When offices age
The original Toyota Tsusho offices ceased to meet modern standards both in terms of design and working environment trends. The outdated appearance, the absence of well-conceived ergonomics and the impractically of the common facilities were the client's main motivations for the change, which took place while the company was in full operation from September 2019 to February 2020.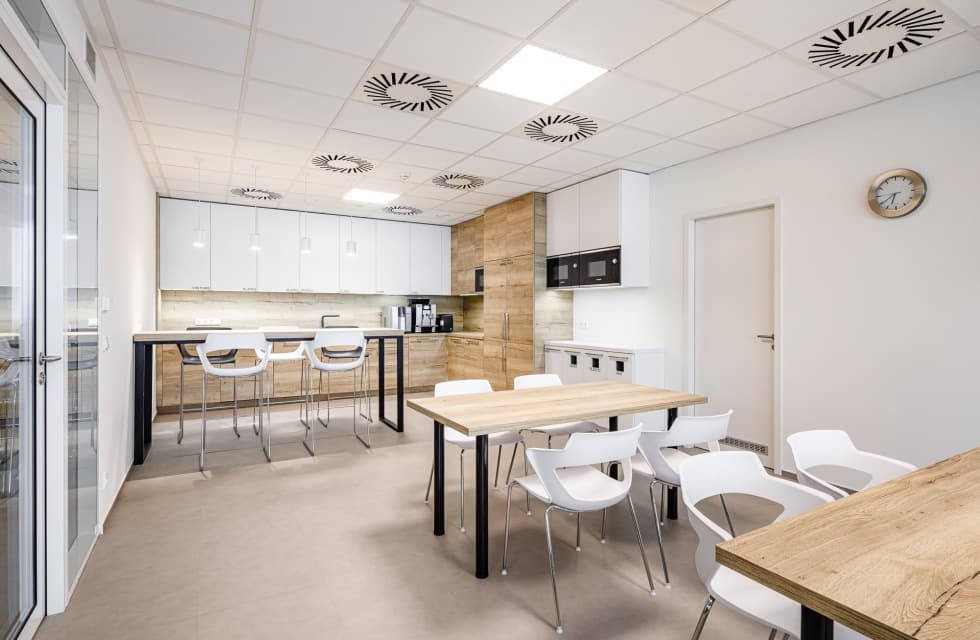 New comfort for work
CAPEXUS was tasked with modernizing the office while keeping all the furniture and incorporating several elements at the client's request, from the blue carpet to the corporate colour palette. Our team decided to come up with a concept that will breathe new life into large areas, maintain the company's serious character and at the same time expand the practically usable space.
To offer employees a comfortable and pleasant place for their activities, all workspaces, visible elements, and shared spaces underwent a transformation. As part of the implementation, it was necessary to partially demolish a load-bearing wall, but after a structural assessment this did not present an obstacle on the way to the redesign.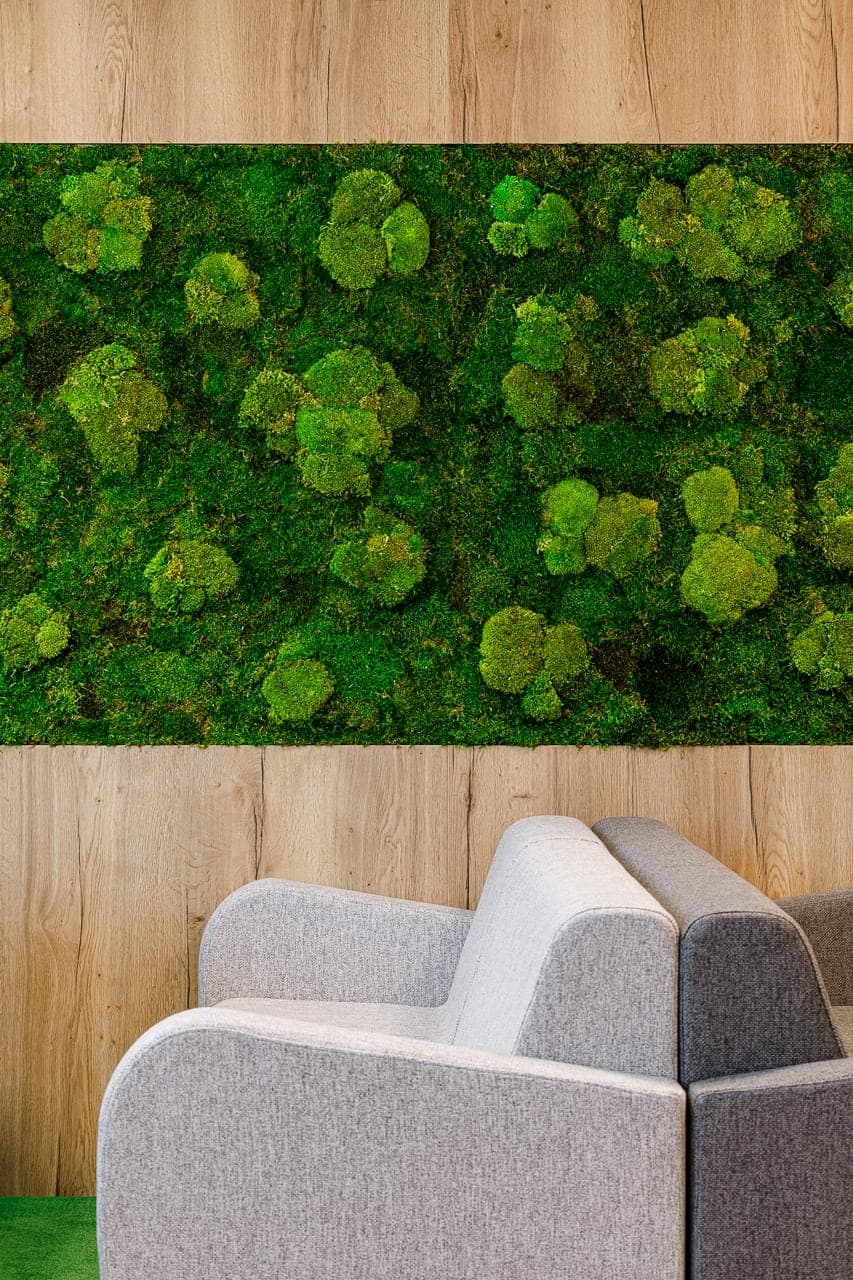 Overgrown
with moss
The mossy walls connecting the reception area and kitchen have become an unmissable and attractive part of the new offices. They are a unique interior element, require almost no care and have a long service life.
The moss immediately attracts attention in the reception area and practical kitchen – and rightly so. At the same time, it contributes to the expansion of greenery in the office and is proof that CAPEXUS can enrich even
a limited assignment with a creative solution.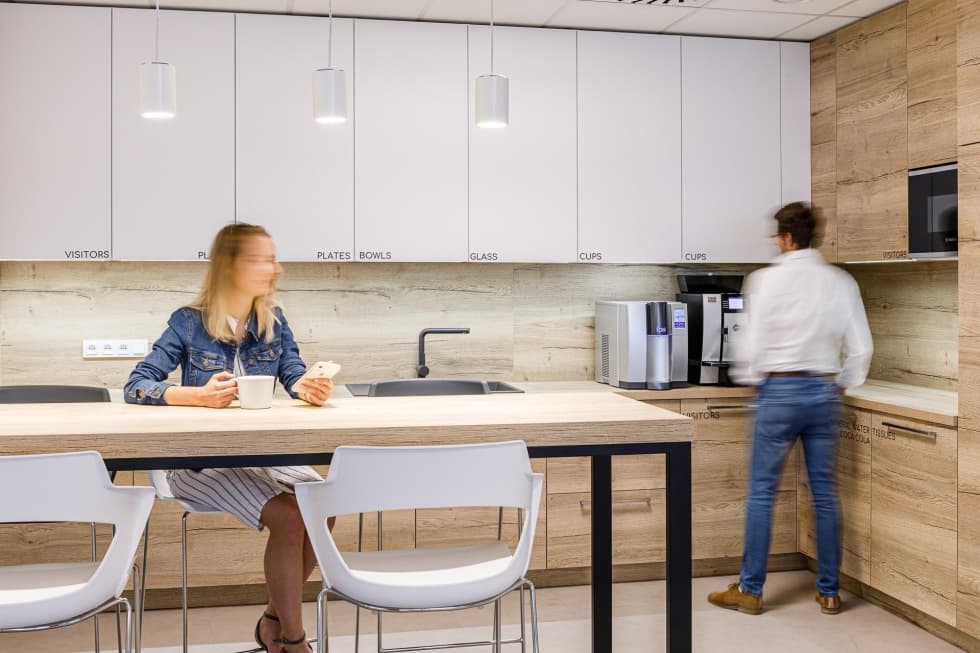 A change that
made sense
Although the renovation of the offices of the Czech branch of Toyota Tsusho did not take place at the time of the coronavirus measures, most employees only had the opportunity to become fully acquainted with the new premises several months after the work was completed. We are even more pleased with their positive feedback, the positive impact on work efficiency, and the fact that the connection between the original furniture and the client's requirements with a modern concept under the CAPEXUS brand works.
Are you interested in realization?
Do you like it? Share it.
Want to sit in an office that looks like this?
Write to us with your requests and wishes. We will create your dream interior.