The right shade of pink for Mary Kay's offices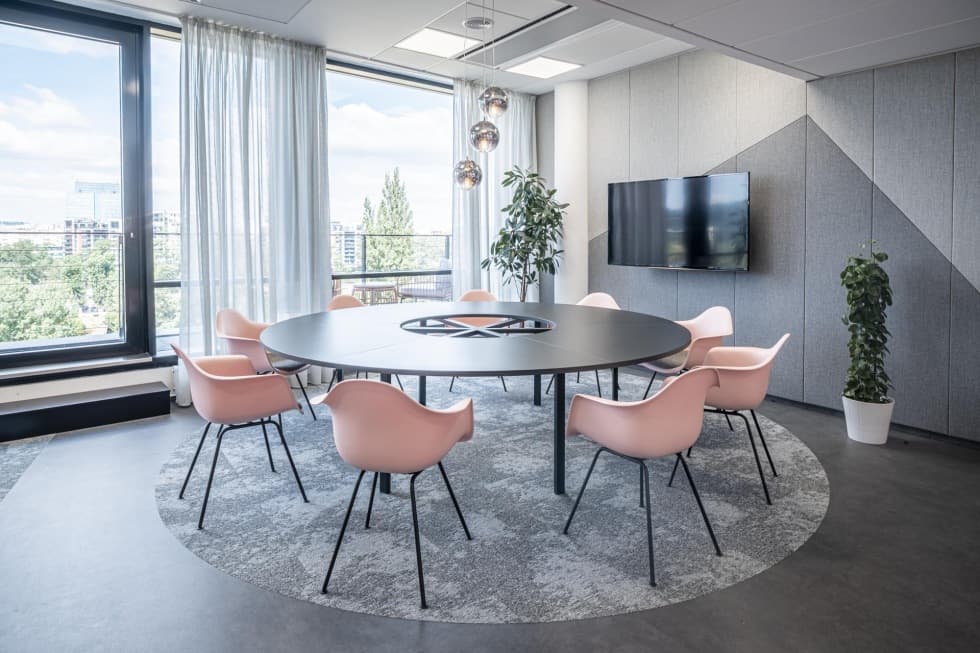 The elegant offices of the American cosmetics company Mary Kay in the DOCK administrative complex are without a doubt the "pinkest" reference in the history of our company. However, the newly built premises deserve attention for more than just their specific shade of pink. See the result of the interplay of our teams, from project management to architecture to interior design.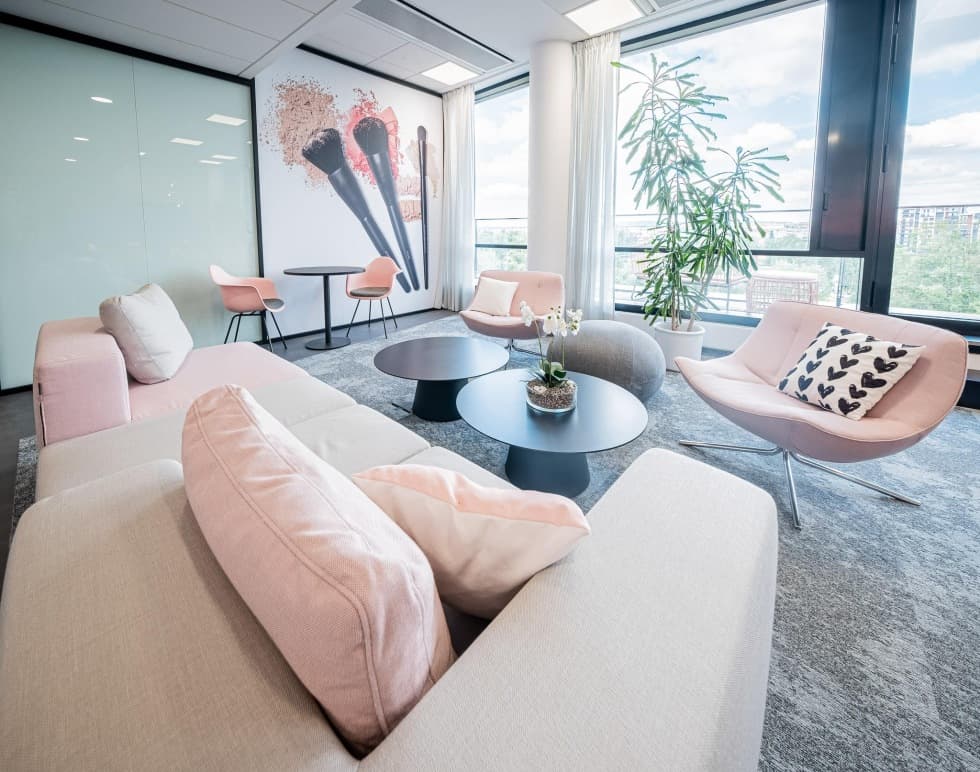 A palette of matching elements
Mary Kay is synonymous with high-quality cosmetics and providing unique business opportunities for women. It has been operating on the Czech and Slovak market for 25 years. The project was thus a very interesting challenge. The philosophy of the family brand is clearly reflected in the interior design. This is dominated by the pink colour corresponding to the design of the client's manual.
Specifically, the powder shade brings softness, femininity and sophistication. A number of elements display the brand, including the materials and the shape concept of the breaks in the acoustic panels on the walls.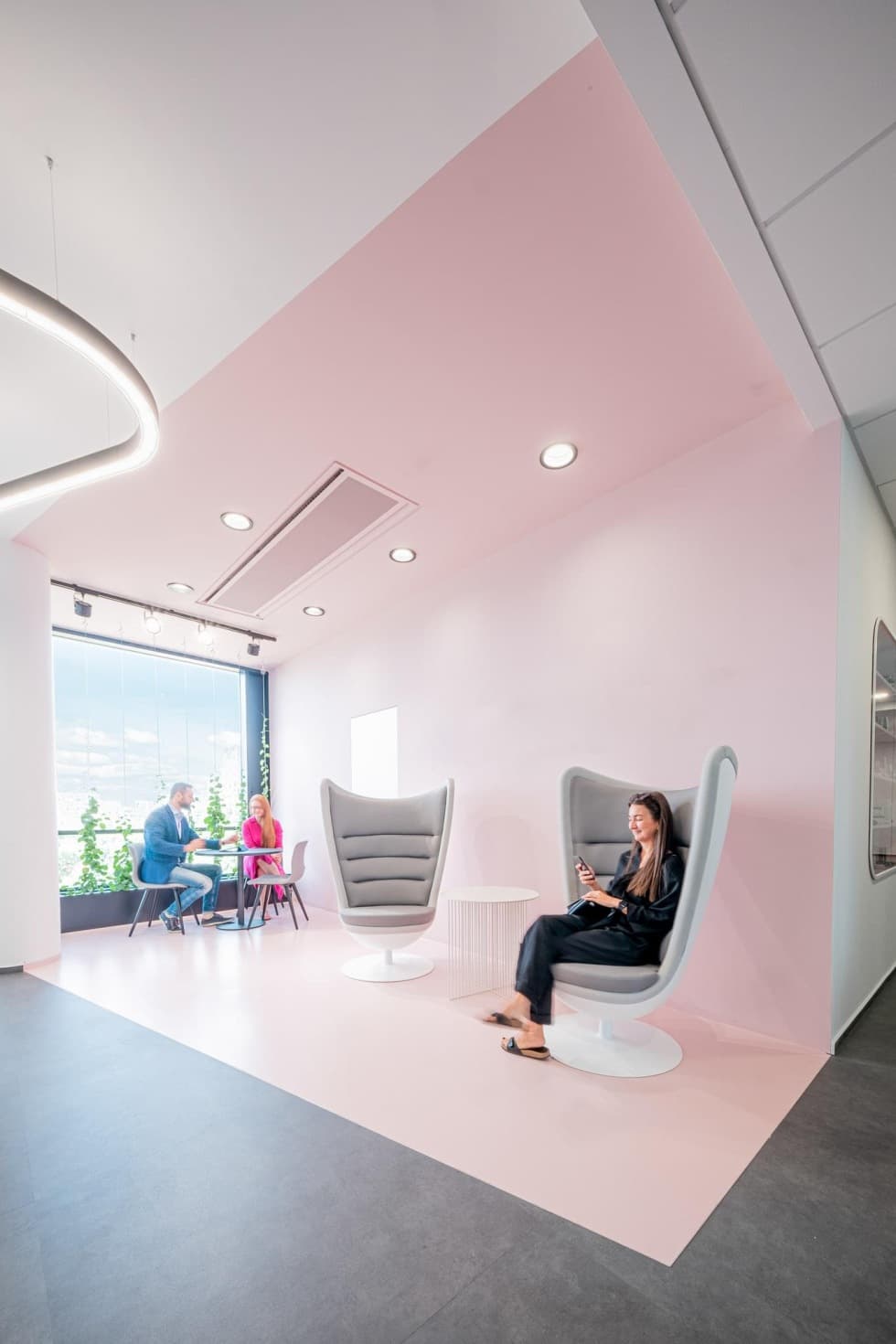 Beauty in harmony
The colour coordination of diverse materials and surfaces continues throughout the offices. A great example is the pink corner opposite the reception with its huge, atypical lamp and all-pink phonebooths. Design elements with flowerpots separating the workspace from the corridor are also attractive. The clever layout focuses on practicality, airiness and showing off the real character of the work environment.
Get an up-close look at Mary Kay's pink offices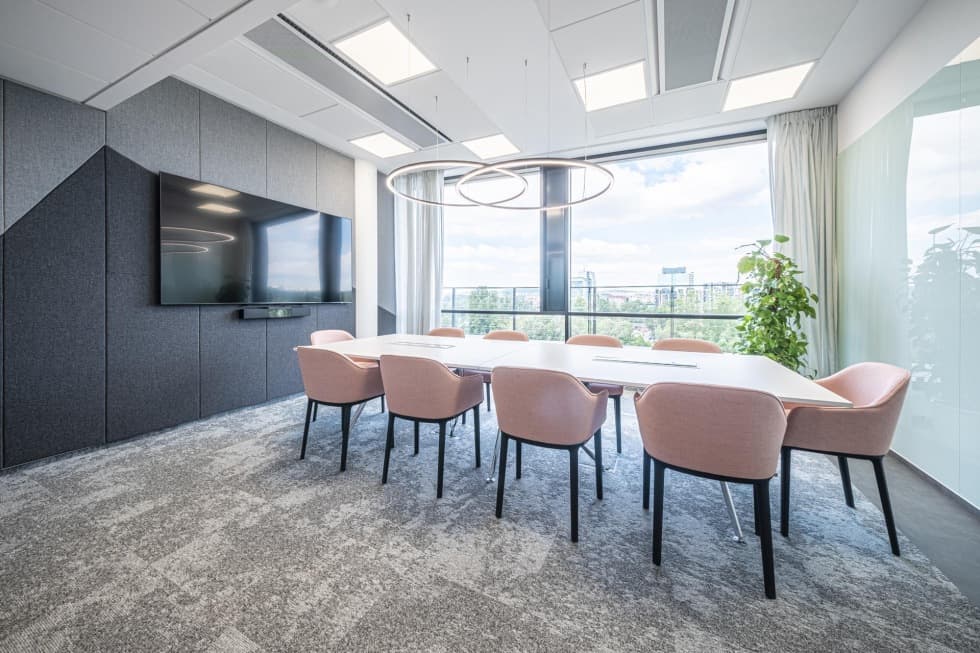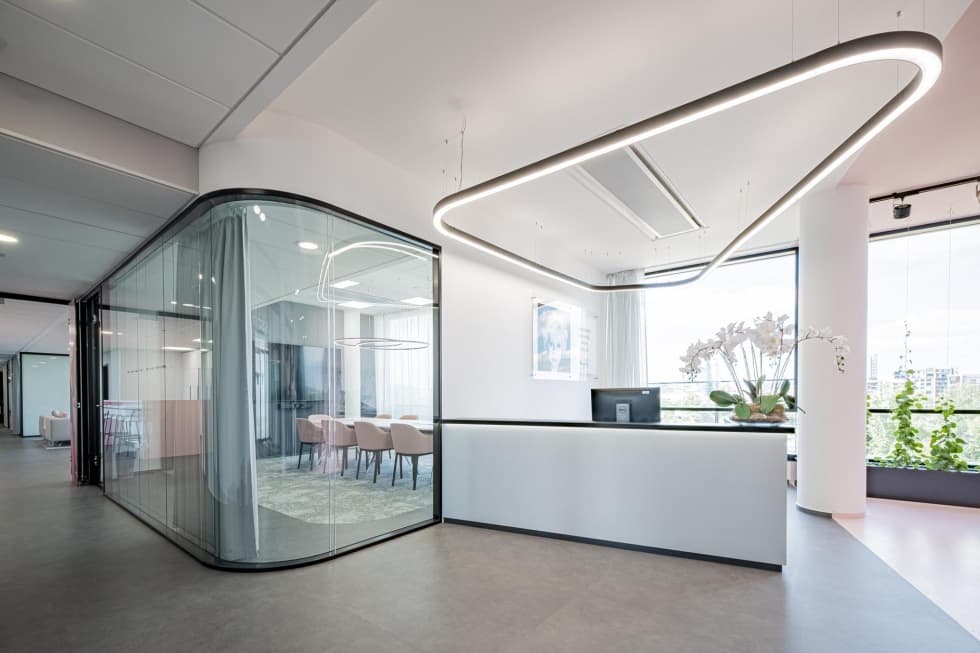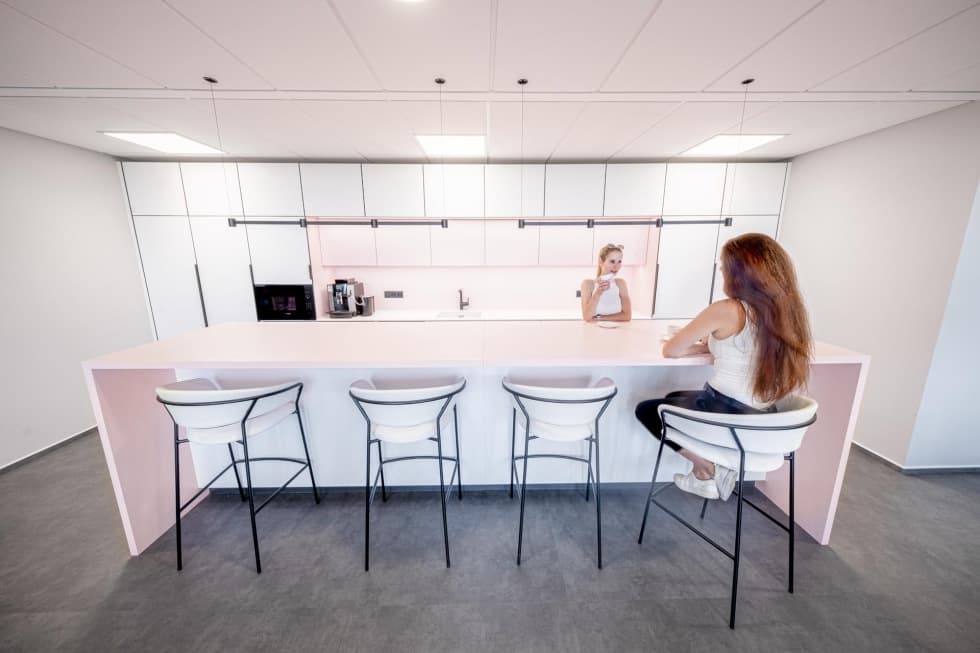 A transformation that makes sense
Of course, Mary Kay's offices also have facilities for relaxation. One of the main roles is played by the kitchen, which we gave a special surface with a custom-made shade of pink with a protective additive against scratches. An atypical circular design table comfortably seats a large number of people. Thanks to these and other elements, the Mary Kay offices are a place where people feel comfortable.
If you too want to create new offices in the "right shade", we will be happy to take care of your project from A to Z.
Author of photos: Prokop Laichter
Do you like it? Share it.
Want to sit in an office that looks like this?
Write to us with your requests and wishes. We will create your dream interior.