Design elements at TechSoft Engineering offices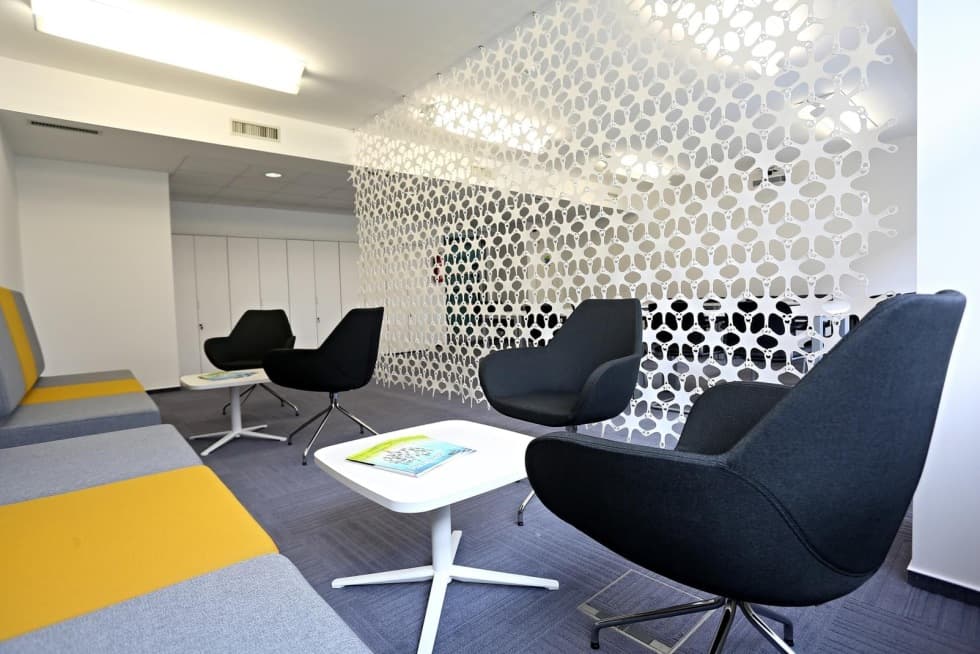 The new design solution by CAPEXUS has two parts: the open space offices and a meeting room with relax zones. The dominant of the space is a design Caimi wall in the conference room.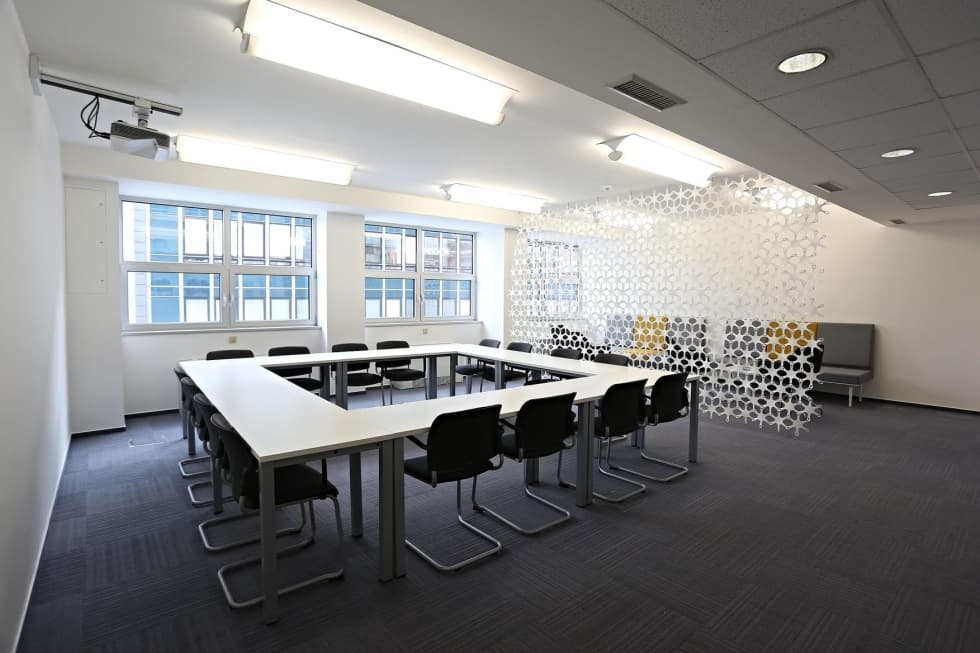 Space separation
The new solutions for the company were designed by architect Bc. Josef Kolář. The main request of the client was to create separate rooms for the open space offices and the offices for the team manager. Based on the clients request to optically split the area, we installed glass partitions.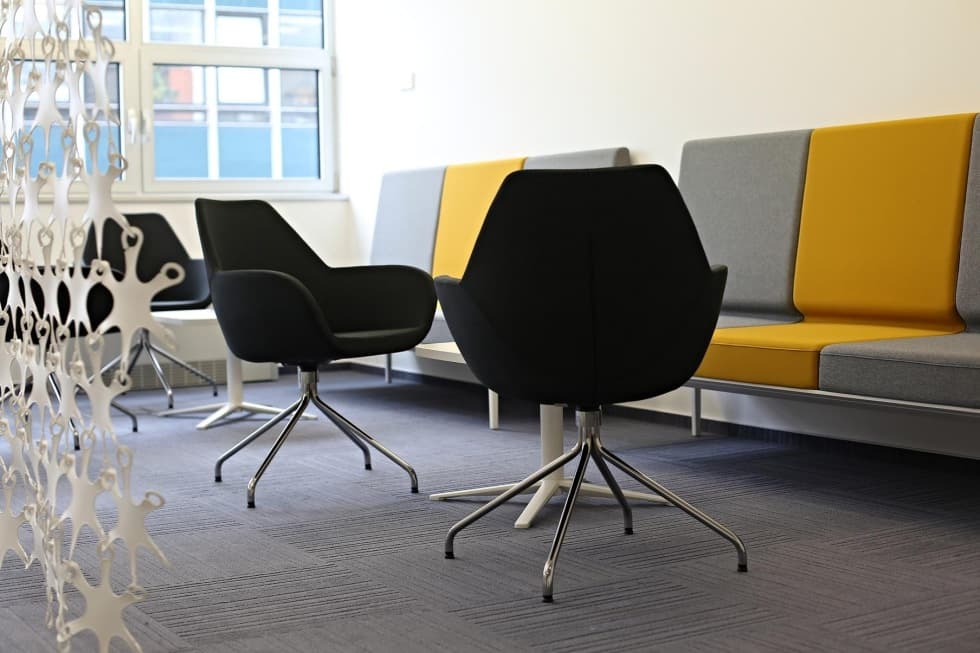 Relax zone
Part of the open space offices is decorated with VOXFLOR carpets in the series San Siro and Champs Elysees in the meeting rooms. The relaxation zones and manager's office are furnished with ACTIU furniture in Longo and conference chairs in style Urban..
The whole realization was completed in two weeks in cooperation with the client, who was able to work the entire time without any limitations.
Vyšehrad Garden
Vyšehrad Garden is a modern eight story administrative building on the prestige address Na Pankráci 26, offering offices for rent, with the area of 4 600 m². The building has great access from the city centre and has its's own 68 parking places in an underground parking lot. Part of the office complex is a courtyard garden, perfect for work in the green (thanks to outdoor electric plugs), or for meetings with business partners.
Do you like it? Share it.
Want to sit in an office that looks like this?
Write to us with your requests and wishes. We will create your dream interior.