Tailor-made spaces in autumn colours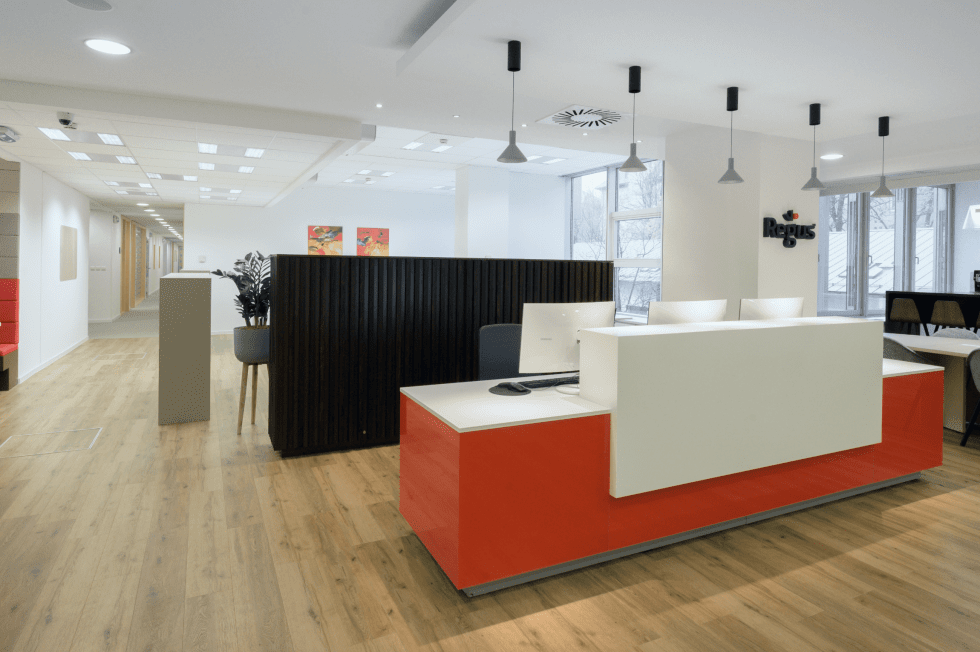 Regus has the largest network of workspaces and coworking spaces in the world. The client's core activity is the creation of fully functional and comfortable workspaces, which are then leased in smaller parts to individual customers. All Regus centres have a common design philosophy and require the construction of a wide variety of elements, from offices to kitchens and receptions to relaxation areas.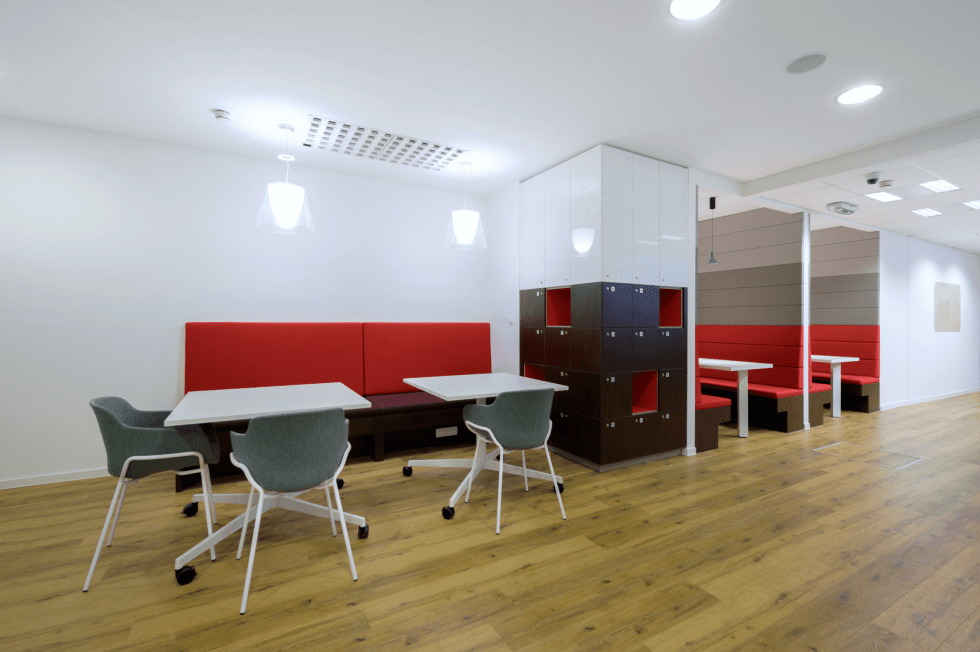 The path to
a unified design
CAPEXUS in Bratislava has already collaborated
on several projects for Regus (the Polus, Apollo 2 and Suché Mýto buildings), with which the client was very satisfied. Therefore, we were also approached for the reconstruction and expansion of the reception centre
in the CBC I building, along with the reconstruction
of meeting rooms and the replacement of floor coverings in the corridors.
The task was to unify the appearance of the centre into the form specified by the client in the Design Guidelines. The individual centres are united by a seasonal motif, which also gives each individual centre a unique identity. As part of this project, the client chose a colour scale related to autumn, which was reflected in all the reconstructed spaces. The main colour scheme consisted of orange, earthy shades of brown, red and yellow.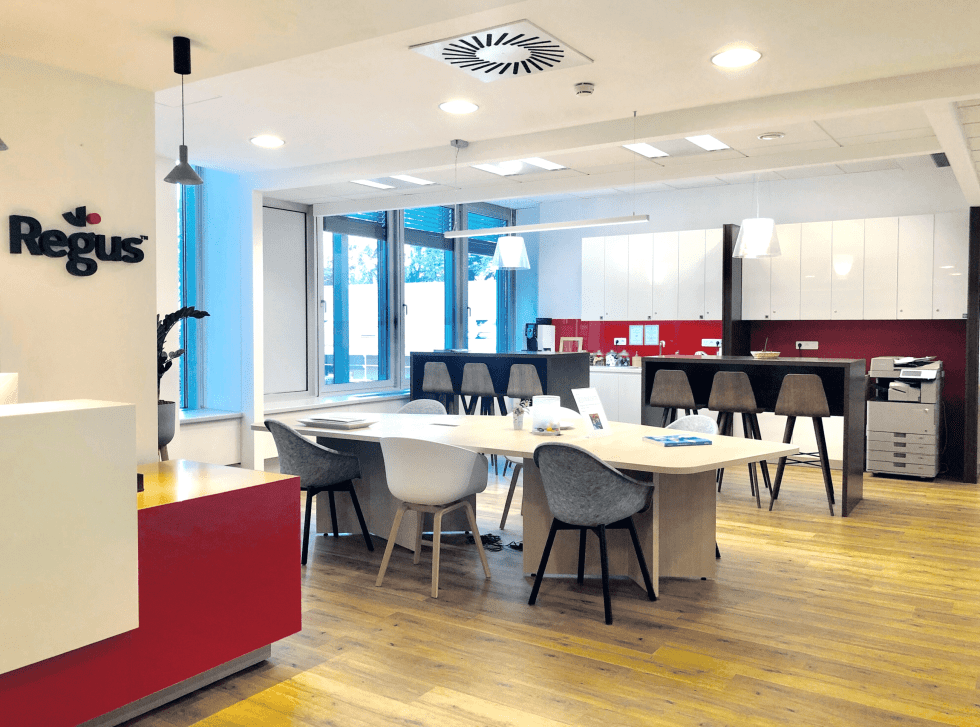 Atypical furniture
and cool gadgets
In addition to construction work, we also supplied furniture, including atypical products based on
the client's Design Guidelines. Among other things, we ensured the supply and installation of free-standing and built-in cabinets, conference tables and seating, which was placed in the walls. We also delivered a kitchen with
a great surprise. Employees will never have to wait in line to use the kettle, thanks to a special faucet that provides boiling water directly from the tap.
A smooth implementation without disruptions
We had to set the work schedule in a way that would disrupt the client as little as possible, because the reconstruction took place during full operation of the centre. We managed to reduce the disturbance to a minimum, while also delivering everything on time
and in the required quality. The result is an attractive and functional implementation.
Are you interested in this realization?
Do you like it? Share it.
Want to sit in an office that looks like this?
Write to us with your requests and wishes. We will create your dream interior.