New showroom and reception in Charles Square Center, Prague 2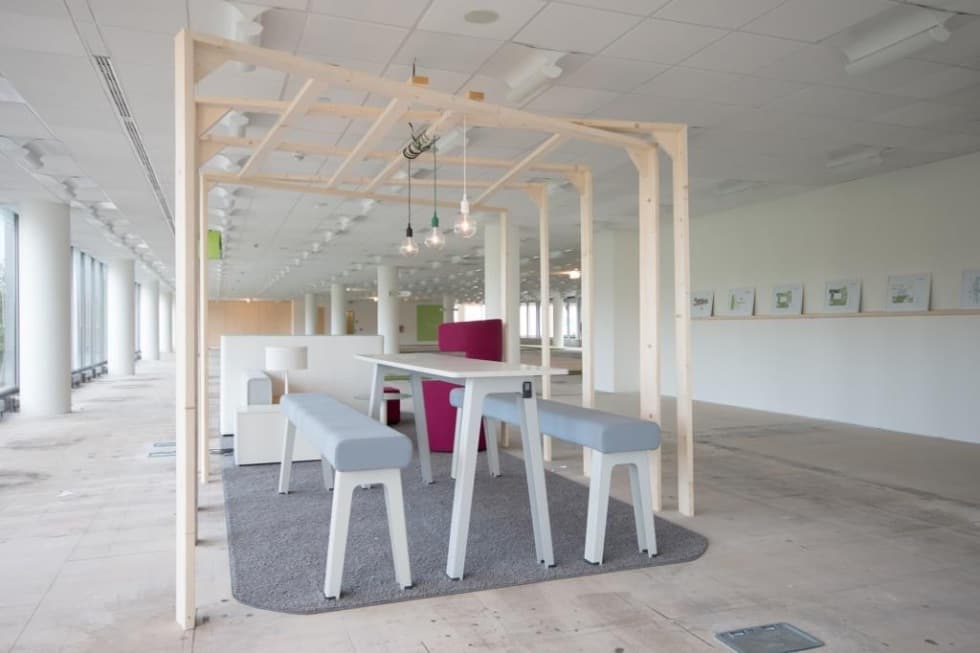 In cooperation with the German architectural studio Vanderlicht Capexus participated in the preparation and implementation of a new showroom and revitalization of the reception in Charles Square Center building at Karlovo náměstí, Prague 2.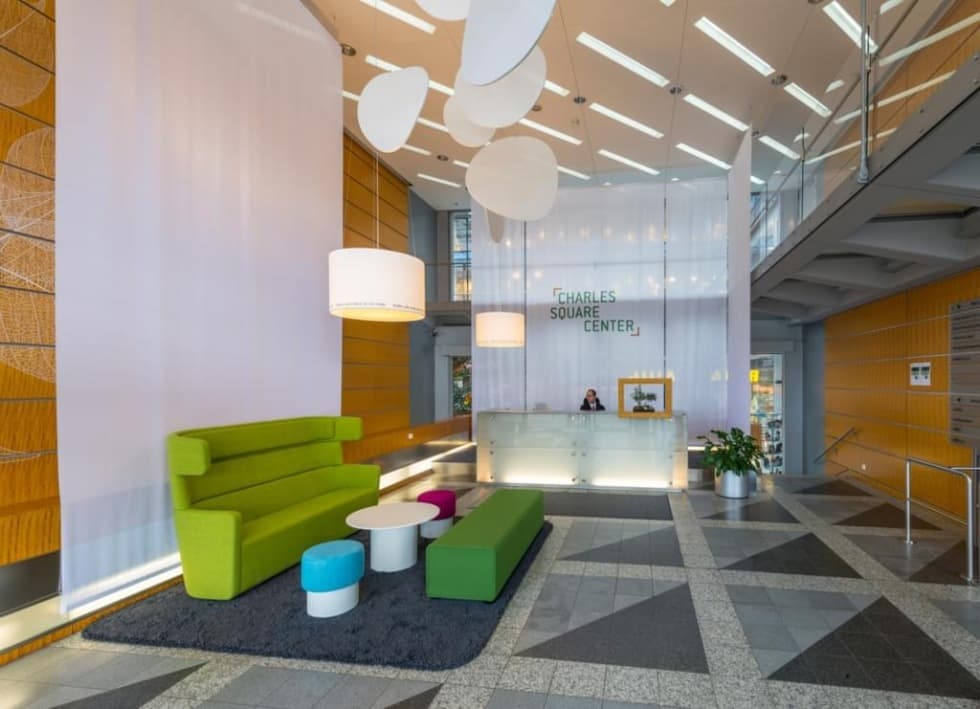 Green to the offices
This showroom (or more precisely a show floor) is one
of the biggest spaces used in this way in Prague
and at the same time the most interesting one.
It is a completely different concept of presenting vacant space for rent, which in this case was also prepared
by Capexus within the reinstatement works
of Ernst and Young and Weinhold Legal premises (in total 7000 m2).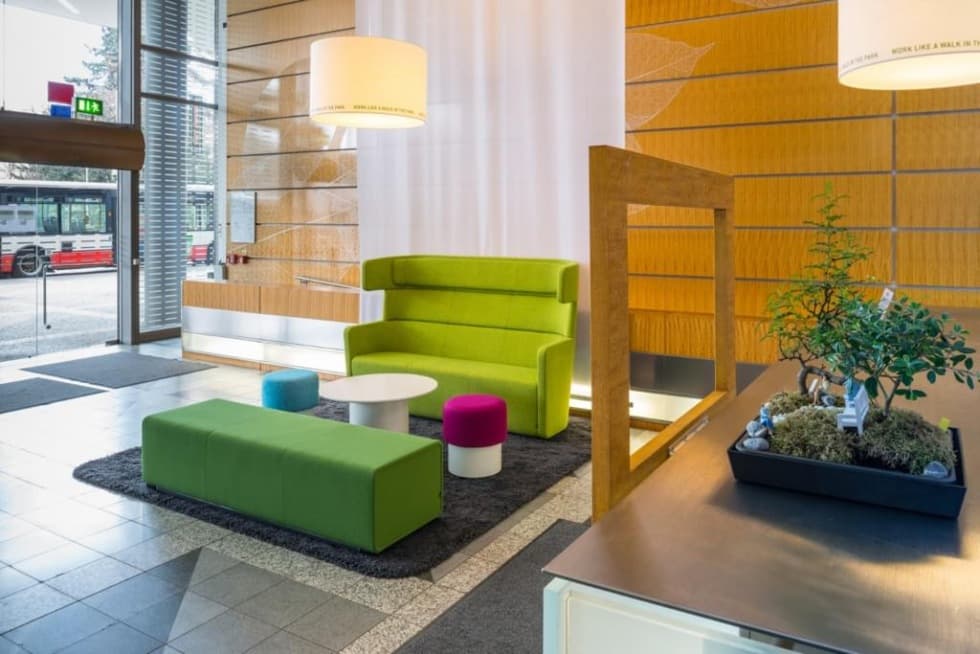 Relaxed atmosphere
The main purpose is to present a new concept of the whole building with the motto "work like a walk in the park." This concept aims to bring the greenery and relaxed atmosphere from the nearby park straight to the offices premises. To achieve this, Vanderlicht used natural materials that combine well with the glass airy building and installed interactive elements into the showroom space.The renovation of the reception area was done in the same spirit and the area now feels very welcoming and relaxed.
Do you like it? Share it.
Want to sit in an office that looks like this?
Write to us with your requests and wishes. We will create your dream interior.