"Rehabilitation" of the Centre of Physical Medicine interior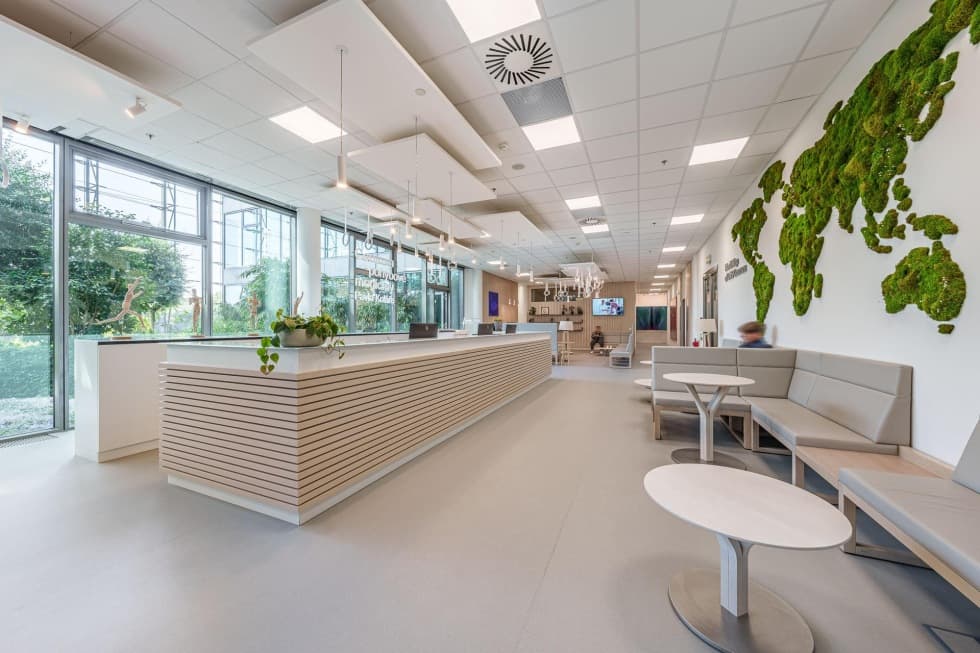 Pavel Kolar´s Centre of Physical Medicine is proof that the human body and modern interiors have much in common. The key role is played by an individual and comprehensive approach, correct diagnostics and, last but not least, expertise. This time our team paid attention to the new interiors of the Centre of Physical Medicine in Prague's Chodov district. Take a look at the result and
our other realizations in the field of medical facilities.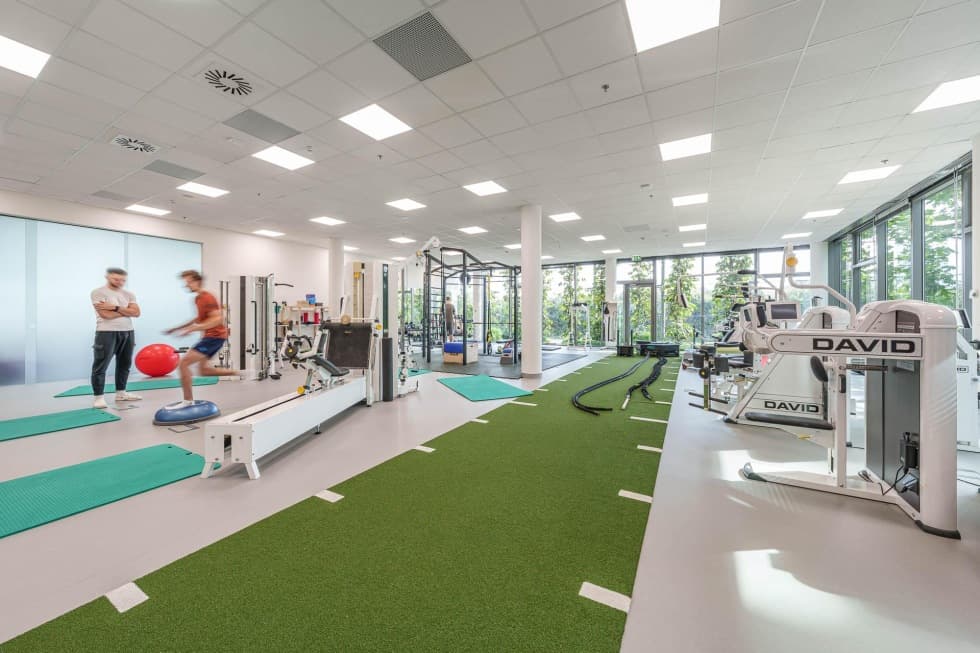 The right direction
of movement
The centre moved to new premises with a total area
of 1650 m² in order to offer clients modern facilities and
a wide range of specialisations in one place.
Based on the prepared architecture, we developed the technical design and implemented the construction and much
of the equipment of the entire centre.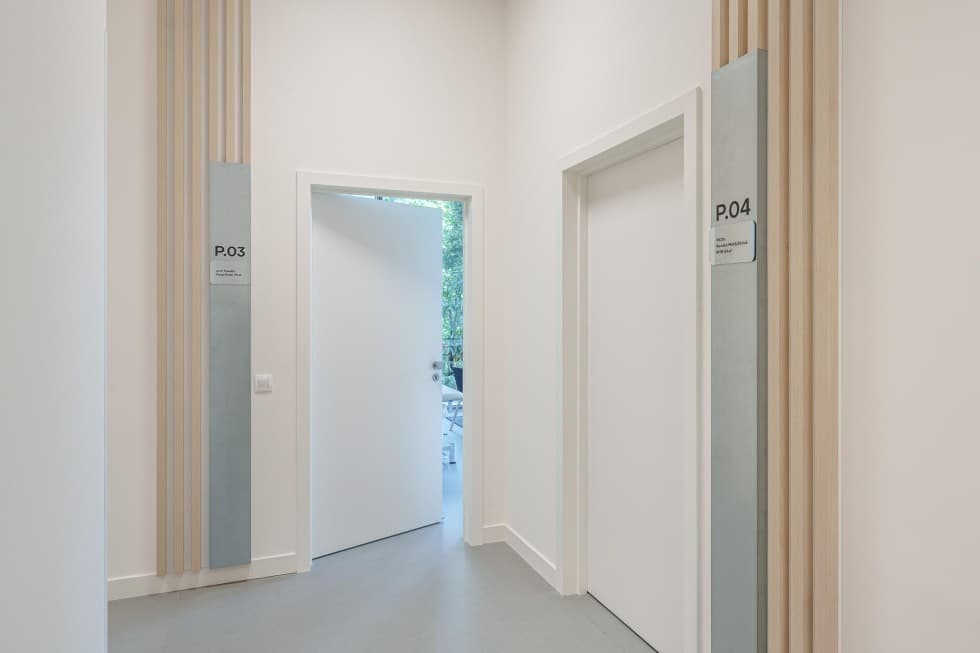 Healthcare facilities bring with them a number
of specifics, from the need to choose appropriate surface materials with respect to hygiene requirements
to additional protective earthing of the electrical wiring. Thanks to our previous experience in this field (see
the interior of the premium private clinic VasMedic), we were prepared for these special requirements.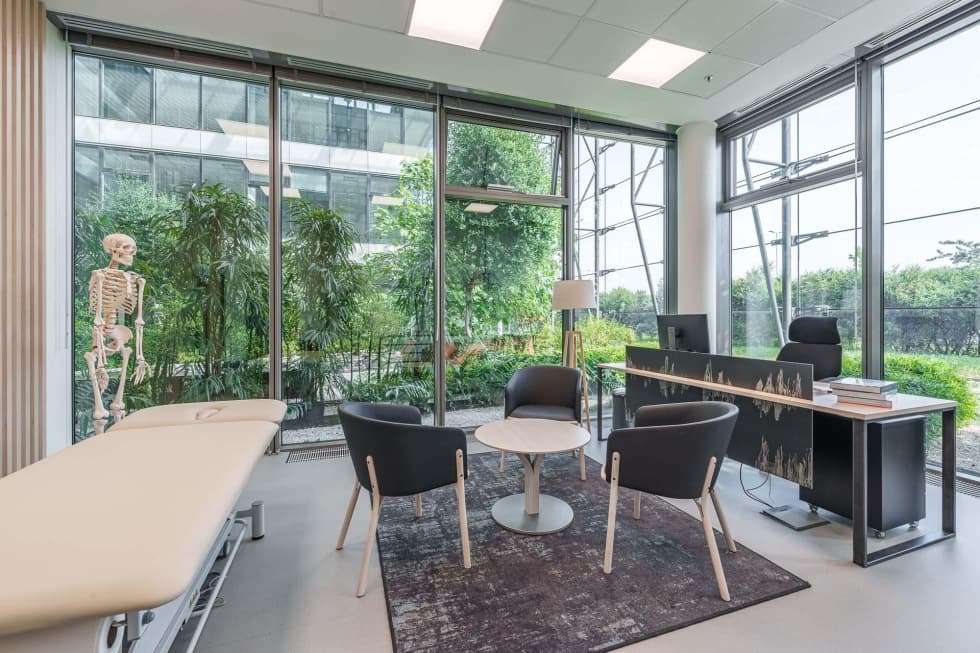 A healthy perspective
The interiors of conventional healthcare facilities often have an almost sterile feel and can cause anxiety or other unwanted emotions in patients. This makes the careful realisation of the design, which brings exemplary friendliness and muted colour tones, all the more important.
A soothing combination of materials, thoughtful acoustics, quality lighting and ample space for everyone are among the main ingredients of a progressive center where children, seniors and professional athletes can find help.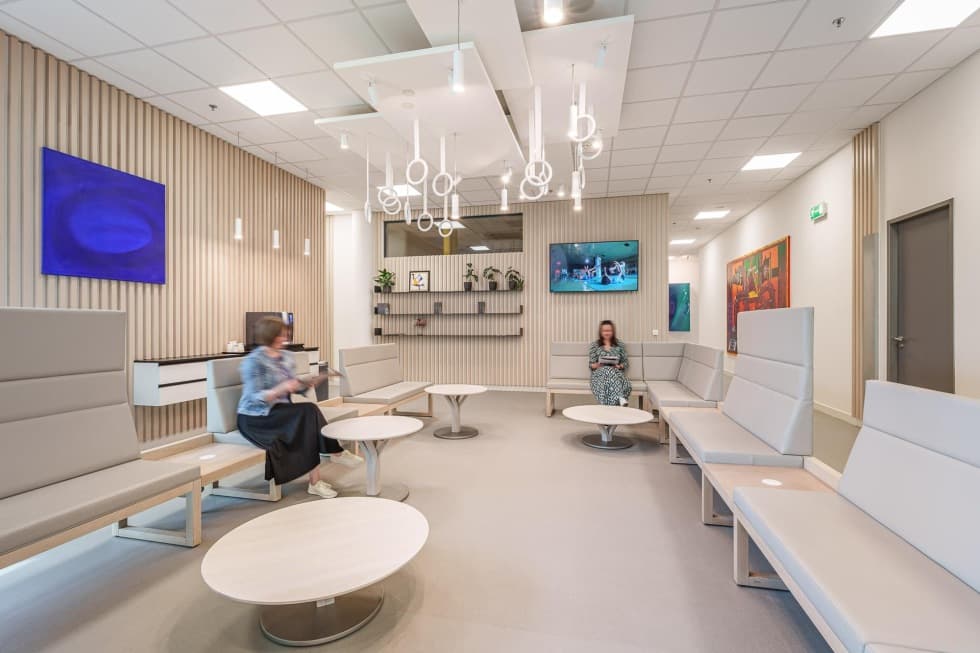 Comfortable waiting
Visitors have comfortable seating while waiting outside each treatment room, where we have installed special equipment and rehabilitation aids as needed. Our delivery also included minor carpentry work associated
with atypical pieces of equipment.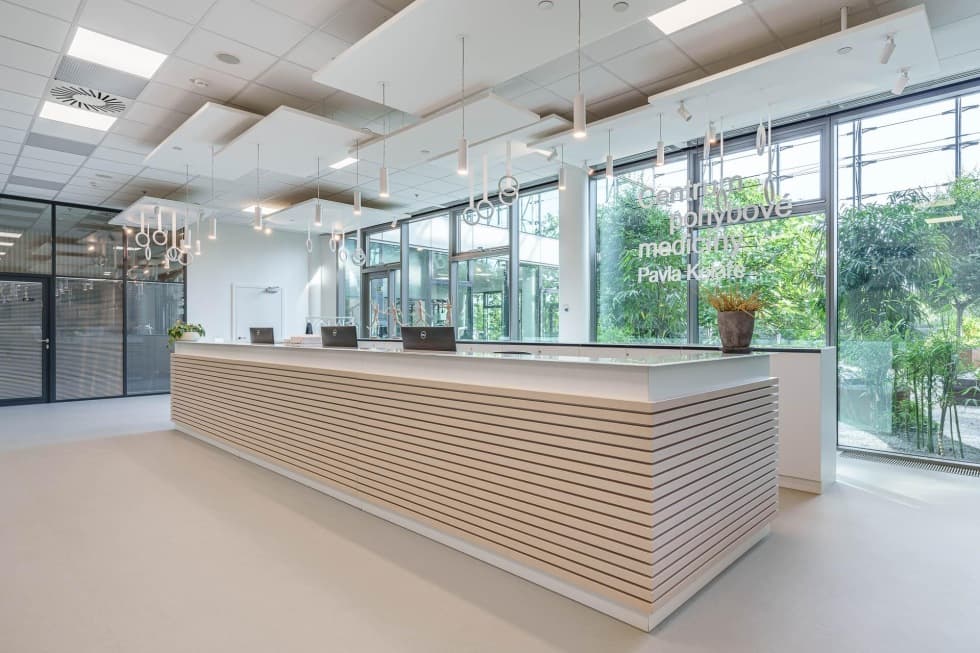 We can work out
with any space
Pavel Kolar's Centre of Physical Medicine was one of the other implementations requiring major changes in layout and maximum expertise. Our teams are ready for challenges like this, so don't hesitate to contact us with requirements for your future office, facility, clinic, gym
or other commercial space.
Author of the photos: Petr Andrlík
Do you like it? Share it.
Want to sit in an office that looks like this?
Write to us with your requests and wishes. We will create your dream interior.