New reception in Explora Jupiter building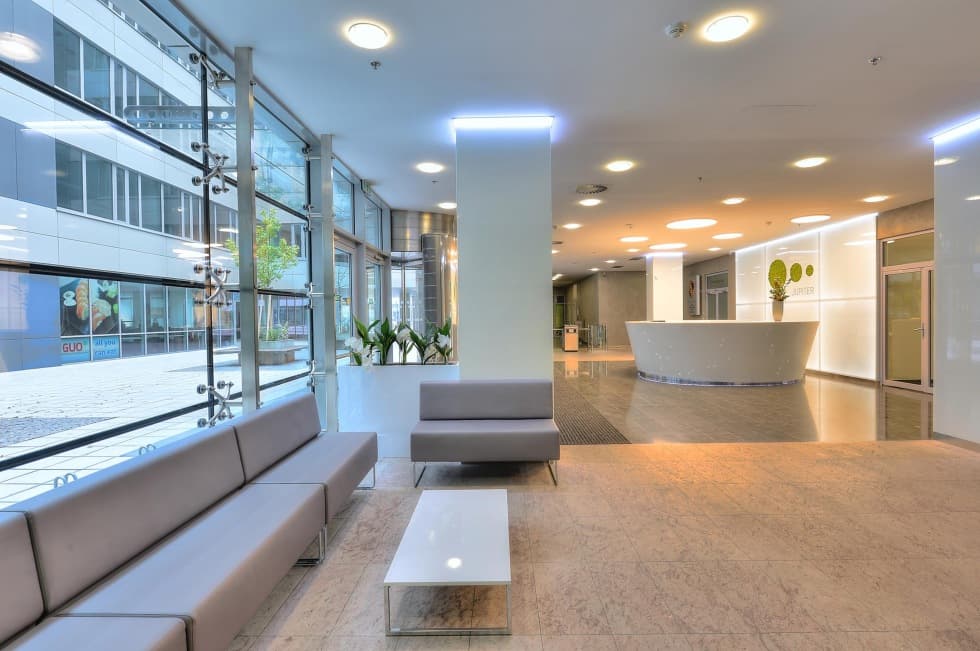 Another project, which CAPEXUS has finished, is the revitalization of the main entrance and reception area of the building Explora Jupiter. The building belonging to the Explora Business Centre is located in the center of Nové Butovice and became the seat of several multinational companies.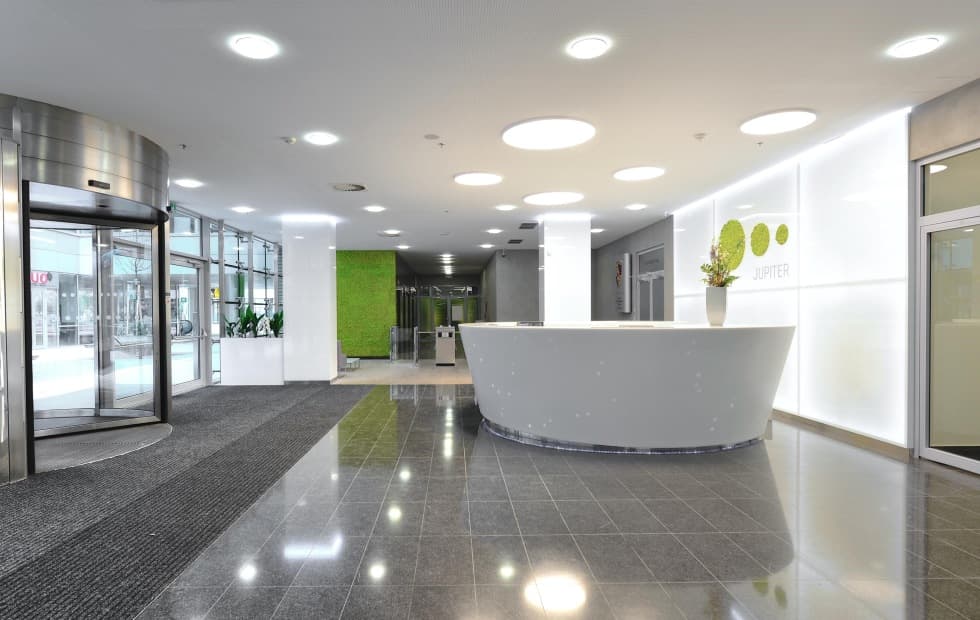 Natural Element
Our architects initially worked out a study whose aim was particularly revitalization of the area and its total modernization. Space is dominated by a combination of white glass and gray concrete leveling layers which give elegance to the space. For the overall revival is used mossy green wall, which is made up of stabilized lichen. This natural element also forms the company logo embedded in the backlit glass wall behind the reception desk. Thanks to its timeless design, existing reception desk was left in the reception. The entrance area is further complemented by a new, modern seating and flower arrangements.
Do you like it? Share it.
Want to sit in an office that looks like this?
Write to us with your requests and wishes. We will create your dream interior.