Správa železnic information centre heads for modern track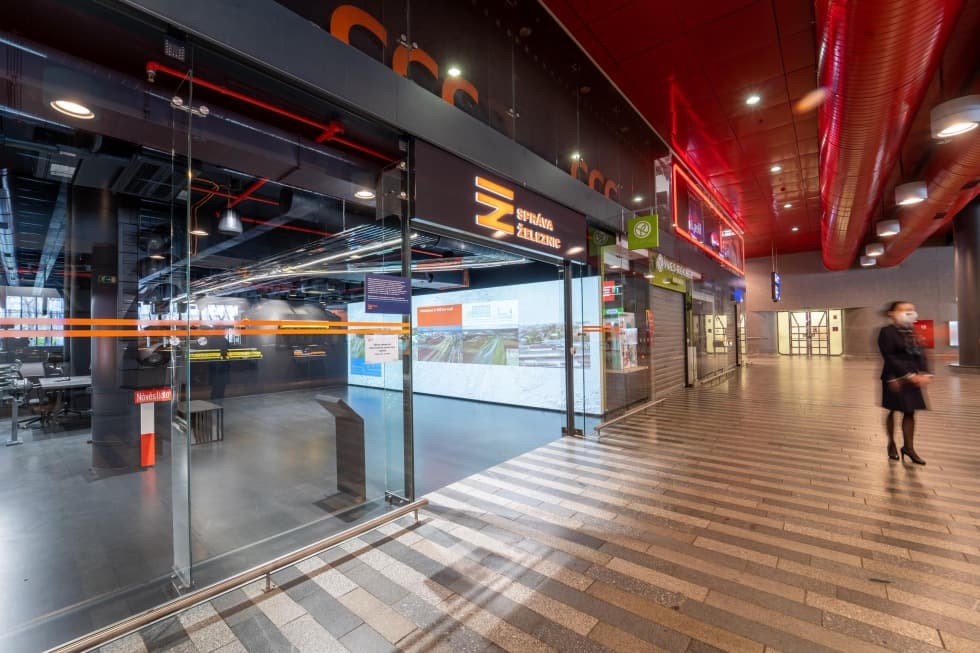 CAPEXUS never stops and always runs on time. For proof, have a look at the newly opened Správa železnic information centre at Prague's main railway station, which our team implemented based on a design by the monom architectural studio. Passengers can visit the centre at the bottom of the new lobby every day, including weekends. But if you are not planning a train trip, we will be happy to introduce you to the information centre right now.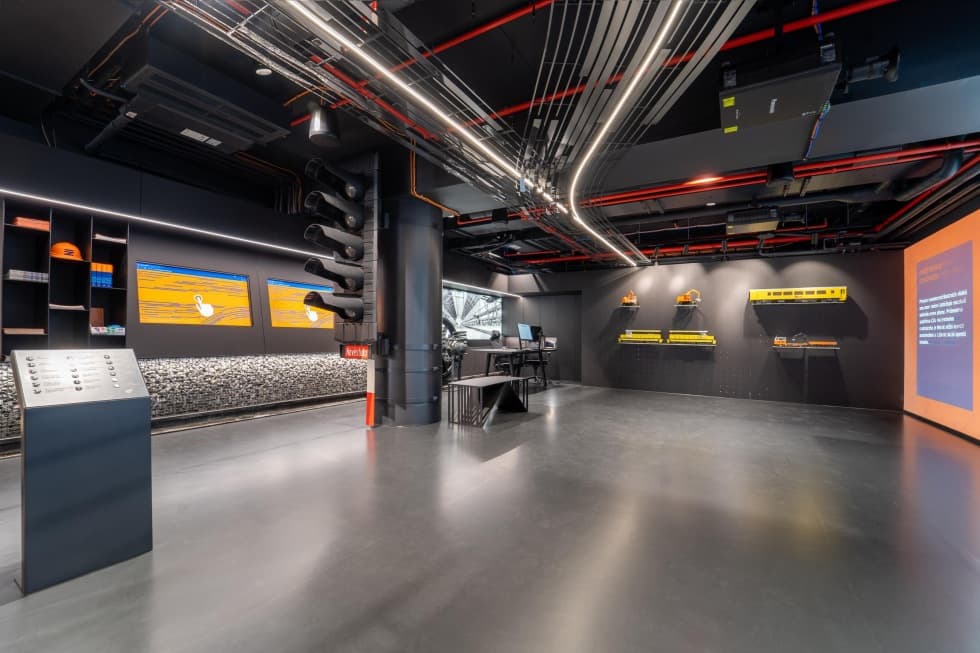 Convenient access to information
An information centre does not have to be a cramped room filled with stands holding colourful leaflets. On the contrary, the key is convenient access to information, exemplary clarity, modern technologies, and a design that draws passengers in. The newly built Správa železnic information centre undoubtedly meets all these criteria.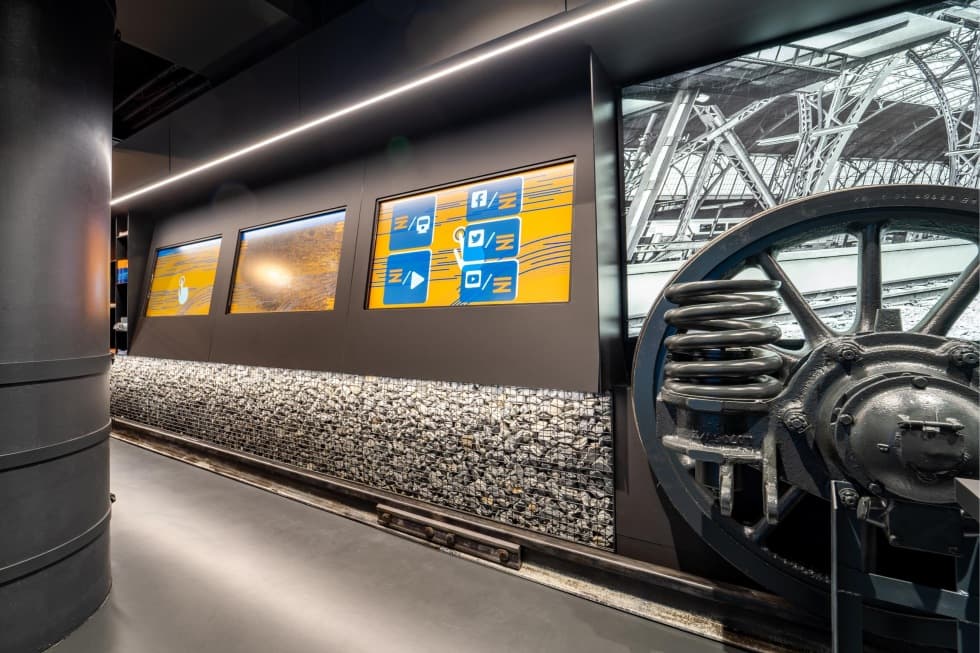 Identity inspiration
The railway inspiration is evident from the overall look of the interior and the elaborate details reflecting elements from the visual identity of the Správa železnic information centre. During the implementation, which took place in the course of normal operation of the station, we were not derailed even by the more complex installation of some elements. These include, for example, a railway wheel, model trains printed on a 3D printer or gabion walls with aggregates imitating the appearance of a railway embankment.
Follow the traffic lights
Lights and light surfaces play a crucial role in the centre. LED strips are placed on the ceiling, reminiscent of a railway crossing. Not to be missed are the large touchscreens, through which visitors can obtain information not only about departures, but also about assistance services provided on site. The dominant feature of the centre is a large projection wall.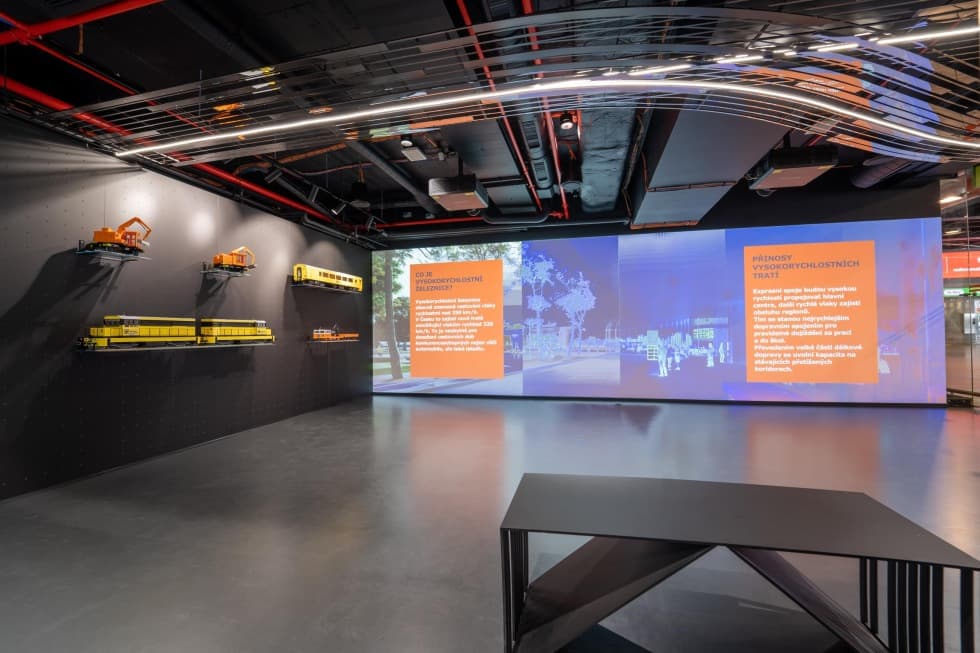 A station for passengers and staff
The information centre considers the needs not only of passengers, but also of staff. It is ready to provide visitors with additional information and answers to questions, but also assistance services. The information desk for the staff and much of the furniture were made to measure by skilled carpenters. Employees also have backroom facilities with computer equipment as well as a cloakroom and a small kitchen with a dishwasher.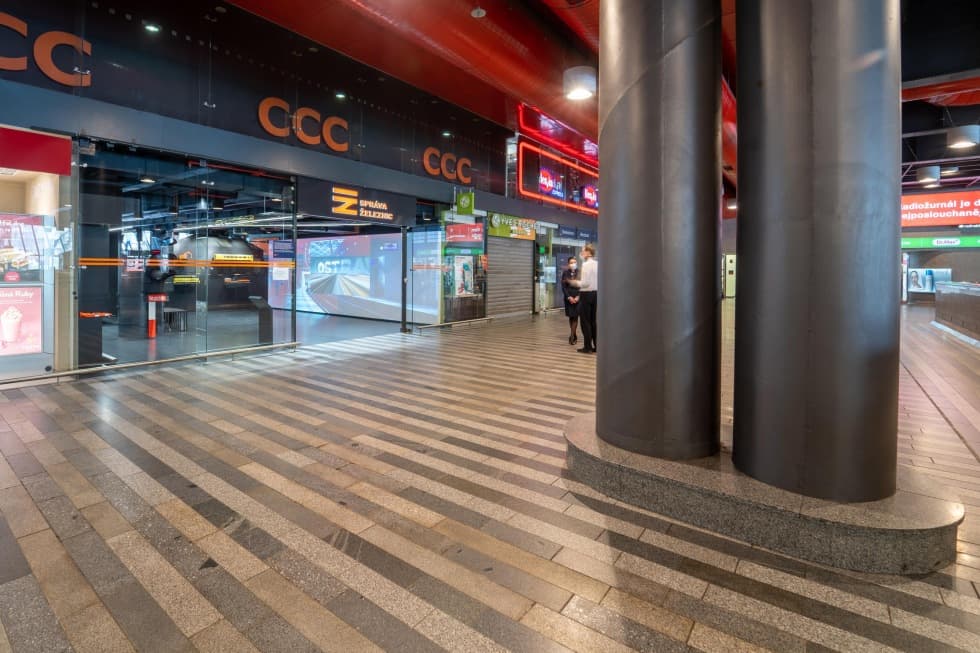 Do not hesitate to visit the Správa železnic information centre before your train departs and see the next step in the overall modernization of the Main Station building that has been ongoing since 2006. The extension of the northern underpass between the station and the recently built buildings on the corner of Seifertová and Italská streets will open soon.
If your company is also looking to build a modern information centre or, for example, new offices, do not hesitate to contact us. We will take care of your project from start to finish.
Photo author: Správa železnic
Do you like it? Share it.
Want to sit in an office that looks like this?
Write to us with your requests and wishes. We will create your dream interior.