Pilsen offices transformed into modern housing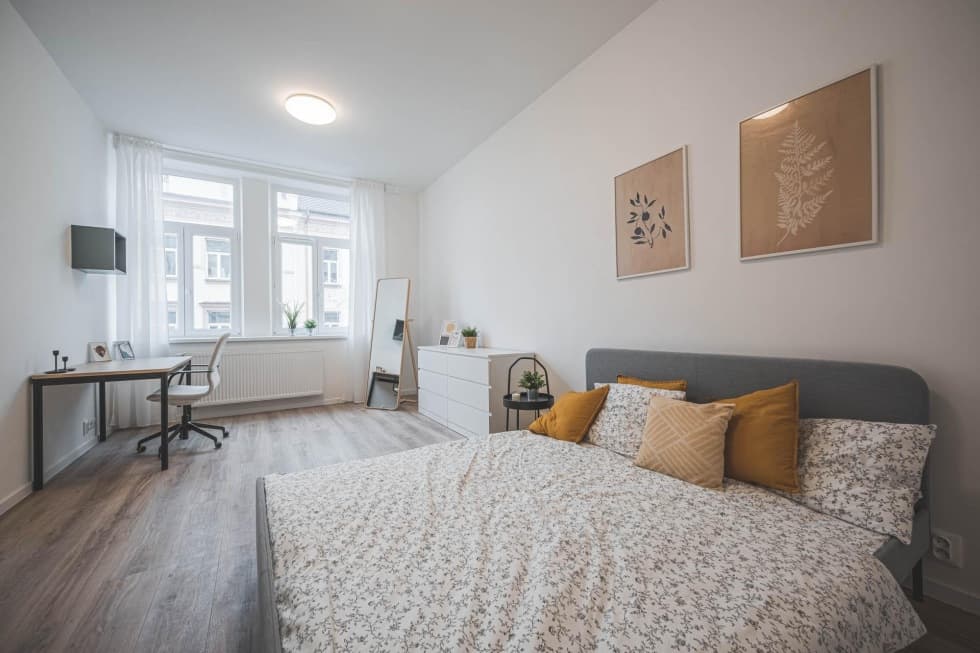 Building conversions that change the purpose and philosophy of an entire building have great potential for the future. This is evidenced by the transformation of an old office building in Pilsen into affordable housing that offers modern apartments with high-quality materials. Have a look at the result of the comprehensive reconstruction.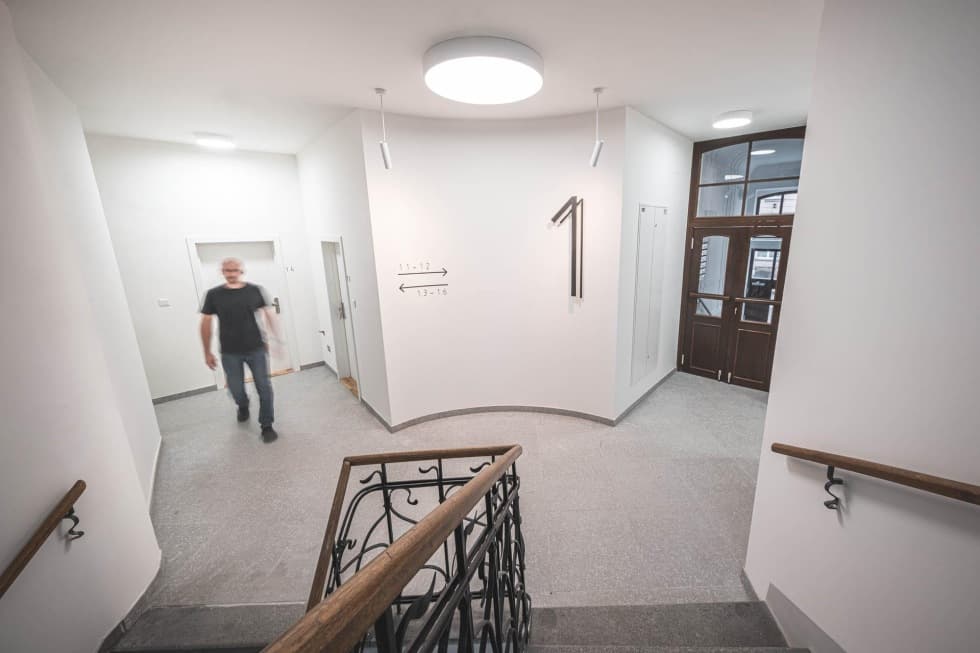 A building
full of surprises
Not long ago, a visitor to the building at Koperníkova 57 in Pilsen would have found outdated offices. Today, thanks to a total conversion implemented by CAPEXUS, you can admire beautiful housing here.
The offices were transformed into 32 apartments with varying layouts, the transformation also covering the common areas of the building, from the staircase to the lobby, cellars and courtyard.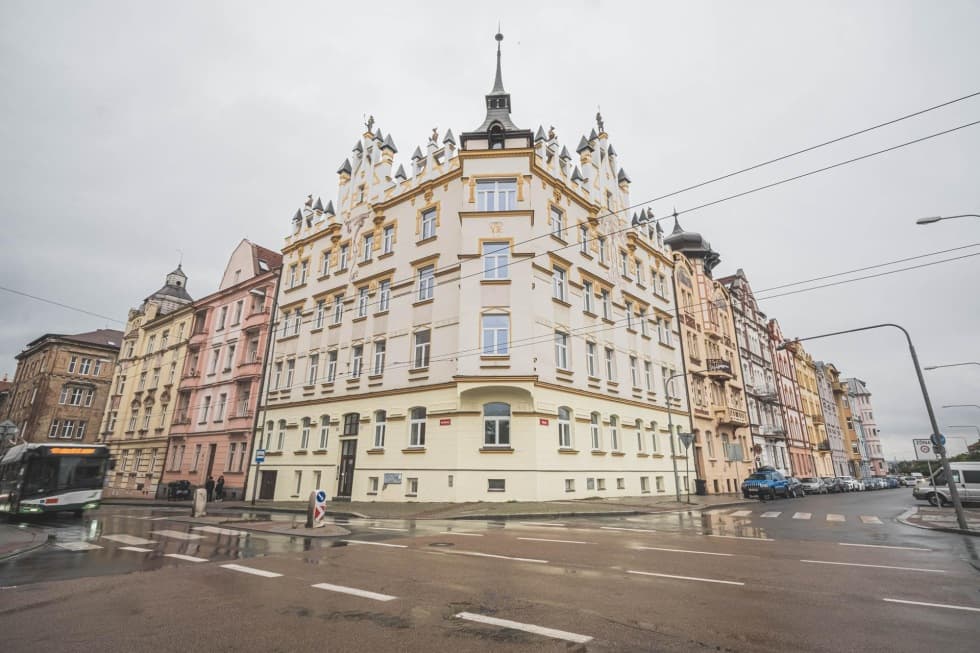 Our Design & Build approach and the fact that all
CAPEXUS teams work together in one office proved
to be a great advantage on such a large project,
as the work required seamless coordination between
the project department and our architects.
In addition, the old building had a few surprises in store and presented several construction and architectural challenges, including the layout of bathrooms on relatively small areas.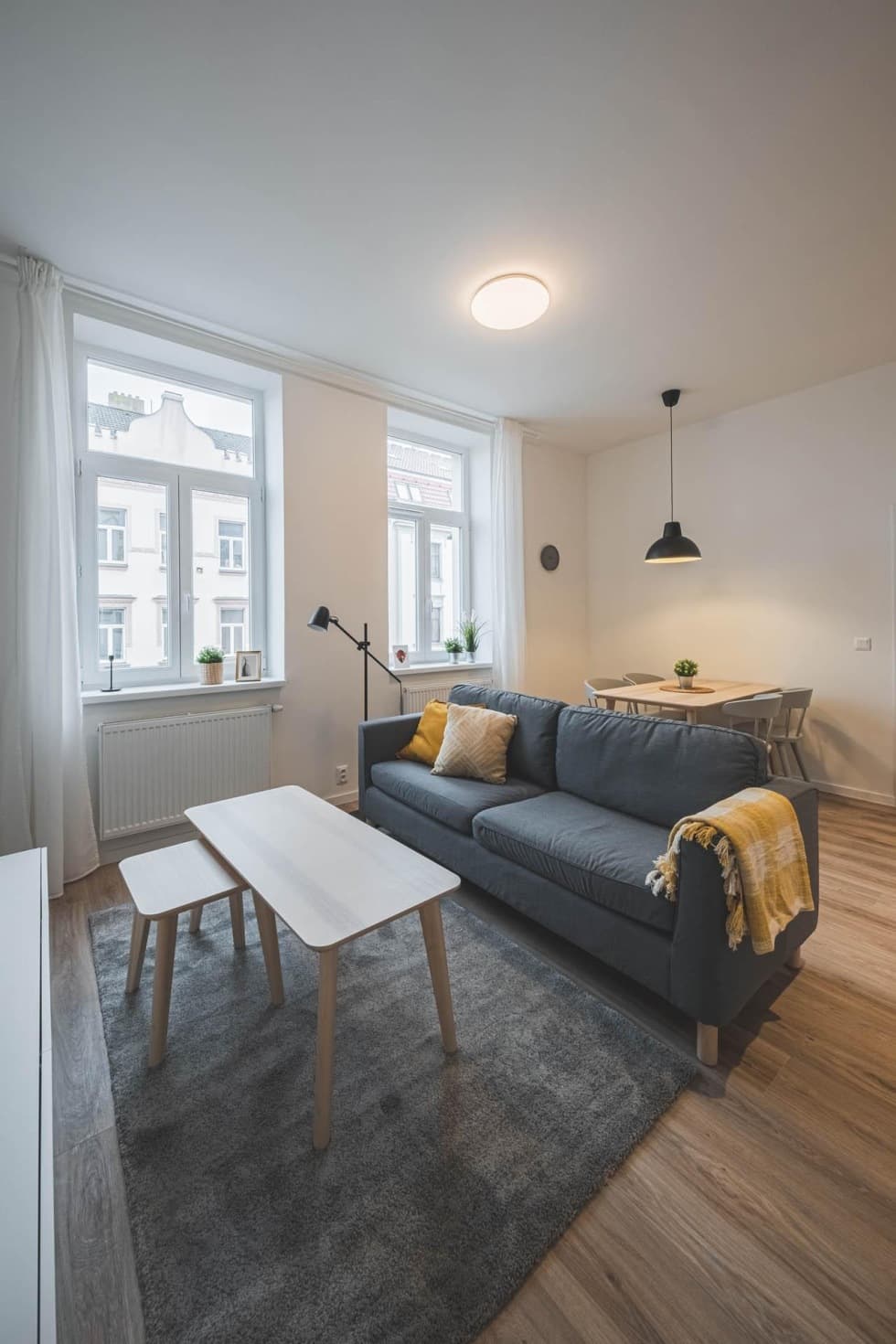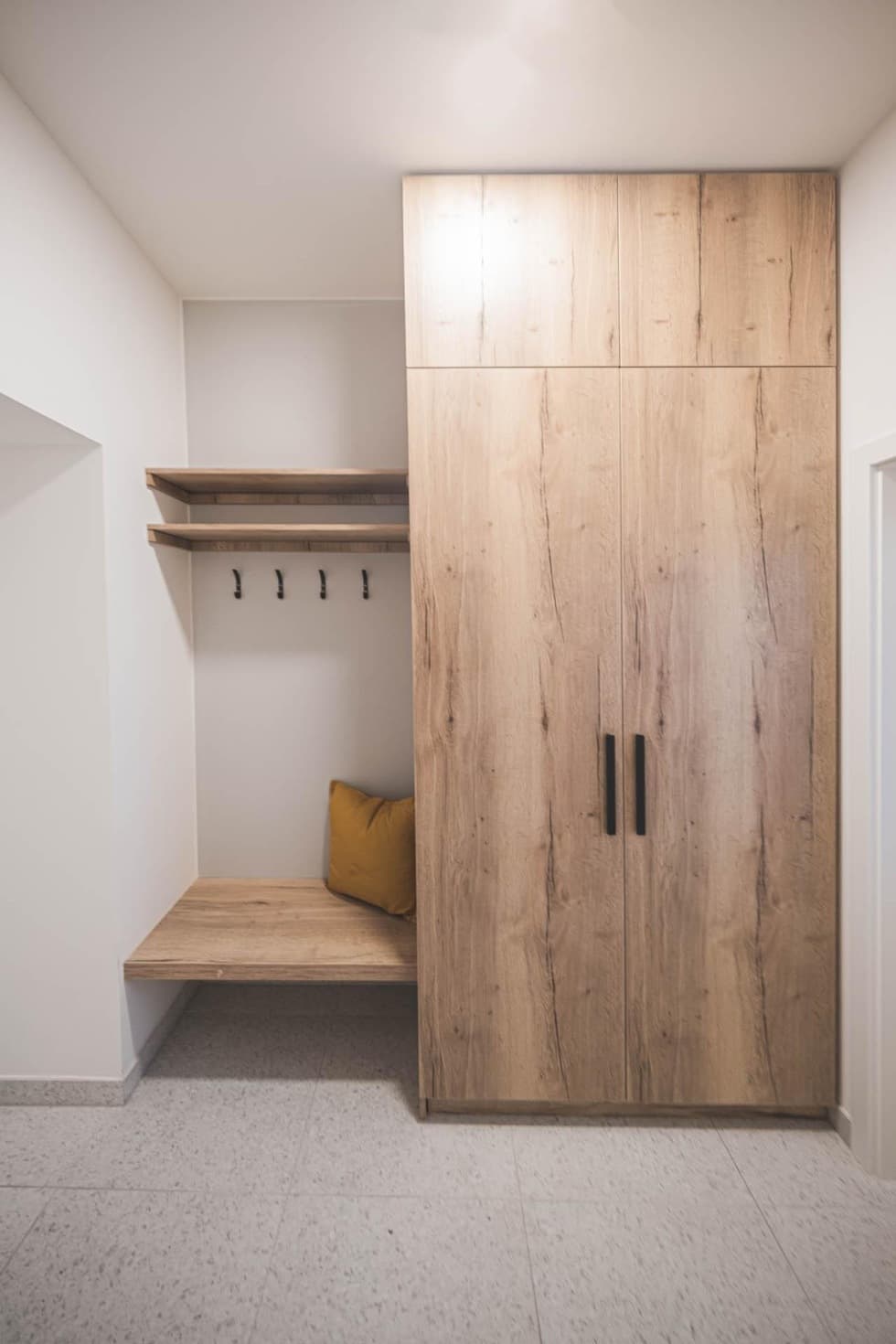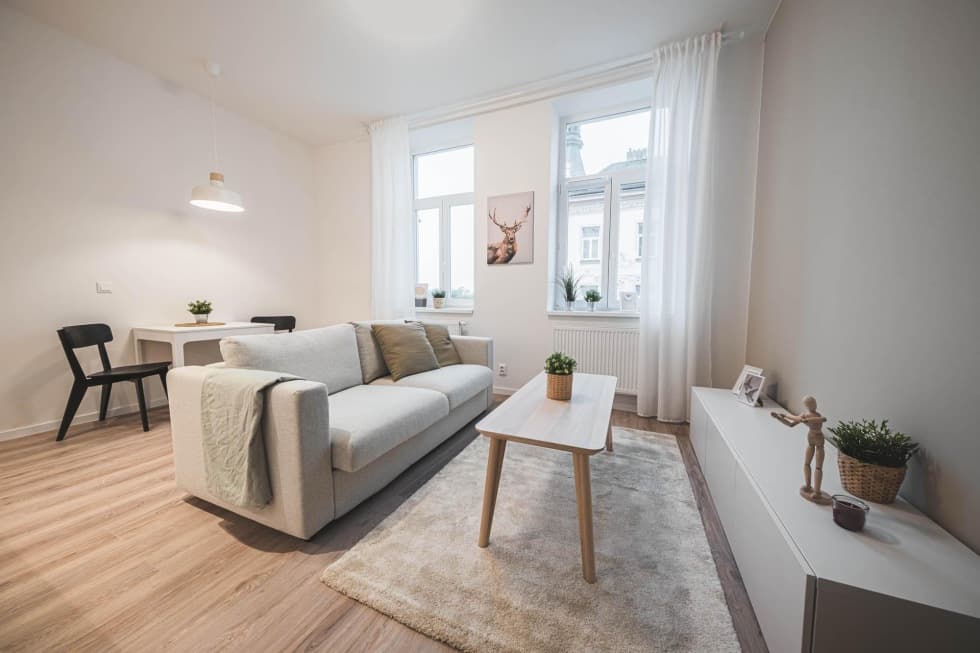 Starter housing where quality matters
The building offers starter housing for individuals and young families with an emphasis on durability. The solutions are not low budget. On the contrary, high-quality materials are preferred in many places. This applies, for example, to the floors, doors or tiles.
The colours in the common areas are modest and stick to a combination of white, grey, beige and wood. Each resident can choose which colours they like best for the interior of their apartment.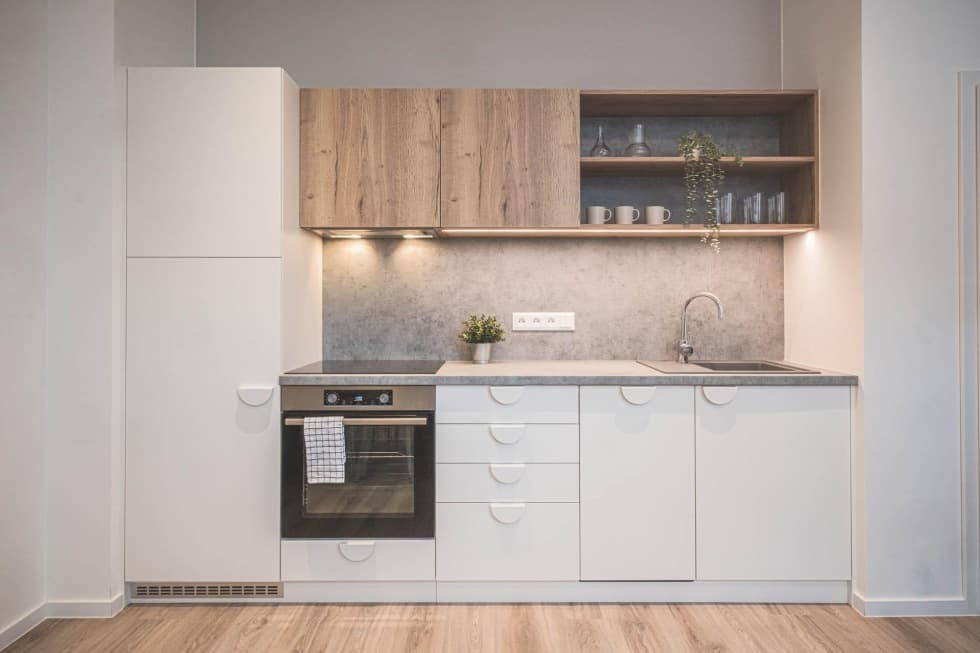 In the sample apartments, we used mustard and green colours for the accessories. Apartment sizes are 1+kk or 2+kk, and in some 1+kk apartments a special sleeping area with a bed can be created. Each apartment has
a built-in refrigerator, dishwasher and space for
a microwave and washing machine.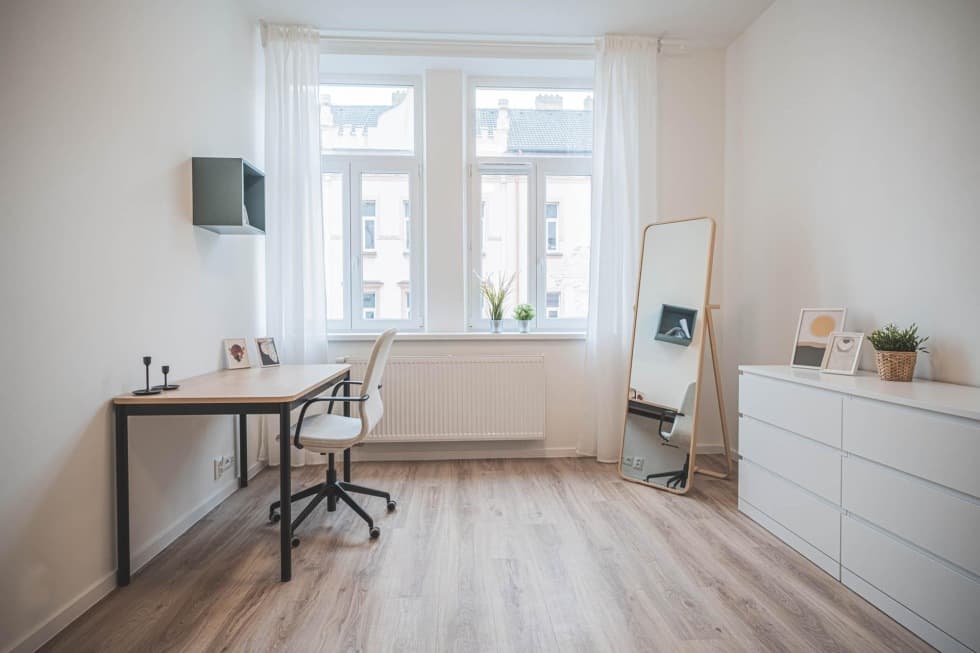 Apartments are
on the way
The conversion of the office building in Pilsen is the first project of its kind by CAPEXUS. The transformation of outdated offices into modern housing demonstrates
the meaningfulness of the search for a new building philosophy.
If you are looking for a suitable partner to transform an original and no longer functional building, do not hesitate to contact us.
Author of the photos: Prokop Laichter
Do you like it? Share it.
Want to sit in an office that looks like this?
Write to us with your requests and wishes. We will create your dream interior.