Photo gallery: New offices for T-Mobile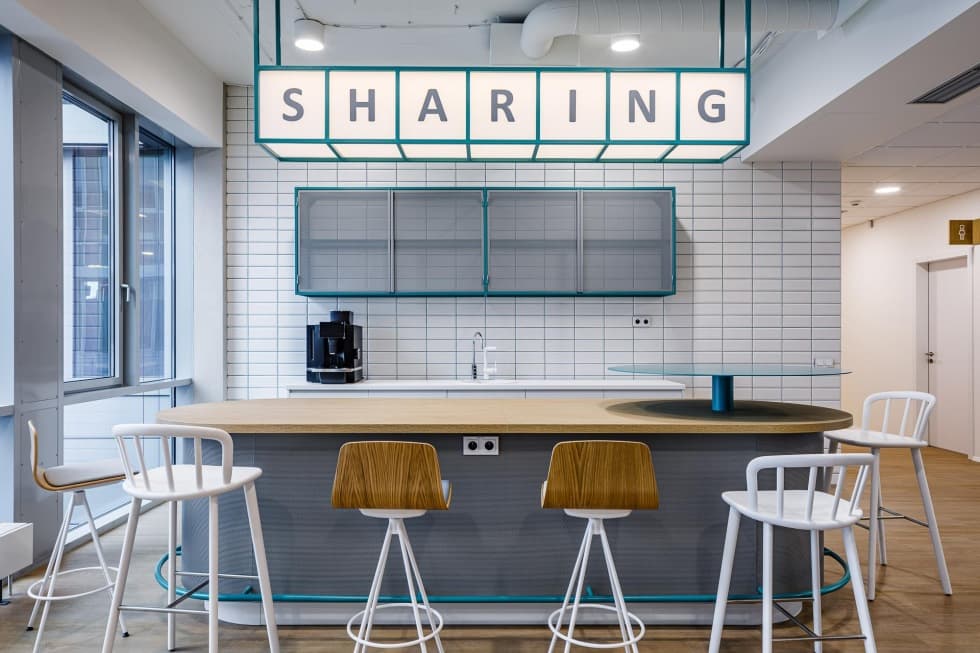 How to turn closed offices into an open space that is lively but also suitable for concentrated work? Our architects succeeded in doing so for T-Mobile. The result is a modern desk-sharing space that you can now look at the video and in the photo gallery below.
Do you like it? Share it.
Want to sit in an office that looks like this?
Write to us with your requests and wishes. We will create your dream interior.