As Sli.do's popularity grows so too must its offices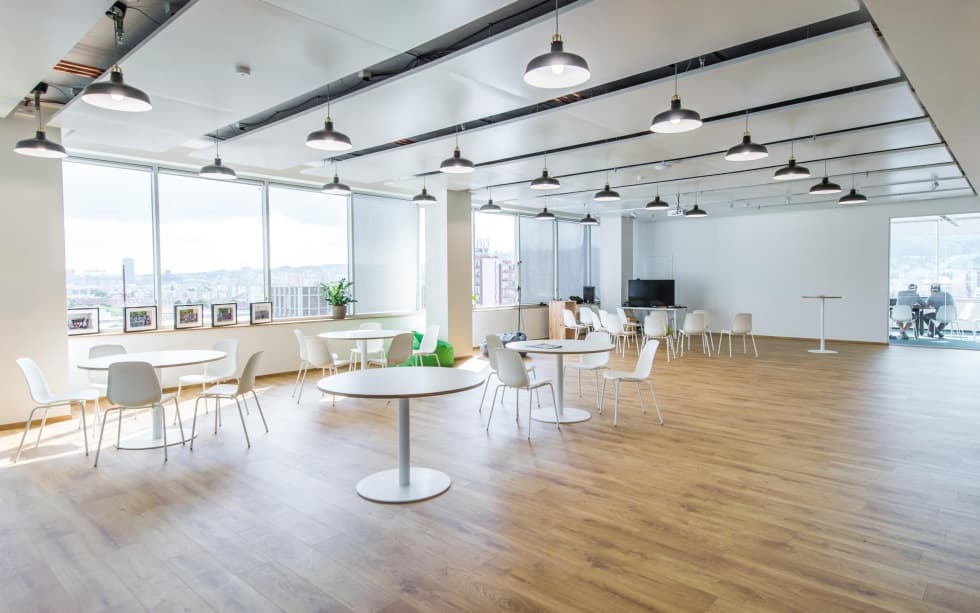 Sli.do is a successful Slovak start-up, which has gained worldwide fame thanks to its online communication application for audiences of conferences, lectures and other public events. Thanks to the popularity of its app, the company quickly doubled its employee count and its original office space ceased to meet its requirements. Slido found its new home in Bratislava's Polus Towers office complex, in which the company has occupied an entire floor. Slido entrusted the implementation of these brand-new offices to CAPEXUS.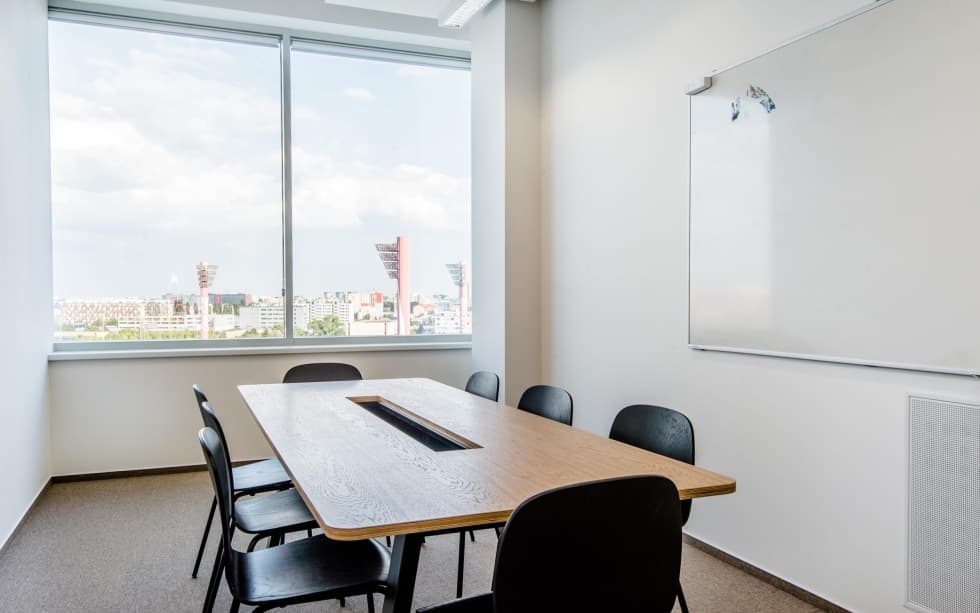 Glass partitions and large windows
The spatial layout of the offices was tailored exactly to the client, which did not want to have just one large open office. Instead, closed offices separated by glass partitions were chosen, which provide enough privacy for the individual teams in each department. Another important requirement was sufficient access to light, which in the offices is ensured by a combination of the glass partitions and large facade windows.
A young company requires a fresh approach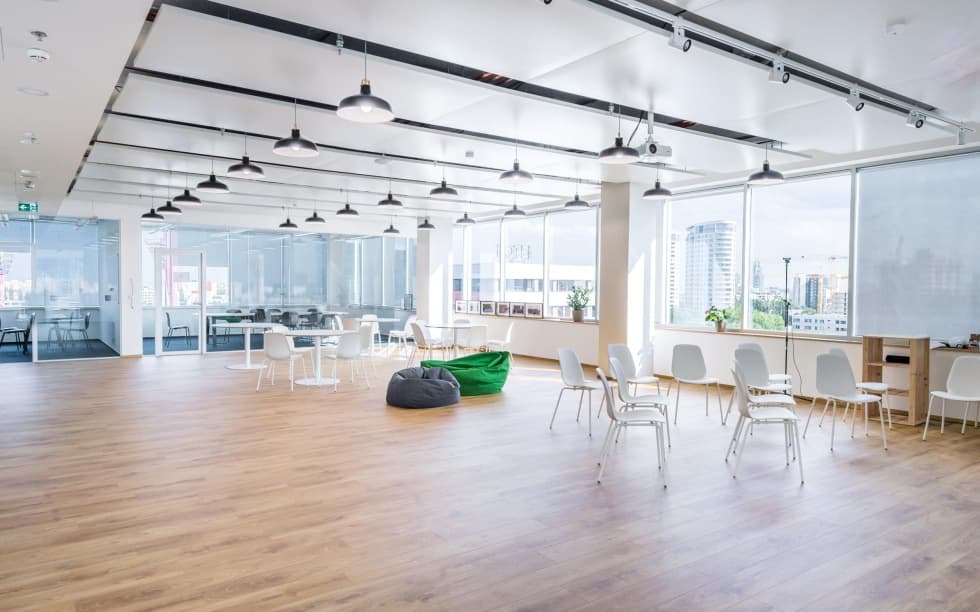 Event space
Slido is a young, dynamic company, which in addition to offices also needs a large space for holding various events, such as lectures or workshops. When no events are taking place, employees can use the spacious event area for work or sit there together when they eat. The proximity of the adjacent kitchen, which is normally the centre of social life in the office, also encourages this.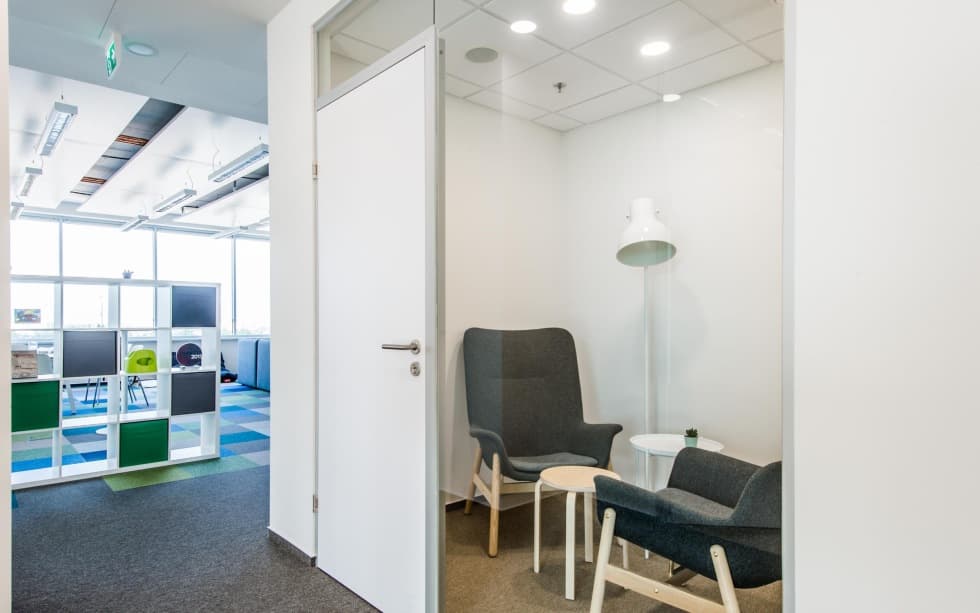 Focus rooms
There are also classic conference rooms of various sizes, in which it is possible to meet with business partners or hold work meetings. In addition, there are smaller focus rooms where individual employees can take important telephone calls or concentrate on difficult tasks in total peace and quiet. The focus rooms have comfortable armchairs, small tables and good acoustic conditions.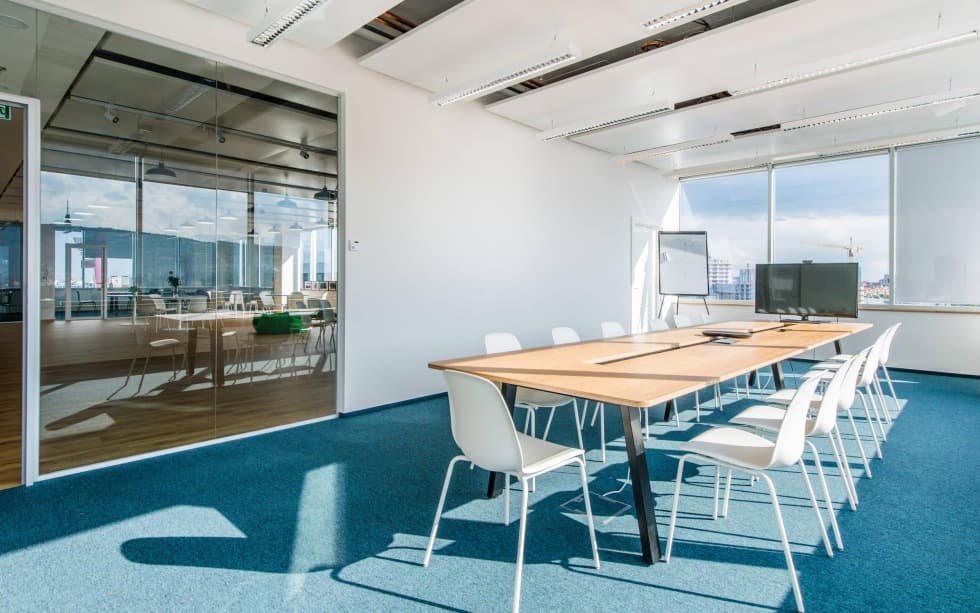 From start-ups to banking institutions
The result is a start-up office that is both stylish and practical, offering variability and real functionality for the whole team. With this implementation, CAPEXUS has further confirmed its ability to create spaces for all kinds of clients, from start-ups to banking institutions. In both cases, our first priority is the satisfaction of the client and its employees.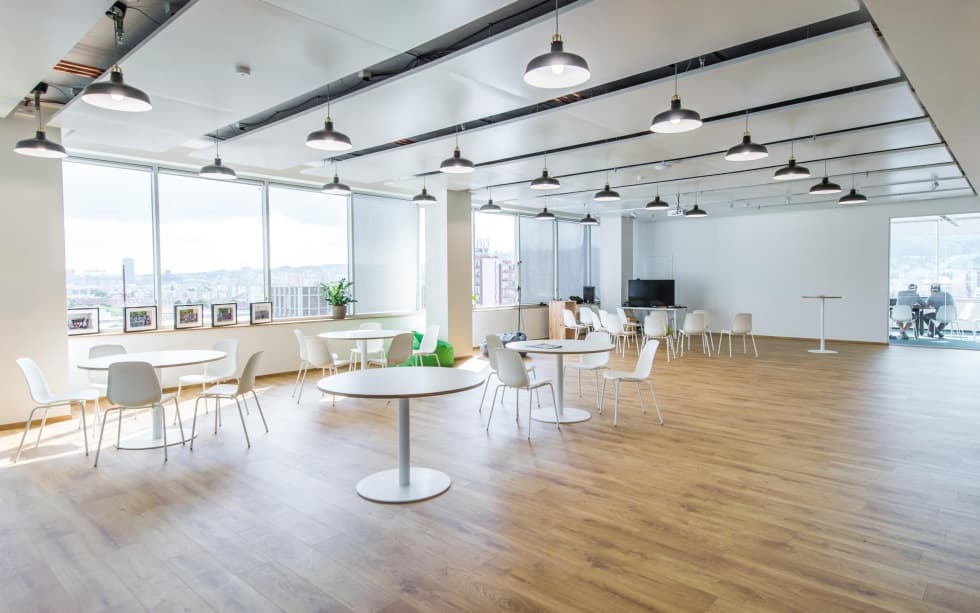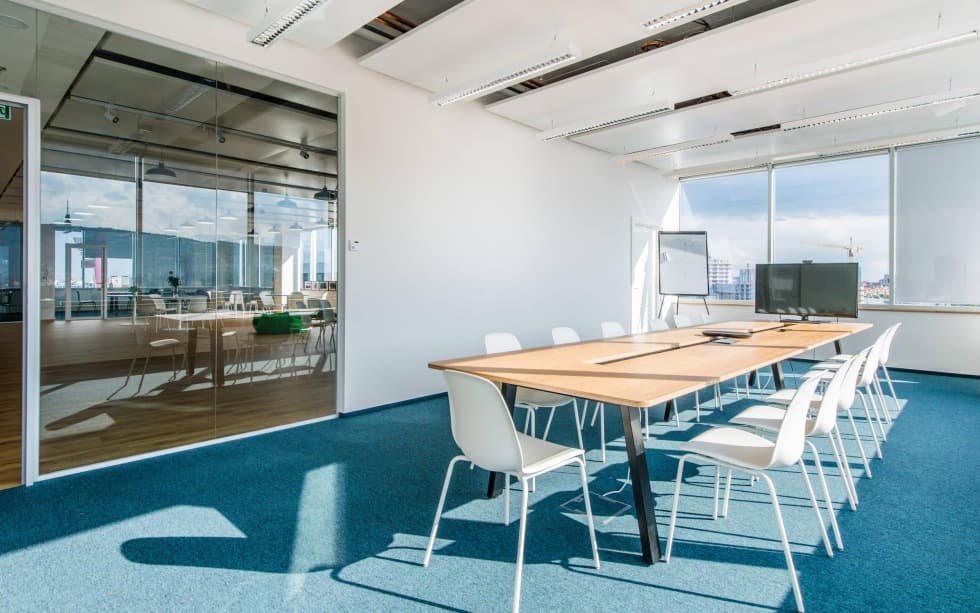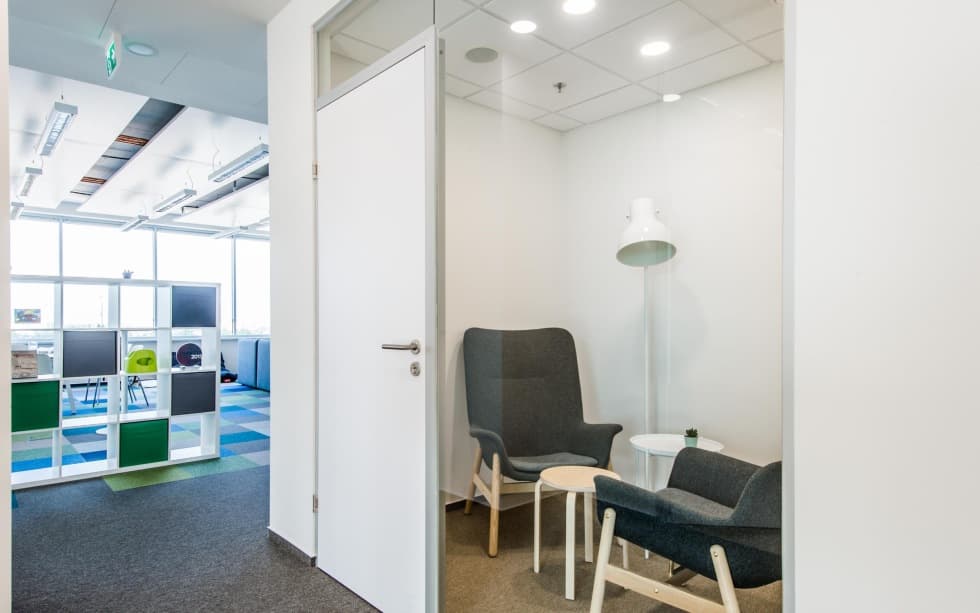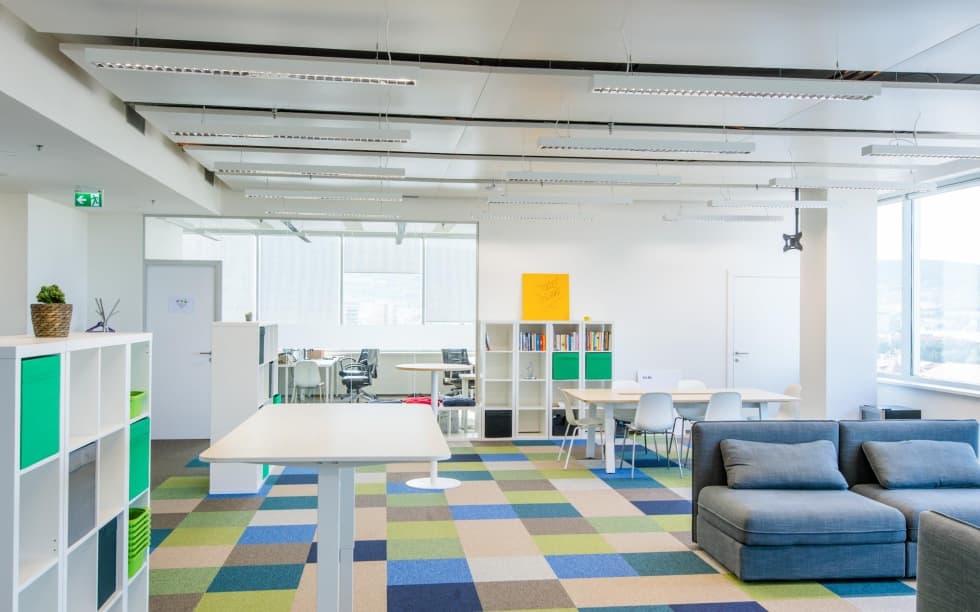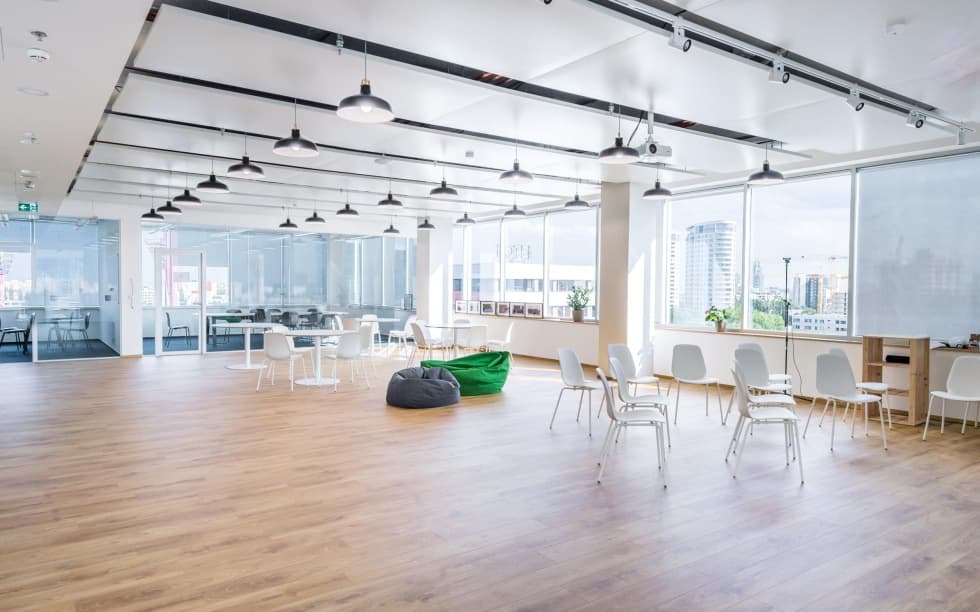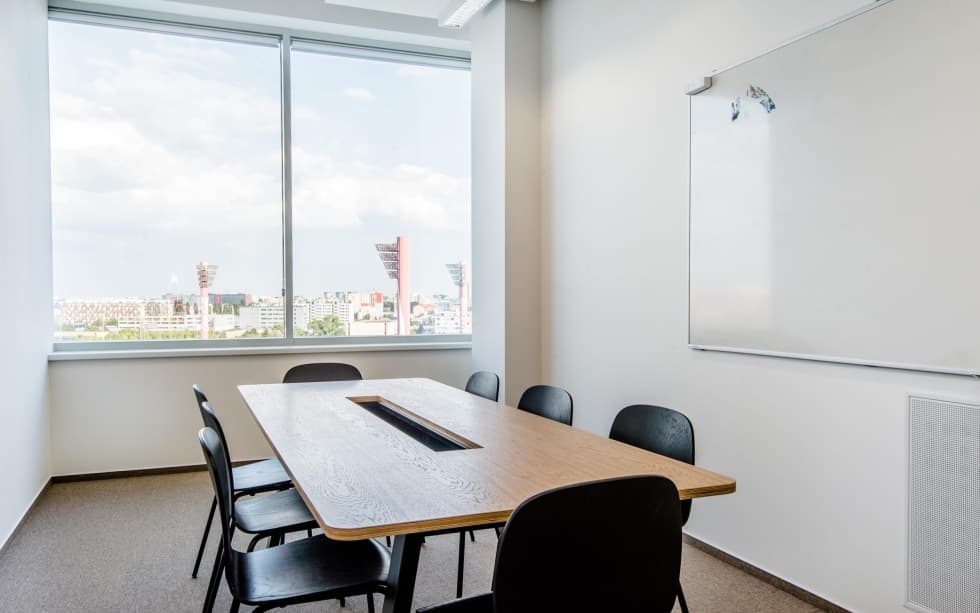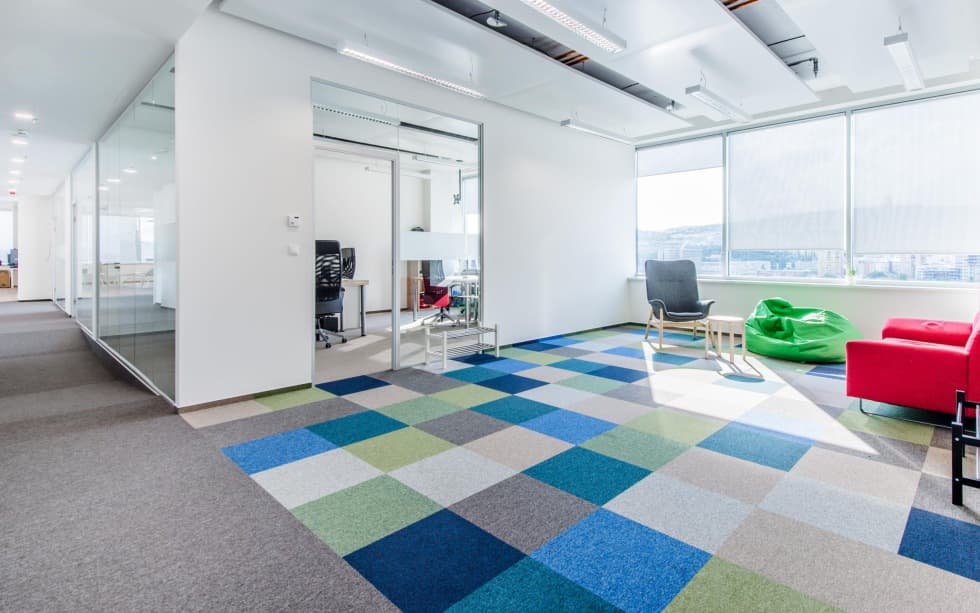 Information about the building: Polus Tower I.
Polus Tower I. is part of the myhive Polus Towers office complex, which consists of two office buildings connected by a shopping centre. The myhive Polus Towers complex contains modern office space close to the centre of Bratislava. The advantage is excellent transport accessibility. The connections with the shopping centre and the nearby lake offer tenants a wide range of services and opportunities to relax. In short, it is a unique joining of work and private life.
Do you like it? Share it.
Want to sit in an office that looks like this?
Write to us with your requests and wishes. We will create your dream interior.