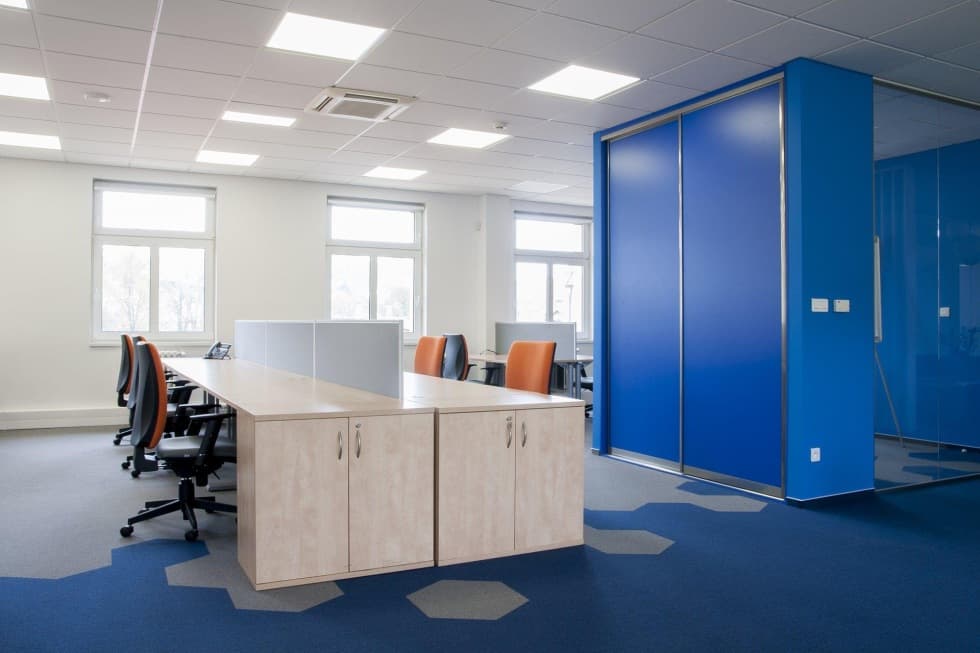 UPC invited us for this realization because of the architectural design prepared by our architects and ask us for project management and supervision during the renovation of their offices at Prague 4.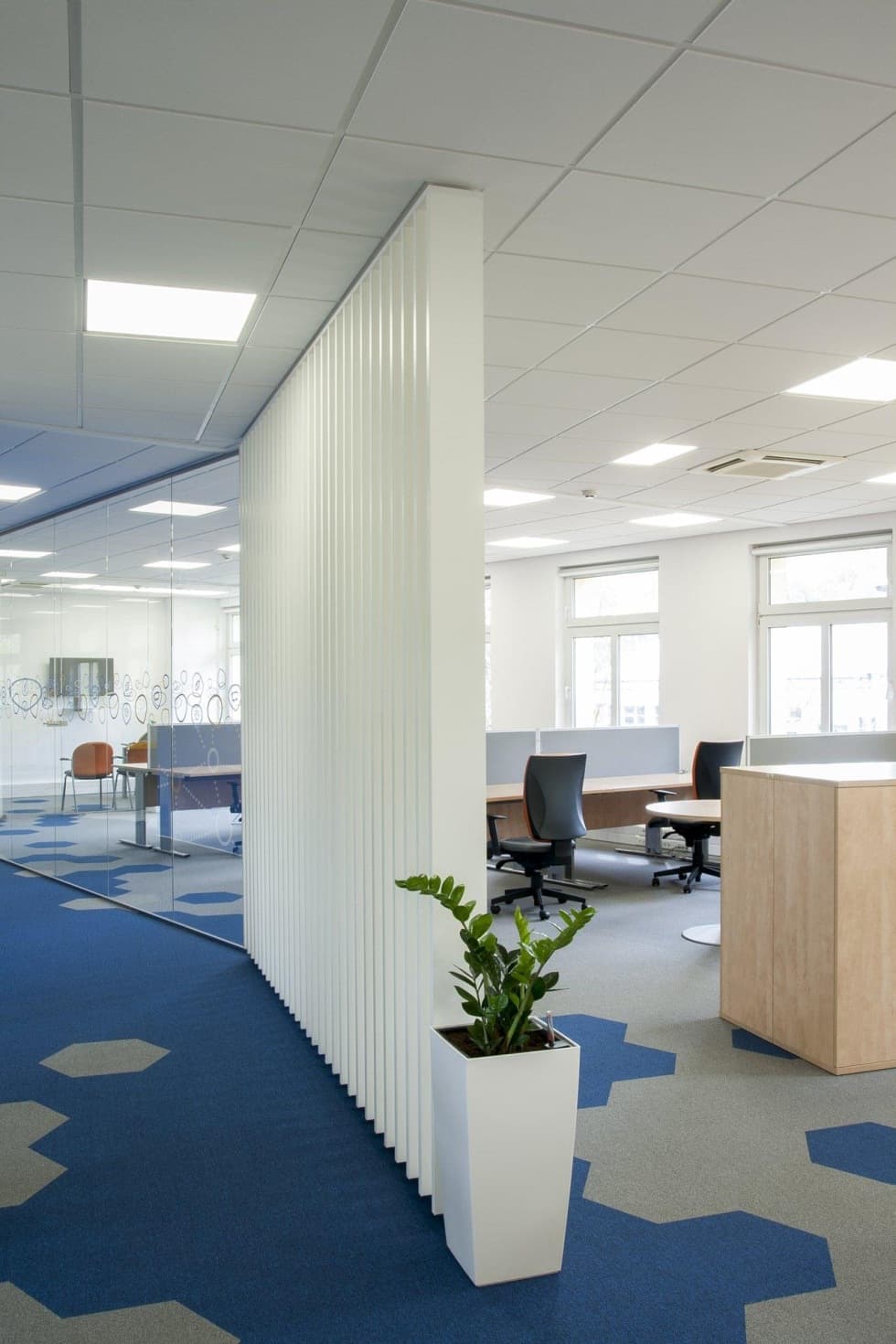 Creation of background
During the reconstruction of these offices, which are situated in the building form 30s of the last century, many of the necessary construction and engineering works including justification of floors or demolition of walls were needed. The original space was linked to the open space, part of offices are also smaller meeting rooms, phone boxes, modern kitchen separated by a glass partition and social facilities.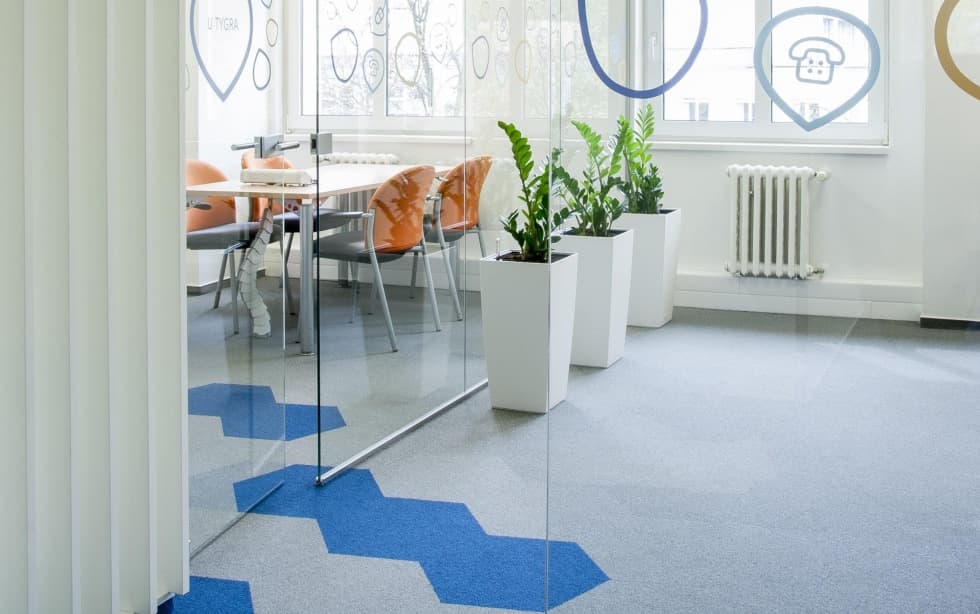 Hexagons in color
At the client's request the whole space is decorated in blue and orange colors. An interesting feature are especially carpet tiles VOXFLOR of collection Husar in the shape of hexagons or corporate stickers on the glass partitions.
We are already working on the implementation of additional office spaces for the company UPC and firmly believe that even here we will be able to finish the job to the full satisfaction of the client.
Do you like it? Share it.
Want to sit in an office that looks like this?
Write to us with your requests and wishes. We will create your dream interior.