Vodafone bets on an atypical approach in its new offices too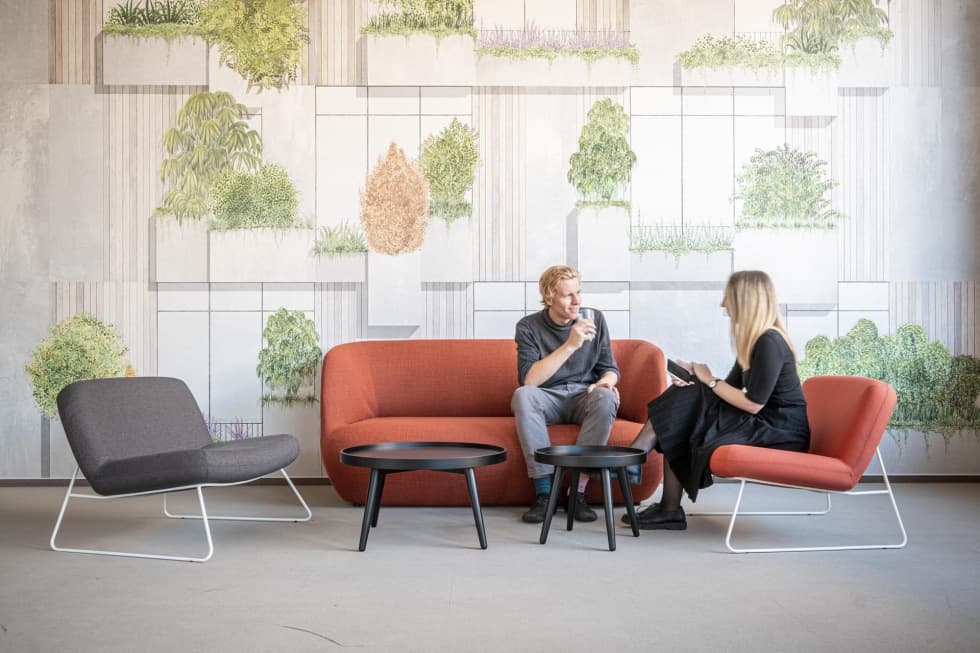 The red operator has always relied not only on high quality but also on a light form of communication, friendship, a sense of humour and originality. These principles remain at the core of Vodafone's newly renovated offices, which are housed in the City West office building. What makes them unique?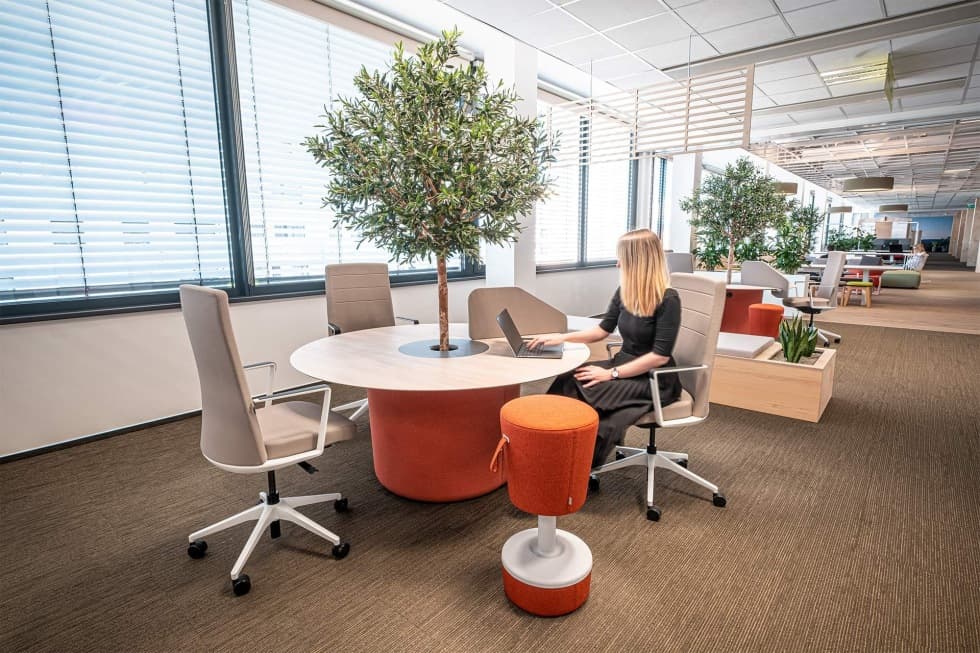 Elements you won't find anywhere else
Under our management, a total of 2,500 sqm of office space underwent a startling transformation, which is noteworthy in that it did not require building modifications. The bearers of change in this case are atypical elements, Actiu office furniture and a long line of thoughtful improvements. The Vodafone project is also a great example of how new life and function can be breathed into offices without the need for major interventions.
The atypical elements include podiums, practical kitchens for employees and comfortable benches. The office has gained a completely new atmosphere thanks to the presence of natural materials and warm shades. They casually motivate meetings and build well-being in the workplace.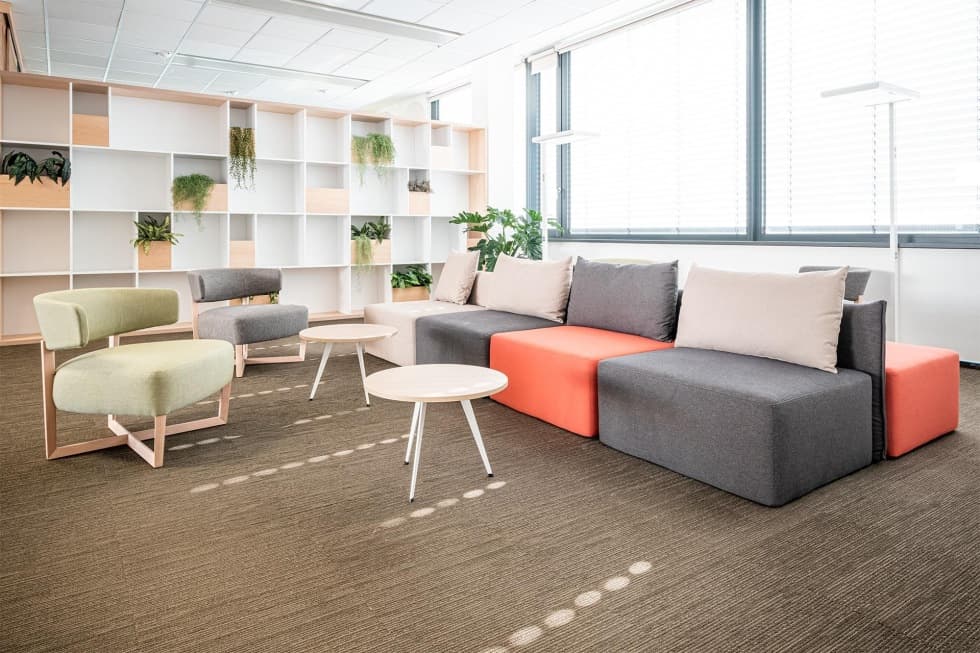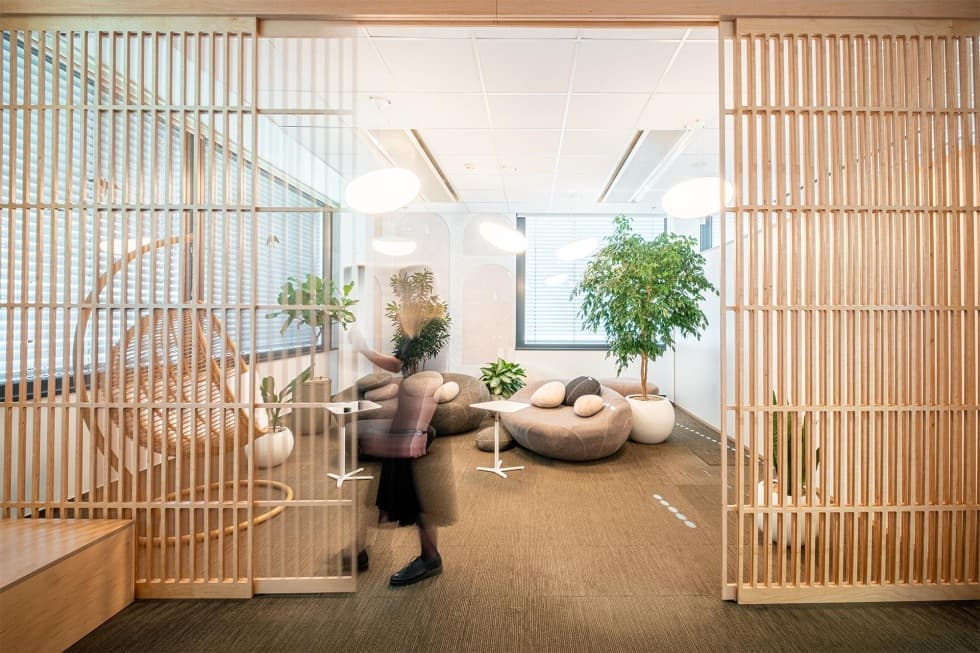 Positive division
Various dividing elements also play an irreplaceable role, one of the most significant being the sliding Japanese wall. It is very easy to handle thanks to the rails and transmits enough light even when closed. Yet it can effectively divide the space.
The land of the rising sun is also evoked by organically shaped seating and the selection of office plants, which loosely refer to the art of tree miniaturisation. Due to its unevenness, the partially lacquered wall cladding brings liveliness to the office environment and captivates observers at first sight.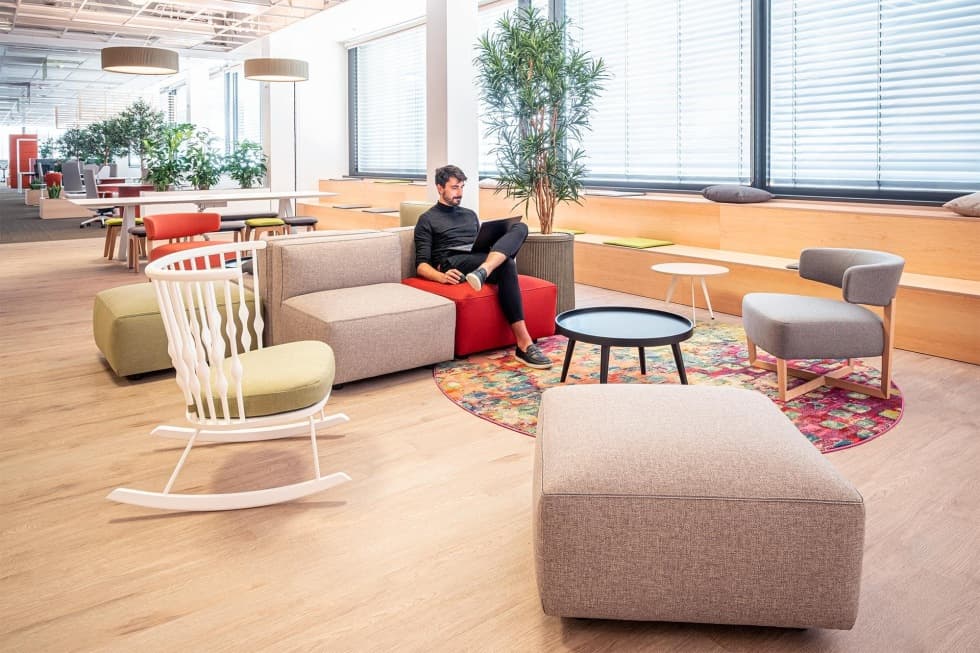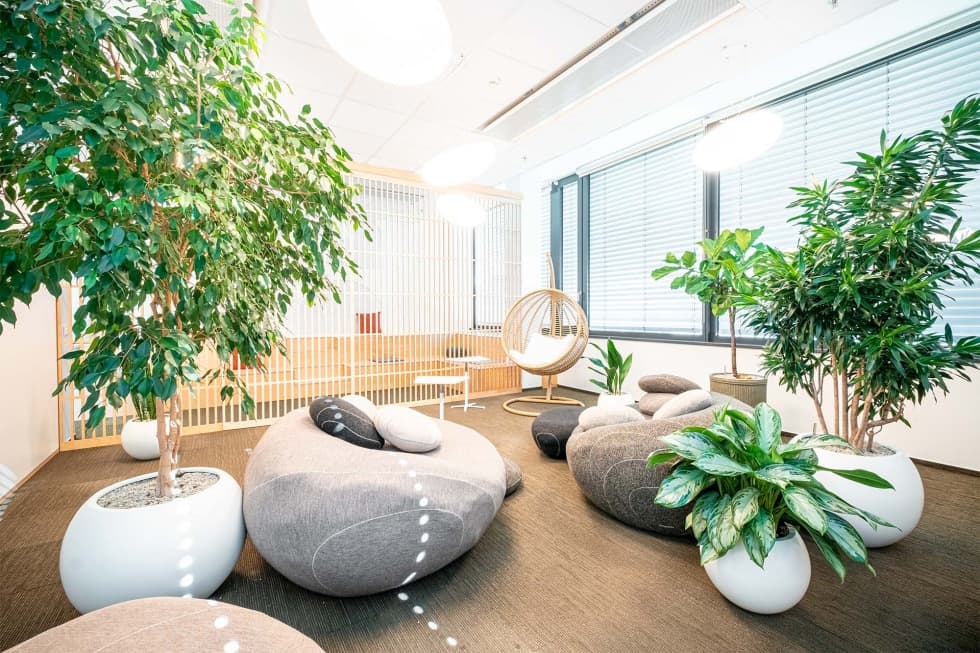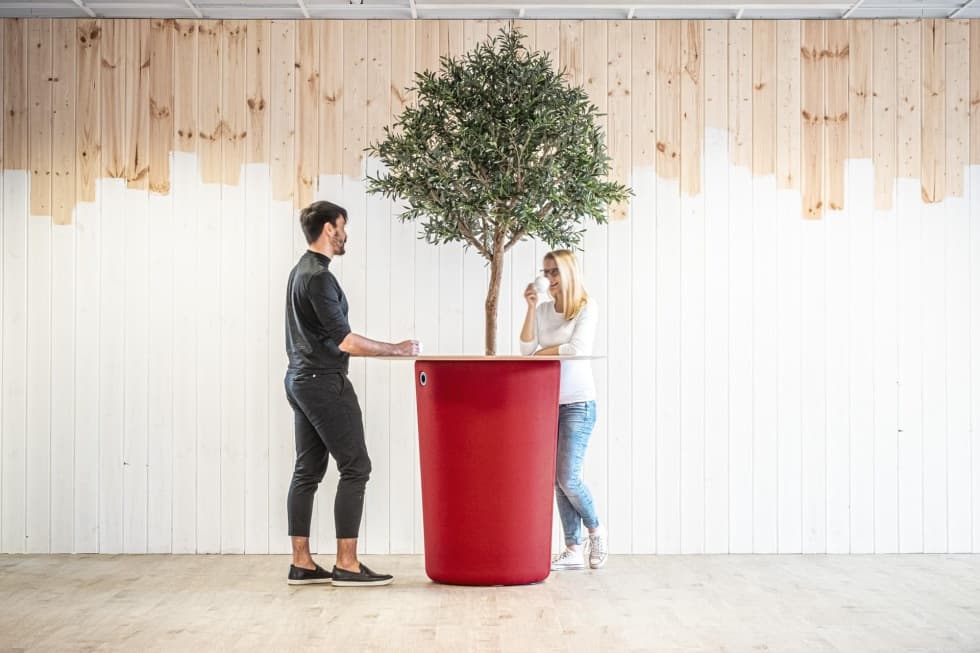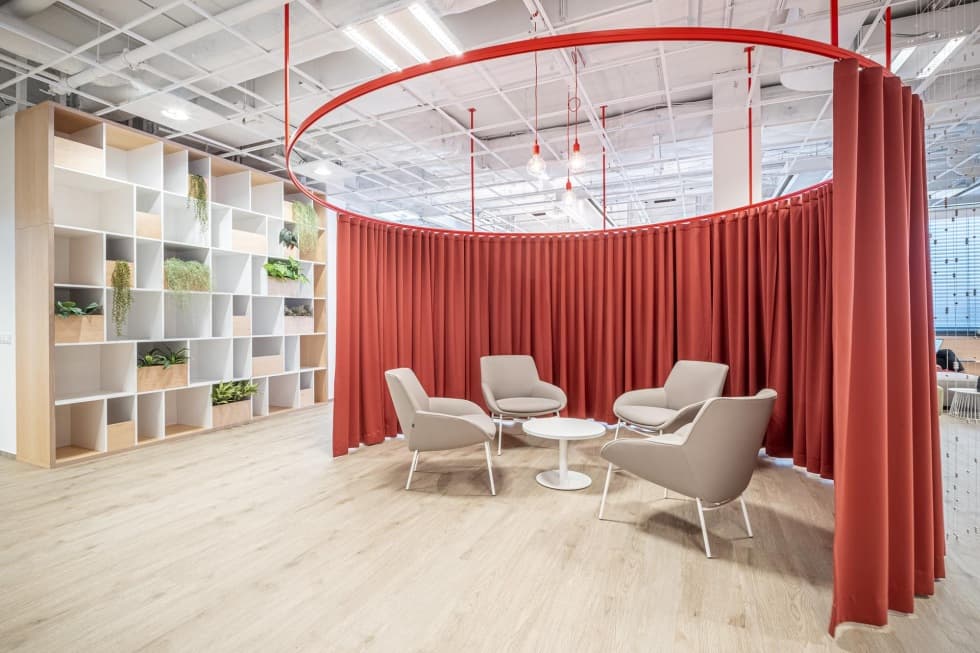 A call for change
Every office goes through a difficult test of time, but it is not always necessary to make major adjustments in the event of reconstruction and disrupt the company's operations. Vodafone is proof that new furniture and atypical solutions can successfully extend the design and practical life of an office.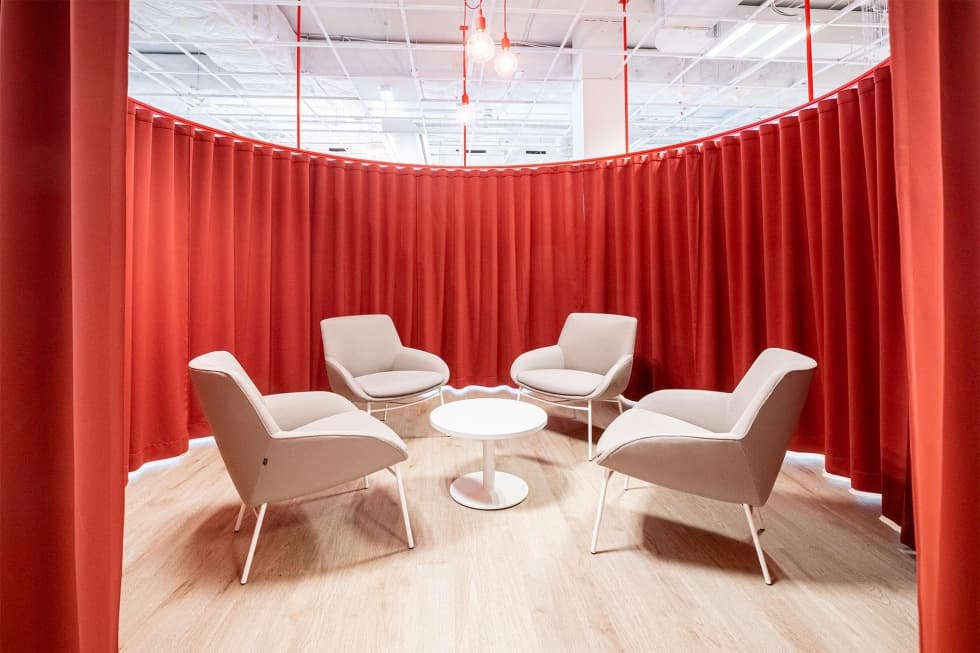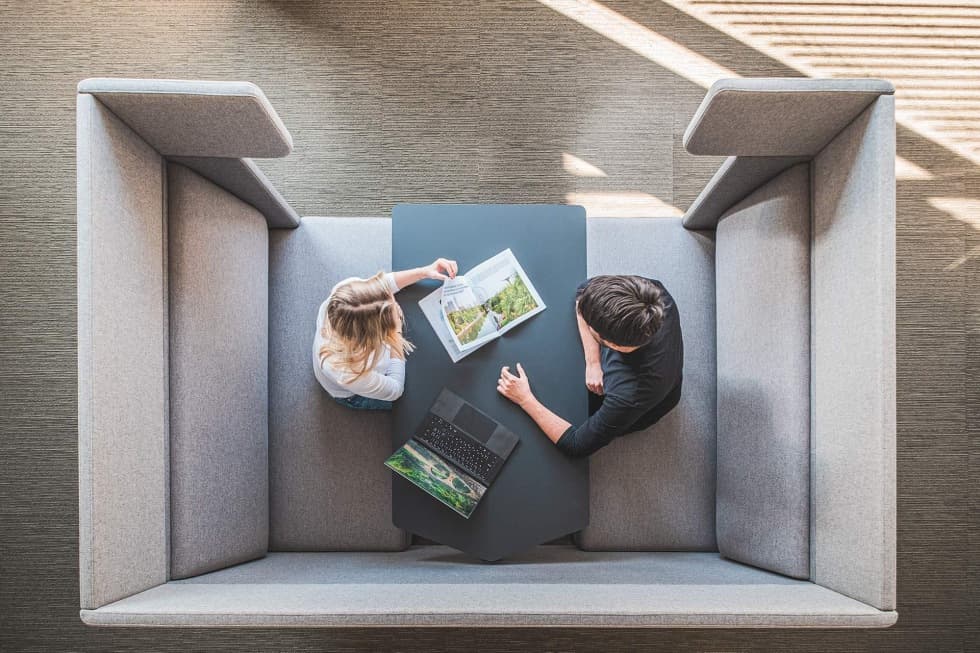 New offices
If you also think that your offices are calling for a change, do not hesitate to contact us. Our professional team will take care of your project from start to finish.
Author of the photos: Prokop Laichter
Do you like it? Share it.
Want to sit in an office that looks like this?
Write to us with your requests and wishes. We will create your dream interior.