New reception for the CBC III. Center
CAPEXUS has already successfully implemented several projects in the City Business Center, and so the client approached us with the task of transforming the entrance area of one of the buildings. The implementation consisted of reconstructing the existing reception area, replacing obsolete furniture, and incorporating graphic elements, especially the new logo.
The first step was to change the reception desk. The new counter was made to order from white Corian by Dřevovýroba Podzimek.
We replaced the original cladding on the wall behind the reception desk with an elegant wall sculpture made of Corten or steel sheet with a corrosion patina. This material complements the overall design of the entrance area and creates a friendlier atmosphere. We then inserted a 3D version of the business centre's new logo with integrated lighting into the wall sculpture.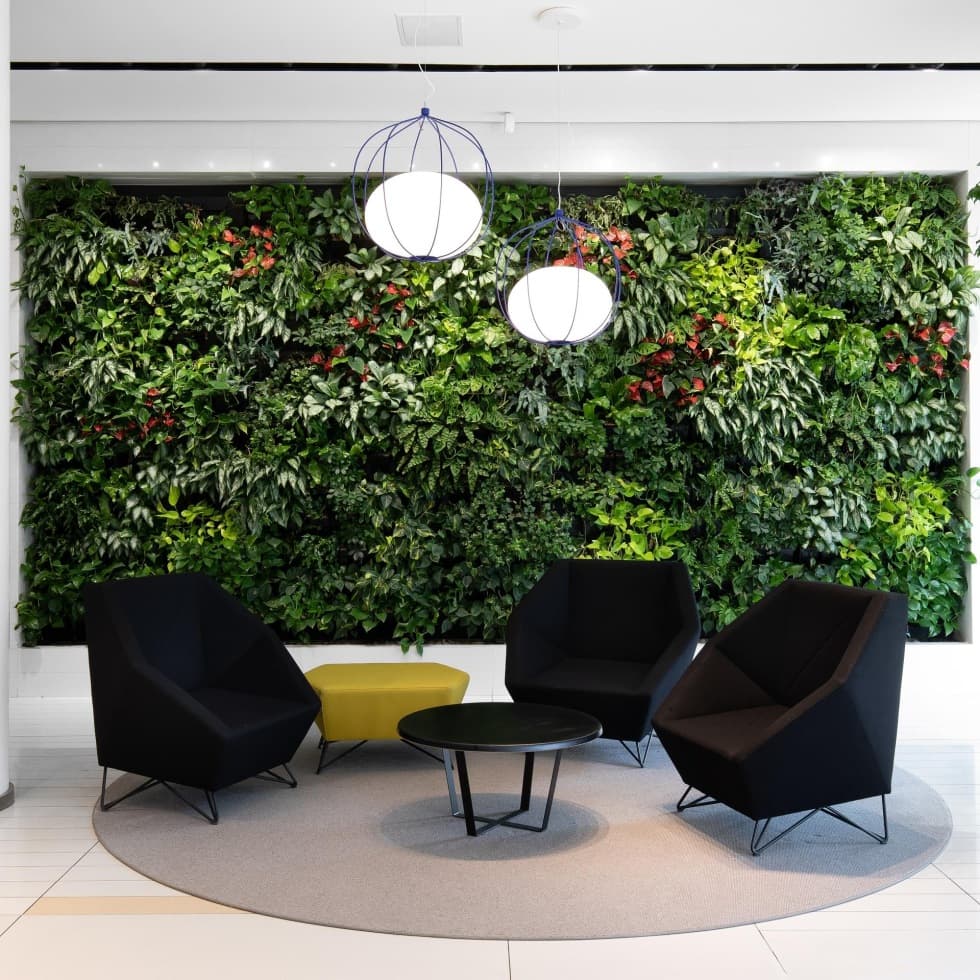 Design reception
The design of the reception desk and wall sculpture works with angled 3D shapes, which also occur in the furniture used in the seating zone, furnished with upholstered armchairs and a coffee table. There are new designer lights above the seating area and reception desk. The waiting area is dominated by a green wall. In the entrance areas, we also implemented new graphic markings and an info panel in the form of stickers, which were applied to the original wood panelling. The result is a space with
a pleasant atmosphere and modern elements that guests of the centre will not fail to notice.
Information about the building
City Business Center (CBC) 3, 4 and 5 is a trio of office buildings in a developing business district near the historical centre of Bratislava. On an area of 25,863 sqm you will find luxury offices of the highest standards as well as all leisure and practical amenities.
Do you like it? Share it.
Want to sit in an office that looks like this?
Write to us with your requests and wishes. We will create your dream interior.