The undulating curves of the new offices of the Czech Insurance Association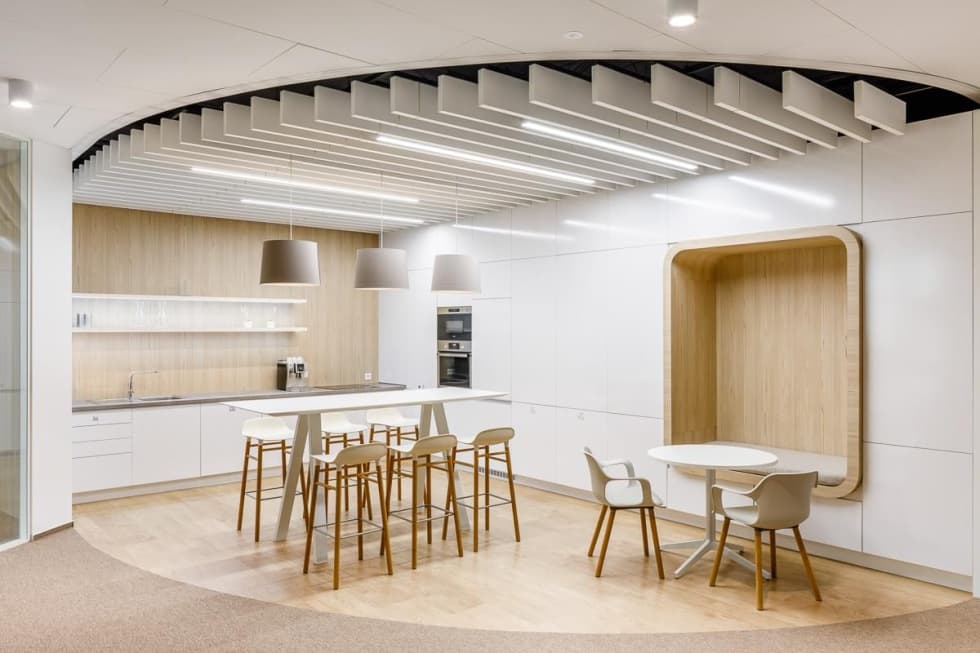 We created brand-new offices for the Czech Insurance Association, an organization which looks out for the interests of insurance and reinsurance companies. The concept designed by our architect Tereza Bradová is based on the unusual rounded floor plan of the Main Point Pankrác building. According to the client's requirements, it marries purity, luxury, comfort and a pleasant atmosphere. The project has been nominated for an award in the CBRE Office of the Year 2018.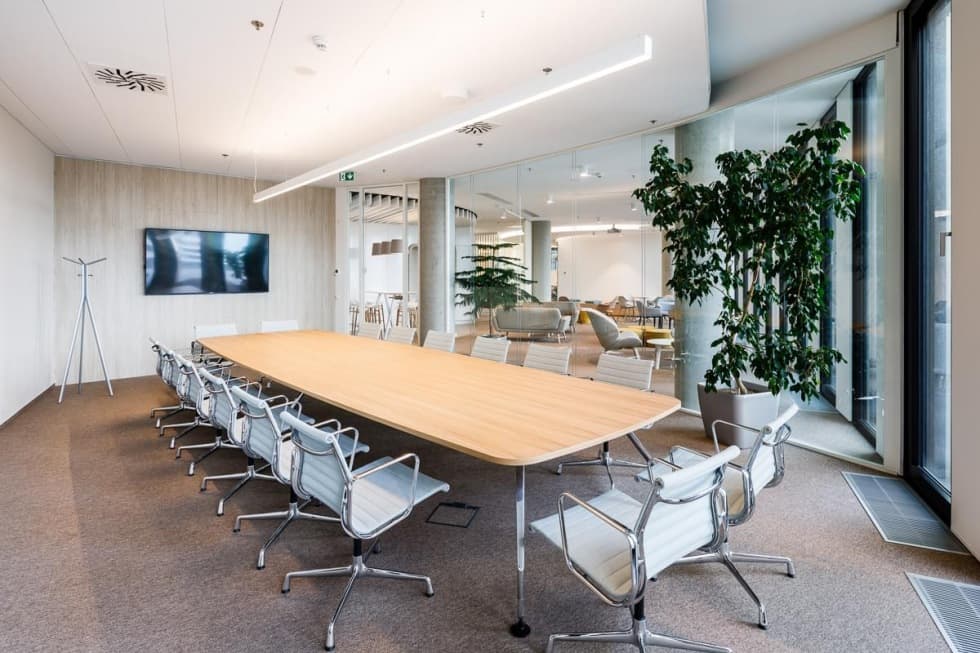 Harmony with nature
The welcoming and cosy interior was achieved thanks to the architect's choice of warm autumn tones – beige, brown, white and mustard – as well as the atypical woods and interestingly placed greenery. A spirit of purity and luxury pervades the entire project, reflected in the materials and equipment used (for example from Vitra).
A fresh design for the reception area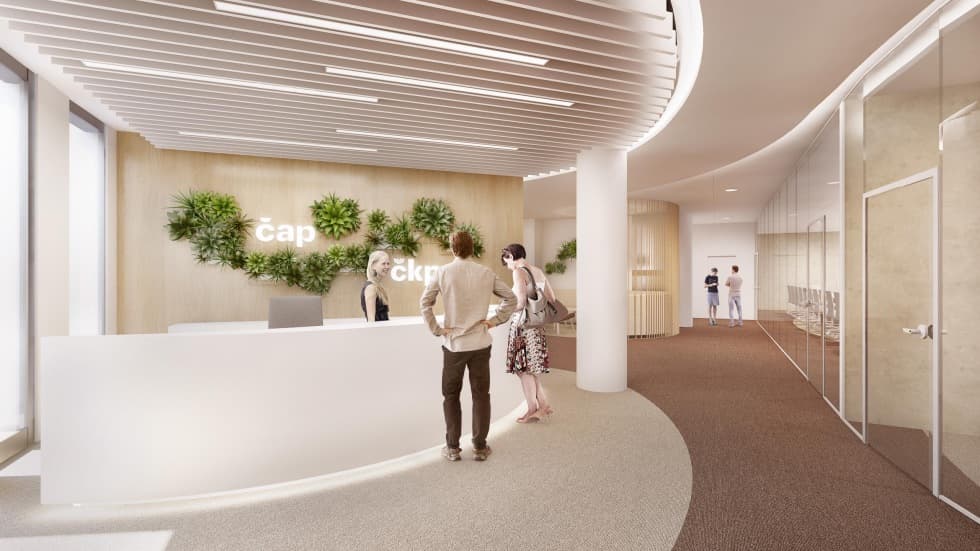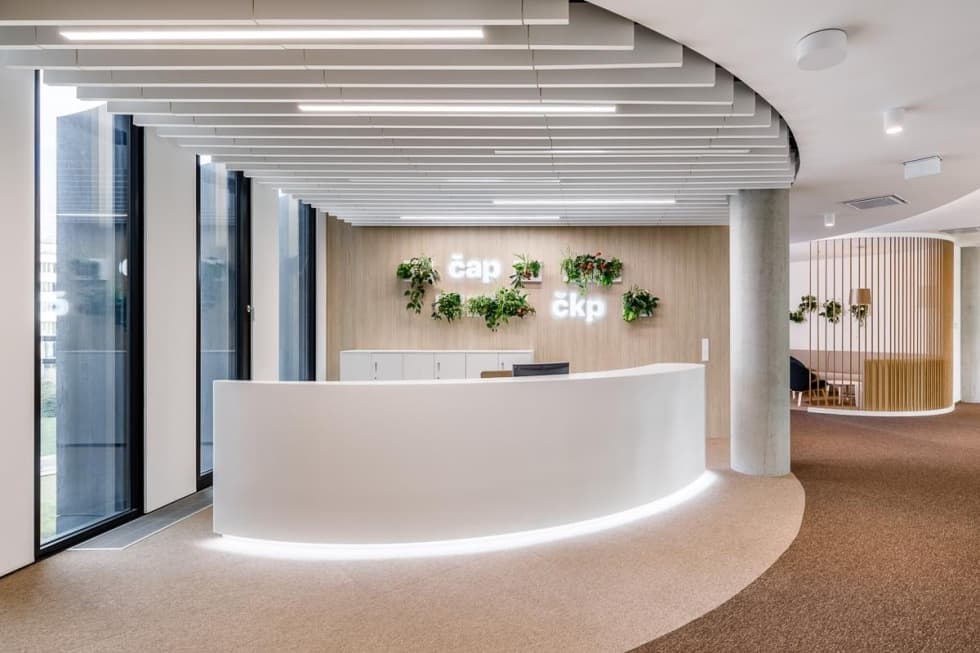 The reception area is dominated by a tear-shaped reception desk made of Corian, which fits into the overall concept. This shape is repeated in the carpet and together with the arched plasterboard ceiling forms a navigation system leading to the coworking space. The back of the reception area features wood-panelled tiles combined with green images and neon logos.
Lines and natural materials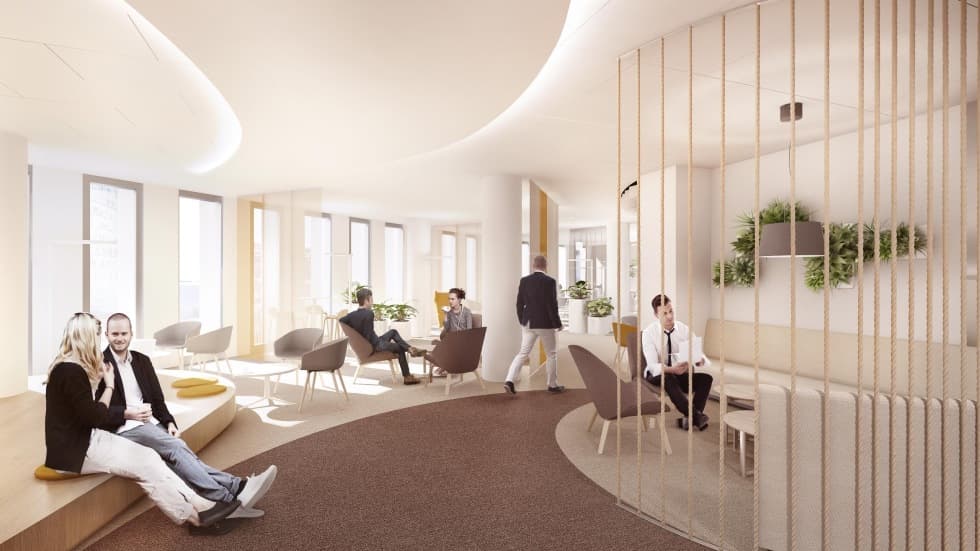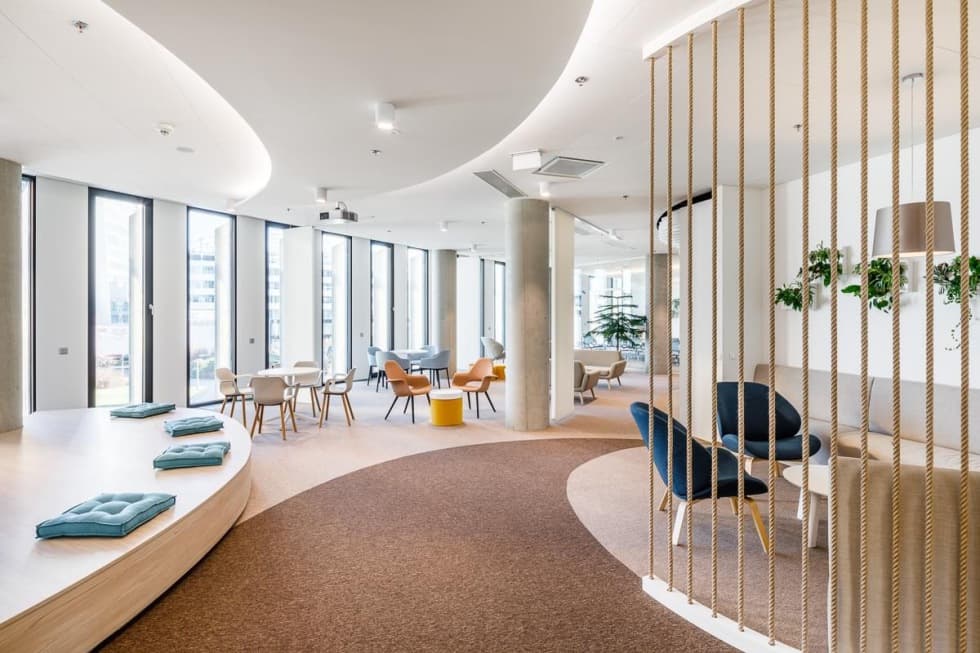 One of the client's requirements was to create a large coworking area with a kitchen that clients as well as employees can use. The dominant feature is a large podium suitable for sitting or lecturing, which complements the meeting places. Individual elements are optically separated using carpet lines, lights, ceilings and aerial partitions hanging from tensioned ropes. This natural material fulfilled the requirement of delineating the space without the need for a solid construction.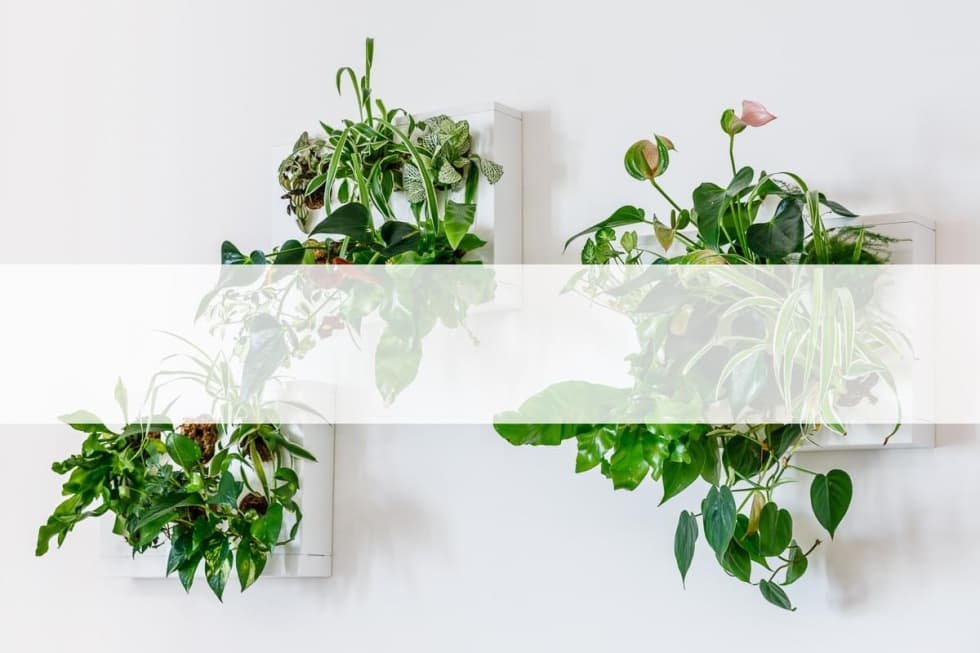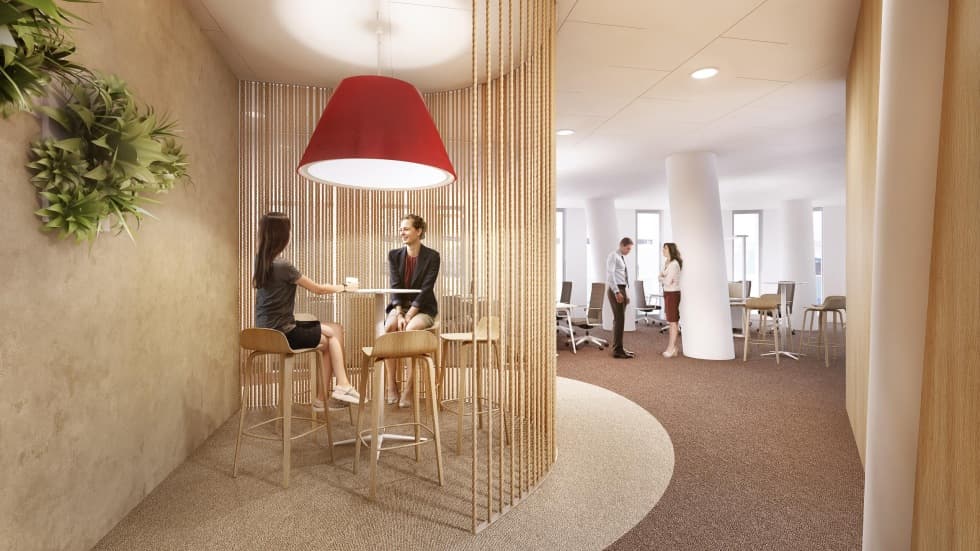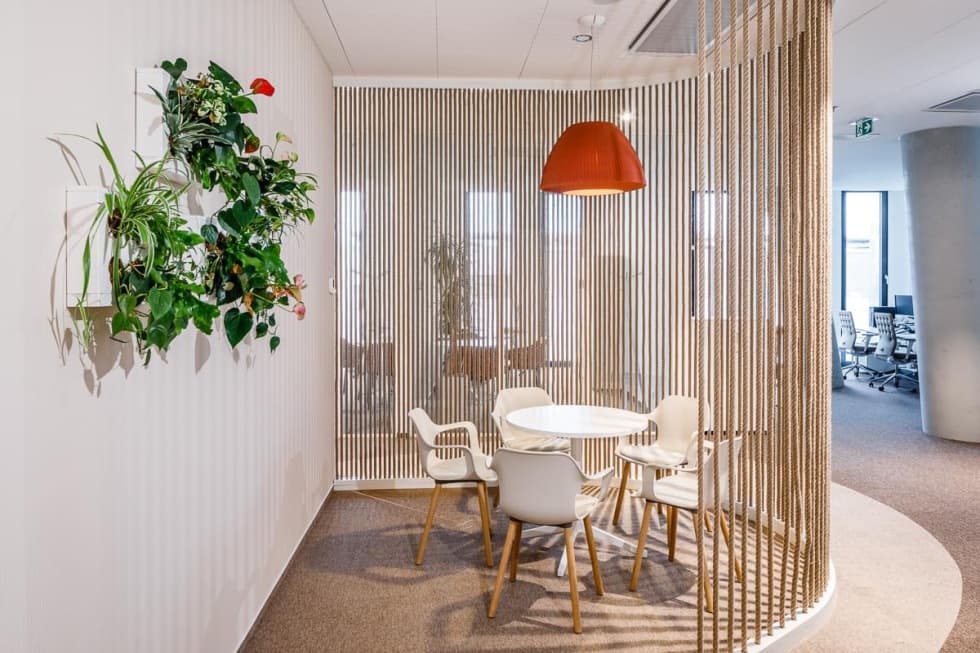 Employees and clients can find privacy in the smaller design meeting points, where the seating and design lighting are appropriate for quick meetings. The spaces are comfortable again thanks to the use of green images and beige textile wallpaper.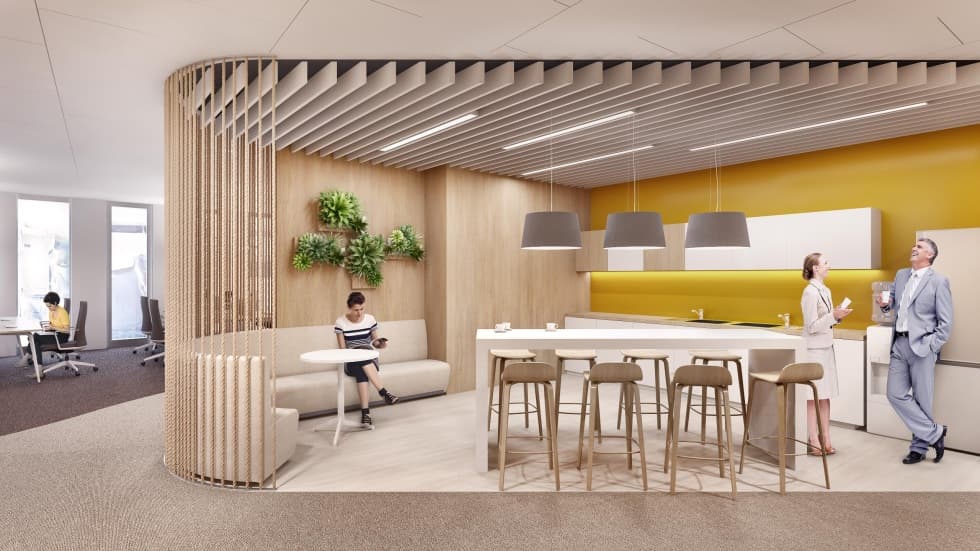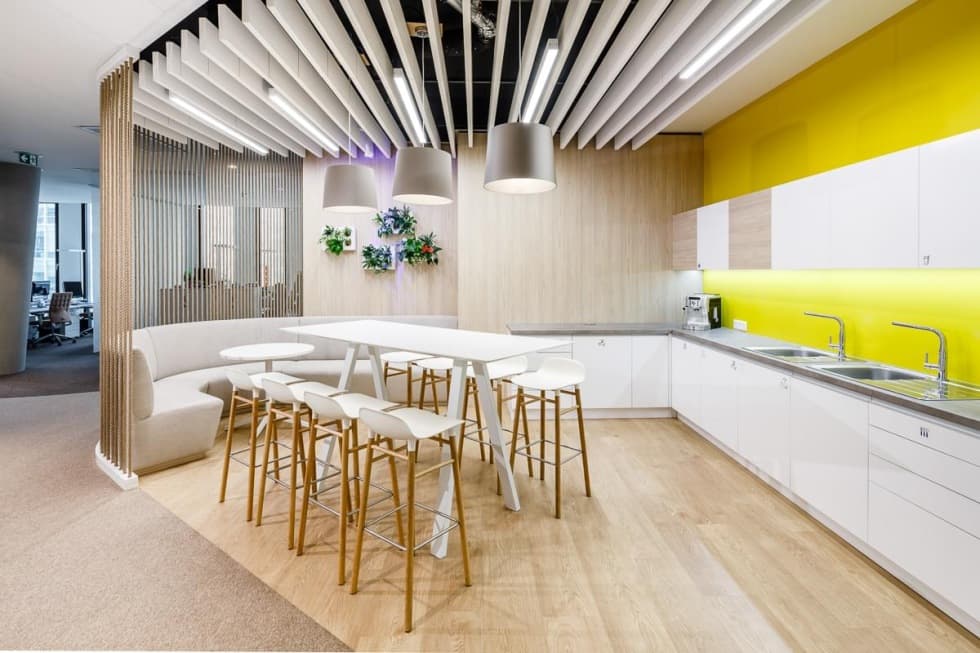 The light-coloured kitchen decorated in yellow is optically separated from the coworking part by a different floor covering and the abovementioned hanging partitions. The room is characterized by the structured woodworking in the ceiling, complemented in the same line by LED lighting. An atypical curving sofa provides plenty of room to sit, as does the seating area at the bar, which is also lit by designer lights.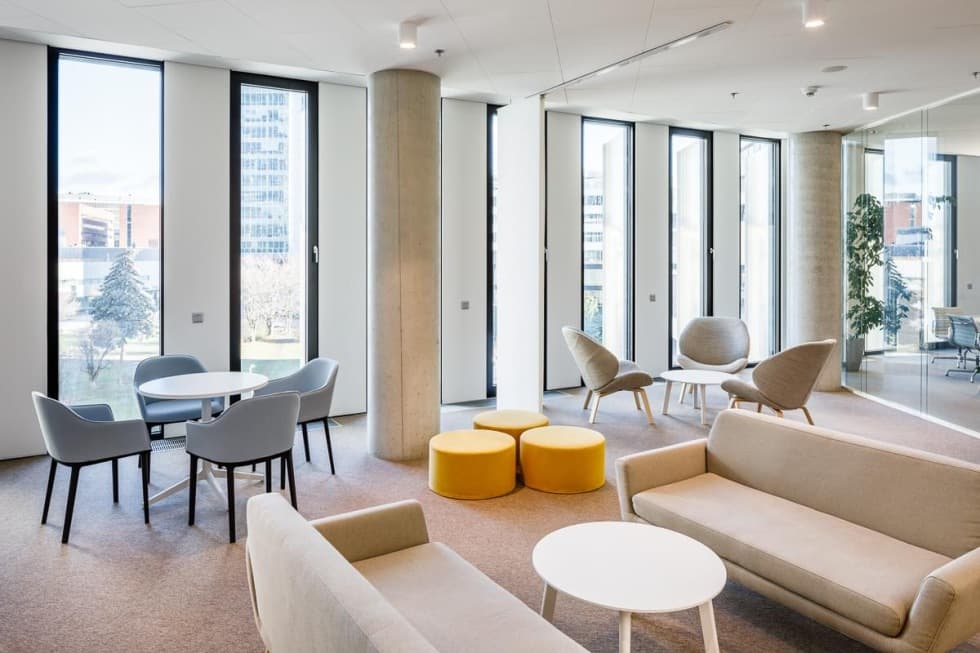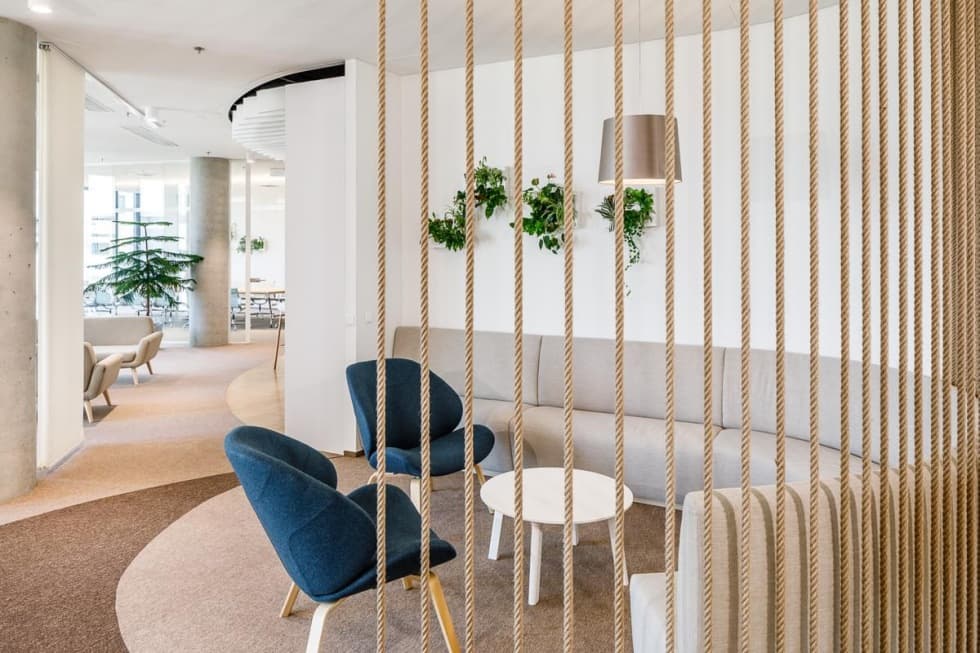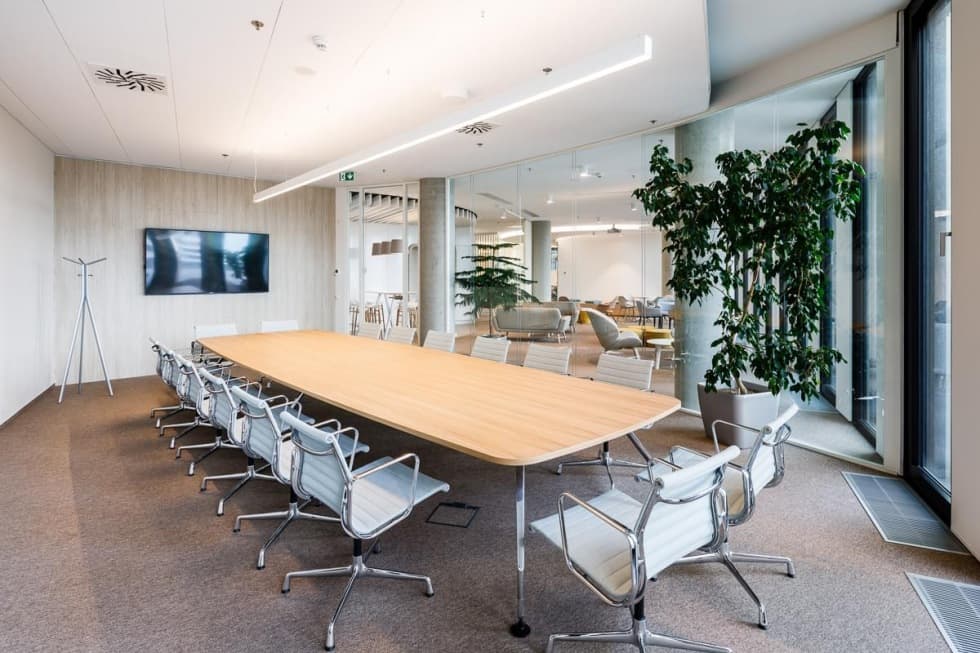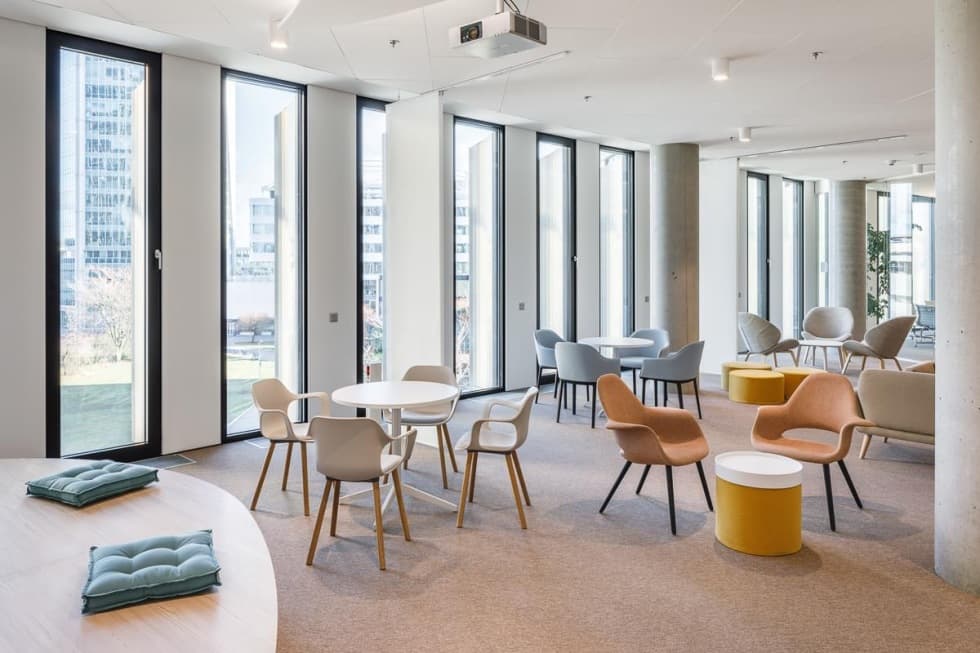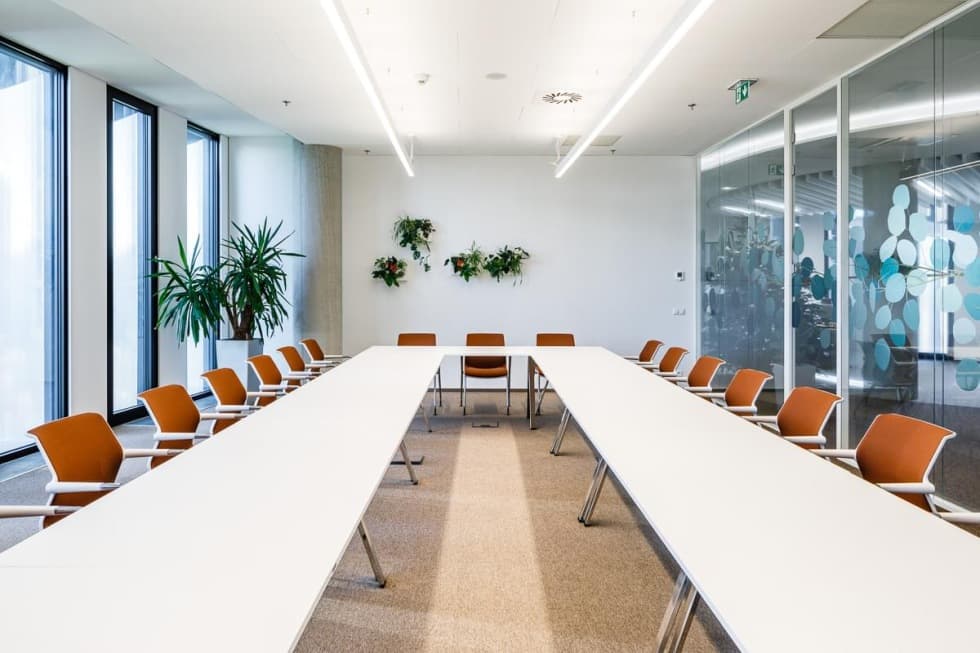 Boardroom
In addition to the coworking space, for meetings with more people conference rooms can be used, which match the concept with their autumn colours. The large windows allow in plenty of natural light, and LED lights are installed in the ceiling in case more intense illumination is needed. The interior is airy thanks to the glass partitions with stickers.
Do you like it? Share it.
Want to sit in an office that looks like this?
Write to us with your requests and wishes. We will create your dream interior.