New offices for pharmaceutical company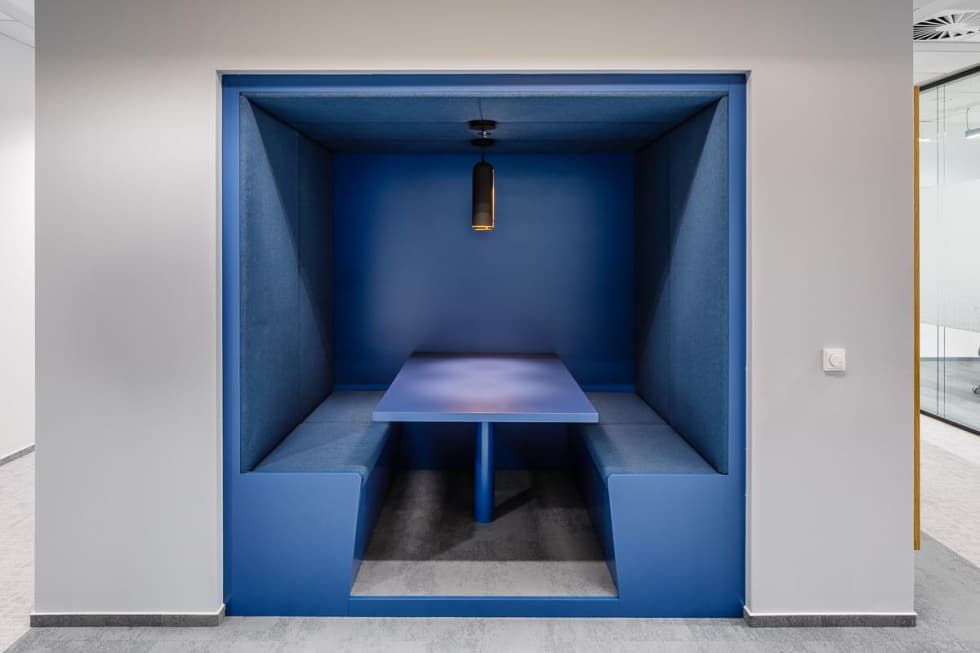 Simplicity, custom-made joinery work and acoustic elements combined with the company's colours are the basis of the new offices of pharmaceutical company.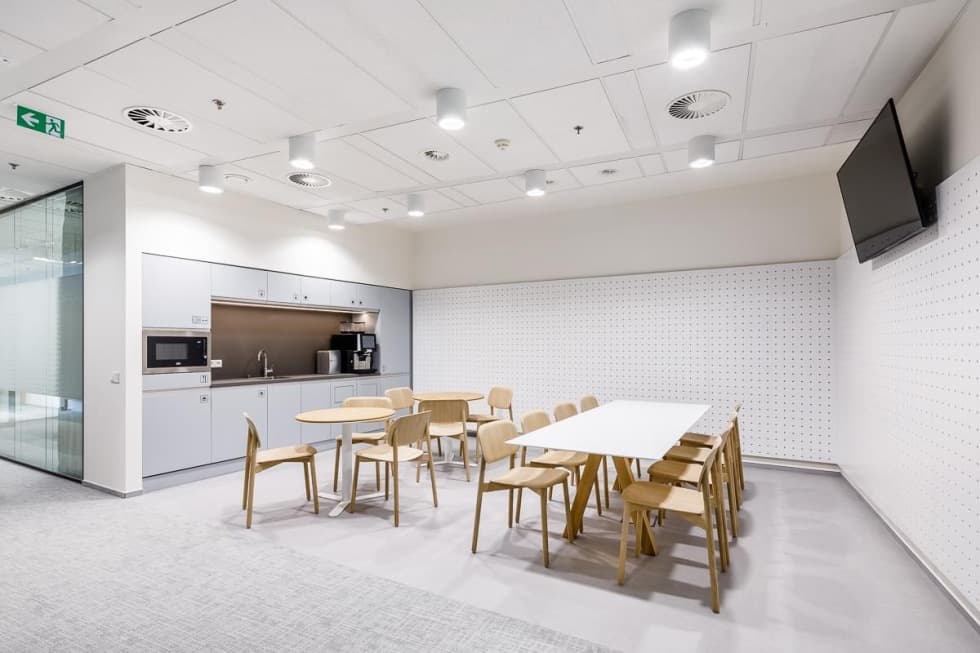 Corporate kitchen
The kitchen is dominated by white, which is complemented by the contrasting dark brown kitchen counter. The room is equipped with mostly wooden furniture and is decorated with a white perforated plywood wall covered by the remaining part of the dining corner. Employees can choose whether to eat in a larger group at the big white table or at smaller tables for two or three people..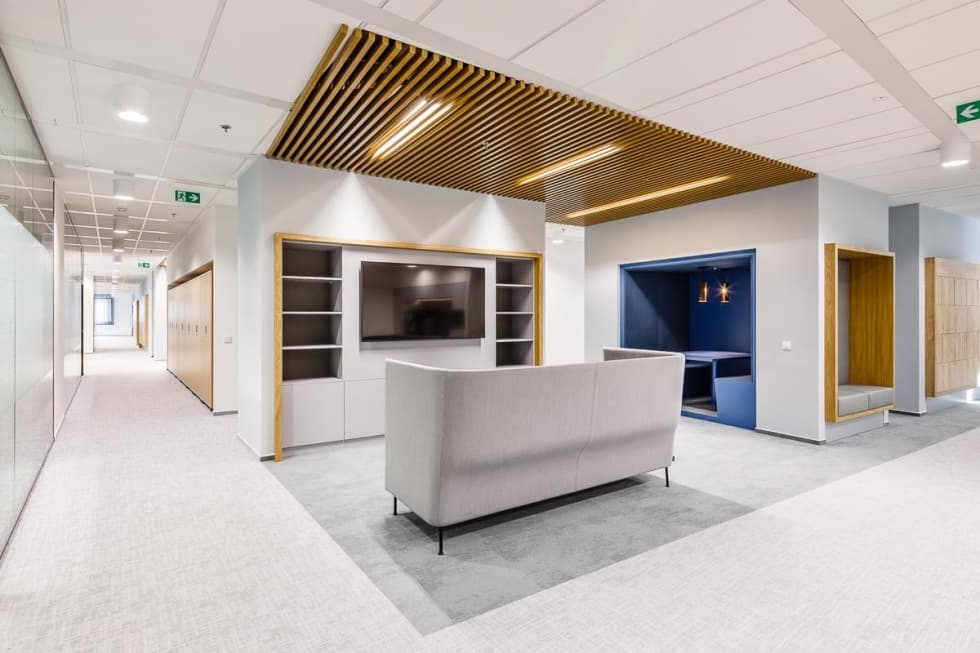 Relaxation zone
Opposite the kitchen there is a small relax zone with a grey acoustic couch placed in front of a TV. The custom wooden ceilings with built-in lights together with darker carpets optically separate the space. A table with bench seating is placed in a niche matching the company's navy blue colour for quick meetings or greater privacy during breaks.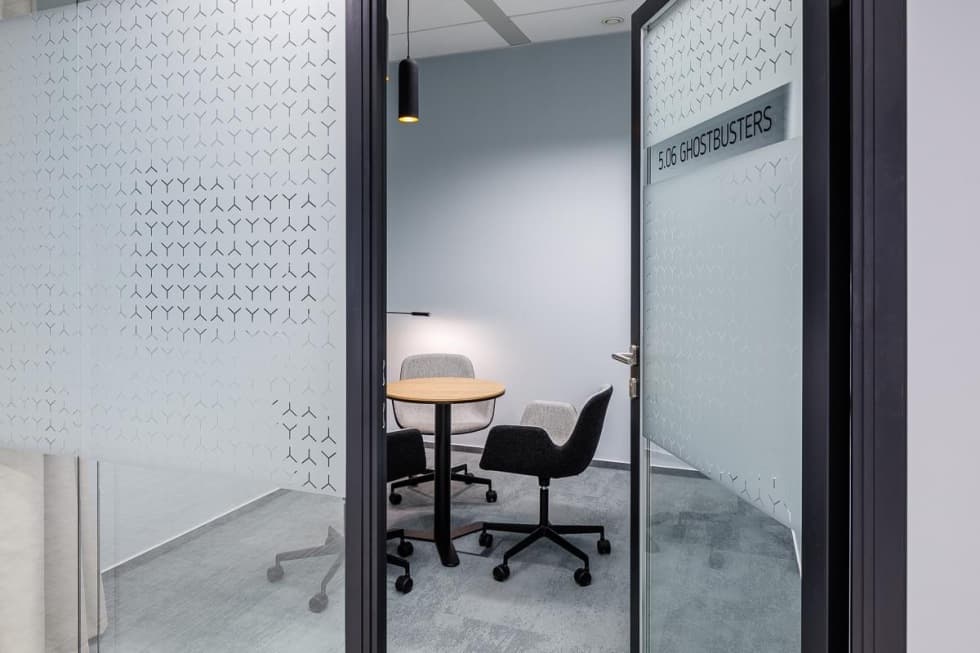 "Film" meeting rooms
The conference rooms are named after cult films – Pulp Fiction, Ghostbusters or Braveheart. Matte milk glass inlaid with the company's design ensures sufficient privacy for internal meetings and meetings with clients.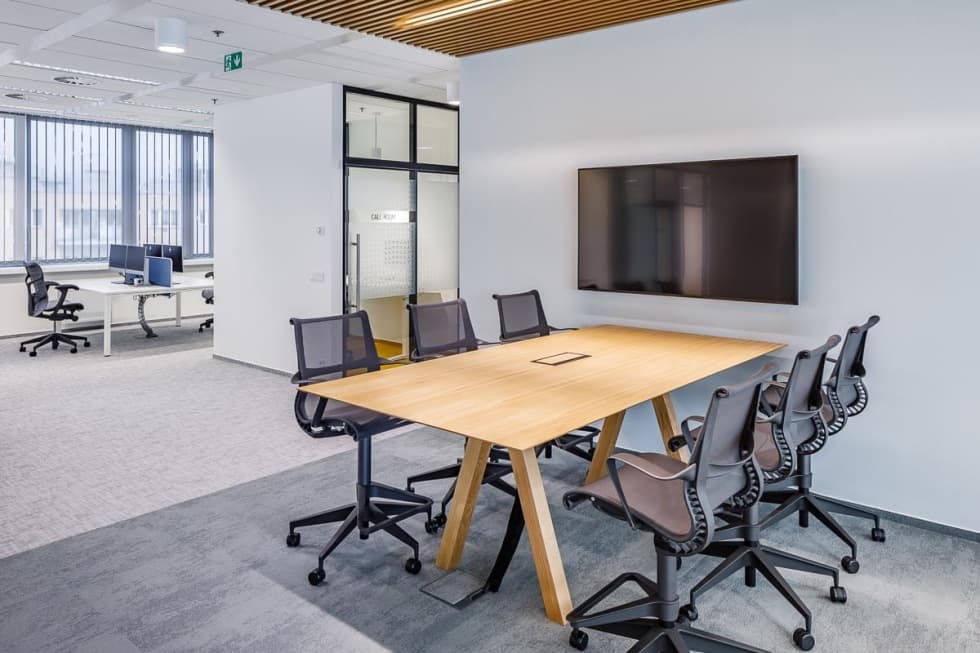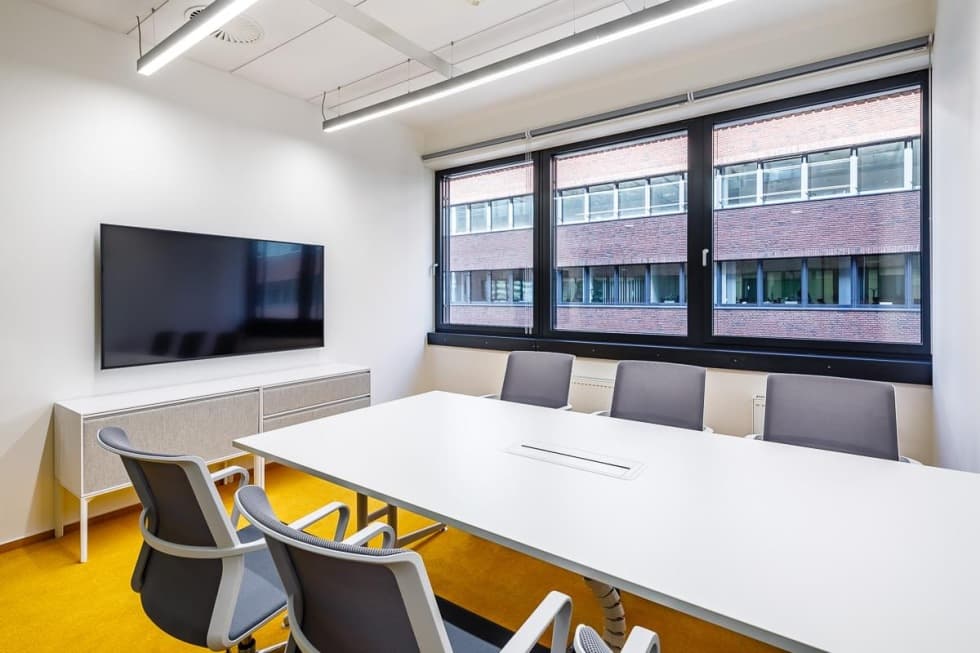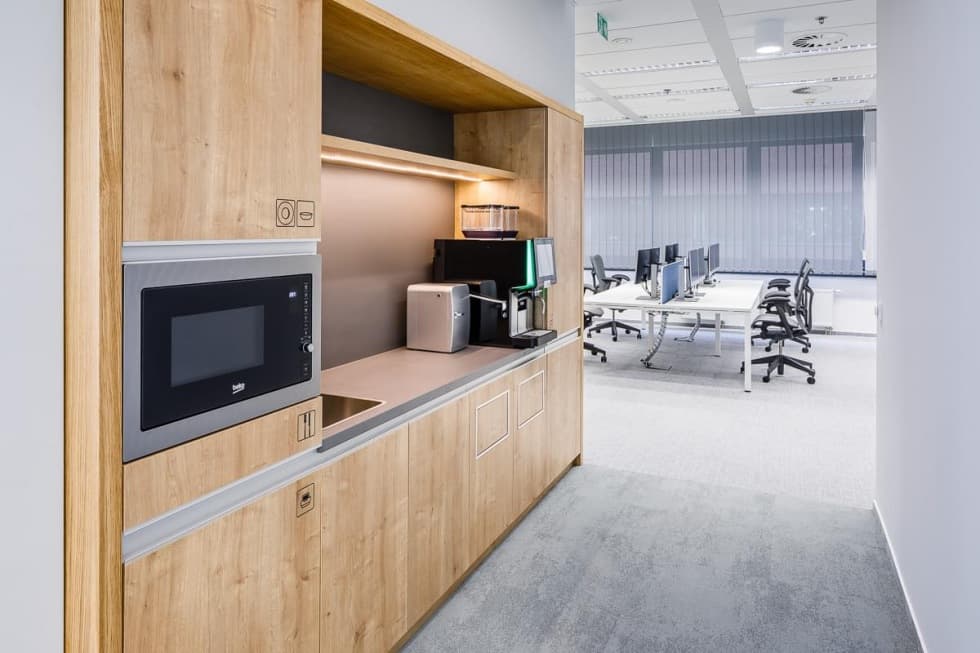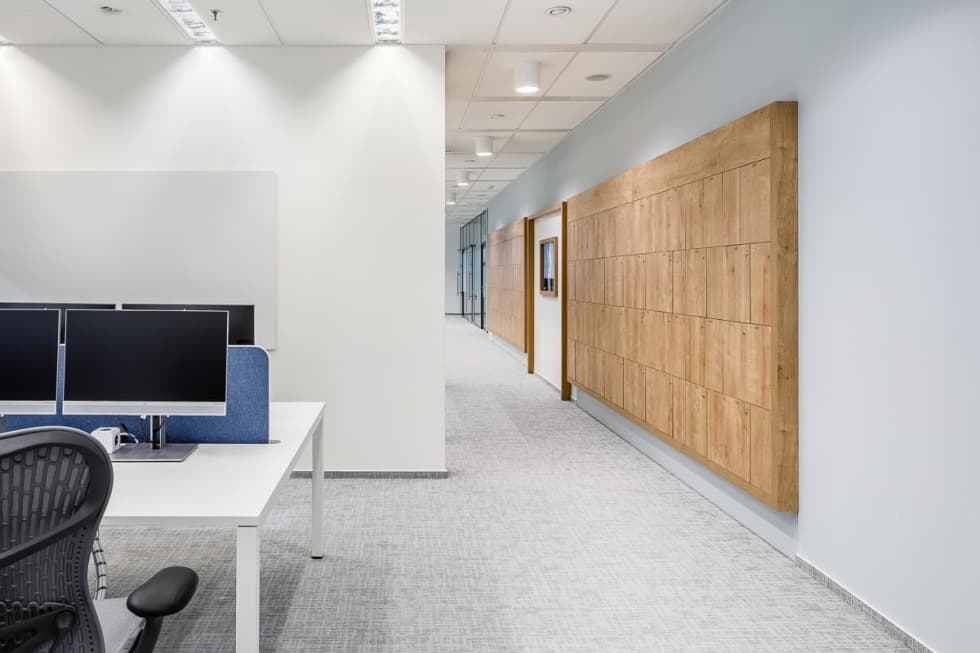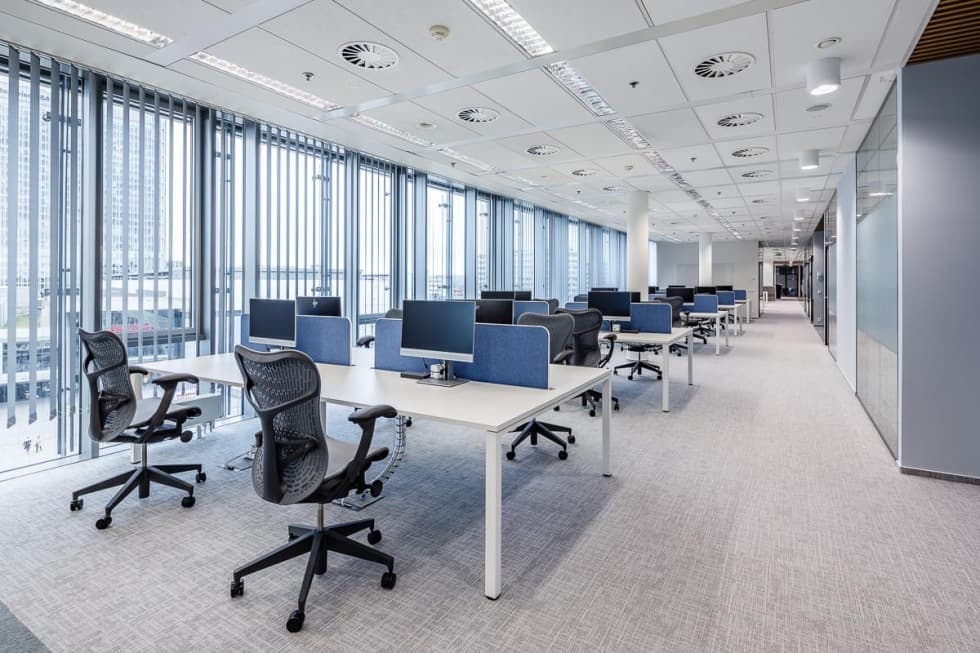 Shared office
The open space is furnished with white desks and classic grey office chairs. Dark blue table screens separate the adjacent workstations, contributing to acoustic comfort while also serving as a notice board for personal items.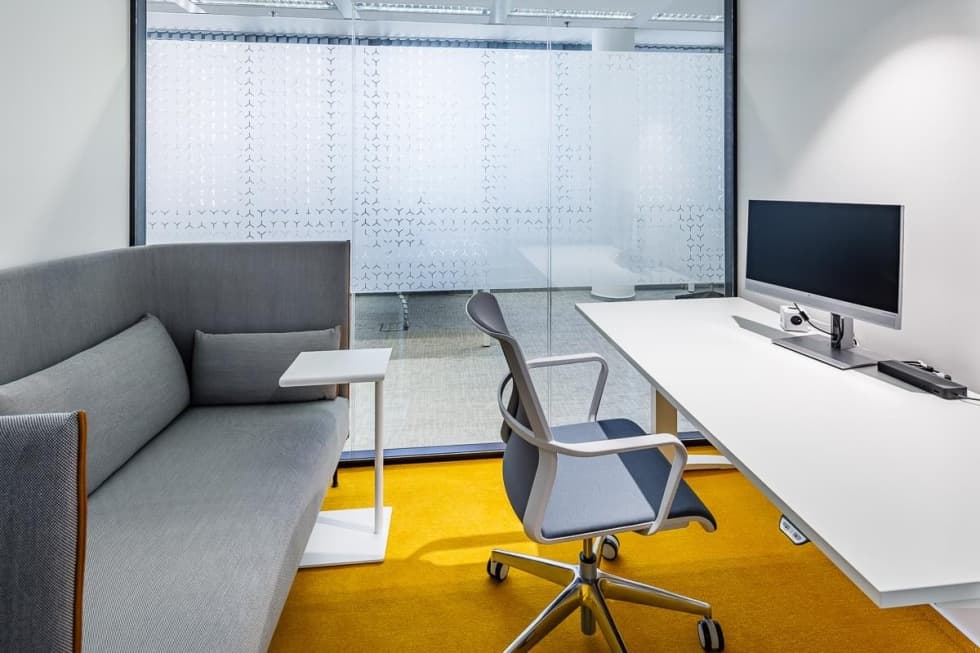 Call room
Call rooms, which were one of the client's key requirements, give employees a quiet and private place to make their calls. Table space is more suited for taking notes. During a relaxed call, you can stretch out on the sofa and pull over the mobile sliding table. A bright yellow carpet brightens the room.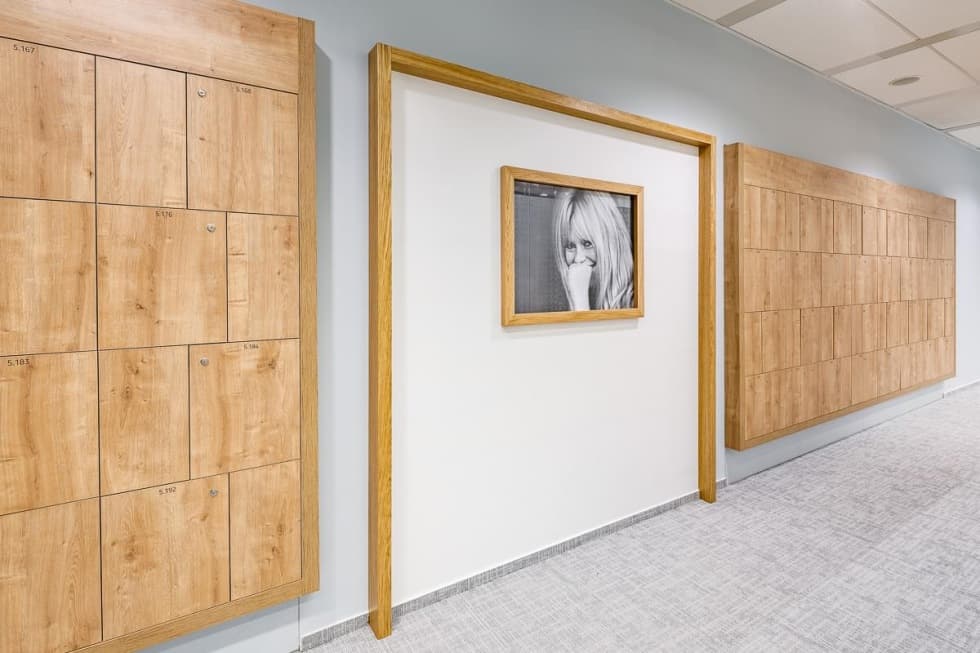 Lockers
CAPEXUS designed elegant lockable cabinets for the employees to use as storage. The natural material, combined with white, matches the design of the kitchen.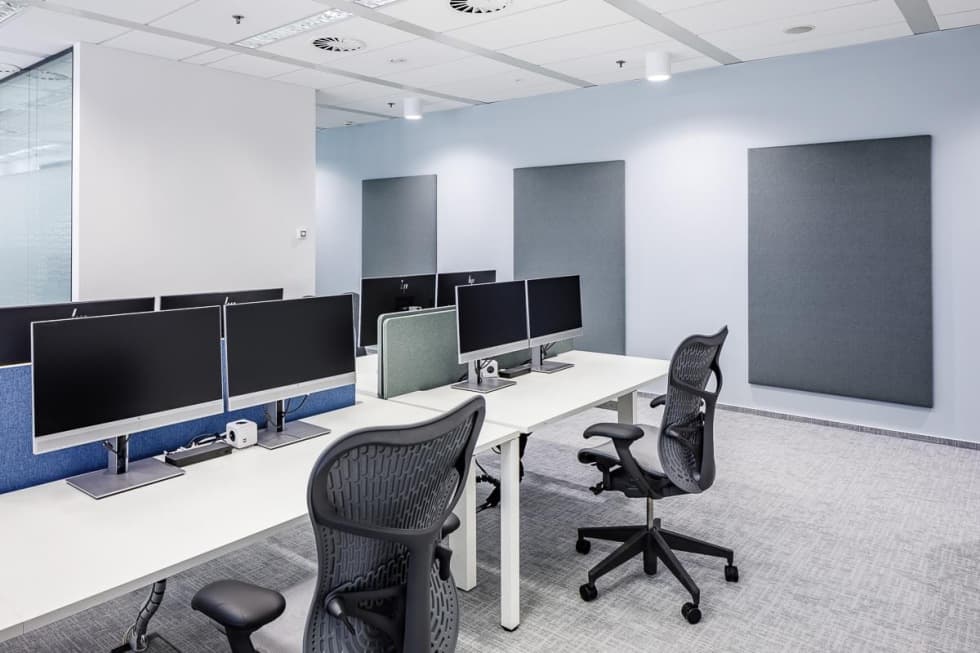 Room acoustics
Another custom-made element is the acoustic panels that reduce reverberation time in the open spaces while fitting in seamlessly with the colours of the design concept.
Do you like it? Share it.
Want to sit in an office that looks like this?
Write to us with your requests and wishes. We will create your dream interior.