Work is fun in the new Monstarlab offices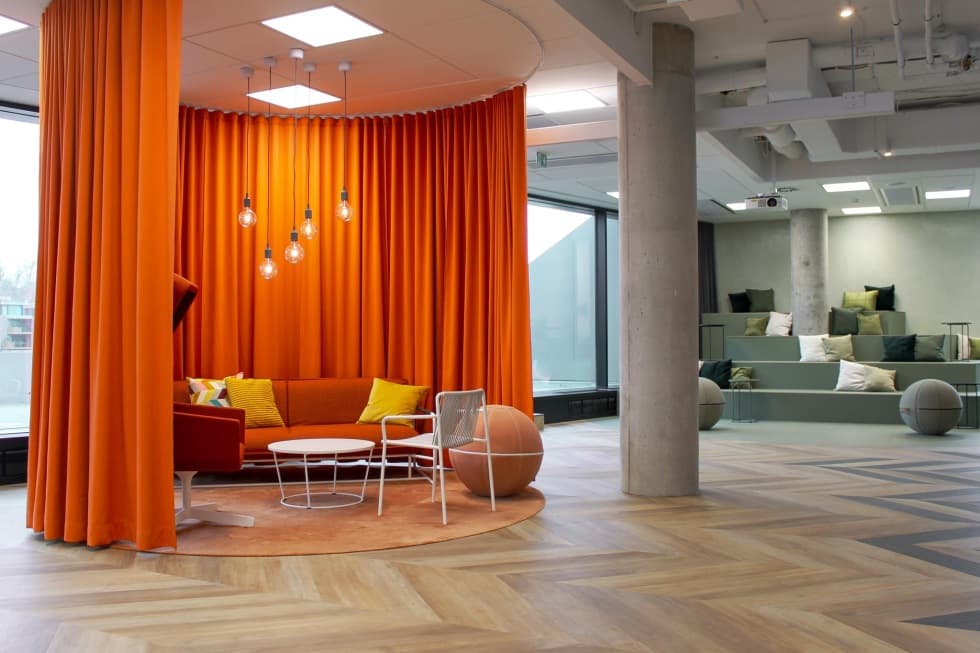 The people at leading European digital agency Monstarlab are convinced that perfect solutions are created by combining excellent design with state-of-the-art technologies. We believe this too, which is why we came up with original solutions, thoughtful details, and a progressive approach to the design. The result is offices where work becomes fun.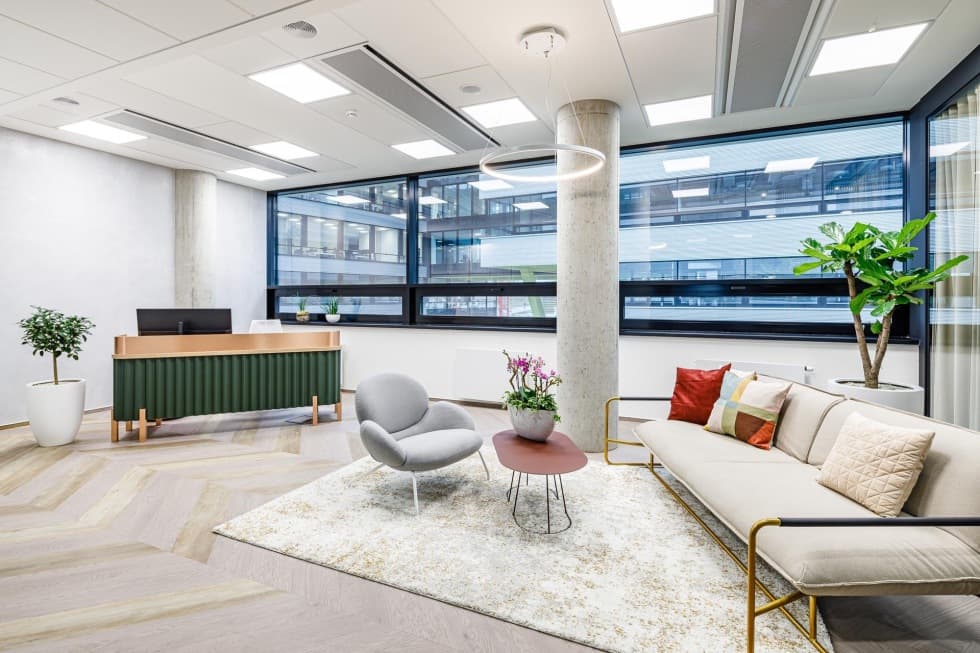 We always
value trust
It will probably come as no surprise when we point out that the more space the client gives us, the more attractive the potential result. And we don't mean just physical space, but also creative space. In the case of the new offices in the DOCK 04 building, our team had the client's full confidence, simply asking us to draw inspiration from the Copenhagen branch of Monstarlab. Thanks to that, we had a relatively free hand and were able to implement several interesting solutions. These correspond to current trends and new work habits.
Making everything work together
Clearly the biggest challenge was to connect strong colours and the natural interconnection of individual zones to respond to the requirements of a very dynamic and lively team. The office space includes a large relaxation area, a stage for lectures or workshops with a projector, and a kitchen with a sizable dining area. Each component fits perfectly into the puzzle of a modern office look for a company with an extroverted character and a highly diverse corporate culture.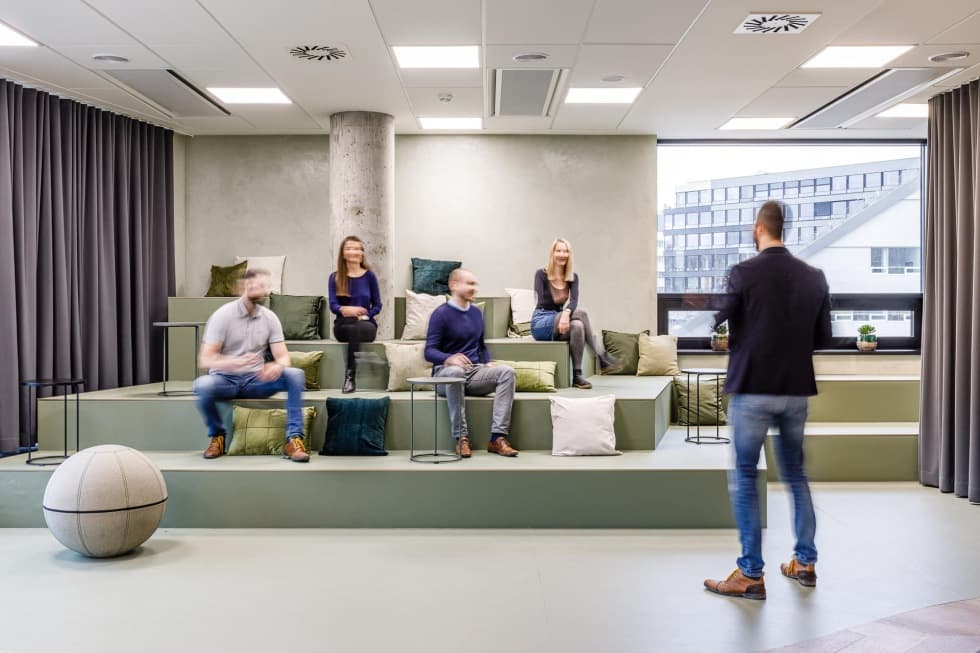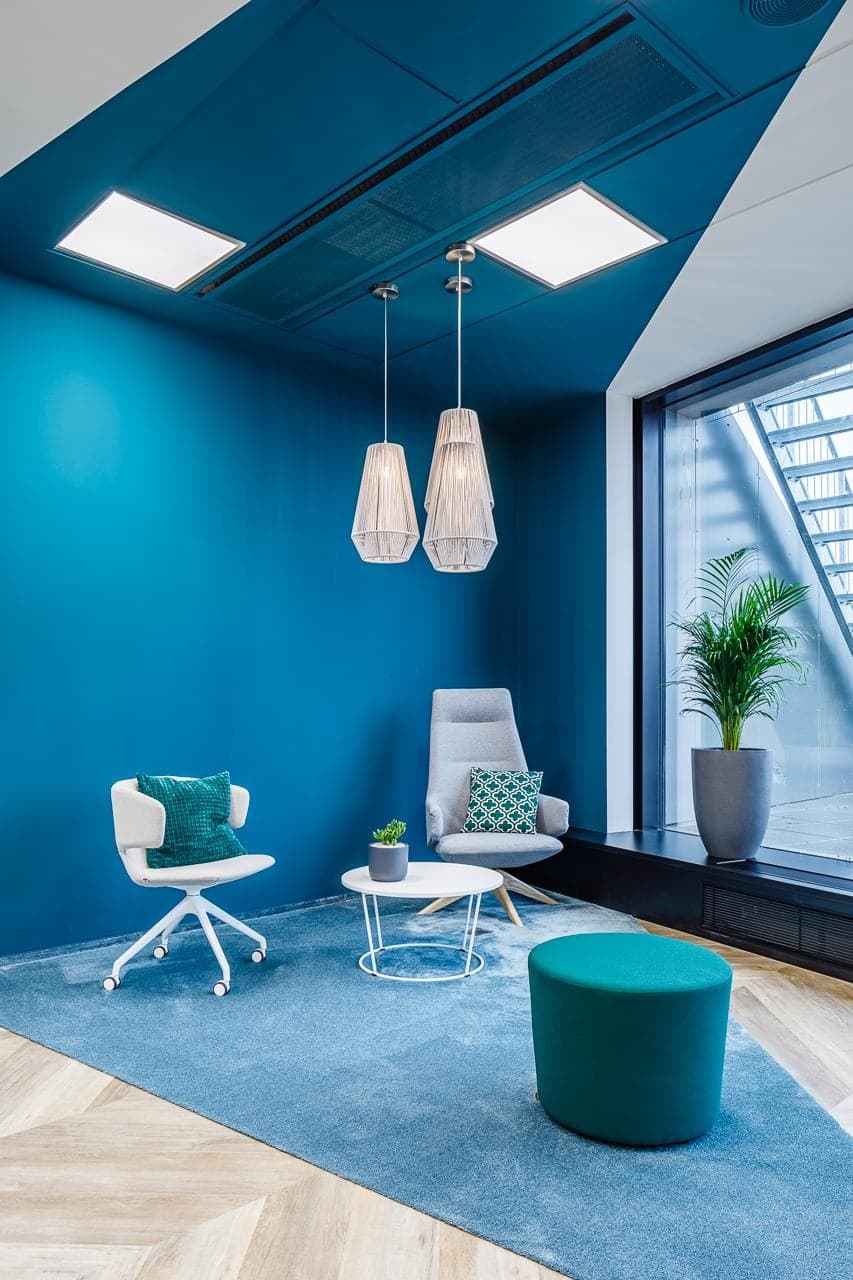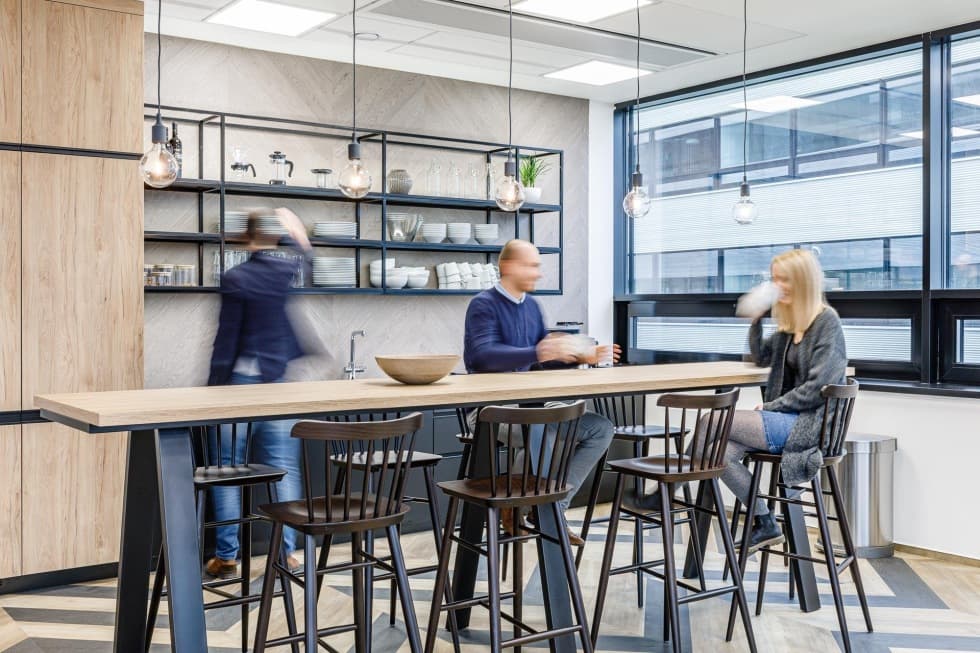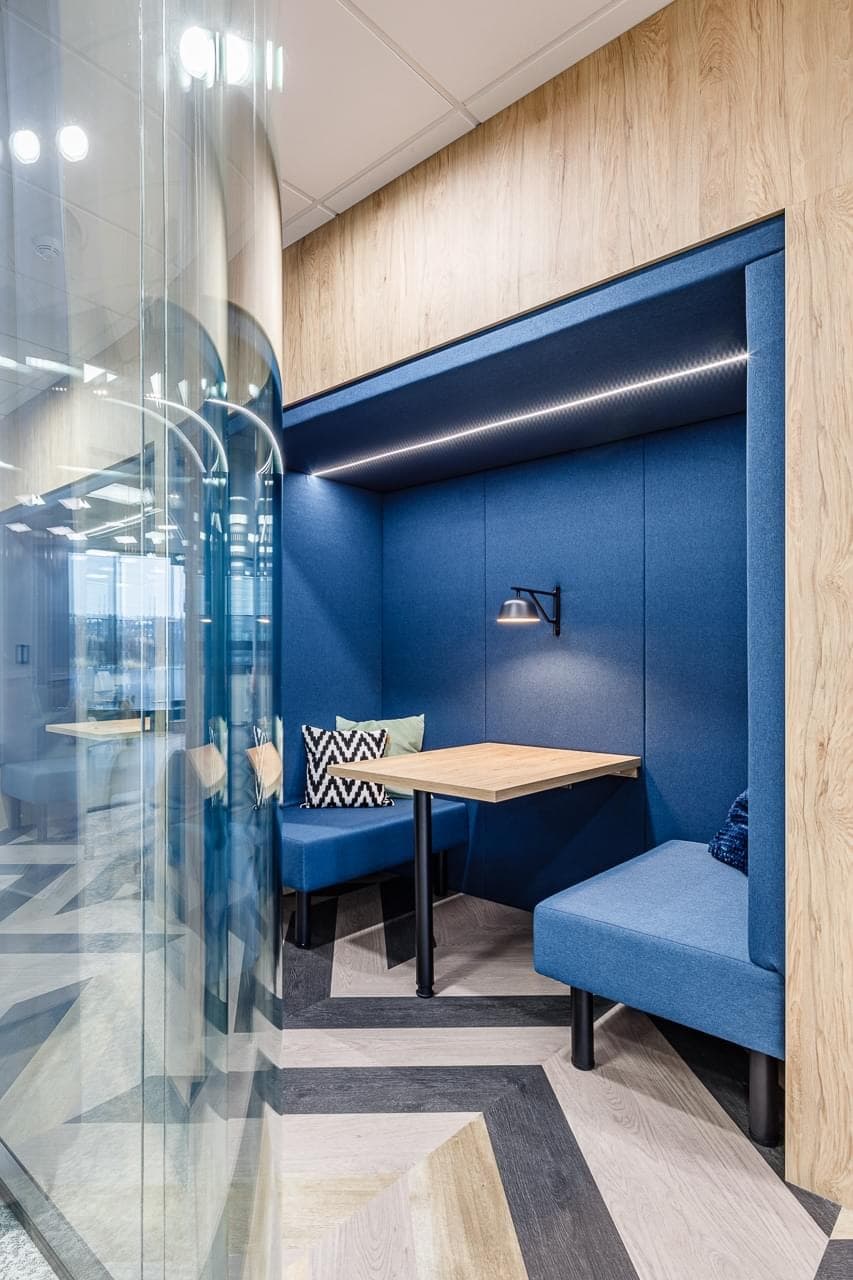 Different elements that match
A unique element is the floor from Forbo Flooring Systems, which thinks about sustainability. Our task was to lay and work with different types of surfaces to achieve a unique look and symbiosis with the overall furnishing of the office. It also includes high-quality Techo office furniture, including adjustable desks. Employees can choose not only the ideal location for work, but also the workplace itself. The offices are also marked by the industrial style, which for example can be seen in the exposed ceilings.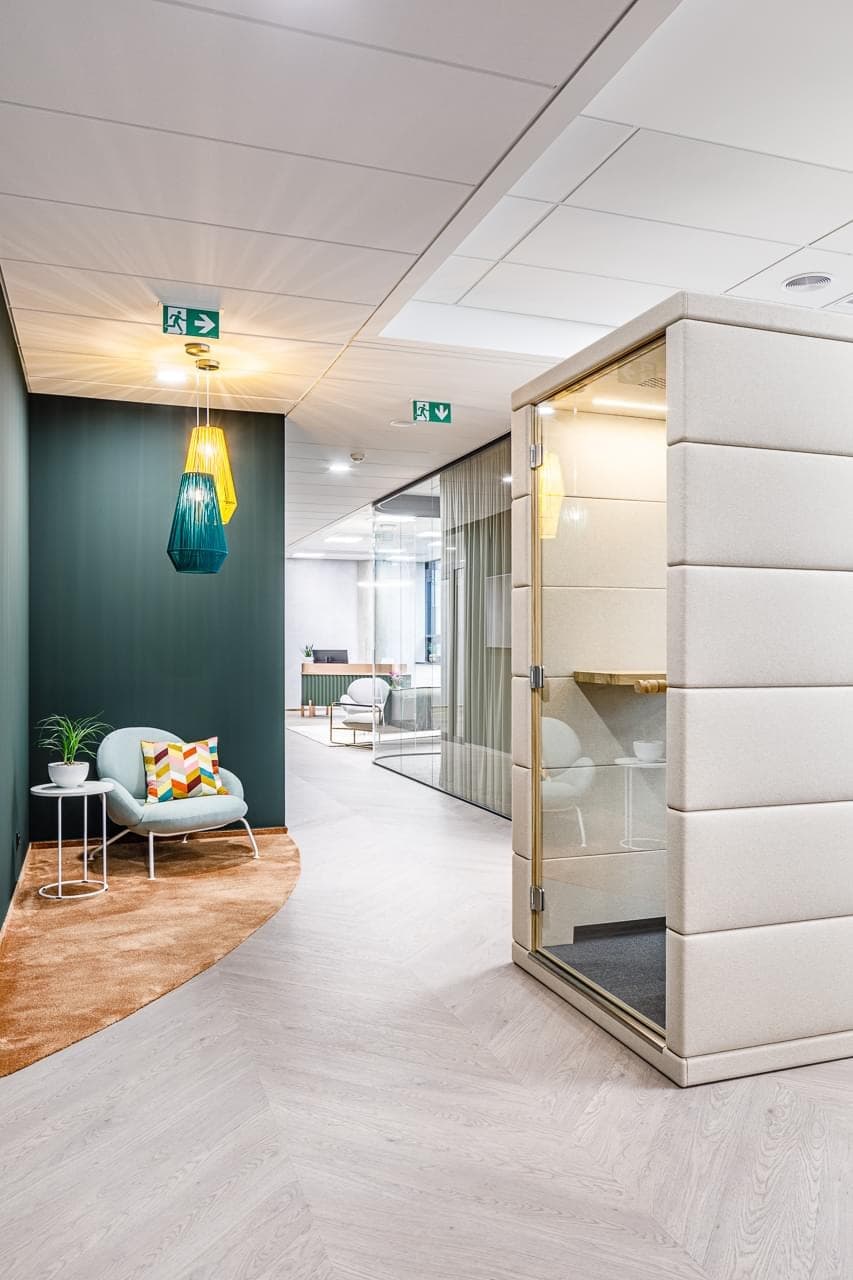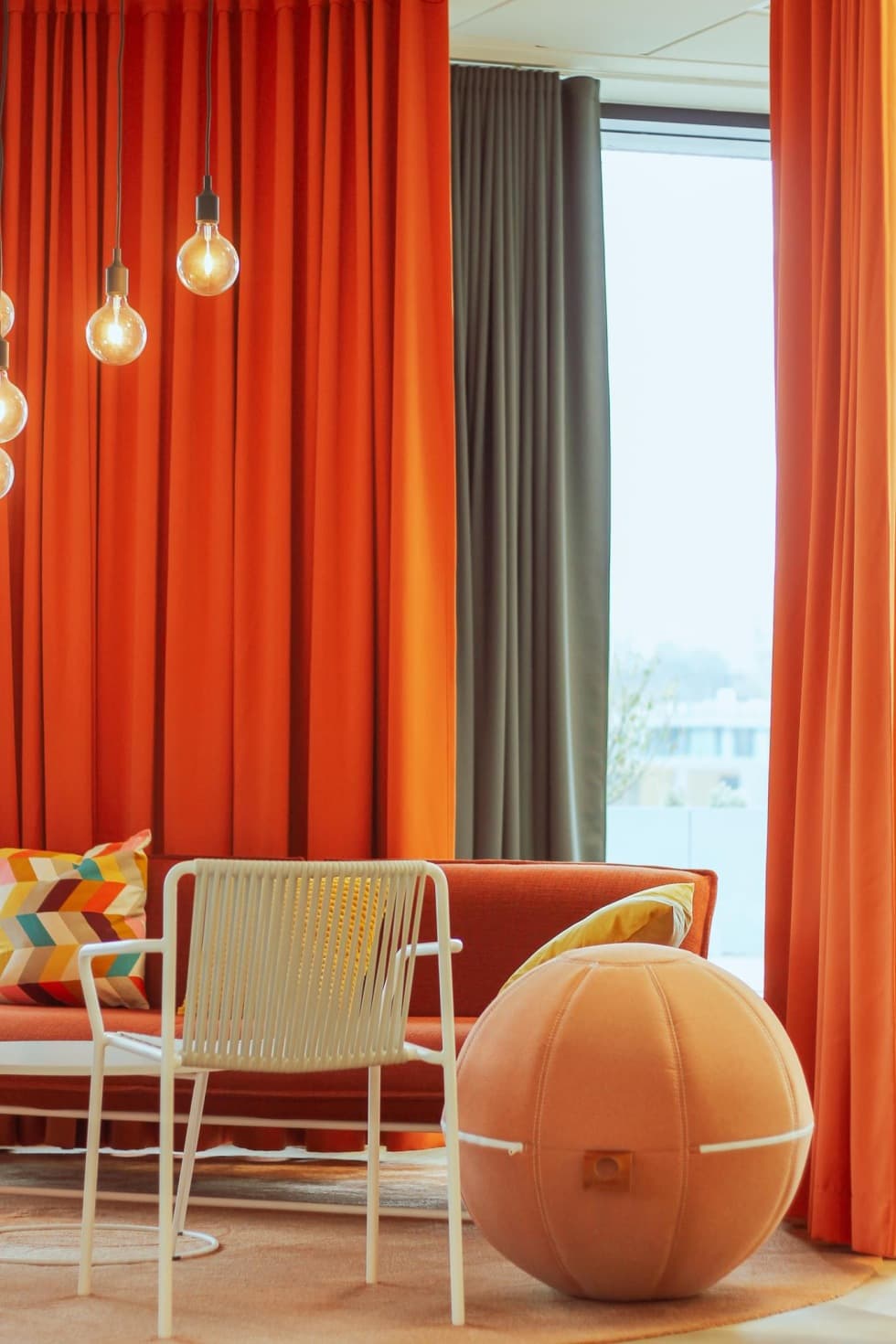 A solution without compromise
Monstarlab does not compromise when finding suitable solutions. This approach is also reflected in the final form of the office, which has received rave reviews from employees and management alike. The furnishings include large screens in the meeting rooms, Heradesign acoustic wood fibre boards made of wood wool, and micro offices. All these amenities form a whole that is ready for the future.
If you too wish to avoid making unnecessary compromises, let us know. Our experts' detail-oriented approach and experience will convince you that investing in new offices and quality pays off.
Photos authors: Petr Andrlík, Martina Prášková
Do you like it? Share it.
Want to sit in an office that looks like this?
Write to us with your requests and wishes. We will create your dream interior.