New layout: the foundation for an impressive office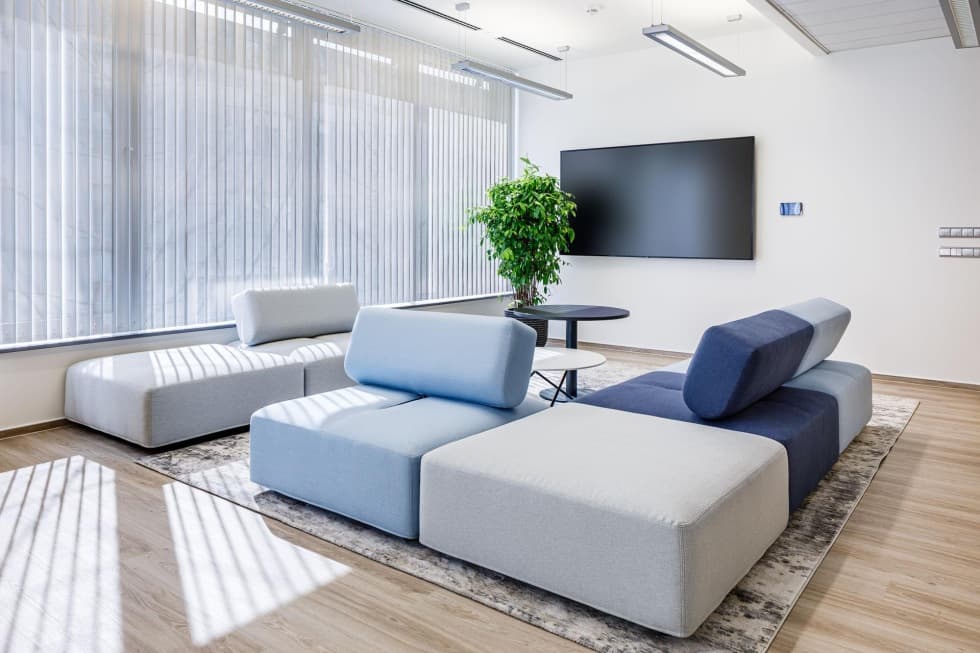 We approach each reconstruction comprehensively and often completely change the layout of the original offices to bring clients
a more practical, modern and, last but not least, healthier working environment. For proof we can point to our reconstruction of
an international company's office space and the rearrangement of two floors with an area of more than 1,400 m2.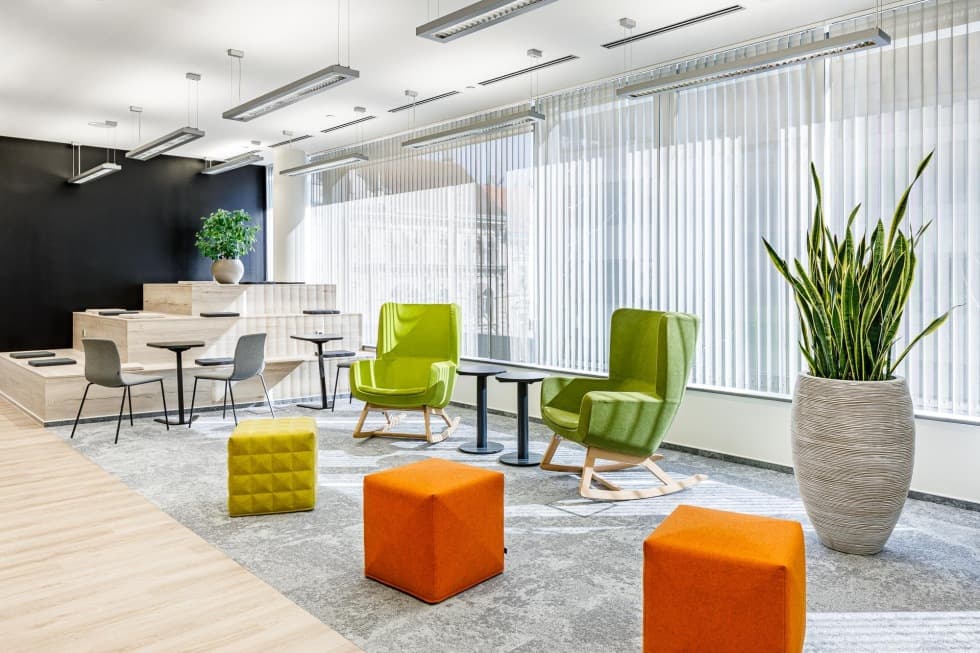 Overcoming obstacles on the way to a new layout
The client's original offices were no longer in line with modern design and work environment requirements. Thus, a complete reconstruction and a fundamental rearrangement based on the client's requirements were called for. CAPEXUS took care of the architecture and project documentation, as well as the implementation and furnishing of the office, all within our comprehensive Design & Build approach.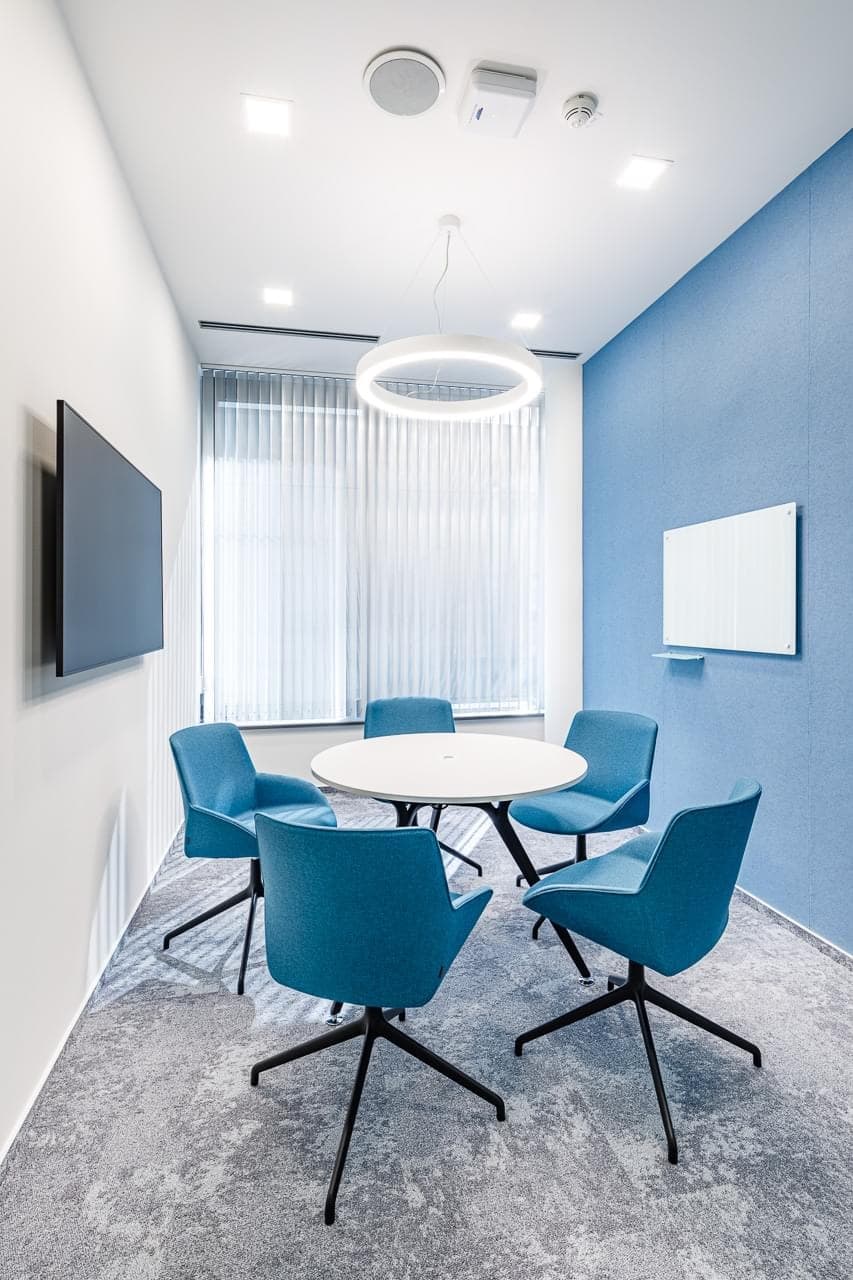 Without complications
However, the change in layout itself raised a number of interesting challenges in the area of building technology. During the renovation, we had to deal with the complicated utility distributions and indented ceilings that are part of the original administrative premises.
But even these obstacles did not deter our team.
The rearrangement went according to plan
and without complications.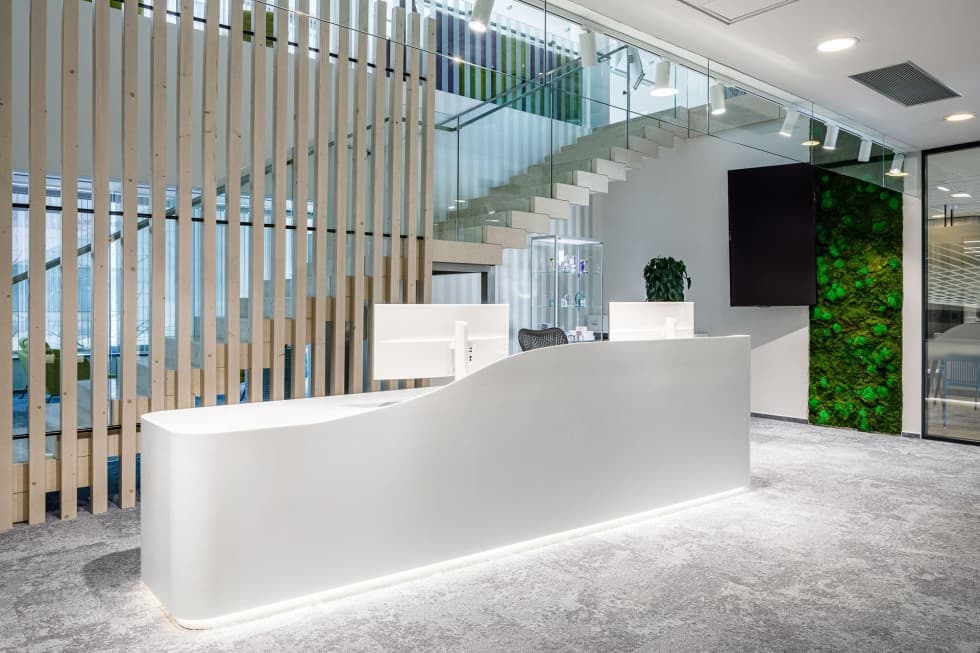 Corporate colours
on each floor
The new offices, which were among the finalists in the 2022 Office of the Year competition, are spread over two floors. Each is distinguished by a combination of corporate colours. This solution looks elegant while also underlying the overall corporate identity. An interesting design solution and an unmissable element of the new offices is the reception area in the staircase atrium.
Sustainable
and practical
Quality acoustics play a key role in offices and this implementation is no exception. An interesting feature here is the use of mineral bonded wood wool boards, which are not only a functional but also a sustainable solution. The LED lighting and modern kitchen equipment are environmentally friendly, too.
Author of the photos: Petr Andrlík
Do you like it? Share it.
Want to sit in an office that looks like this?
Write to us with your requests and wishes. We will create your dream interior.