NESS offices are ready for the next digital challenges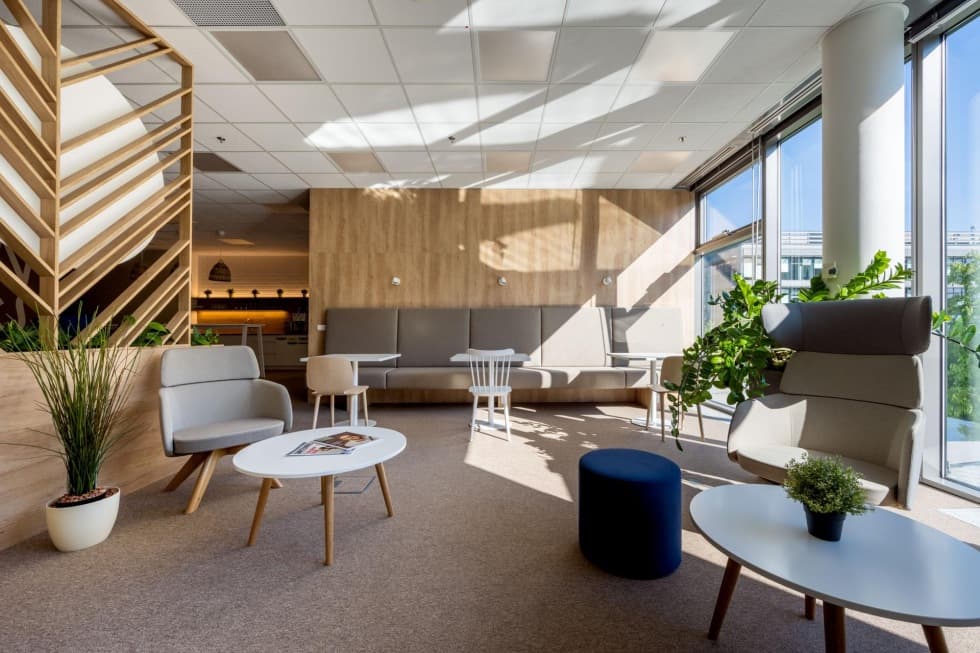 Experienced IT professionals help companies from financial institutions to mobile operators use modern technology to unlock their business potential. Further digital transformations await the "Nessies" in their completely renovated offices in Prague's Chodov district. Take a look at their new look.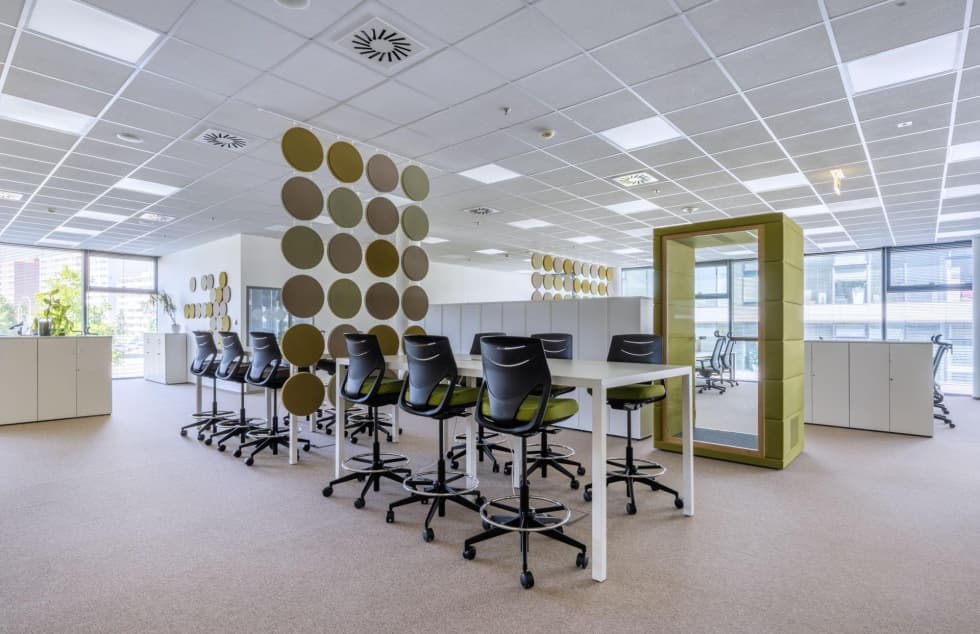 When a change
is the source
of innovation
Well-designed offices help overcome several obstacles, whether it's a lack of experts in a particular field or a low level of diversity in the workplace. And the Czech NESS office is well aware of the importance of the quality
of the working environment. It is not a big surprise that the company decided to undertake a comprehensive transformation of its 1,750 sqm of office space. It offers employees not only exemplary flexibility but also
a completely new working environment.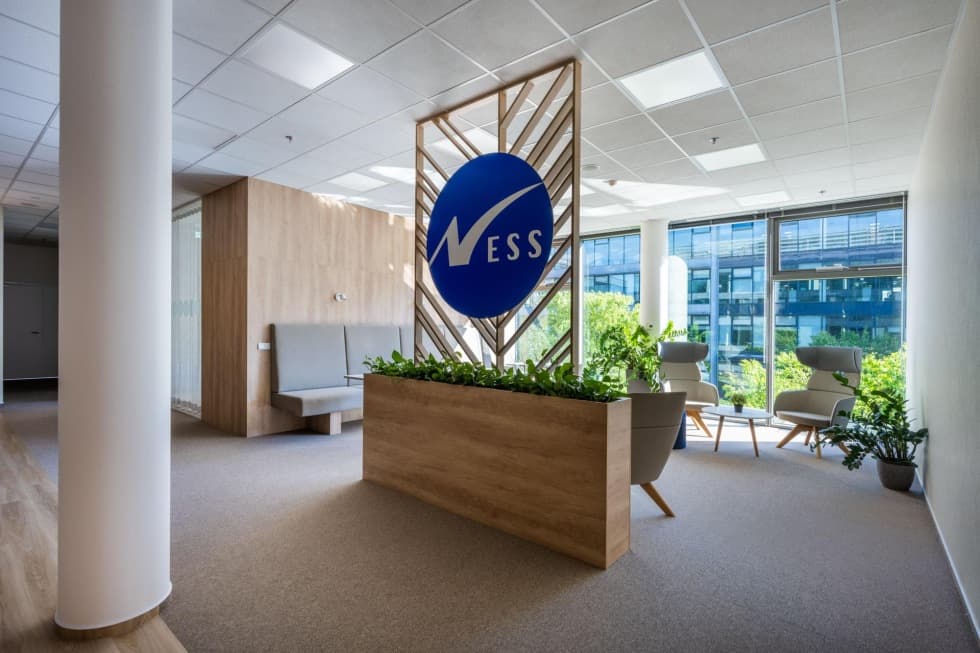 Don't underestimate the first impression
Our projects have to work as a whole, which can excite a wide range of office users. This includes business partners or future employees. So we created an open client zone for the company within the elevator lobby. Upon arriving and opening the elevator doors, the NESS brand immediately speaks to the visitor through color, design, and overall atmosphere.
The space includes a sympathetic lounge, café, reception, and a representative meeting room. A great advantage is the fact that the client center operates as a separate zone.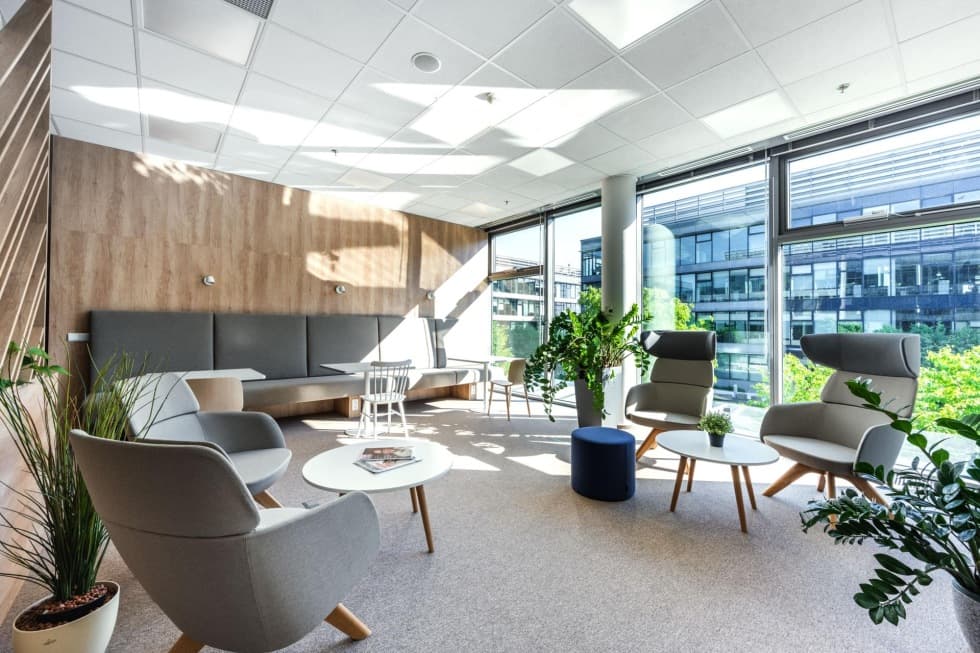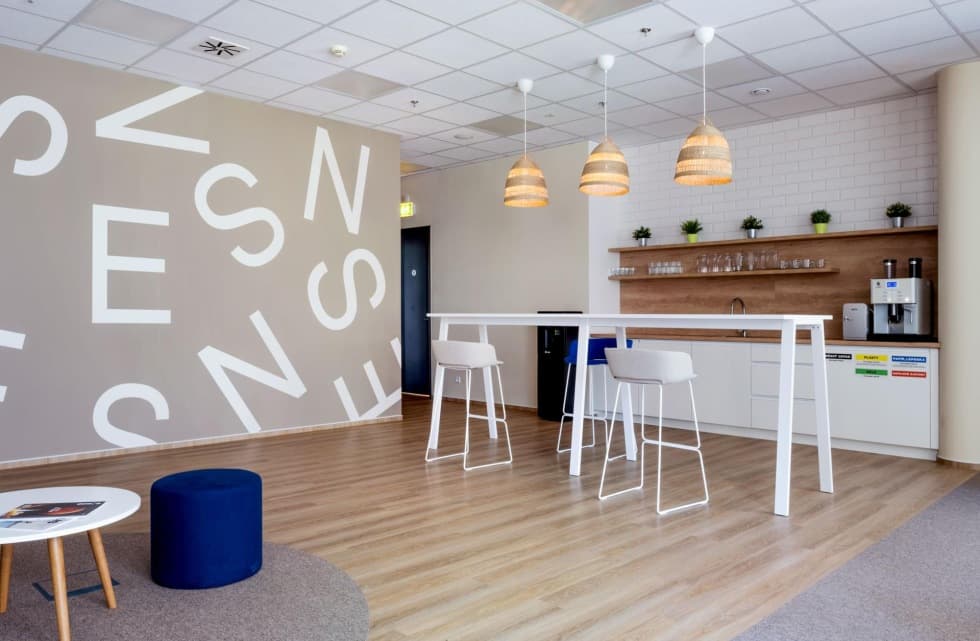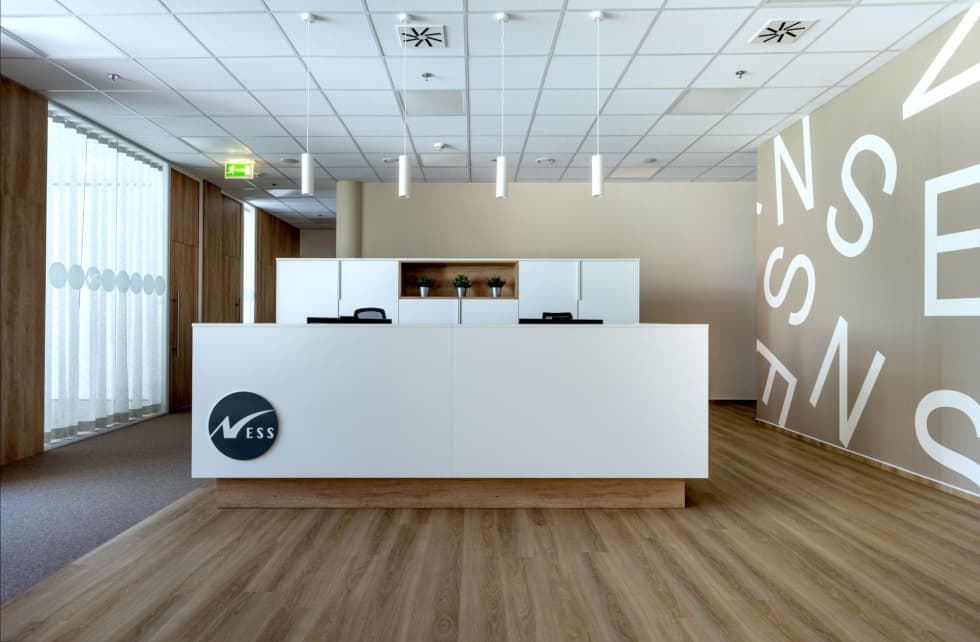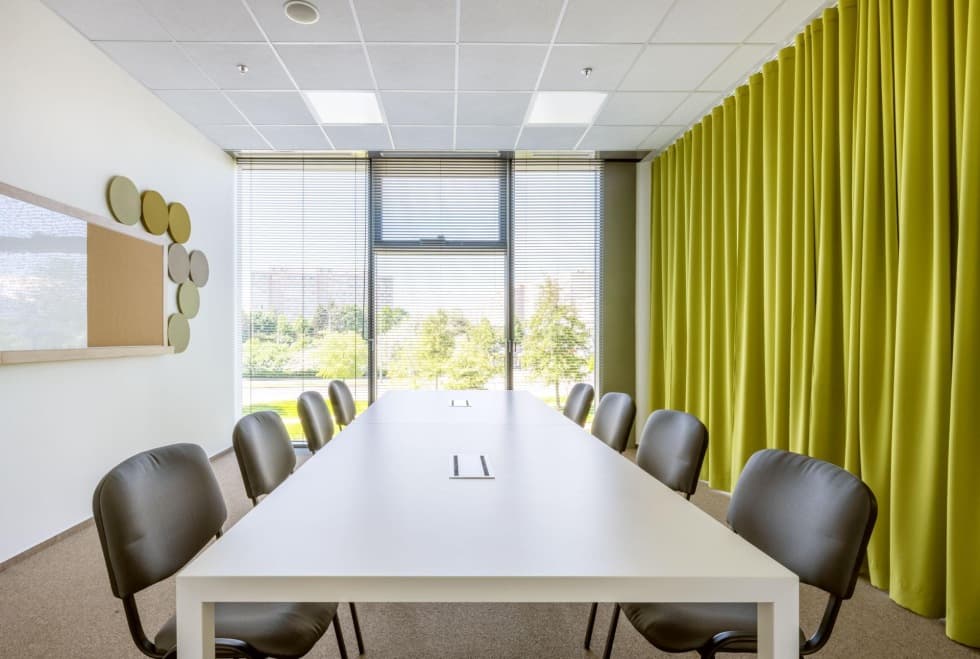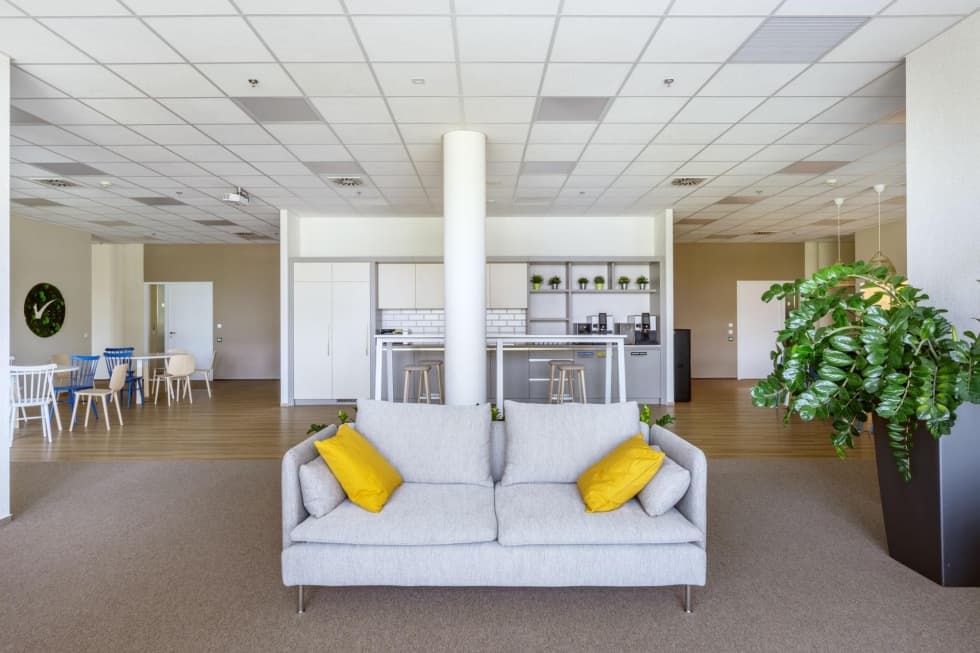 Ideal working conditions
Developing complex IT solutions requires the right conditions. In addition to workstations, the employee zone also offers areas for brainstorming, focused work, and team collaboration. Ample meeting rooms with high-quality technology, the presence of soundproof phone booths, and the opportunity to relax in a private café with a relaxation area are a matter of course.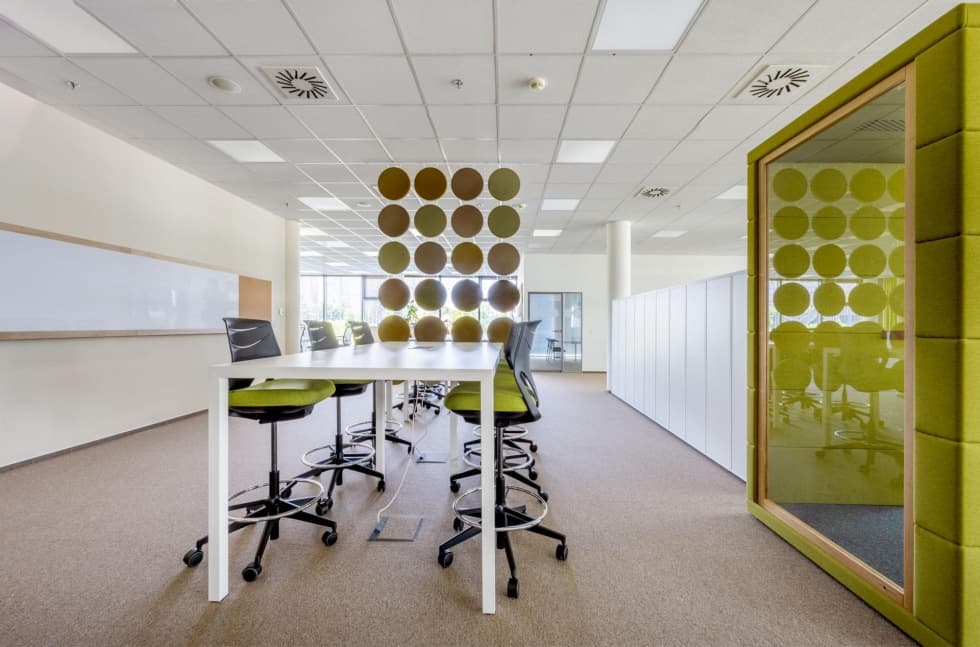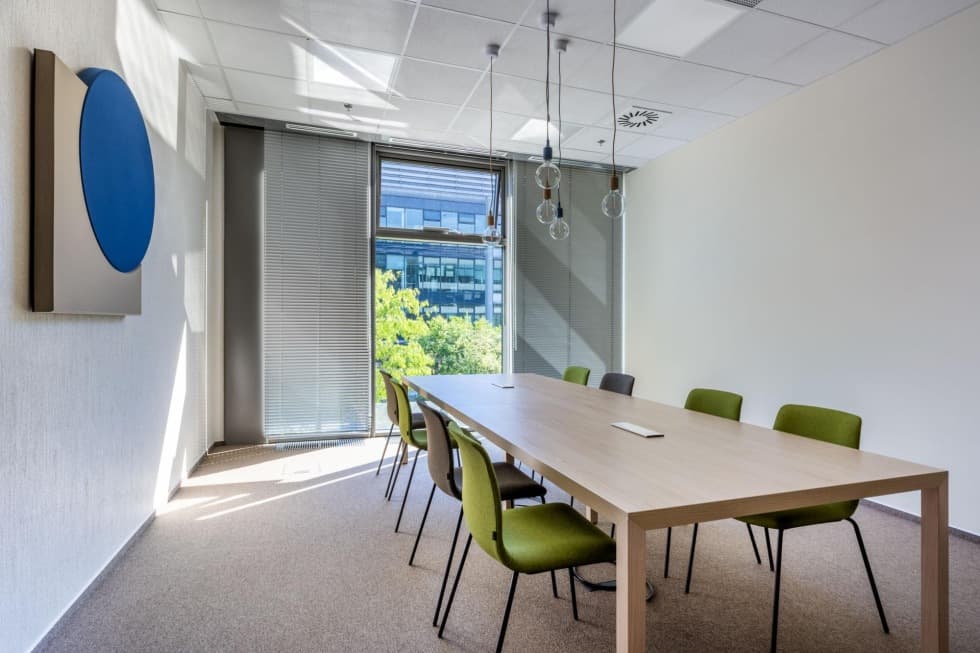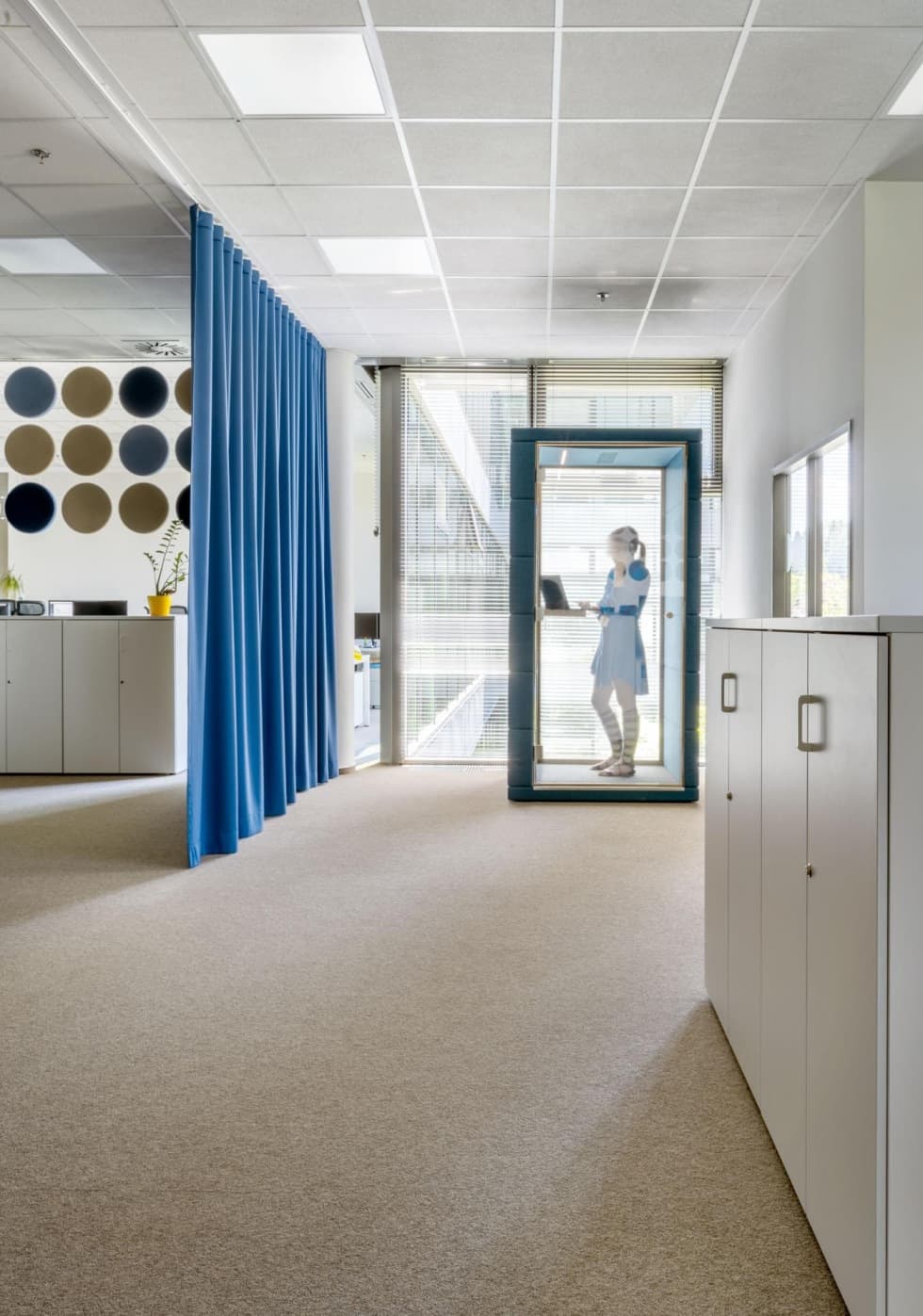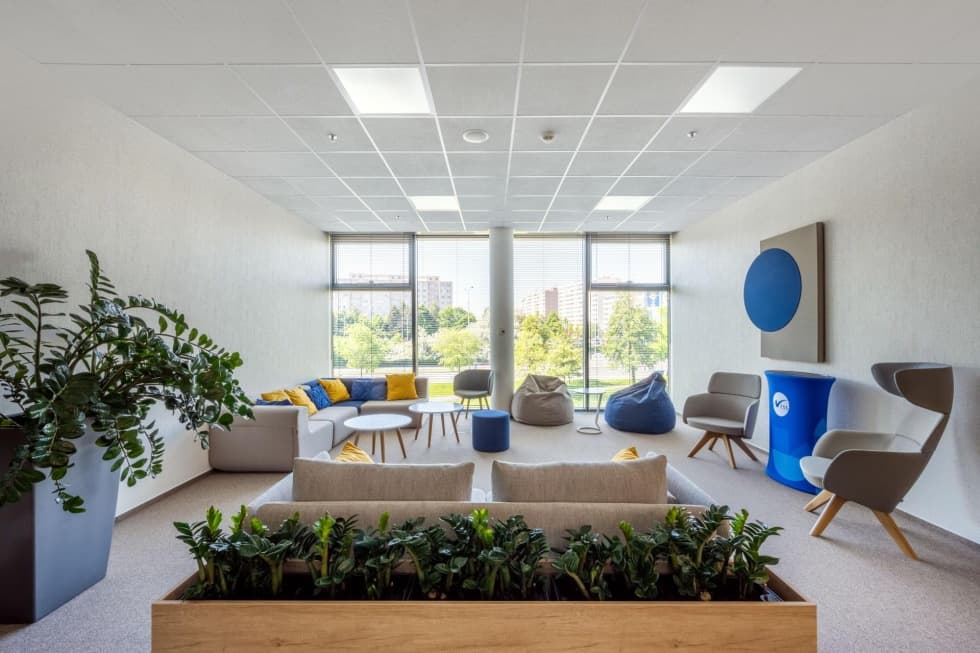 We design spaces for a changing world
If you do not want to underestimate the environment and optimal working conditions, do not hesitate to contact us. We will take care of your project from start to finish.
Photos author: Lukáš Hausenblas
Do you like it? Share it.
Want to sit in an office that looks like this?
Write to us with your requests and wishes. We will create your dream interior.