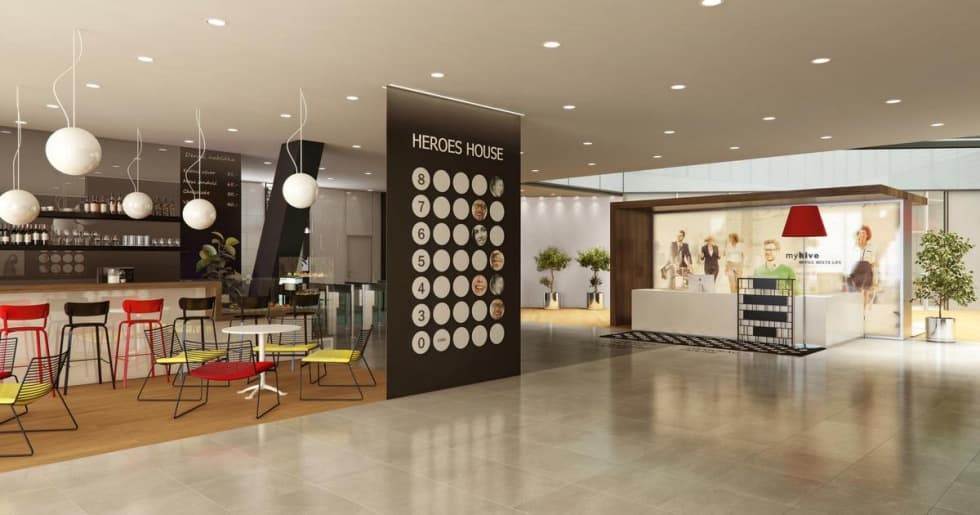 At the end of November, CAPEXUS finished the realization of a unique architectural concept under the name myhive, which was created by the Austrian company Immofinanz. The realistaion consists of: the reconstruction of a lobby area in the building Pankrác House in Prague, the buildings' reception and other public areas.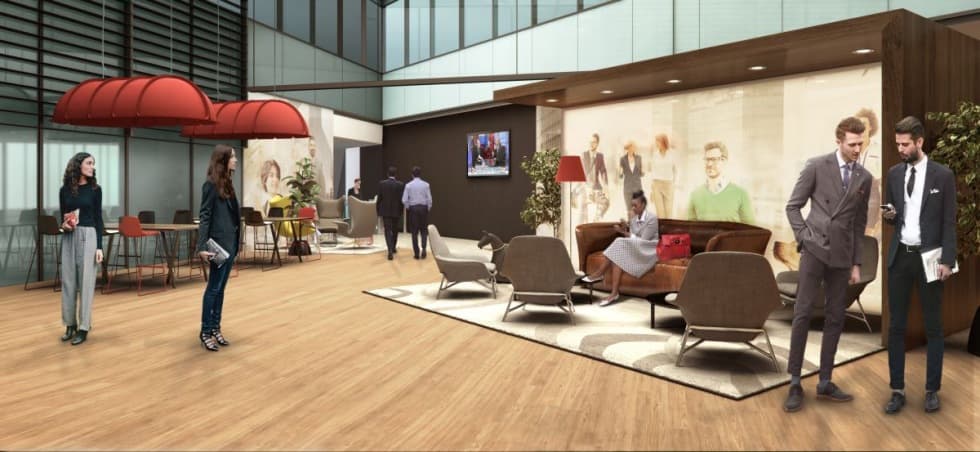 myhive
Myhive is a brand by Immofinanz, wich the company brings to the Czech market, offering new standars for office buildings. The name itself represents safety, reliability and quality – associated with a "bees' hive". The concepts' characteristics include a good amount of unification between the projects and a broad spectrum of offered services included. This project suits employees that don't want to spend their whole day just sitting in the office.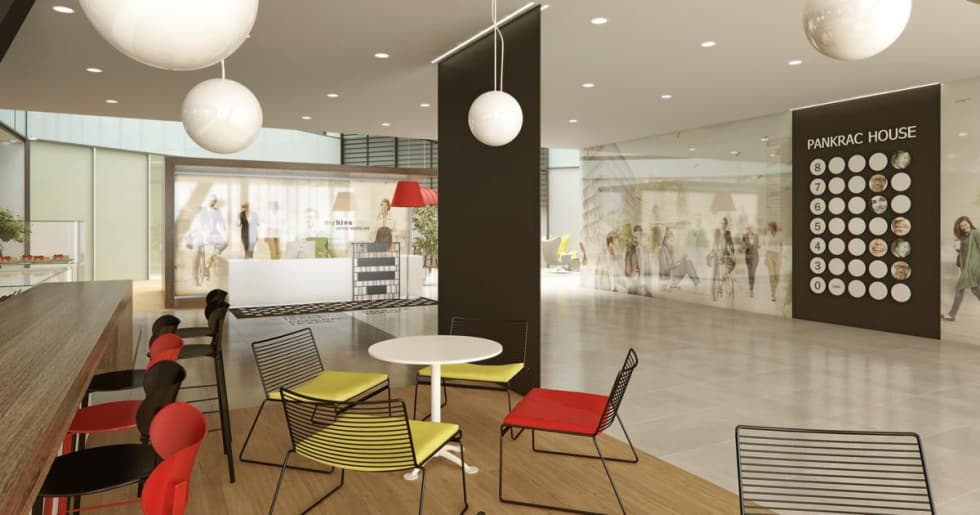 Café on the ground floor
The brand new café, comfortable sitting areas or shared meeting rooms with top speed internet conection are the perfect places for both quick business meetings and casual meet-ups after work. The Pankrác house in Prague is one of the first realisatons of this office concept. The whole reconstruction took place in full run in a three months' time.
myhive also for other buildings
Immofinanz is planning on implementing the myhive concept to 20 office buildings in 6 european countries – in Austria, Germany, Czech republic, Poland, Romania and Hungary. Pankrác house was a pilot project in Prague. Two other reconstructions of the same concept are already planned in the capital. Next to join the myhive family is Strašnická Vinice.
Pankrác House
Pankrác House consists of two joint locations – The Heroes House and Park Pankrác House. The complex is situated directly at the metro station Pražského povstání in Prague 4. The main entrance to the building and the reception are from the street Lomnického. The building has good connection with the D1 highway that goes to Brno and Vienna. The centre of the city has good connection both by car and public transport.
Do you like it? Share it.
Want to sit in an office that looks like this?
Write to us with your requests and wishes. We will create your dream interior.