Multimedia showroom for PASSERINVEST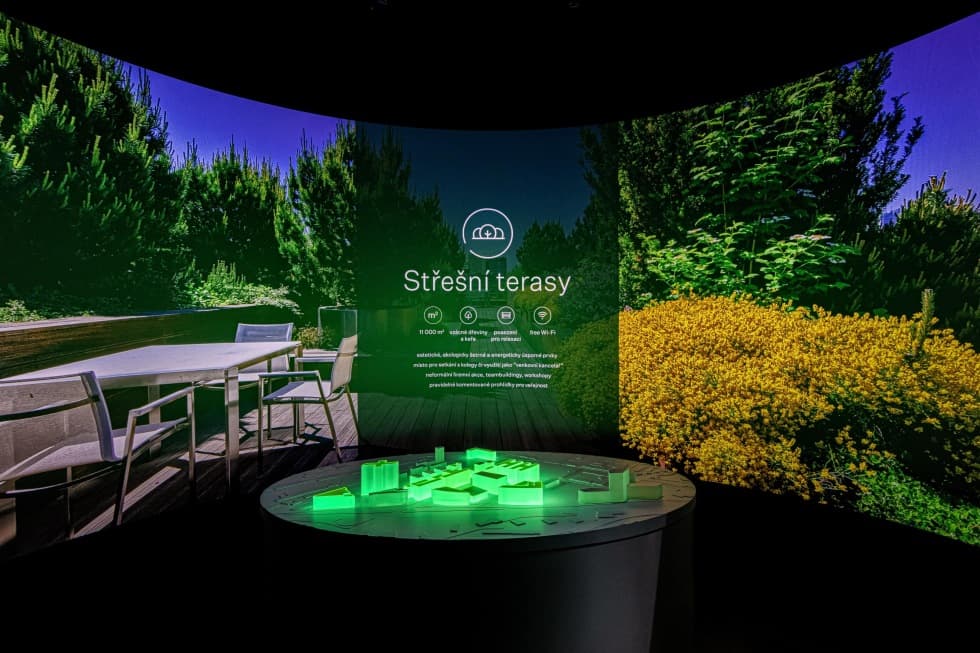 PASSERINVEST GROUP introduced the first multimedia showroom in Europe – the BB CENTROOM, providing a realistic and timeless presentation of the history, present and future of the development of the BB Centre Brumlovka complex. CAPEXUS designed the showroom for PASSERINVEST GROUP.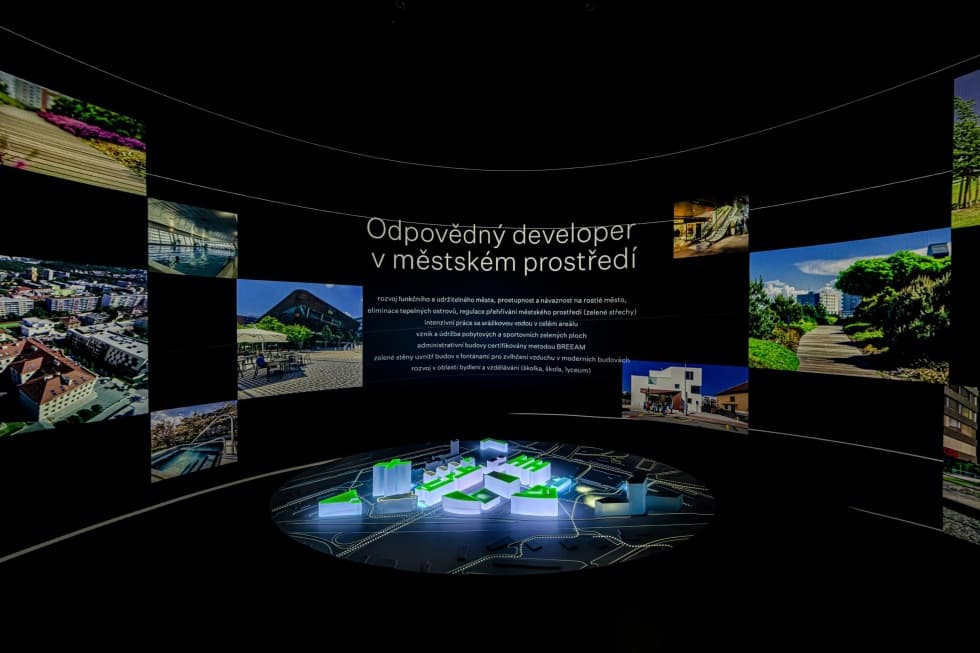 Creation
The presentation shows the creation and development of the BB Centre, from past stages to planned projects, both in terms of housing and office space, as well as civic amenities. Visitors can also travel back in time and learn about the history of this site in Prague's Michle district. Thanks to the curved projection screen with an immersive projection covering 14.3 m², viewers become part of the experience. The realistic 3D plastic 1:450 scale model of the BB Centre deepens the presentation experience.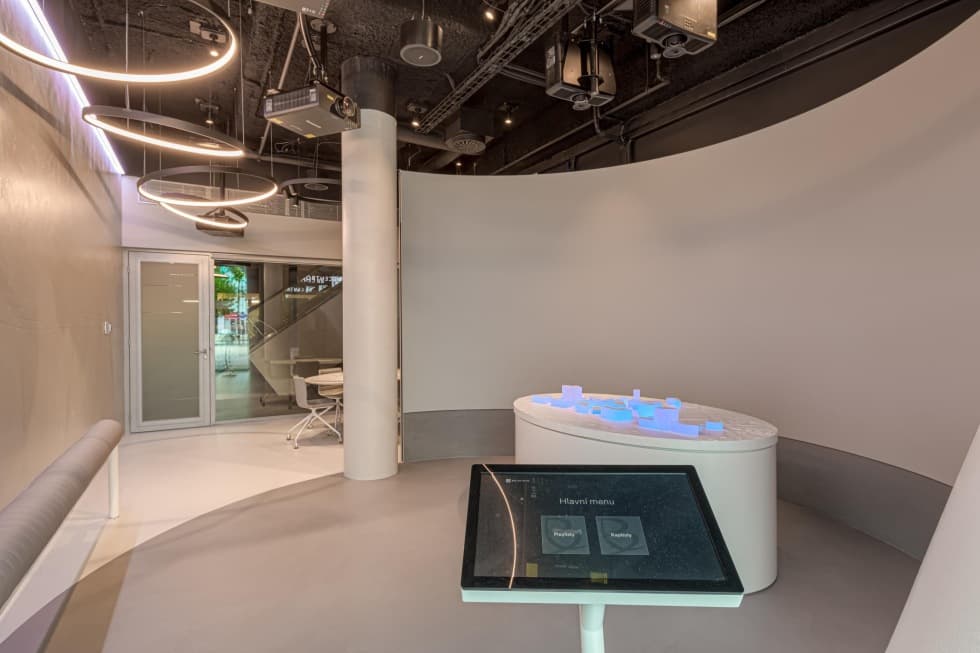 BB Centrum model
Modern technology controls the model of the BB Centre itself, which is equipped with internal LED lighting, videomapping via two synchronous projectors, and panoramic projection provided by three synchronized projectors in edge-blending mode.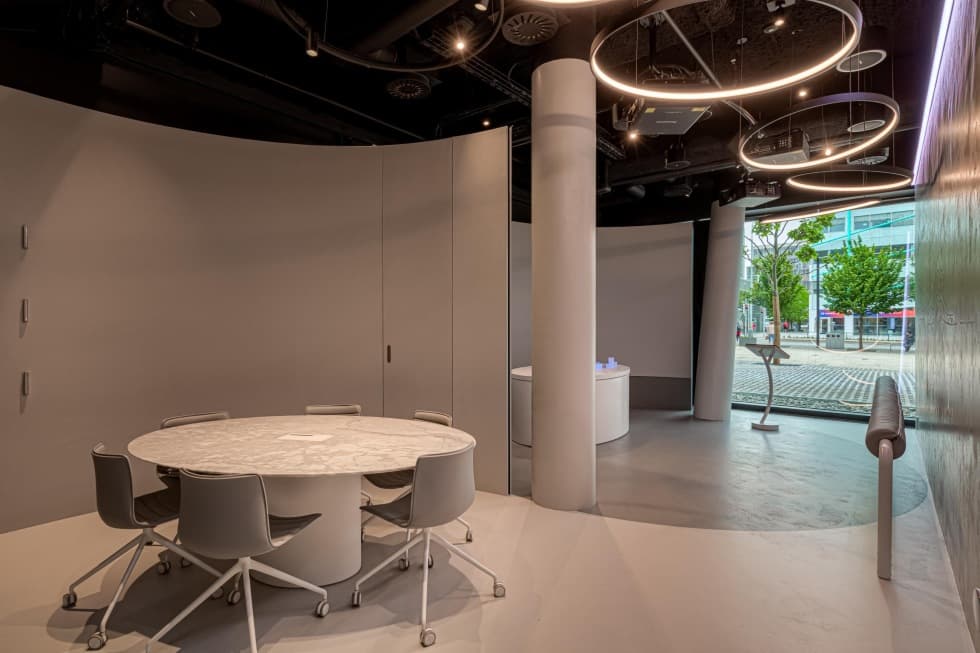 Special sound system
The overall atmosphere of the presentation is enhanced by a special surround sound system. All these installed features appear in each presentation. A special concrete surface by the Němec company is used on the walls and floors.
CAPEXUS designed the new multimedia showroom BB CENTROOM for. The novel concept uses the latest technologies to present the BB Centre.
Do you like it? Share it.
Want to sit in an office that looks like this?
Write to us with your requests and wishes. We will create your dream interior.