Minecraft offices for Price f(x)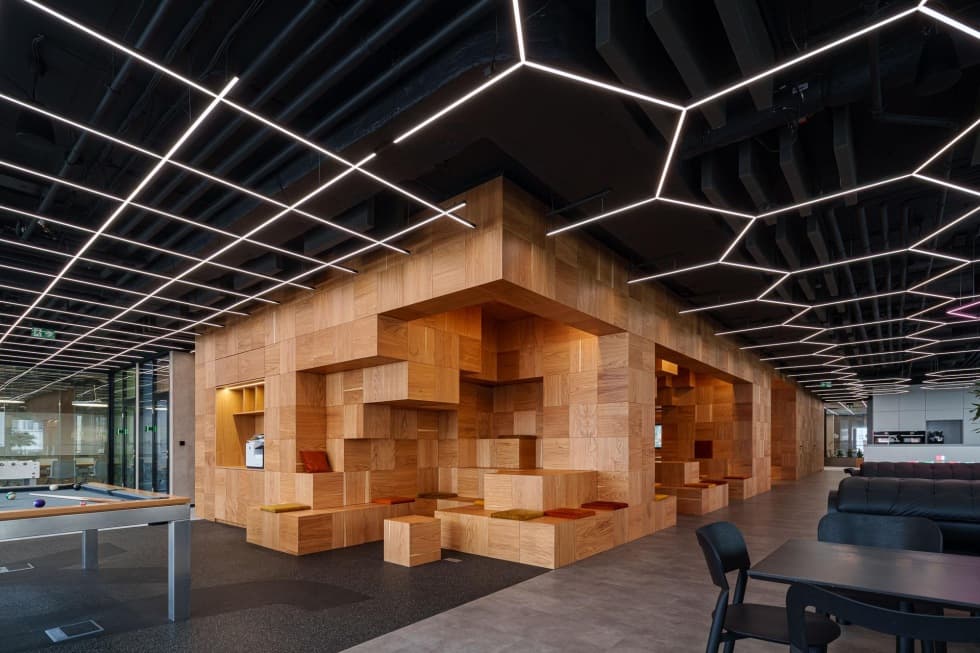 International software company Price f(x) creates intuitive and innovative services that allow users to work efficiently the way they want. With a vision based on the same values, we embarked on the implementation of new offices in the Meteor Centre Office Park complex in Karlín. Check out the result of our painstaking work, which was among
the finalists of the 2022 Office of the Year competition.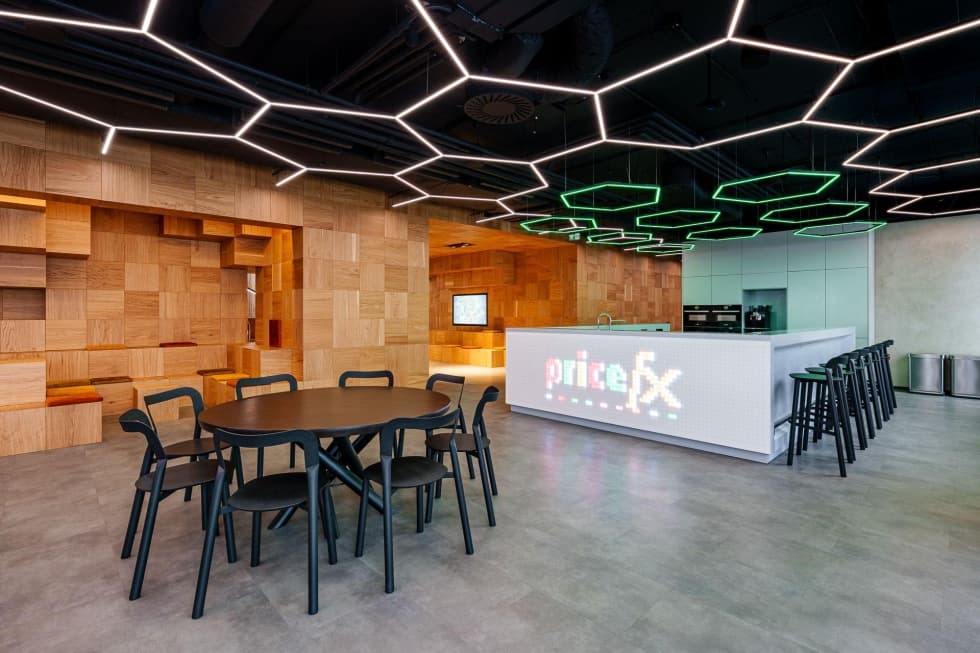 Space for networking
The task taken on by the architects of the COLL COLL studio was to create a beautiful, practical and functional space that would offer employees
more opportunities for joint contact.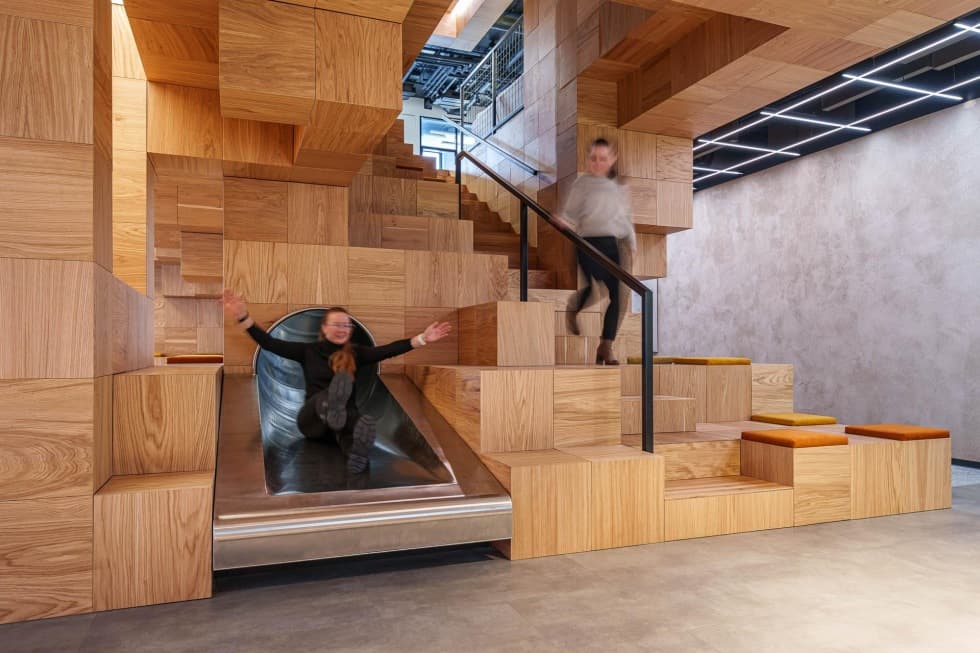 A staircase
with a slide
The original offices at the same address occupied two floors. CAPEXUS removed the reinforced concrete slab between the floors and built a spectacular staircase equipped with a slide. While the upper floor retained
its original layout, the lower floor was transformed
to contain a multifunctional space and
a large conference room for 50 people.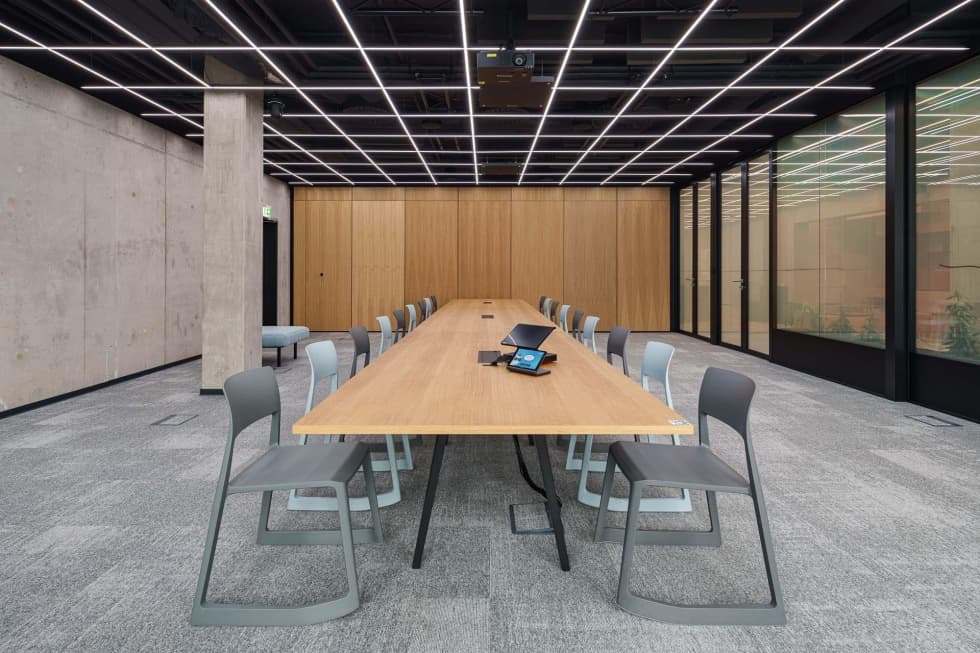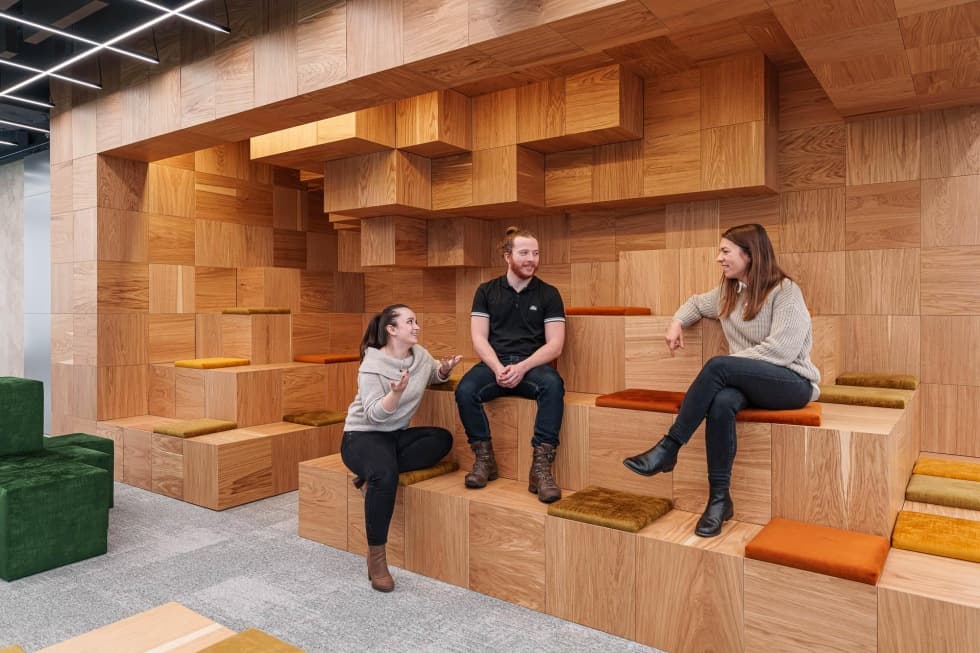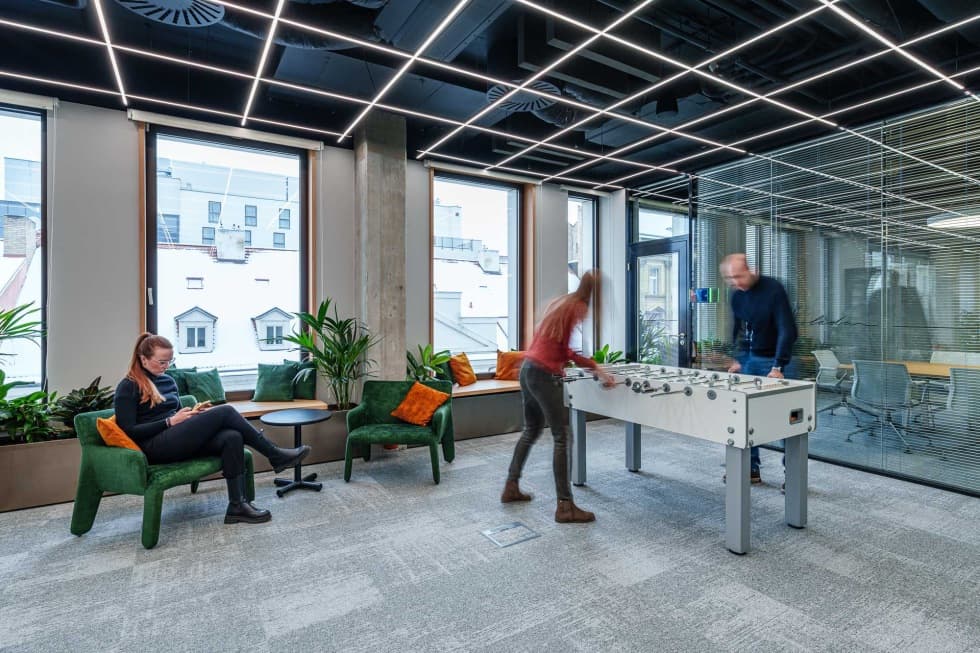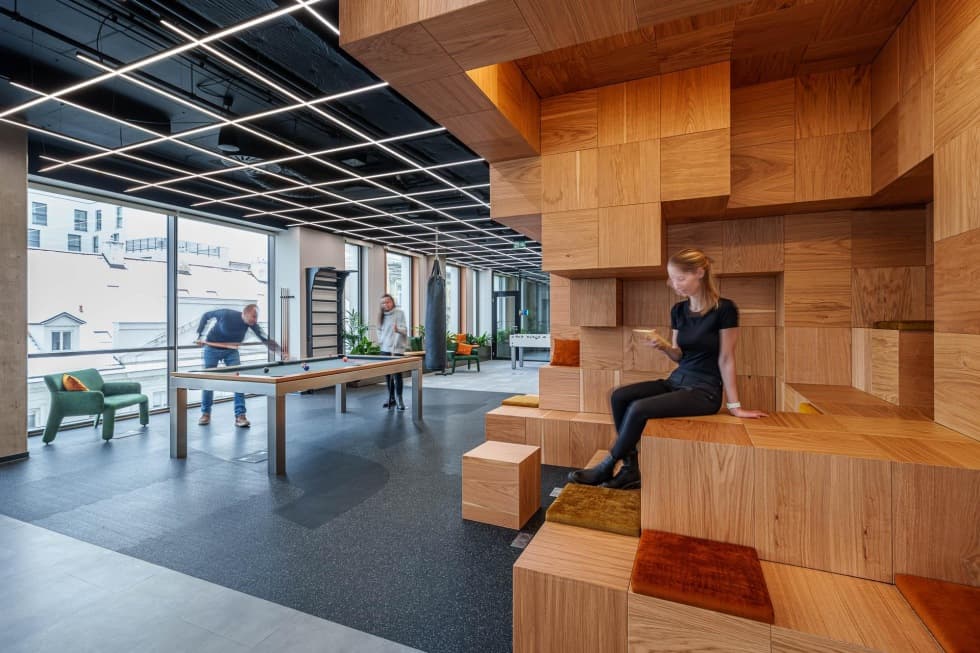 Inspired by Minecraft
The overall concept of the reconstruction and individual elements in the interior is totally unique. The offices are inspired by the motifs of the popular computer game Minecraft, where the player has unlimited freedom
of movement. The design and construction are made
of cubes. You will find more than 2,800 of them
in Price f(x)'s renovated offices.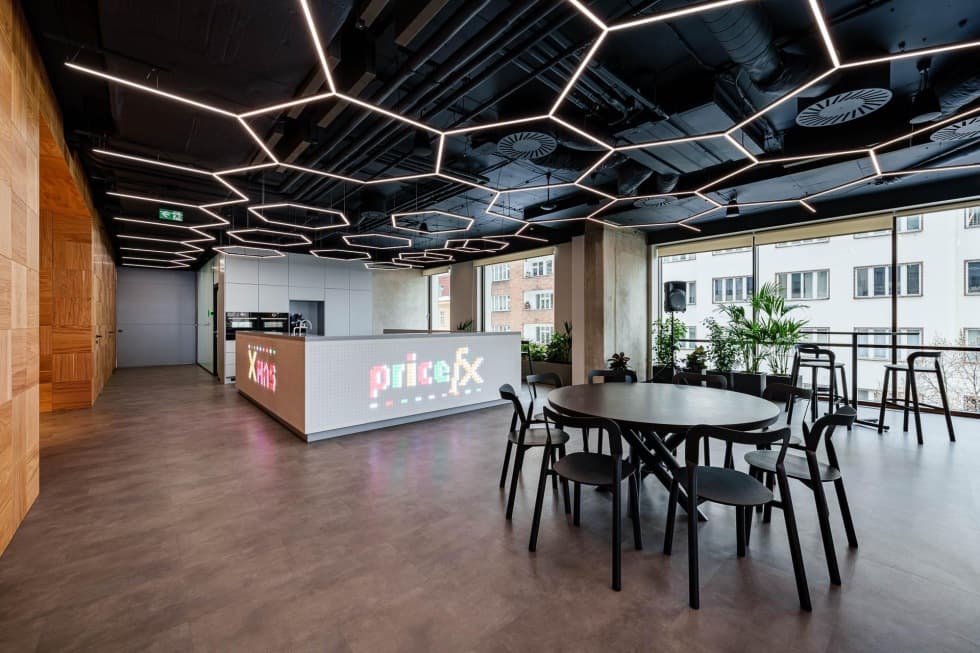 At the same time, the entire space works well as
a business and multimedia centre. The reception area is partly a café, the fully equipped U-shaped bar offers
a great space for networking, and the offices also have
a podcast studio and soundproofed rooms for private phone calls with clients. Audio-visual equipment
for connecting with colleagues from foreign
branches is also a matter of course.
Great emphasis was placed on smart technologies during the implementation. Lighting, including its intensity and colour, can be controlled from a phone or tablet, as can the temperature in the room. Price f(x) certainly did not underestimate modern trends in the working environment,
and the new look of the offices is proof of that.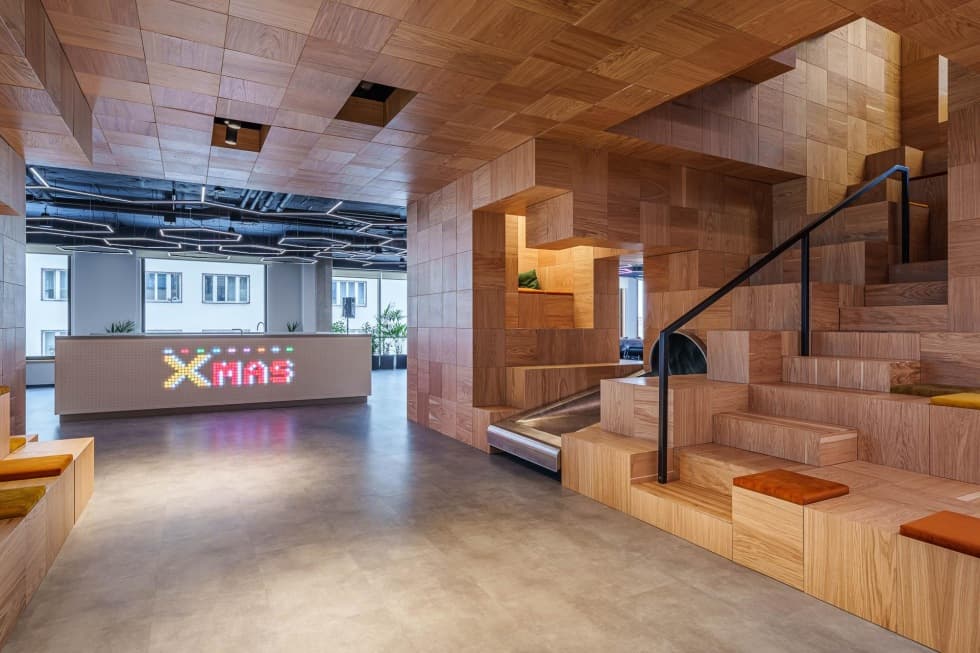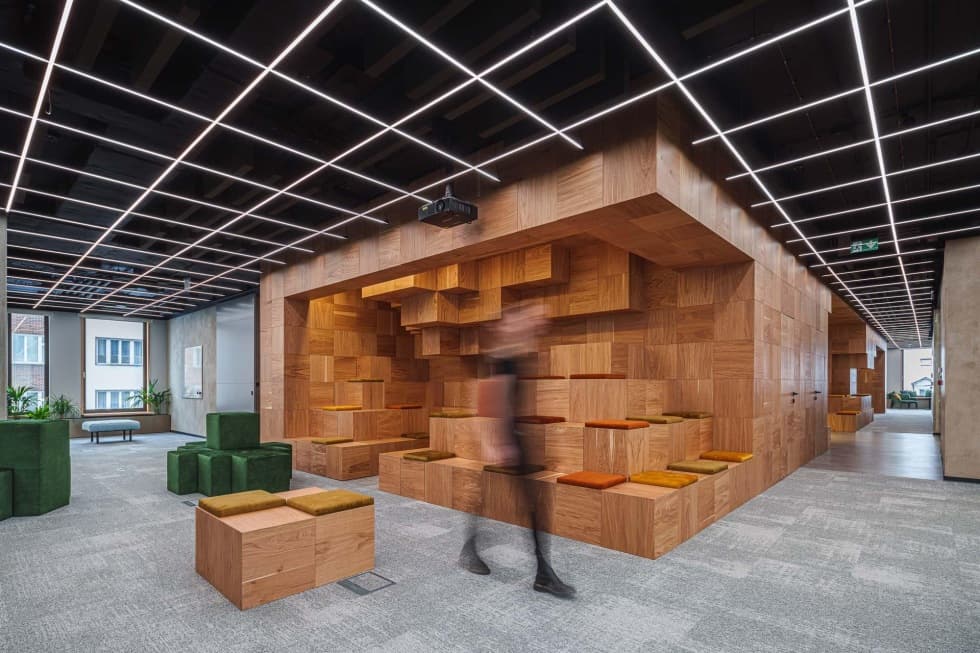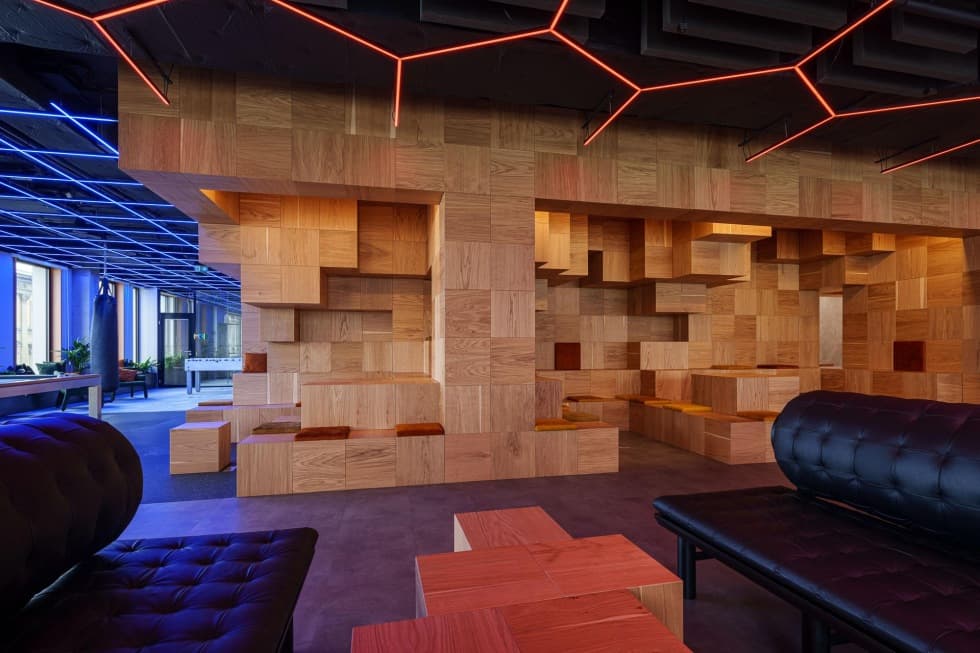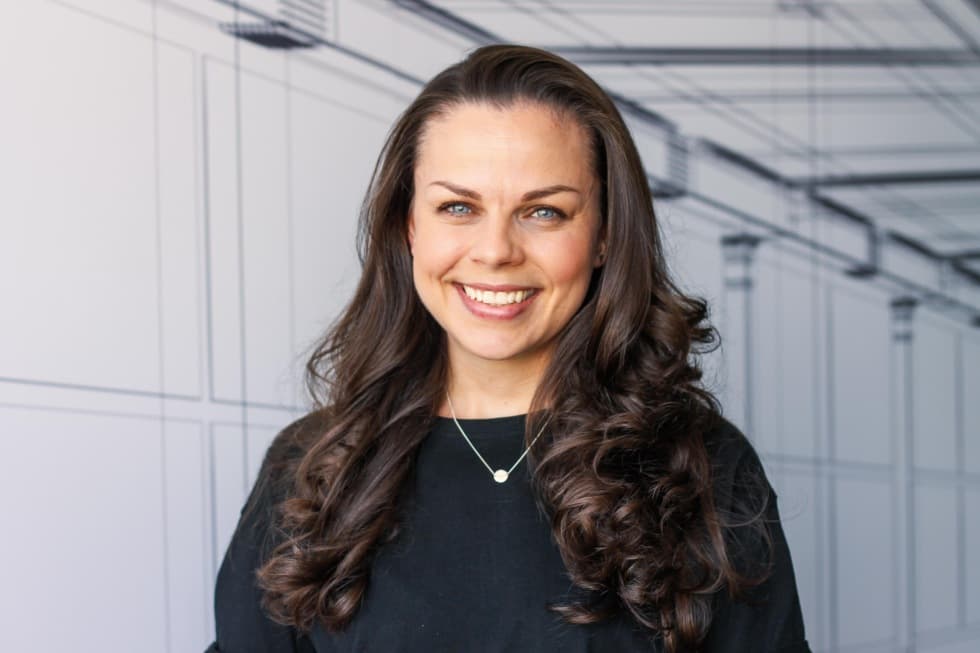 The offices of Price (f)x were a great challenge for our entire implementation team," said Nikola Šikulová, Senior Project Coordinator at CAPEXUS. "It was an interesting and difficult implementation, from the planned connection of two floors through a reinforced concrete slab, to the construction of a sheet metal slide and the installation of wooden blocks.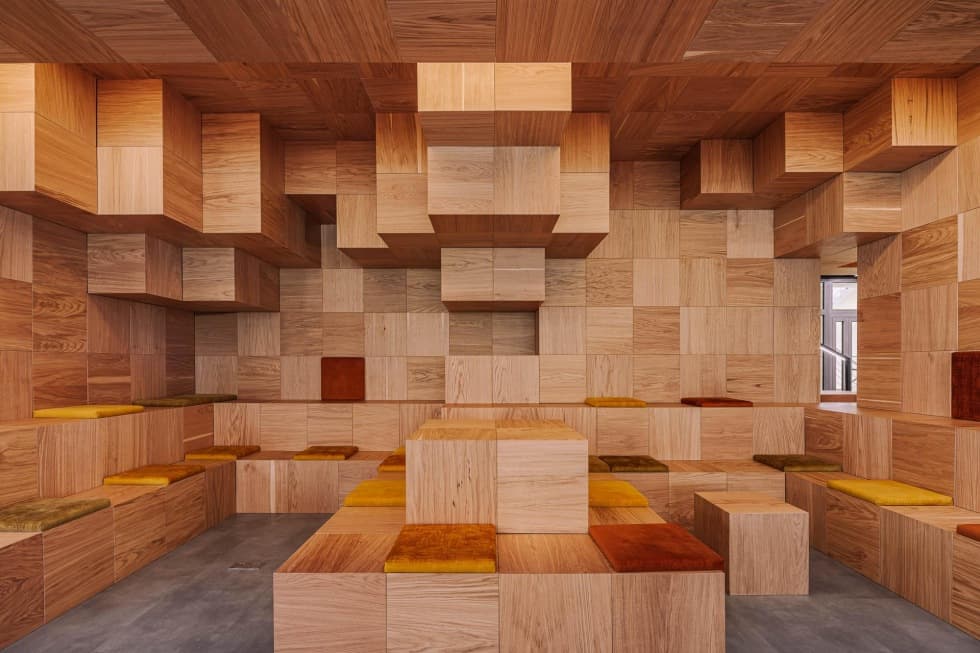 Do not hesitate to turn to us with any challenge and contact us today. We will be happy to take care of your project from start to finish.
Photos author: Petr Andlrík
Do you like it? Share it.
Want to sit in an office that looks like this?
Write to us with your requests and wishes. We will create your dream interior.