Offices of CBRE Global Investors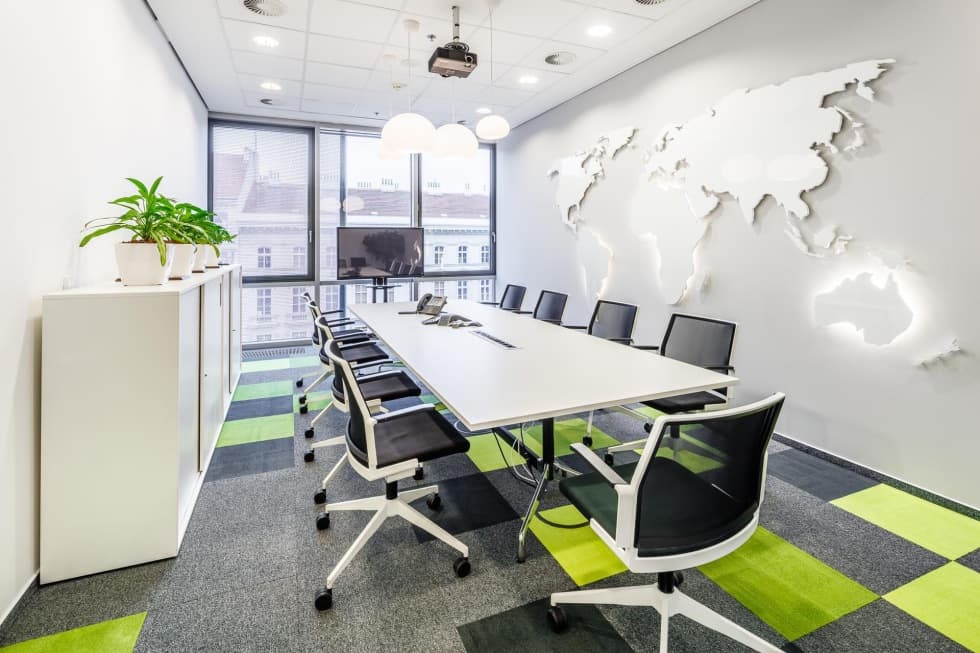 The office interiors that we designed for CBRE Global Investors, a major player in the investment sector, are combined using colourful tones contrasting with a white-grey base, many custom-made carpentry elements and LED backlighting.
Reception in bright tones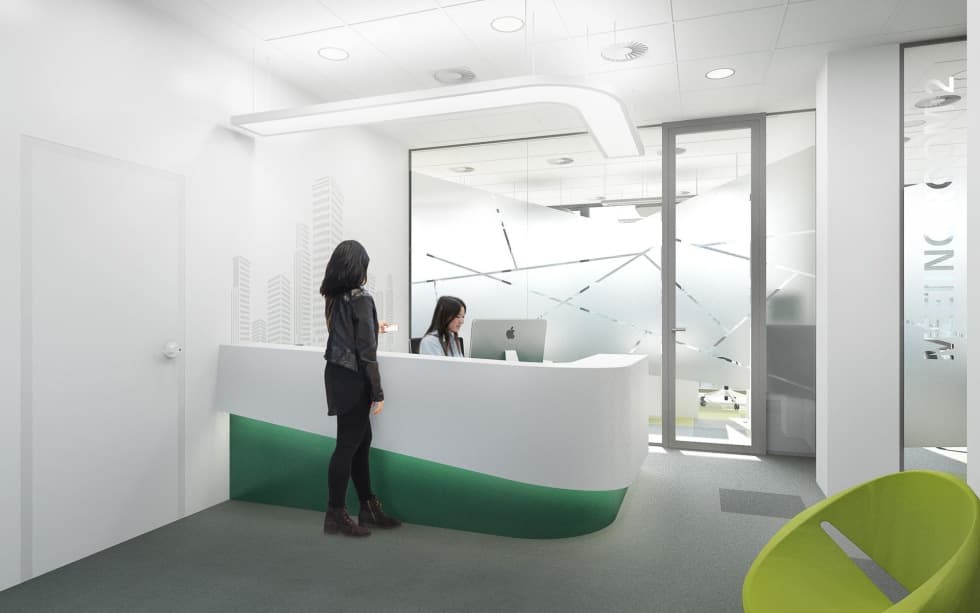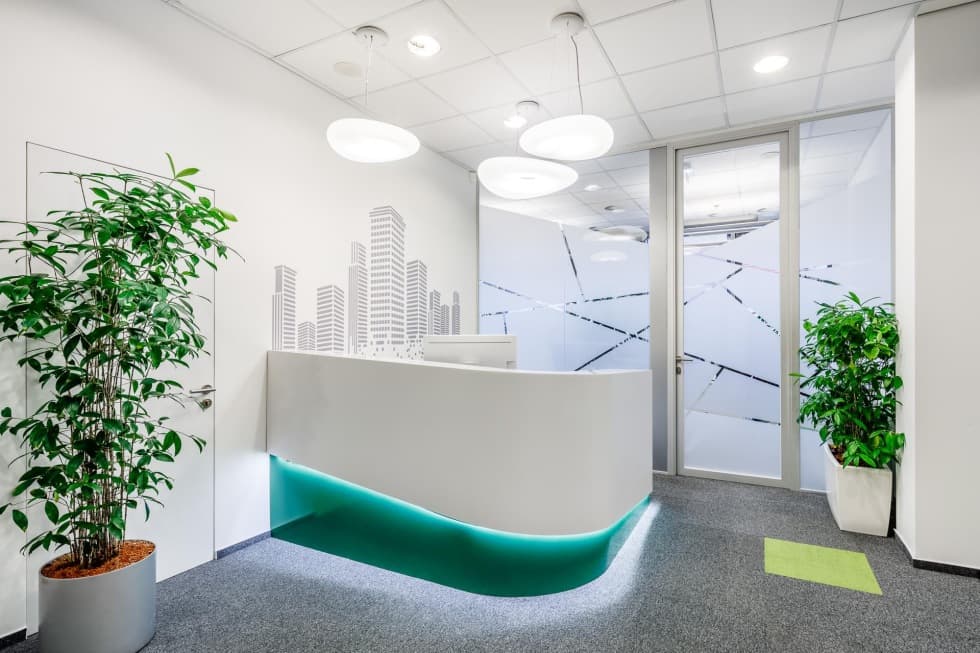 At the centre of the reception area is an interestingly designed white Corian reception desk divided by a sloping line inlaid with LED design lighting that illuminates the entire lower part of the desk rendered in the company's characteristic dark green shade. The back of the reception area, decorated with wallpaper featuring building motifs, reflects the company's focus. From the corridor, the company is optically separated by a semi-transparent sticker with lines leading along the glass partition and doors.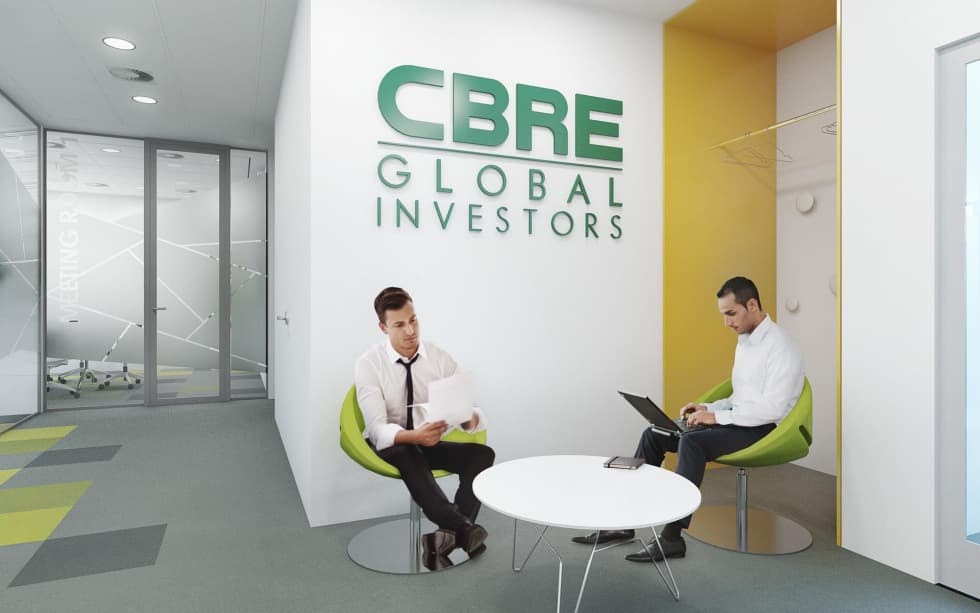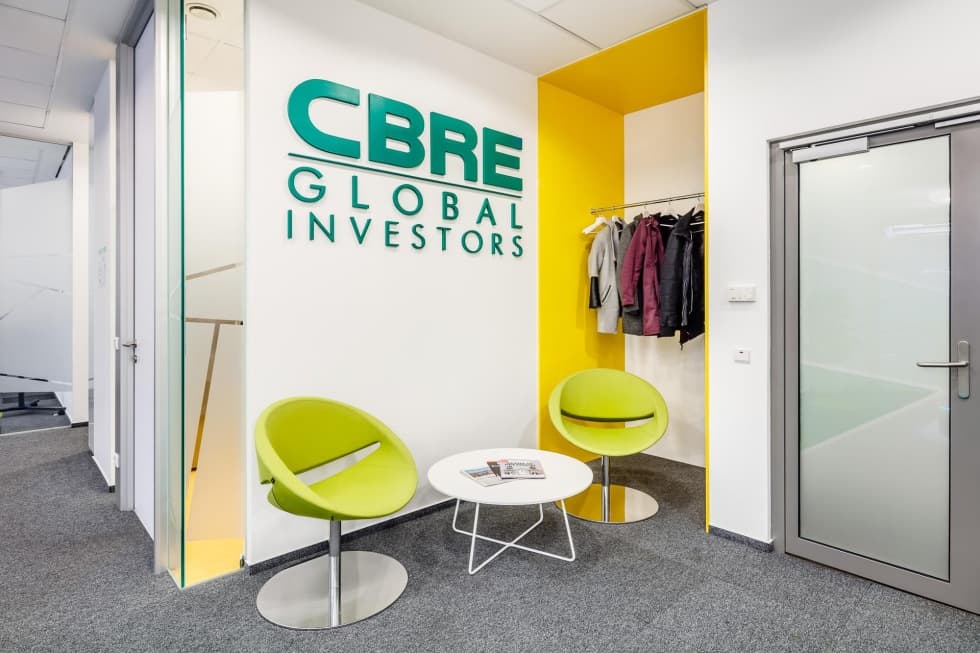 The company's logo was also custom-made in the company's corporate colour and is placed above the light green seating at the reception area. Softseating can be used for meetings with clients or for a change of environment at work. In the yellow-lined niche there is a hanger where visitors can leave their jackets or coats.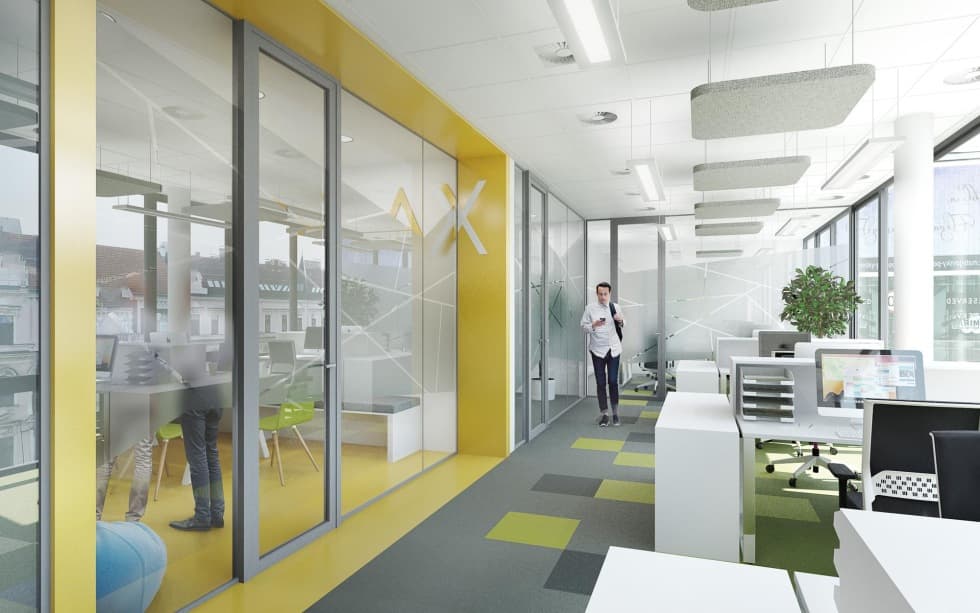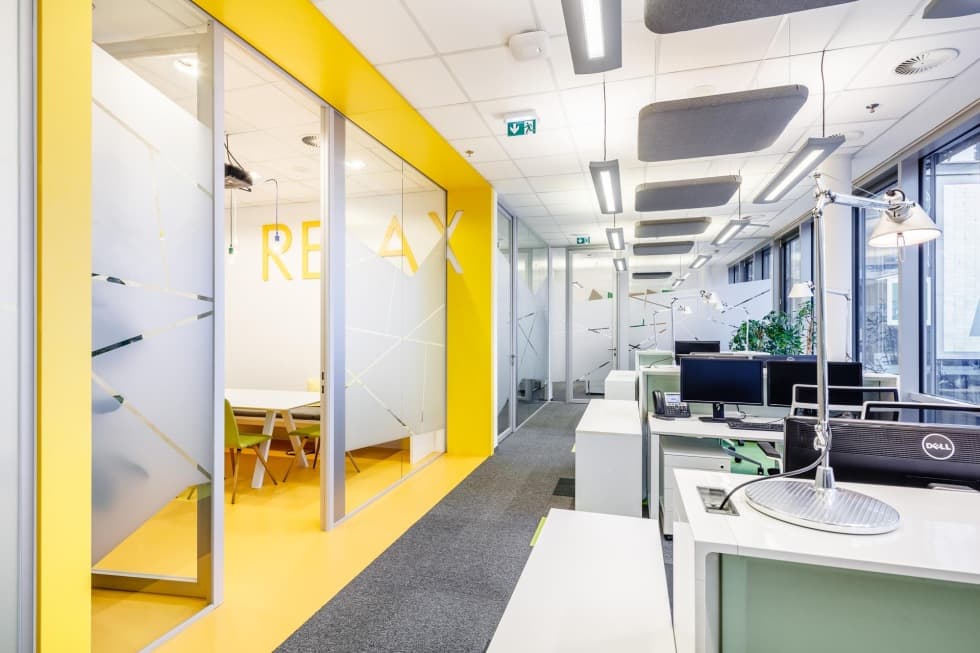 White furniture and grey ceiling acoustic panels characterize the open space. In the relaxation zone, the grey-white combination is enlivened with canary yellow.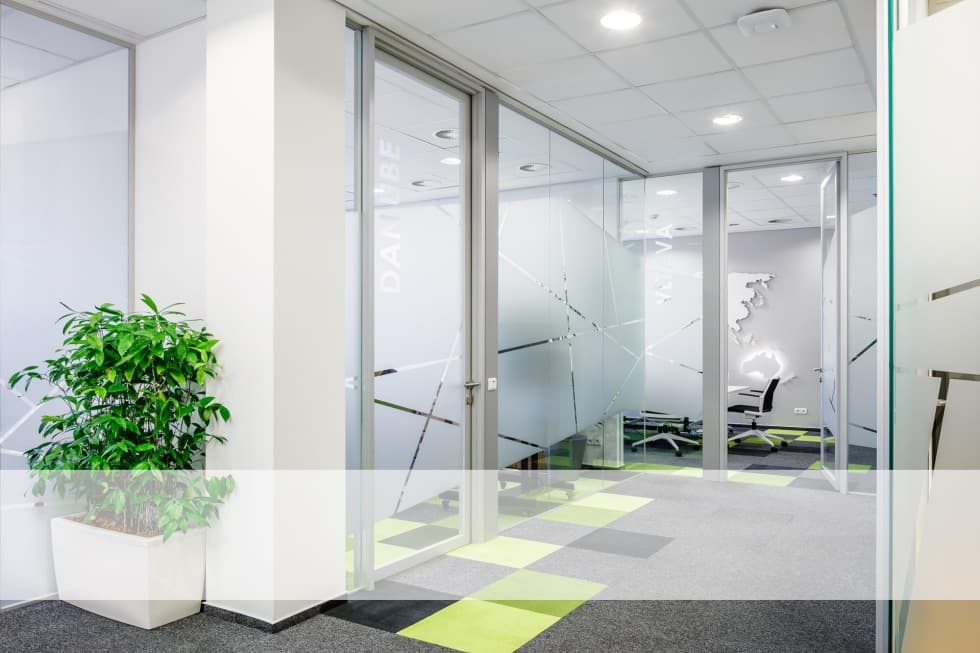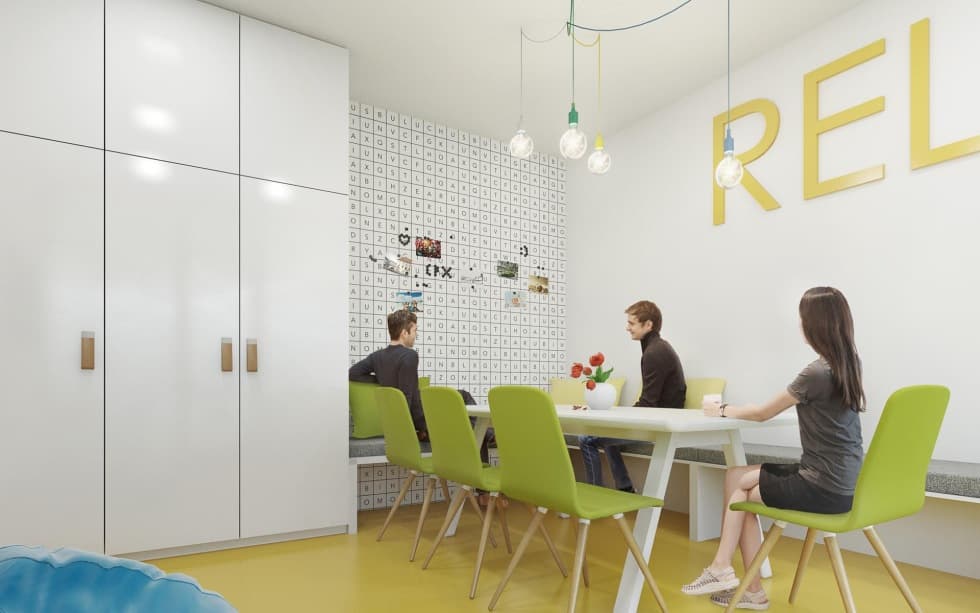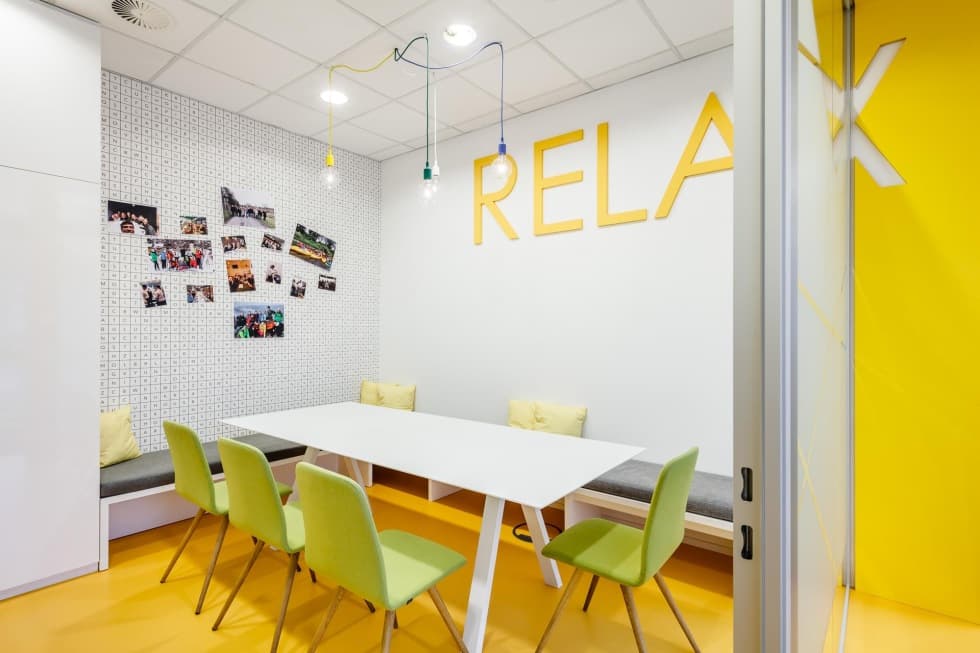 The relaxation zone is a place where employees can chat and sit at the wallpaper with its word search puzzle motif, which is painted with a magnetic coating so that photos from corporate events can be placed here. The vinyl floor, also in vibrant yellow, underscores the playful atmosphere of the room.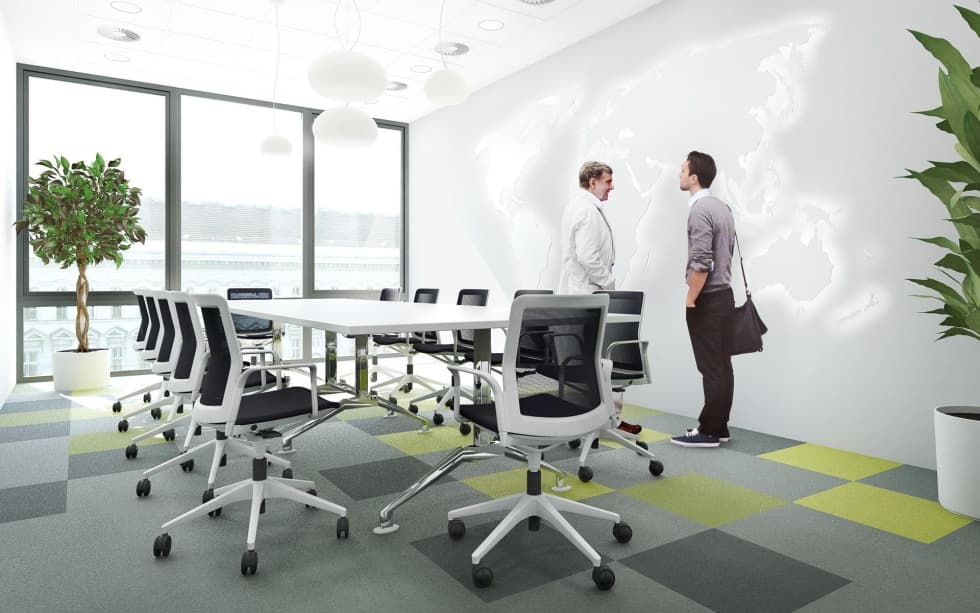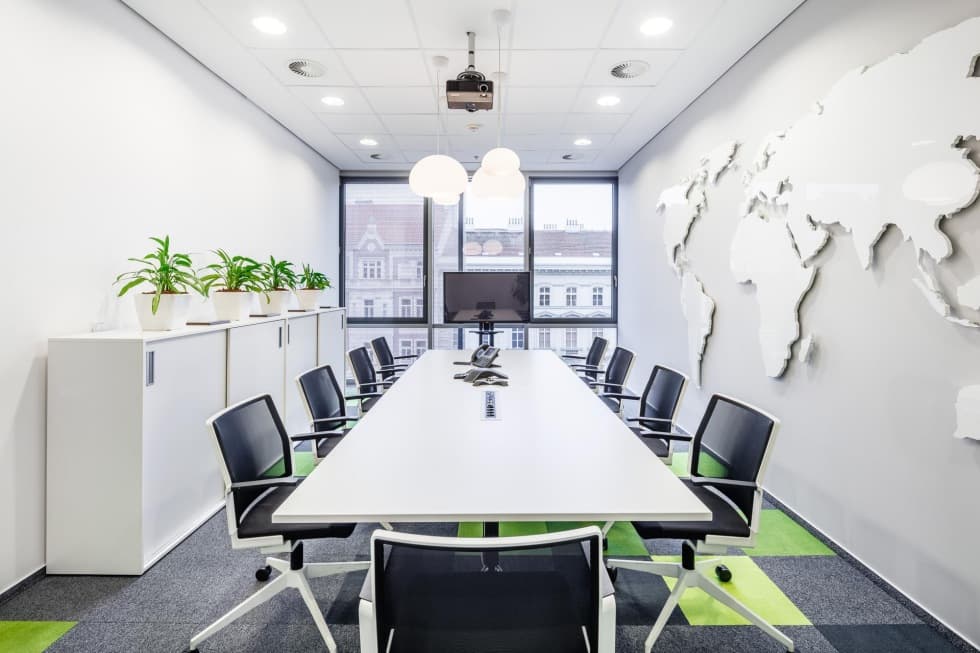 Meanwhile, the conference room is decorated with a world map motif reflecting the brand's global reach. The map is made of a special high-pressure laminate (HPL), which is more durable than classic laminate, and is backlit by LED lighting. The room's large windows let in plenty of natural light.
Do you like it? Share it.
Want to sit in an office that looks like this?
Write to us with your requests and wishes. We will create your dream interior.