JTI's offices respect the Japanese national character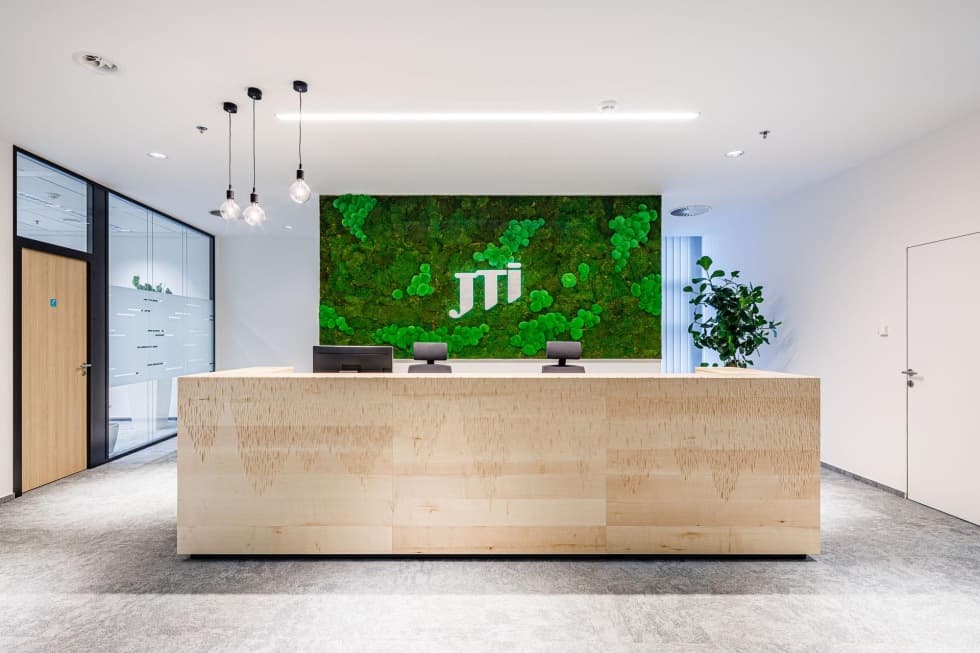 The tobacco company JTI employs more than 180 people in the Czech Republic, where it is the fastest-growing company in its segment. It is therefore no surprise that the company decided to expand its office, something that CAPEXUS was more than happy to help with. Check out the modern approach and respect for the Japanese character exemplified by this project.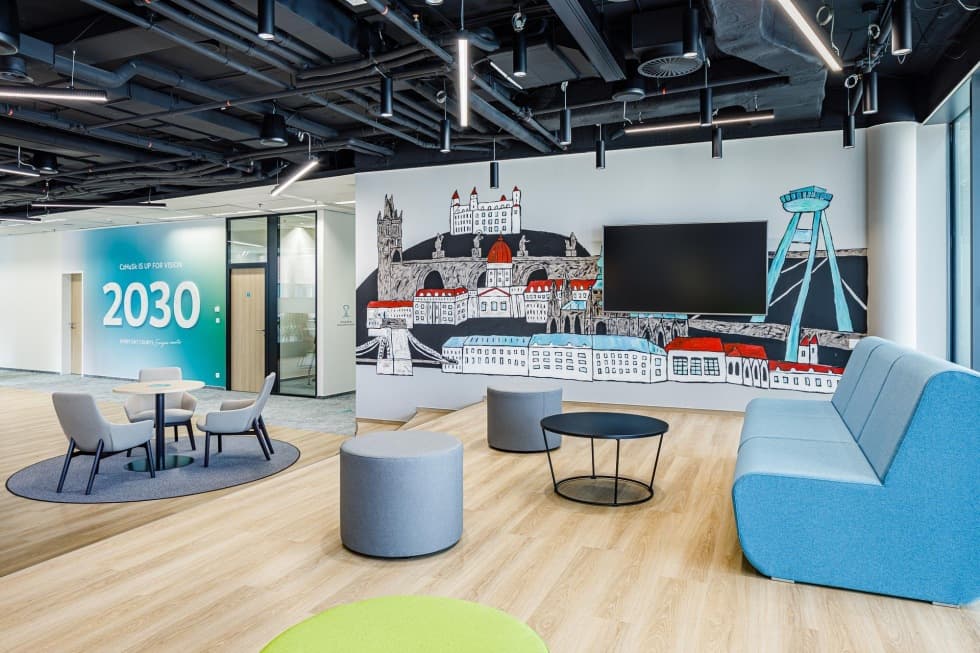 Productive environment
The Japanese work ethic is world famous. Although JTI's reconstructed offices are in Prague, we agreed with the client that the inspiration would come from Japanese design principles and the brand's vision, emphasis on productivity and the goal of creating a large central area in the office.
The attractive common area is multifunctional and, in addition to being used for refreshments and meetings, can also function as a space for holding large conferences. Thanks to the camera system and other technology, it is possible to comfortably record the audience and speakers at the same time. This is a great advantage when organizing hybrid conferences or in-house events. Communication with branches in other countries takes place entirely without complications and technological compromises.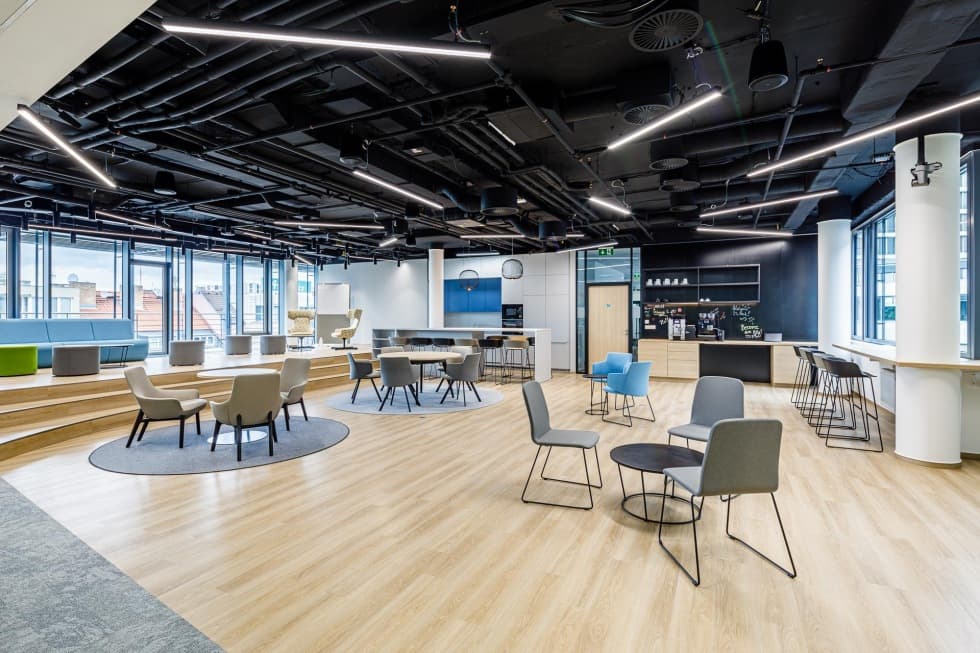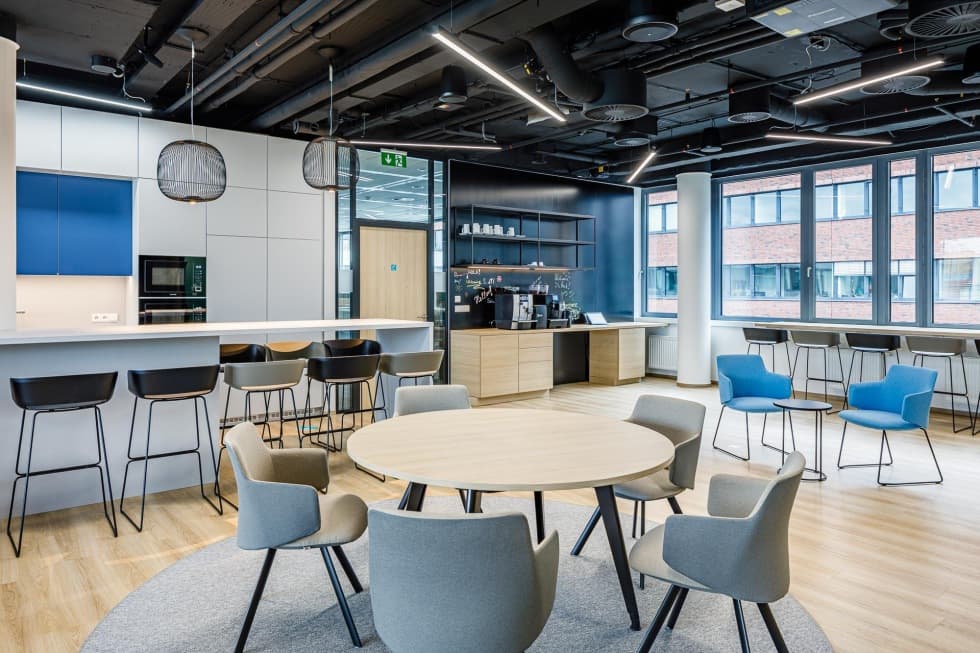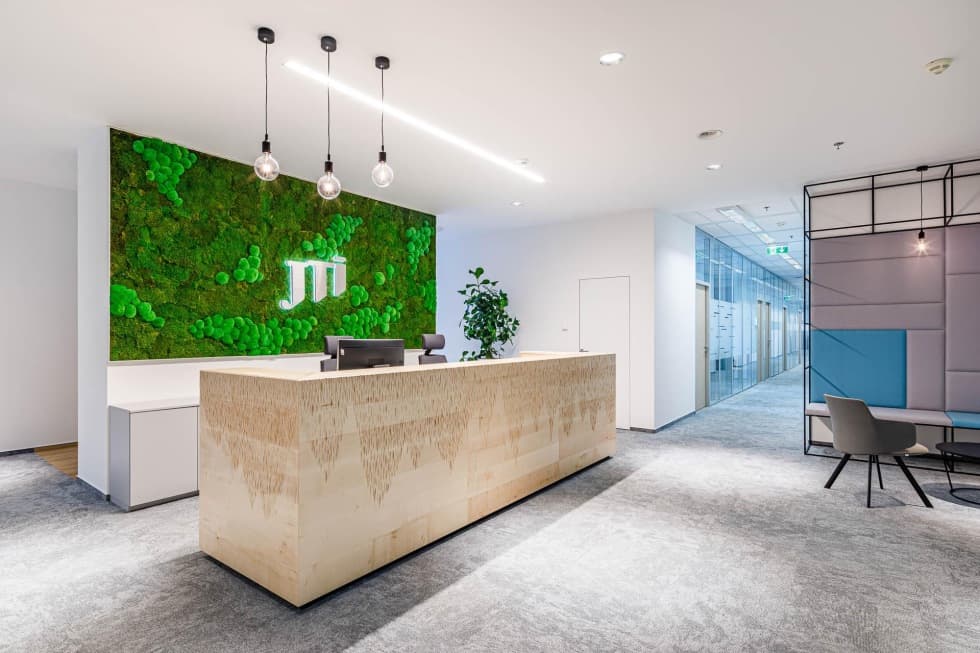 Striking details
The new look of the offices is true to the identity of the brand and works with a relevant colour palette, which extends throughout the space in the form of larger areas and interesting details. It is definitely worth mentioning the partially handmade solid maple reception desk. Traditional materials go hand in hand with a traditional approach, which is also reflected in the application of the principle of dedicated places.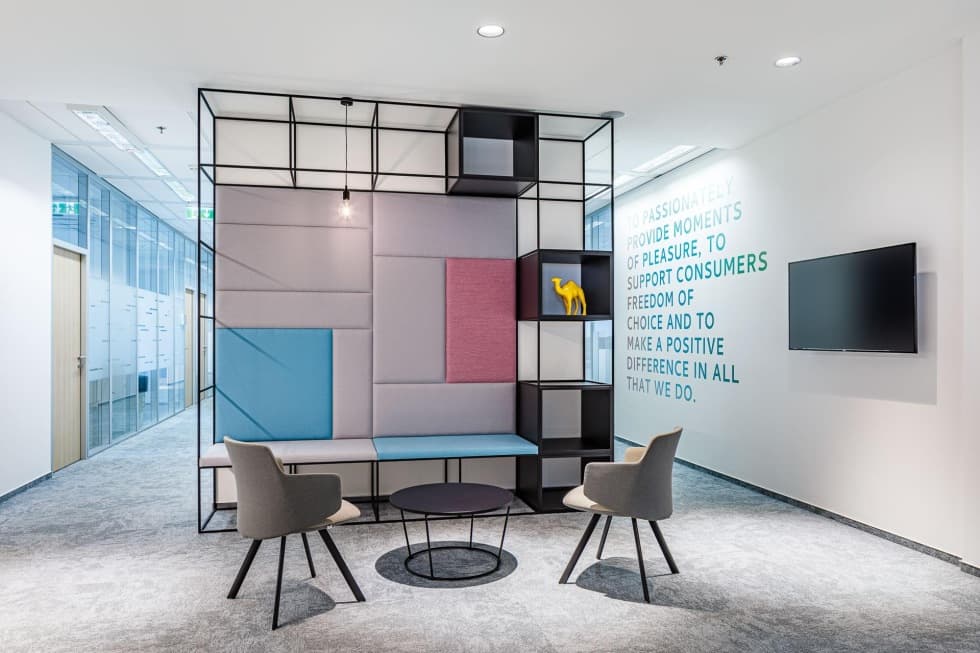 Safe office space
Our design already reflects best practices for a safer and cleaner work environment. The workstations are spaced far apart, the faucets are touchless, and the surfaces are easy to wash. The result is offices ready for further brand growth and all the requirements of the company's employees.
If you also want to head into the future with a modern design and thoughtful solutions, do not hesitate to contact us. We will take care of your project from start to finish.
Photos author: Petr Andrlík
Do you like it? Share it.
Want to sit in an office that looks like this?
Write to us with your requests and wishes. We will create your dream interior.