Innovative relaxation area for ING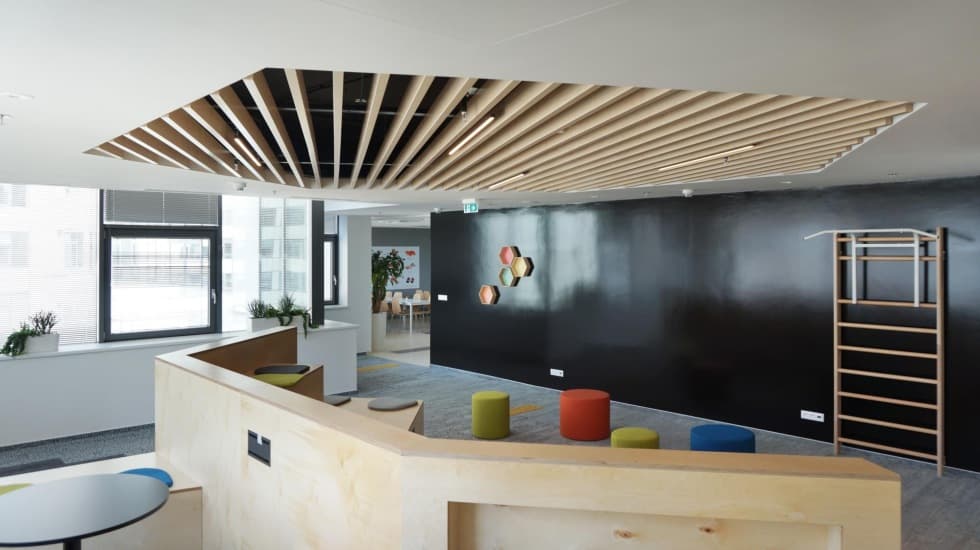 For ING international bank we have designed another one of their offices, this time the Slovak branch located in the Bratislava Business Center V building complex, with an innovative relaxation area.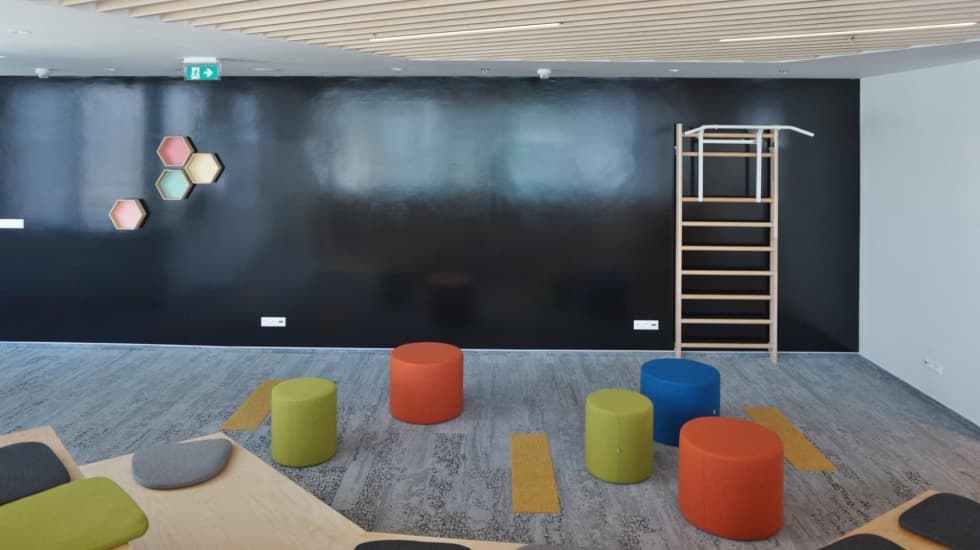 Exercise wall rack and darts
In the relaxation area, ING employees can take a rest playing darts, stretching on an exercise wall rack or playing mini basketball.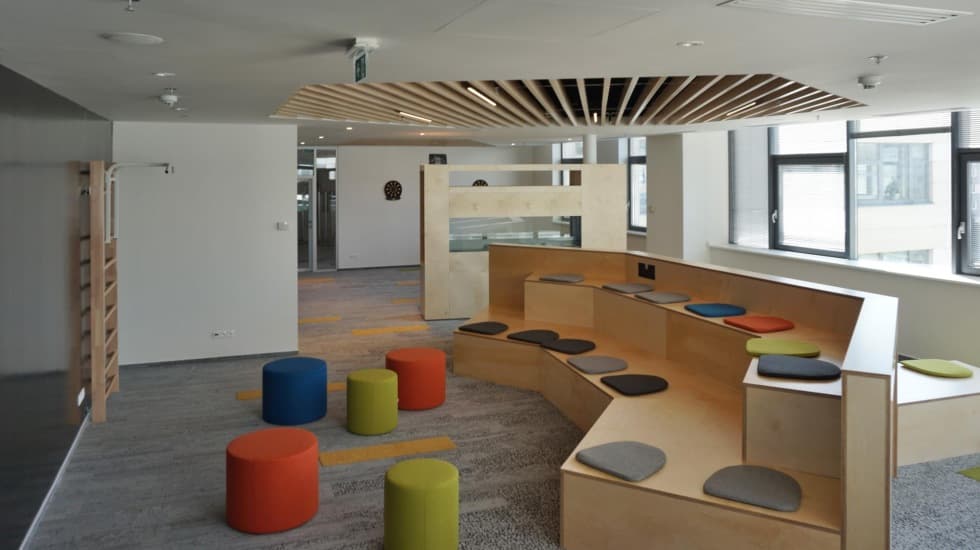 Informal environment
In the second part of the relaxation area there is an elevated platform where teams can hold their meetings in an informal environment. In these kinds of informal spaces, members of different teams who would not be in contact otherwise, can meet more easily and many times this interaction generates some new ideas.
It is also possible to work in this type of relaxation area – in general employees should have the opportunity to work in different places and in different positions. A relaxation center with enough places to sit and power sockets, like at the one at ING, is perfectly multifunctional.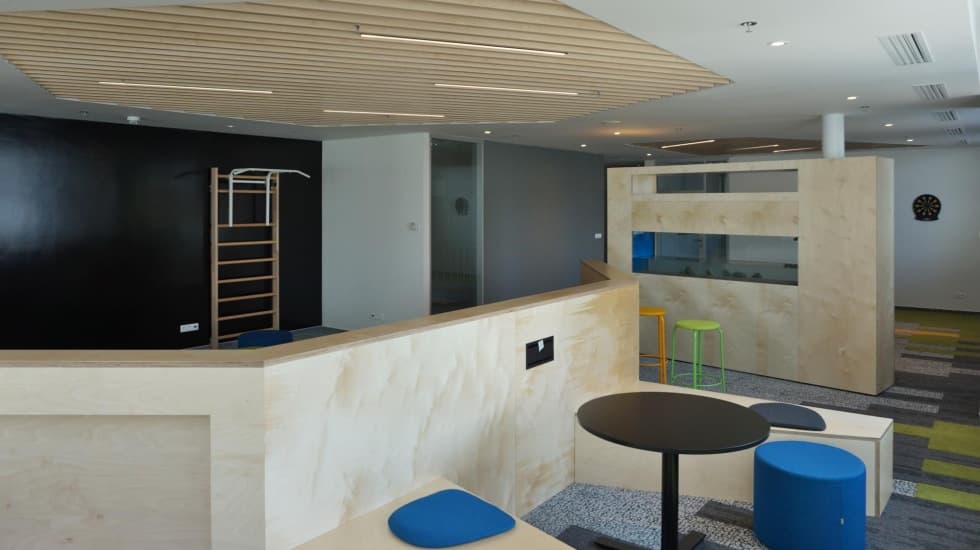 Bratislava Business Center V
Bratislava Business Center V offers an office area of more than 30,000 m² in three interconnected blocks. The spaces can be divided effectively into either open space or closed offices, in accordance to the clientsˈ requirements. On the ground floor of the building, there is an area of 2,500 m² with a post office, a bank, notary services, catering for employees, restaurants, bistros and various shops. In the two underground floors there are storage areas and 620 parking spaces. Another 80 parking places are in front of the building.
Do you like it? Share it.
Want to sit in an office that looks like this?
Write to us with your requests and wishes. We will create your dream interior.