New offices for young company GETBERG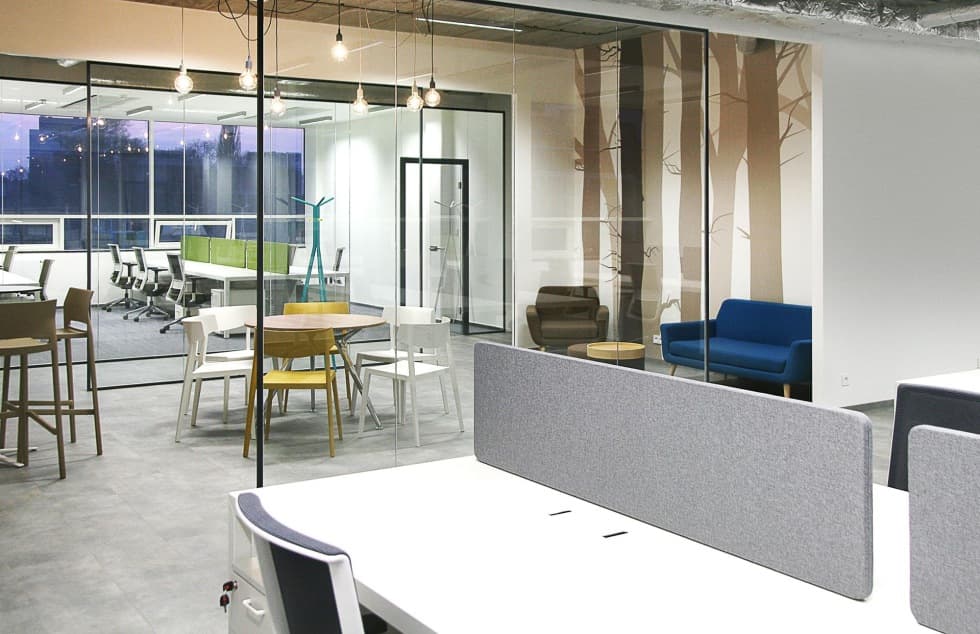 Three years after our first successful concept realization for GETBERG, we were engaged to realize the setup of new facilities that would accommodate a growing number of employees and represent the evolving dynamics of this young company.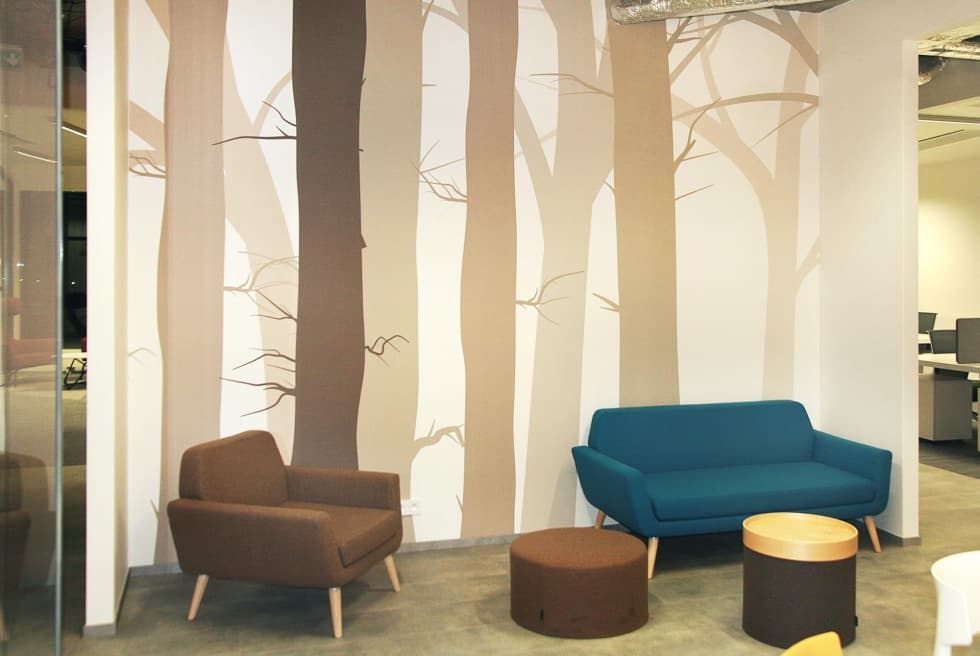 Luxurious and informal spaces
GETBERG delivers expert real estate services with emphasis on the sale of luxury apartments and houses. Thus, the clientˈs request was to create luxury premises – with an informal touch. A place for calm work, but also for meetings and project presentations.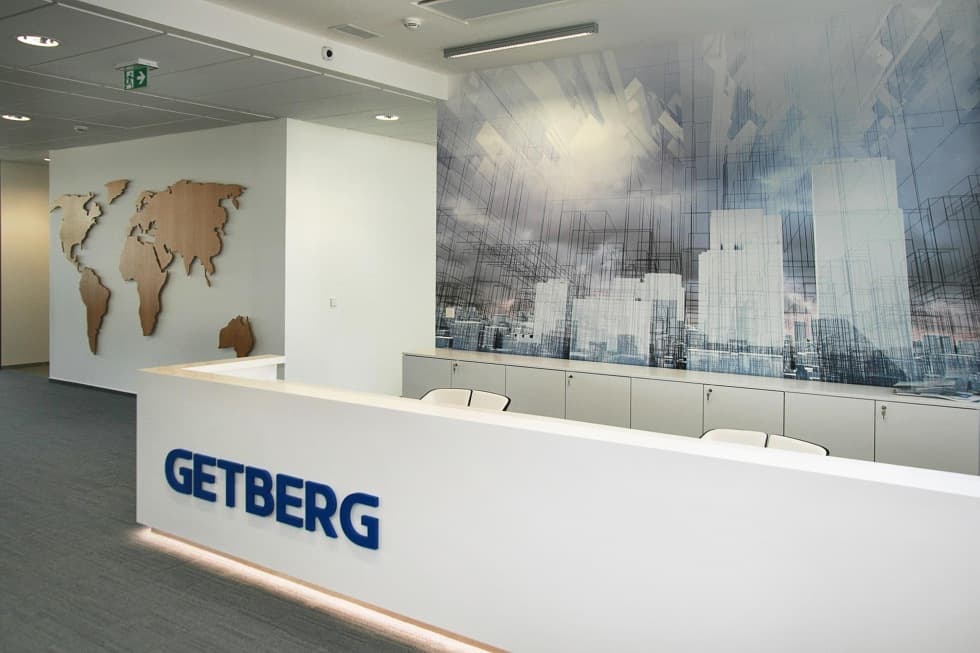 Lobby not only for a reception desk ...
That is the reason why architect Jan Andrle and architect Monika Radová have chosen to divide the space into offices and a generous lobby suitable for both formal and informal meetings, presentations and social events. GETBERGˈs clients are welcomed at a fresh reception made of white corian.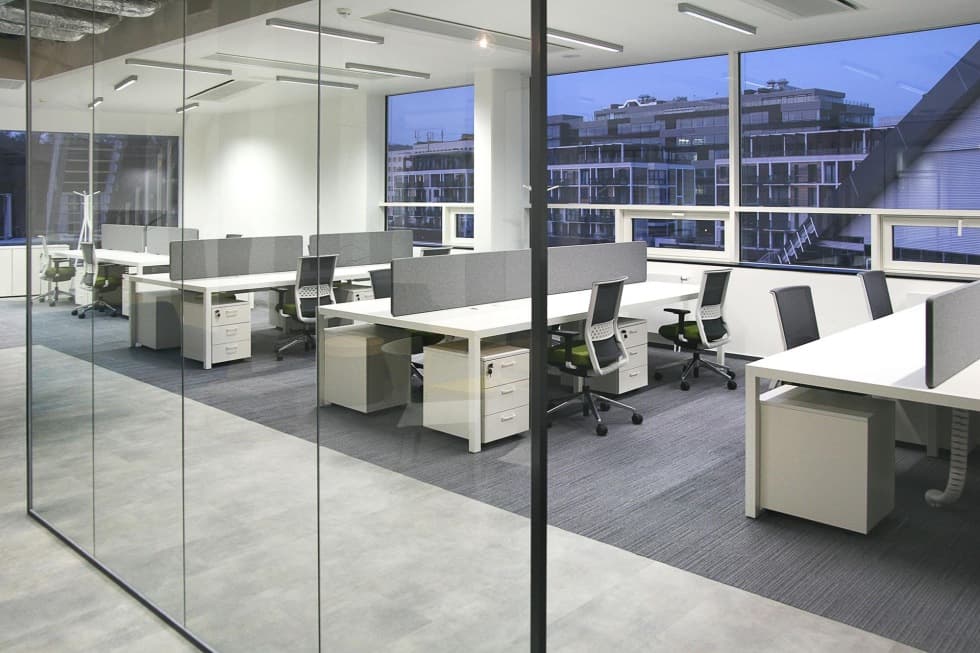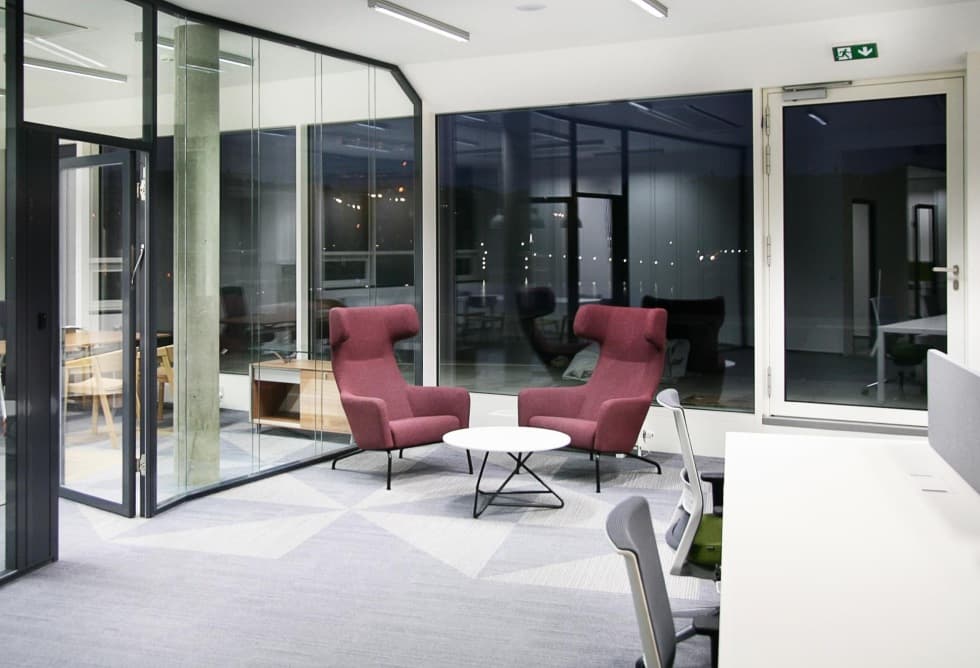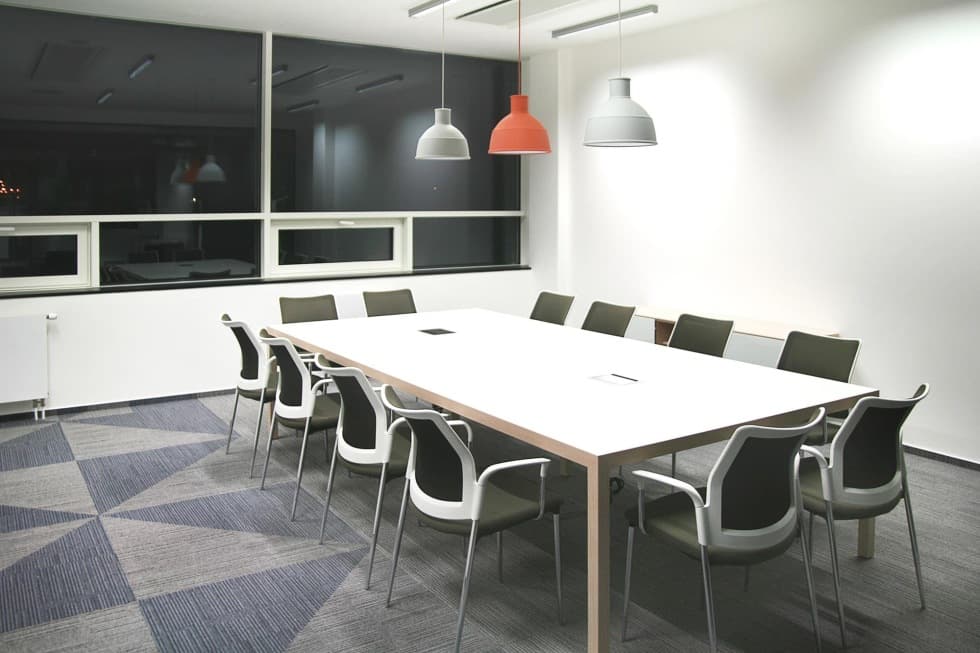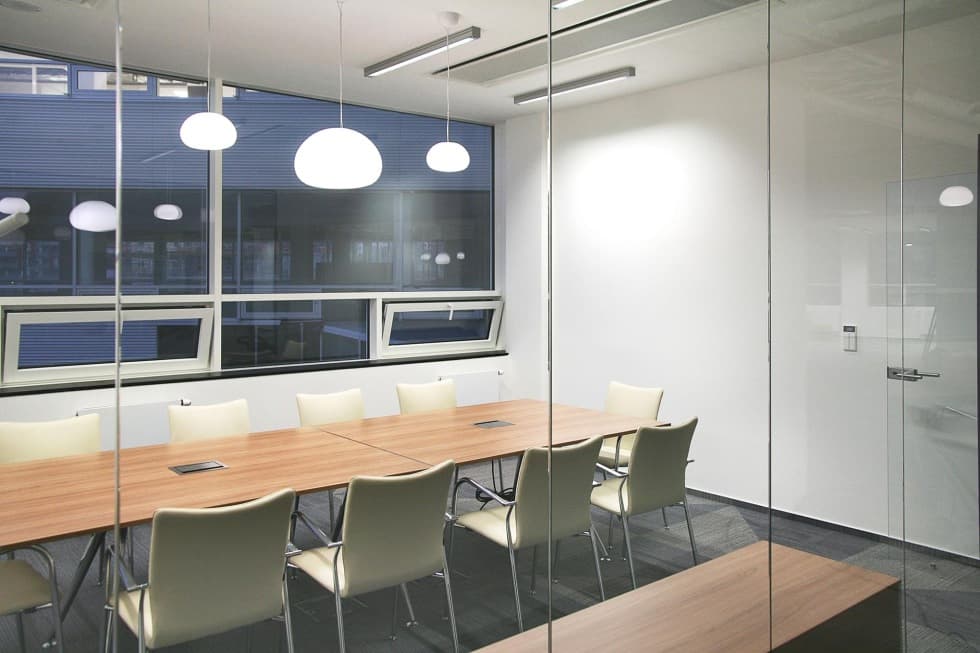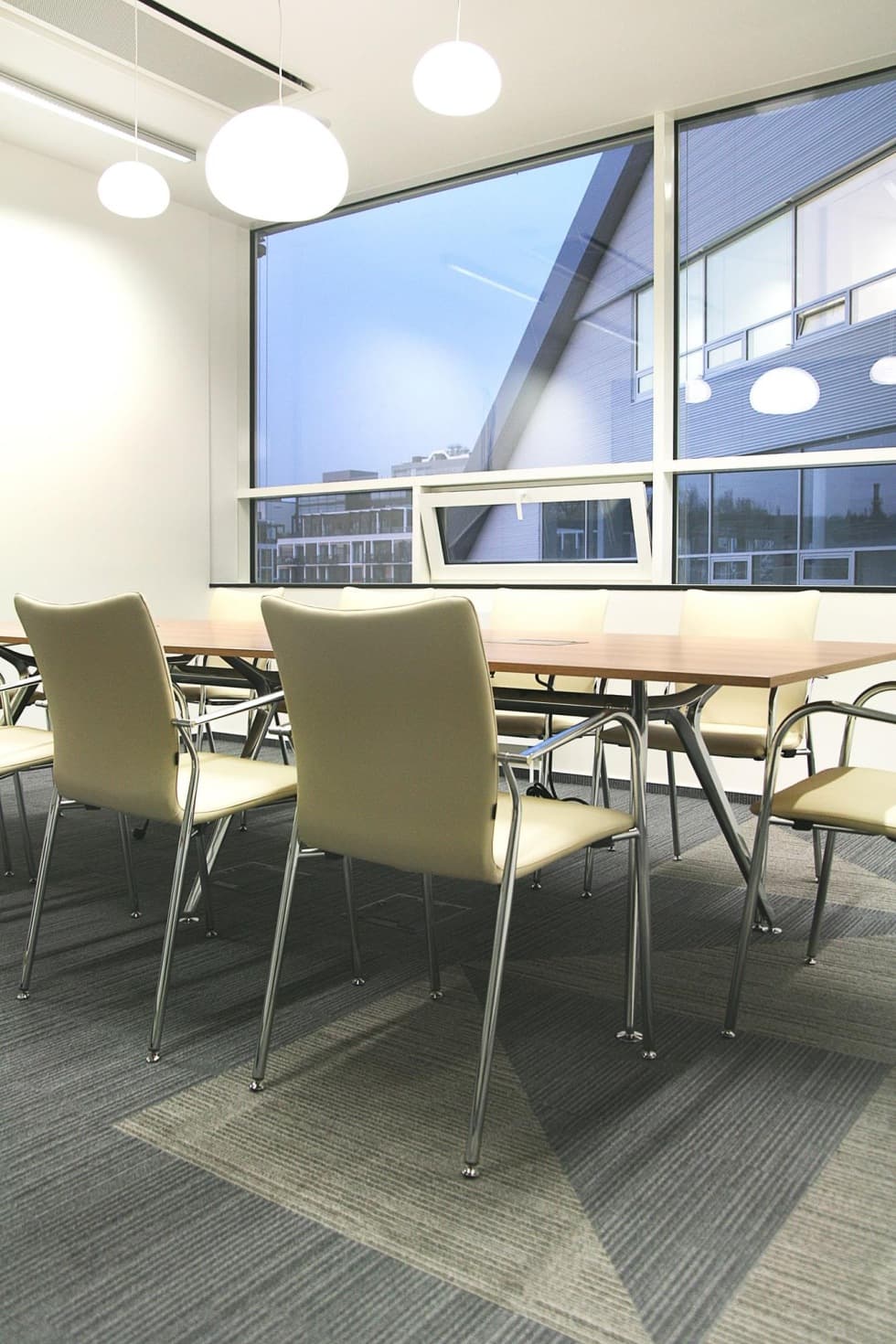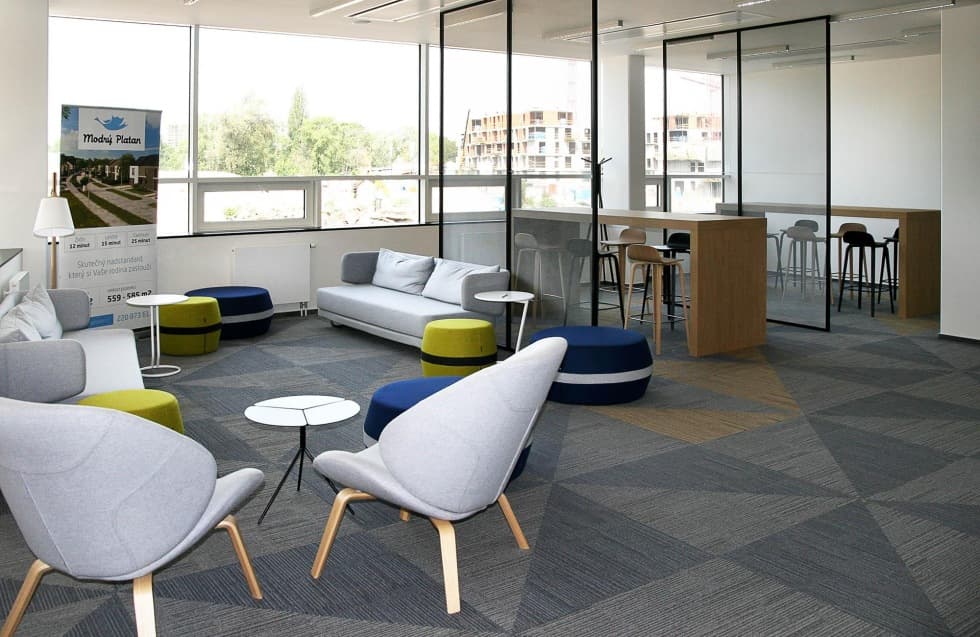 ... but also for meeting the clients
In other parts of the lobby there is informal seating from producers Softline and Muuto. Within the space, this seating is delicately partitioned by expanded metal dividers. The carpets on the floor are variegated by parts of carved-out colorful triangles.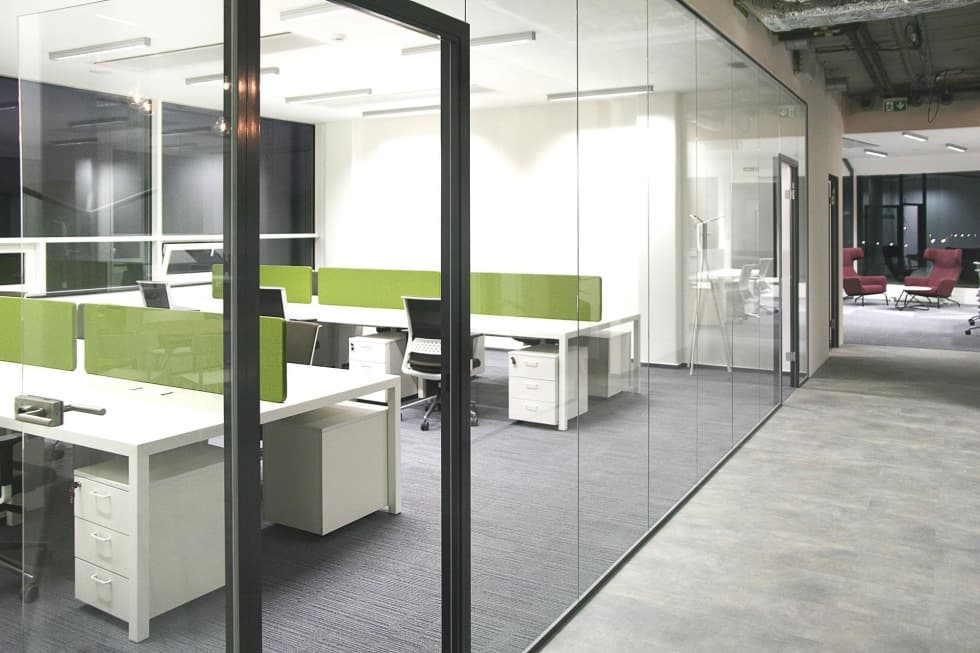 Brightness
The offices, which are separated by no-frame glass dividers, are designed especially regarding their young ambitious occupants. As GETBERG chose furniture from the producer Actiu for their first interior realization, the new premises were fit out with more featured items of this Spanish supplier, such as elegant Prisma desks.
DOCK 02
DOCK 02 is a six floor administrative building designed according to the latest architectonic trends by the Schindler Seko architects office. Thanks to a unique cascade shape and terraces totaling more than 300 m², every floor has its own outside area with a direct view of the marina and the resting zone around two enclosed shoulders of the Vltava river. The underground parking lot will provide almost 90 parking places.

DOCK 02 is the second of five phases of DOCK OFFICE PARK, the commercial part of the Prague DOCK project of the CRESTYL development group. The project envisions a combination of quiet residential housing and offices with a promenade along the river. Besides access to the marina, the DOCK project also offers a nearby golf driving range, direct connection to a bicycle path, and access to a park with a children playground, as well as, to the large park of Thomayerovy sady.
Do you like it? Share it.
Want to sit in an office that looks like this?
Write to us with your requests and wishes. We will create your dream interior.